Dive into the world of event planning as we unlock the secret to finding the perfect venue! It's no understatement to say that your choice of a conference venue can be a game-changer. This decision, indeed, should be leading your conference to-do list.
Why? The venue not only impacts your budget but also shapes the atmosphere and success of your event. Plus, key factors like your event date hinge upon the availability of the chosen space. So, choosing wisely is the name of the game.
Whether you're considering the vibrant vibes of London, the bustling energy of Manchester, the historical charm of Birmingham, or the majestic allure of Edinburgh, here are 7 insider tips to guide your venue scouting.
Ready to embark on this exciting journey? We bet you are, so let's get started!
How to Choose a Conference Venue
1. Budget
Keep the bottom line in mind when tackling the logistics of your event. Take the time to learn about the cost of hiring a conference venue, because it is a significant cost item, and you need to make sure you stick to your budget. If you've found the perfect conference venue, it's worth asking whether you can get a lower price in exchange for a multi-year contract. Being flexible on the date can also help you secure a discounted rate, as certain days of the week tend to cost less. Don't be afraid to negotiate!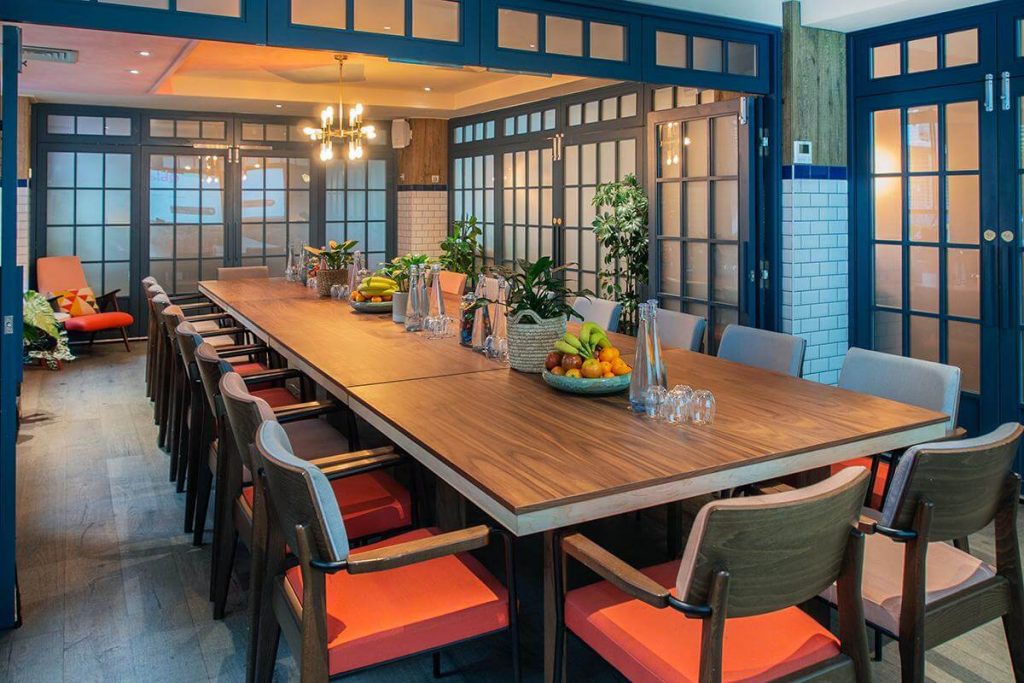 2. Location
Choosing a convenient location is one way to maximise attendance. Don't forget to ask about public transport links, airport access and nearby hotels. Ample parking or valet service is also important for attendees who choose to drive on the day. You can provide additional networking opportunities by making sure that restaurants and other attractions in the area are open before and after your event.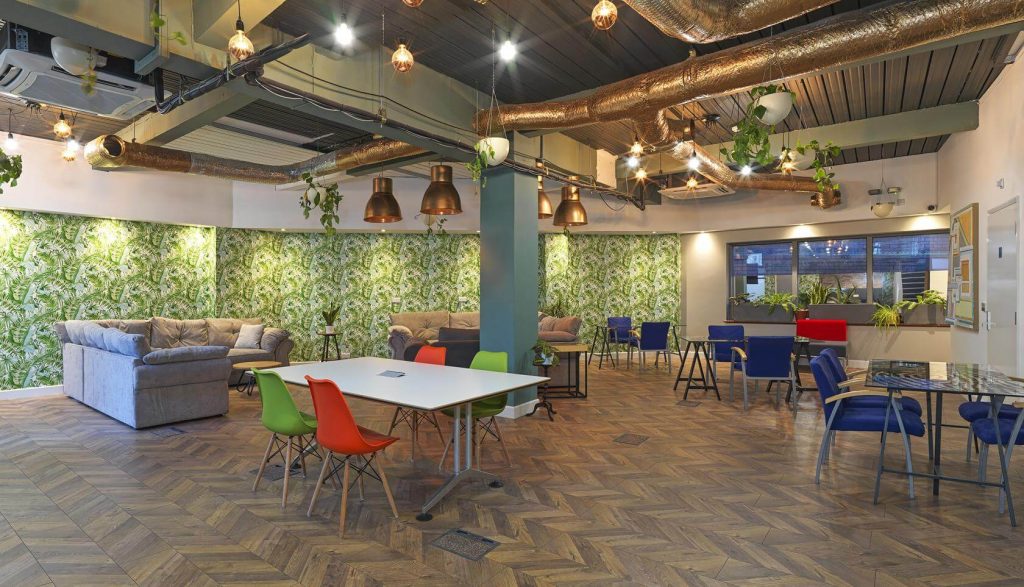 3. Capacity
Ensure attendees have comfortable seating in all sessions, as well as space to relax during breaks. Don't choose a venue with theatre-style seating when delegates need to take notes or use laptops. Similarly, a conference room that's too big will make it look like half the attendees failed to show up.
4. Features
Book a venue that has all the amenities you need for your event. This includes A/V equipment, microphones, kitchen facilities and wheelchair access. Be mindful of the set-up capacities, paying attention to seating arrangements and sponsor areas. Check whether you can utilise break-out rooms and exhibition space, or hire the caterer of your choice. If the venue provides on-site catering, ask whether it can accommodate food allergies or special diets.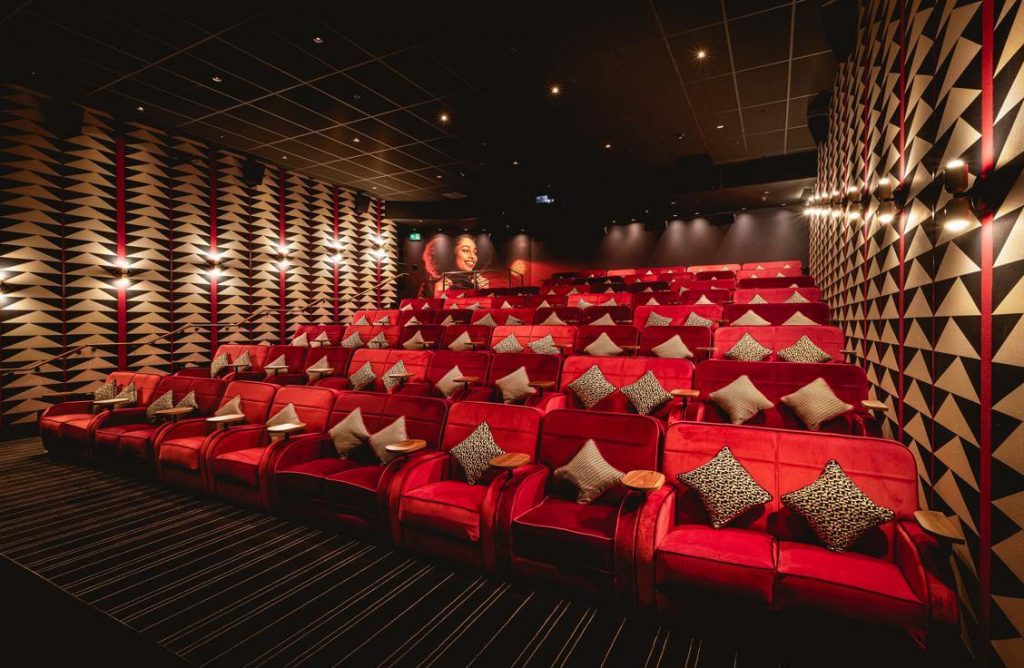 5. Staffing
You'll have a lot on your plate on the day of your conference, so make sure there will be enough concierge support, waitstaff and security. You should also determine whether there will be a dedicated venue coordinator on-site to assist with any issues. Check whether there will be tech support available during your conference, so your presentations run smoothly and attendees don't end up wandering around in search of Wi-Fi.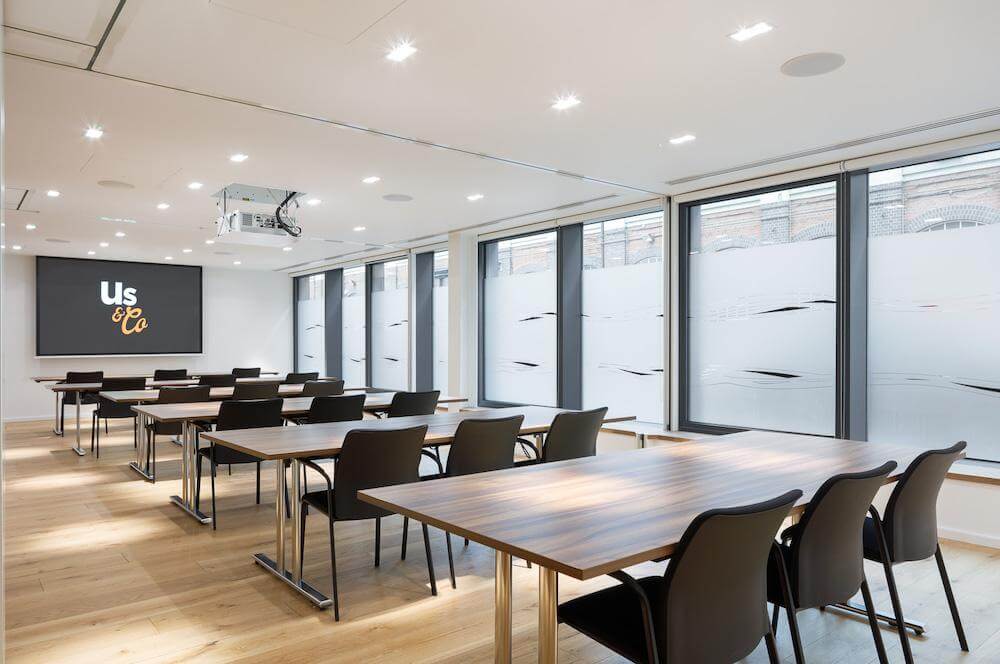 6. Branding
Be mindful of stakeholders and sponsors by choosing a venue that's clearly aligned with the image you want to project. Don't forget to ask the venue manager if there will be other on-site events that clash with your conference or brand message. It also pays to find out what signage and branding opportunities are available. Can you place signage in the elevator or advertise on in-house plasma screens? Branding is important, so make sure you can do it!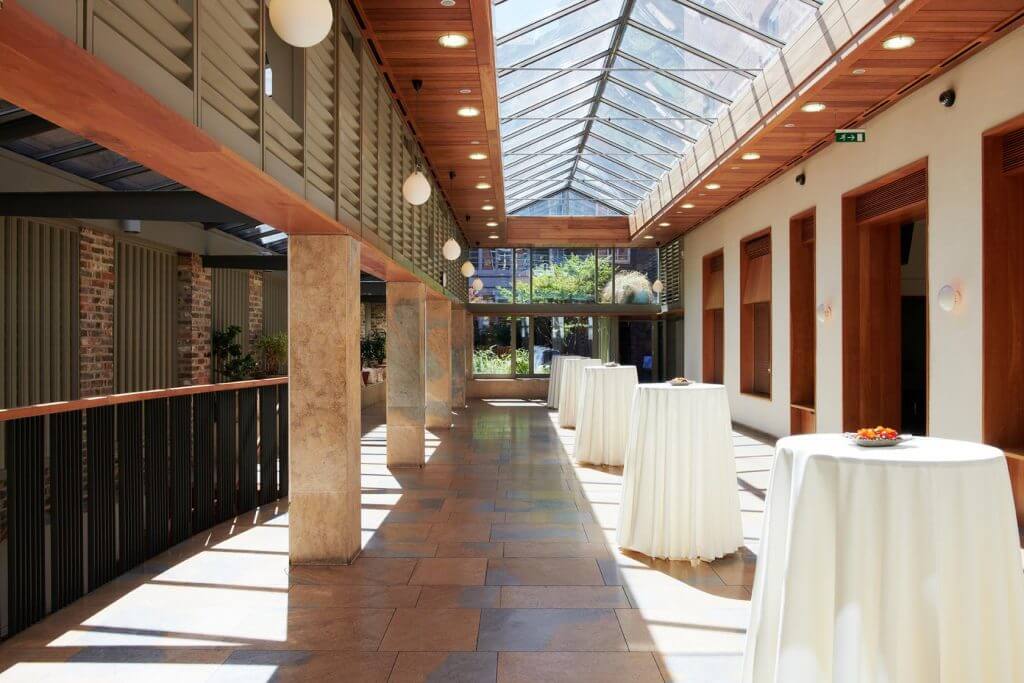 7. Accommodation
If your event runs all day or over several days, it's often best to choose a conference venue with on-site accommodation. That way, delegates can relax at the end of the day without any added travel.
8. Venue Layout
If you are organising a large or multi-day conference, you will need different types of spaces. How you choose the spaces for meetings, coffee breaks and exhibitors can have a direct impact on the success of your event. Make sure you have some idea of the number of panels and a basic schedule already written up in an outline before you decide on the venue. Some conference venues offer flexible arrangements that can change one large space into two or three smaller ones if needed and this type of venue can make your planning much simpler.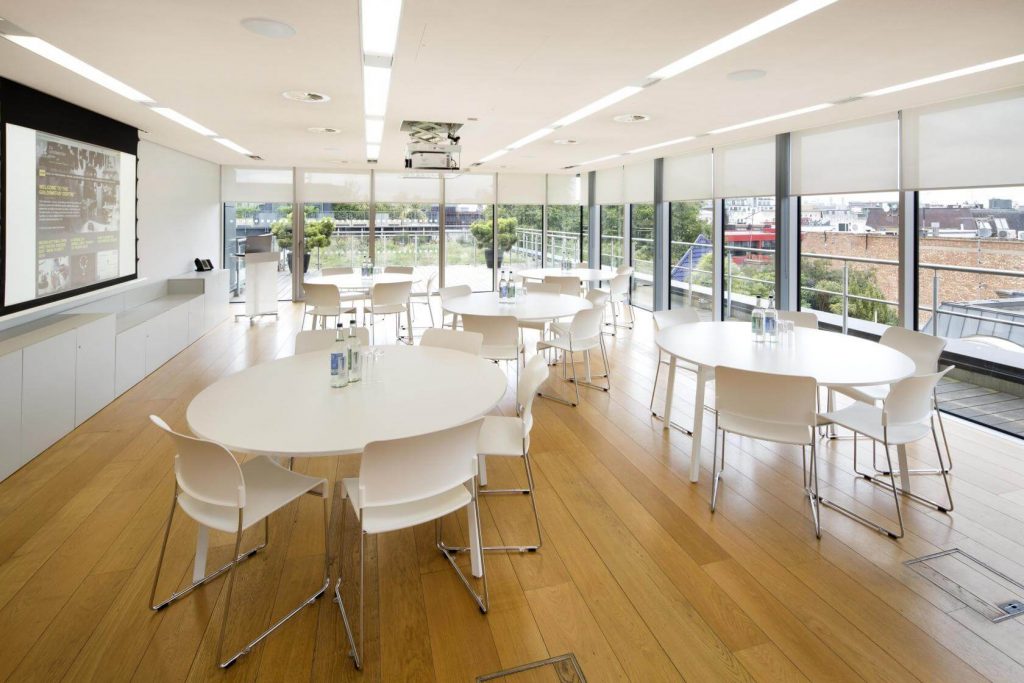 9. High Tech Options
Make sure that the venue has sufficient wi-fi and other high-tech capabilities. Many events incorporate a new modern hybrid component that will allow conferences to accommodate both those who will attend in person as well as those who cannot or choose not to. Video conferencing and recording capabilities should be considered if this is in your plans as well. There should be appropriate AV equipment and lighting as well.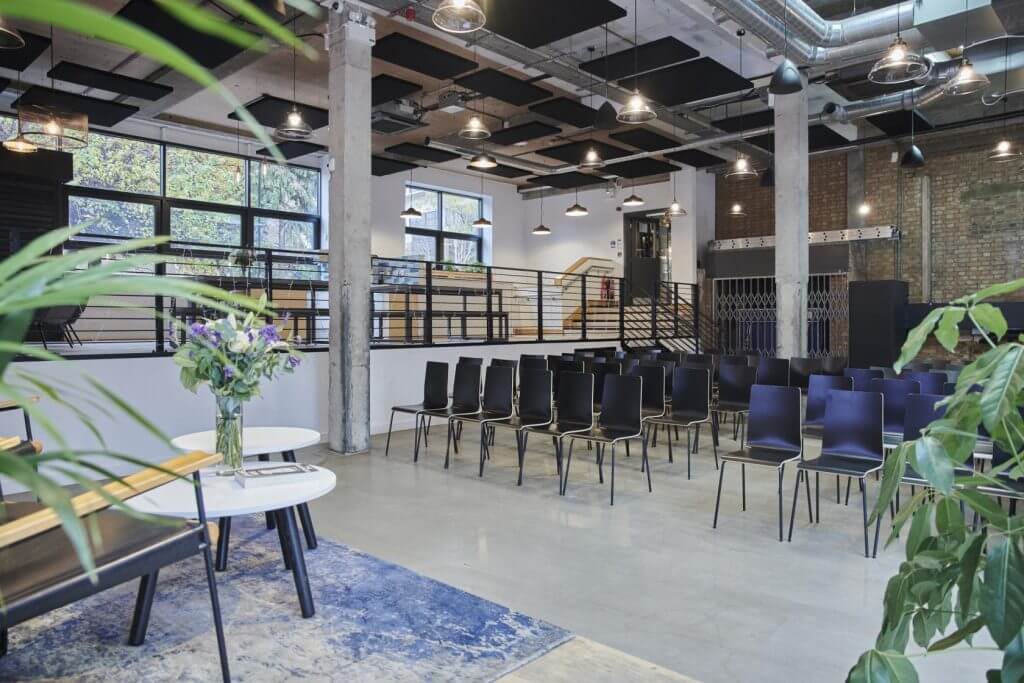 To Wrap Things Up
And there you have it – your very own roadmap to selecting the perfect conference venue in 2023! Although the process may feel overwhelming at first, with these 7 tips, you're well on your way to securing a venue that not only meets your needs but also sets the right tone for your conference.
So go ahead and embark on this thrilling planning journey! And when your attendees compliment the venue, remember to give yourself a well-deserved pat on the back. Good luck!
And in case you're craving some more expert tips on conference planning, make sure to read our other helpful blog posts:
FAQ
How do you plan a conference event? 
Planning a conference requires a high level of organisation, attention to detail, and patience. But seeing it all come together successfully is one of the most rewarding experiences you can have as an event planner. Here are several key steps to consider when preparing for a successful conference:

★ Define the purpose and objectives – First, outline the conference's purpose and goals. Whether it's sharing knowledge, networking, or celebrating a milestone, knowing the objective will guide all your planning decisions.
★ Set a budget – Determine how much money you can spend on the conference. This includes costs for the venue, equipment, food, drinks, and marketing. Try to anticipate unexpected expenses by setting aside a contingency fund.
★ Choose a date and a venue – Pick a date far enough in advance to allow plenty of planning time. When choosing a venue, consider its size, location, available facilities, and whether it fits within your budget.
★ Identify key participants – Who are your key attendees? This could include speakers, VIP guests, or key figures in your industry. Reach out to them early to secure their involvement.
★ Plan the agenda – The agenda should be structured yet flexible. Allocate time for keynotes, breakout sessions, networking breaks, and meals. Remember to factor in time for setting up and breaking down each session.
★ Marketing and promotion – Utilise social media, email campaigns, and industry networking to spread the word about your conference. Create a compelling narrative around the event that speaks to your target audience's needs and interests.
★ Tech and audiovisual needs – Conferences often need audiovisual support for presentations, along with wifi access for attendees. Make sure your venue can accommodate these needs, or source a reliable tech provider.
How early is it best to book a conference venue? 
Booking a conference venue is one of the most critical steps in event planning, and timing is a crucial factor. We recommend looking for a venue at least 12-18 months in advance of your conference date, if possible. However, the exact timing can vary depending on the size and scope of your conference, the specific market, or the season. For smaller or local conferences, 6-9 months might be enough to start your search.

This lead time can be particularly important for several reasons:
✦ Availability – Venues, especially popular ones, get booked up quickly. Starting early allows you more options and better chances of securing your preferred date and venue.
✦ Negotiation – With more time, you can negotiate better deals for your conference. This includes aspects like pricing, terms and conditions, and additional services.
✦ Planning – Once you have the venue confirmed, you can move forward with other planning elements like marketing, speaker engagement, and logistics.
✦ Contingencies – Should anything unexpected occur with your chosen venue, booking early gives you ample time to find an alternative.
What are the most popular types of conferences? 
Here are some of the most popular types: 

✦ Academic conferences – They are organised by educational or research institutions to share scholarly findings.
✦ Trade conferences or expos – These are industry-specific events for businesses to showcase their products or services.
✦ Professional conferences – They focus on specific professions, offering professional development and networking.
✦ Tech conferences – Most tech conferences revolve around technology and innovation, and often feature product launches and industry leader talks.
✦ Medical and scientific conferences, congresses, or symposiums – These are events for healthcare professionals and scientists to discuss the latest advancements.
✦ Non-profit and association conferences – They are held by non-profits or associations to discuss issues and rally members.
✦ Corporate conferences – Internal events by corporations for company updates, training, or strategic planning.
✦ Virtual conferences – Any of the above types, but they held online, offering expanded reach and often reduced costs.