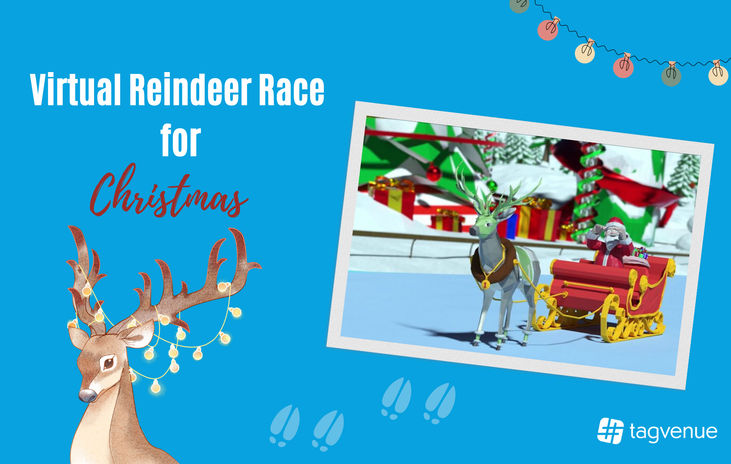 Virtual Reindeer Race for Christmas
Team it's time to find new successor to Rudolph!
Activity highlights
Professional and jolly host included
Lead your Champions to victory
Compete and sabotage others
Perfect for Christmas Office Party
No breakout rooms, everybody plays together against each other
Hybrid and in person solution available upon request
Event Description
Rudolph has retired and the others are back at their Reindeer Games. Help Santa at the North Pole and collaborate with other players to pick a new champion Reindeer by racing to earn the most presents . . . or get coal trying.
Reindeer Games is a holiday-themed game where players will compete over the course of 6 races to help select the new successor to Rudolph!

The game starts on a zoom call where the host is waiting for the participants to join. The game is very simple and every player has a choice of only 2 actions. However, deciding how and when to take your actions and reacting to what the other players are doing, affects the outcome of the race and means no two races are ever the same.

Everybody plays solo to help different Reindeers by feeding them healthy fruits and vegetables. They can also load up rival Reindeer with cakes - sure to make them slower on the race track. When your champion reindeer wins a race, you'll earn presents - but watch out, if your nemesis wins you'll get a sack of coal instead!
The player with the most presents at the end wins the game!

The game is quick to learn and easy to play, capturing the jollity and magic of the holiday season. Reindeer Games is guaranteed to have your group laughing, socializing and full of holiday cheer.
What's included
Dedicated event producer to set you up
Professional host to entertain the party
After event pictures of the leaderboard and the winners
What you need
Earphones / Headphones
PC / Laptop with a reliable Internet connection
Latest version of Google Chrome and Zoom
Christmas spirit
---
---
Reviews
J
Jessie
Booked on 17th December 2020
It was completely different! I really enjoyed it! Good fun with colleagues
J
Julie
Booked on 10th December 2020
It was great!
A
Anderson
Booked on 3rd December 2020
The host was great!
D
Donna
Booked on 26th November 2020
Had fun! Thank you!
---
Cancellation policy
RESCHEDULING POLICY:
After a booking has been made, Client rescheduling within 2 weeks or less of the event date is subject to a fee equal to 25% of the total fee.
After a booking has been made, Client rescheduling within 72 hours or less of the event date is subject to a fee equal to £150 or 50% of the total fee whichever is greater will be applied at the time of your re-booking. Your event must be rescheduled within 365 days of your original event date.

CANCELLATION, LOW-SHOW, AND NO-SHOW POLICY: No refunds will be issued for reduced event participant headcount turnout at an event ("Low-Show"), zero participant turnout at an event ("No-Show"), and/or event cancellation. If you provide notice at least 72 hours in advance of the event for a Low-Show, No-Show, or cancellation then credit towards a future event may be issued in accordance to the rescheduling policy above. Any credit issued will be in accordance with the rescheduling policy above and must be utilized within 365 days of your original event date.
FAQs
What is Reindeer Games about?
Reindeer Games is a Christmas-themed game that requires players to collaborate to find a replacement for Rudolph, the famous red-nosed reindeer. The game is hosted on Zoom and players have to choose between two actions that will affect the outcome of the race. You will also get to play solo rounds where you will load up rival reindeers' sleighs with cakes to slow them down.
Is Reindeer Games appropriate for corporate team building?
Yes, the game is easy and quick to learn which makes it perfect for the holiday season. It captures the magic of the holiday season and will make your team relax, socialise and fully enjoy themselves.
Can Reindeer Games be customized for my team?
Yes! We can provide hybrid and in-person solutions for the event and customize the reindeer names for your team members upon request. If you need further assistance with planning your office party, simply get in touch with us.
How can I book a virtual holiday party?
To book any of our virtual parties, all you need to do is to send us an email at events@tagvenue.com or use the inquiry form on our website to get in touch with us. Once the date and group size are confirmed, we'll provide you with a quote and all necessary information regarding the selected activity. You can then make a payment after providing us with the company billing details such as the address and VAT number (this applies to non-UK customers only). The booking confirmation and invoice are sent via email. You can securely pay with your CC ( Visa, MasterCard, Amex) via a link. We accept CAD, GBP, USD, SGD, AUD, and EUR.
What is provided in the price of the event?
The price includes a dedicated event producer, photos of the event, winners and leaderboard, and the assistance of a professional host to entertain your team.
Other popular activities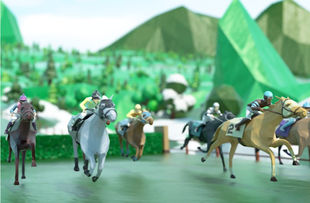 At The Races - Virtual Races
Experience the thrill of the horse races without the risk of losing money with At the Races! Bet, train, and sabotage horses with your friends in this exciting game. With a live scoreboard and more!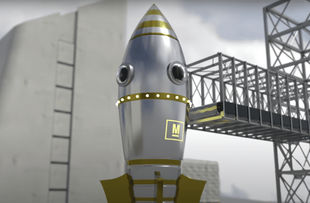 Mars Conquest
Get a taste of Mars with our virtual team building activity - Mars Conquest! Bring animals to the planet and work together to achieve success. Easy to learn and perfect for beginners. Game on!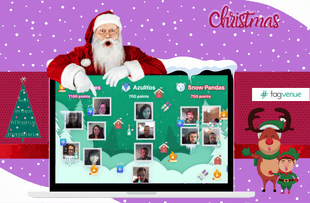 Christmas Essential Trivia
Join in the holiday fun with a mix of festive mini-games like Trivia, Buzz In, Pictionary, Karaoke, and Sort It. Dress up, click the link, and enter Tagvenue Virtual Social for a jolly event!