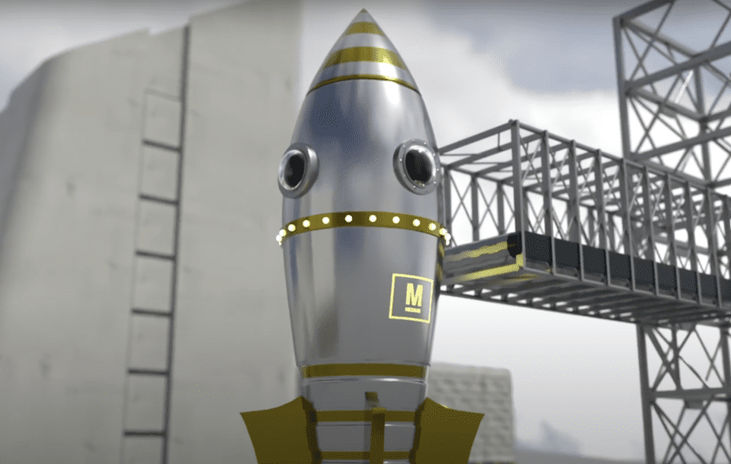 Mars Conquest
Step foot on Mars & work together to bring animals to the newly terraformed paradise!
Availability
5/7 8am-11pm GMT
Activity highlights
Great way to improve team communication
Cooperate and launch 6 space missions
Professional Host to cheer you on
Delivered via Zoom and dedicated platform
Available for hybrid and in person events
Event description
Been dreaming of setting foot on Mars? Now is your chance to finally do it - well, almost!

Mars Conquest is a virtual team building activity where participants have to work together to bring animals to Mars. The game is fun and straightforward to learn for beginner players! If you're looking for something that's quick to understand and entertaining, Mars Conquest is your best bet!

Interact, learn and share your ideas with your teammates as you undertake a mission to bring animals to Mars! (Yes! Tech has come a long way!) Contribute to this newfound paradise of biodiversity with the help of your crew.

Each participant has a role to play and the game demands intense coordination among the players. The Vet picks an animal, the Pilot chooses the right rocket, the Engineer takes care of fuel while the Captain makes sure sufficient funds are allocated to the mission! The game was crafted with team bonding in mind, so it's ideal for onboarding employees or an office party!

How does it work?
The game consists of five missions. Each player has a specific role and task to complete. This online team building game requires strategy, planning and communication. All in all, it's an excellent game to promote teamwork and collaboration! Plus, it's a fun morale booster!
What's included
Energetic Event Host
Zoom link
What you need
Latest version of Google Chrome
Reliable Internet connection
Zoom (preferably opened in an app)
Earphones/headphones
---
---
Cancellation policy
RESCHEDULING POLICY:
After a booking has been made, Client rescheduling within 2 weeks or less of the event date is subject to a fee equal to 25% of the total fee.
After a booking has been made, Client rescheduling within 72 hours or less of the event date is subject to a fee equal to £150 or 50% of the total fee whichever is greater will be applied at the time of your re-booking. Your event must be rescheduled within 365 days of your original event date.

CANCELLATION, LOW-SHOW, AND NO-SHOW POLICY: No refunds will be issued for reduced event participant headcount turnout at an event ("Low-Show"), zero participant turnout at an event ("No-Show"), and/or event cancellation. If you provide notice at least 72 hours in advance of the event for a Low-Show, No-Show, or cancellation then credit towards a future event may be issued in accordance to the rescheduling policy above. Any credit issued will be in accordance with the rescheduling policy above and must be utilized within 365 days of your original event date.
FAQs
What is the Mars Conquest Virtual Game for Team Building?
Mars Conquest is a virtual game that focuses on team collaboration and communication. Players are required to work together to take animals to a newly terraformed Mars. Each participant is given a role as a captain, pilot, vet, or engineer, and every team is given an animal that they must send to Mars with enough fuel and the right rocket launch. The success of the mission depends on how well the team members collaborate. The game can be played by 6-200 players simultaneously and lasts around 75 minutes. This virtual team-building activity is led by a professional host for a fantastic team experience.
Can Mars Conquest be hosted as a virtual icebreaker game?
Like many of our icebreaker games, Mars Conquest is a great option for a virtual icebreaker experience. Although not an icebreaker game per se, Mars Conquest is excellent for an onboarding session or simply a team-building activity. Your team will have the opportunity to get to know their co-workers and feel more comfortable talking to their colleagues after the event. Remember not to jump straight into the activity and allow some time for teams to chit-chat before they start playing. The roles rotate so new joiners get to play the Captain as well!
What will my remote team need for this online activity?
A comfy couch, the latest version of Google Chrome to avoid any issues, a stable internet connection, and Zoom. We recommend using the app version of Zoom for a better experience and a pair of headphones to hear the instructions clearly.
Where can I get more information about this virtual game for team building?
If you're a company looking to organize a large-scale event or any online event for your team, we are happy to answer all of your questions and cater to your special requests if you have any upcoming birthdays or milestone events that you would like to highlight during the virtual team activity. Simply drop us a line here: events@tagvenue.com.
How can I book Mars Conquest for an online team event?
The 'Enquire now' option is the easiest way to book an event for a small group or if you don't have any questions about your booking. If not, you can contact us at events@tagvenue.com and let us know your group size and preferences. Once we confirm the details, you can proceed with the booking. All you have to do is provide the company details such as the address and VAT number (for non-UK customers) and we'll send you an invoice along with a secured link for the payment. CC ( Visa, MasterCard, Amex) We accept CAD, GBP, USD, SGD, AUD, and EUR.
Other popular activities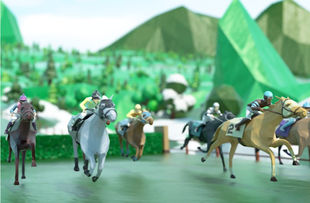 At The Races - Virtual Races
Experience the thrill of the horse races without the risk of losing money with At the Races! Bet, train, and sabotage horses with your friends in this exciting game. With a live scoreboard and more!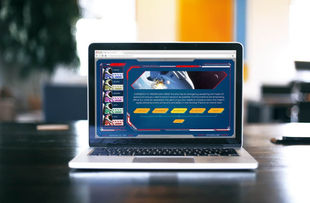 Space Escape
The spaceship to go back to Earth breaks down. To make it safely back to Earth, you must collaborate closely, repair the ship, restore its systems, and navigate the vessel through space.