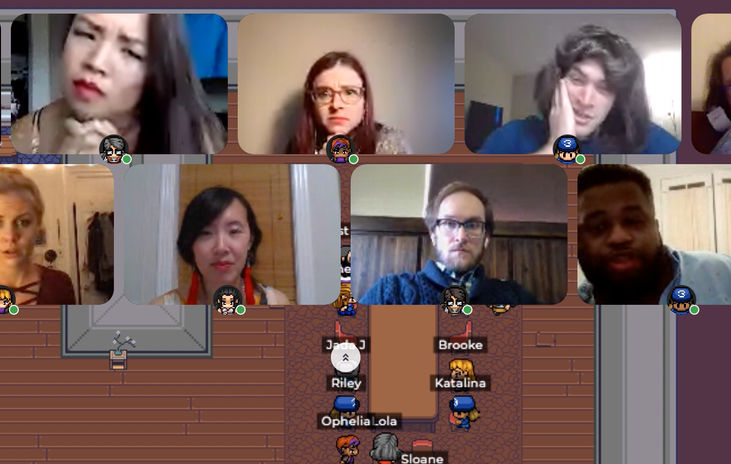 Superheroes Murder Mystery
Super Team assemble! Solve a complex murder mystery and figure out who killed the city's top superhero.
Availability
Mon-Sun,8am-10pm ET
Activity highlights
Virtual room that allows private conversations
Fun and complex plot line, surprising obstacles
Detailed character backstories
Photos of physical evidences
Event description
Have you been secretly wearing your Superman or Wonderwoman suit lately? Well, thanks to this epic online murder mystery, you can now totally be a superhero for 'real'!

Planning a Halloween Party at the office or maybe you simply need a fun brainstorming session that will put your team's creativity to the test? Whatever you are planning, our online murder mystery will surely satisfy your event needs!

Golden Guy, the leader of the Super Team has been found dead and only the Super Team (You!) can avenge him. Take control of the situation, navigate your superpowers, challenge evil masterminds, unravel secret identities and prevent an eventual doomsday! But be careful…the murderer is hidden among you!

Mingle, collaborate and solve the riddles to avenge your dear friend! Here's how it works:

Step 1: Casting and Prep: Fill in a quick survey so that we can cast your participants in each role. We'll send out a character list and individual character secrets ahead of the game session, so guests can prepare a costume if they choose, and the murderer can prepare their lies.

Step 2: Party time: Players chat, gossip, lie, cheat and steal to get in their characters' shoes. A host, who plays a minor character so as not to distract from the mystery, will gently guide the game by periodically emailing out individualised prompts to encourage guests to find a clue or share a secret.

Step 3--Accuse a Murderer: The group votes for whomever they think is the murderer and everyone's secrets, including who murdered Golden Guy, are revealed.

At the end of the game, you will have discovered new things about each other's shady but fun side! The game is extremely engaging and collaborative, making it a good pick for your next event!
What's included
In-character game host
Exciting and complex clues
A link to a themed virtual room
Cool team photo
What you need
Exactly 12 participants
Webcam & headphones
Laptop or desktop computer
List of participants' emails provided via a brief survey
---
---
Cancellation policy
By booking, you're agreeing to provide exactly 12 guests. Please be aware that the following actions may result in cancellation of your event without refund:
-A guest not showing up, or arriving more than ten minutes late
-Failure to respond to our emails by the deadlines outlined in them (we require a small amount of communication from you prior to the party)

If you're concerned a member of your group may not be able to make it, we offer No-Show Insurance (labeled NSI in our store) for an additional $60. If you purchase NSI, we will have a team member on hand to step in in case of a no-show or technology issues that prevent someone from joining so that the party will not have to be canceled.

If, after booking the event, you find that the date you have selected no longer works for you, we will be happy to refund you fully or reschedule your party as long as you inform us NO LESS THAN FIVE DAYS before the event. If you need to reschedule within five days of the party, you will be charged an additional $100 fee to account for the additional prep time required by our representative; if you need to cancel within five days of the party, we will unfortunately be unable to refund you.
FAQs
What is the Superheroes Virtual Murder Mystery Game all about?
Being a superhero is super cool until something awful happens. Golden Boy, the leader of the Superheroes squad has been found dead and only you and your super colleagues can avenge his death. Using your superpowers, problem-solving skills, and brilliant insight, you must unravel the mysteries of this case and uncover the hidden secrets of the superheroes on your team. Be careful, the killer is one of you!
Is this Superheroes Murder Mystery Game a good team-building activity for a small team?
Totally! Each person plays a character in this murder mystery. A short survey will be sent to you ahead of time so that we can cast each participant in a specific role. The game is all about misleading each other with red herrings. While it's all about finding the culprit, participants will also get to learn a lot about their colleagues and have a great time bonding during this interactive experience.
How can I make this virtual event more engaging for my team?
We suggest sending out the invites at least a month before the event and sharing the video (see above) with your team with everyone at least two weeks ahead of time. Since this game requires role-playing, it's pretty engaging on its own, however, if you wish to make it more interesting, we recommend adding a dress code so that everyone can dress up as their favourite superhero!
How long does it take to complete this online escape room game?
Like many of our online escape rooms, Tropical Escape is a 60-min game. However, some teams may win the game earlier than others. At the end of the game, everyone will reconvene in the main room where they can catch up and talk about their game experience.
How do I book an event on Tagvenue Virtual?
To book any of our murder mystery games, send us an email at events@tagvenue.com or use the inquiry form on our website. Once the date and group size are confirmed, we'll provide you with a quote and all necessary information regarding the selected activity. You can then make a payment after providing us with the company billing details such as the address and VAT number (this applies to non-UK customers only). The booking confirmation and invoice are sent via email. You can securely pay with your CC ( Visa, MasterCard, Amex) via a link. We accept CAD, GBP, USD, SGD, AUD, and EUR.
Other popular activities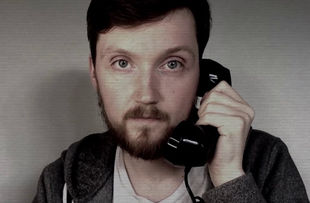 Jury Duty - Virtual Jury Game
Put your detective skills to the test with our award-winning virtual murder mystery game! As remote jurors, you'll decipher riddles, gather evidence, interrogate a live actor, and solve the crime!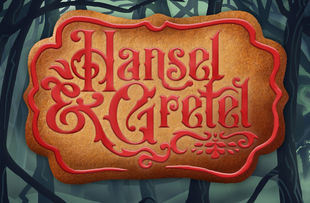 Hansel & Gretel
Experience the Hansel and Gretel-inspired murder mystery game set in the Black Forest. Unravel the mystery surrounding the missing siblings in this online game. Test your problem-solving skills!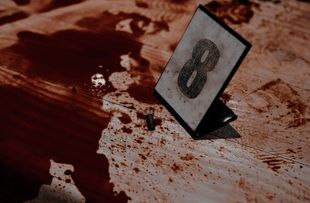 Murder at the Office Party
Office party turns into a crime scene as the boss is found dead. Team up with colleagues to uncover the truth. Drunk witnesses and strong evidence can help but time is running out. Solve the case