The UK's second-most populous county after Greater London, West Midlands is home to some of the nation's most diverse cities. With Birmingham acting as its centre-point, the area is brilliantly well-connected, and has a whole range of exciting wedding venues to boot. It's a popular wedding destination even for people from outside the county. From Coventry to Wolverhampton, and everything in-between, why not see what's on offer in this cosmopolitan county?
Different venues in a diverse county
From old English manor houses and beautiful hotels to football clubs and large halls, there's a wide range of different wedding spaces on offer, depending on your needs and requirements.
Here's a list of 16 wonderful venues in West Midlands, where you can tie the knot in style.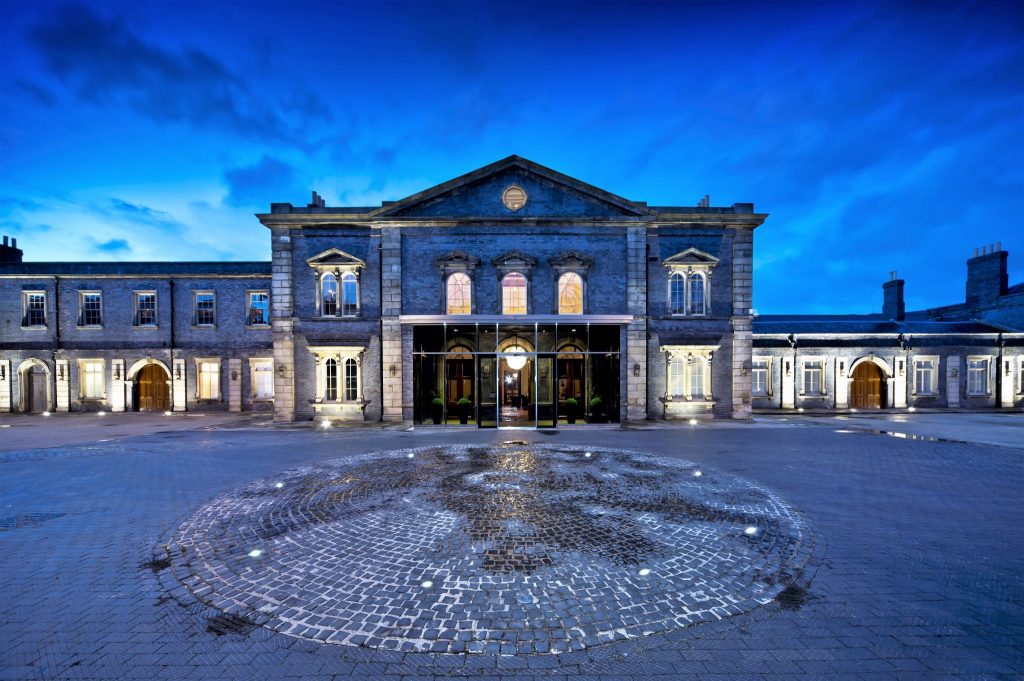 Formerly known as Wolverhampton Low-Level Station, this grade II listed building is located in the heart of the city and acts as an important historical landmark. With the building itself opening in 1854 under the design of John Fowler, the roof was planned by world-renowned engineer Isambard Kingdom Brunel. After having been closed for 30 years, the venue has now reinvented itself as a fantastic venue and meeting space, which is perfectly suited to holding weddings.

If you are drawn to a space with a vintage atmosphere, then this venue's Italian renaissance ceilings and glittering chandelier will ensure an elegant ceremony that you and your guests won't forget. The venues also offers bespoke packages that include a specialised wedding coordinator, red carpet entrance, and a dressed signing table. Additionally, you can also choose between internal and external catering, as well as weigh up the option of bringing your own alcohol.
More information and booking request: The Old Ticketing Hall
Having been designed specifically for wedding events, The Willows is a state-of-the-art venue that will make sure all your needs are seen to on the big day. The hall is designed to merge contemporary design with lavish style and can hold up to 500 people. Take note of the venue's spectacular chandelier made of 25,000 crystals.

Alongside the beautiful surroundings, there's also an experienced team of wedding specialists to take care of you and create a romantic and stylish wedding designed according to your wishes. You can even choose from a variety of ready-prepared, bespoke wedding packages that are carefully designed and will ensure your day is seamlessly executed. If you're dreaming of a mix of modernism, decadence and timelessness, Willows Hall is the venue to hire.
More information and booking request: Willows Hall
Located within Walsall Football Club's Bescot Stadium, this is one of the West Midlands' largest event venues, holding up to 650 guests seated and 1100 standing. With loads of great amenities including full lighting, air conditioning, free WiFi, and outstanding sound systems, there's also the added bonus of 1000 free parking spaces to take away the struggle of finding a spot. The venue also boasts its own stage, which acts as the room's centrepiece and is a great place to hold speeches, dances, and performances. Did we mention that you also get uninterrupted panoramic views of the football pitch? This makes for a great view, especially if you're a Saddler!

Readily equipped for all kinds of weddings, it's also located just 12 miles north of Birmingham and is easily reached via the nearby M6 motorway junction, as well as Bescot train station. If convenience for your wedding day is what you're after, look no further than here.
More information and booking request: Walsall Football Club
Seating up to 300 people and even more standing, Bethel Convention Centre is well-known for its top-notch facilities and friendly staff. Stylish in design and practical in nature, the venue is the full package when it comes to offering great customer service, contemporary facilities, and bespoke event deals.

Always looking to go above and beyond for their clients, the events team will aim to understand what suits your needs best and offer competitive wedding packages at competitive prices. With services including free parking, WiFi, air conditioning, as well as a range of state of the art AV equipment, you will certainly have a stress-free day here.. Located in West Bromwich, just a few miles North of Birmingham, it's also easy to reach by car and within a few minutes walk of Sandwell & Dudley train station.
More information and booking request: Bethel Convention Centre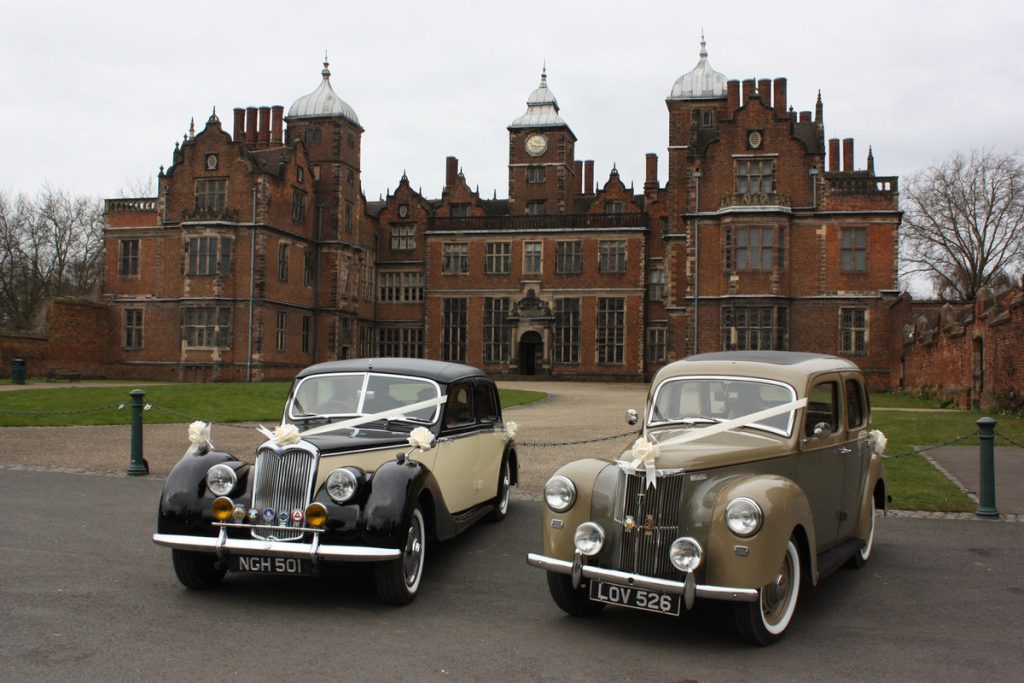 If you were always dreaming of having a royal wedding, this is your chance to make it come true! Aston Hall is a lavish Jacobean mansion that is ready to make you feel like quite a noble couple when walking down the aisle. Surrounded by the beautiful nature of Aston Park, the mansion is an attractive location that offers a plethora of great photo opportunities.

Holding a full wedding licence, the venues seats around 80 people, making it the ideal spot for a stylish and intimate wedding with your closest friends and family. Offering free parking and disabled access, you can also bring your own external caterers to provide a delicious feast alongside the grand spectacle. If you're after a wedding day filled with luxury in a historic Birmingham location, this beautiful setting certainly ticks all those boxes.
More information and booking request: Aston Hall
After 20 years of inactivity, The Aston Tavern was restored in 2013 to offer a contemporary and fun setting that still stays true to its Victorian heritage. Seating 300 and having a large outdoor area with its own bar, courtyard, and bandstand, the venue is versatile and has plenty to offer its guests. It also includes a 16 bedroom hotel for those who wish to stay overnight.

Wedding-wise, the Tavern is ready to transform the space to match your vision whether it's a wedding ceremony or a reception. This historical and relaxed venue prides itself in its professionalism and adaptability as well as wide in-house catering options. Not only that, but it's also a stone's throw away from lovely Aston Park, as well as Villa Park for any keen supporters of Aston Villa looking for a great photo spot.
More information and booking request: The Aston Tavern
Beautiful and historic, this charming Elizabethian house is a perfect location for a small-scale wedding. With Tudor style timber-frames on its outside, the venue is attractive in both exterior and interior settings, not to mention the fact that it is surrounded by well-kept herb gardens and orchards. All of this, coupled with its proximity to Birmingham centre makes it a truly idyllic location for a wedding.

The Gallery is also highly flexible when it comes to bringing external catering, meaning you can organise a delicious spread that will see to the needs of you and your guests. This is all alongside the light refreshments provided by the venue itself, as well as WiFi, air conditioning, disabled access and plenty of natural light to brighten up the wedding hall.
More information and booking request: Blakesley Hall
Located to the side of Quality Hotel Coventry, the stylish Manor Suite is nicely tucked away with its own exclusive entrance ensuring privacy and peace. The room itself is split into a welcoming and elegant foyer area, before entering into the main suite, which has its own private bar, toilets, and patio area. There's also a beautiful archway that can act as the perfect centrepiece to the wedding ceremony to ensure that you tie the knot in style.

Versatile and flexible, guests can be arranged in a banquet style seating plan, which offers the ideal setting to enjoy the venue's great in-house catering. On top of that, the hotel has 80 affordable rooms available for anyone looking to stay overnight, making this a highly convenient and well-equipped spot for the perfect wedding day.
More information and booking request: Quality Hotel Coventry
Built as Rt. Hon. Joseph Chamberlain PM's family home in 1878, this Grade II Manor house is situated in a serene countryside location and is dripping with history. Having been fully restored to its original design, the Manor now opens its doors to couples looking to add a touch of class to their wedding ceremony. Priding itself on its traditional atmosphere, you can expect to receive gourmet food, attentive service, and a bespoke ceremony that is designed completely according to your needs.

Holding 120 in theatre style seating and 80 dining, the hall can work well for both the ceremony and reception. For any special dietary requirements, different menus with vegan, halal, and gluten-free food can be devised. There are a whole range of additional amenities in the shape of free WiFi and AV equipment, which adds convenience to its elegance and makes it a great all-round venue.
More information and booking request: Highbury Hall
Located in Birmingham's fantastic botanical gardens, the Terrace Suite is an elegant venue surrounded by natural beauty. Widely regarded as some of the most well-kept, diverse, and beautifully designed gardens in the country, you'll have a plethora of fantastic locations for photos and the creation of memories that will last a lifetime. The venue itself is a large and welcoming hall, holding around 250 standing guests and bringing in plenty of natural light through its large windows, which also offer great views.

Having its own built-in bar, as well as a sprung dance floor, there's also in-house catering offering a diverse range of dining options, including vegan and gluten-free food. You are also welcome to bring your own music equipment and DJ, meaning you can plan the music to your tastes. A magical place in a convenient location, what's not to love?
More information and booking request: Birmingham Botanical Gardens
A traditionally British country house hotel, it's a popular choice for couples getting hitched and looking for a functional, yet chic wedding space. Priding itself on its individuality, you can expect to be offered great value packages and wedding receptions that will provide you with a unique wedding day that sees to all your desires. There's also an additional lawn and patio garden, which acts as the perfect setting for a summer wedding reception, while also offering plenty of privacy.

With first-class catering packages, including halal and kosher foods, you can easily welcome 100 people into the venue's dining layout, making it ideal for both the ceremony and reception. There are also 44 large and contemporary guest rooms within the hotel for anyone looking to stay the night. With plenty of natural light and stylish in design, this is a great modern wedding venue that mixes practicality and class.
More information and booking request: Plough & Harrow Hotel
Large and proud, the Bierkeller is more than just a bar, it's a venue that is completely flexible for all kinds of different events, including weddings. Bringing a taste of Bavaria to Birmingham, there's a great selection of German beers on draft and the long table layout offers a wedding experience that's certainly outside of the box. Seating is flexible, as the Bierkeller can shift its layout to support a number of different seating arrangements for around 260 people.

With various different catering packages such as complete menus, canapes, and hot or cold buffets, you'll also never be short of drinks with the bar offering whole beer kegs, alongside a wide variety of cocktails and wines. The room is equipped with numerous TV's, a PA system, and its own stage. For those who are looking to celebrate their wedding in a big way, the Bierkeller is a really interesting alternative to your traditional wedding venue.
More information and booking request: The Bierkeller Birmingham
Located in the very heart of Birmingham city centre, the Council House is a Grade II listed building with plenty of character and a stunning interior and exterior design. Inside, the Banqueting Suite is a traditional Victorian style hall with elegant interiors, as well as a contemporary and flexible functionality. It's little wonder that this venue has previously welcomed members of the Royal Family, as well as leaders from the media, literary, and business world.

As the venue name would suggest, you can expect a range of the finest cuisine prepared to perfection and welcome as many as 350 guests for a sophisticated banquet. You can also enjoy free WiFi and use projectors, TV's, and AV equipment to add a modern touch to the traditional surroundings. Its location in the centre of Birmingham will also make it incredibly easy for you to welcome guests from all over.
More information and booking request: The Banqueting Suite
A former eye hospital, this Victorian building was built in 1884 and has now been transformed into one of Birmingham's classiest hotels. The Belle Epoque is a truly majestic mirrored hall with plenty of natural daylight brightening the room courtesy of its large windows. There are also 66 rooms and suites which are almost like Victorian time capsules and all are teeming with charm and sophistication.

Priding itself on its bespoke wedding packages, these can range from a whole day's treatment starting with wedding breakfasts and drinks receptions before the ceremony, or simply for the renewing of vows. Whatever you would like to do, The Belle Epoque and its attentive team of staff will ensure that your needs are met. Offering bespoke menus and drinks lists depending on your preferences, you can also take advantage of more premium packages for an extra touch of class, or keep it nice and informal with a simple ceremony with your closest contacts.
More information and booking request: Hotel du Vin Birmingham
A stylish bar and restaurant in the centre of Birmingham's financial district, Zen Metro is home to some of the city's finest Thai cuisine and offers an exciting wedding experience. With a large capacity of around 250 standing guests and 150 seats for dining, as well as its own private dining room, there's plenty of space to take advantage of.

With its fantastic menu offering halal and kosher products, as well as vegan and gluten-free options, there's loads for your guests to choose from. Additionally, with its alcohol licence running until 02:00 and with the possibility to extend to 04:00 you can turn your wedding day into a full-on party and make it a night, as well as a day to remember! This is in addition to allowing you to bring your own media equipment and DJ, for a personal touch. If you love Thai food and are looking for a relaxed and flexible space for an informal wedding then look no further than here.
More information and booking request: Zen Metro Thai Restaurant and Bar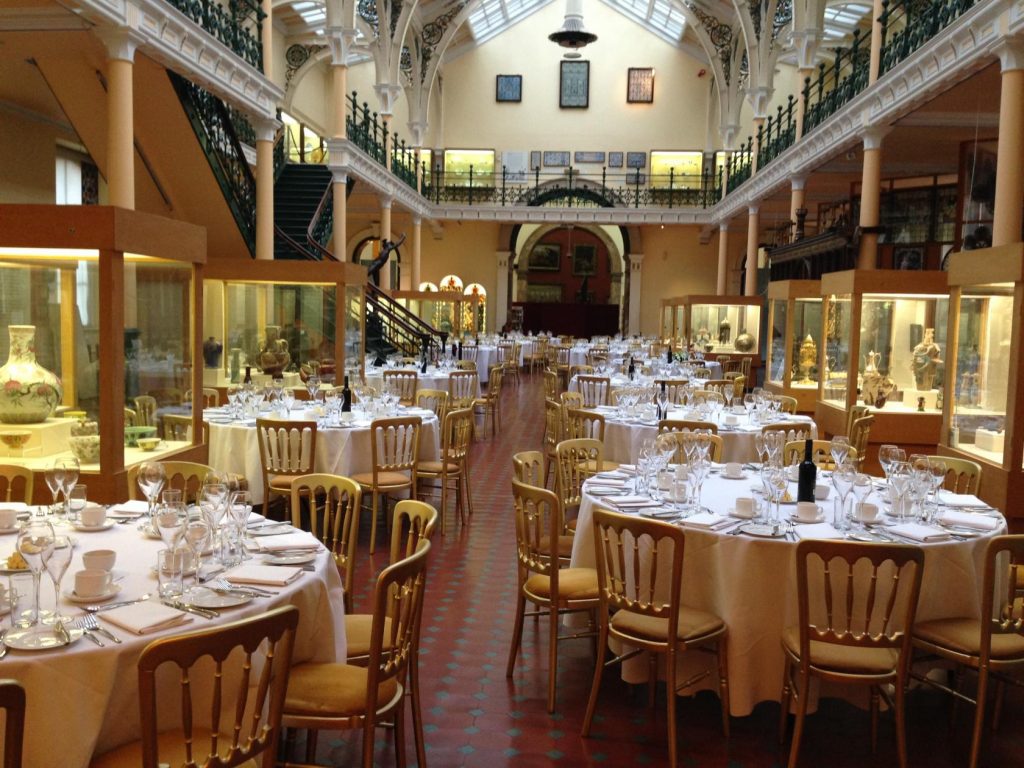 The stunning Birmingham Art Gallery is a 19th-century Grade 11 listed building and offers a palatial setting for your wedding. With an abundance of different rooms and sections of the museum available to use, you can choose which one you prefer depending on their functionality, capacity, or indeed the artwork that will surround you. If you're a particular fan of Industrial, Edwardian, or Victorian art then why not take one of these areas and be surrounded by timeless works?

As well as providing a unique and historic setting, the venue itself provides tailored catering and drinks packages and can adopt a variety of different seating plans to accommodate all crowds, both large and small. An incredibly impressive venue, with a dedicated events team on hand to help, get yourself a picture perfect wedding at this stunning gallery.
More information and booking request: Birmingham Museum and Art Gallery
---
---
---
You might also like