Dazzling rays of sunshine, flowering cherry blossom trees, and soothing warm breezes. These are just too good to pass up when organising your upcoming birthday outside! Take advantage of the season's long sunny days, splashes of vibrant colours everywhere, and enjoy all the many benefits of an amazing outdoor party.
With all this vitamin D energy, your upcoming birthday party will definitely be a festive event! For those who have the chance to enjoy some outdoor fun, the idea of a birthday picnic must always be considered. So get ready for our complete list of 10 Easy Birthday Picnic Ideas for Adults and enjoy all of the various menu options, activity ideas, and set up proposals that we've put together to help you throw a beautiful springtime or summertime bash.
Dream Birthday Picnic Ideas
Get inspired! You can freely modify our ideas to suit your picnic needs. Here you'll find a diverse selection of picnic themes from the classic to the creative, for your upcoming birthday celebration. And each is presented with our expert suggestions of suitable food and activities for you to choose from. So let's get started!
1. A Good Ol' BBQ
Let's start with an absolute picnic classic!
🌸 Location and set up: For this outdoor party you'll need a grill or a fire pit. A couple of picnic tables and chairs will definitely come in handy. The best places to hold a barbecue would be a public park (make sure it's allowed to grill there or that you've made a reservation) or, if you have one, in your backyard!
🍪 Menu ideas: For meat lovers, barbecue classics like rib-eye steak, sausages and burgers will be a hit but don't forget to add some vegan options too! Grilled veggies and mushrooms are as delicious as they are healthy. So pick up some beers and sodas for a beverage choice and get your BBQ started!
🪁 Activity ideas: While the food is being prepared you and your guests will have a lot of time to fly kites (you can even make some on the spot!), chat or hold a water balloon fight!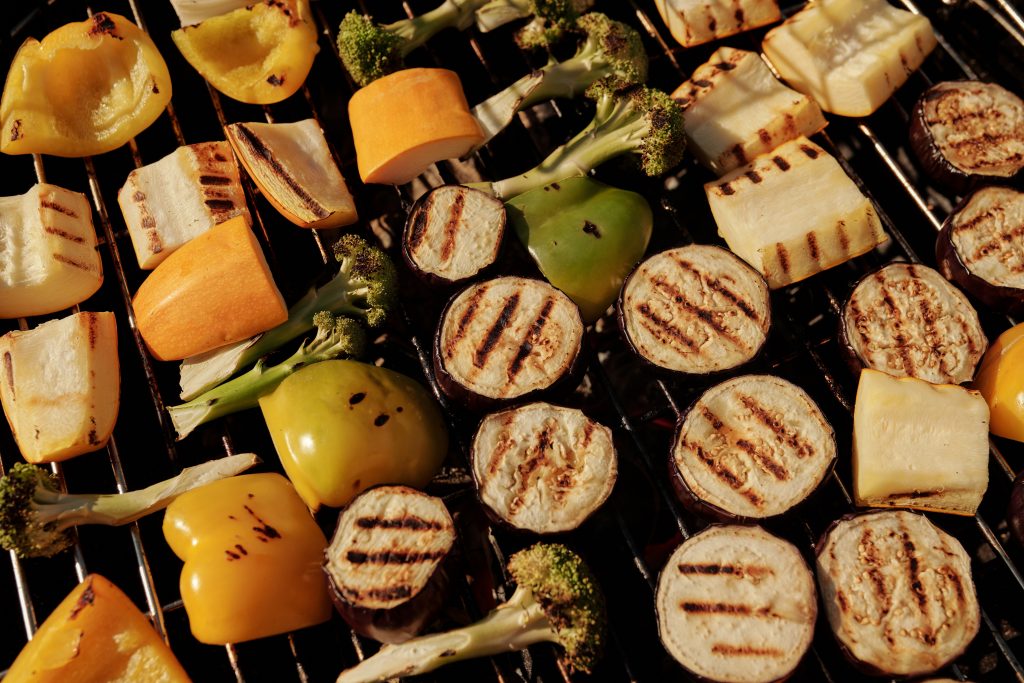 2. An American Feast
Going further with the classics, why not throw a classic American picnic birthday party?
🌸 Location and set up: Grab your wicker basket and a chequered blanket for the best ambience. Pick a grassy spot, preferably near a lake or river.
🍪 Menu ideas: For snacks, prepare American-style finger sandwiches like PB&J's or Bologna and Mayo. Cut up fruits such as watermelon and apples. For the main dish, you can prepare hot dogs, burgers, or order pizza to your spot.
🪁 Activity ideas: A game of Frisbee will be perfect for your birthday picnic activity. If you have a bigger group, you can organise a game of touch football, wiffle ball or dodgeball. Make sure everyone's wearing comfy clothes and is not afraid to get a little dirty!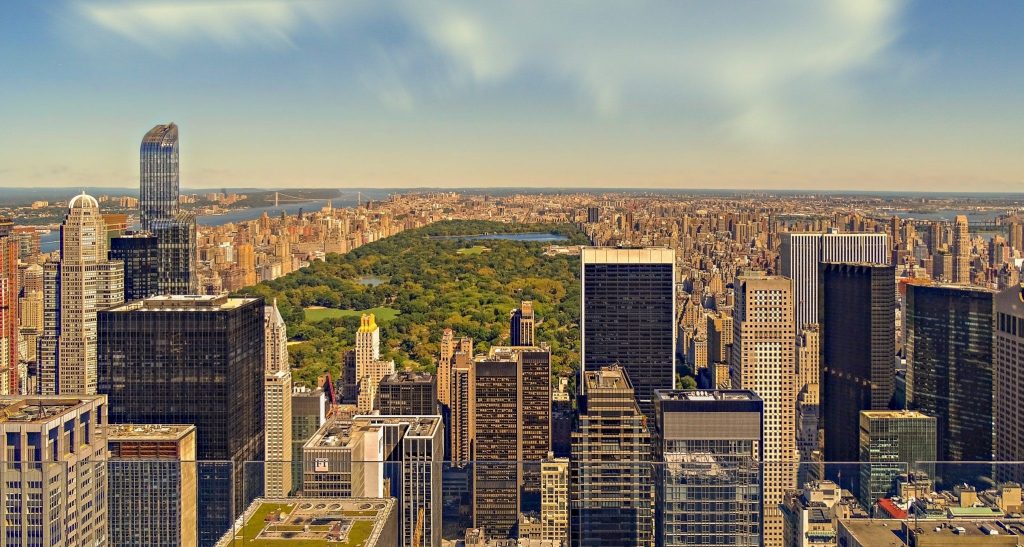 3. English Breakfast
How about a quick trip to Europe to enjoy one of Europe's most famous breakfasts?
🌸 Location and set up: With this theme, you should opt for something more sophisticated than just a spot in the park. Choose somewhere quiet, preferably away from the fuss of the city. Search for spots near a fountain or rent an outdoor venue for your English breakfast picnic.
🍪 Menu ideas: Mix up your favourites from the classic English breakfast such as beans, eggs, bacon, mushrooms, tomatoes, and black pudding. They will all go perfectly with some orange juice and some sweet milk tea.
🪁 Activity ideas: As English breakfast culture fits perfectly into the slow living lifestyle, you and your guests should go for a nice and chill party without the pressure of too many different activities. You can play a game of bridge, or if the weather's nice, organise a croquet tournament.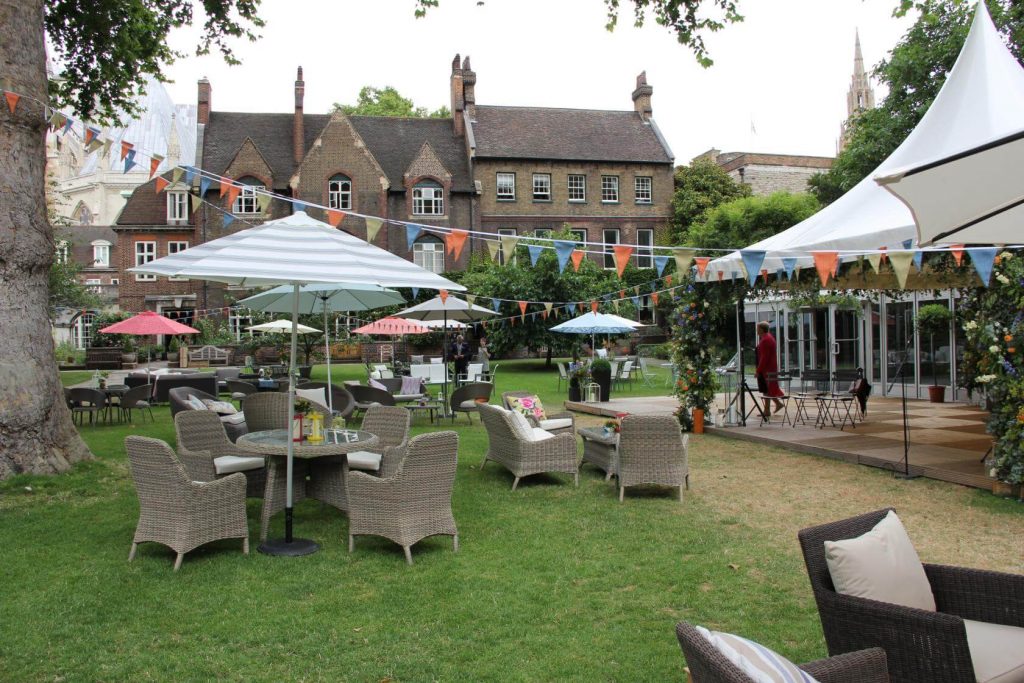 4. Parisian Excellence
Sophisticated and luxurious, this is the perfect birthday picnic theme for every romantic soul!
🌸 Location and set up: For your Paris-themed birthday picnic, definitely search for an exclusive garden or a place with an arbour. Think subtle but elegant. You can set up the dress code for black and white stripes and decorate the surroundings with small Eiffel Towers.
🍪 Menu ideas: Pack up your basket with French classics like baguettes, different types of cheeses (Roquefort, Camembert, or Brie), some pairing fruits like strawberries or grapes and, of course, a bottle of Champagne to toast the occasion. For dessert, grab some croissants and your favourite garnishes or order a pack of French macarons.
🪁 Activity ideas: Entertain your guests with the traditional French lawn game petanque or, for something more laid back, play charades or a classic French card game such as Mille Bornes.
5. Back in the Day
Knock, knock. Who's there? The 70/80/90's retro birthday picnic!
🌸 Locaton and set up: Think of which retro vibe you want for your party. Will it be a hippie picnic or an outdoor disco party? Search for party decoration packs online or make some on your own! The best place for a retro picnic would be a wild hideout near the lake or in the forest.
🍪 Menu ideas: The best food choice would be your comfort food from years past. So take a look back and search for some favourites from your childhood and adolescence. Additionally, you can throw in some loved-by-everyone retro snacks (or munchies) such as Nerds, Pop Rocks and Sherbert sweets.
🪁 Activity ideas: Grab your hula hoops, elastics, and jump ropes for some ultimate retro party activities. If you think those are a bit too childish for your birthday, remember that each of these can be easily turned into a drinking game😉.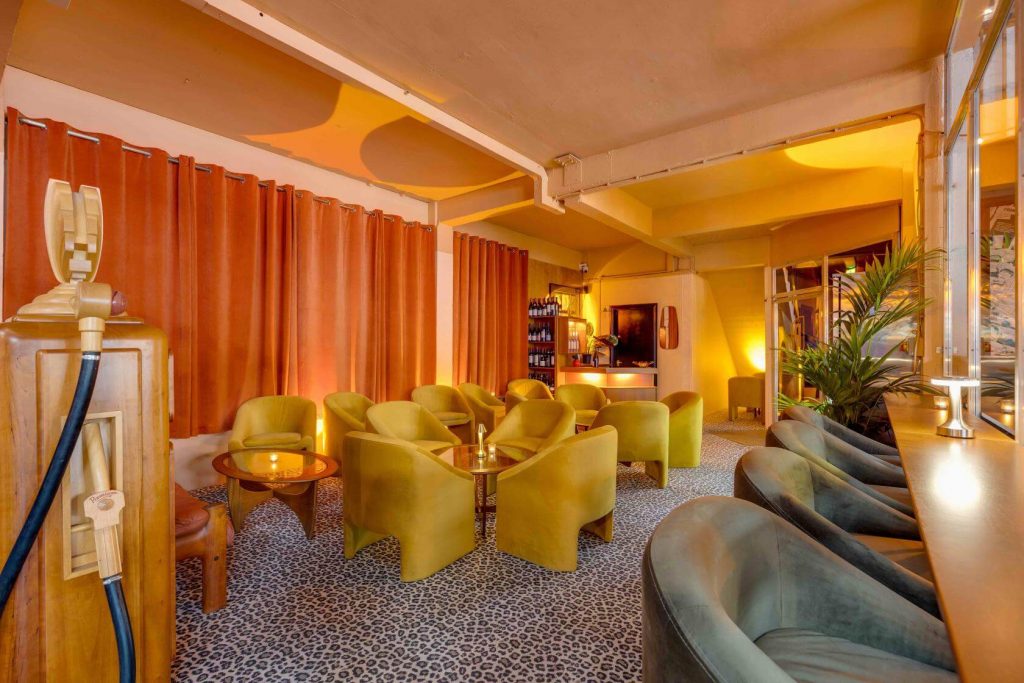 When the day is closing in, and your picnic is almost over, you and your guests can continue the party in a nice themed venue.
6. Beach Boho
Want to feel the ocean breeze? Get in touch with your inner spirit with a boho-themed birthday picnic.
🌸 Location and set up: This theme is ideal for a wild beach or lakeshore. Decorate your area with dream catchers and crochet pillows. A fire pit will certainly match the bohemian vibe but make sure there is a designated place to set it up.
🍪 Menu ideas: Pack some healthy and colourful options like fresh fruit, veggie skewers, and hummus. Don't forget to bring along some sparkling water or kombucha to sip on.
🪁 Activity ideas: For a beach boho birthday picnic, you can set up a yoga session, meditate with your friends or enjoy some DIY crafts (dream catchers, crochet or paper-mache) that you can transform later into party favours.
7. Caribbean Retreat
Let's stay on the beach and turn up the volume with a loud Caribbean birthday picnic!
🌸 Location and set up: The best option is, of course, a beach, but any place with a tropical vibe will suit your party. For ambience, you can buy inflatable decorations such as palm trees and surfboards. You can also give a flower lei to each of your guests.
🍪 Menu ideas: Serve up some Caribbean-inspired dishes like jerk chicken, rice and peas, and plantains. Don't forget to bring along some fruity cocktails and a bottle of rum to make it a true island experience.
🪁 Activity ideas: Play some reggae music and dance your free spirits away! For more sporty activities you can organise a limbo contest or bring along some beach balls for a volleyball game.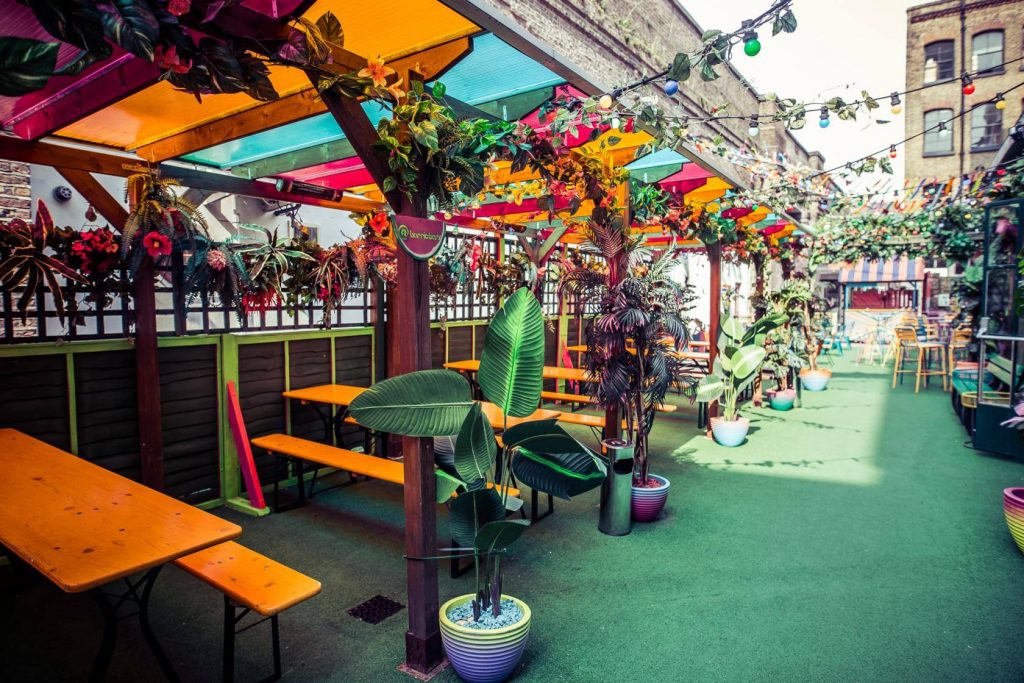 8. Seafood Table
Feeling the underwater vibe? Dive right into our seafood table birthday!
🌸 Location and set up: White, blue, and cream are your go-to colours. Use seashells, fake corals, and various types of nets or ropes to decorate the area. Both outdoor and indoor locations are well-suited for this theme, but if you're feeling more adventurous, you can organise your picnic in an aquarium or a zoo!
🍪 Menu ideas: Serve up some fresh seafood dishes like lobster rolls, crab cakes, and shrimp cocktails. As those delicacies can be tricky and hard to prepare, consider ordering a special seafood catering that will deliver everything to your party place. Don't forget to include some refreshing cocktails to pair with your meal.
🪁 Activity ideas: Set up a game of Fish Cup (it's similar to beer pong) or bring along a deck of cards to play a game of Go Fish.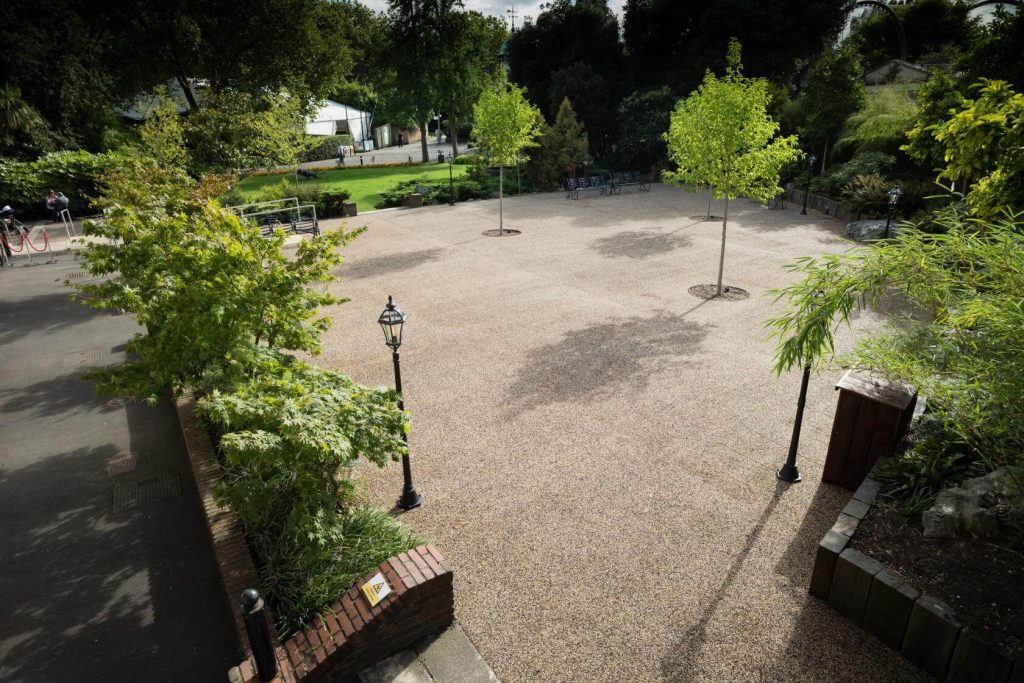 9. Japanese Hanami
Hanami means 'flower viewing' and can be an inspiration for your Japanese-style birthday picnic.
🌸 Location and set up: Search for a Japanese garden in your town or find some beautiful cherry blossom trees in your nearby park. Set up a low table with some seats on the ground or cushions and a traditional Japanese tablecloth.
🍪 Menu ideas: Pack up your basket as if it were a bento box! Dishes like sushi, teriyaki skewers and tempura vegetables will be perfect for the occasion. For dessert, you can savour some mochi rice cakes with matcha tea.
🪁 Activity ideas: Try out some popular Japanese board games like Shogi, Sugoroku, or Mahjong!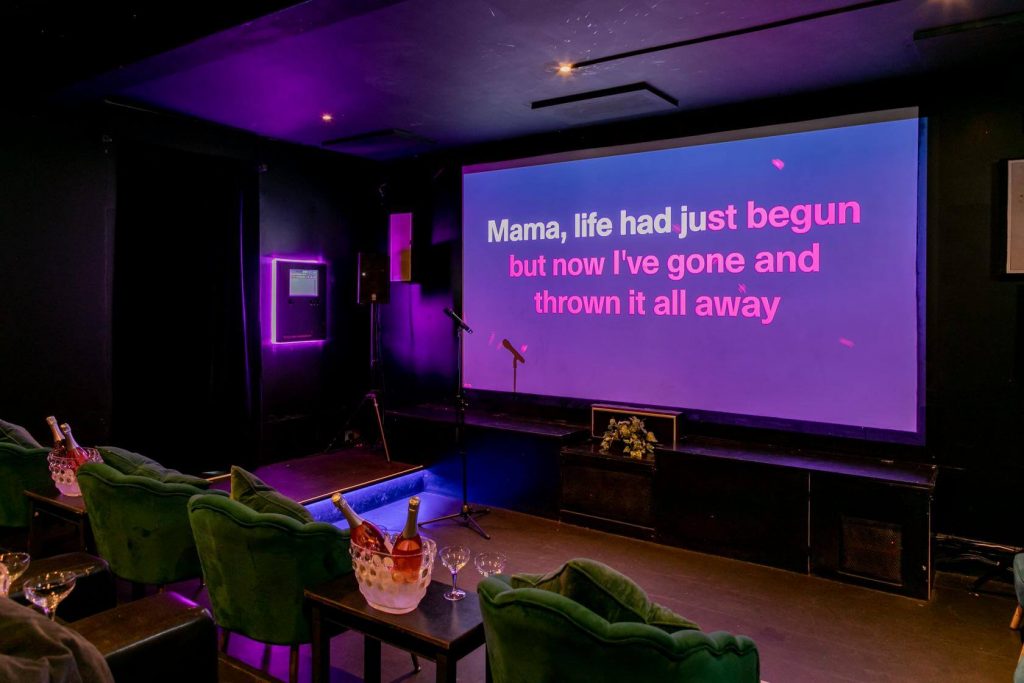 10. Alice's Wonder Picnic
Escape to Wonderland with this magical and a bit mad theme!
🌸 Location and set up: For a picnic place, you should definitely choose a whimsical garden with a lot of trees and secret hideouts. Decorate with some playing cards and crazy hats, and don't forget to bring your fancy tea set!
🍪 Menu ideas: Serve up some playful and creative dishes like 'Eat Me' cupcakes, 'Drink Me' potions, and finger sandwiches. Make your food unusual and try some weird food combinations that will trick everyone's taste buds.
🪁 Activity ideas: Bring out everyone's inner Alice by organising a scavenger hunt with mysterious clues and funny traps!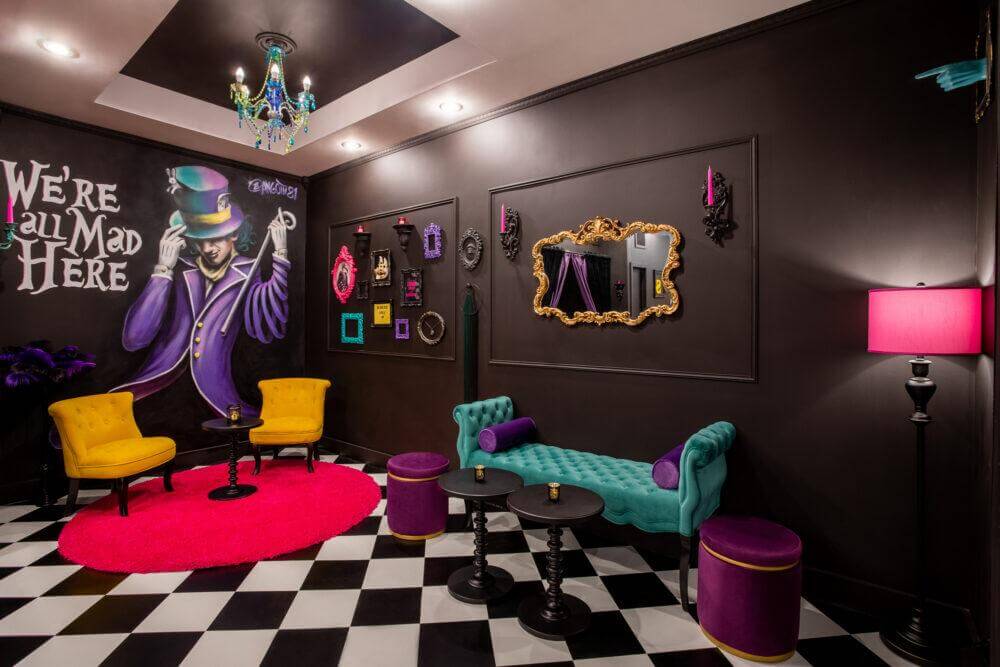 Worried about the weather? Want to keep your options open? Check out our other articles on birthday parties and event planning here!
Must-Have Picnic Essentials
When preparing your perfect birthday picnic, it's easy to get focused on food and drink prep, while overlooking some of the most important items on your supply list. Don't forget these helpful picnic essentials, and most of all, make sure you get a helping hand!
🦋 A cooler and some ice packs. beverages should be either hot or cold. Serving warm soda to your guests is not an option!
🦋 Cutlery and plates. Even with finger food, make sure your guests have something to put their snacks on for later.
🦋 Charcuterie boards. Both for chopping and displaying your food, we love a good multi-use kitchen accessory.
🦋 Napkins. Never too many!
🦋 Blankets and pillows. Ask your guests to bring their own but make sure to have a couple of extra ones to prevent anyone from grass stains on their best picnic outfits.
🦋 Sunscreen, insect repellent and hand sanitiser. Prevent sunburns, stay sting-free and keep your hands clean!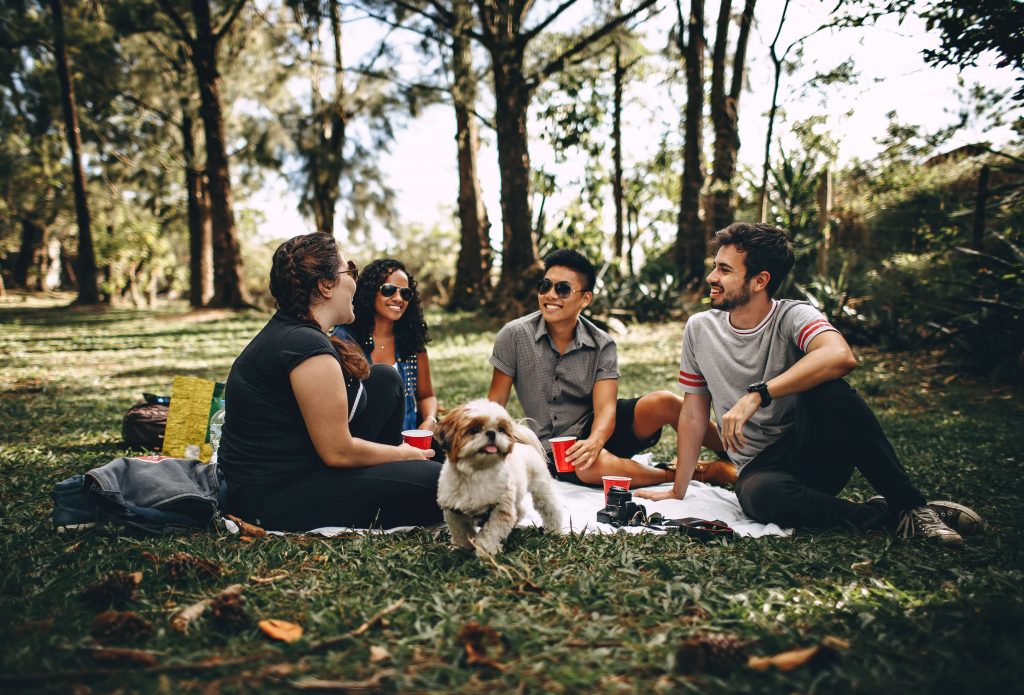 Let's Picnic!
Ready for your perfect birthday picnic? There are only more and more beautiful days ahead of you, and your party should represent how you would like to spend the next year of your life! So go classic or unusual, there are plenty of ways to throw your bash and make it your perfect picnic.
Enjoy our 10 Easy Birthday Picnic Ideas for Adults as well as other outdoor birthday party ideas on the Tagvenue Blog. Get ready for another trip around the sun and even more reasons to celebrate!
FAQ
How many people should I invite to my birthday picnic?
It depends on the size of the location and the number of people it can comfortably accommodate. Keep in mind that larger groups may require more planning and coordination.
What should I do if the weather turns bad?
Have a backup plan in case of inclement weather, such as rescheduling the picnic for another day or having an indoor venue available. It's also a good idea to bring along tarps, umbrellas, or a pop-up canopy to provide shelter.
Should I provide seating or ask guests to bring their own chairs/blankets?
It's up to personal preference and the type of picnic you're hosting. Providing seating can make guests more comfortable, but asking guests to bring their own chairs or blankets can also be a fun and easy option.

What are some tips for cleaning up after a picnic party?
Designate a specific area for trash and recycling, and make sure to bring plenty of garbage bags. Encourage guests to help with cleanup, and consider bringing along a broom or dustpan to sweep up any debris.