For children, Halloween is simple. Put on a costume, get a big bag, and go door-to-door asking for candy. Halloween parties are arguably even simpler. Class gets cancelled and parents and teachers set up games and decorations at school. But as adults, we are responsible for organising a party on Halloween and, with everything else going on in our lives, it can all be a bit daunting.
However, just because Halloween is spooky, doesn't mean that planning a Halloween party has to be! Whether you want to go out or stay in, here are 21 easy Halloween party ideas for adults which will minimise the tricks and maximise the treats.
So if you want to take the horror out of Halloween party planning, read on!
Going Out
Just because you're too old to trick-or-treat, doesn't mean you have to sit around on Halloween. There are lots of fun activities that you can do with your friends on the spookiest night of the year!
1. Escape Rooms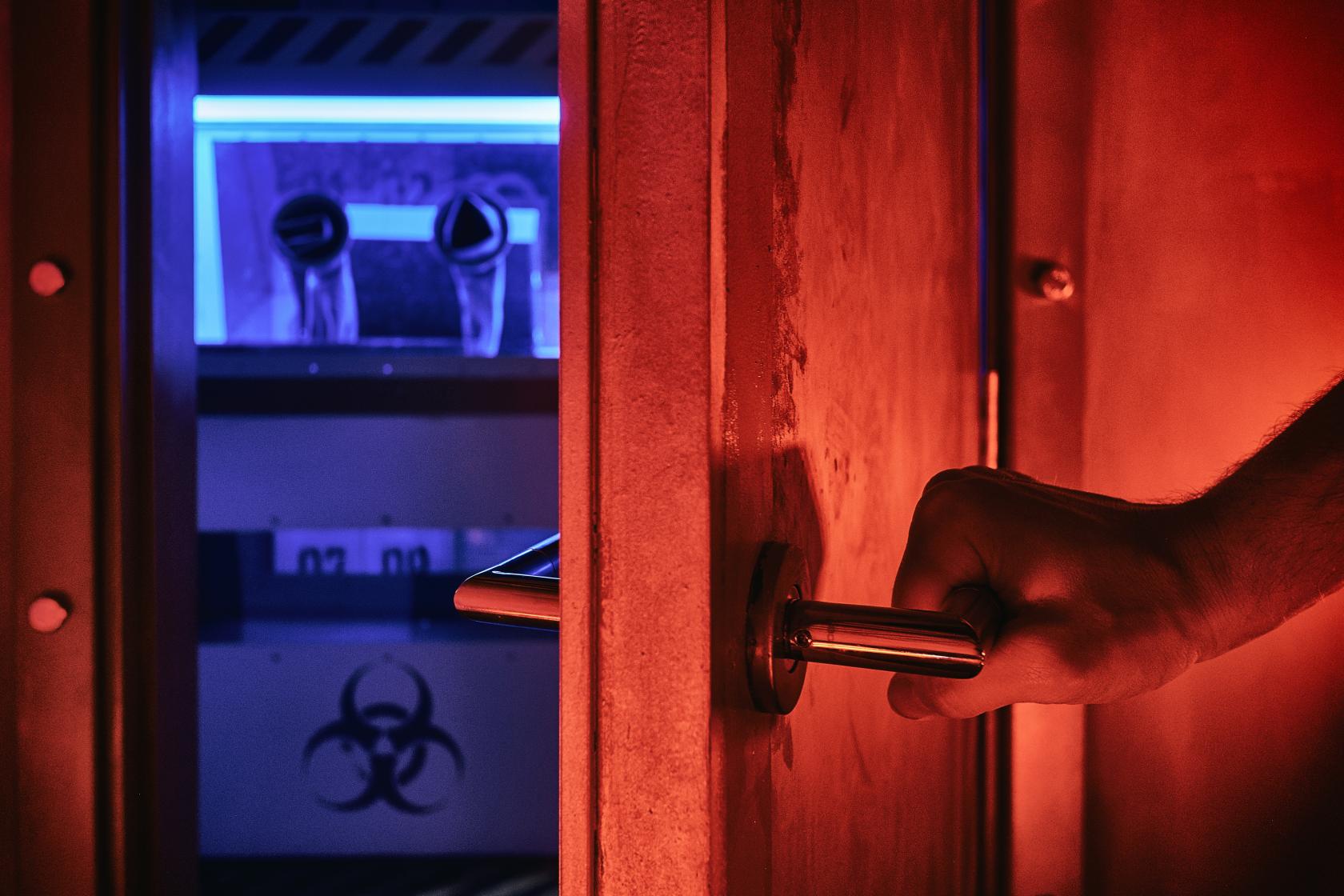 Escape rooms are a great activity to do with a group of friends any day of the year, but Halloween is probably the best time to go! A lot of escape rooms offer an element of horror, and that pairs perfectly with the timed puzzles that you and your friends will be tasked with solving in order to get out.
Another benefit: It's easy! Just find an escape room, reserve a time, and show up.
If there aren't any escape rooms near you, we've got a solution for that as well. There are plenty of online escape rooms that offer the same puzzle-solving fun but from the comfort of your own home. Not sure where to start looking? At Tagvenue, we have a whole collection of online escape rooms that are easy to book and loads of fun for any group.
2. Trivia Night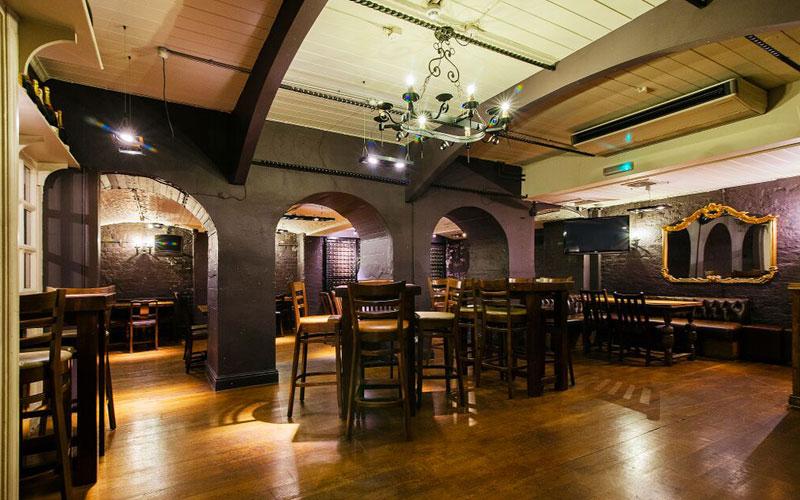 Trivia nights are a great way to go out, spend time with friends, and engage in a bit of friendly competition. Plenty of bars and pubs host trivia nights, so there should be no problems with finding a Halloween-themed quiz on or around October 31.
However, if you want a more private event, there are plenty of bars and pubs which you can hire out and which have all of the equipment you need to host an exciting trivia night. Does coming up with a bunch of questions sound a bit too daunting? Don't worry, there are plenty of resources online that cater to your trivia night needs.
If you have all of your questions ready and are wondering where to find the right venue, we can help! Tagvenue features plenty of great bars and pubs with dedicated function rooms. Hop on our platform and start scrolling! All you have to do is pick your favourite one!
3. Halloween Dinner Party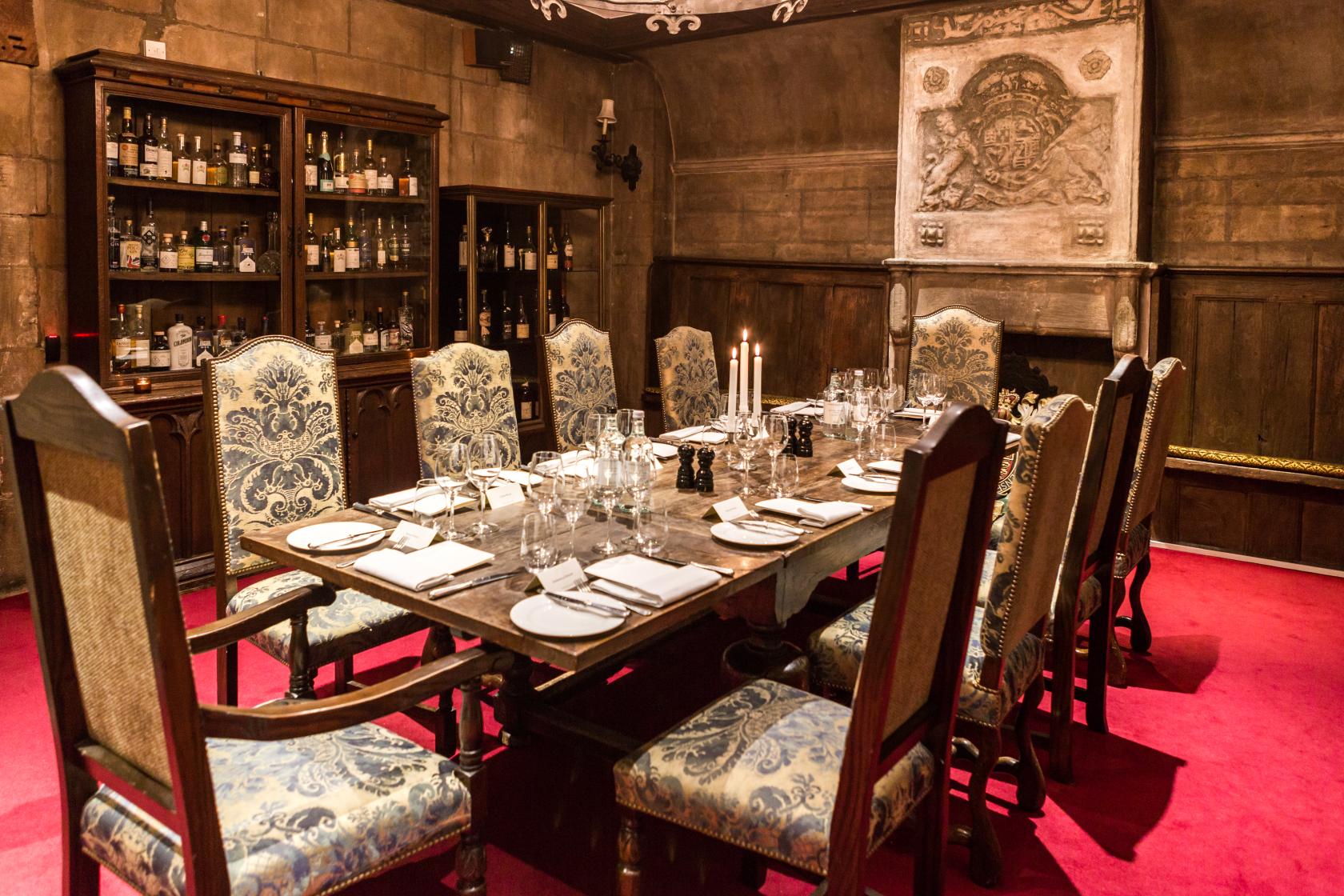 Going out to eat is always a great party plan, so why not do the same on Halloween? If you're looking for a private venue, there are plenty of options! Some good decorations can make any space spooky, but if you want to go a simpler route, there are lots of venues out there that can offer the right vibe without you having to decorate anything.
There are plenty of basements and cellars at bars, pubs, and restaurants with moody lighting, brick walls, and a great atmosphere. Just plug the type of venue you're looking for into Tagvenue and let us help you find the perfect place for your Halloween dinner party!
4. Halloween Club Night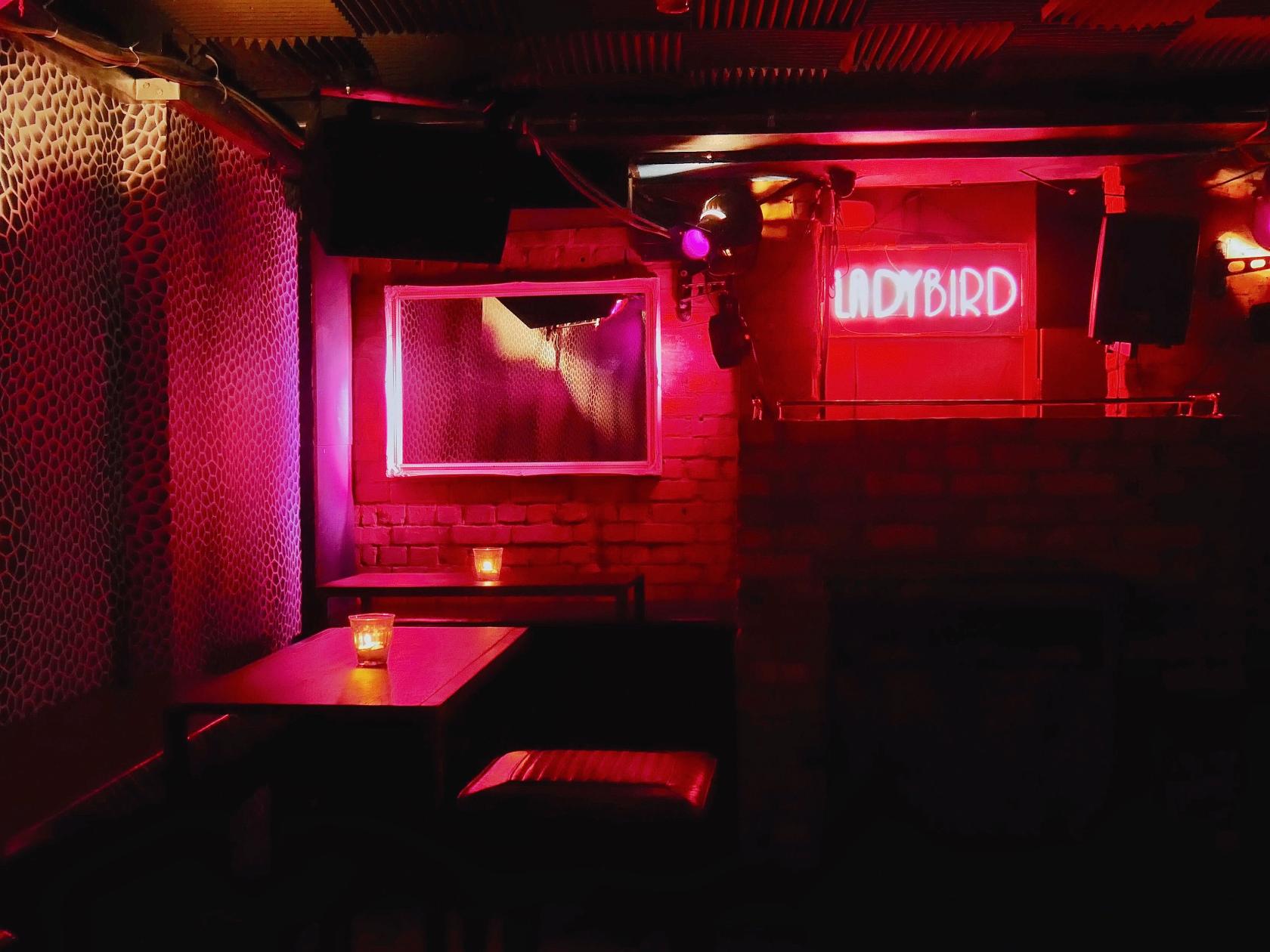 If you'd rather eat dinner on your own first and go out to party later, there are options for that as well. A lot of nightclubs have spaces for hire, which make for great settings for a Halloween party. And you get to choose what works best for you! You can hire a private room, or even just a booth. Also, a lot of these event spaces will let you play your own music, so you can curate the perfect Halloween playlist and dance the night away!
5. Set Sail!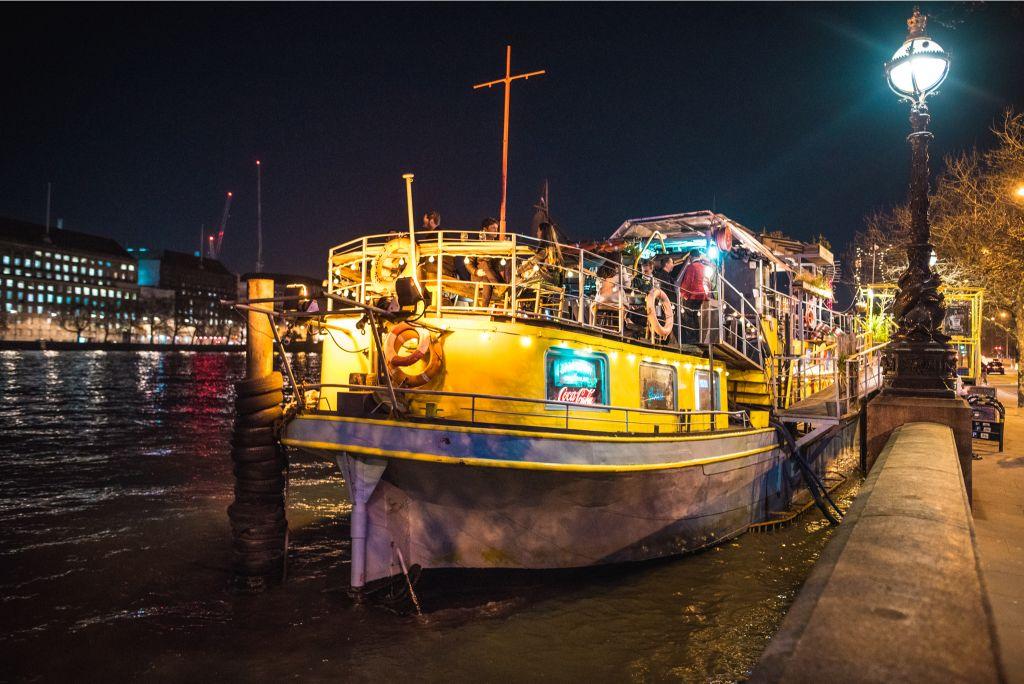 Boats might not be the first venues that come to mind for your October party, but they provide the perfect complement to a party themed around pirates, for example. Just get dressed up and hop abroad! And if you don't want to be concerned about food or drinks, many of these boats have in-house catering services.
6. Bowling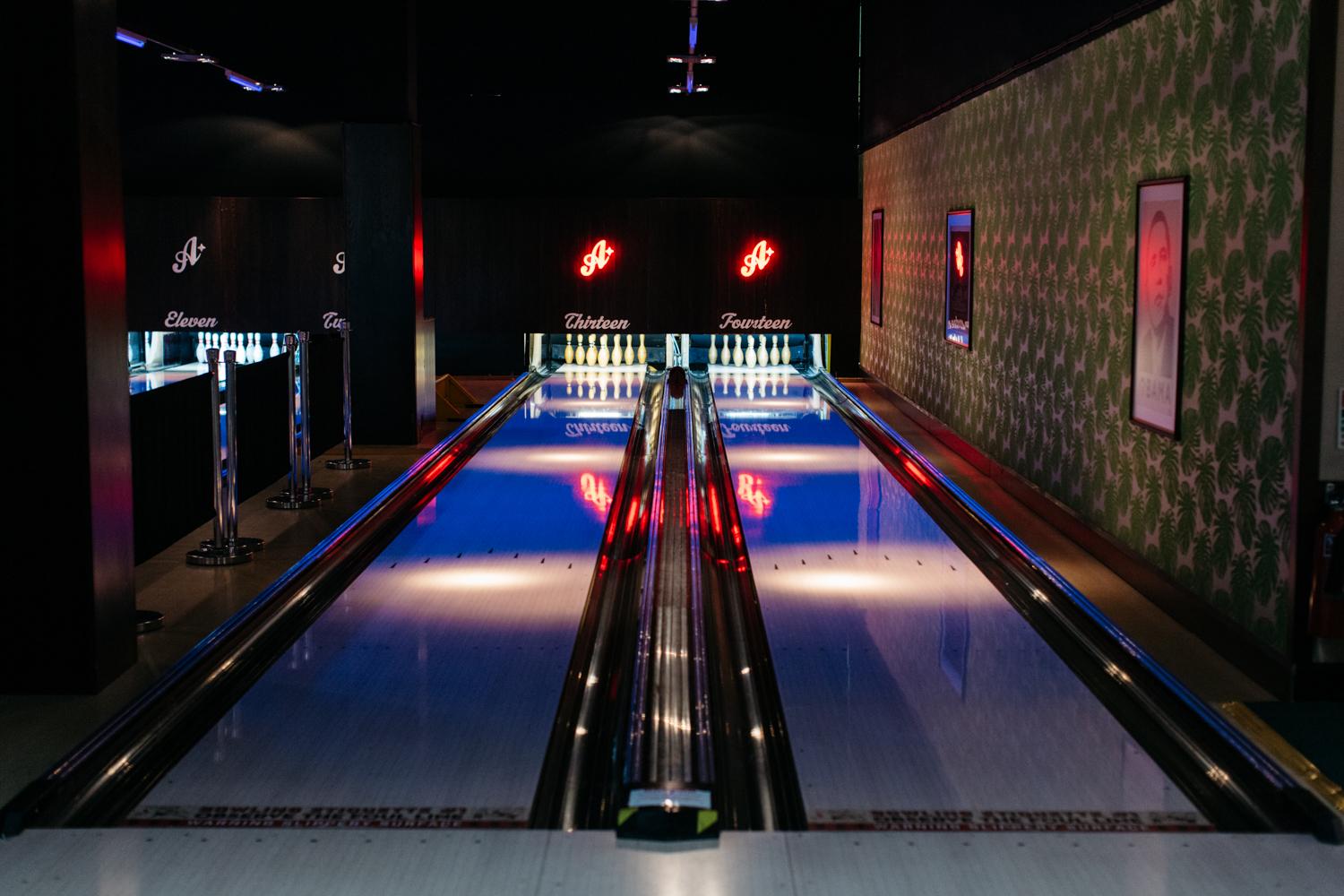 Not every activity on Halloween has to be Halloween-related. If you're looking to just go out and have a good time, look no further than a bowling alley. The equipment is provided and food and drinks are usually available on-site, so preparation is minimal.
So if you're not a fan of ghosts and ghouls, or you just want to keep it low-key this Halloween, consider gathering up your friends and heading down to a bowling alley near you.
Staying In
If you don't feel like going out, there are plenty of easy Halloween party ideas that are perfect for a night in. Here are just a few.
7. Movie Night
From Friday the 13th and The Shining to The Addams Family and It's The Great Pumpkin, Charlie Brown, there's a Halloween movie for just about everyone. So, why not screen one? Buy some snacks, order some food, or, if you're feeling up to it, get creative and make some fun Halloween-themed dishes (more on that later). Then, invite your friends, turn on your TV, and enjoy!
Not sure which movie to watch? There are plenty of great lists on the internet that can help you choose the perfect Halloween movie for your party.
8. Scavenger Hunt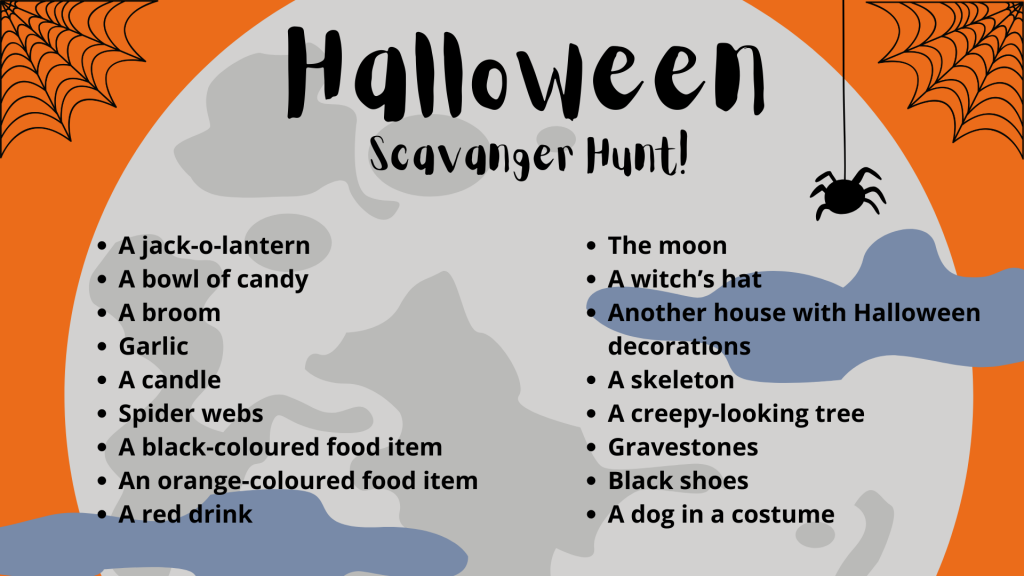 Scavenger hunts are a great way to get everyone up and active at any party. There are scavenger hunt templates for just about every holiday, Halloween included.
If you need some inspiration, feel free to use the template above! It is created to require minimal set-up, but feel free to add items or even activities if you want!
9. Food Decorating
Food is an important staple of any party, but it can be a hassle to prepare it all, especially if you want it to fit the party's theme. Luckily, there are plenty of Halloween-themed recipes out there that require minimal effort.
As a starting point, BBC's Good Food has a collection of spooky dishes that are sure to be a hit with your guests! It includes sweet treats, hearty soups, and everything in between. There are also recipes for drinks as well, so everyone will have something to sip on.
If preparing food on your own isn't appealing, work it into the party! Turn it into an activity, where everyone gets to, for example, design their own cupcake.
Pro tip: Make sure to have some food dye handy. A few drops of red can make anything eerie!
10. Goodie Bags/DIY
Goodie bags are a fun way to say thank you to your guests for attending your party. While you can go wild with them, they don't have to be complicated! Go to a party store and find some Halloween-themed items such as plastic vampire teeth, fake bugs, and stickers. Add in some candy and voila! You have some frighteningly fun treats for your guests to take home.
Alternatively, you can work in a DIY element and get everyone involved. It can be as straightforward as designing a trick-or-treat candy bag, or something more complicated, just make sure that it's a fun activity that everyone can take part in.
11. Halloween Games
There are tons of fun Halloween games that don't require a lot of effort to set up. It can be something as simple as taping a piece of paper to each guest's back with a Halloween-related character or person on it and having them guess who it is, or putting slimy items like cooked spaghetti into a box, writing 'Brains' on the outside, and having people reach their hands in.
If you and your friends are far apart, you can always have a virtual party. At Tagvenue, we have plenty of fun Halloween games that you can play together, no matter where in the world you are.
12. Pumpkin Carving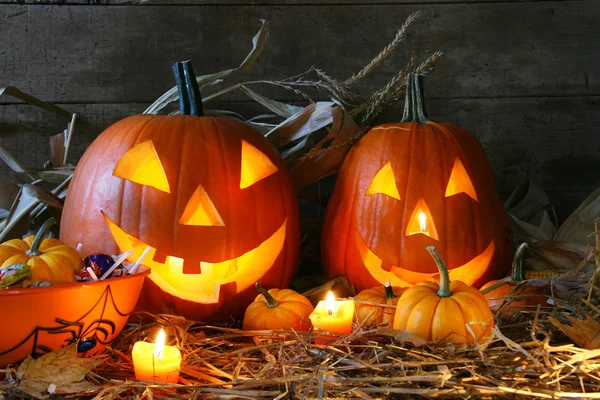 Pumpkin carving is a tried and true Halloween tradition. Just have all of your guests bring a pumpkin (and carving tools, if you don't have enough). Spice up the event by having everyone follow a theme or by having a contest where people can vote on their favourite pumpkin!
Costumes
Regardless of whether you decide to go out somewhere or host your Halloween party at home, costumes will play a large role. Here are some costume-related ideas that will help spice up your party.
13. Pick a Theme
A fun idea for any party is to choose a theme, and for a Halloween party, this carries over to the costumes as well. The internet is full of lists of great Halloween party themes, and we'll dive into that more later in this article. Feel free to get as general or as specific as you want and remember to pick and/or decorate your space accordingly.
14. Costume Contest
Add a competitive flair to your party with a costume contest. Encourage your guests to go all-out and, after an anonymous vote, see which costume everyone likes the most! An added bonus would be preparing something to give the winner. For example, a gift card is a great, simple prize to give away.
15. DIY Costumes
If you want to get crafty (or if you and your guests just don't feel like paying too much for a costume to wear for one night), turn Halloween costumes into an activity to do at your party. Create masks, decorate hats, and let your imagination run wild! A trip to a party store should provide you with all that you need to create a Halloween costume creation station.
Themes
If you do want to have a theme for your Halloween party, the next question is: what will it be? There's a ton of flexibility when it comes to choosing a Halloween party theme, from scary to silly and everything in between. Here are just a few ideas.
16. Pirates
This theme will fit perfectly if you decide to rent out a boat as the venue for your party. But it works no matter where you're hosting. So whether you are feeling Pirates of the Caribbean or Our Flag Means Death, just gather up some treasure chests, Jolly Roger flags, plus some bandanas and eye patches to hand out to guests and you'll be ready to sail the seven seas!
17. Monsters
There are plenty of Halloween monsters that make for a great party theme. Be it vampires, werewolves, zombies…or all of the above! There are tons of options to choose from and they all stay true to the Halloween spirit.
18. Mad Scientist
If you want to add some spooky science to your party, consider this for a theme. All you need is a lab coat, some test tubes, and maybe even some dry ice. You can use beakers instead of regular drinking glasses and mix drinks to see who can make the best (or weirdest) combination.
19. Heroes and Villains
While this isn't exactly a Halloween theme, superheroes and villains are a common costume choice, and why wouldn't they be? Superhero movies are still extremely popular and guests will love the ability to dress up as their favourite hero (or villain).
20. Glow-in-the-Dark
A fun theme and a way to save on your electricity bill, the only thing you really need for this theme is a bunch of glow sticks. Of course, there's certainly room to go above and beyond, with glow-in-the-dark decorations, paint, and even a black light.
21. Decades
Do you have a favourite decade? From the Roaring 20s to the Eccentric 80s, there are plenty of decade-defining themes that make for the perfect party, Halloween or not. This will also make coming up with a party playlist much easier! Just search up a playlist from the decade and press play!
Summary
Planning a Halloween party can be a lot of work, but it doesn't have to be! Whether you're going out to an escape room or staying in to watch a scary movie, there are plenty of easy ways to have a great Halloween party. Whether you are trying to think of a venue, a theme, or just some fun activities, we hope this article will help you out.
So gather your friends, throw on your costumes, and get ready for a spine-chilling night!
FAQs
What kind of venues are available for Halloween parties?
Almost any venue can be turned into the perfect setting for a Halloween party, but if you're looking for a place that won't require much work, consider checking out places like old manors, bar or restaurant basements, and, if you want to go the pirate route, maybe even a boat!

All of these venues, and many, many more, are available here on Tagvenue. Check them out!
What are some fun Halloween crafts I can have at my party?
There are plenty of types of crafts that are great for your Halloween party. While some might depend on having a specific theme, there are a lot of other crafts that will suit any Halloween party. This could be anything from pumpkin carving to decorating food to DIY costumes. If you are interested in learning more, we have a lot of fun crafts right in this article!
What are some things I can do to prepare my house for a Halloween party?
Finding a Halloween playlist (or making your own!), decorating your house with candles, fake cobwebs, and more, and maybe getting a pumpkin or two are all ways to add to the creepy ambience of a Halloween party. You can keep it as simple as you like, or go all-out if you want.