Businesses in Sydney range from the traditional and highly professional to the more relaxed, creative and youthful. As a result, there's no one-size-fits-all corporate event or venue. Instead, we wanted to gather a broad selection of corporate event ideas in Sydney to suit every type of professional and a variety of business needs. Whether you want your start-up's brand new team to bond with one another, you have to impress clients or thank your team for a wonderful year, or you need everyone to bounce back from a setback, here are 19 ideas for planning your next corporate event.
The full-day Excellence in Management Thinking in the Modern Business Environment workshop, part of Brian Tanti's Workshop (BTW), combines the inspiring with the practical to offer a thoughtful, hands-on program. The focus is on evergreen, foundational values to teach guests about adaptability, circumspection and improvisation, and goes further by explaining how to apply these values at work. The experience is "cognitively rich" and the hands-on portion reflects the commitment and hard work required to reach the highest standards. Participants will come away with a deeper understanding of the timeless values that lead to strategic achievements.
More information and booking request: Brian Tanti's Workshop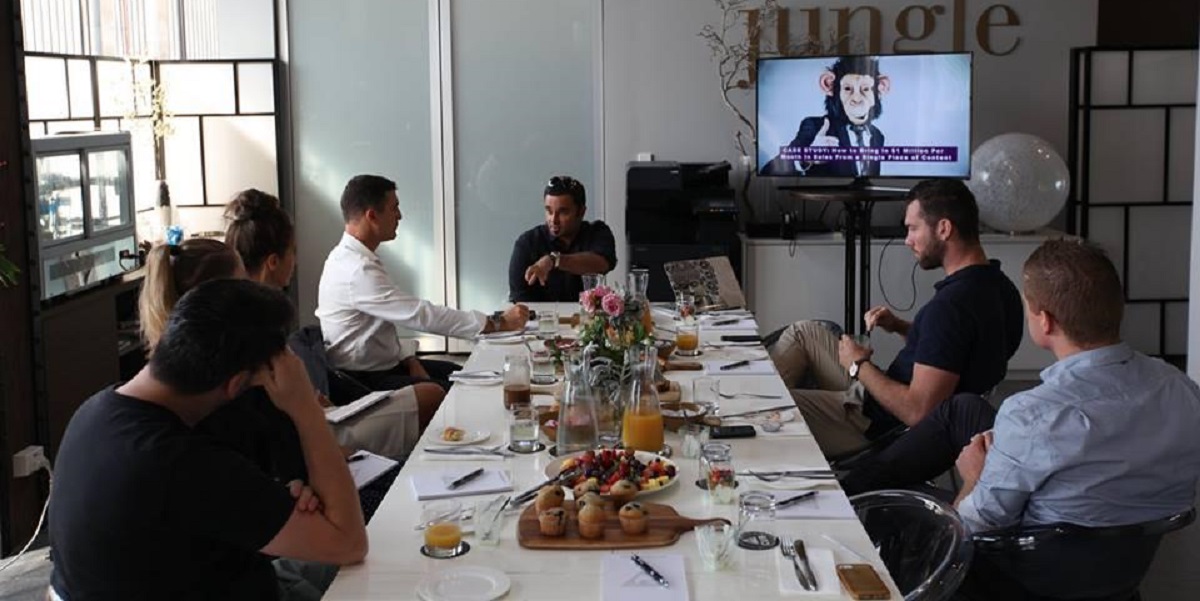 The CUB Clubhouse in Sydney is a private club that offers a luxurious escape where you can work, relax or do a little of both. They offer three function spaces for corporate events, including presentations, private events, product launches, seminars, team meetings and workshops. There's also a private bar and outdoor space. When planning your function, take advantage of their food and beverage services, which include connected kitchen facilities for either in-house or external catering, as well as screen, projector and AV equipment.
More information and booking request: CUB Clubhouse Sydney
Neighbourhood Bar Corporate Party at Since I left you
Since I Left You is a petite neighbourhood bar beloved by locals, outfitted with an easy-going, industrial vibe, plus greenery, fairy lights, and murals from street artists. Attention to detail is their cornerstone, and they'll work with you to tailor your corporate event with details like custom menus and signature drinks. Since the venue is small, it's best for boutique events for close-knit companies or teams. You can choose a specific theme or style, if you wish, and staff will help you decorate the space. They'll even wear attire to match the event!
More information and booking request: Since I left you
Rye Whiskey Flights at Kittyhawk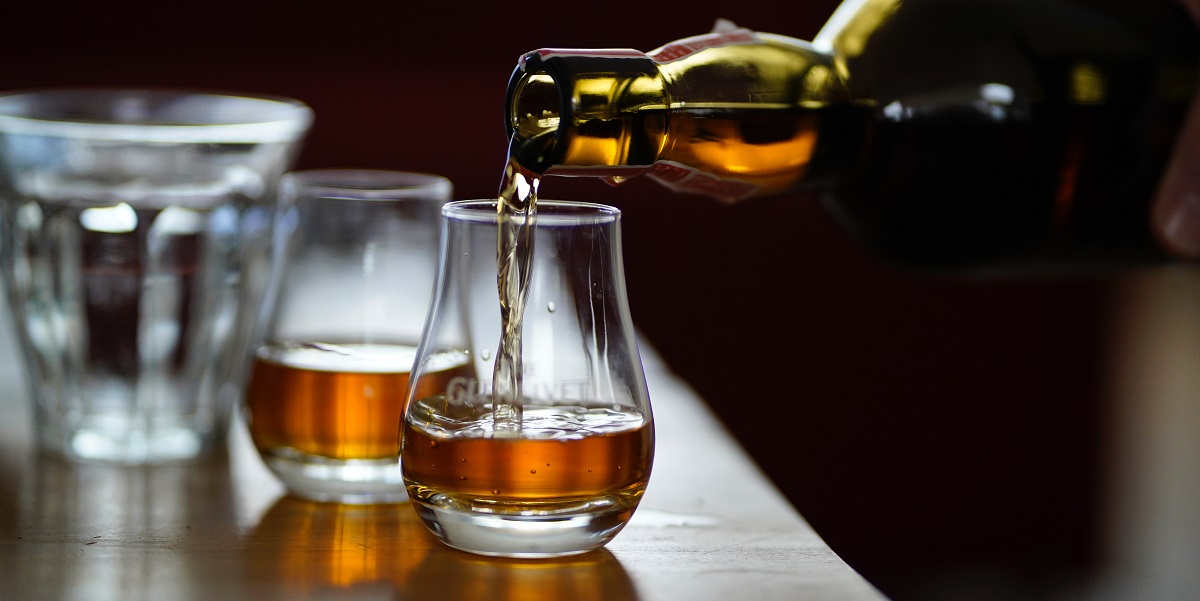 Kittyhawk is a unique, themed cocktail bar and French restaurant that recalls Paris circa the mid-1940s. Each whiskey tasting package involves a few varieties of rye with just the right amount of education so you come away sounding like a spirit wizard. The flights are accompanied by cheese and charcuterie. Step back in time and order an Old Fashioned to match. It's a great way to get more familiar with the people you work with and maybe find a shared interest.
More information and booking request: Kittyhawk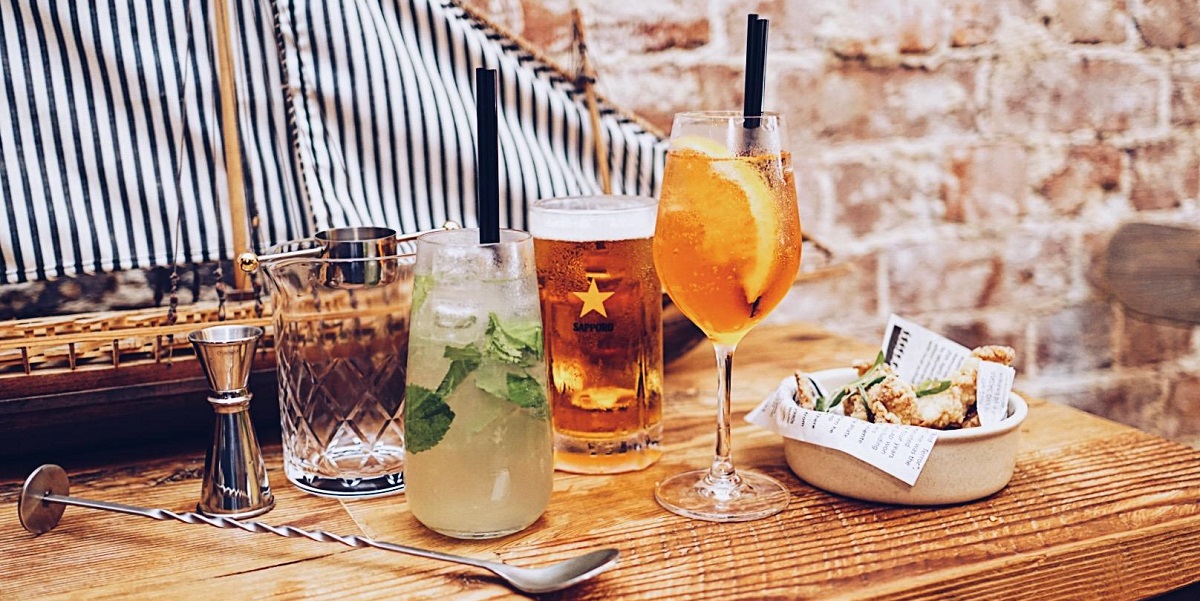 What we love most about The Captain's Balcony is that there are so many function spaces to choose from for your next corporate catch-up. You can book the entire restaurant for large groups; choose from the brick Chimney Room, the main bar or the Balcony Room for medium-size groups; or reserve the Captain's Window Table or Captain's Courtyard for small gatherings. For a catch-up or networking event with just a few co-workers or industry professionals, consider the Window Table – it's small, comfortable and the perfect place to chat.
More information and booking request: The Captain's Balcony
Breakfast event with a view at Icebergs Club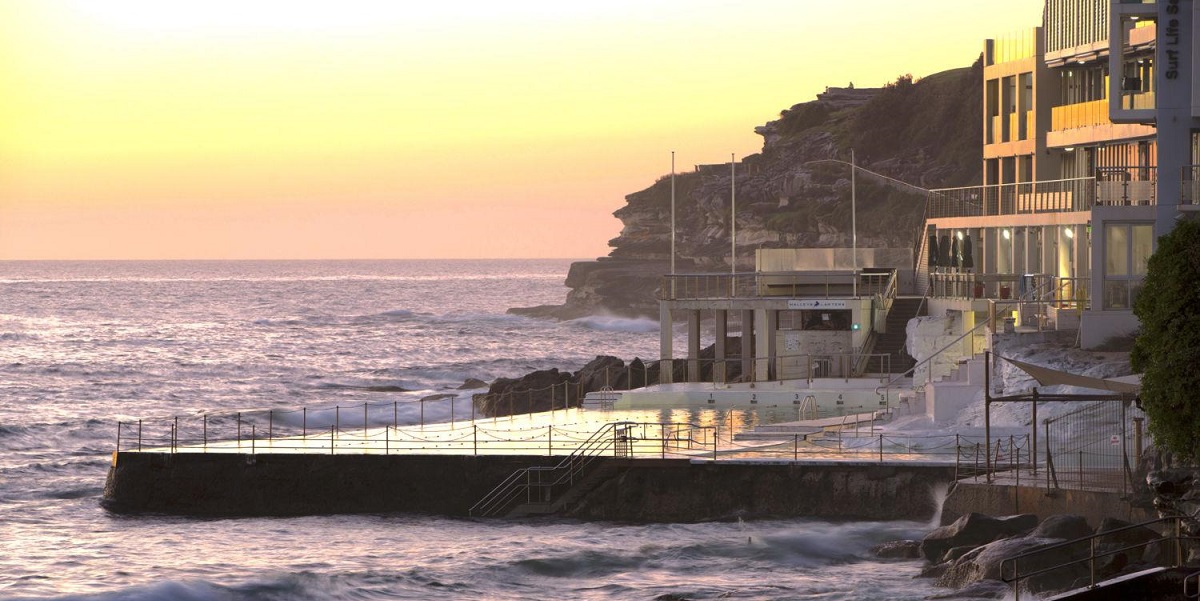 Get out of the office and enjoy breakfast-with-a-view at Bondi Icebergs Club for your next conference. Between their dedicated corporate function venue, fully-staffed private bar and three exclusive balconies, you and your guests will be in their own little bubble – one with panoramic views of the club's pool, not to mention Bondi Beach. The extendable space lets the area shrink or expand to fit your needs so that you don't feel too small or large for the venue. Furniture is already in place, but you can add personal touches if you like, too. Flexible packages and schedules work around your conference, and your guests can even go for a stroll on the beach or cool off in the pool if they want. (The pool and pool deck can also be booked.)
More information and booking request: Icebergs Club
Cocktail Making Class at Kittyhawk
Get your creative juices flowing with a cocktail making class at Kittyhawk – mixology courses are ideal for young, forward-thinking entrepreneurs and companies. This is great for team building, but it's also great if you just want to have a fun night out where you can get to know your co-workers or other professionals. You'll be in a welcoming, laid back atmosphere at an experience that'll keep everyone engaged. You can even turn it into a competition to see who makes the tastiest cocktail.
More information and booking request: Kittyhawk
Exclusive Beach Party at The Island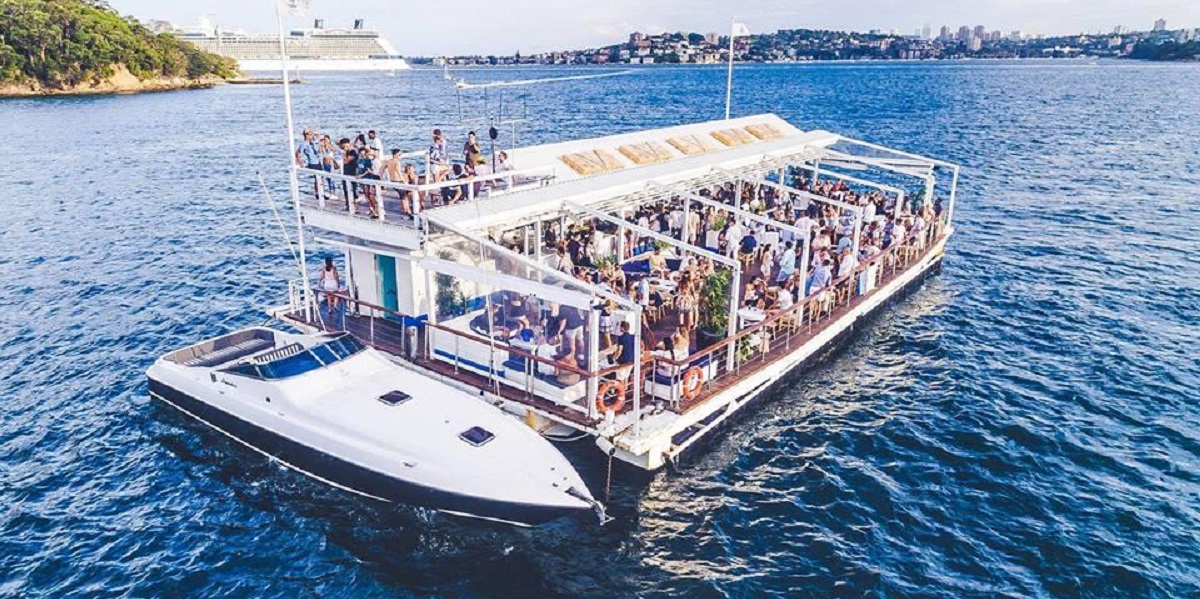 Corporate event ideas in Sydney, while work-themed, can still be decidedly different from the normal office setting you're used to. The Island's event space is like no other: a floating venue with signature European beach club culture and 5-star service. The white, modern décor is sleek enough to match any company's aesthetics, and there's a fully-licensed and serviced cocktail bar for after-hours events. Plan a small, internal work gathering or a large media launch anywhere in the Sydney Harbour.
More information and booking request: The Island
All Hands Brewing House loves contemporary brewing and they want to help you plan your corporate function in a space that feels polished while still being comfortable and welcoming. The Galley is the perfect setting for your cocktail party. It has standing room for 120 people, plus four booths, high top tables and stools, and the Brewery Bar. Limited seating and extra standing room encourage mixing and mingling here, all with great views of the brewery. Plan a menu of canapes to compliment their craft beer and delicious cocktails.
More information and booking request: All Hands Brewing House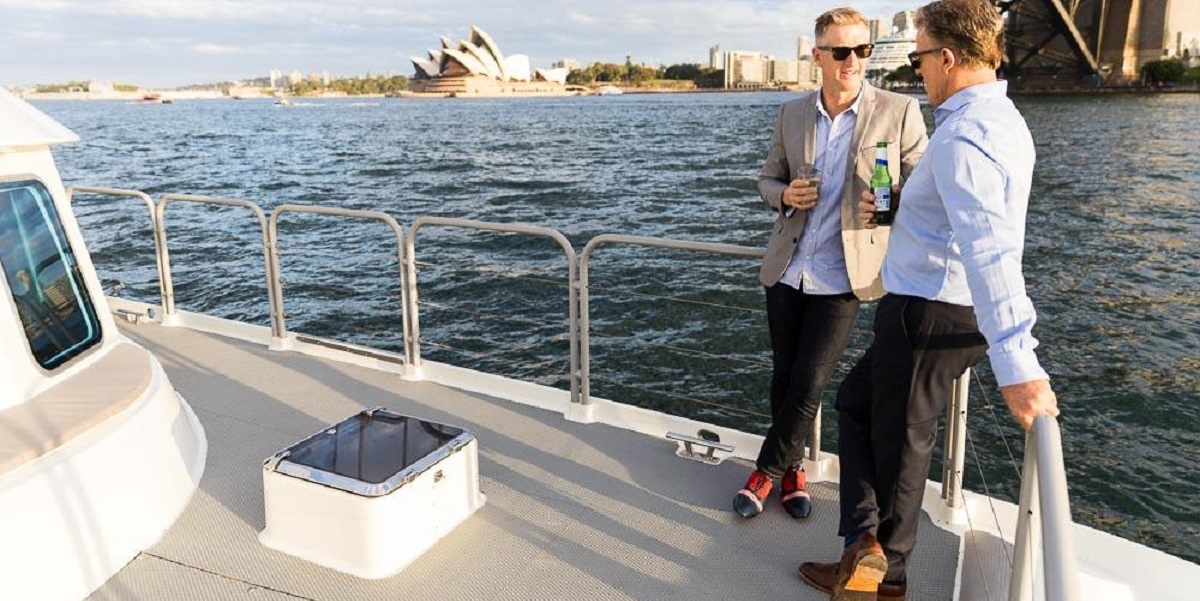 Coast Harbour Cruises hosts corporate events, conferences and parties on their catamaran and boasts views of Sydney Harbour during the day or night. In-house catering is available and external catering is also allowed. You can even have the team at Coast Harbour Cruises decorate indoors and outdoors to suit your budget and style. They offer a phenomenal mix of top-notch service and a relaxed vibe, plus 360-degree views from all decks. What we love most is that even though you'll be on a boat together, there are a few separate entertaining areas: the main deck salon, main deck aft and the upper deck. You can break off for an intimate chat or wander around to join in another group's conversation. Plus, each area is covered, so you can get together even if the weather is less than perfect.
More information and booking request: Coast Harbour Cruises
If your company has just held an important meeting, you may want to plan a corporate dinner to cap off the day. Guests can talk about business, the meeting and highlights from the day in a sort of "open forum" setting. The New Hampton is a great spot for this type of event – they'll create a menu just for your corporate dinner, offering both healthy options and comforting pub classics. They can handle event entertainment, AV equipment and styling, too.
More information and booking request: New Hampton Hotel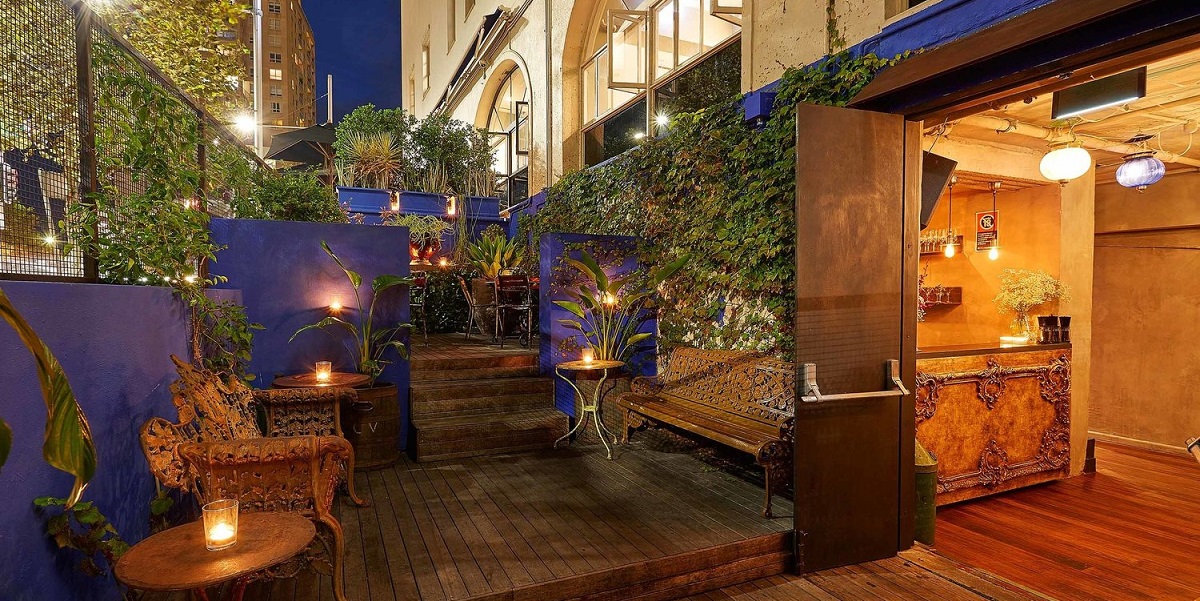 The Garden BBQ and Spritzes corporate function venue at Tatler is so beautifully feminine that we think it's the best locale for a women-only corporate gathering. Women bosses, women-led businesses, female entrepreneurs…the girl power is positively overwhelming. There's an awning, too, so you don't have to end the get-together early even if it starts to rain. Tatler can help you create a branded night, set up a content production or arrange a talk. Their "little black book" is filled with the best artists and performers in the area, and they also have projectors and a complete AV setup.
More information and booking request: Tatler Sydney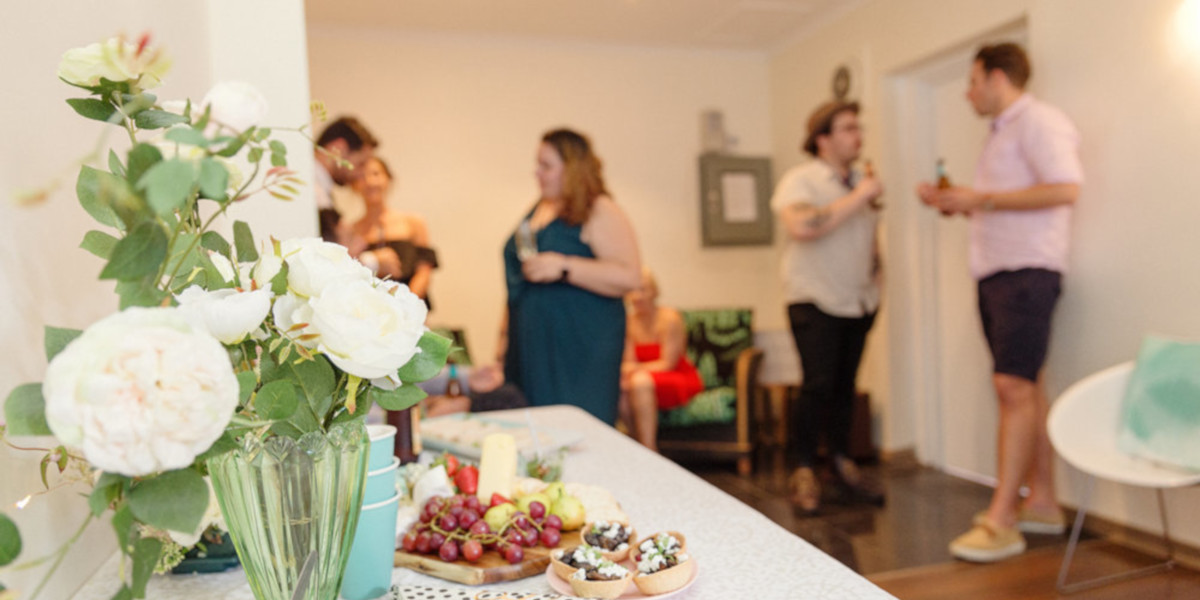 Classes with Glasses from Bustle Studios is just what the doctor ordered for corporate teams that need to let loose, bond or unwind. Paint with watercolour, create a flower crown, indulge in a wine tasting or learn about screen printing. The most interesting class, though, is Laughter Wellness. The idea here is that laughter can combat bad emotions and make you feel better – it's cathartic and replenishing. This class incorporates guided breathing, affirmation and, yes, laughing exercises to get rid of stress and make you feel better overall. Offbeat? Definitely. But for the company that maybe just came out of a rough time, the Laughter Wellness class could be restorative for all. Opt to BYO drinks or speak with an event coordinator to arrange a snack platter and beverage package.
More information and booking request: Bustle Studios
---
---
---
You might also like