You step into your office lobby, and you're instantly enveloped by the warm glow of twinkling lights, the rich aroma of pine and cinnamon wafts through the air, and your eyes are drawn to the meticulously decorated Christmas tree standing majestically in the corner.
Although it's still a few months away, planning a memorable Christmas party takes time. It's not just about bringing the holiday spirit to life; it's about creating a festive ambiance that sparks joy, promotes team bonding, and leaves everyone eagerly awaiting the next year's celebration.
But where do you start with so many themes and decor options available?
Whether you're new to the party planning committee or a seasoned pro, we've got you covered. Dive into our guide, where we unwrap the top Christmas decorating trends for 2023. So sit back and explore the sparkling world of Christmas party decoration ideas for your next corporate bash!
🎄 Christmas Decor Trend Forecast for 2023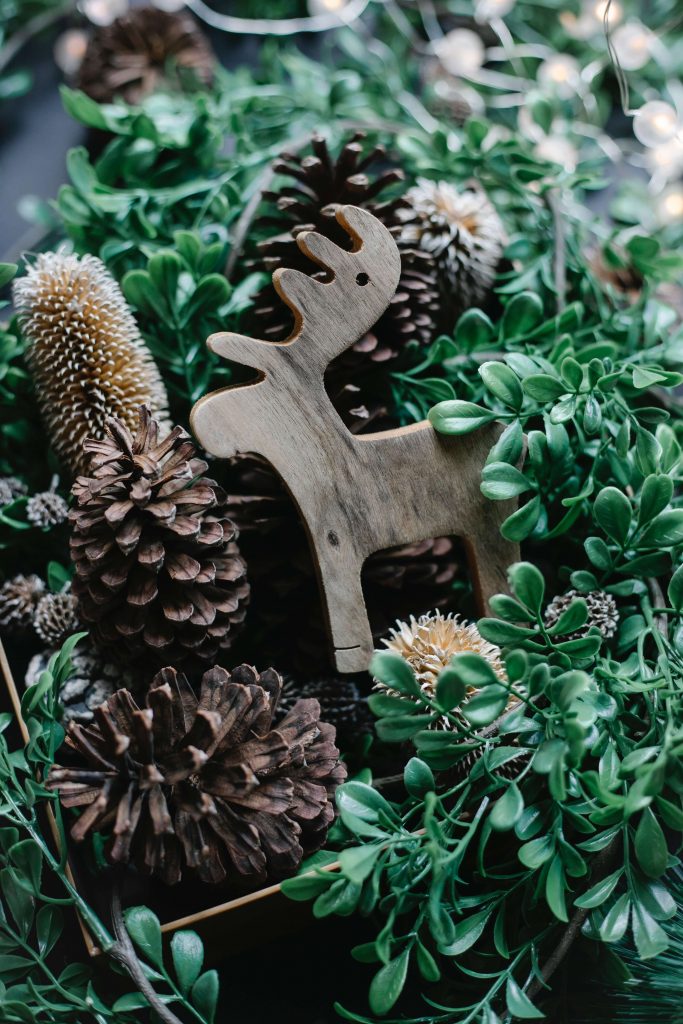 As we usher in Christmas 2023, let's discuss a few trends that are likely to predominate this season. Of course, these are simply intended as inspiration, so feel free to add your own personal spin.
Natural elements. Sustainability remains one of the biggest trends, and it goes hand in hand with our appreciation of nature. Incorporate earthly tones into your decor, and add natural picks such as pine cones, mushrooms, dried grasses and flowers, fruits (berries, dried orange slices, and apples), and fragrant foliage – anything goes!
Non-standard colours. Go beyond the traditional red and green this year. For a gentle feel, choose a pastel palette of peachy pinks and soft mints. Go with metallic silver or gold paired with black if you want something chic and luxurious. Or deck the halls with bright colours of the rainbow to create a vibrant, joyous, and youthful atmosphere.
Vintage. Embrace nostalgic charm with vintage Christmas decor. Think mercury glass ornaments, tinsel garlands, retro Christmas lights, and antique Christmas figures for a cosy, old-fashioned holiday vibe.
DIY Christmas. Get creative and personal with DIY decorations. Experiment with paper crafts like origami stars, homemade salt dough ornaments, or repurposed office supplies turned decor pieces. The goal is to craft a unique, handcrafted festive atmosphere.
Keep it simple. Celebrate the beauty of simplicity with minimalist decor. Choose a neutral colour palette with minimal accents and geometric ornaments. Opt for Scandi-style trees, glass votives, wire wreaths, and single-branch arrangements for a sophisticated, uncluttered festive setting.
🎄 Transforming Traditions: Unconventional Christmas Decoration Ideas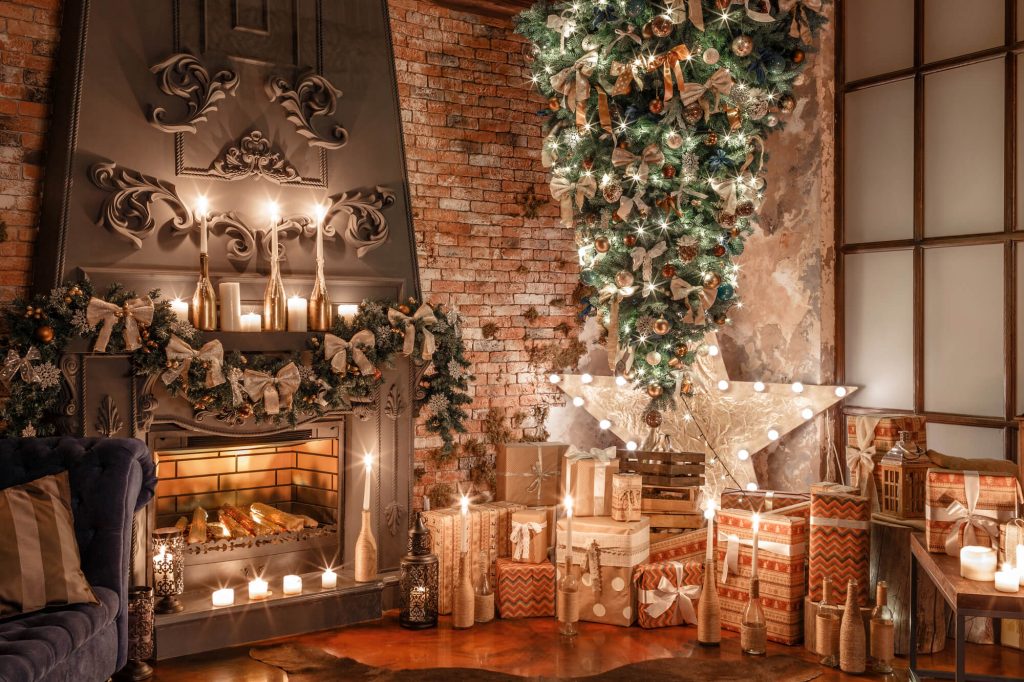 Looking for out-of-the box ideas for decorations? We've got you. Shake up the holiday norm with our list of unconventional Christmas decor ideas and ensure your office party stands out from the crowd.
1. Succulent Christmas Tree
Replace the traditional Christmas tree with a creative alternative made of succulents. This can add a unique twist to your office decor, and they're also easy to care for. In fact, why not go for a tropical Christmas theme?
2. Charity Tree
'Tis the time of giving, so decorate a tree with tags that have different charitable organisations written on them. Let your employees pick a tag and make a donation as their Christmas gift to the community.
3. Upside-Down Christmas Tree
An upside-down Christmas tree could become a fun and unexpected talking point! This unusual tradition has its roots in the Middle Ages and is becoming trendy again, so surprise everyone with this unconventional twist on the main Christmas attraction.
4. Christmas Piñatas
Add a bit of fun with Christmas-themed piñatas. They can be filled with small gifts, candies, or even motivational quotes for the upcoming year. Breaking the piñatas as part of the celebration will be a great laugh-inducing and de-stressing activity.
5. Office Equipment Snowman
Stack printer paper or even empty water cooler bottles to create an office-style snowman. Add a scarf, a hat, and some buttons for the eyes and you've got a festive friend!
6. Cultural Christmas Corner
Dedicate a corner of the office to showcase how Christmas is celebrated in different cultures. Employees can contribute items or decor that represent their heritage.
7. Giant Ornament Wall
Cover a wall with oversized paper or inflatable Christmas ornaments for a festive and fun backdrop. Don't forget to snap photos of your team in front of the ornament wall and post them all over your company social media!
🎄 Artistic Flair: DIY Christmas Decor Ideas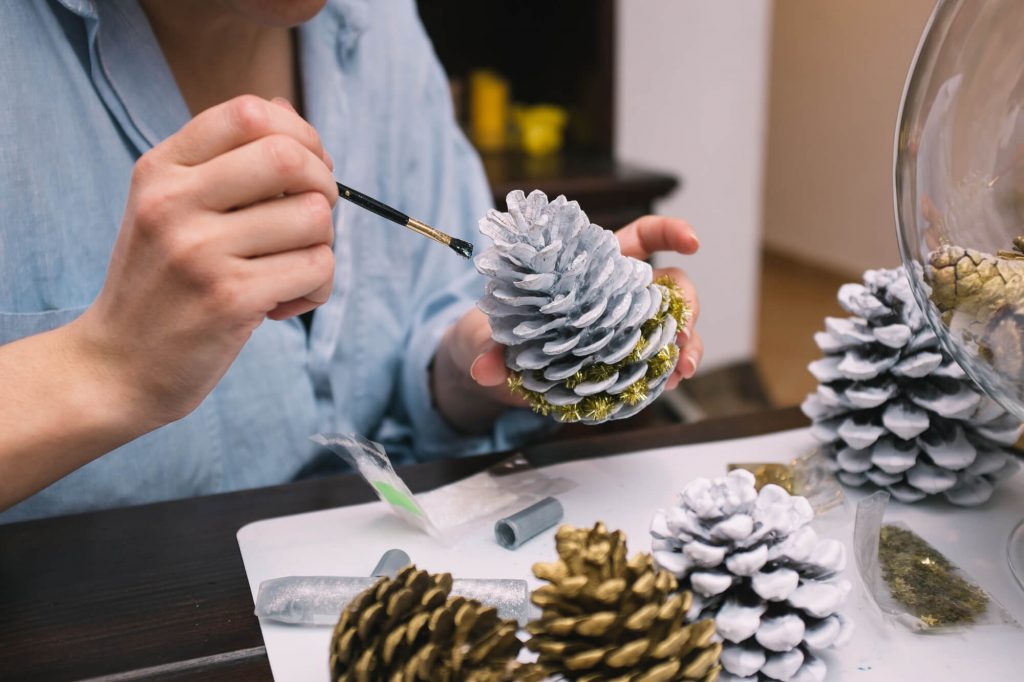 Can Christmas decorations be creative, sustainable, and provide a team bonding opportunity? Check out our DIY ideas to find out. (Spoiler: the answer is yes!)
8. Origami Ornaments
Have employees make their own origami decorations for the tree. Not only is this a unique decor idea, but it can also double as a team-building activity! No special talents needed – you'll find tons of easy-to-follow tutorials on YouTube.
9. Interactive Wall Art
Put up a large mural or canvas and invite employees to contribute by painting or drawing their own festive elements. This could become an annual tradition, and the artwork can be displayed year-round.
10. Tech Ornaments
Use old CDs, keyboards, and other tech elements to create unique Christmas ornaments. This would be particularly fitting for a tech company (and gives you the perfect opportunity to declutter your office space).
11. 3D Printed Ornaments
If your office has access to a 3D printer, use it to create customised, unique ornaments. You could even run a competition for the most creative design.
12. Pom-Pom Wreaths
Create a fun and colourful statement with a wreath made from fluffy yarn pom-poms. This is a simple, hands-on project that can be customised with any colour scheme.
13. Eco Christmas Garlands
Reuse old paper, including newspapers, magazines, or even office documents, to create beautiful, eco-friendly garlands. Simply cut your material into strips and loop them together to create a paper chain.
14. Recycled Bottle Christmas Tree
Collect empty water bottles and spray paint them in various shades of green. Stack them in a pyramid shape to create a quirky, recycled Christmas tree.
15. Mason Jar Snow Globes
Use small mason jars to create personalised snow globes. Just add a small Christmas figurine, some water, and a dash of glitter to each jar.
16. Light Bulb Ornaments
Instead of throwing away burnt-out light bulbs, paint them in festive colours or patterns to create unique baubles for your office Christmas tree.
17. Cork Reindeers
If your office gets through a lot of corked bottles, save the corks and turn them into cute reindeer ornaments. Just add a few twigs for the antlers, and red pom-poms for the nose!
18. Origami Star Garland
Fold paper or recycled materials into 3D stars and string them together to make a beautiful garland. You could even write festive messages on each star.
19. Gift Wrapped Doors
Decorate each office door to look like a giant wrapped Christmas present.
🎄 Light Up the Room: Innovative Lighting Techniques
Christmas is all about the lights and their power to transform a space, create ambience, and highlight the festive spirit of Christmas. So, let's illuminate your office party and cast a magical glow on your holiday celebrations.
20. Projection Mapping
Use projectors to display festive animations or images on blank walls or even on the Christmas tree. This could include falling snow, twinkling stars, or flickering candle flames.
21. LED Light Show
Use programmable LED lights to create a dynamic light show in sync with your holiday music playlist.
22. Neon Signs
Consider custom-made neon signs with festive sayings such as 'Jingle All the Way' or 'Deck the Halls'. They add a modern, whimsical touch to your office decor.
23. Fairy Light Canopy
Hang fairy lights from the ceiling to create a starry-night effect. This can work particularly well over dining or lounge areas.
24. Lanterns and Luminaries
Line the entrance or walkways with lanterns or luminaries for a warm, welcoming glow. Use LED candles for safety.
25. Illuminated Centrepieces
Fill glass vases or jars with LED fairy lights for an easy yet stunning centrepiece on tables or desks.
26. Interactive Light Display
Install an interactive light display that responds to movement or sound. This could be a fun and engaging addition to your office party.
27. Light-Up Message Board
Use a light-up message board to share a festive greeting, the evening's agenda, or even fun Christmas trivia facts.
❄️ You may also like our article on corporate Christmas party entertainment ideas.
🎄 Interactive Elements: Creating a Dynamic Christmas Environment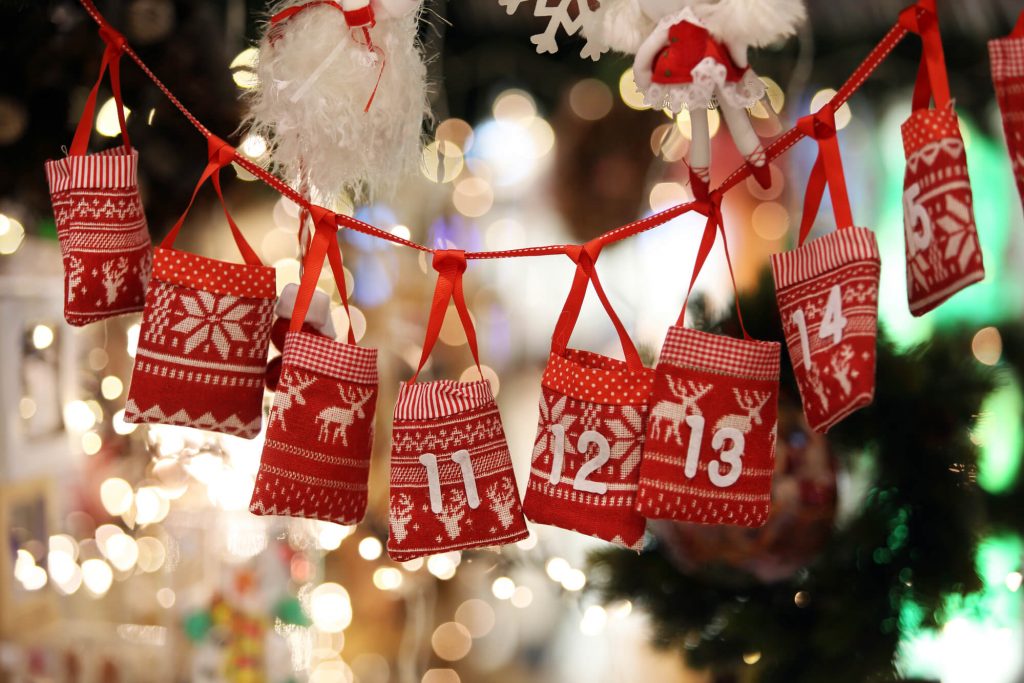 Decorations are not just there to please the eyes – they can also be a source of entertainment! Here are some interactive decor ideas you can incorporate into this year's party:
28. Christmas Selfie Booth
Set up a selfie booth with a festive backdrop and fun props. This not only serves as an interactive decor element but also provides fun memories of the event.
29. Aroma Corner
Set up a section of the office with diffusers emitting Christmas scents like pine, cinnamon, and orange. You could even have a 'create your own scent' station with different essential oils.
30. Digital Graffiti Wall
Rent a digital graffiti wall where guests can use infrared spray cans to create their own festive digital art. It's a fun, engaging way to get everyone involved and you can save the images for future use.
31. Christmas Tree Voting
Have each department decorate a small Christmas tree and set up a voting system for employees to vote for their favourite one.
32. Augmented Reality Christmas
Use an AR app to create interactive Christmas elements around the office. For example, scanning a certain image with a smartphone could make a virtual Santa appear.
33. Interactive Advent Calendars
Transform your office doors into large advent calendars with little gifts or messages for each day. You can also hang a stocking for each staff member with their name on it as a thoughtful touch.
❄️ Don't forget to plan some office Christmas party games!
🎄 Wrapping Up: End on a High Note
As we wrap up our sleigh ride through the landscape of Christmas decor ideas for 2023, it's clear that creativity and individuality are at the heart of this year's trends. From embracing sustainable, natural elements to turning tradition on its head with futuristic and DIY themes, there's a world of opportunity to create a festive celebration that's truly one-of-a-kind.
And remember, the true magic of Christmas isn't just about the decor. It's about bringing people together, fostering a sense of community, and spreading holiday cheer.
So go ahead! Break out of the Christmas box, explore the less-trodden paths of holiday decorating, and let your office shine with uniqueness and character. After all, your Christmas party is a reflection of the camaraderie and spirit that makes your team special.
Here's to a 2023 Christmas celebration that's as unique and memorable as the year itself. May your holidays be filled with joy, laughter, and a dash of creativity. Merry Christmas!
FAQ
What can I use for Christmas party decorations?
There's a myriad of options! From traditional items like ornaments, tinsel, and wreaths to unconventional ones such as 3D-printed decor, neon signs, and sustainable materials. You can buy cheap Christmas decorations online or use your imagination and take the DIY route with anything you have on hand! Remember to match your decorations with your party theme for a cohesive look.
How do you decorate a classy Christmas party?
Go simple and elegant. Stick to a unified colour palette, preferably with muted or metallic shades. Incorporate crystal, white linens, subtle fairy lights, and natural elements like pinecones or holly for a refined touch.
How do you throw the best Christmas party?
The best Christmas parties balance ambiance, entertainment, and camaraderie. Make sure your decor sets the mood, offer interactive elements to engage guests, and create spaces for conversation and connection.
How to decorate a bar for a Christmas party?
Adorn the bar with fairy lights, seasonal fruits for cocktail garnishes, and themed drink stirrers. Consider special holiday-themed drinks, illuminated ice cubes, and perhaps a decorative, festive backdrop or banner behind the bar.
How can I make my Christmas party extra special?
Personal touches make all the difference. Create a custom playlist, offer DIY decor stations, or have a unique photo booth setup. Engage guests with interactive games or activities, ensuring everyone feels included and has a memorable time.