Philadelphia, the City of Brotherly Love, is famous for its historical significance, but it also offers a myriad of activities, making it an ideal destination for team building.

Whether you decide to take your team gliding across the ice at Penn's Landing, explore the city's brewery scene or walk the trails in Fairmount Park, there are many unique team building activities in Philadelphia to suit every team's preferences.

Planning a team-building event in Philadelphia might appear challenging, but rest assured, we are here to provide you with team building ideas that will have your colleagues feeling enthusiastic in no time.
🎲Team Building Activities for The Competitive Ones
Team building activities with a hint of competition are perfect for those with a competitive spirit and a desire for some extra fun. Playing together fosters teamwork, sparks creativity, and strengthens bonds. Let's explore fun ways to help your team bond.
1. Escape the Room 
👍 Recommended for: Brainstorming, collaboration and epic fun

Escape rooms are popular with teams for a good reason. They bring colleagues closer through engaging puzzle-solving experiences. Working together to solve clues and plan escapes is not only exciting but also requires teamwork.

This makes escape rooms perfect for fostering teamwork between different departments and finding common ground. After all, getting out of these challenging rooms requires the best teamwork and cooperation!

Team building companies like Escape The Room and Olde City Escape Games provide several fun options for you to choose from.
2. Play Detectives with a Murder Mystery
👍 Recommended for: Mystery lovers and problem-solvers

Murder mysteries are a blend of brainstorming, intrigue, and sheer fun. The best part? You can easily DIY one with a bit of script planning. Elevate the experience by choosing a venue that adds character to your team-building event.

Encourage your colleagues to dress up as characters of your story and step into the roles, channeling their inner Sherlock Holmes or Auguste Dupin for some old-school vibes.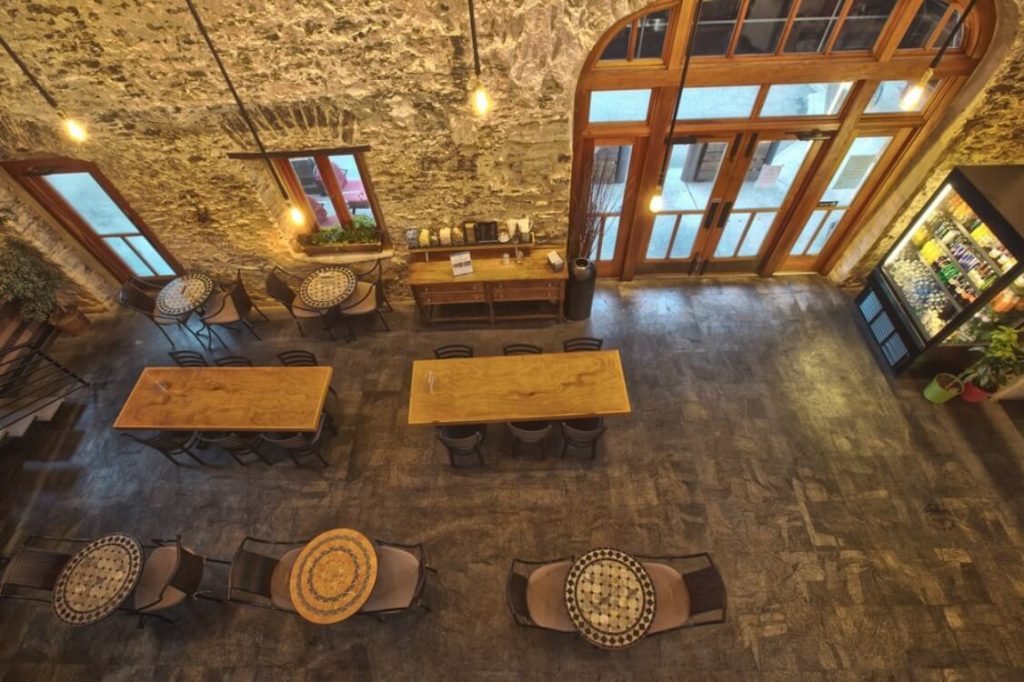 3. City Scavenger Hunt
👍 Recommended for: Teams that need a fun workout and some fresh air

A scavenger hunt in the city is a delightful way to embrace the outdoors, especially during the vibrant spring and summer seasons when teams can relish the fresh air and escape their desk-bound routines.

Look no further than Dilworth Park, Franklin Square, Logan Square, or Rittenhouse Square as your scavenger hunt playground, each brimming with natural beauty and intrigue.

To get started, ensure everyone is on board, set aside planning time, select a theme, survey the area, compile a list of clues, hunt for items, and don't forget to offer an enticing prize!
4. Gingerbread Wars (A holiday favorite!)
👍 Recommended for: The holiday season and beyond

Gingerbread wars are the hottest trend during the holiday season, and it's no wonder! The sweet scent of nostalgia, friendly banters among colleagues and a dash of playful competition make this team building activity a success every time!

It's like a trip down memory lane, and for those who've never decorated gingerbread houses, it's a delicious adventure waiting to happen.
For in-person gatherings, you can easily order gingerbread house kits and have them delivered to your office or chosen venue. If you're going the virtual route, seek out suppliers who can ship the gingerbread kits to participants ahead of time.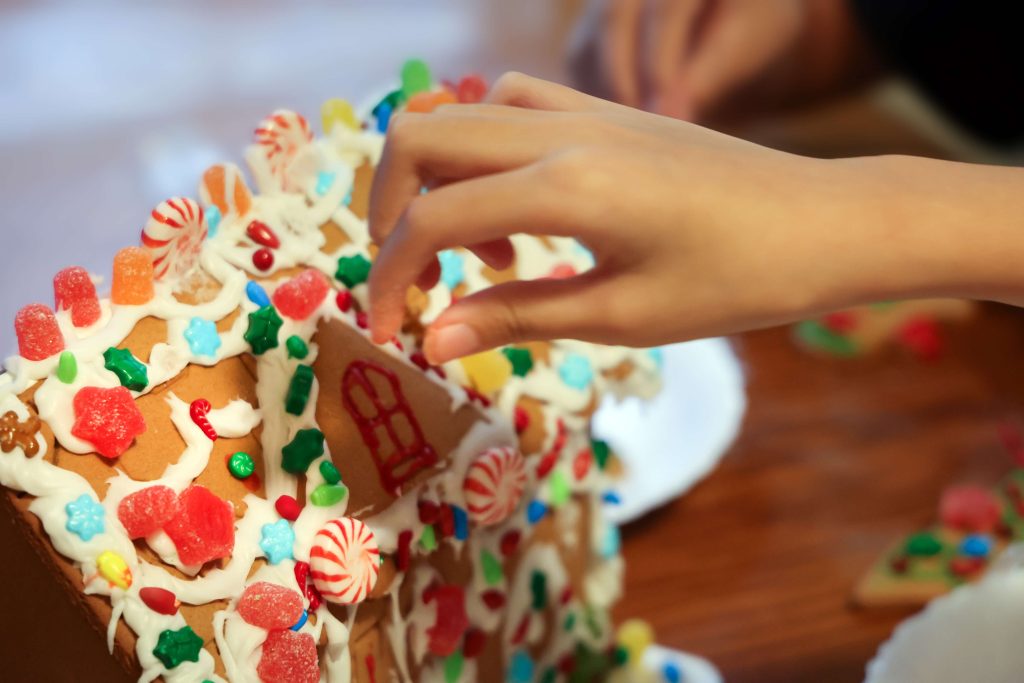 5. Trivia Game
👍 Recommended for: Testing your team's knowledge and collaborative skills

Trivia games are a convenient choice for team building, whether you choose to organize them yourself or hire a team-building company for a hassle-free Quizzo.

With numerous trivia options available, you can even personalize questions to focus on your team's unique knowledge and interests, promoting both learning from and about each other.

Trivia games are excellent for acquiring new information, discovering interesting facts, and putting your team's knowledge to the test! Game on!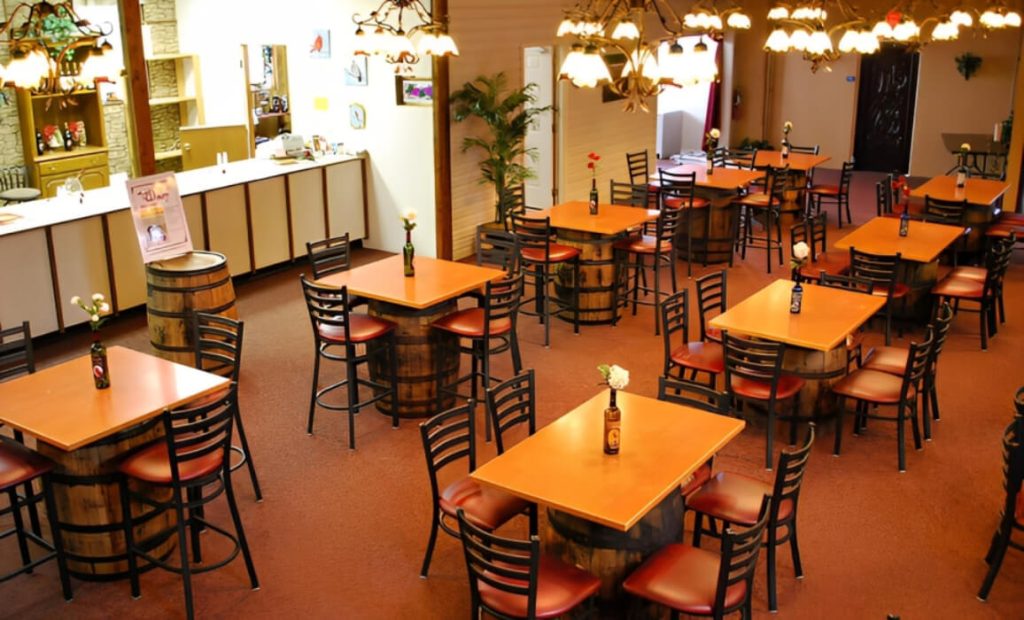 6. Bowling Night
👍 Recommended for: Friday nights with or followed by happy hour

Bowling is a dynamic, Friday-fun choice for team building, setting the stage for a fantastic weekend kickoff.

It strikes the perfect balance of competition without going overboard. Venues like North Bowl Lounge n Lanes, Lucky Strike Philadelphia, South Bowl, and Brooklyn Bowl Philadelphia offer great settings for your team's bowling showdown.

Pair it with a happy hour or Pizza Friday to entice participation and don't forget those early invites. Who knows, it might just become an office tradition!
🎨 Creative Team Building Activities
Take your team's creativity to new heights with ideas and activities that will help them unleash their inner artists!
7. Glass Blowing
👍 Recommended for: Building trust and self-confidence

Glass blowing in Philadelphia is a one-of-a-kind team-building adventure where your employees can unleash their inner artists and craft their very own masterpieces.

Handling delicate glass ornaments requires patience, igniting a spark of creativity within your team.

As they master this art form, they'll not only create stunning pieces but also learn to trust themselves and boost their self-confidence. Turning scorching molten glass into beautiful artworks is like building trust—one hot masterpiece at a time!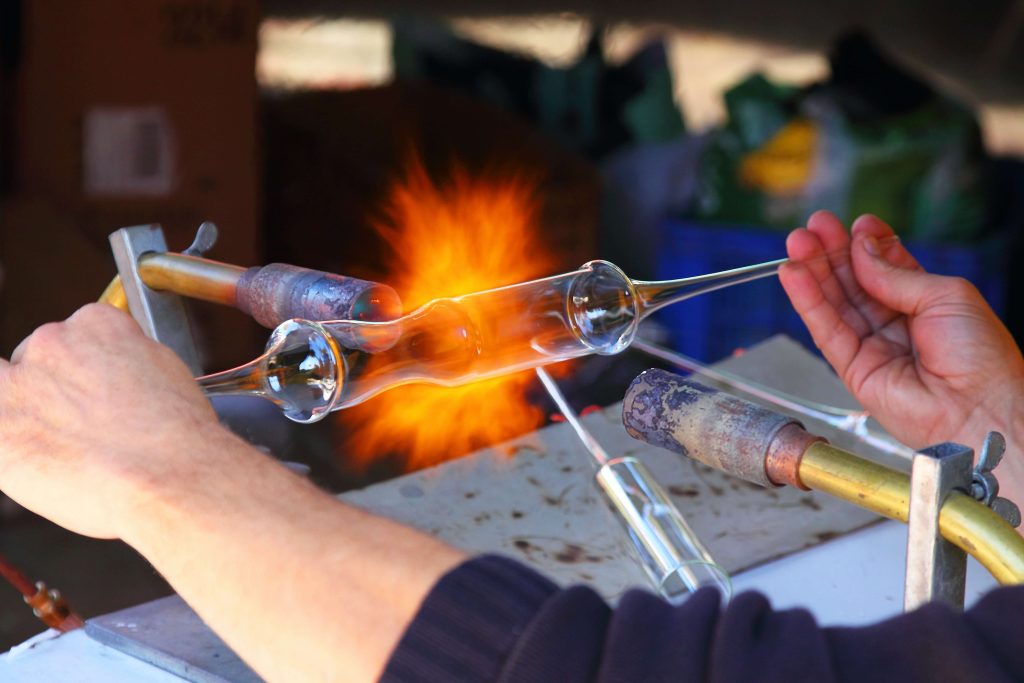 8. Host a Themed-Cooking Class
👍 Recommended for: The Foodies and anyone who enjoys a delicious meal

Get your aprons on, it's time to show off your cooking skills!

Showcase your team's culinary prowess by hosting a themed cooking class. Explore each other's food traditions and broaden your palate as you whip up some delicious dishes.

Consider hosting multiple classes for a culturally diverse team, allowing everyone to share their culinary secrets and stories while enjoying a hearty meal together.

Check out these top cooking classes in Philly for some quick inspiration!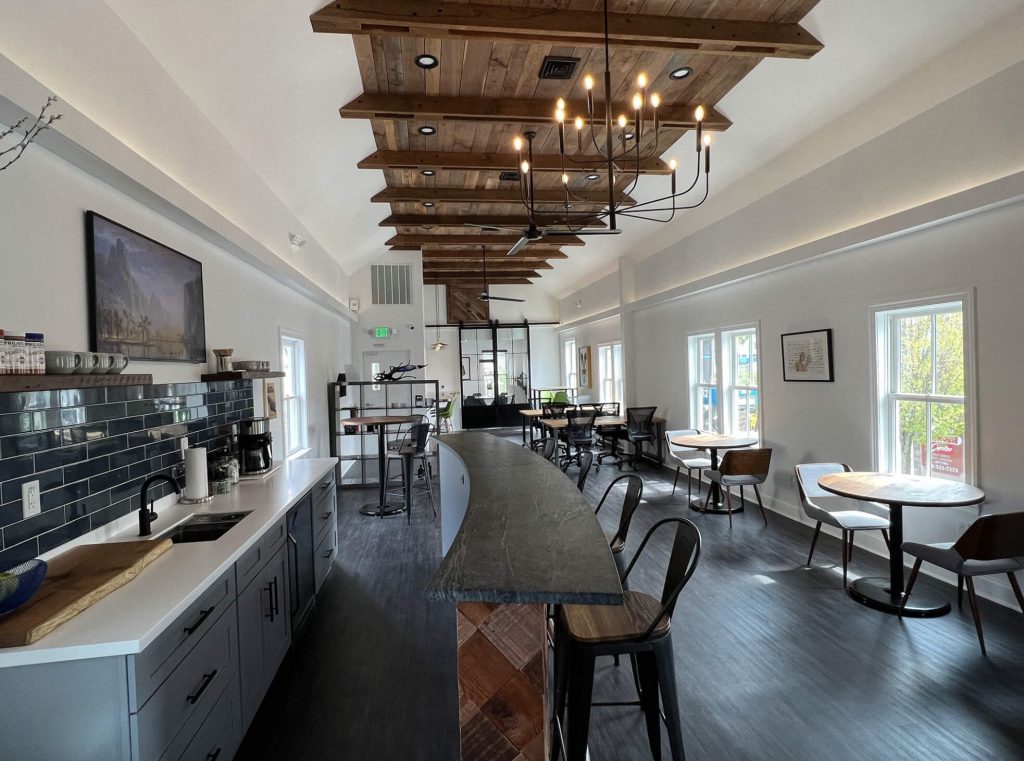 9. Wine and Paint
👍 Recommended for: The wine aficionados and the artists
Why settle for the usual wine and dine when you can jazz up your team building with a wine and paint experience? It's a fun way to mingle while sipping some Pinot Noir or Chardonnay.
Wine has multiple benefits while painting improves your memory, concentration and helps relieve stress. Mixing these two together means hosting a team building party that's not only creative but helps you unwind and bond in the most convivial and joyful atmosphere.
If you're a hybrid or virtual team, consider shipping the wine and painting kits to your team members and having the event hosted by a professional instructor who will turn your team into a bunch of sommeliers or Picassos!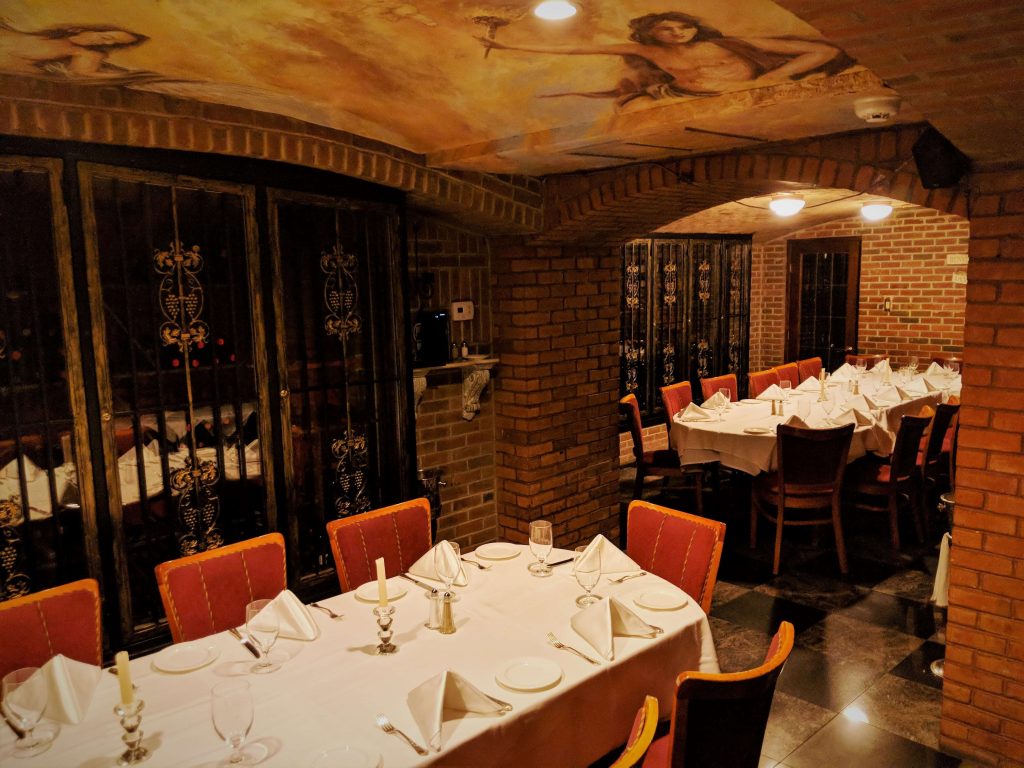 10. Pottery Class
Recommended for: Teams that need to unwind and practice mindfulness

Why not try a pottery class for a change? Consider a pottery class that will improve your team's creativity and a lot more.

Pottery classes are a journey where there is no room for giving up; it demands resilience, trust in your hands and the determination to overcome the fear of failing. Pottery classes are a practice that will teach your team to live in the present, sharpening their focus and memory!
Check out these pottery class and candle making class recommendations by The Philadelphia Magazine!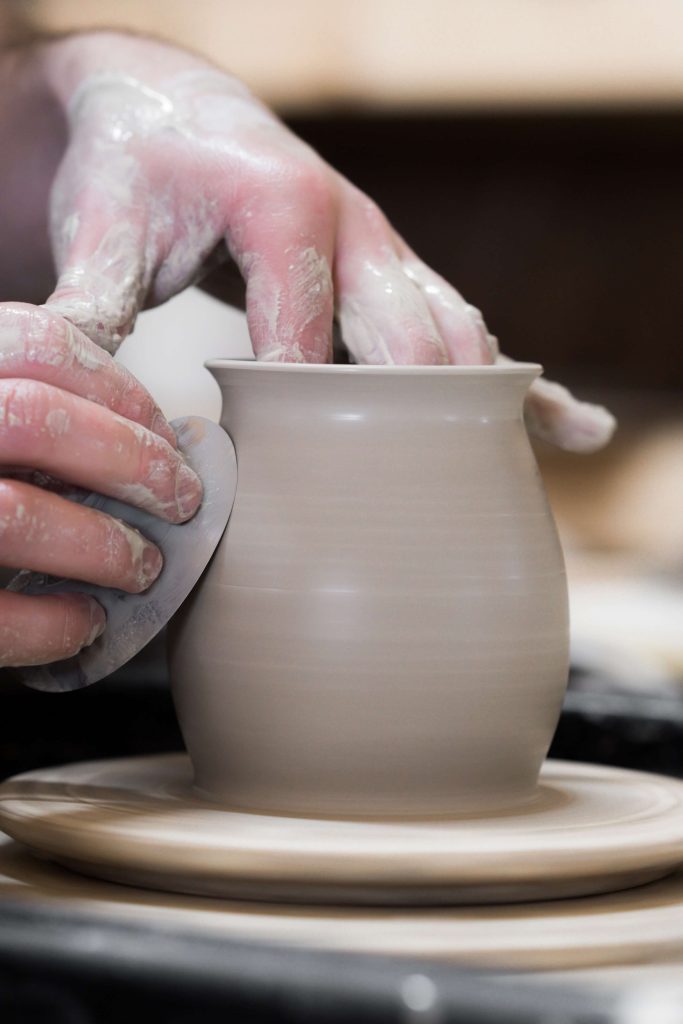 11. Dance Class
👍 Recommended for: Teams that are constantly at their desks and need a fun workout

It's noon in the City of Brotherly Love, and you're ditching the desk to dance! Say goodbye to work and hello to a dance class with your colleagues.

Whether you're grooving to hip-hop, busting K-pop style, or just freestyling, it's the perfect way to bond and let loose in a carefree atmosphere.

Convince your coworkers to join by reassuring them that no dance expertise is needed, and have a dance instructor to guide them and keep those feet moving.

Join the dance party and watch your team transform into dancing queens and kings!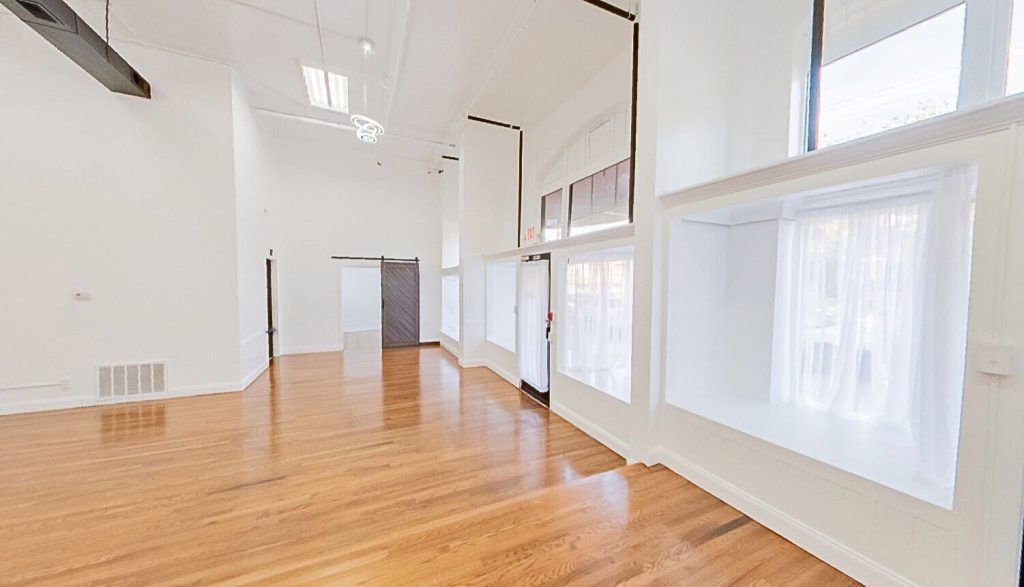 12. Make a Movie (The Office-inspired!)
👍 Recommended for: The super creative ones who want to try something unique and memorable
Transforming your workplace into a movie studio might just be the quirky team-building idea you've been looking for, especially if you're a small team. Remember Michael Scott's Threat Level Midnight ?

Well, you can have a blast with your very own low-budget production. Let the creative minds among you craft a script, or adapt existing movie scripts to tell your unique story.

Making a short film together not only strengthens team bonds but also offers a memorable and unconventional experience.
Share it on social media, or aim for the Oscars if it's that good! Lights, camera, camaraderie!
13. Online Mixology Class
👍 Recommended for: Virtual and hybrid teams that lack connection

If you're part of a virtual or hybrid team like Tagvenue, you know the challenges of team bonding. Many employees have never met face-to-face, but fear not—an online mixology class is here to save the day. You can bond while mastering the art of crafting delicious Pina Coladas or Tequila Sunrises.

These events help your team unwind, so set aside a generous 2-hour slot for such activities. Consider hosting multiple team-building activities for a half-day escape, perhaps on a Friday, so your team can saunter into the weekend with that Friday feeling!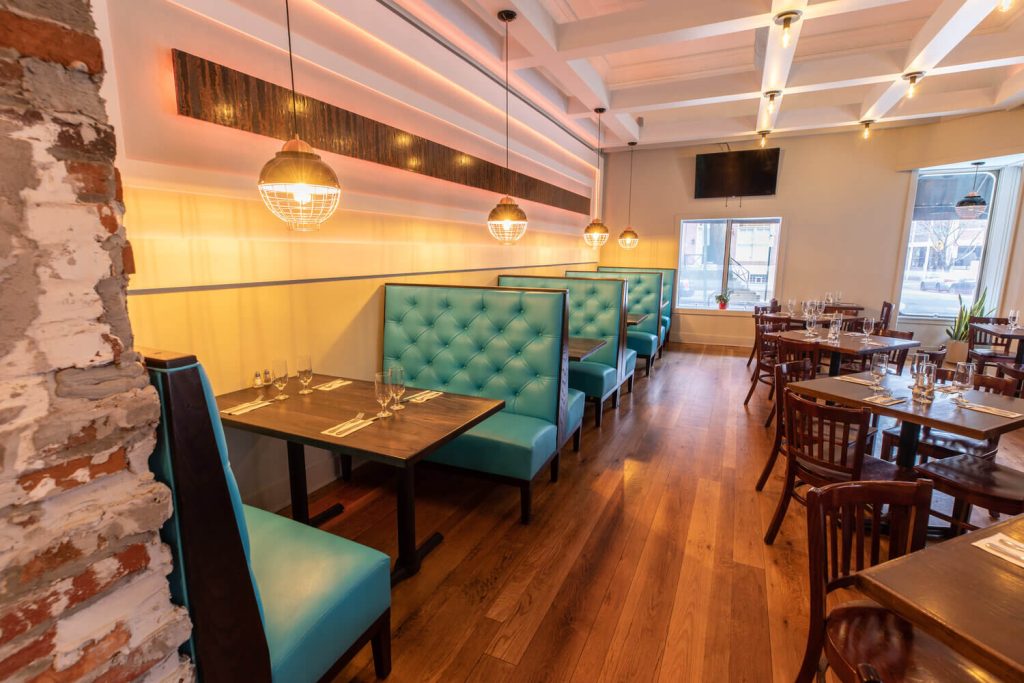 14. Themed-Potluck
👍 Recommended for: The foodies and those who simply want to catch up at any time of the year

A themed potluck is a fantastic, budget-friendly way to bring your team together, and who doesn't enjoy savoring homemade dishes from their colleagues?

Consider setting a new theme every quarter—whether it's a vegetarian feast or dishes reflecting your company's brand colors.

Spice things up further with some board games for added entertainment, or engage in a "guess the ingredients" challenge to keep everyone engaged!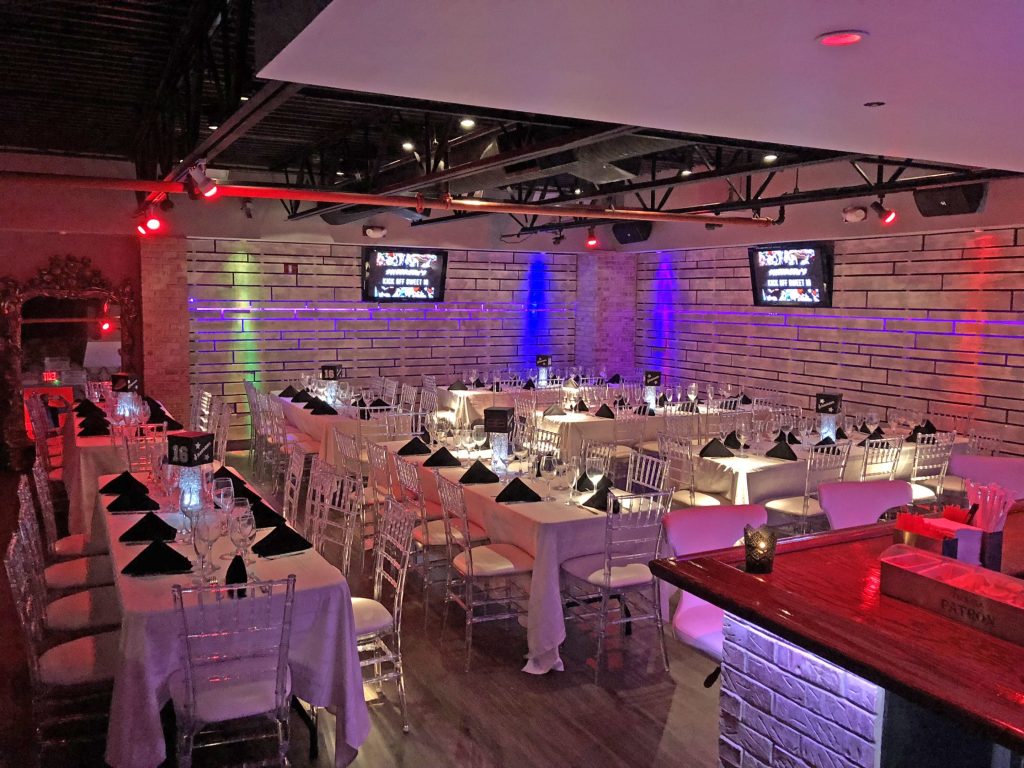 🎉Casual Team Building Activities
Casual team building activities can be arranged year-round, fostering team closeness and strength. Regular bonding leads to enhanced performance, so go ahead and explore our no-occasion-needed team building ideas to keep your team engaged and connected.
15. Happy Hour Friday
👍 Recommended for: Icebreakers, welcoming interns and casual catchup

Happy Hour Fridays are a fantastic team-building initiative in a vibrant city like Philly, where the bar options are endless.

From quirky breweries to classy wineries, you can choose a different spot every Friday for your gathering.

Consider checking out places like Old City, Fishtown, or Center City, where you'll find a plethora of bars to explore. Or simply stick to your tried-and-true favorite watering hole for a laid-back end to the week with your team!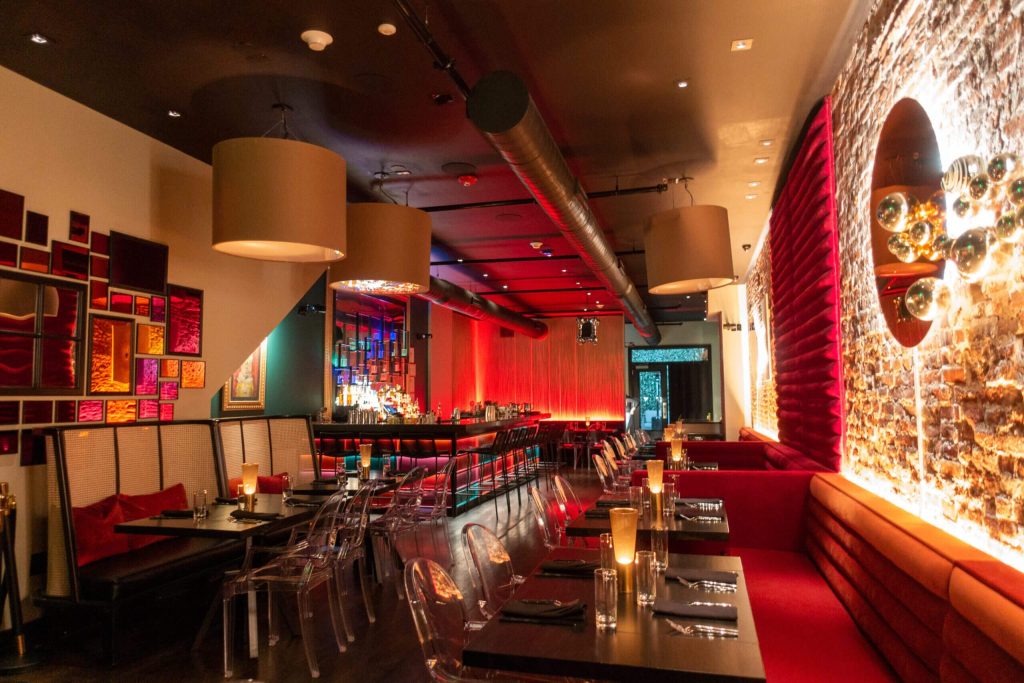 Tired of the same old happy hour party? Check out our cocktail party ideas for a great evening with your team!
16. Pizza Party
👍 Recommended for: Anytime you feel like rewarding your team (aka on a weekly basis!)
Keep your team in high spirits with the joy of pizza parties! Turn it into a regular tradition to keep your crew happy and connected.

Consider adding an extra fun activity, like bowling if the budget allows or office dart tournaments.
Don't forget some healthy snacks or salads to balance things out, but hey, the occasional indulgence is perfectly fine.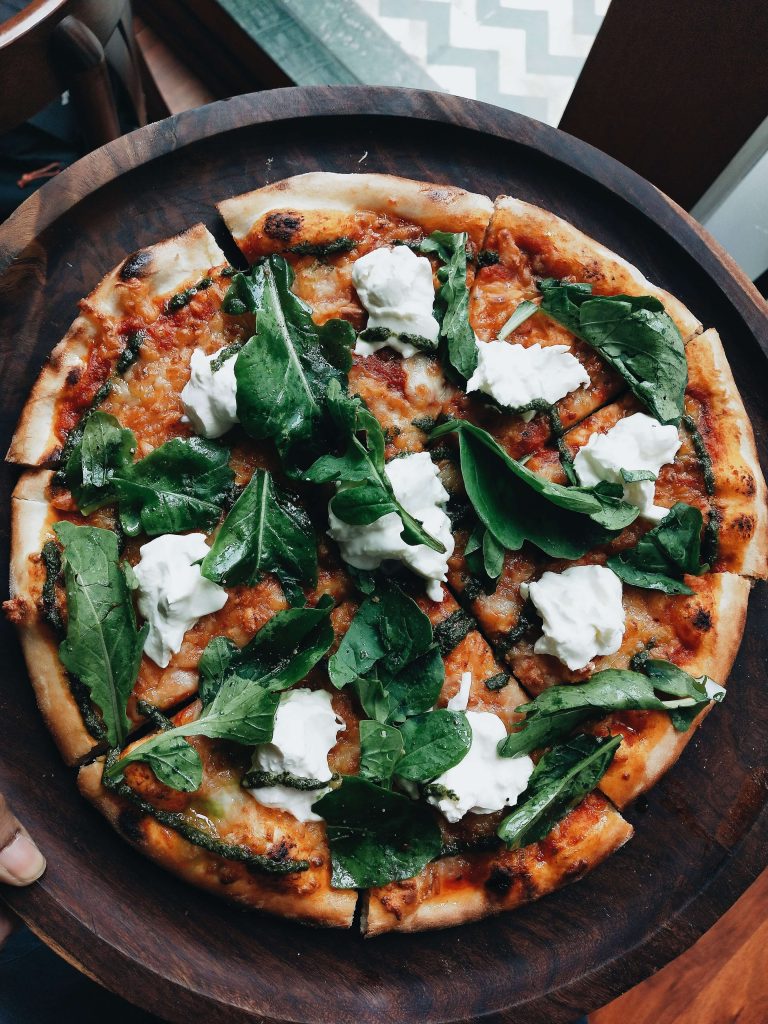 17. Show and Tell
👍 Recommended for: Small teams who work closely together

Show and tell, as the name suggests, involves presenting an item from your home or office and explaining why you chose it. This works particularly well for hybrid or remote teams, but you can also try the office version, as many employees often have personal items on their desks.

It's essential to be respectful, as some items may hold sentimental value, and employees should feel secure during team-building sessions to foster connections.

Show and tell sessions are effective for small teams, allowing them to connect on a more personal level, enhancing mutual understanding among colleagues.
18. Never Have I Ever
👍 Recommended for: As an icebreaker to welcome interns, or for a virtual coffee break
This classic game serves as a fun way for colleagues to discover and understand more about one another, ultimately enhancing team dynamics.
The activity is straightforward: a player shares a statement about something they've never done, and those who have done it respond by either lowering a finger or taking a sip of their drink.
It's a simple yet effective bonding activity that fosters connection within the team so why not get started with these 100 "Never Have I Ever" questions?
19. Regular Meetups
👍 Recommended for: To boost employee engagement and morale, all types of teams

The advantage of working or commuting to Philadelphia for work is the array of restaurants, museums, and activities that can be hosted for your team.

From exploring the historic treasures at the Philadelphia Museum of Art to delving into science at The Franklin Institute, there's no shortage of cultural experiences. When it comes to neighborhoods, places like Old City and Fishtown offer an array of culinary delights, while University City provides a dynamic atmosphere for meetups.

Make it a habit to organize regular team-building sessions in the form of a coffee break, lunch in diverse neighborhoods, a food tour, or even a museum visit.
These activities not only help your team bond but also expose them to a variety of environments, improving team dynamics and collaboration.
20. Quarterly Giving Back Parties
👍 Recommended for: As a morale booster and reward for all employees

At Tagvenue, we've turned the art of quarterly celebration into a cherished team building tradition! We believe in giving back to our employees, so we roll out the red carpet for our quarterly parties. It's our way of showing appreciation and fostering connections in a laid-back and fun atmosphere.
Go the extra mile by ensuring that everyone, even those joining you from different cities or countries, feels right at home by providing accommodations to make sure no one misses out on the festivities.
Spice up things with themed soirées. Pick a unique dress code, unleash your creativity with a captivating theme, and don't forget to have a professional photographer on hand to capture all the laughter, camaraderie, and team spirit!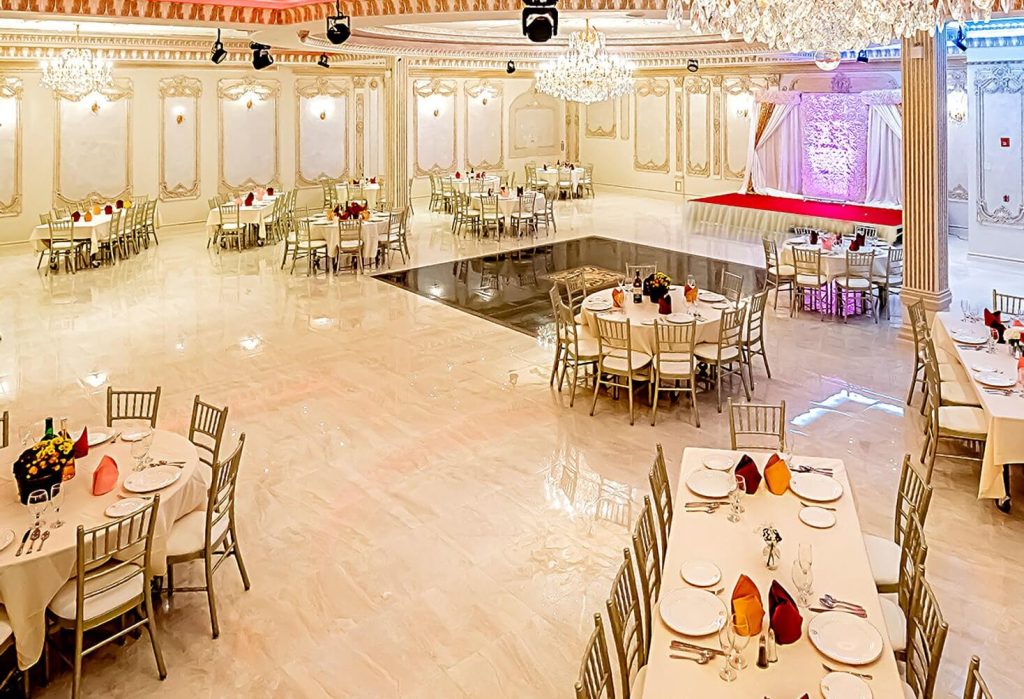 Final Thoughts
When it comes to team building in Philadelphia, there's no one-size-fits-all solution. It's essential to experiment with various activities to discover what resonates best with your unique team. While it may not always be a walk in the park, the long-term benefits are undoubtedly worth the effort, reflecting in improved team performance and employee behavior.
Remember to stay connected with your team throughout the process. Conduct surveys and check-ins to ensure everyone is enjoying the journey. Your team's happiness and engagement are crucial.
If you're seeking more inspiration for your business events, explore our diverse business event categories. For invaluable tips on planning your next team-building event, check out our 6 Crucial Tips for Team Building Event Planning. And when you're ready for some innovative team outing ideas, head over to our 21 Unique Company Outing Ideas!

Happy planning!
FAQ
What are the advantages of team building?
The advantages of team-building activities are numerous, with improved teamwork and camaraderie being at the forefront. Engaging in these activities can break down barriers, improve communication, and foster a great mood within your team.
Why is team building important for employees in Philadelphia?
Team building is crucial for employees in Philadelphia or anywhere else, as it fosters collaboration, enhances communication, and builds trust among team members. Engaging activities like scavenger hunts, happy hours, glass blowing, cooking classes, and trivia help employees bond and learn many things about each other while experiencing the vibrant culture of the city.
Why should companies invest in team building activities in Philly?
Companies should invest in team building activities in Philadelphia because they improve employee morale, boost productivity, and reduce turnover. Engaged and well-connected teams are more likely to achieve their goals and contribute positively to the company's success. It's an investment in the company's culture and long-term success.
How often should team building be conducted, and what types of activities should be chosen?
Team building should be conducted periodically throughout the year, with the frequency varying based on the company's needs and resources. Ideally, companies should plan team-building events quarterly or at least annually. The choice of activities should be diverse, including outdoor adventures like scavenger hunts, social gatherings such as happy hours, creative experiences like glass blowing, culinary challenges such as cooking classes, and intellectual pursuits like trivia nights.Check out our indoor and outdoor team building activities for some inspiration. This variety ensures that different aspects of teamwork and employee bonding are addressed effectively.