You have a great idea for a photo shoot, and now it's time to make it a reality. Planning a photo shoot is a big undertaking and requires a lot of organisation and careful deliberation when deciding on the concept, location , narrative, and equipment. Whether you are an amateur getting started on your first shoot or a seasoned veteran, why not read on to discover some useful tips to ensure that your next photo shoot is a success.
1: Decide on the Concept
Deciding on your concept first is imperative for a winning photo shoot. . A successful concept should be a synthesis of your creativity and your client's ideas. It will also help you decide on what equipment you will need, the props, and the location. A good concept should also include a narrative. Photos tell stories in ways that words can't, and linking them with a strong narrative will help you stand out from the crowd.
A great way to develop a concept is to create a mood board of things that inspire you or that you find to be aesthetically pleasing. If you and your client are inspired by old movies, maybe shooting on film at golden hour will help you capture that same vibe. If you're short on ideas, browse through Pinterest to get your creativity flowing.
Consulting and communicating with your clients is also essential. Your primary goal should be to meet their needs as much as possible. Incorporating their ideas and feedback into the concept development process will be a great way to ensure that they will be happy with the results.
2: The Contract
Before you start shooting, it's time to draft the contract. Most photographers use a boilerplate contract, to which they can add amendments based on any customer requests. Contracts offer protection for both parties as they set out exactly what the client expects you to deliver and what you can expect in terms of compensation and timing. When drafting your boilerplate contract, be sure to consult an attorney for guidance. It is important to ensure that the proper language is used and that there are no ambiguities that could become problematic later.
3: Location, Location, Location
Now that you have a concept and a signed contract in hand, it's time to decide on the location. The first step in this process is location scouting. This is the process during which you investigate a variety of spaces and studios in order to find the one that is suitable for your photo shoot and your budget. If you are shooting professional portraits, a well-lit studio will be the place for you. Wedding photo shoots in the studio may require different backgrounds. Tagvenue can help you find the location that will work best with your concept and will make the hiring process a breeze. Check out our informative guide on setting up a photo studio!
4: Getting the Best Equipment for Your Shoot
Equipment is just as important as your artistic eye, and in fact, if properly chosen it should function as an extension of it. Different gear is optimal for various lighting situations. The medium and format that you choose can drastically change the vibe of your shoot. For instance, if you are doing product shots for a website, you will want something clean and easily edited. In that case, a DSLR is the kind of camera you are looking for. With these cameras, you can take more photos and manipulate photos in post-production with ease. If you want something with a vintage feel and tons of warmth, a film camera, such as an SLR or a 'point & shoot' will do this job the best.
Lighting can also make or break your shoot. Having independent lights and mirrors are important for a successful session. Most cameras have lightmeters built in, but a highly-accurate handheld lightmeter will allow you to get the best possible read of your environment.
Also, extra gear is absolutely vital. This includes a wide variety of lenses, memory cards, batteries, camera bodies, and weather-proofing. When on a shoot, if anything can go wrong, it will. So being prepared for any situation is vital.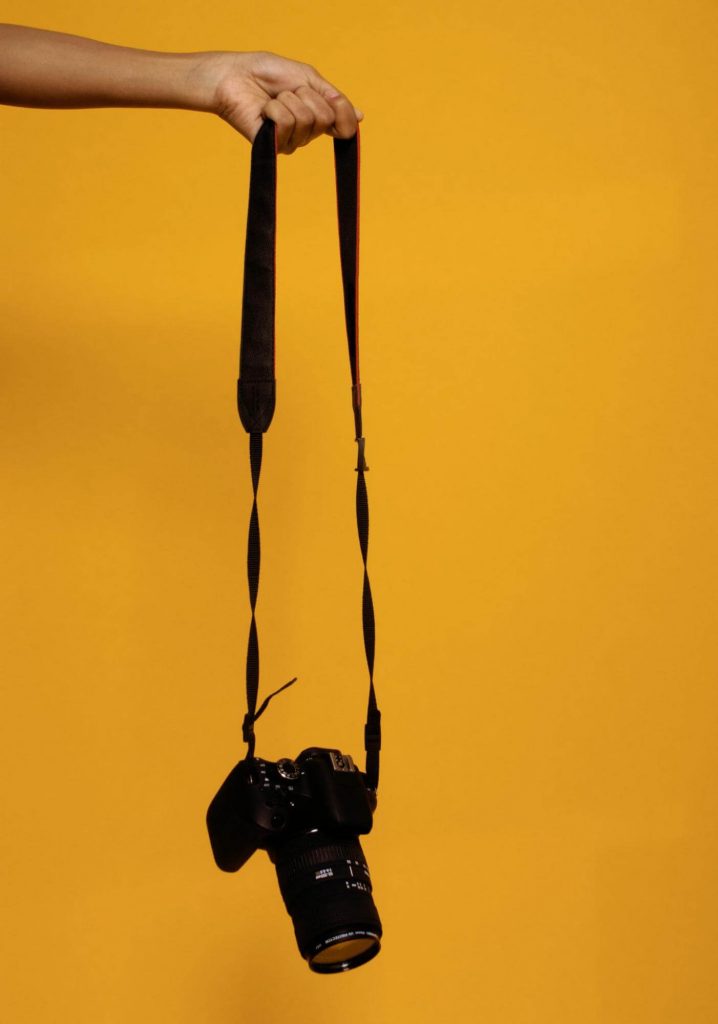 5: Pre-Photo Shoot Briefing
Your gear is sorted out and your clients have arrived. Once everyone is settled in, be sure to talk with everyone involved about your expectations for the shoot and present them with a clear gameplan. This can be as simple as a few talking points to make sure everyone is on the same page. They need to keep up with your workflow and understand your style. Clarity is essential. Having paper handouts or a board detailing the plans and locations for the day are a great place to start. If you have a board and reference images will help your subjects know what to do. As the photographer, you are the leader. If you are not clear about the goals and the flow of the day, a photo shoot can quickly fall into chaos, which could make your job significantly harder.
6: Create the Best Atmosphere
Some people can be camera shy. It is completely natural for models or subjects to be uncomfortable at first, especially if they aren't used to professional shoots. As the photographer, your job is not only to take great photos, but also to make sure that your subjects are comfortable during the shoot. When you are getting ready to shoot, be sure to engage with your subjects. Be talkative and outgoing, compliment outfits, and help them be comfortable in taking direction. Music is a great way to create a good atmosphere and will play a huge role in determining the mood of your shoot. Refreshments also help. If it's early in the morning, bring some coffee. If the shoot will be a few hours or all day, arrange for a snack.
Professional models are much more accustomed to the hustle and bustle of a shoot day. They will know how to conduct themselves in front of the camera and all you will have to do is be clear in your direction.
7: Always Try New Things
Always reaching for a new perspective is the best way to get the most out of your shoot. Avoid keeping things cut-and-dry and try to keep your models engaged. You can try a variety of different poses, lighting, and lenses to keep things fresh. If you are shooting digital, you will have a lot of leeway in terms of trial shots and poses. If you are shooting on film each shot counts but don't be afraid to experiment, just be sure to keep the amount of film you have on hand in mind. With experimenting on digital, be sure to keep track of which shots and styles are on each memory card in order to save yourself a lot of sorting when it comes to post-production.
8: Post-Production
The shoot has come to a close and it's time to edit the photos. The best file for editing photos is RAW. They have higher quality compared to JPEGs and are great for editing software like Lightroom. You will also be able to get the colour grading to your exact liking. If you are shooting film, be sure to send your photos to the lab as soon as possible, because it will take anywhere from 1-2 weeks to get your photos back. Remember that editing is also part of your photography brand, so make sure that what you send is final. Avoid re-edits once the images have been sent. If an image requires serious manipulation, charge a fee, as this is almost always a painstaking and lengthy process. Expect to have 15-20 fully finished photos per hour of your shoot.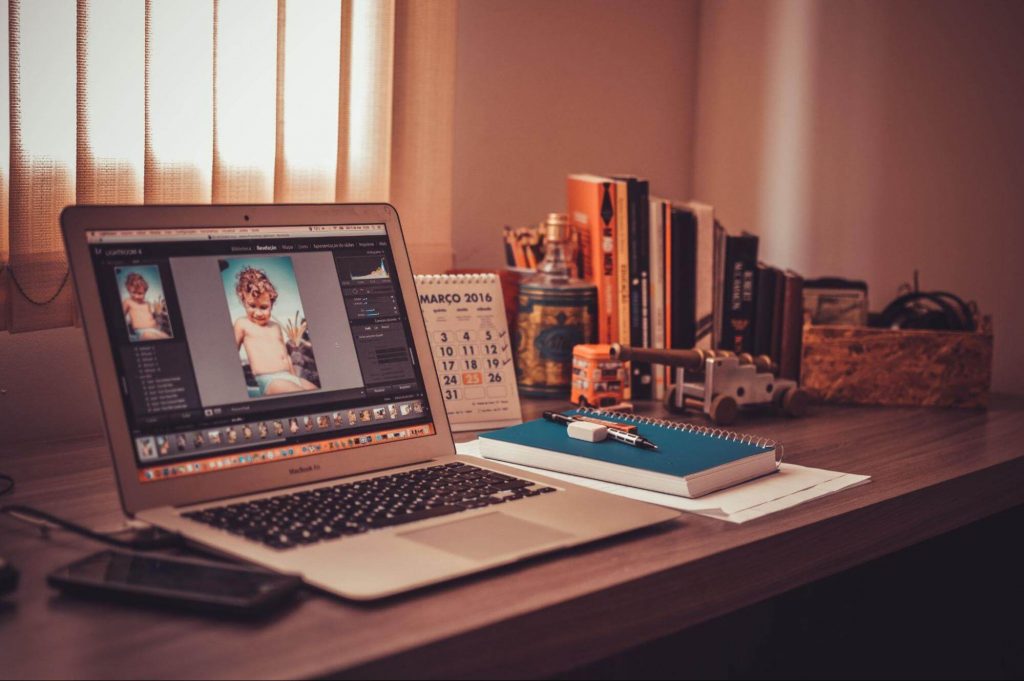 Key Takeaways
Photo shoots are a lot of work, there is no getting around that. However, following these steps can help make your life much easier and your clients that much happier. Staying organised is key to getting an amazing product and taking your business to the next level. If you are struggling to find a great location, check out your options on Tagvenue. Our curated lists of venues and studios will help you find just what you need. Remember, if one shoot goes well, your clients will be more likely to recommend you to friends or come back for more. If you can successfully build these kinds of connections, you will soon see your creative endeavour turn into a lucrative business.
FAQ
How to have a successful photo shoot?
Professional results depend on professional preparation. A photographer should have all of their gear in order for the shoot, make sure that batteries are charged, and that you and your clients are on the same page about schedules and locations. Once everyone is together, you should discuss the gameplan of the day, have reference materials, and make sure your sets are properly lit and ready to go for the shoot. While you are shooting be sure to make sure your photos are in order by keeping similar shots on the same memory cards to make post-production easier.
How do you get ideas for a photo shoot?
Photograph things that you know. Take inspiration from films, art, music, and beautiful scenery. Find inspiration for lighting and colour schemes from the world around you. Also, learn from other photographers in your field!
How much should I charge for a photo shoot?
Photo shoots are labour intensive jobs. A photo shoot goes beyond just the session itself, it also includes editing which can be rather meticulous. You should base the amount you charge for your photo shoot on your experience and the complexity of the project. If you are an amateur photographer or a semi-professional, expect rates of around $25-$100 per hour. Professional photographers with years of experience can charge between $125-$400 per hour.
Where should I do a photo shoot?
Well, this largely depends on the context of your shoot. If you are doing product shots or professional portraits, consider a professional studio with easily adjustable lighting for the best results that will be internet ready. If you are doing family photography, you can use a photo studio, however you can also investigate more unique spaces, like botanical gardens or a building with stunning architecture.