Are you ready to celebrate your last fling before the ring? A hen party is the perfect way to let loose with your closest gal pals before tying the knot. Whether you're looking for a wild night out, a relaxing day at the spa or a chill slumber party with your besties, you have plenty of options that will suit your style. From sipping cocktails on a rooftop bar to dancing the night away in a club, your choices are endless. So grab your glitter and get ready to party like a hen!
Why Is It Called 'Hen Party'?
The origin of the word 'hen' in 'hen party' is uncertain, but it's believed to come from the idea of a group of female chickens, or hens gathered together. The term 'hen party' has been used in the United Kingdom since the early 1800s to describe a social gathering of women.
In the United States, the term 'bachelorette party' is more common, and it has been in use since at least the 1960s. However, the term 'hen party' is gaining popularity in some regions of the US, particularly among those who want to give the event a more British flavour.
Regardless of its origins, the term has become widely recognised as a fun and celebratory event for brides-to-be and their female friends.
Unique Hen Party Themes
Whether you're planning a laid-back weekend away or a wild night out on the town, incorporating a theme will add an extra layer of fun and excitement to your hen party. From sophisticated to quirky and offbeat, here are ten themes to choose from that can help set the tone and make the celebration truly unforgettable!
1. Underwater
Get in touch with your inner mermaid by organising a fabulous underwater hen party. Encourage everyone to dress up as their favourite sea creatures or characters and prepare for an unforgettable adventure. Decorate the event space with seashells, shimmering blue and green hues, or some fake sea foam. This theme will surely make a splash at your hen party.
2. Classy and Chic
Make your bride feel like Audrey Hepburn in Breakfast at Tiffany's with a chic and classy hen party theme. To create a sophisticated vibe, think black and white decor, professional cocktails, and stylish outfits. You could start the night off with a fancy dinner at a Michelin-starred restaurant, followed by a cocktail-making class, or a wine tasting (scroll down for more activity ideas 😉).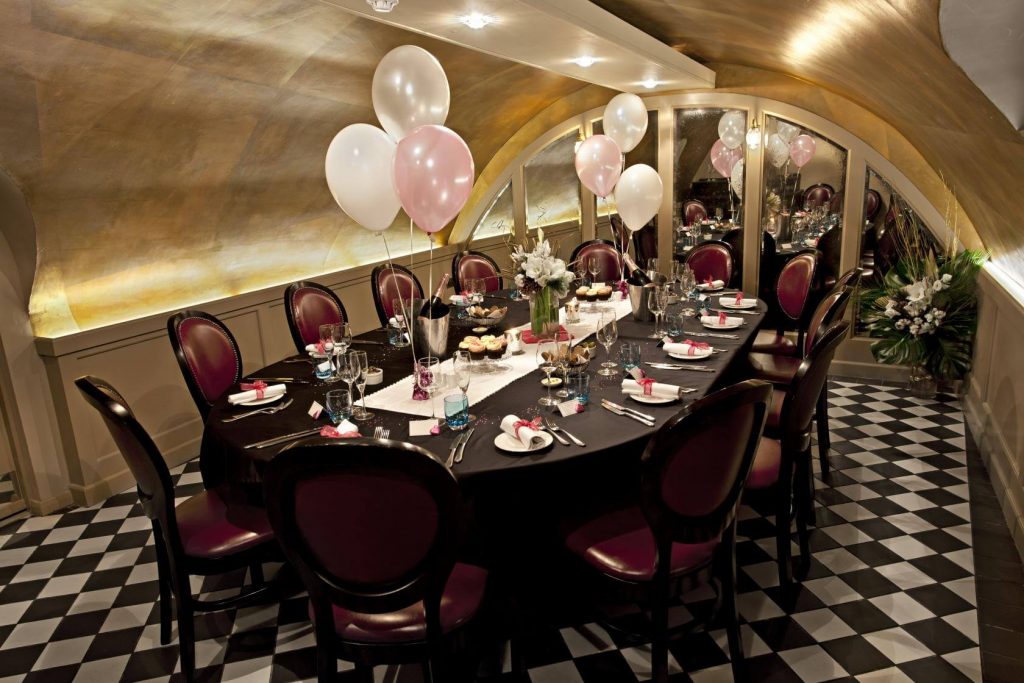 3. One Colour
There's no better way to personalise the party for the bride than making it all about her signature colour! Dress up in a single colour, serve flavourful drinks in your chosen shade, and don't forget to capture some Instagram-worthy photos in front of your monochromatic decor.
4. Royal Makeover
Remember the "Princess Diaries" makeover scene? You can easily recreate it for your bride-to-be! Get ready for a taste of a real aristocratic treatment with a glorious royal-themed hen party. You can all indulge in a special beauty treatment programme for the night. Make sure to capture all the befores and afters!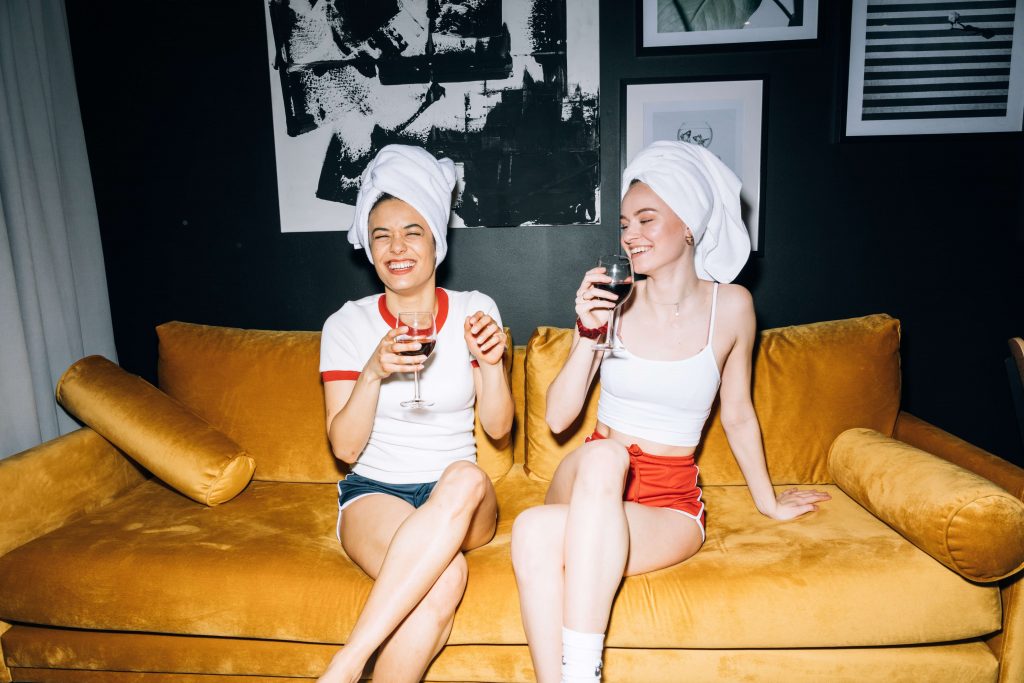 5. Fairytale
Do you and your girls feel like living in a storybook for the night? Do you fancy an enchanted tea party or a whimsical photo shoot in an enchanted forest, all in fairytale-inspired outfits? Sign me up! Use pastel colours, twinkling lights, and dreamy decorations for a whimsical ambiance. This theme will be perfect for all fantasy bookworms and daydreamers.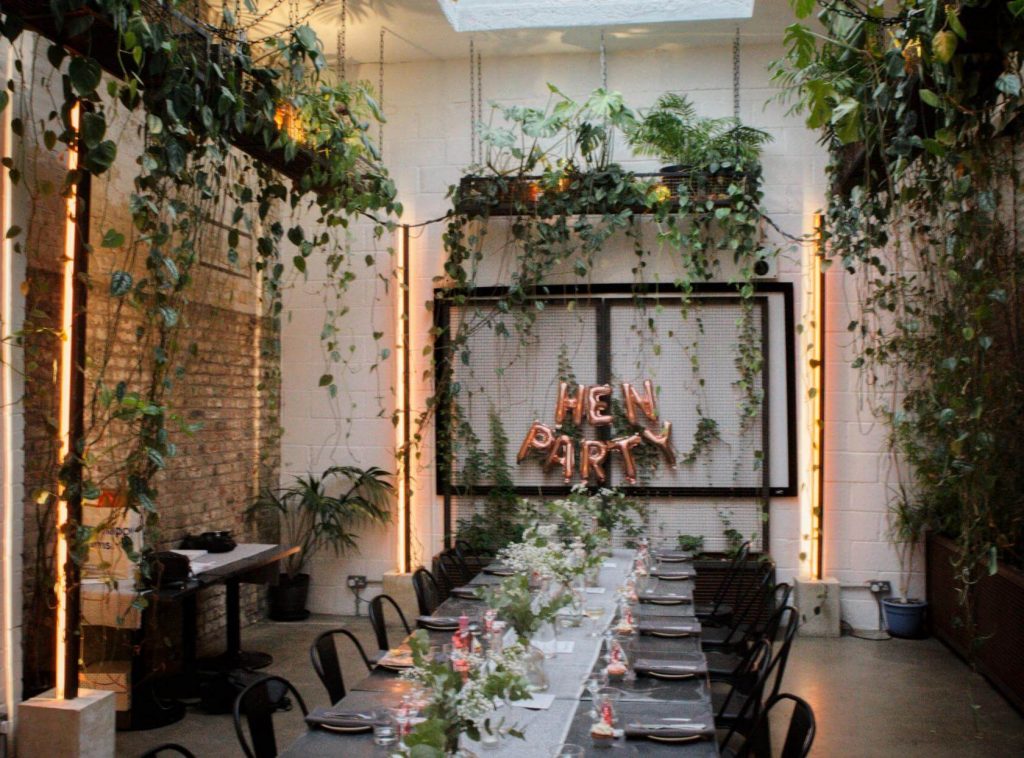 6. Candy-Themed
Satisfy everyone's sweet tooth with a candy-themed hen party! Oversized lollipops, rainbow colours, and loads of treats will be perfect for a playful and jolly celebration of the future bride. Take inspo for the outfits and decorations from Katy Perry's California Gurls music video!
7. Island Party
Escape with your group to a tropical paradise full of fruity cocktails and island-inspired snacks. You can easily decorate your desired party space with small palm trees, coconuts and pineapples or simply rent a special venue! Search for private beach houses, a fancy yacht, or a tropical-themed bar. You can find them all on Tagvenue.
8. Paris Party
Your dream of experiencing the City of Light  is closer than you think! Enjoy  romantic and elegant France with a Paris-themed hen party for your gals. Dress up in your best foulards and sip champagne as you take in the Parisian atmosphere. 
9. Barbie
Gather all your pink and glitter accessories and throw a "C'mon Barbie, let's hen party!'' Don't forget about the classic pink accessories, some Barbie quotes and loads of sparkle. Embrace your girl power with your guests and let your imagination run wild!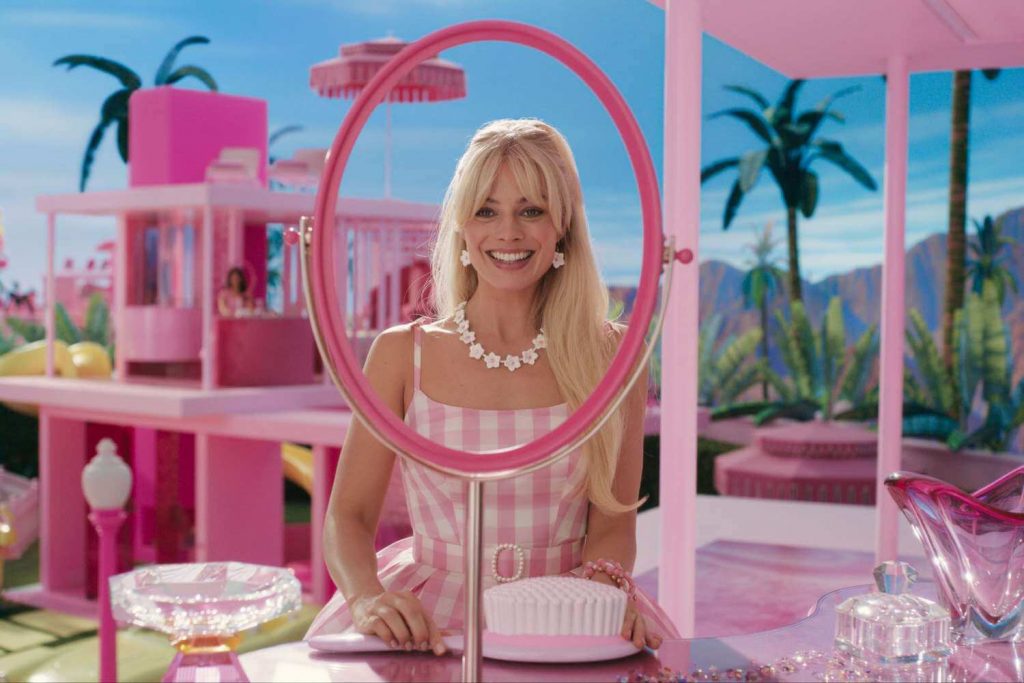 10. Cottage Core
For a cosy and charming hen party, why not opt for a cottage core theme? Decorate with wildflowers, tinted lights, and rustic accents. You can throw a picnic in a picturesque meadow or book a countryside cottage for the weekend. Enjoy some good old homemade baked goods and re-discover your equilibrium in the countryside. This low-key theme is perfect for all brides-to-be who love peace and nature.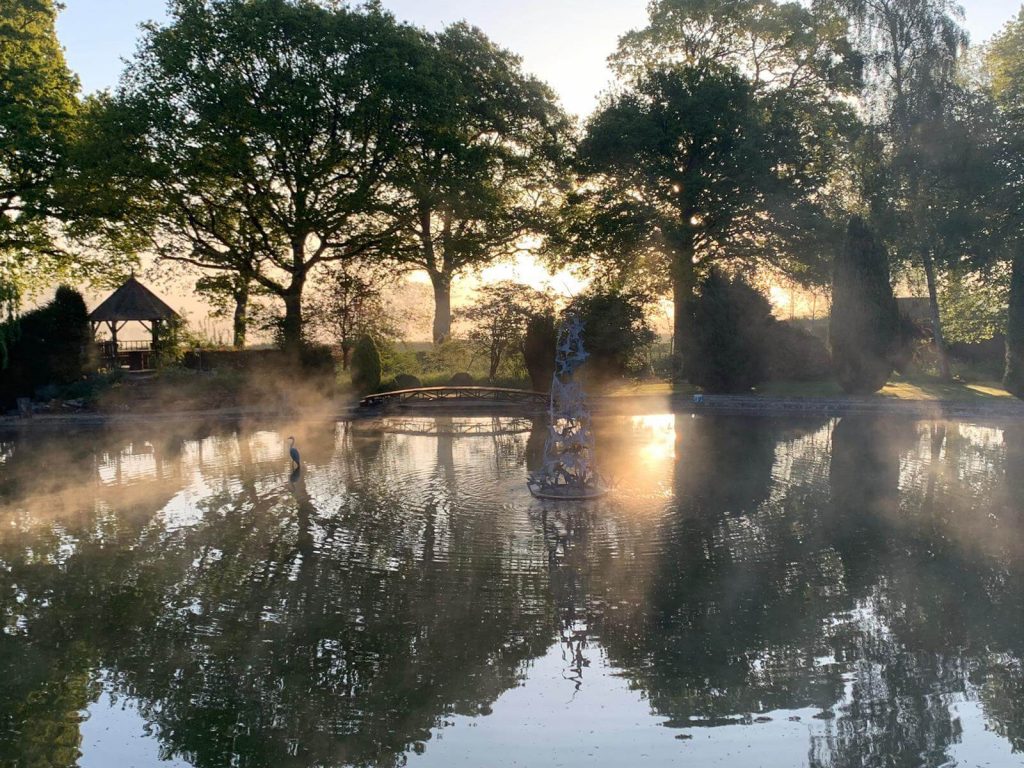 Seeking even more inspiring themes for your events? Check out our ultimate list of 171 themes to rock every party in 2023. Get all the creative boost you need and let's get party planning like a boss this year!
Where to Host a Hen Party?
The location of the hen party can make all the difference in creating an extraordinary experience for the bride-to-be and her friends. From bustling cities to secluded hideaways, the location you choose can set the stage for an amazing hen party adventure. Here are some ideas for your dream hen party destination as well as a few ideas for matching themes.
11. Beach, Please!
Celebrate your hen party in the sun, sand, and sea. Sip tropical cocktails, play beach volleyball, and soak up the sun while creating unforgettable memories with the bride-to-be.
✨Best themes for a beach party: Island Party, Underwater, and Fairytale✨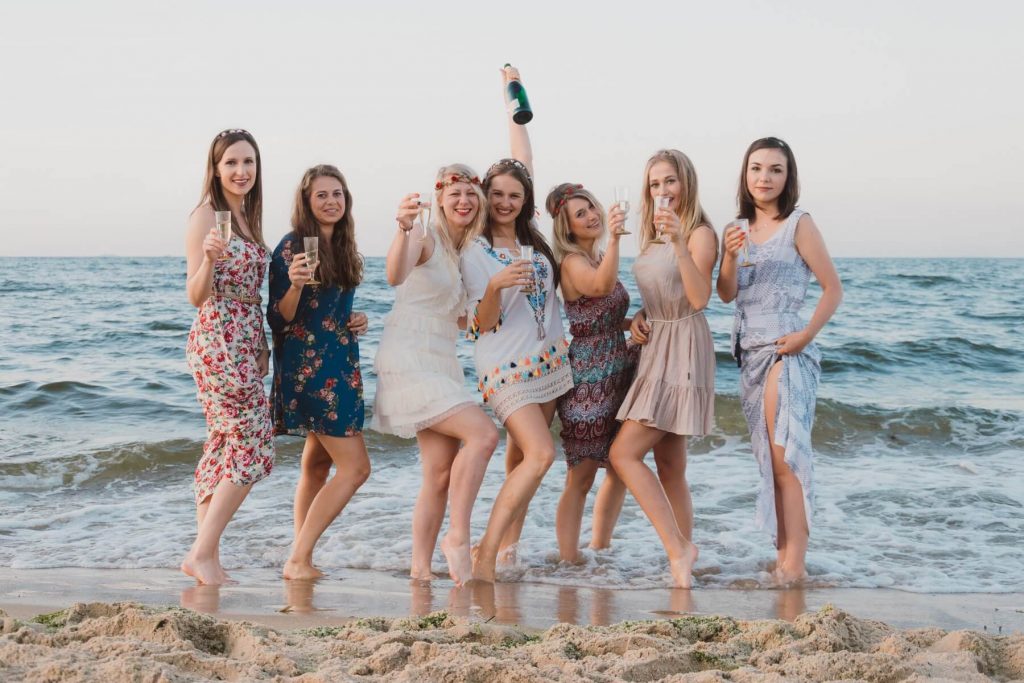 12. On a Boat
Sail away with your hen party on a fun-filled boat adventure. Enjoy drinks and hors d'oeuvres while taking in the stunning views of the water and coastline. It's the perfect opportunity to relax and unwind with the girls.
✨Best themes for a boat party: Classy and Chic, Barbie and Underwater✨
13. Hotel and Spa
Pamper yourself with a luxurious hotel and spa hen party. Indulge in massages, facials, and other spa treatments while sipping on champagne and enjoying the luxurious amenities of a high-end hotel.
✨Best themes for a hotel and spa party: Royal Makeover and Classy and Chic✨
14. Lake Cabin
Escape to a serene and rustic cabin retreat for a peaceful and relaxing hen party. Spend your days hiking, canoeing, and lounging by the lake, and your nights sharing stories and laughter around the campfire.
✨Best themes for a lake party: Fairytale, Cottage Core and Island Party✨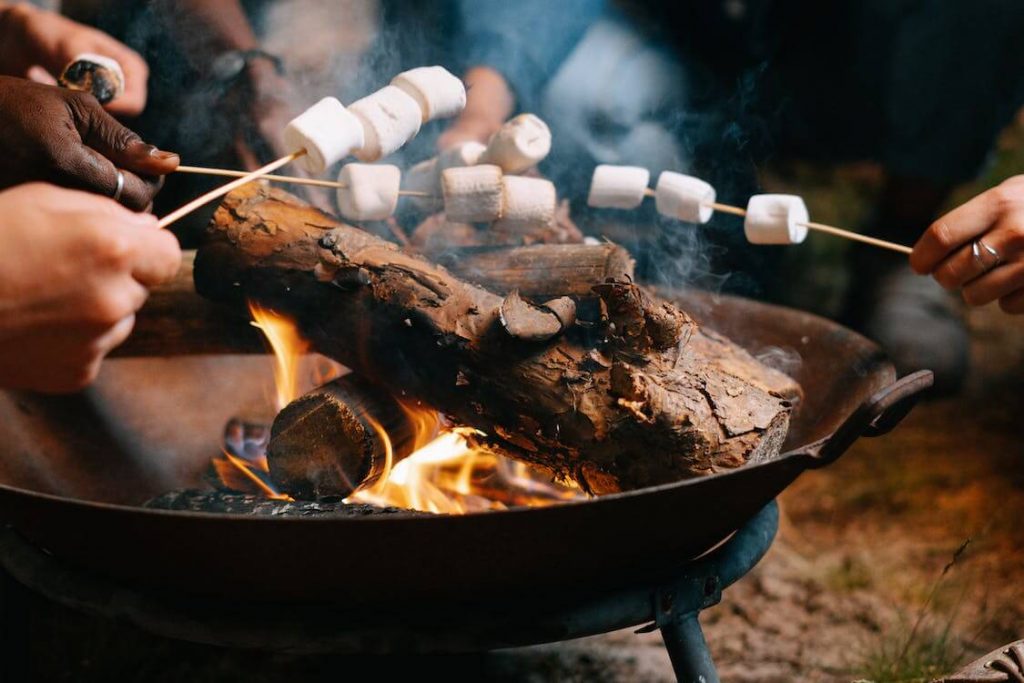 15. Hop on the Roof
Take your hen party to new heights with a rooftop celebration. Sip cocktails and enjoy the breathtaking views of the city skyline while dancing the night away.
✨Best themes for a rooftop party: Barbie, Classy and Chic and Paris Party✨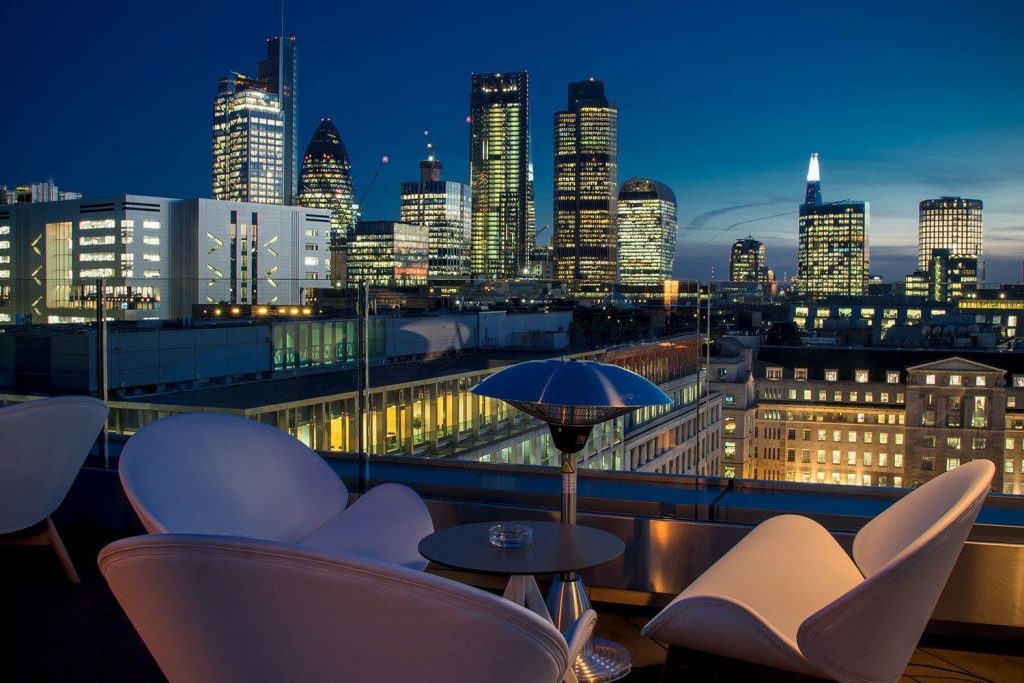 16. In the Limo
Add a touch of glamour and luxury to your hen party with a limo ride. Enjoy drinks and snacks while cruising around town in style and making stops at all the hottest spots.
✨Best themes for a limo party: One-Coloured and Barbie✨
17. Amusement Park
Let your hen party gang run wild in a fun-filled amusement park. Ride roller coasters, play carnival games, and indulge in all your favourite fair foods while creating unforgettable memories with your besties.
✨Best theme for an amusement park party: Candy-Themed✨
18. Comedy Club
Laugh the night away with a hilarious comedy club hen party. Enjoy dinner and drinks while being entertained by top-notch comedians and comics.
✨Best themes for a comedy club party: Barbie and One-Coloured✨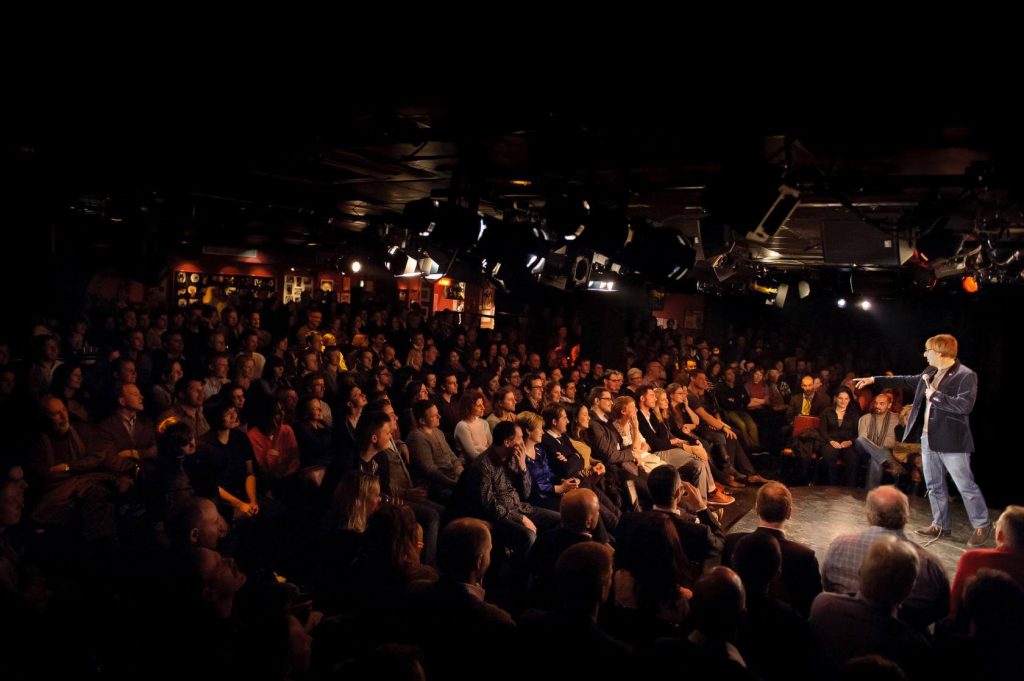 19. Mountain Cabin
Escape to a cosy and rustic mountain cabin for a secluded and intimate hen party. Spend your days hiking, skiing, or lounging by the fire, and your nights enjoying the stunning mountain views with your closest friends.
✨Best themes for a mountain cabin party: Royal Makeover and Fairytale✨
20. Cottage House
The quiet charm and serenity of the countryside will be amazing for your peaceful hen party. Enjoy the simple pleasures of nature, including walks in the woods, stargazing, and roasting marshmallows by the fire pit while bonding with your besties.
✨Best themes for a cottage house party: Fairytale, Cottage Core and One-Coloured✨
Activities
A hen party is a fantastic time for creating lasting memories and bonding with your besties, and what better way to do that than participating in some fun and exciting activities? Whether you want to learn a new skill, indulge in some pampering, or let your hair down and party, there are countless activities to choose from that will make your hen party truly spectacular.
21. DIY Station
Get crafty with a DIY station at your hen party! Set up a table with all the materials needed to create unique and personalised keepsakes. From making flower crowns and jewellery to painting wine glasses, there are endless possibilities for a fun and creative afternoon with the girls.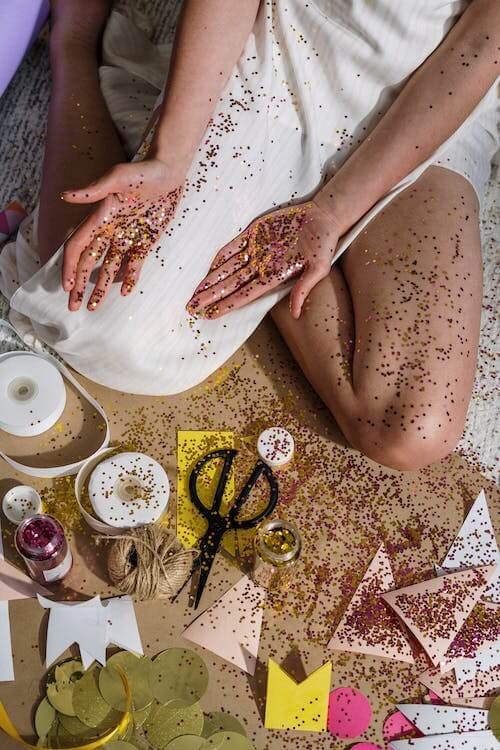 22. Photo Session
Capture your memories with a professional photo session at a hen party. Rent a photo studio or hire a photographer to capture stunning images of the bride-to-be and all of her besties. It's a great way to create beautiful keepsakes that you'll treasure for years to come.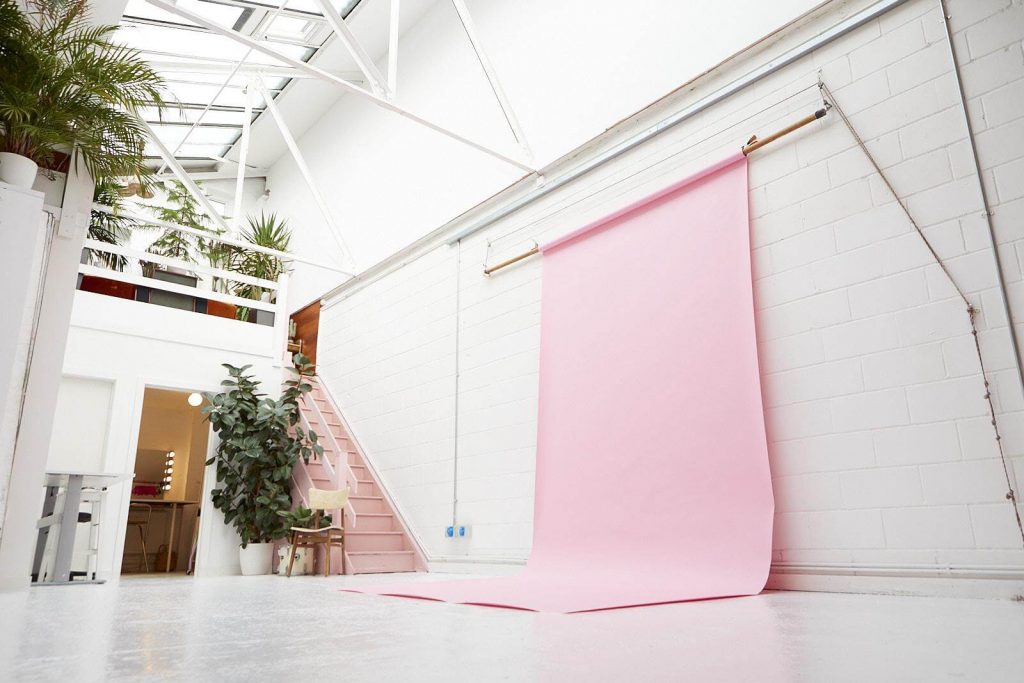 23. L Plate
Dress up the bride-to-be with a fun and festive L plate for her hen party. This classic accessory is the perfect way to let everyone know that she's the centre of attention for the night.
The L plate is a symbol of the bride-to-be's status as a "learner" in preparation for her upcoming wedding, and it's a fun way for her to stand out and be recognised as the guest of honour during the hen party celebrations.
24. Make Your Own Drinks
Shake things up with a mixology hen party! Learn how to make your own signature cocktails by trying your hand at mixology. You can take turns trying each other's cocktails and give feedback. It's a fun and interactive way to get the party started and a great way to impress your friends with your bartending skills.
25. Wine Tasting
Raise a glass to the bride-to-be with a sophisticated and indulgent wine tasting hen party. Sample a variety of wines and learn about the different flavours and notes with a professional wine expert.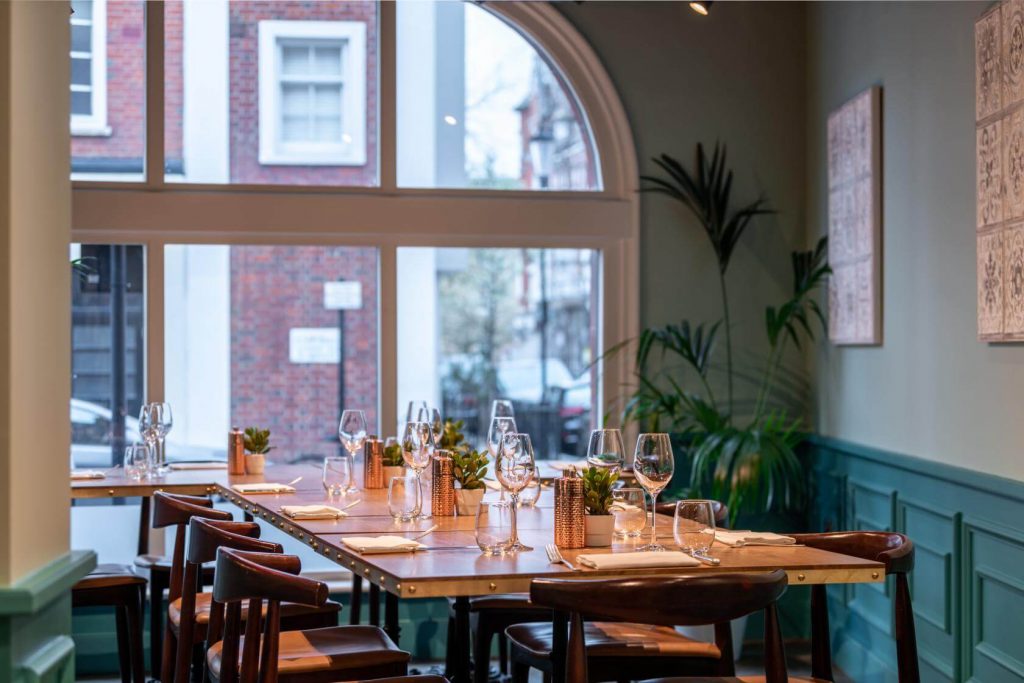 26. Game Night
Bring out your competitive side with a game night hen party! Play classic board games or try your hand at fun and interactive group games. It's a great way to bond with your friends and have a fun and laid-back night.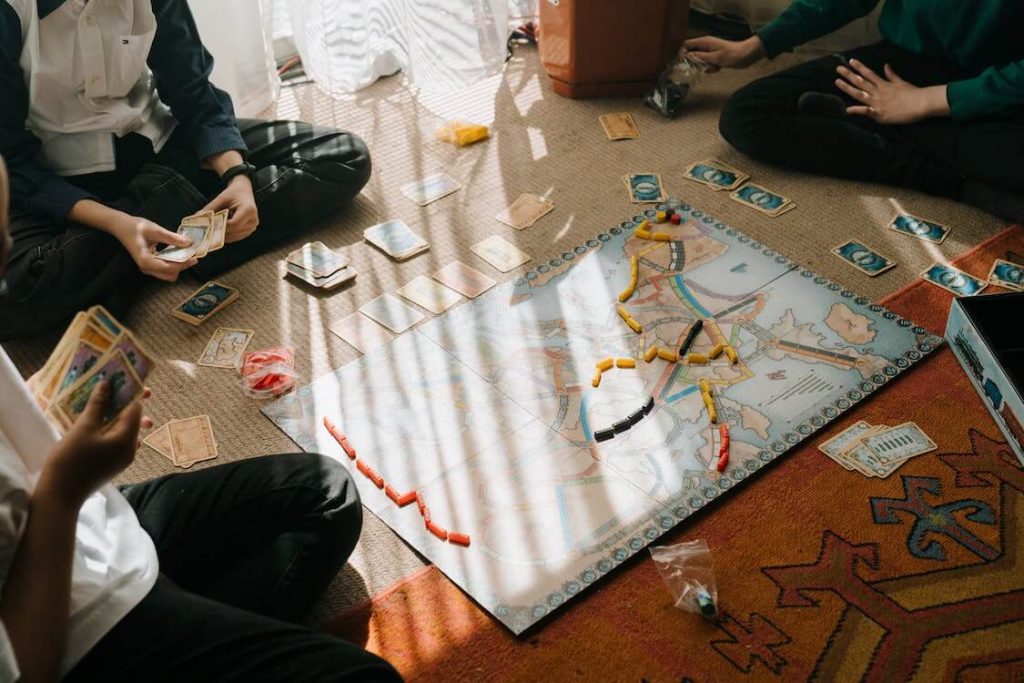 Your girlfriends can't make it to the hen party? We have a solution! Check out our virtual events such as games and trivias, perfect for a remote party. This way you can still celebrate the celibacy with all your guests and have marvellous virtual fun!
27. Hit the Clubs
Dance the night away with an adventure of clubbing! Dress up in your finest outfits and hit the hottest clubs in town. It's a classic way to celebrate with the bride-to-be and practise your best dance moves before the wedding.
28. Dance Class
Learn some new moves and have a blast with a dance class hen party. From salsa and hip-hop to burlesque and pole dancing, there are plenty of options to choose from. It's a unique way to get moving and have fun with your friends. To spice things up, organise a dance battle at the end of the class or film a dance music video!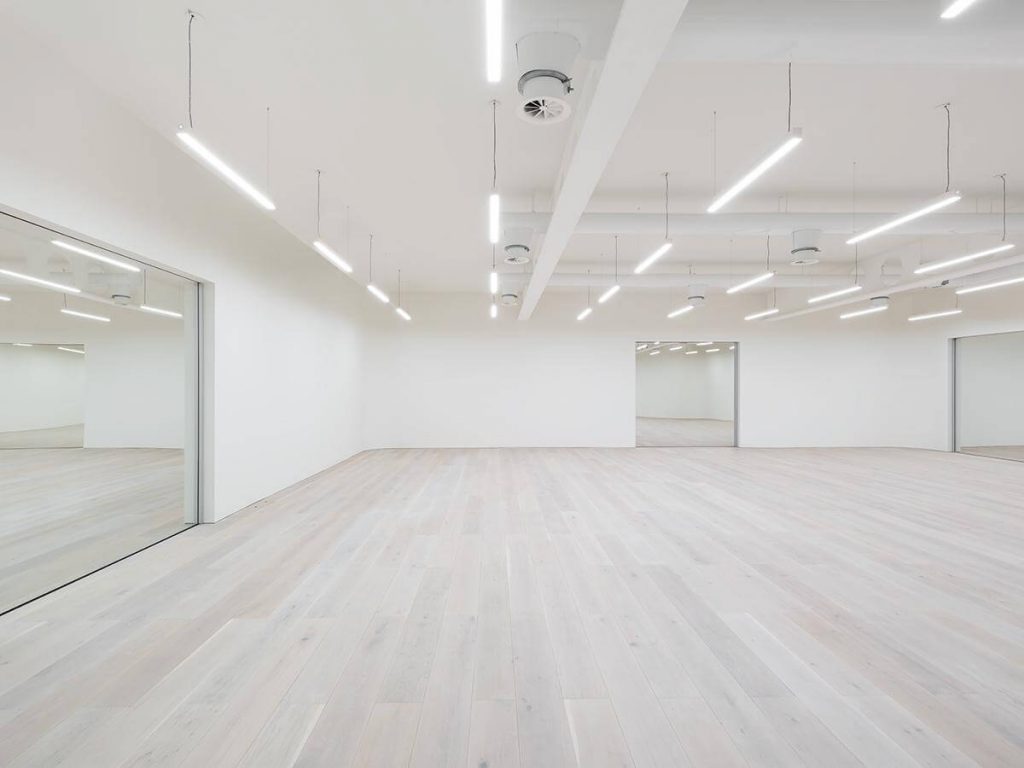 29. Bungee Jumping
There's a saying that marriage is like taking a leap of faith. Could you think of a more accurate way to take a leap and experience the ultimate rush with your closest friends? That's right! Get your adrenaline pumping by bungee jumping at your hen party. Celebrate with a real thrill and overcome your fears. We guarantee this will be a night to remember!
30. Sip and Paint
Get your creative juices flowing with a sip and paint activity at your hen party! You can organise one at home or enjoy a glass of wine while painting with the guidance of a professional artist. Ask at your local art studios about sip and paint classes and don't worry about your skills. It's all about relaxing and having fun with your girls!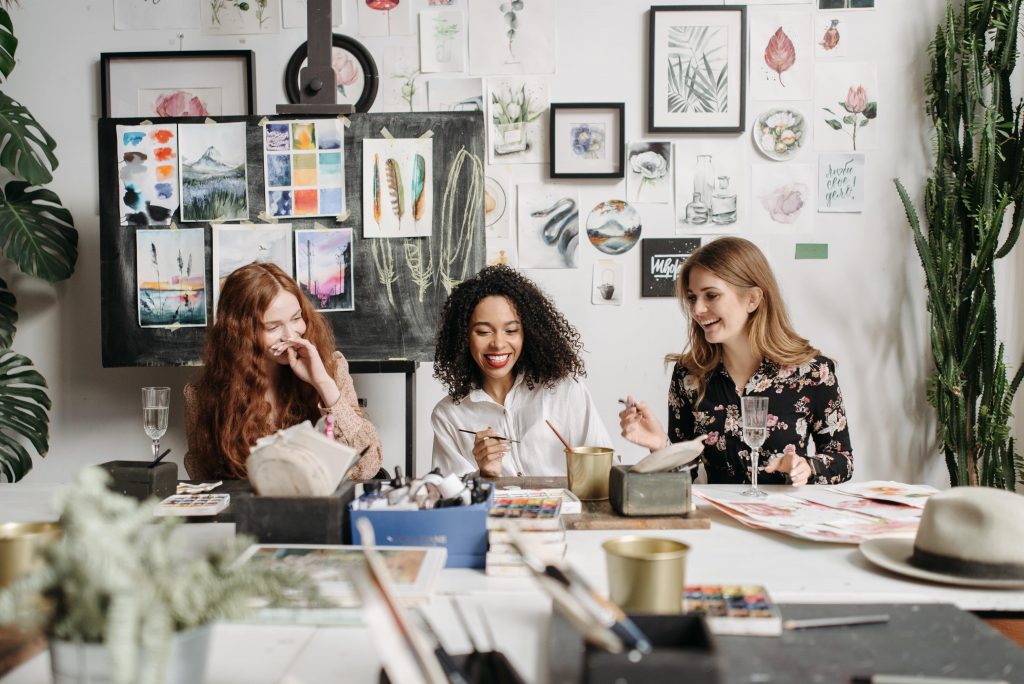 Final Thoughts
Whether you're a bride-to-be or a bridesmaid planning the perfect send-off, we hope this guide to hen party ideas for 2023 has given you plenty of inspiration. From glamorous city breaks to themed parties and outdoor adventures, there's something for every bride and her squad.
So get ready to let your hair down, create unforgettable memories, and celebrate the bond of friendship with your nearest and dearest. With all of these amazing ideas for themes, places, and activities, you're sure to plan a hen party that will go down in history!
FAQ
Who organises the hen party?
The hen party is usually organised by the bride's friends or bridesmaids. They often work together to plan the event and make all the necessary arrangements, from booking accommodation and activities to arranging transportation and decorations.

In terms of planning the budget and splitting the costs of a hen party, the most common way is to split it evenly between all the participants, excluding the bride-to-be.
When should the hen party take place?
The hen party is usually held a few weeks or months before the wedding, depending on the bride's preferences and schedule. It's important to choose a date that works for the majority of the guests and to give everyone plenty of notice so they can make arrangements to attend.
What activities are typically included in a hen party?
The activities included in a hen party can vary widely depending on the bride's interests and preferences. Some popular activities include going out for drinks or dinner, attending a spa day, going on a weekend trip, participating in adventure sports or outdoor activities, attending a dance or fitness class, or doing a craft workshop or wine tasting

Who should be invited to the hen party?
The bride usually creates a guest list for her hen party, including her closest female friends and family members. It's important to consider the bride's preferences and personality when creating the guest list and to ensure that everyone invited will get along well and have a good time together. In some cases, the bride may also invite her future mother-in-law or other female relatives or friends.