Congratulations, you've become the maid-of-honor! While you'll have a lot of duties on your plate, such as mentally supporting the bride, helping her with the decision-making, wedding dress shopping, and preparing the reception speech, there's yet another exciting and fun-filled endeavor ahead of you: planning the bachelorette party! It's a once-in-a-lifetime celebration to mark the end of the bride's single status. And this means only one thing: it has to be epic.
We know that planning a bachelorette party can seem overwhelming, especially if you don't know where to start. After all, from picking a date and location to choosing activities and accommodations, there are numerous details to consider.
But fear not! With our handy bachelorette party checklist, you can plan a fabulous celebration that the bride-to-be and her favorite crowd will never forget. We've listed all the best bachelorette party tips in one article, so let's get started!
I.Step One: Pre-Planning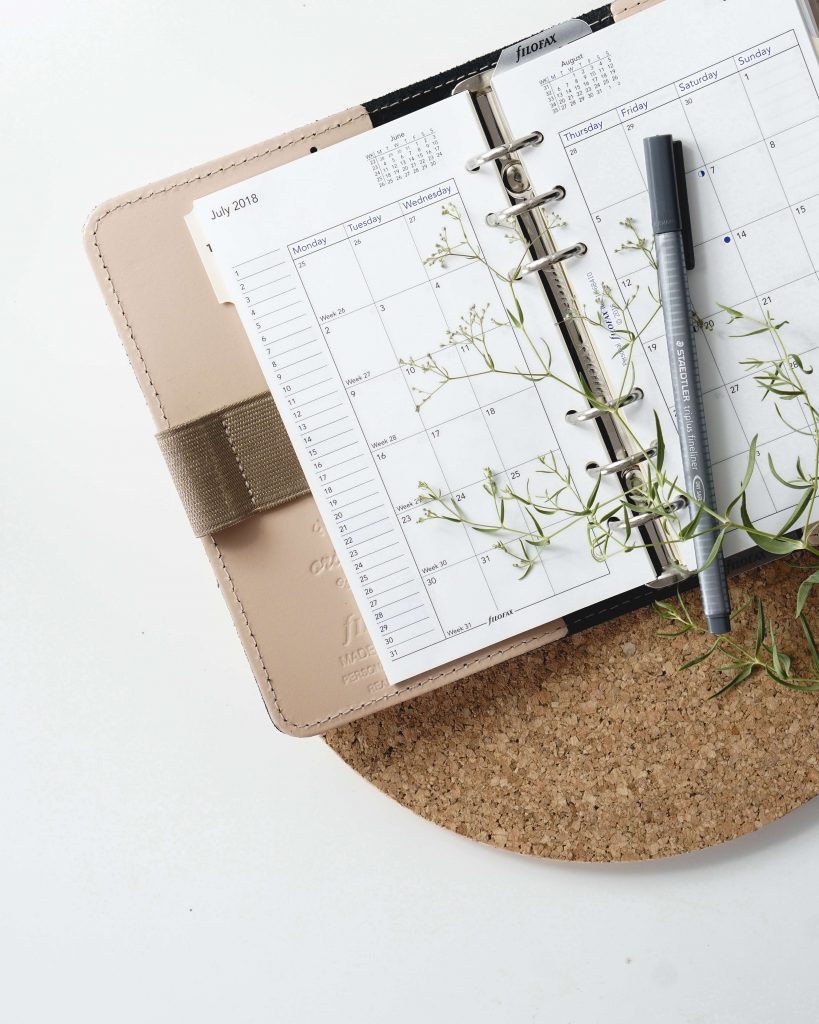 ⏳ Recommended time frame: One year to six months in advance
Let's face it, planning a bachelorette party is both exciting (your favorite person is getting married!) and overwhelming (there's so much to do!). There are so many details to juggle to make it a truly memorable occasion. That's why you need plenty of time to make sure you have enough time to make the most important decisions and that every aspect of the event is handled properly. Ideally, you should start the pre-planning process one year to six months in advance.
But don't worry, you don't have to handle all the bachelorette party essentials straight away! Once you're officially asked to be the maid-of-honor, you can simply start by nailing down the following key elements. They will make all the difference in the planning process and ensure it all goes smoothly.
Save the Date
Start the planning process by choosing the perfect date. Perhaps the bride has some specific dates in mind when she would like to celebrate?
There are no hard rules on when the bachelorette party should be held. It can be anytime between a couple of months to a week before the wedding day. Just make sure that the date will be both convenient for the guests and, most importantly, the bride.
Set a Budget
It's important to draw up a budget at the beginning of the planning process. It will give you an idea of how much you can afford to spend and will help you come up with ideas about what you can afford and that won't break the bank.
Years ago, the maid-of-honor would have covered all the bachelorette party expenses. Today, bachelorette party etiquette suggests that everyone invited should contribute to the cost, including other bridesmaids and family members. That's why it is important to discuss the budget with everyone who will be chipping in, so that you can all figure out the final number together.
Make a Guest List
Who are you planning to invite? According to some wedding experts, a bachelorette party is reserved only for bridesmaids, close female relatives, and friends. To avoid any mistakes with the guest list, make sure to discuss it ahead of time with the bride-to-be. After all, it's her day, and she gets to decide who she wants to invite.
II. Step Two: Choose the Destination and Activities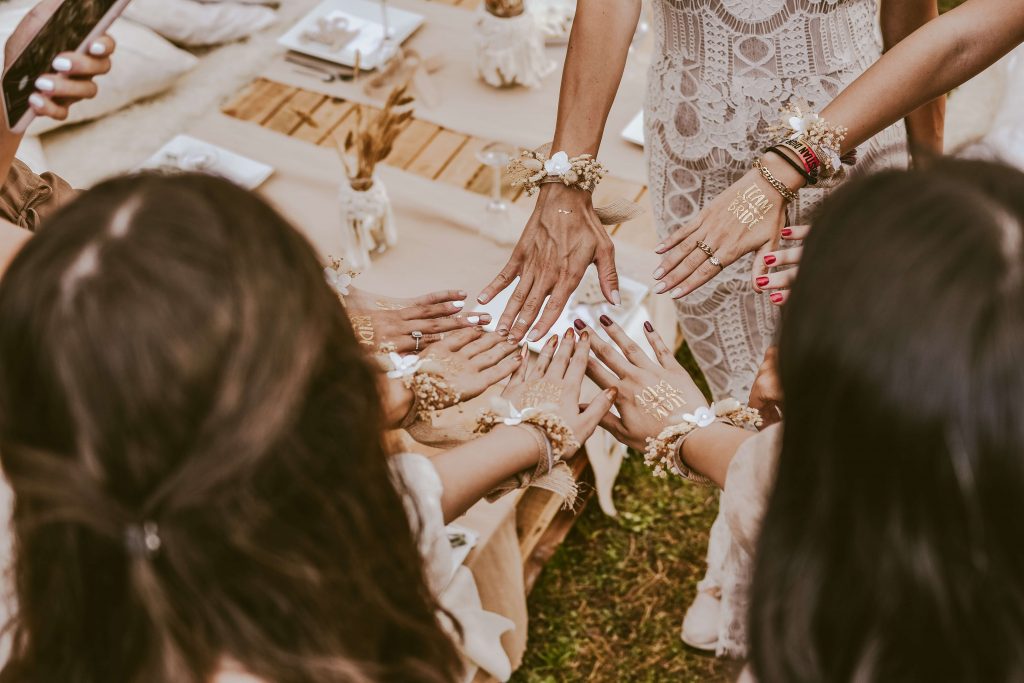 ⏳ Recommended time frame: Up to 3 months in advance
As the bachelorette party date approaches, it's high time to think about what you can do to make the event stand out. You should have your plans finalized around 3 months in advance to make sure that everything will be perfect!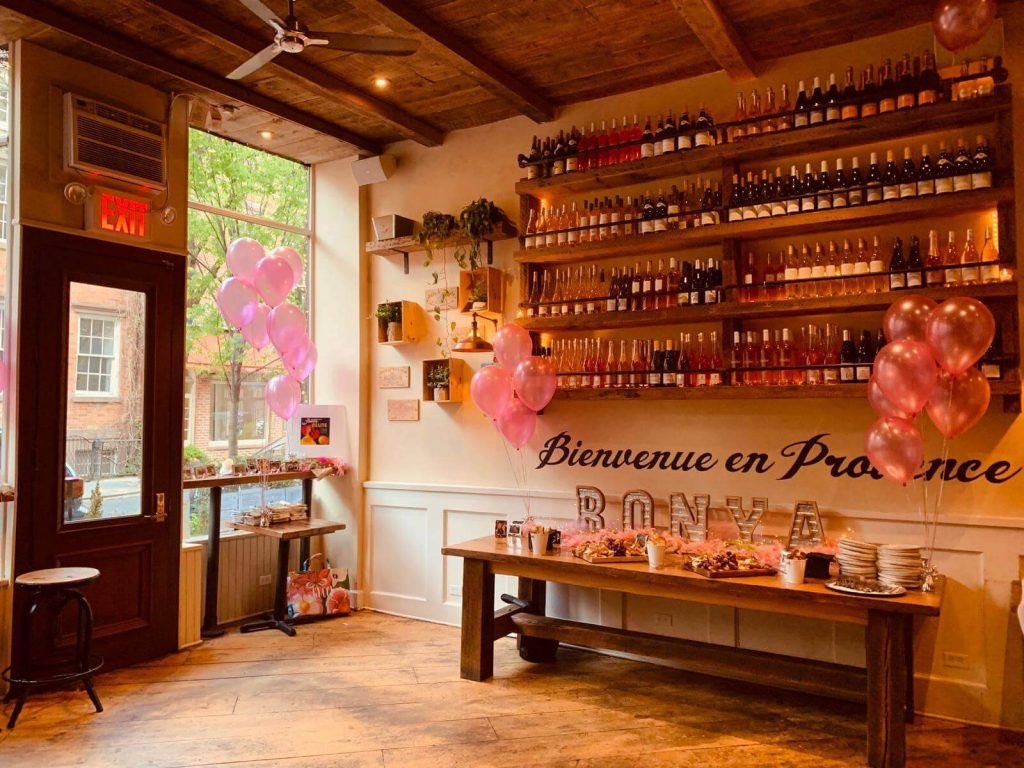 Where does the bride want to celebrate her last days as a bachelorette? When deciding on a location, consider the bride's interests and hobbies. Does she love the beach or prefer the hustle and bustle of the big city? Would she enjoy an elegant dinner in a glamorous private dining room, a cozy celebration at home, or a relaxing weekend in a wine region like the Napa Valley, Sonoma, or Walla Walla Valley?
Consider the group's budget and travel preferences as well. Once you've narrowed down the location, do some research on the local nightlife, the dining options, and the available activities to make sure they align with everyone's interests. Then search through the listings for amazing party locations on the Tagvenue platform and book the one you love the most.
With a little bit of planning and brainstorming with the bride and her guests, you're sure to find a bachelorette party destination that everyone will love! If you decide to travel to your perfect spot by plane, the best time frame to book the plane tickets is between 4 months to 3 weeks in advance. That's when you can get them the cheapest!
Pick an Exciting Bachelorette Party Theme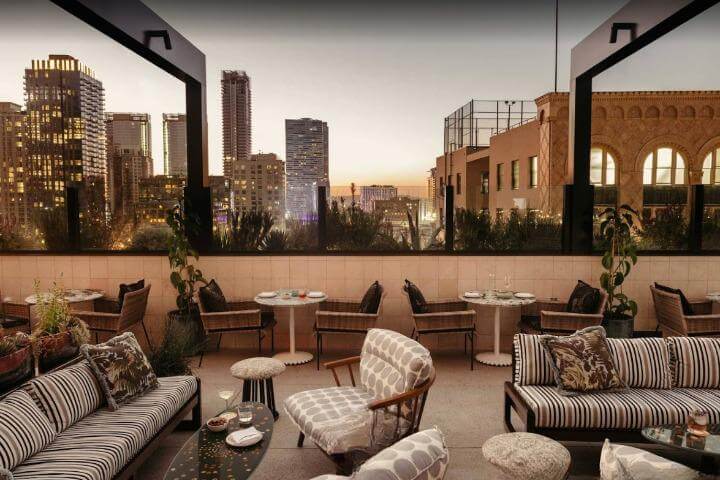 A bachelorette party needs a theme! It's an essential element that will help make the event truly special and unforgettable. There are plenty of fantastic themes out there, but whatever you choose, make sure it aligns with the bride's personality and interests. This will make the celebration more personal and make it something that she will forward to with anticipation!
Some of our favorite bachelorette party themes for this year are Space Cowgirl, Barbie, Mean Girls (who doesn't love this classic movie?!), or Euphoria.
Want some more inspiration? Check out our blog post for some exciting and fun bachelorette party themes!
Plan Fun Bachelorette Activities
Have you picked the theme? Great! Now let's talk about some fun and entertaining activities that will keep everyone laughing and having a great time. Make sure you prepare some exciting games like the Newlywed Game or the Ring Hunt. These fabulous icebreakers will ensure that everyone enjoys themselves.
Depending on the location of the bachelorette, you can, for example, go bar or restaurant crawling, take a cruise on a yacht, or head out to a karaoke bar and sing your heart out. Just hop on our platform to discover all of the best options!
Book a Venue and Accommodation
Choosing the right venue and accommodation for your bachelorette party is crucial to the success of the event!
Start by deciding on the type of venue and accommodation that will suit your needs. Take into consideration the size of your group and the level of comfort you're looking for. Once you have a shortlist of potential venues (or accommodation), compare the prices and read the reviews to see what kind of experience other people had. Make sure to check in with the other guests to find out their opinions. With their help, you'll definitely choose the best option.
Once you have found the perfect space, book it as soon as possible to avoid anyone snatching it from you!
Book the Vendors
Some of the most popular vendor options for bachelorette parties include photographers, a DJ, a private chef, or personal entertainers. If your budget allows this type of service , make sure to book these professionals only after reading the reviews, comparing the prices, and browsing their portfolios.
Plan the Transportation and Logistics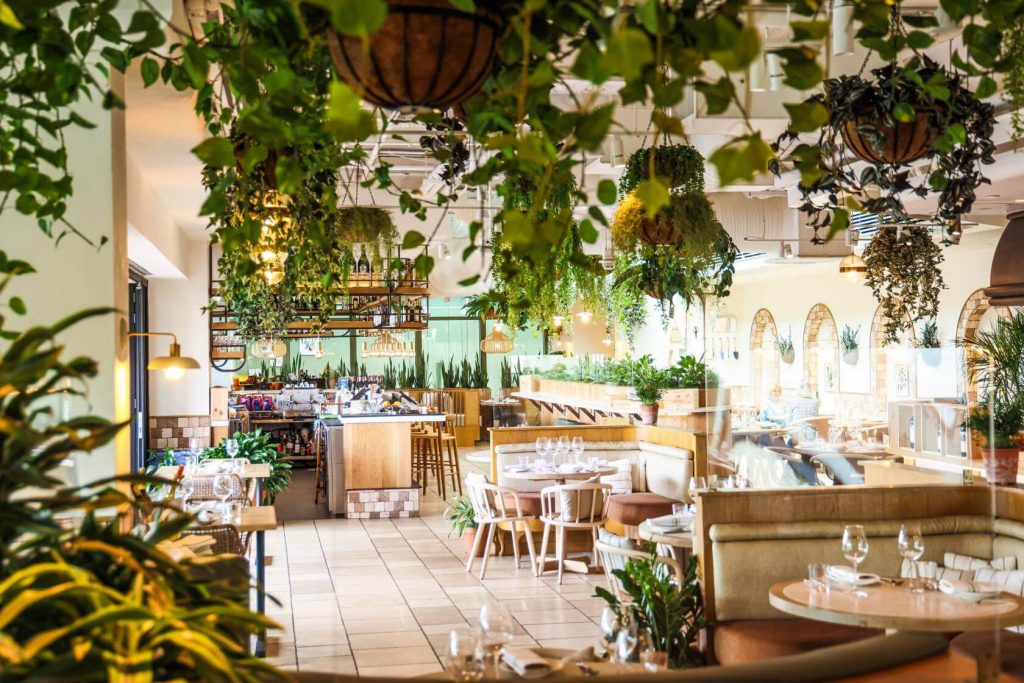 Once you have picked a destination or the venue where you will celebrate, think about the transportation and logistics. How will you get there? By private car, public transportation, or perhaps by a fancy limousine? If it's a bachelorette trip to another country or state, then the most affordable option could be going there on a plane. You should also consider renting a car at the airport so you can reach your accommodation in comfort!
III. Step Three: Food and Drinks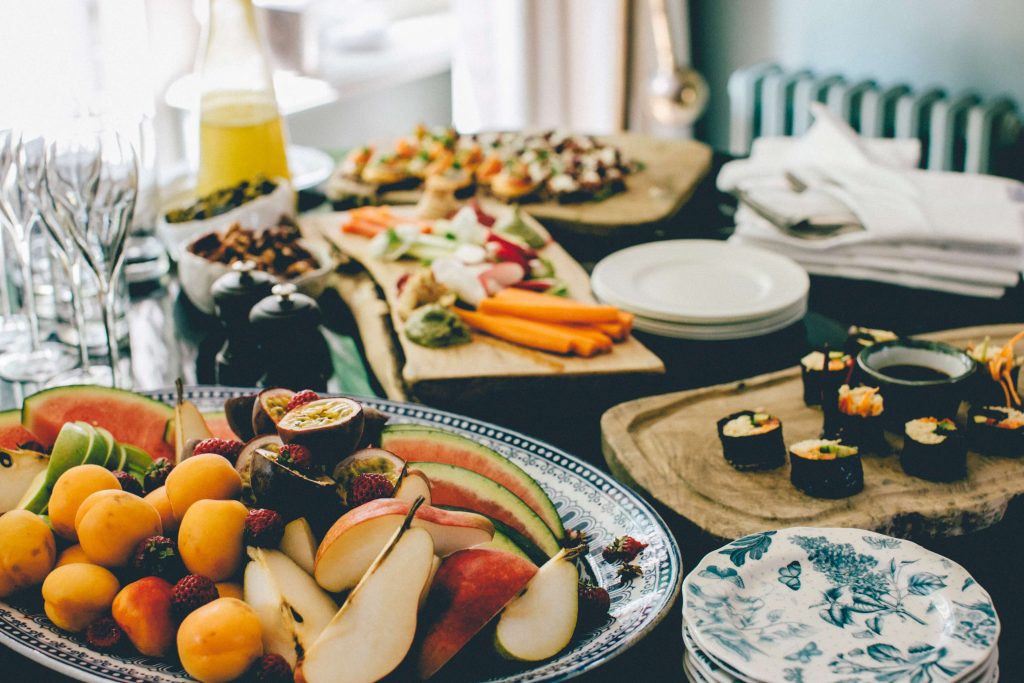 ⏳ Recommended time frame: Around two months in advance
Food and drinks set the tone for the entire event and make it stand out. Whether you're planning a low-key night out or an extravagant party, make sure you decide on the menu ahead of time so everything can be tailored to the tastes of the bride and her guests.
Start by determining what the bride will enjoy most, having a sit-down meal, a potluck, or a more casual buffet-style spread? Perhaps she's a foodie and would love a luscious meal at a fancy restaurant? With a little planning and creativity, you can create a menu that will make the bachelorette party a delicious and memorable occasion for all. Just make sure to take any dietary restrictions or allergies of the guests into account, and include a variety of options to accommodate everyone.
And, of course, don't forget to add some sweet treats like mini cupcakes, macarons, cake popsicles, and more to the menu ! They will add a special touch to the event and pop in pictures!
Get the Booze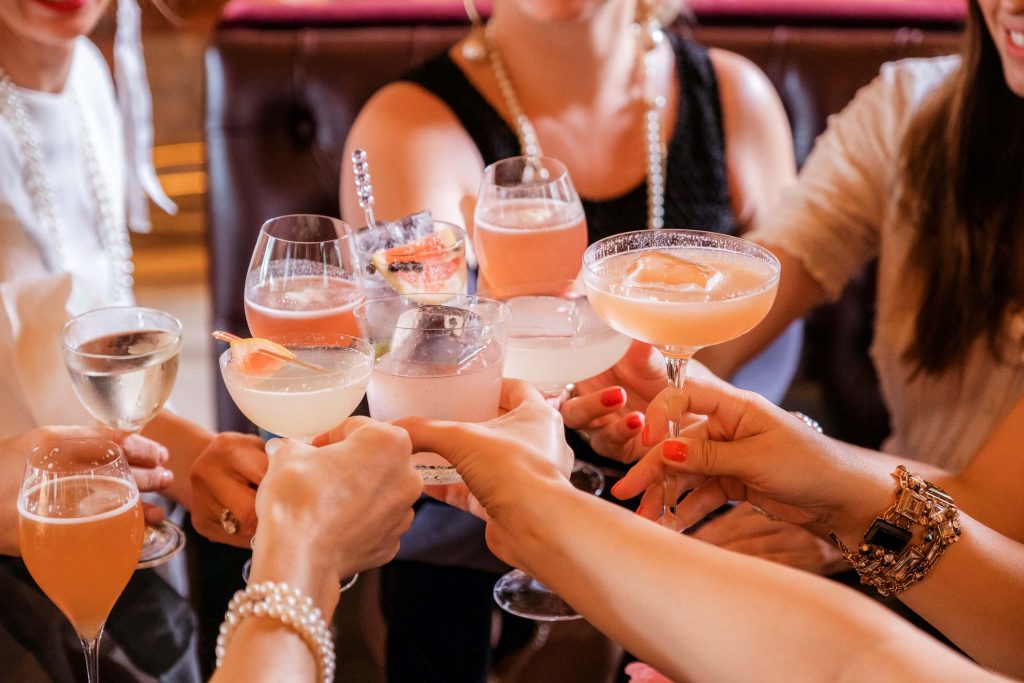 Where there's a bachelorette party, there have to be great drinks! You can hire a personal mixologist who will spoil you with delicious cocktails and mocktails, rent a party venue with a drink bar, or become a bartender for the night! There are plenty of fantastic recipes out there that can teach you how to make fab bachelorette party cocktails, from unicorn mimosas to rose cosmos and more!
IV. Step Four: Decorations and Party Favors
⏳ Recommended time frame: Up to 1 month in advance
Let's move on to some of the most exciting elements: decorations and party favors! They will make the event more cohesive, fun and will look fantastic in pictures.
Decorations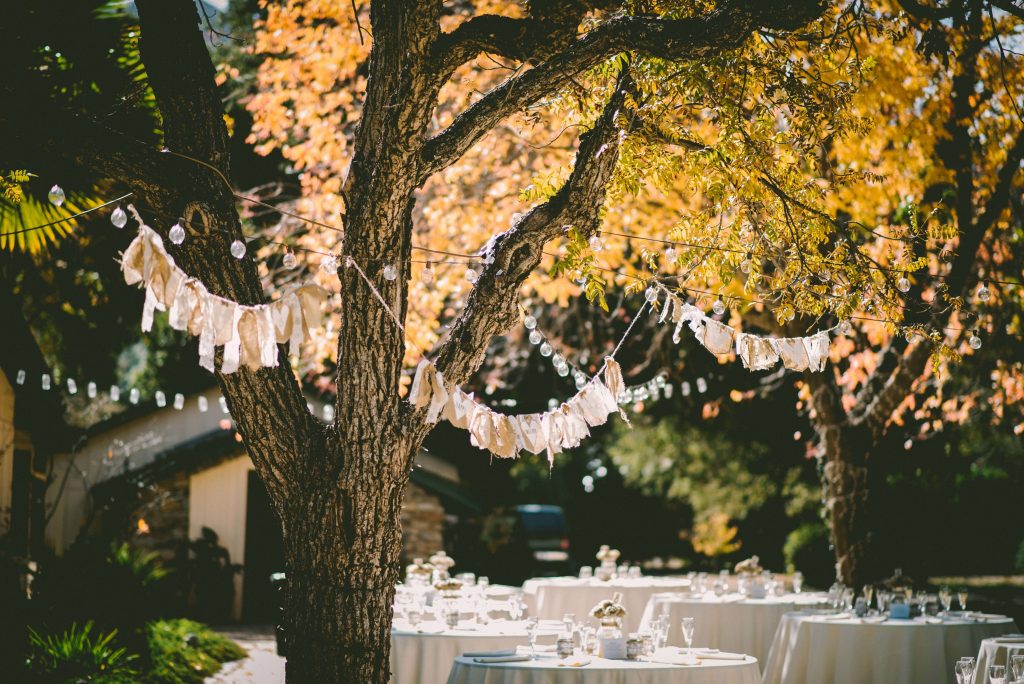 When choosing decorations, think about the theme or vibe of the party. Are you going for a chic and sophisticated look or something more playful and whimsical? It's a great idea to incorporate the bride's favorite colors to make the celebration feel more personal.
Some simple yet effective decoration ideas include balloons, streamers, and confetti. You can also use flowers or add a natural and elegant touch. Don't forget to set the mood with lighting, such as string lights or candles, to create a cozy and intimate atmosphere!
Party Favors
Party favors are a fun and thoughtful way to thank your guests for joining in the celebration. They are also a fantastic keepsake of this special celebration!
When choosing the perfect party favors, think about something that is practical and matches the party vibes. Some popular options include customized tote bags, matching T-shirts or tank tops, mini bottles of champagne, personalized magnets, or sweet treats. If you're a person who loves handcrafting, you can use this opportunity to create DIY goodies, such as cute keychains or bath bombs!
Whatever you choose, ensure that it's something that reflects the bride's personality. With a little creativity and some careful consideration, you can send your guests home with great keepsakes they will keep for a lifetime.
V. Final Checklist
⏳ Recommended time frame: Up to a month in advance
Around a month before the bachelorette party, sit down and check if you've taken care of every important detail such as party favors, the menu, decorations, etc. If some things are still in progress, making a checklist can help you keep track of all the things you've already prepared.
Making a final checklist will not only help you keep everything organized, but it will also show you how close you are to the finish line with all of your preparations! We also promise that keeping track of your planning in this way will make you feel good, relaxed, and happy that you've managed to pull everything together.
To make it all a bit easier for you, we've created our own bachelorette party checklist, which you can use throughout the whole planning process.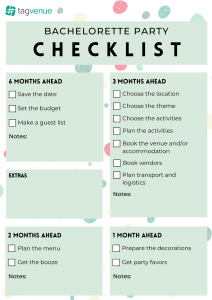 VI. To Wrap Things Up
Congrats! Now you're all ready to organize a fabulous bachelorette party that the bride and your friends will cherish forever.
Although planning a bachelorette party can be a lot of work, we know that with your creativity and attention to detail, you will create an unforgettable celebration. The bride herself chose you as the maid of honor, after all! She believes in you, so you should also believe in your planning skills! You'll definitely nail down every element of the party. Just make sure to use our free checklist and plan everything in advance. And you'll be good to go!
So go ahead, let your creativity run wild, and get ready to throw the bachelorette party of a lifetime!
FAQ
Who plans a bachelorette party?
Typically, the maid of honor and the bridesmaids are responsible for planning a bachelorette party for the bride-to-be. However, in some cases, close friends or family members of the bride also may take on this responsibility. The point is that whoever takes on the task of planning the bachelorette party should have a good understanding of the bride's preferences, personality and interests so they can create a fun and memorable experience that she will cherish for a lifetime.
What do you do at a bachelorette party?
Overall, a bachelorette party is a celebration thrown for the bride-to-be and her close friends and family members. It's a time for everyone to have fun and make some unforgettable memories before the big day.
The typical activities can vary depending on the preferences of the bride and her friends. Some popular options include bar crawls, indulging in a spa day, taking a weekend trip, or doing a fun activity together like a wine tasting or a dance class.
To create a fun and memorable experience, it's best to choose something that the bride and her friends will enjoy. That way, everyone will kick back and have a great time celebrating the wedding.
How many guests are at a bachelorette party?
Honestly, it all depends on how many people the bride wants to invite as well as the type of celebration being planned. Some bachelorette parties are small and intimate, with just a handful of the bride's closest friends or family members in attendance. Other bachelorette parties can be larger, with anywhere from 10 to 20+ guests.
Overall, the size of the party depends on the bride's wishes and the activities planned. If the bachelorette party involves going out for a night on the town or taking a trip, a smaller group might be more manageable. If the celebration involves a spa day or a fun activity, a larger group could work just as well.
The important thing is to make sure that the bride feels comfortable with the number of guests and that everyone who attends is able to have a great time celebrating together.