🎵This is Halloween, this is Halloween!
Halloween is one of the most fun-filled nights of the year and it is all about enjoying yourself while getting spooky. Trick or treating, carving jack-o'-lanterns, and donning costumes at a Halloween party all make this holiday a great opportunity to catch up with your friends and forget about your sorrows. No wonder this holiday is growing more and more popular each year in the UK!
The only disadvantage to Halloween may simply be that it only takes place once a year (what a shame!).
If you're a Halloween enthusiast (just like us!) or you love everything that screams 'scary', then why not throw a Halloween birthday bash? This can be an especially great idea when your birthday falls anywhere from September to mid-November. You will have a blast organising an event that is spooky and exciting at the same time!
So what do you say? Are you in for a spooky birthday? Yes? Then dust off those fake skeletons from the closet and start planning a spooktacular Halloween birthday party!
Buckle up and get inspired by our Halloween birthday party ideas now!
Top 9 Ideas for a Halloween Birthday Bash
1. A Lush Vampire Dinner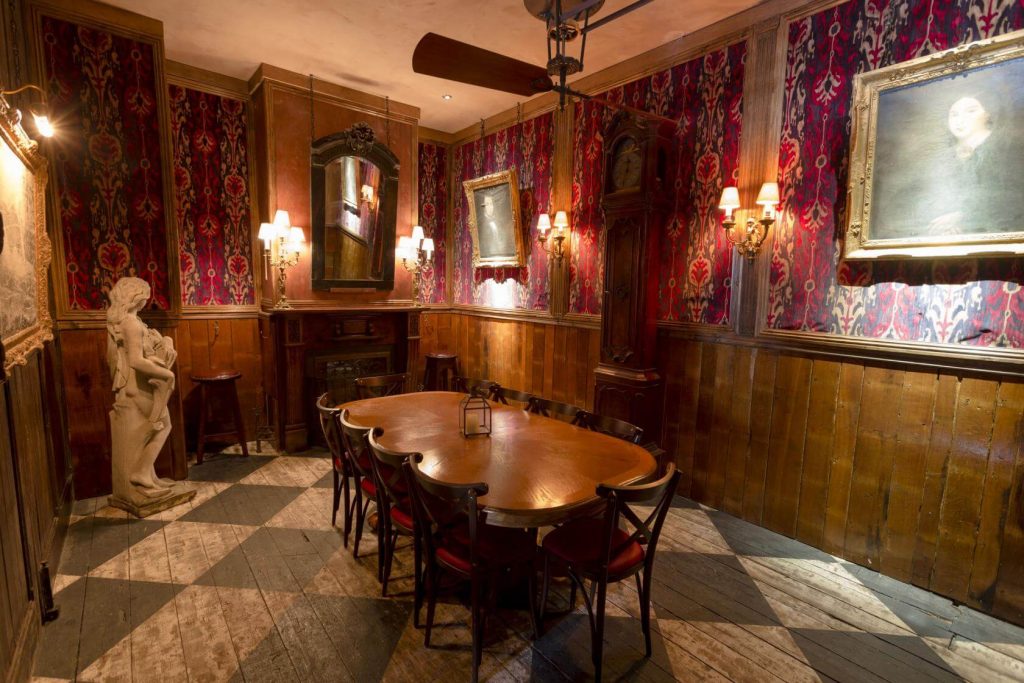 Turn your chic dinner party into something more sinister and send chills down everyone's spine! Throw on some elegant vampire-looking attire and get down to planning.
The easiest way to create mysterious and eerie vibes at a vampire dinner is to pick a crimson colour scheme. Why? Because it mimics the colour of blood!
Don't be afraid to add some bright red colours to the centre of the table, and throw in some black balloons, red roses, banners and candles. And during the event, dim the lights! It will add an aura of mystery to the whole dining experience.
When it comes to the menu, consider serving something that a real vampire wouldn't be ashamed to eat, such as a medium-rare steak, beef brisket or chicken tenders with some sides. Of course, you also can't forget about serving red wine from blood bags! While this may sound a bit naff, trust us, it will get everyone in the right spooky frame of mind.
And how about having dinner at one of the best restaurants in town? Restaurants offer an ideal setting that is perfect for a bone-chilling birthday dinner. Plus, you won't need to prepare any decorations on your own or worry about the cleanup.
2. Halloween Heist
Why not get active and turn your birthday party into a Halloween heist that Jake Peralta and Captain Holt from Brooklyn Nine-Nine wouldn't be ashamed to participate in?
In the series, detectives must connive to outwit each other on Halloween to steal a valuable item, such as a medal or crown from a secured space. And they have to do it by midnight! The person who manages to do that wins and is called the Ultimate Human/Genius.
Sounds difficult? No worries! Here's our alternative version: take everyone for a Halloween Scavenger hunt!
Simply decide where you'd like the heist to take place: inside or outdoors. Then, take some time to figure out how you'd like the guests to collect the treasure. For example, you can hide Halloween-oriented clues around the area and ask everyone to take a picture of the found treasure with a polaroid. And to make it more spooky, consider organising the heist when it gets dark.
In the meanwhile, you can stay home and work on some Halloween-themed refreshments so you can properly welcome everyone when they come back from the adventure.
Just make sure not to over-complicate the clues and drag the heist on forever. The idea is for everyone to have fun and feel festive, not tired and drained!
3. Witches on their Brooms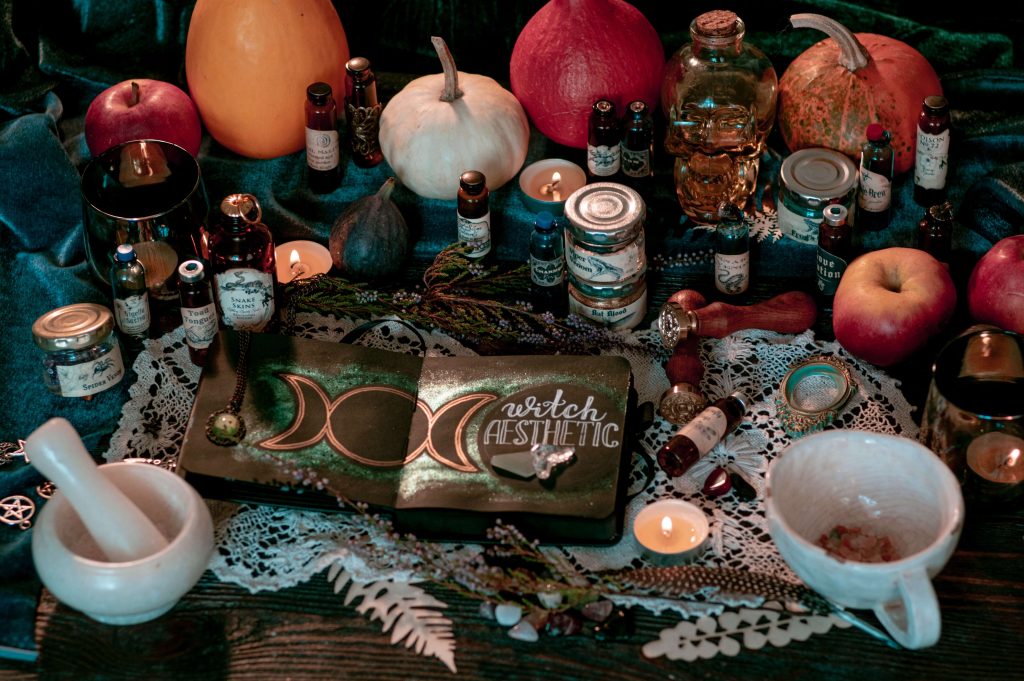 Ladies, this idea is just for you! Turn your party place into a modern coven instead where you won't be afraid to cast love spells and drink alcohol-fueled magic potions.
Use decorations in bright green, orange, purple and black. Throw in some balloons, candles, as well as witch hat toppers on the finger foods to add to the ambience. Also, don't be afraid to match different patterns and, for example, match a polka dot table runner with a chequered tablecloth.
When the setting is ready, grab your broomsticks, don your capes and witch hats and get ready for a magical celebration!
4. Creepy Circus Party
Keep the atmosphere eerie by transforming the party space into a run-down circus tent. Use old sheets to drape the ceiling and walls so it looks like a real tent. Add red balloons, fake skeletons, and a few other animal decorations such as rats, monkeys, owls, snakes, and hang clown props in the least expected spots.
To hype up your crowd for the event, send birthday party invitations that look like circus tickets. And get ready to scare your guests with this setting!
5. Jack-O'-Lantern Party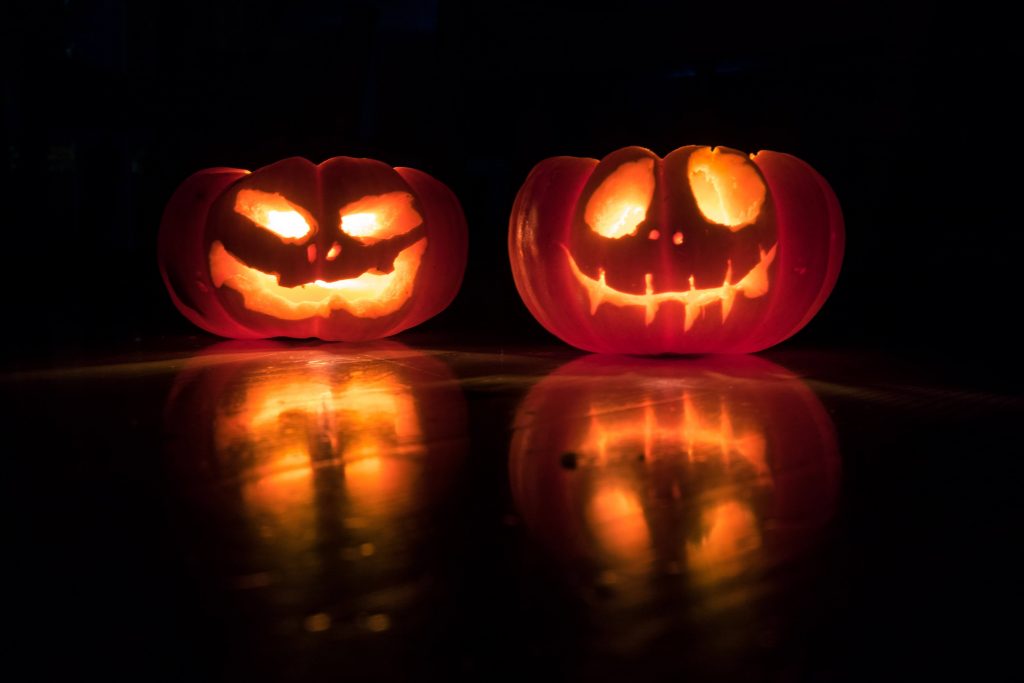 What's the symbol of Halloween? A pumpkin! So how about making this delicious vegetable the main decoration? This Halloween birthday theme is extremely fun and easy to pull off.
Create a spooky setting by carving pumpkins into scary creatures. And you can engage other guests to join the fun and help you! Then, place them in visible spots so that everyone can see them. Once you pop the tea lights inside the pumpkins and turn off the lights, everyone will have chills running up their spine.
With the pumpkin flesh that is left over after carving, you can prepare a whole pumpkin-oriented menu and serve some delicious pumpkin pie, muffins, creamy pumpkin pasta, or spicy pumpkin soup. Sounds delicious, right?
6. Mad Scientist Party
What do Dr Frankenstein, Dr Jekyll and Bruce Bane have in common? They were all mad scientists! Their eccentric and evil side can inspire you to don your own lab coat and goggles and host a spine-chilling birthday bash to remember!
To rock this Halloween birthday theme, try to make the setting eerie and thrilling by having neon lab banners, dry ice, bubbling liquids, skulls and fake brains in jars as centrepieces. You can also create lab stations where people can sip drinks from blood bags and syringes, as well as eat spooky-looking finger foods like eyeball cookies, pretzel bones or spicy orange bat wings.
And why not top off the celebration with a birthday cake that looks like a brain!
7. Murder Mansion Party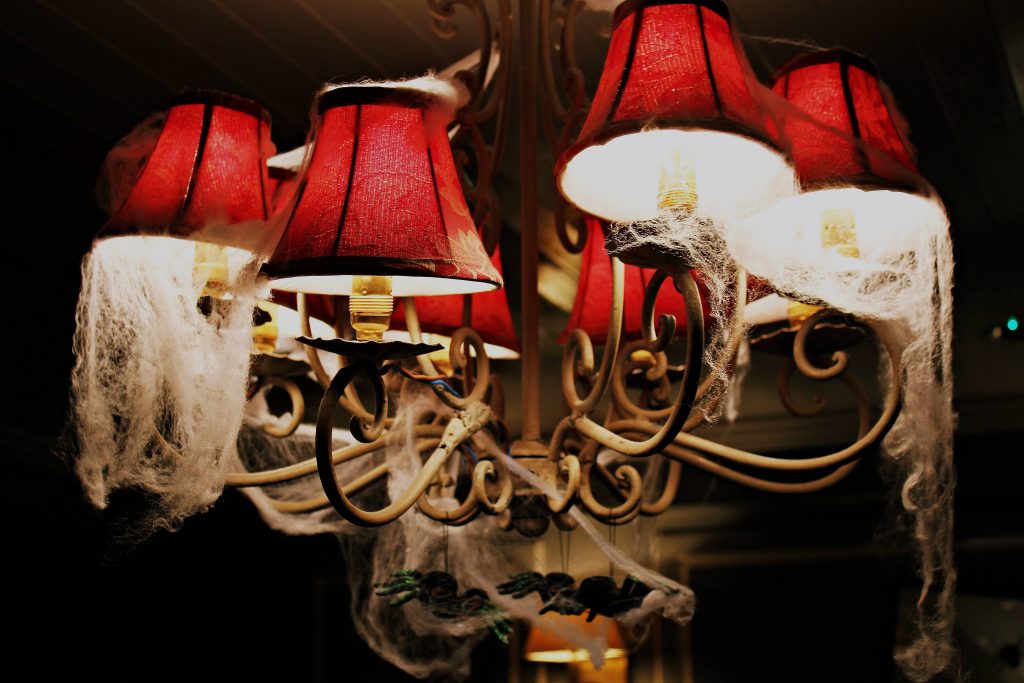 Transform your home into an abandoned mansion by spreading fake spider webs across the room in places like the ceilings, around shelves, on the mirrors and on the lamps. Don't skimp on the webs –use them as much as possible! Once you're done, hang crepe cloth and place some skeletons, spiders and skulls all over the house. This will add a special chilling touch to the decor when you dim the lights!
Your guests will be afraid to move any further once they step into your house. But that's not all! To make the party more fun and spooky at the same time, invite everyone to solve a murder mystery game together. You can easily find murder mystery kits online or book a virtual event with a host that will guide you through the experience!
8. Scary-oke Party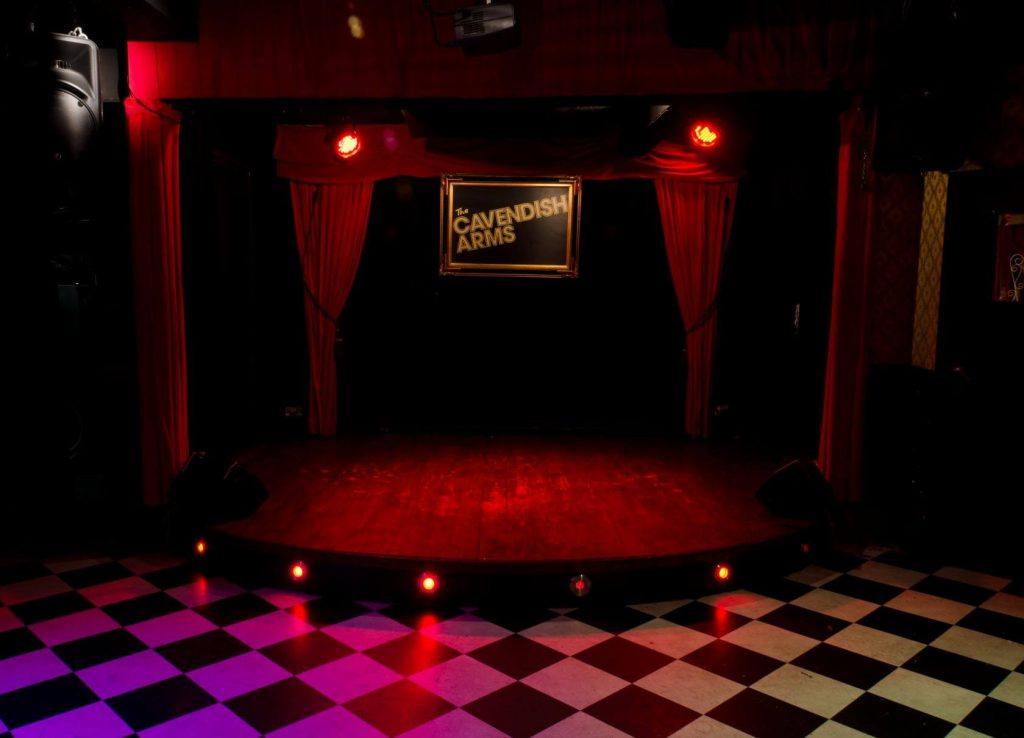 Scare the spooky monsters and witches away with some terrifying singing! This Halloween birthday party idea is not only budget-friendly but also super fun and easy to pull off. Decorate the room to your taste for a creepy ambience and ask everyone to come dressed up as musical icons.
Create a playlist with Halloween hits and share it with everyone in advance, so they can prepare and warm up their vocal cords. When the booze kicks in, let the real fun start.
Another great idea is to dress up and take everyone for a Halloween singing session at a real karaoke bar.
On Tagvenue, you will find places that charge from as low as £8 per hour!
9. The Walking Dead Party
Invite zombies to your house and have a blast! Well, not real zombies, of course. For this party, guests that show up dressed up as zombies will do!
Prepare flashy decorations and birthday party banners with signs like Attention – Zombie Area. You can also serve a signature drink and tag it as a curing vaccine that will help everyone to return to their normal selves.
Make sure to throw some disposable cameras around, as such a celebration will be worth capturing!
Get the Spooky Celebration Started
If your birthday falls in autumn, having a Halloween-themed birthday party sounds like a plan! And as you can see, there are plenty of Halloween birthday party ideas that can help make your event successful.
So which one will make your guests the most excited? Get ready to make it happen and good luck!
Wondering how to plan your birthday party from scratch? Check out our guide about everything you need to know in order to plan a successful celebration.
FAQ
What happens at Halloween birthday parties?
A Halloween birthday party is a classic birthday party with a spooky theme that in some way alludes to this exciting holiday. It doesn't have to stand out too much from the classic birthday party: usually, there's a cake, people bring presents, play games, talk, eat, drink and laugh. 

It's the perfect idea for anyone who has their birthday near Halloween or simply loves anything that's spooky and scary. We highly recommend this birthday party concept, as it will add a unique quirk to the event and make it more memorable and exciting for the guests. 
How early should I book a venue for my Halloween birthday party?
The earlier you start searching for the perfect venue, the more options you'll have to choose from. A general rule of thumb recommends booking a venue from 12 to 8 weeks in advance. This timing will allow you to thoroughly check available offers, compare them and pick the best one that offers the most in your price range. 

Do you have any more questions about hiring a venue? Why not use a party planning checklist! This checklist covers everything you need to nail the venue-search process.
What type of venues can I book for my Halloween party? 
You can book anything from bars, restaurants, rooftop venues, banquet halls, studios, warehouses and blank canvas venues. However, before signing the contract, make sure that you can decorate the space as you like. Some venues may have a fixed setting, which means you won't be able to arrange the table layout nor add any giant decorations like clown props, or messy ones like confetti and glitter. 

If you'd like to build a spooky Halloween setting from scratch, the best option for you is to look for blank canvas venues. You'll be able to put a stamp on the space and give it a personalised spooky feel.