Bridal showers are all about showering the bride-to-be with love and appreciation (and some gifts, probably). They might seem like laid-back events, but they still require a lot of careful planning!
Unlike a wedding, a bridal shower doesn't have to follow any sort of stereotypical agenda! If you're in charge of organising this celebration for your friend or family member, you might be looking for ways to make it a bit more exciting. In that case, you're going to love what we have to share with you! We've got exciting activities, themes, and other bridal shower ideas that will help you pull off an amazing bridal shower..
What Is a Bridal Shower and How Is It Different from a Hen Do?
The tradition of bridal showers developed in the late 19th century in the United States, but it's growing in popularity around the world. In short, a bridal shower is a daytime event where the future bride's closest ones shower her with love and gifts! It usually takes place a few months before the wedding.
Gifts have always been an important part of wedding showers, as opposed to hen and bachelorette parties. Bridal showers also tend to be rather relaxed events, dedicated to sharing advice, playing some games, and opening the presents.
Hen parties, on the other hand, are usually held in the evening or over a few days and are more of a 'wild', intense event, often including a lot of drinking and partying. They are more like a goodbye to singlehood, while bridal showers are more about welcoming married life with open hands!
Fun Bridal Shower Activities that will Keep Everyone Entertained
Being the centre of attention might get tiring for the bride and opening gifts could get a bit monotonous, don't you think? There's an easy way to counteract that! We've got some bridal shower ideas that will make sure that no one is bored and yet the bride is still pampered and showered with love. Ready to dive in?
1. Learn New Crafts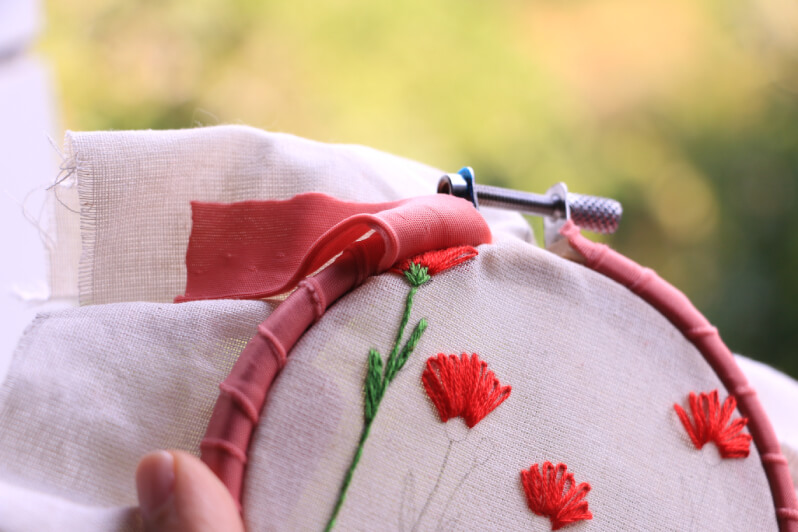 If you want to organise a relaxed bridal shower, why not include some crafting? There are so many options to choose from, including calligraphy, pottery, candle making, and even crochet. Pick something the bride would enjoy the most and provide everyone with the necessary supplies (or a shopping list!). If you're based in Boston, you can even hire a craft room just for yourselves!
To make a crafty bridal shower even more fun, you can turn your creations into souvenirs from the party. Add a signature with the date and '[name]'s Bridal Shower' so the memories can stick with you for years to come! Alternatively, you can create DIY wedding decorations and add a special touch to the upcoming Big Day, right?
Perfect for: The creative bride 🎨
2. Make Stunning Bouquets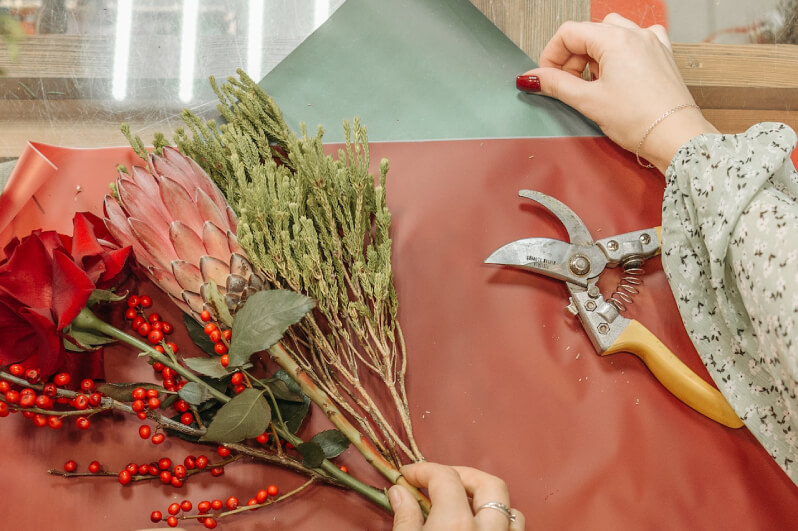 The art of flower arranging is something almost everyone will love. It takes a bit of practice at first, but then it's just pure fun! Bouquet making is the perfect recreational bridal shower activity: you can all sit together in a circle and gossip while putting together your arrangements! With the skills you can learn during a simple floristry workshop, the bridal party will have the prettiest bouquets in all of human history!
Perfect for: The flower lover 💐
3. Master Makeup Techniques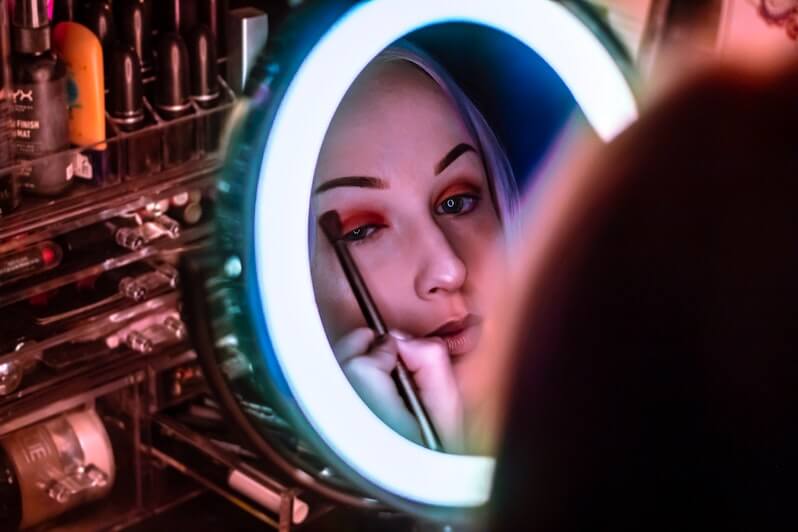 There aren't many better opportunities to share advice and spend some lovely time with your closest ones than to do makeup together! If you're all fans of a bit of art on your face, taking a makeup class is a great activity for a bridal shower.
Try out something visual and striking, natural and delicate, or anything in between! Maybe someone will find a new look to rock at the wedding? Just remember, you can't overshine the bride!
Perfect for: The wannabe MUA 💄
4. Make Sweet, Sweet Art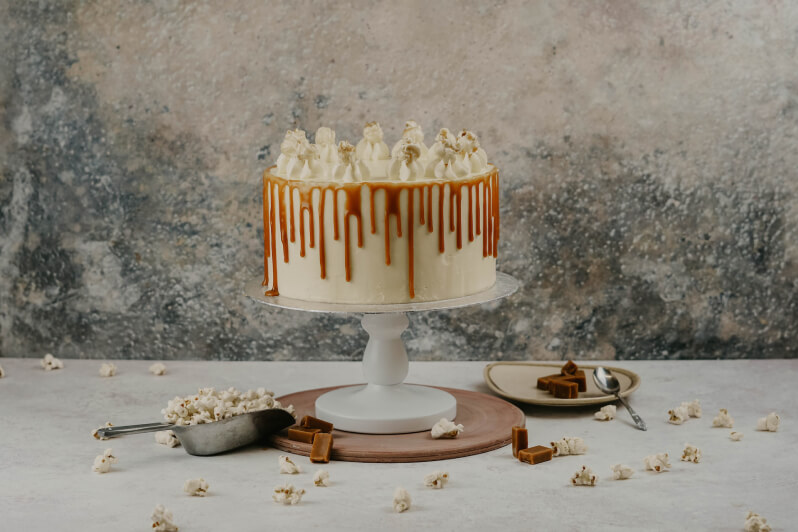 No bridal shower is complete without something sweet! Sure, you can go for a classic dessert buffet, but why not make this into a fun activity? Host a cake decorating party and dive into the basics of the craft together! In the end, it doesn't matter if some of your creations look better than others. As the iconic comic says, 'Holy ****, two cakes!'
Perfect for: The artsy cake lover 🧁
5. Taste the Sweetness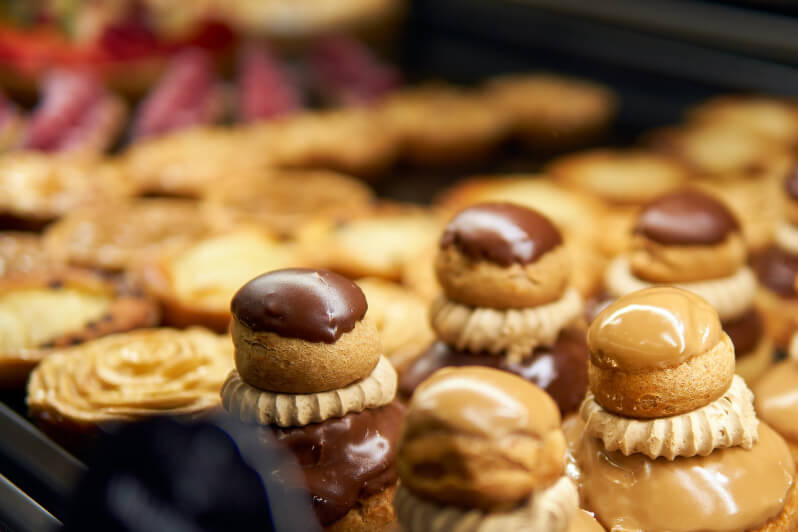 We've been talking about desserts, so it's high time to mention a different kind of tasting experience! Hosting a cake or chocolate tasting party is the ideal opportunity for the bride to indulge in her favourite sweet treats.
In case this still doesn't sound exciting enough, how about an international sweets tasting? This one requires you to start planning a bit further in advance, as candy from abroad might take a bit longer to ship. The future bride certainly deserves that extra bit of effort, though!
Perfect for: The sweet tooth 🍫
6. Discover Bespoke Vino and Cheese Pairings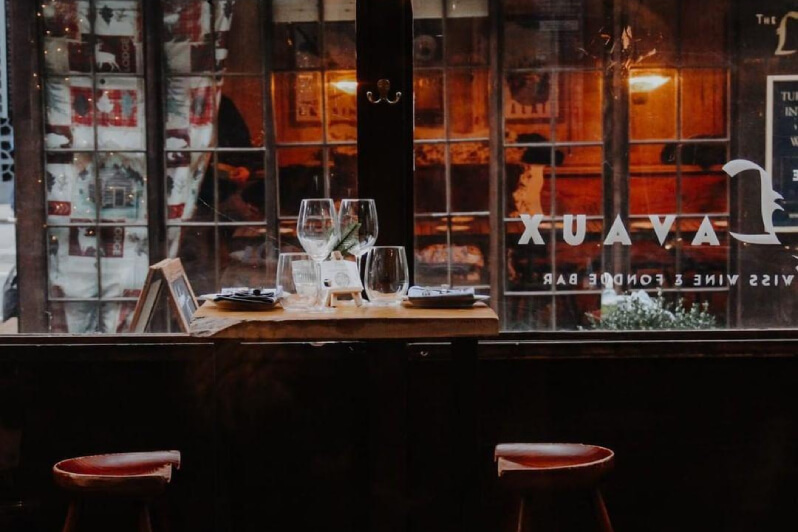 Learning how to perfectly pair cheese with wine is a useful skill every future bride could use. In fact, we think there's never too much vino knowledge for anyone! If you're looking for a sophisticated way to sneak some alcohol into the bridal celebration, this one's going to work like a dream!
You can also try out a virtual wine and cheese tasting session and celebrate with your closest ones who can't come in person!
Perfect for: The sophisticated drinker 🍷
7. Host a Bridal Cocktail Potluck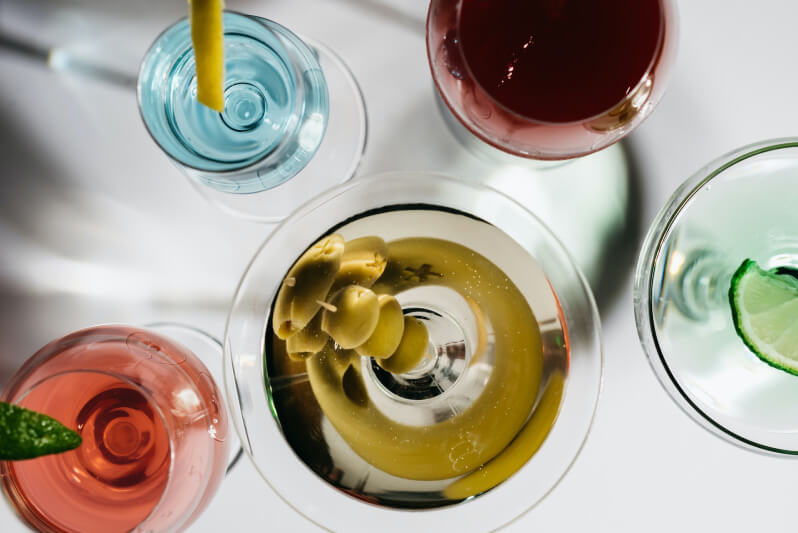 Themed cocktail and mocktail parties are growing in popularity, so why not jump on the bandwagon for the bridal shower? But don't think we're suggesting you just do a regular drinks potluck, nothing of the kind! Instead, ask the guests to prepare cocktails that make them think of the bride. You can even turn it into a little competition and see whose beverage fits her taste best!
Perfect for: The adventurous drinker 🍸
8. Pamper the Bride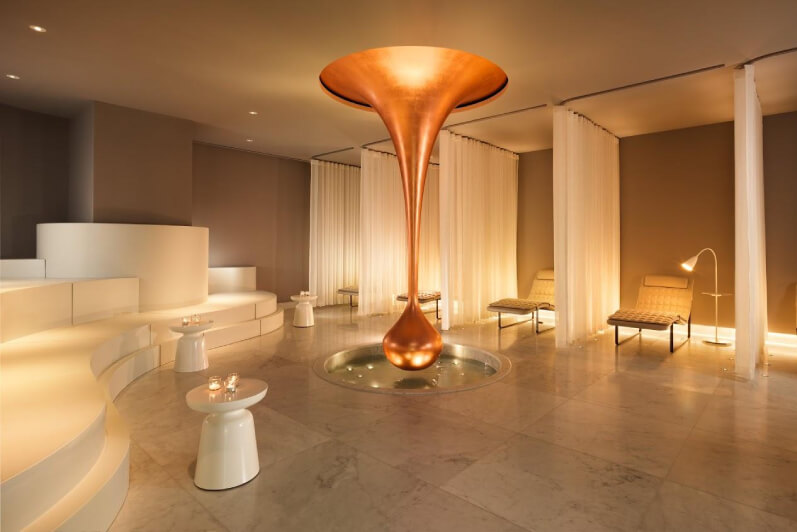 A timeless classic, spa and wellness days are a foolproof way to make the bride feel loved and cared for before her wedding day. You'll get to relax together as a group, so everyone will have a lot of fun with the treatments, massages, and relaxing baths! Head to a spa or organise a DIY wellness day at home, it's easy!
And bonus points if the bridal shower takes place shortly before the big day! This way, the bride will be able to wind down in such a stressful time and feel her best when walking to the altar!
Perfect for: The bride who needs a rest 💆
9. Get Your Bodies Moving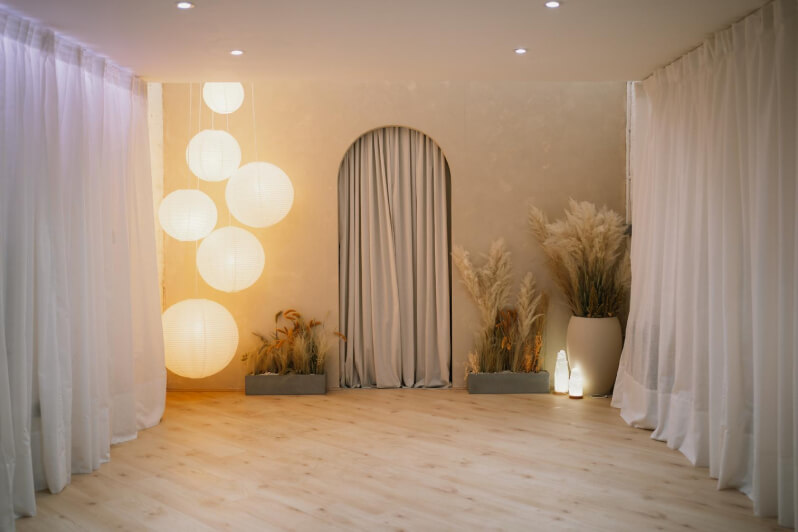 Is the squad filled with energy? Doing something for your bodies can take a bridal shower from drab to fab! Pilates, dance classes, aerobics, yoga… There's plenty to choose from when it comes to fun group activities for the bridal party. Just make sure everyone can participate, no matter their age or fitness level!
If you want to take your active bridal shower to the next level, consider hiring a dedicated venue! A yoga or dance studio will provide you with enough space for everyone and all the necessary facilities.
Perfect for: The active bride 🤸
10. Share Your Wisdom and Appreciation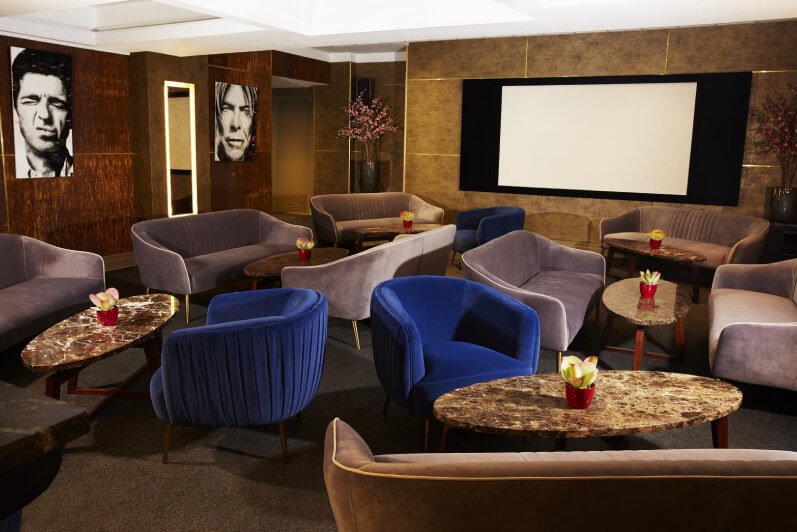 Have you heard of powerpoint parties? They are a new trend that totally deserves its popularity! Basically, each guest is meant to give a presentation on a topic of their choice. For a bridal shower, you can make a list of broad topics everyone can take up. They can include things like marriage advice, appreciation for the bride, and favourite memories together! Don't be scared to approach the topics in a light-hearted way, everyone will surely enjoy a good laugh.
And you know what's perfect about this type of bridal shower? It can also be held virtually, so even those who can't make it in person can participate!
Perfect for: The good listener 👂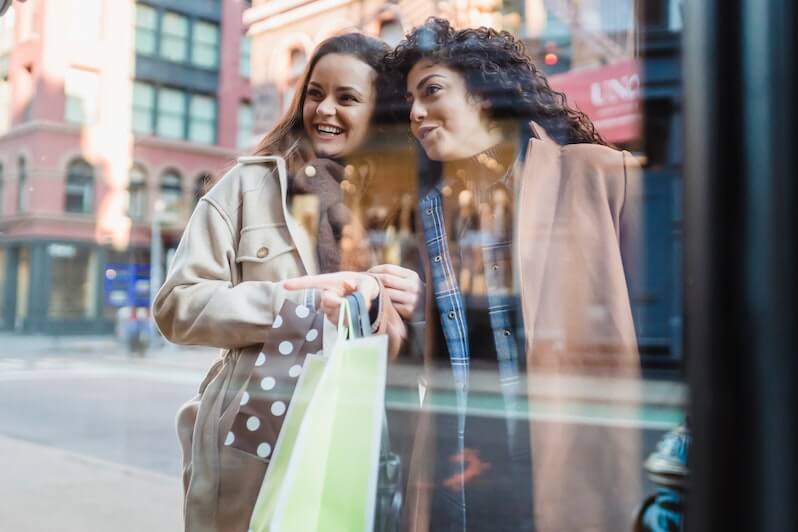 Let's be real for a moment here: practically no one would complain when offered an all-inclusive shopping experience with their closest friends and family! If the bride can't come up with a gift registry, just take her out for a day at her favourite stores. It's much easier to realise what you might need when you can see it in person! Of course, you need that beautiful new duvet cover now that you've seen it on display, right?
Perfect for: The shopaholic 🛍️
12. Shower the World with Love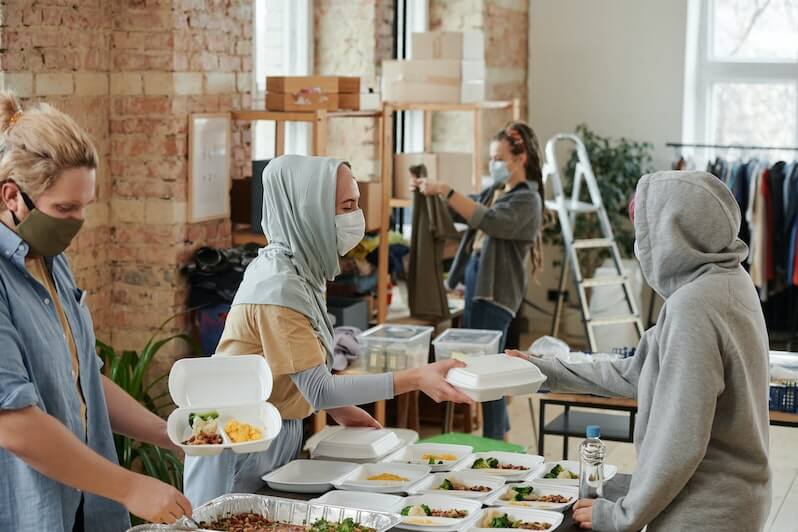 Many brides don't like to be in the spotlight, so how about throwing them a bridal shower that includes giving back to the community? You can volunteer at a local community centre, clean up your area, or organise a charity event! It's a great way to bond and take some attention off the bride before the big day!
Just make sure she's actually okay with the idea and wants to take part in these activities so the celebration is still all about her!
Perfect for: The selfless bride 💟
Bridal Shower Ideas to Give It a Unique Spin
Good news! You can make the bridal shower stand out without moving too far away from the traditional activities this celebration involves. We've got some ideas that will spice up the party and make it truly unforgettable! Whether you just want to add an unusual and trendy theme or an unconventional location, you're in the right spot. Just keep on reading to find out!
13. Pick a Theme That Screams the Bride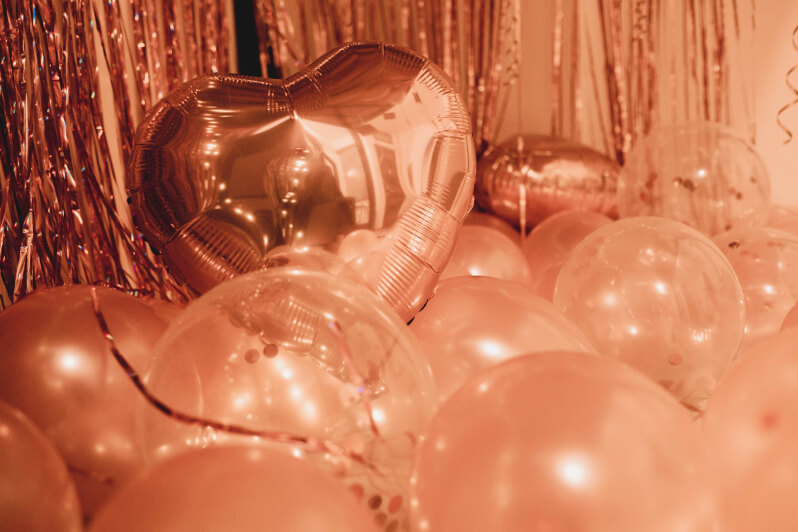 Organising a themed celebration is relatively easy. Once you have a vision, you just need to shop around, look for DIY projects and decorations, and you'll be on the right track to a well-executed theme! There's a bunch of brilliant bridal shower themes that you simply cannot overlook. Here are some of our current favourites:
Miss to mrs bridal shower.
Rustic and earthy bridal shower.
Coffee-themed bridal shower.
Citrus-themed bridal shower.
All-white bridal shower.
Still not sure? Check out our list of 170 themes to rock your party in 2023!
Perfect for: Literally everyone! 🌍
14. Invite the Other Side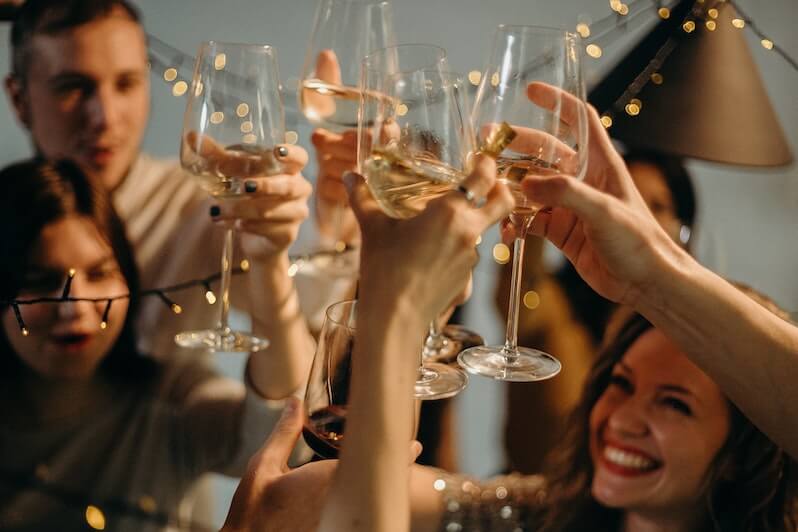 And by the other side, we obviously mean the bride's future spouse and their friends and family! Wedding showers or couple's showers, however you want to call them, are popular for several reasons. First, they are a way for everyone to get to know each other better before the wedding. Additionally, it will save you the fuss of organising two separate parties!
Perfect for: The inseparable couple 👥
15. Open Gifts in a Unique Way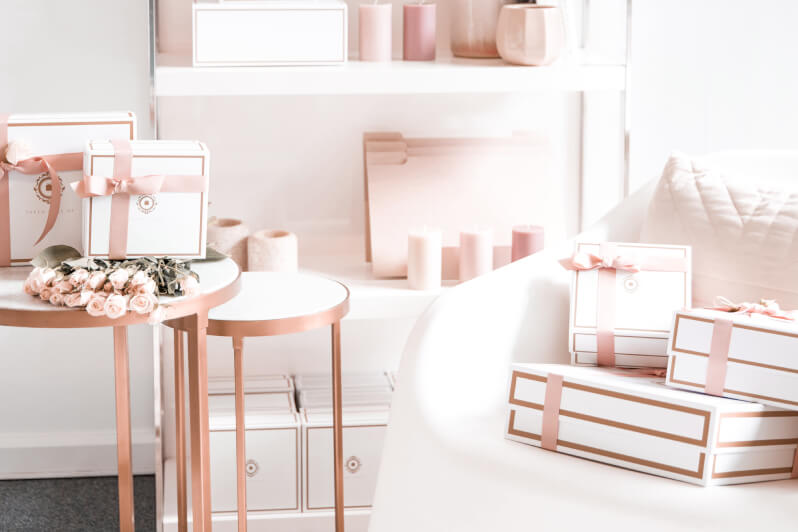 Gift opening is an inseparable part of a bridal shower, but it doesn't have to be the same for every bride! You can spice it up by including some games and activities. For instance, the bride has to guess what's in each box and bag based on the shape and weight. Or get her to open the presents while blindfolded and make guesses based on touch! Another great game is 'Guess who?', where the bride needs to determine which guest each gift has come from!
Perfect for: The entertainer 🎉
16. Test Your Guests' Knowledge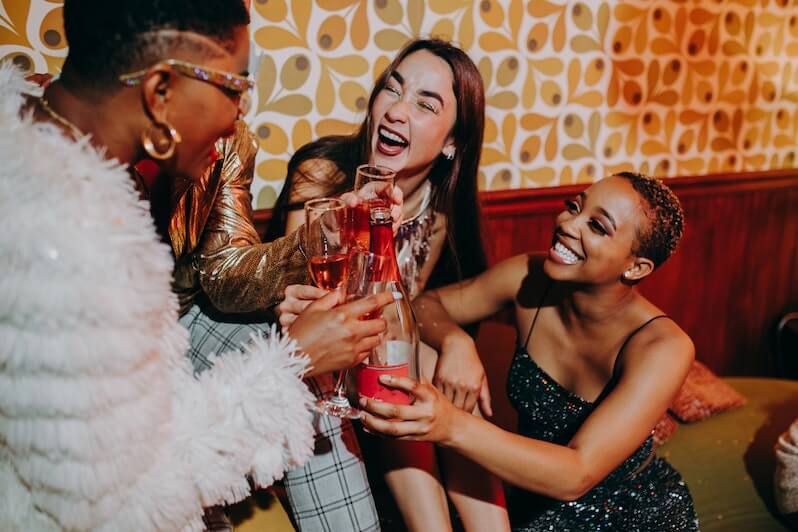 Who knows the most about the future bride? You can find out easily with a simple game of 'How well do you know the bride?', where everyone competes for the title of expert! This bridal shower activity is even more entertaining if you come up with your own, very specific questions.
Perfect for: The oversharer 🗣️
17. Immortalise Your Memories in Pictures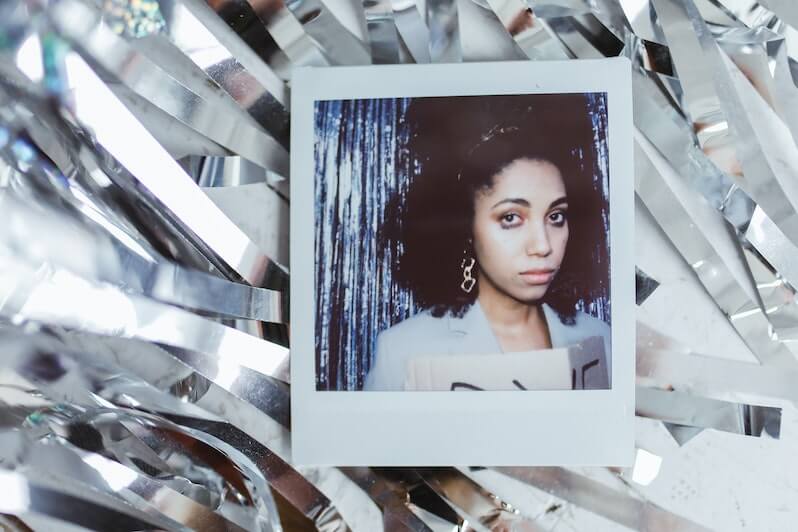 If you want to remember the bridal shower for years to come, make sure there's a way to capture the moments. You can set up a photo booth with beautiful bridal shower props, we're convinced it'll be occupied most of the time!
Another great idea is to set up a 'memory station' with an empty scrapbook album, a bunch of stickers, and an instant camera! This way the bridal shower guests can take photos of themselves and put them into the album with some heartfelt notes or funny doodles. Just make sure there's enough film for everyone to take their selfie!
Perfect for: The sentimental bride 🖼️
18. Let Your Guests Experiment with the Food and Drinks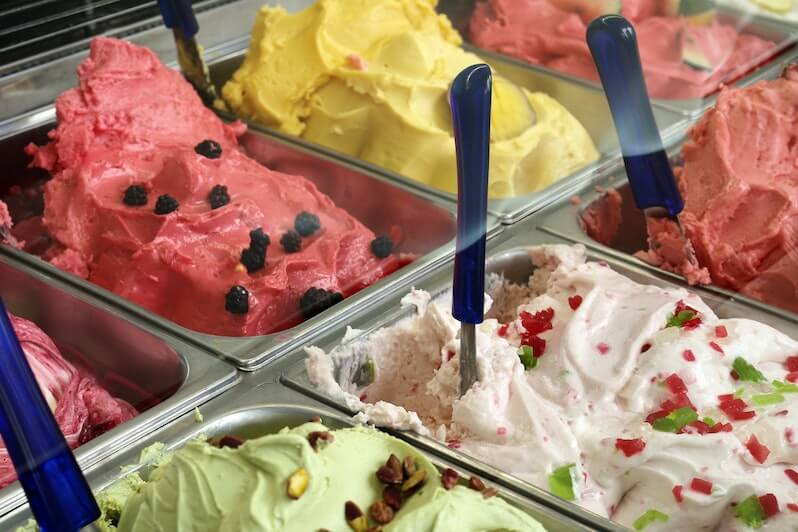 It's not as outrageous as it sounds! All you need to do to bring that idea to life is to set up a DIY food or drinks station, such as an ice cream sundae bar, cocktail bar, or even sandwich station! The type of food depends largely on what the bride and her closest ones enjoy most. Don't be afraid to think outside the box and come up with some unique ideas for the bridal shower. DIY pizza bar, anyone?
Perfect for: The adventurous eater 🍨
19. Have a High Tea Party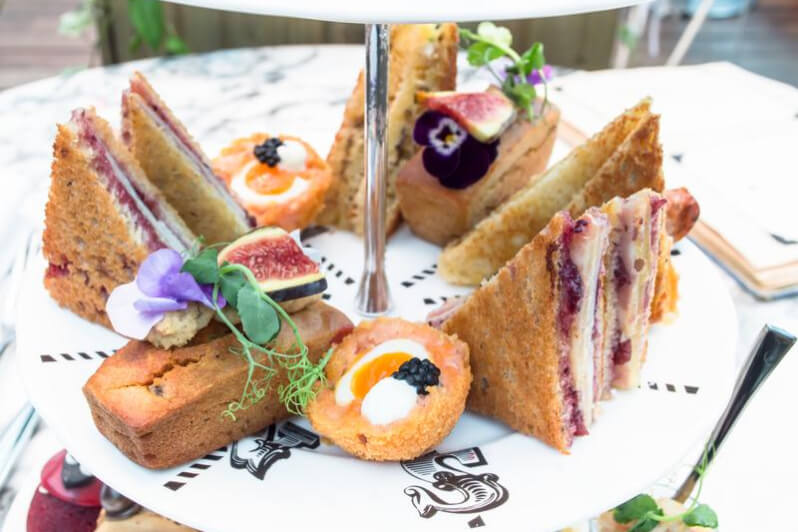 Afternoon tea is the perfect setting for opening a bunch of gifts, chatting, and getting showered with love and affection from your closest ones! Freshly baked pastries, warm scones, and a glass of champagne? That sounds exactly like what every stressed out future bride deserves!
If you don't feel like planning everything out by yourself and taking care of the food, don't worry! Consider hiring an afternoon tea venue and you'll be guaranteed a smooth, pleasant experience.
Perfect for: The sophisticated bride 🍵
20. Connect with the Nature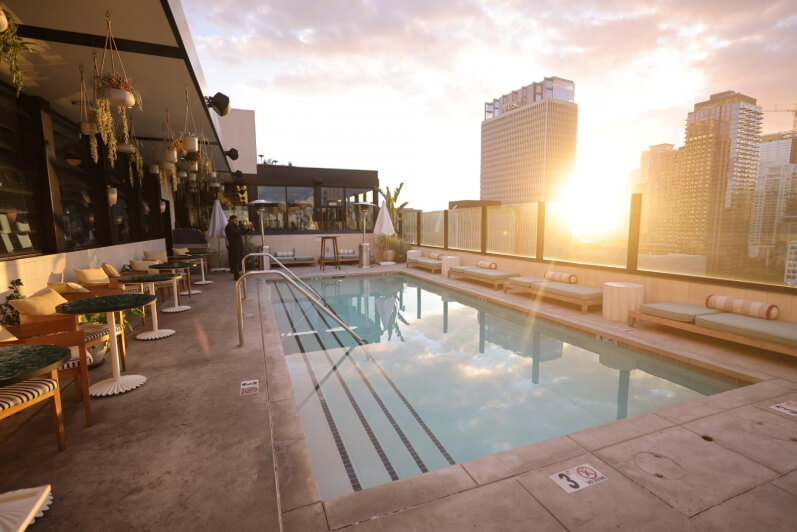 If the weather forecast looks promising, it'd be a pity to miss out on an outdoor bridal shower. It can be anything from a picnic at a nearby park to a full-on glamping experience! We also love the idea of a pool party bridal shower or even a beach party, when you're lucky enough to live near one.
Just keep in mind that logistics of an outdoor bridal shower might be a bit more complicated. Make sure there's a proper space to open the gifts or do it afterwards, you don't want to drop that precious new appliance right into the sand!
Perfect for: The outdoorsy type 🏞️
21. Make It a Shower with a View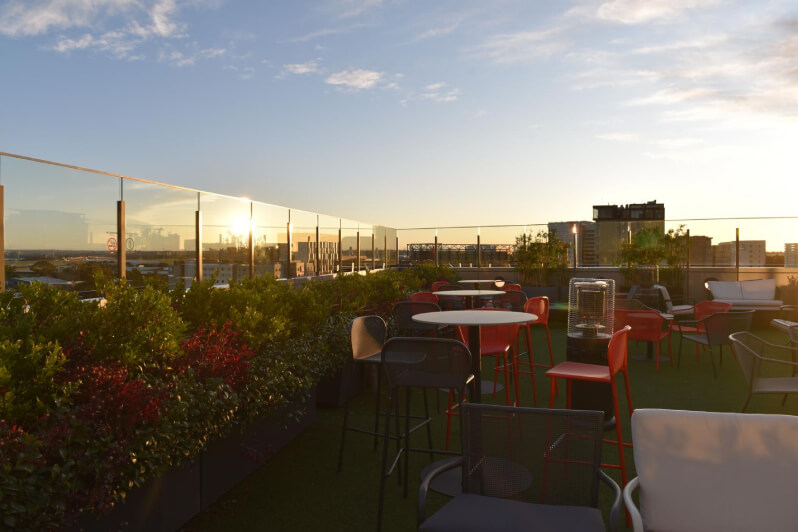 The bride doesn't want to be the centre of attention for too long? Simply pick a venue with a breathtaking view!
Rooftop bars and terraces are easier to find than you might think and they will undoubtedly sweep your guests off their feet! With such a venue, you don't have to worry about the photos too much. They'll be stunning!
Perfect for: The cityscape admirer 🏙️
Final Notes
Whether you're a bride planning her own bridal shower or a loving friend organising the party for someone else, there's one thing you have to remember. It's all about the bride! It's she who should have fun and enjoy the time, so she has the final say in all aspects.
If you want to make sure the celebration goes as well as possible, here are some of the do's and don'ts of planning a bridal shower:
✔ Do start planning as early as possible. If you want everything to go seamlessly, begin the preparations as soon as you have an idea of what you want to do. When it comes to venue hire, make sure to start looking for the perfect spot at least 6-8 weeks prior!
☓ Don't be scared to mix things up and think out of the box! Even though bridal showers tend to have a very specific agenda and style, you can do whatever you want. As long as you shower the bride with love (and probably gifts), it's all good.
✔ Do have a plan for the gift opening. First off, find out if the bride wants to open gifts during the party at all! If yes, make sure there's a dedicated time slot, so you don't have to rush it near the end!
☓ Don't invite too many people. The bridal shower is usually meant for the closest friends and family of the bride. The biggest faux pas would be to invite someone who's not even invited to the wedding. Yikes! Make sure you discuss everything with the bride.
All ready to start planning now? Get inspired with our bridal shower ideas and don't wait up!
FAQ
How do you host a simple bridal shower?
Don't feel like making a big fuss out of your bridal shower? You can easily make it a simpler event! Make sure you only invite a few of the bride's closest friends and family members and let them know in advance that you want it to be a casual event. Don't plan too many activities: a perfect simple bridal shower can be a group of people sitting together, nibbling on some snacks, and chatting! Finally, cut out anything you find excessive, including vibrant decorations or a fancy dress code. For a simple bridal shower out, hire a private space at a cafe or restaurant.
Who hosts a bridal shower?
Usually, someone close to the bride throws the bridal shower. It can be the maid of honour or the bridesmaids, for example. Family members weren't traditionally supposed to take part in the planning, but nowadays it's becoming more and more common! The bride is often involved in the process, providing her insights and preferences. However, if you're a bride who likes to have everything under control, don't be scared to ditch the tradition and do everything by yourself! Just don't stress out about it too much – the event is meant to make you feel pampered, not stressed!
What gifts do I bring to the bridal shower?
As a rule of thumb, it should be gifts that the bride will find useful. A lot of the time they are appliances, home goods, and other practical items. You can also make a DIY, heartfelt gift – we're sure the bride will love it! Traditionally, the future bride will create a gift register, so that everyone can check it out and pick something that she'd enjoy.

Where to host a bridal shower?
The bridal shower should be held somewhere close to where the bride lives or in a location that's the most convenient for the majority of guests. Depending on your budget, it can take place at one of the hosts' houses or backyards, or at a hired venue. You can head to a restaurant, bar, winery, cafe, or any other spot you think will fit the theme!