Don't let the media and store displays fool you – Valentine's Day is about celebrating all types of love, not only the romantic kind! February 14th is the day to snack on chocolate-covered strawberries, take out the heart-shaped homemade decorations, and throw a fun party!
It doesn't matter what your age or relationship status is and who you're spending the day with, Valentine's Day should be first and foremost centered on self-love. Find a way to celebrate that makes you the happiest, whether it's showing your appreciation to the people around you, focusing on yourself, or simply enjoying the Valentine's aesthetic! We've collected some of our favorite Valentine's day party ideas and themes this year, from family-friendly celebrations to full-on couples parties.
Valentine's Day Party Ideas to Celebrate Others
Show your appreciation towards other people and the entire world! Spreading love can easily be combined with partying (and partying hard, if you want!), so don't hesitate – it's time to show the people around you how much you care! It will be fun. I promise!
❤️ 1. Costume Party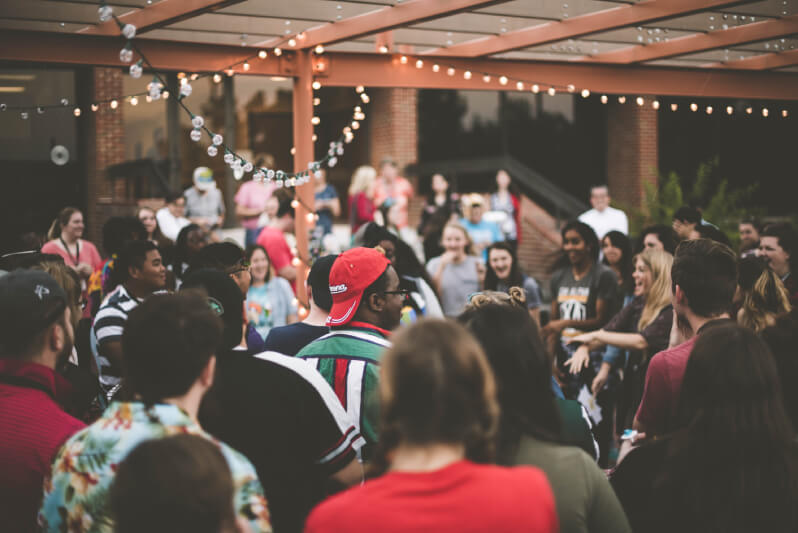 Dressing up is always a fun party idea, as it makes the occasion feel that much more special. Did you know that imitation is one of the ways you can show love and affection towards others? Cats mirror and humans do too! Why not swap styles with your partner or best friend, dress up as your childhood crush (let's get rid of that embarrassment!), or create an outfit inspired by your favorite thing in the entire world? The list of possibilities is never-ending and you'll be able to let your creativity roam wild! You might associate costumes with kids, but it's actually one of our favorite Valentine's Day party ideas for adults!
Best for: couples, friends
❤️ 2. Romantic Movie Night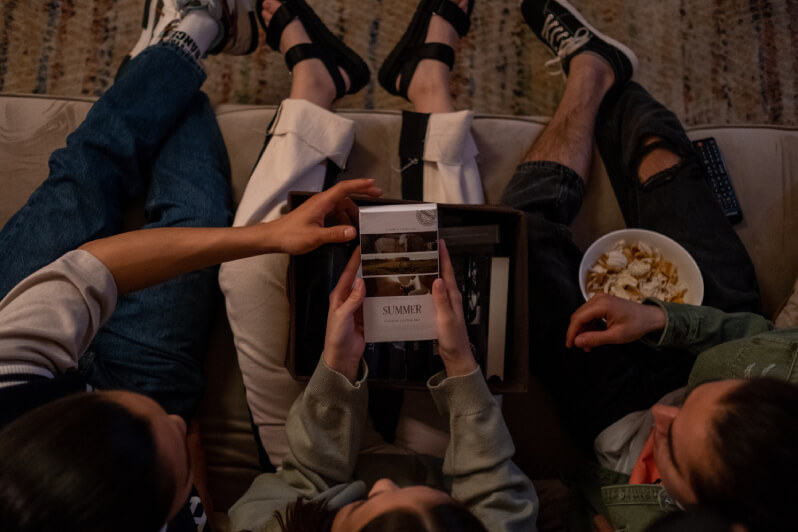 Everyone enjoys a good rom-com, right? Whether you want to rewatch a classic like Sleepless in Seattle or go for a more modern take like Love, Simon, there's no better way to spend February 14th than having a good laugh with your loved ones. If you answered 'no' to that first question, don't worry – a tearjerker of a love story like The Notebook will do as well!
Your perfect Valentine's screening party won't be a success without some classic cinema snacks and some comfortable recliner seats. If you want to get the full experience, consider renting out a whole cinema room for yourself. It's possible! On Tagvenue, you can find a variety of screening rooms, theaters, and other venues that are perfect for a Valentine's Day movie night!
Best for: couples, friends, families
❤️ 3. Best-Loved Potluck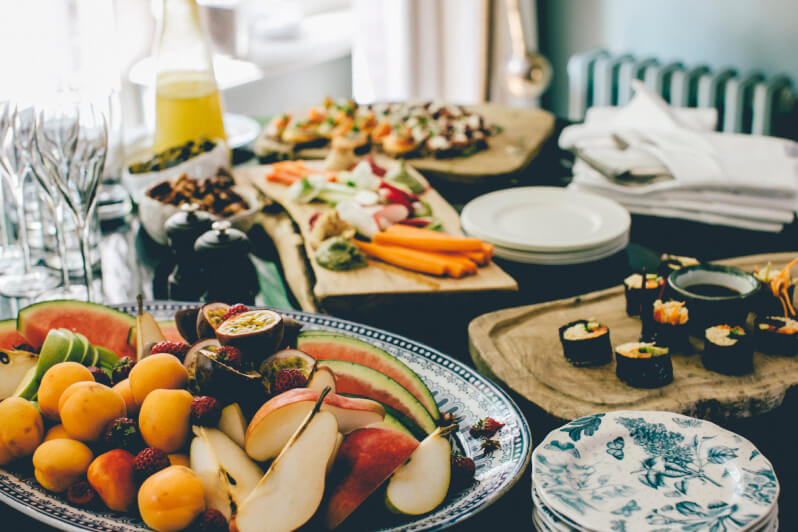 The concept of a potluck is simple – each guest brings a dish to share with the others. However, we are putting a V-day spin on it! Ask each guest to come with a meal that makes them all warm inside – the first dinner their significant other has ever cooked for them, their mom's signature dish, or just their favorite snack in the entire world. Alternatively, you can assign everyone another guest and have them cook for each other. Isn't that a sweet way to show your affection?
Best for: friends, families
Valentine's Day Party Ideas to Celebrate Yourself
We've already discussed it. Valentine's day is dedicated to all kinds of love. Self-love and self-expression have been a trend for quite some time and they're here to stay (and for a good reason!). So why not make February 14th a day to channel all that self-care energy into actions? Don't feel like you have to stick to the conventional types of self-care, though! If an outdoorsy hike or a night-in playing video games sounds more like your cup of tea, go for it. The key is to show love and appreciation to yourself!
❤️ 4. Spa Party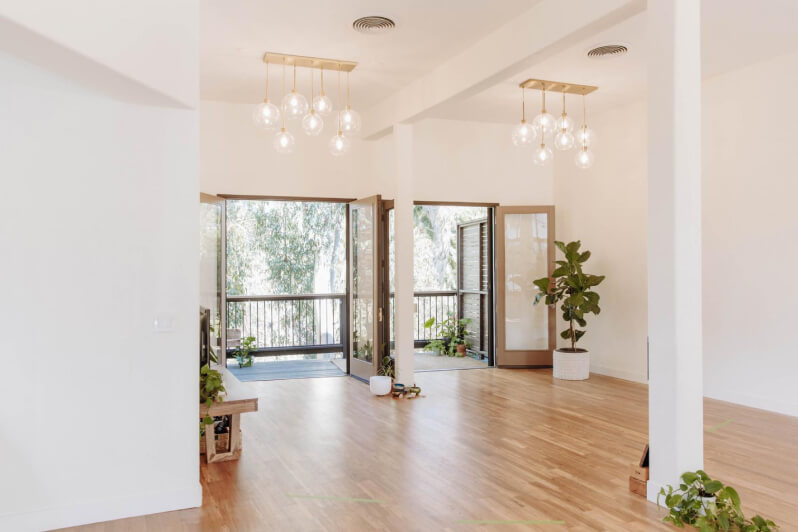 There's nothing better than lighting your favorite scented candles and pampering yourself! Put on some Lo-Fi tunes and organize a spa day with heart-shaped bath bombs and pink clay masks. There's nothing wrong with celebrating just by yourself, especially if you've been craving some me-time! Solo parties are in!
If you don't feel like spending Valentine's just by yourself, invite some friends over for a pajama party with plenty of chocolates and fuzzy socks. You can even dive into the world of mindful celebrating and rent a yoga studio for your group. Some say that yoga is like a spa for both the mind and body, so why not test it out for yourself?
Best for: just you, friends, families
❤️ 5. A Lovely Hike and Picnic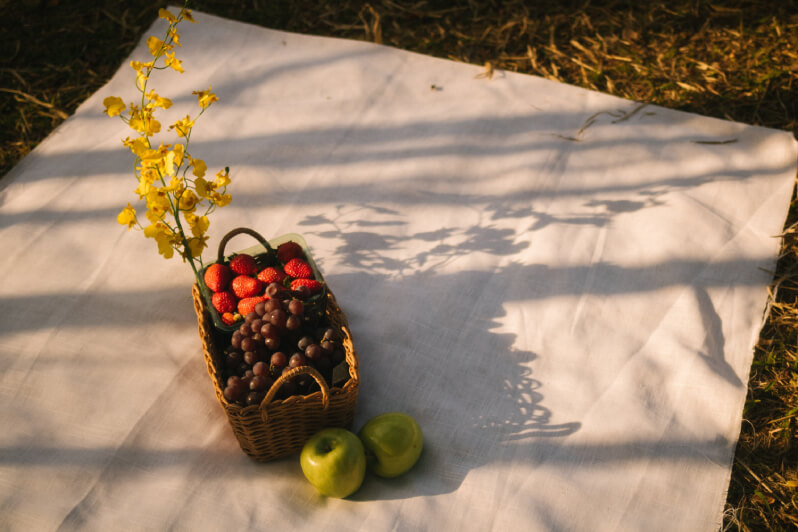 Maybe you might find it a bit cheesy and overstated, but being outside really is good for you! If you're an outdoorsy type of person or feel like you've been stuck at home for a bit too long, why not treat yourself to a Valentine's Day hike? You can pack a comfortable blanket, cut up some fruit (bonus points if you make them heart-shaped!), and find a nice spot to have a picnic afterwards!
Best for: just you, couples, friends, families
❤️ 6. Taste the Love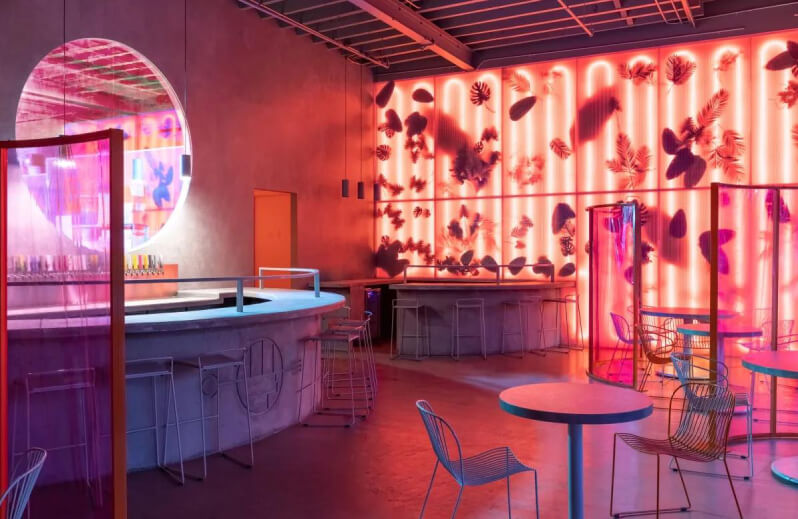 Treat your palate to an exquisite tasting experience and let the flavors create unforgettable memories! There's something so intimate about sampling a tailored selection of drinks or foods and letting your senses be pleased. You have so many options to choose from – maybe some of us would choose a simple wine tasting, but you can also go for innovative cuisines, experimental cocktails, and so much more!
Best for: friends, just you
❤️ 7. All-You Photoshoot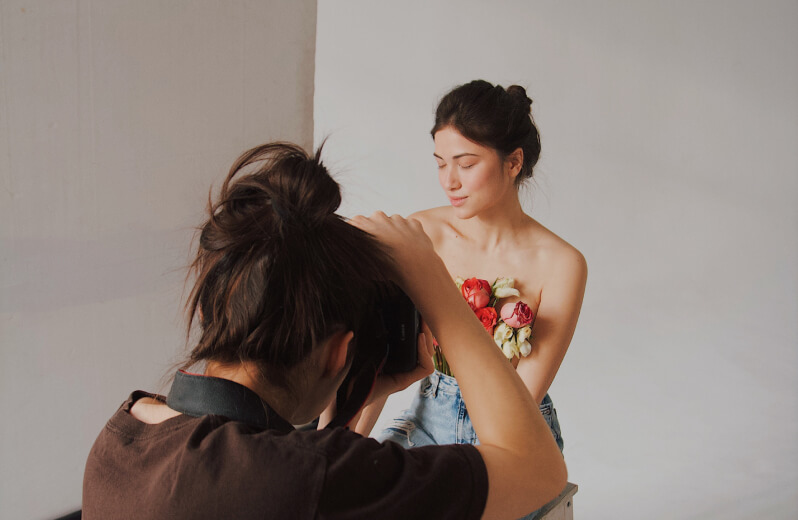 Get some flowers, heart-shaped props, and a friend with a camera – that's all you need to organize an amazing photoshoot party! You and your friends or partner can take photos of each other – the key is to focus on how the person in the spotlight feels best!
You can find a white wall at home and use it as a backdrop, or rent out an awesome photo studio just for yourselves – even better if it's close to a bar or club, then you can go out and celebrate your amazing pics right afterwards!
Best for: friends, couples, just you
Valentine's Day Party Ideas to Celebrate the Aesthetics
Because hey, who doesn't just love all the heart-shaped decor, Cupid's arrow, and chocolates everywhere? These ideas are for anyone who loves the over-the-top pink and red aesthetic (and spoiler, we're a part of that group!)
❤️ 8. Valentine's Day Disco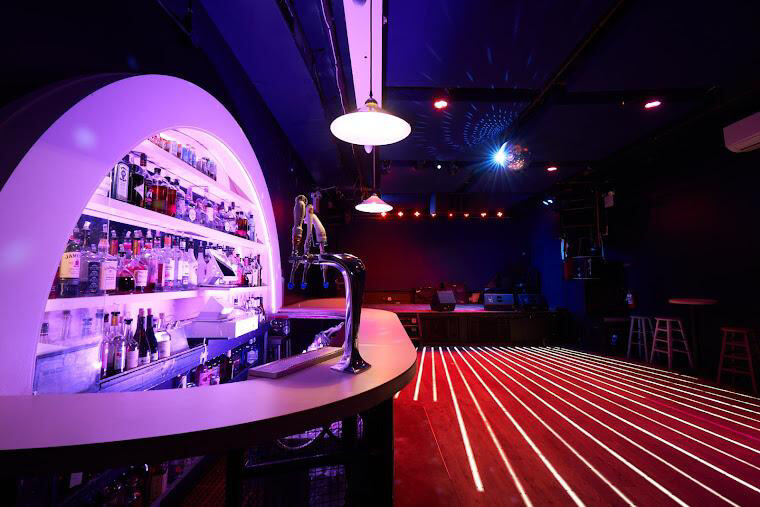 A 70s glitzy disco or a neon-lit rave? You choose! It's incredibly easy to throw a buzzing Valentine's Day bash and dance the night away to the best love songs of all time! Decorate the space with some colorful party lights, heart-shaped glitter, and confetti. Additionally, you can ask the guests to come dressed in pink and red! The atmosphere will be unmistakably Valentine's and all the selfies will look just perfect.
This type of party can absolutely be thrown in the comfort of your own home, but let's face reality. Sometimes you just don't want to deal with all the clean-up, cooking, and annoyed neighbors asking you to put the music volume down as soon as it hits midnight! This is where venue rental comes into play – you can book a nightclub for your Valentine's party and have everything taken care of by the staff! Clubs come in all shapes and sizes, serve delicious drinks (which can often be V-day themed!), and usually provide spacious dancefloors so you can disco all you want!
Best for: friends, couples
❤️ 9. Valentine's Day Crafts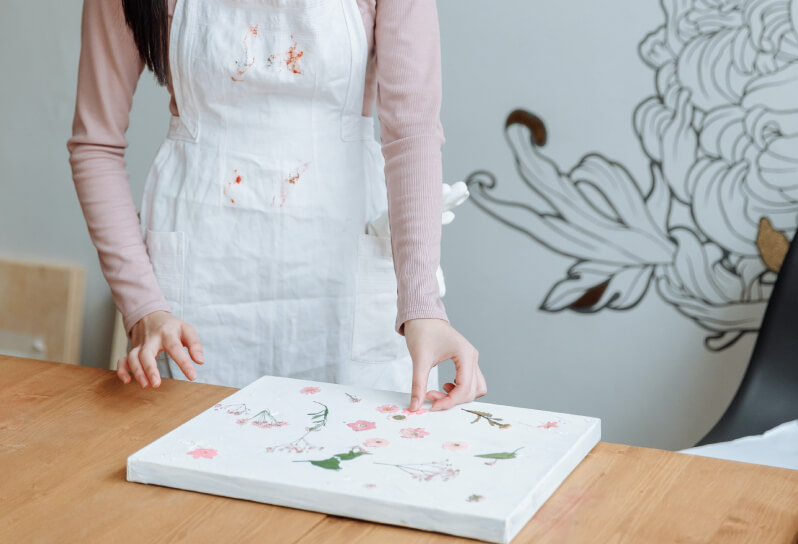 How to ensure your party is never forgotten? Make sure your guests can take something away with them! DIY parties are a fantastic idea for a children's Valentine's Day party, but people of all ages will enjoy a bit of themed crafting in good company. You can go the traditional way and create some Valentine's cards and decorations, do a romantic paint and sip over a bottle of your favorite rosé, or learn a new craft!
Best for: families, friends, couples
❤️ 10. Hearty Feast (Pun Intended)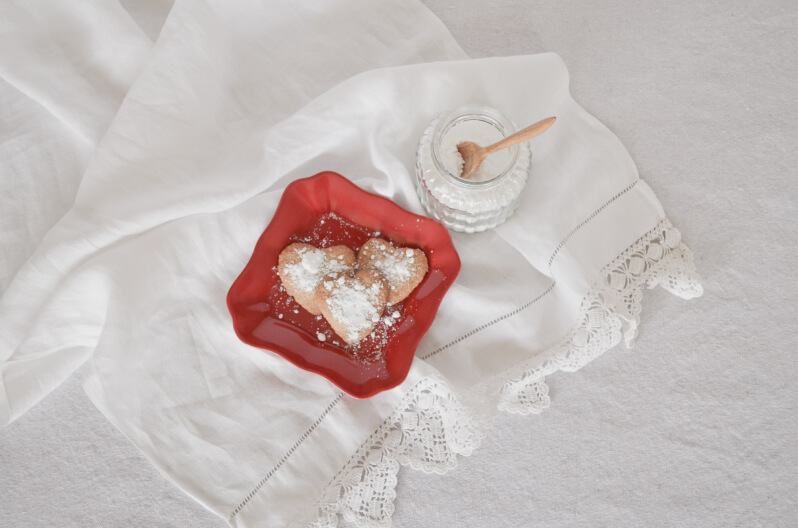 Who doesn't love some delicious food? You might associate Valentine's Day with chocolates, but it doesn't have to stop there! You can bake and cut out heart-shaped desserts, make some hot chocolate with pink marshmallows, and serve it all on the most adorable tableware you can find. Alternatively, if you and your friends or significant other don't have that much of a sweet tooth, you can arrange an amazing Valentine's themed charcuterie board!
Best for: friends, families
❤️ 11. Pink Cocktail (or Mocktail!) Party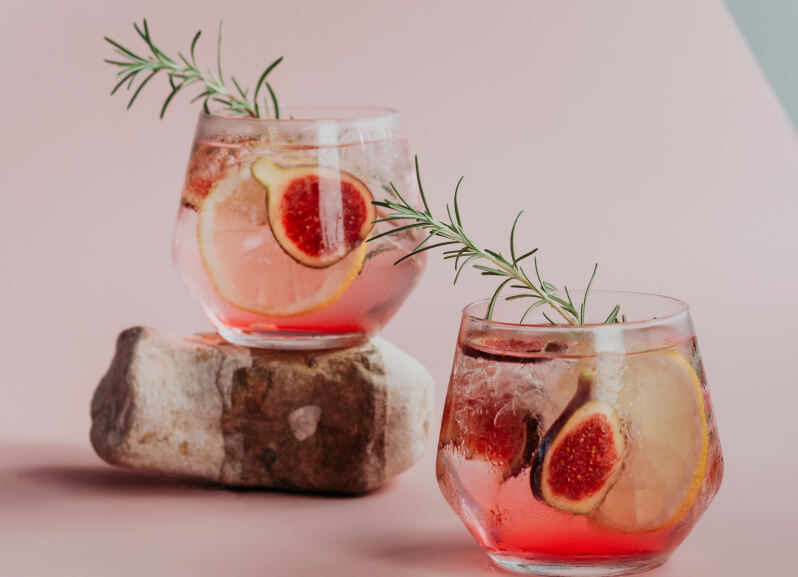 Cocktail and mocktail parties are in and pink is the color of Valentine's. Is there anything more to explain? You can ask each guest to prepare their own take on a Valentine's themed pink drink and even make it into a competition! Who can concoct the most delicious and on-theme cocktail? We're sure you'd be a strong candidate for the winner's trophy!
Best for: friends
Final (Love)notes
Valentine's Day is for everyone, no matter which kind of love you wish to celebrate! We've shared some of our favorite Valentine's Day party concepts for 2023, hopefully you'll find something you love! The important thing is that you absolutely adore the memories created that day.
We know organizing celebrations can be a bit tricky, so here's a short checklist that will ensure the party is a success:
❤️ Don't forget to enjoy yourself. Even if you want to focus on sharing the love with others, don't forget about your needs! Make sure you're not putting too much pressure on yourself and losing the joy of throwing a party!
❤️ Stay mindful of your guests.. Don't put anyone in an unnecessarily uncomfortable situation – it might be useful to let everyone know who else will be attending the party and what the activities will be. Knowing what to expect can help them ensure that they have a lovely time instead of stressing out!
❤️ No matter what, just have fun! Not everything can be perfect – your cookies might be a bit burnt and the lights a bit uneven, but that's not what really matters! Just enjoy the time spent with your loved ones and overlook the little imperfections.
Are you ready for February 14th? We can't wait! At this point, all we can do is wish you good luck – let the day be filled with candy hearts, pink balloons, and plenty of love!
FAQ
What activities are best for Valentine's Day parties?
It's a good idea to include some kind of themed games and activities in your Valentine's Day party agenda! Depending on who the guests are, you have a plethora of options to choose from. If you're all music lovers, consider hosting a Name That Tune: Love Song Edition or even a Love Song Karaoke! Kids, teens, and adults alike will enjoy a good round of Valentine's Day trivia or charades to show off their knowledge! If you have a lot of space or want to step out of the house, consider putting in a little bit more effort and hosting a themed scavenger hunt with chocolates, roses, or conversation hearts! V-Day games of 'would you rather' and 'truth or dare' are the perfect choice when you're spending the day with a group of friends.
Are there gifts at Valentine's Day parties?
Exchanging gifts is a Valentine's Day tradition, but it's not as synonymous with the holiday as, say, Christmas! Basically, what you do depends on your preferences and budget. You can organize a Valentine's version of Secret Santa, like a Secret Cupid! It's a great way to add an additional bonding element to an office Valentine's Day party or to create an excuse to get your friend that one gift they've been talking about since last year. You can also create Valentine's goodie bags to give out as a party favor. It's a fairly simple and inexpensive way to show you're a great host! Just fill small gift bags with candy hearts and a handwritten "Thank you" note and we guarantee everyone will be delighted!
How can I decorate for a Valentine's party?
Valentine's Day decorations can be minimal or all out. It all depends on your preferences! Whether you're organizing a huge Valentine's Day banquet or a simple dinner party, there's some staple elements you shouldn't forget. The most classic way to make your space feel on theme is to hang some pink and red balloons and take out every single heart-shaped decor piece you own! Alternatively, you can go for subtler and more elegant decorations: pastel florals, fairy lights, and light and flowy fabrics. The key is to decide what atmosphere you're going for. Is it the cheesy Valentine's Day spirit or more of a soft, thoughtful atmosphere? Incorporating the shapes and colors associated with Valentine's into every element of the party might be a good idea. Ask your guests to come dressed on theme and cut the food into heart shapes! It will tie everything together and really showcase your attention to detail.