Are you looking for a great way to build your team's morale and relationships? Then look no further because that is exactly what you'll find in this article!
Maybe you want to take your coworkers or employees out for a corporate team building activity, or perhaps you want to build chemistry with your football team but even if you just want to get your friends together for a fun night out – you've come to the right place!
We've compiled a comprehensive list of the best team-oriented outings you can find in Melbourne.
So get ready to give one of these ideas below a try. You won't regret it!
Top 11 Team Building Activities & Outings in Melbourne
It can be challenging to come up with fun team building activities in Melbourne. We've found that many of those who are tasked with organising corporate events wind up stumped and scratching their heads for what to do.
The fact is that traditional team-building activities can be awkward and boring. You go out with the work crew, talk a little bit about working together as a team, do some trust falls, get a motivational speech, and go home. But it doesn't have to be that way! Corporate team-building activities can be fun!
Check below to find out what you can do with your team in Melbourne!
1. Cocktail Party at Ludlow Bar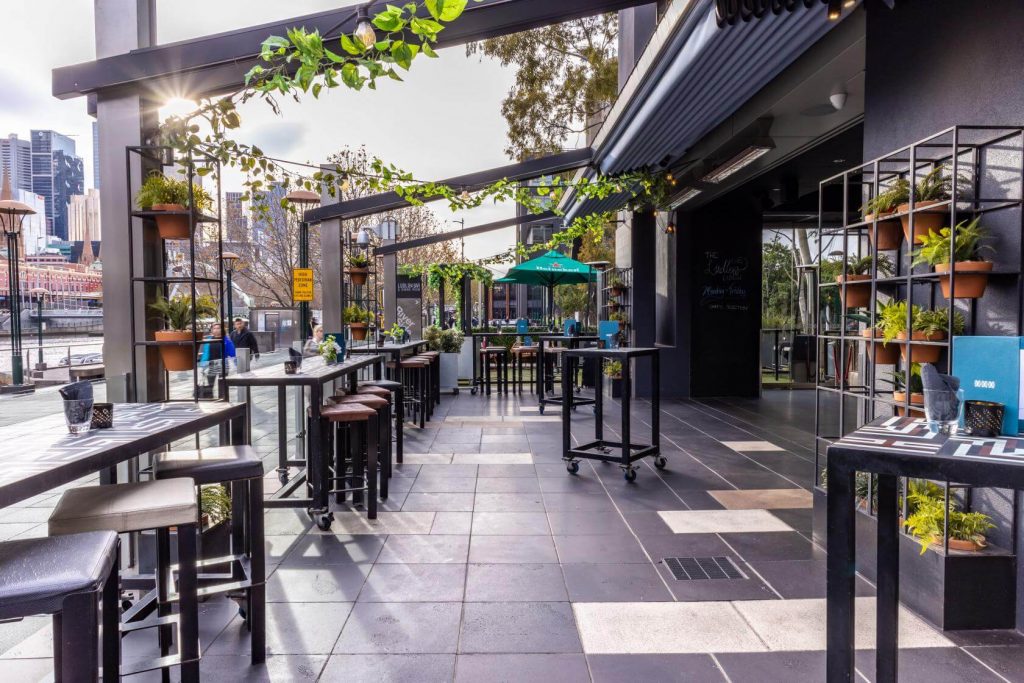 The Ludlow Bar combines an elegant atmosphere with gourmet food and drinks. With more than five unique dining areas on-site, you won't have to shut the place down to rent out a dining room. The restaurant can accommodate any size group from twelve to four hundred, making it the perfect place to host any high-end group function.
Ludlow Bar offers several different packages to choose from, so you are sure to find a suitable one for your corporate wine and dine event. Their packages range from $48-$89 per person and can be a simple cocktail-style gathering or a four-course dinner. You can also choose a minimum spend option, with prices starting at $1500 per session.
The absolute highlight of this location is its breathtaking view of the Yarra River.
💰 Price: $$$$
👯 Capacity: 12-500 people
🌟Ideal for: Corporate events, cocktail parties
💎 Highlight: Yarra River view, exquisite food
2. Multicultural Cooking Class at Otao Kitchen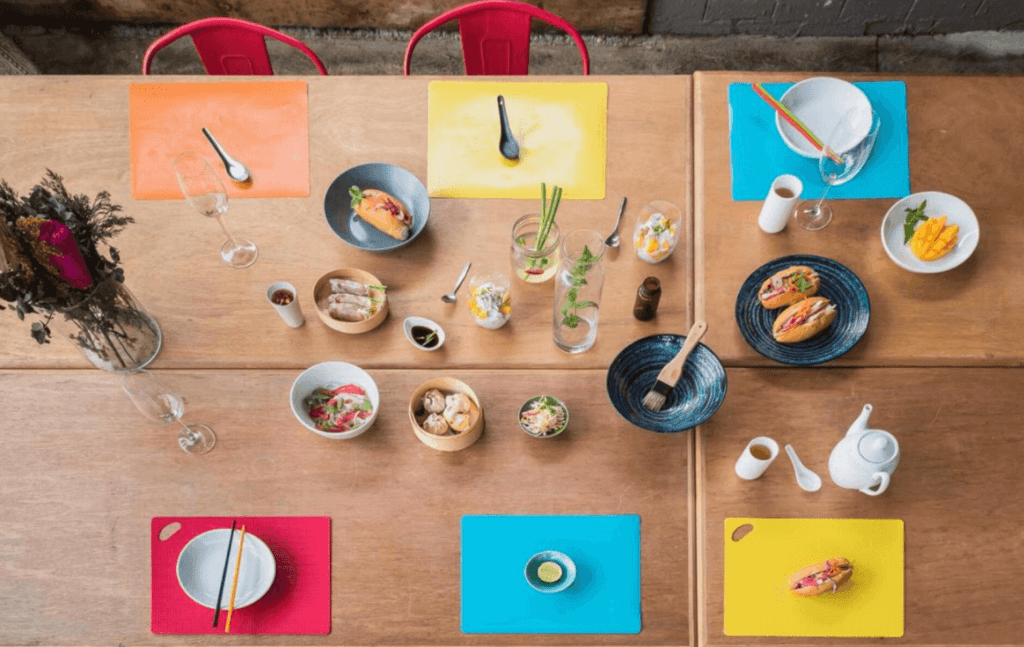 Nestled in the heart of Melbourne, this vibrant venue offers an ideal setting for an interactive team building activity. Guided by skilled chefs, your team can celebrate the diversity of Melbourne by engaging in a cooking class. Otao Kitchen offers food experiences focused on Asian cuisines, such as Thai, Japanese, Chinese, Indian, and more, as well as French, Italian, Spanish, Mexican, and Latin American cuisines.
In the welcoming ambiance of Otao Kitchen, teams will embark on a culinary adventure that will also nourish their relationships. The on-site staff will help you build a personalised meet-and-cook event that will serve your team best.
💰 Price: $$$
👯 Capacity: 20-50 people
🌟Ideal for: Interactive team building
💎 Highlight: Authentic culinary experiences
3. Virtual Reality Experience at Virtual Reality Melbourne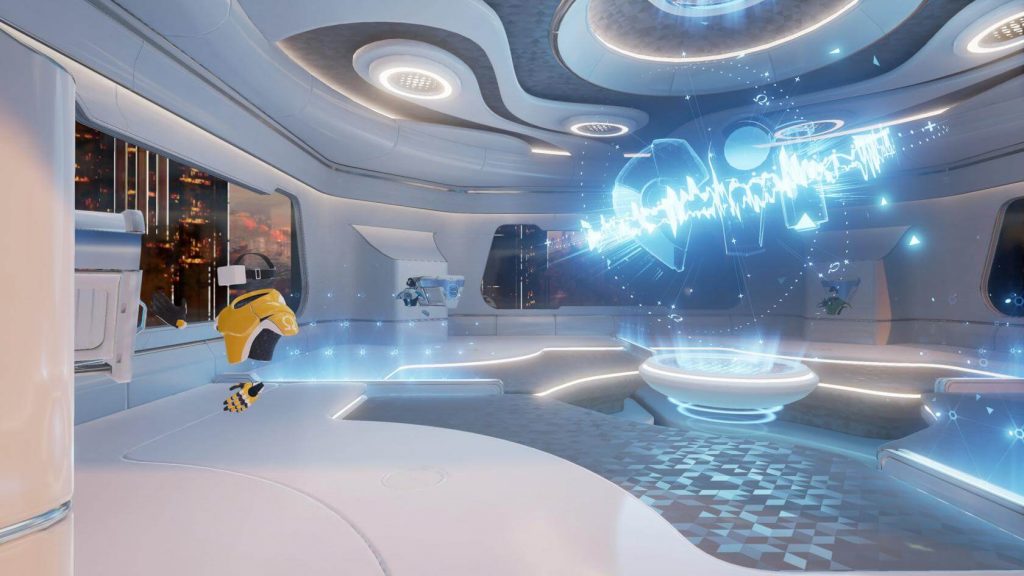 Virtual Reality is taking the world by storm, and Melbourne has caught on pretty quickly. If you're looking for a fun and very original team building activity, then VR is certainly the thing!
The space is specifically designed for teams and corporate events. The missions are made to be fun, but they are all focused on solving problems together and working as a team. This thrilling escapade is like no other, and with its emphasis on communication and collaboration, you know that this experience is not just a simple computer game. Your attendees won't even realise it's an exercise to bring them all closer together. And that's what makes it a fab experience!
💰 Price: $$$
👯 Capacity: Up to 30 people
🌟Ideal for: Competitive team building
💎 Highlight: Unique experience
4. Party with a DJ at The Fitzroy Beer Garden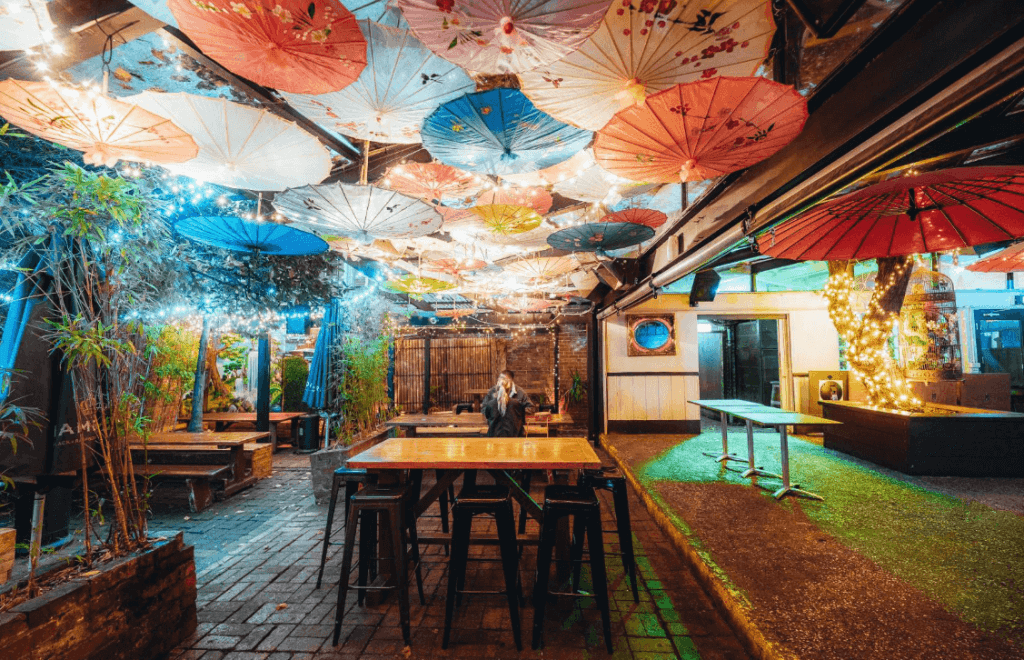 The Fitzroy Beer Garden is the perfect location for a fun team building outing. There are multiple spaces available for hire, including outdoor ones, so whether you want to soak up the sun or hide indoors, you can do it here.
The Fitzroy Beer Garden is colourfully decorated with umbrellas, lanterns, flowers, and neon lights, ensuring that any photos snapped here will surely make it to the company's newsletter! With both smaller and larger spaces available and an extensive menu,, this spot is ideal for a flexible team outing.
💰 Price: $$$$
👯 Capacity: 25-150 people
🌟Ideal for: Flexible team event
💎 Highlight: DJ available
5. Watching Sports at Sandbelt Club Hotel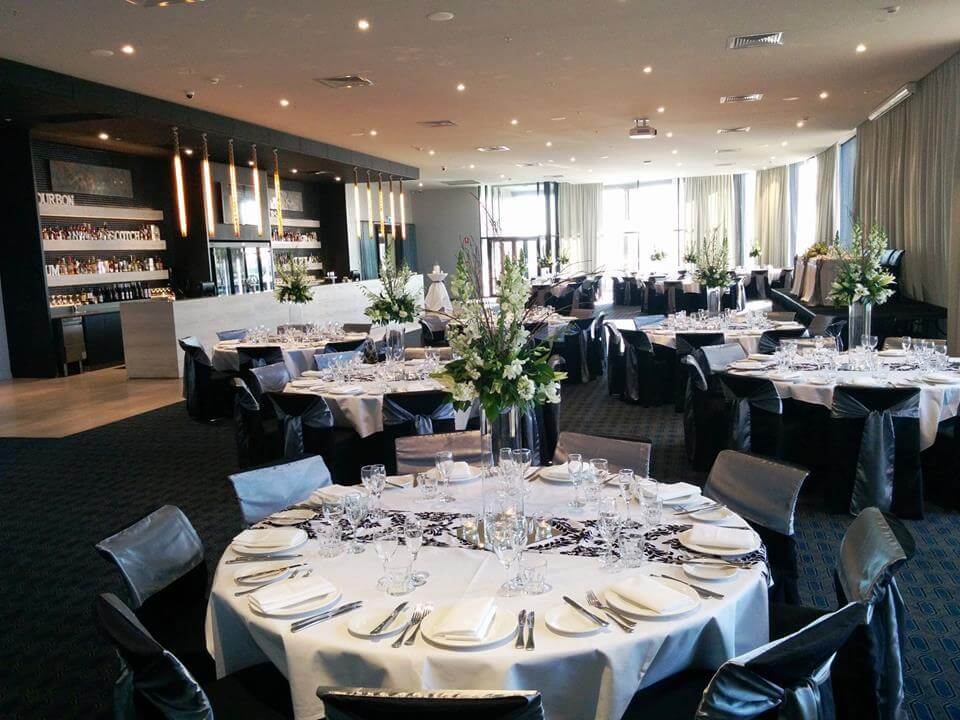 Sandbelt Club Hotel is the place to take your team to bond while watching a sporting event! With a traditional sports bar feel and a fully equipped bar, you'll find this venue to be a comfortable, clean, and fun place to watch any sports event.
When you're done watching your favourite teams play, take advantage of the venue's stage area and its sound and lighting equipment, the dance floor, or the attached outdoor area to continue your team bonding activities.
💰 Price: $$
👯 Capacity: Up to 250 people
🌟Ideal for: Sports team, chill team building
💎 Highlight: Accommodation available
6. After Work Drinks at BearBrass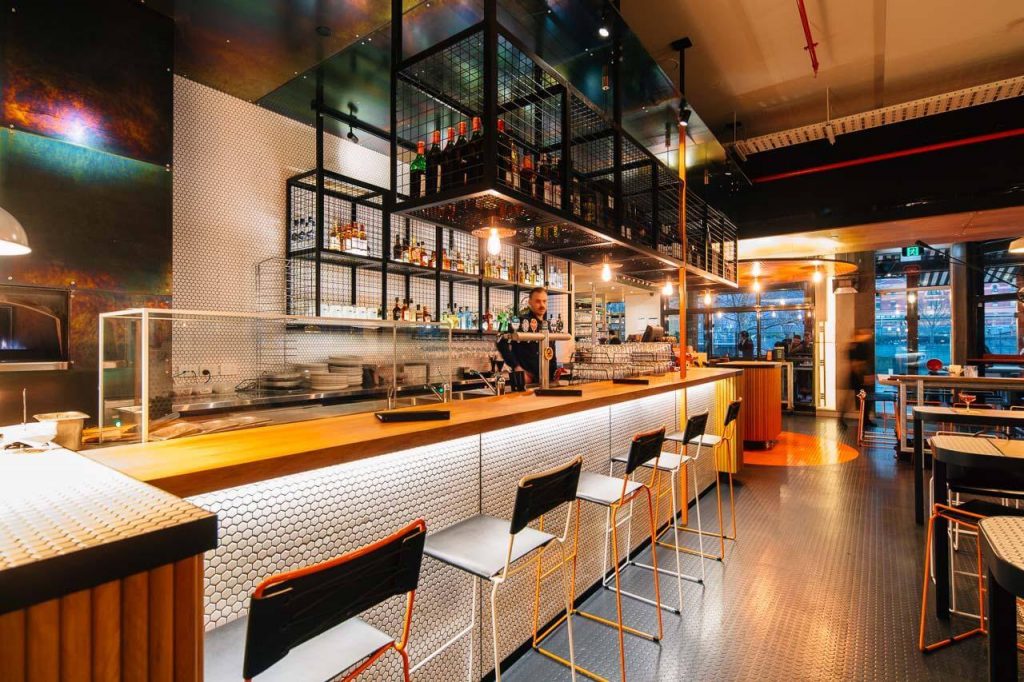 How about a more relaxed team building activity? You can take the team out after work to BearBrass for drinks. The whole team can unwind together there, enjoying each other's company and chatting about what's on their minds. With The venue's tasty menu and a large selection of drinks, everyone will find something they'll enjoy.
With both indoor and outdoor spaces available, BearBrass will become your team's favourite all-year-round hang out!
💰 Price: $$
👯 Capacity: Up to 200 seated and 400 standing
🌟Ideal for: Last-minute team outing
💎 Highlight: Tasty menu
7. Crazy Golf at Potion Putt Melbourne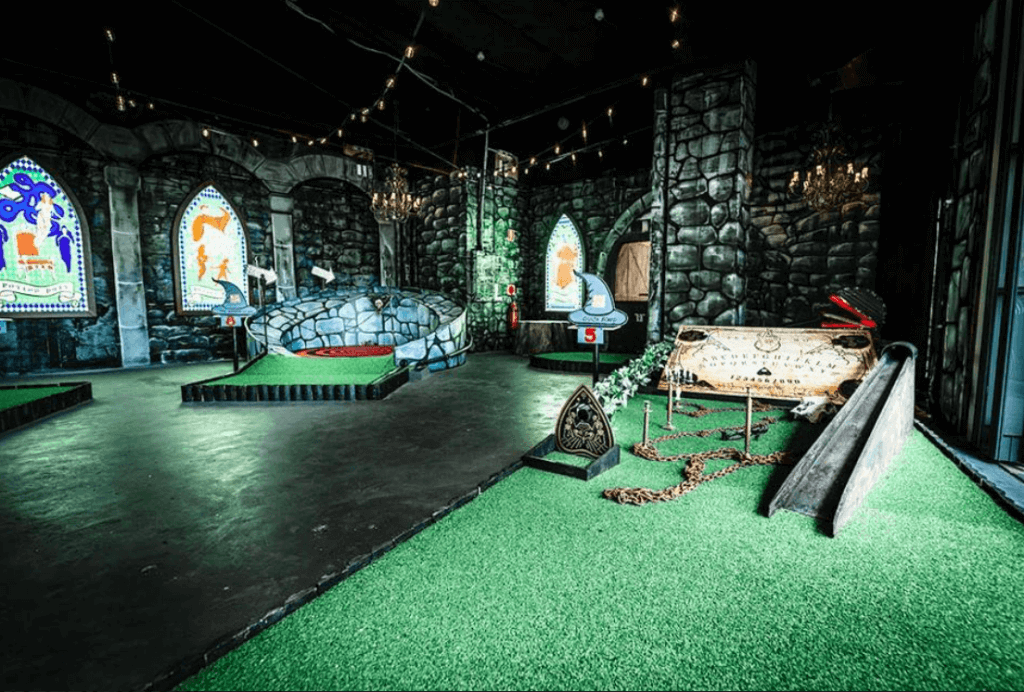 Unleash your team's inner wizards and sorcerers, and let them navigate obstacles in a round of a truly unique putt-putt game. This crazy golf course is nothing short of magical and your team is surely up for an extraordinary team bonding session.
The spellbinding ambiance of Potion Putt, the mystical challenges, and the themed cocktails won't give you and your team any time to be bored at this venue!
💰 Price: $$
👯 Capacity: Up to 50 people
🌟Ideal for: Wizards and witches
💎 Highlight: Magical experience
8. Rooftop Party at Hotel Barkly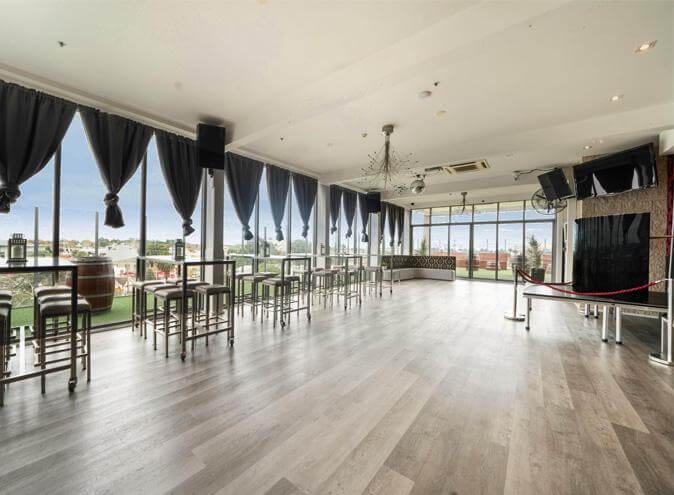 Having a meal together is a sure way to build relationships between your team members. And if you get to do it in a beautiful venue, it's an added value! You can now rent Hotel Barkly's amazing rooftop event space that will make you and your team feel like you're royalty!
With gorgeous views and an amazing interior, you'll find plenty to look at as you enjoy your evening on the rooftop. Whether you are planning a formal corporate event or something more casual for your team, the event coordinators at Hotel Barkly can help you plan your event and make it everything you want it to be.
💰 Price: $$
👯 Capacity: Up to 300 people
🌟Ideal for: Relaxed corporate parties
💎 Highlight: Value for money
9. Food Truck Night at Welcome to Thornbury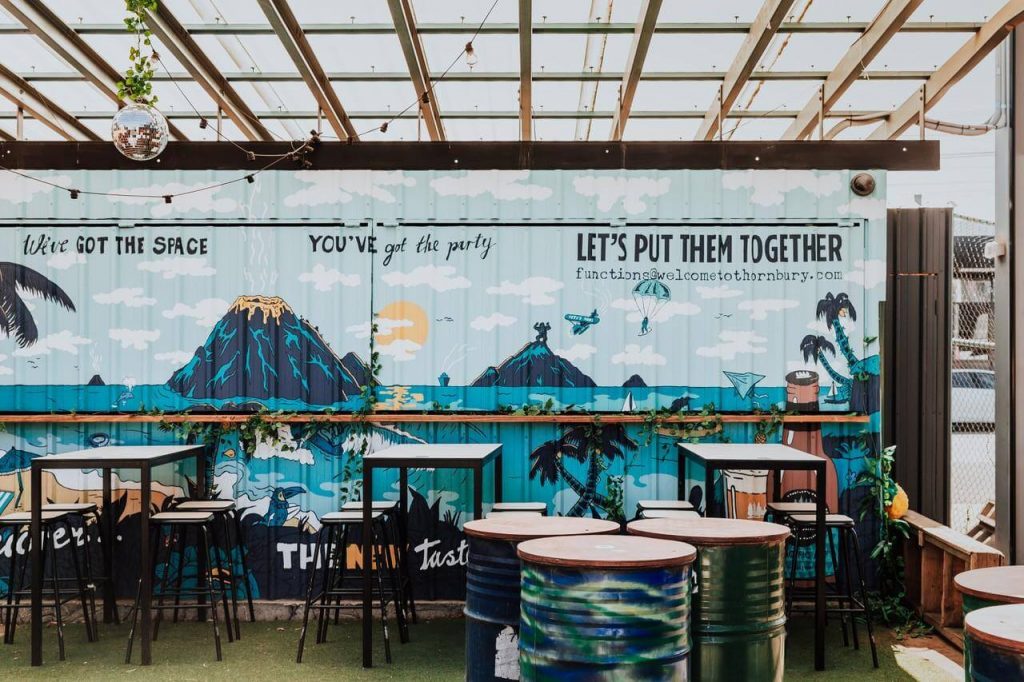 If you've been tasked with organising your corporate event or team-building, give Welcome to Thornbury a call. Welcome to Thornbury brings in a wide array of food trucks every day. So they have pretty much any type of cuisine you can think of at this food truck rodeo! Is there any better way to make sure everyone on the team gets what they want than by going somewhere that has it all?!
Apart from the amazing dining experiences, Welcome to Thronbury can help you with everything; whether you need an AV system, a DJ, or a stage; they can help you figure it all out – and you can get your favourite food while you're at it!
💰 Price: $$
👯 Capacity: Up to 1500 people
🌟Ideal for: Any size team/company
💎 Highlight: Variety of food
10. Boat Cruise at Lady Cutler Melbourne Showboat
Feel like taking your team building onto the open water? Lady Cutler Melbourne Showboat can do just that. Every boat outing is organised by their professional event planning and management staff, who will help you make your event come to fruition.
Lady Cutler Melbourne Showboat is home to well-established ongoing events such as the Melbourne Blues Cruise, Reggae Cruise, or I Love 80's – Dress Up Boat Party, so you can rest assured your team outing is in good hands. With options ranging from a classy dinner cruise with smooth jazz to a party cruise with bumpin' tunes and drinks, your choices are unlimited.
💰 Price: $$
👯 Capacity: 70-350 people
🌟Ideal for: Team building with a view
💎 Highlight: A VIP service
11. Team Outing in a Rooftop Train at Easey's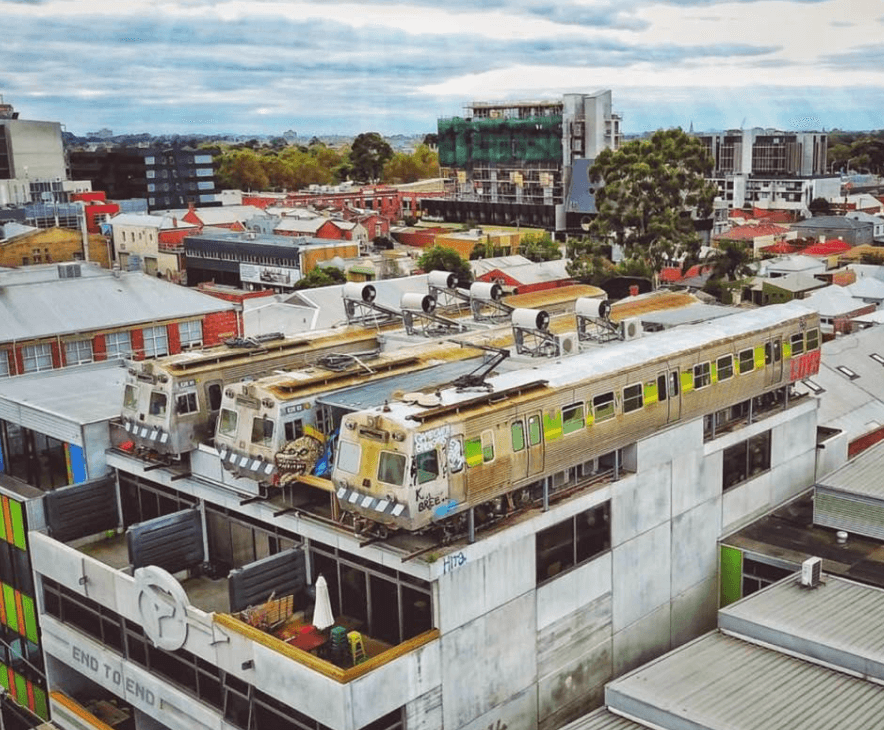 For a fun group function you won't forget about any time soon, try hosting your event on a rooftop train. Yes, you read that right! This venue offers one of the most unique settings for corporate parties in Melbourne, so if you're looking for something out of the box, it's right here!
Incredibly flexible and versatile, Easey's can cater to up to 50 people seated and 100 standing. Mouth-watering burgers and delicious beverages pair well with the fun and relaxed vibe of the venue, making the Easey's the perfect choice if you're looking for a laid-back team building outing.
💰 Price: $$$
👯 Capacity: Up to 100 people
🌟Ideal for: Teams looking for something special
💎 Highlight: 360-degree views of the city
FAQ
What are good team building activities in Melbourne?
Melbourne offers a wide range of team building activities that can foster collaboration, communication, and teamwork among team members. The most popular choices for team building activities in Melbourne include excursions such as after-work drinks, rooftop parties, boat cruises, and food truck nights. For other activities, you can take your team for a race-style scavenger hunt, solve riddles together in an escape room, or engage in activities such as rock climbing, or high ropes courses. As a team, you can also get involved in Melbourne-based volunteering activities.
What are the best team building activities for a small group?
A smaller group doesn't mean smaller fun! There are plenty of team building activities that can be enjoyed by smaller groups. Smaller groups are perfect for playing board or card games that require teamwork, strategy, and problem-solving. You can even organise workshops or training sessions that focus on team-specific needs. Sign your team up for a cooking class, wellness workshop, or sporting activity. A rooftop lunch, a dinner in a fancy restaurant, or a boat cruise can also be successfully arranged for smaller groups.
What are some outdoor team building activities in Melbourne?
Melbourne is a vibrant city full of exciting opportunities for team outings. Some popular options include going on a boat cruise, having a rooftop dinner, organising a fun day out at the Melbourne Aquarium or Zoo, or attending a food truck festival. Scavenger hunt-styled urban games are also popular, especially if your team is new to the city. You can also organise a BBQ in a park or on a beach for a relaxing team bonding outing.