You may have noticed that we've recently refreshed our brand's visual identity, and our platform now boasts a beautiful new logo. We want to use this occasion to invite you behind the scenes and tell you more about what's been happening at Tagvenue.
Why the New Logo?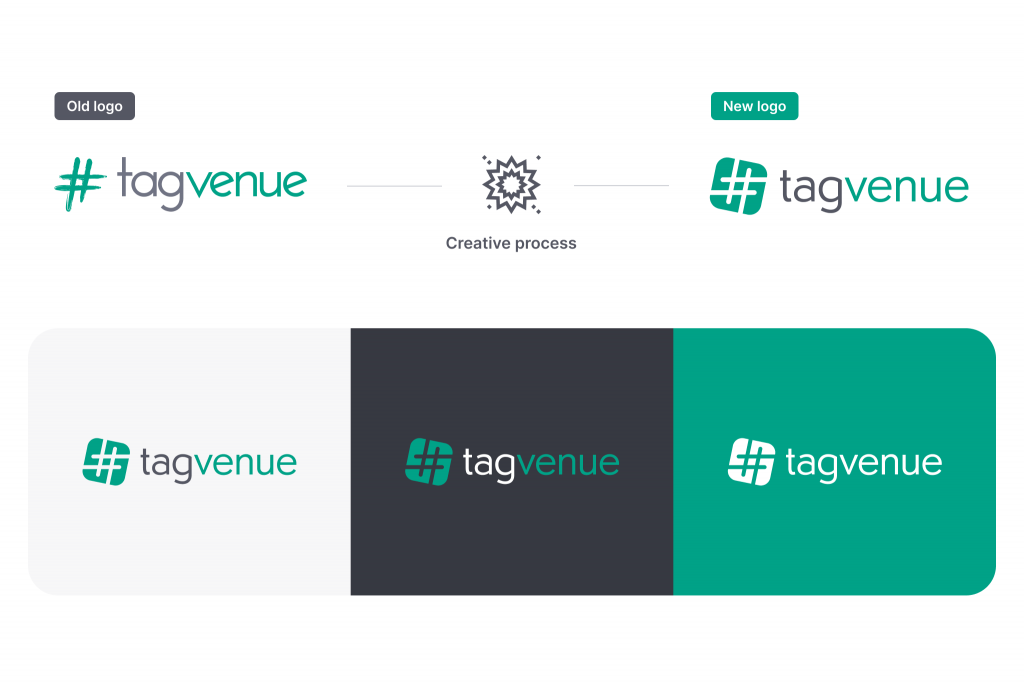 With Tagvenue innovating, growing and expanding to new markets, it was time to reimagine the brand's visual expression. We wanted a new logo that was not only clean and modern but would also be able to encompass everything that Tagvenue is:
The place to go whenever you need to host a real-life or virtual event
A platform that ensures a fair and efficient booking process
A tech company whose central focus is always on the user and customer experience
The green colour evokes freshness and growth, while the hash sign represents the variety of event categories (in-person and virtual) supported by our platform. The colour and the sign have been part of our brand identity since the very beginning. However, with the help of designer Anna Zachariasz, we've breathed new life into our well-known and much-loved symbol.
The rebrand marks a new chapter in the company's history and strengthens our brand's mission. The growth of Tagvenue has been driven by the belief that people deserve an efficient and transparent venue booking process. We want to enable them to discover the best places in the city by accessing all the information they need to choose the perfect space for their event. The new logo is a visual reflection of our refreshed vision – straightforward and minimalistic, just like our platform's tech solutions.
Who We Are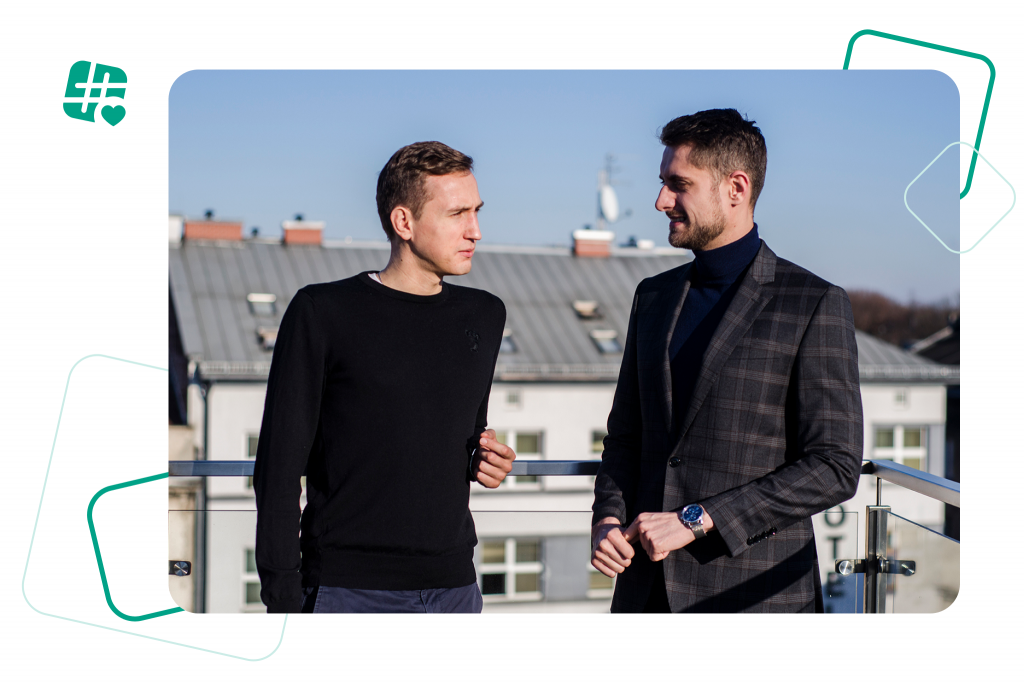 The Tagvenue story begins with two friends from Lancaster University, Arthur Stepaniak and Max Kondratjuks, who decided to start a business together. All they needed was a profitable and meaningful idea that could solve real problems and bring people happiness.
One day, Max was having a swim at Virgin Active Swiss Cottage in London. He would find a spare moment every day to brainstorm business ideas, and as he was doing another lap in the swimming pool, he started thinking about event organisation.
At the time, Max was working at the London Stock Exchange, and he was having difficulty finding the right venue for a conference he was organising. 'The most frustrating thing was the pricing gaps,' he says. 'Two hotels across the street from one another could offer exactly the same quality and services, but one would charge you twice as much as the other.'
He had a similar experience while planning his wedding. Back then, there were no user-friendly platforms for booking venues. If you wanted a list of all the good places in the area, you had to hire an agent.
All of this started to click when Max met up with Arthur later that day. They instantly knew that they were onto something. These two market inefficiencies – inaccessible knowledge and lack of transparent pricing – would become the starting point for building an easy-to-navigate venue marketplace.
They worked to nurture this new idea and Tagvenue was born in March 2015.
Tagvenue has been growing steadily: after becoming a leading online venue finder in the UK, we expanded into other markets and continue onboarding venues in new cities. We are now a team of over 80 people – a team that is as unique and diverse as the platform itself. Some of us work from the office in Kraków, Poland, while others are spread all across the globe. We may come from different cultural backgrounds but we are united by our passion, drive, and the values we believe in.
We have one common goal – to provide an outstanding booking experience and make organising events easy for everyone. Every day, we devote our time and energy to building the best venue booking platform in the world. We work hard, we learn from our mistakes, and we celebrate our successes together – seriously, no one throws a party like Tagvenue! Even when we can't meet in person, we practice what we preach and have fun during virtual team building events.
But it's not just the people who work at Tagvenue that make the company what it is. Every venue manager who decides to list their business on our platform and every customer who puts their trust in us contributes to the platform we're building together.
You create Tagvenue as much as we do.
Our Mission
Since the company's foundation in 2015, our core mission has remained the same: we help people easily find the perfect venue for any event imaginable.
We do that by:
Building an accessible platform for browsing and booking venues
Promoting the most suitable event venues available in a given location
Ensuring a simple and efficient booking experience with no extra fees, forever
With nearly 11,000 venues available in multiple cities across six countries (UK, Ireland, Australia, Singapore, Canada, US), we bring people together by giving them the space to celebrate life's precious moments, hold fruitful meetings and bring their creative ideas to life. We keep tweaking our platform to provide the best search results and facilitate communication between customers and venue managers.
In addition, we help venue managers take their businesses to the next level by offering them our dynamic marketing channels and matching them with customers who are looking for exactly what they have to offer.
There are plenty of venues that offer fantastic customer service, but because they are new and don't yet have the legacy and word of mouth behind them, don't get the recognition they deserve. Our goal is to show our users all the best places in the city and at the same time enable the most suitable venues to win. This is our way of levelling the playing field.

— Max Kondratjuks, Co-founder
We provide the highest quality of service and an exceptional customer experience. We're changing the event industry for the better, one happy customer at a time.
Bringing happiness to people is our ultimate goal. We know that at the end of the day it's all about moments shared and memories made during every single event. When the pandemic broke out in 2020 and the event industry took a serious hit (as did our social lives), we used our experience as a remote-first company to help other teams bond over fun virtual events. We can't help it – we just love to make events happen.
What's New and Exciting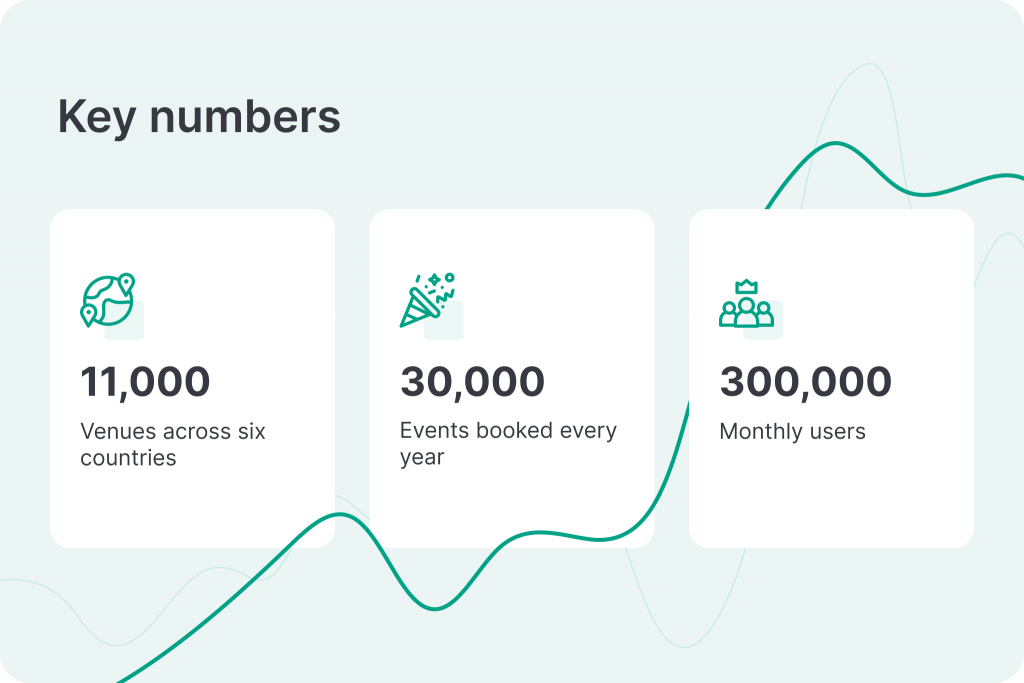 While our main mission hasn't changed, the company and the platform itself have evolved significantly since the early days. At the end of last year, we entered a new and exciting market – the United States – and we keep expanding to new cities to enable more and more people to host their events with ease. Tagvenue's new chapter is all about bringing the booking experience into the 21st century.
Long gone are the days when a personal visit to each venue was the rule. Of course, people still schedule viewings before finalising the booking. But there's no reason why the rest of the process can't be done online – that's why we're digitising it.
As part of our mission to make the booking process fair and efficient, we are focused on delivering our online booking experience to global customers. Our innovative tools continue to make the process easier and more intuitive for both parties – customers and venue managers.
What's Next?
We are obsessed with user experience. Quality UX design and functionality of our platform are our top priority, and everything we do is centred around meeting and exceeding the needs of our users on all possible levels.

Apart from that, we are growing our team and focusing on our international expansion. With more than 10 new cities launched just this year, we are excited to see so many new places on our map. The goal is to enable more and more people internationally to benefit from the online booking experience that we've been trialling over the past six months.
You cannot get a better user experience than direct bookings. The entire events industry is digitising, and we are at the forefront of this change. To bring Tagvenue closer to its mission of delivering a fair and efficient booking process, we want to scale online bookings globally.

– Arthur Stepaniak, Tagvenue Co-founder
We look forward to bringing more people together for unforgettable events!
Read more about Tagvenue's rebrand: