Your child's birthday is approaching, and you want to celebrate it in a special way? With a little creativity and imagination, you can plan a party that is both fun and memorable for your child and their friends!
Whether you have a boy or a girl, a toddler or a teen, our list of 27 kids' birthday party ideas will make sure you throw the best birthday bash your kiddo ever had! Browse our list for themes, activity ideas, party entertainment, and even some money-saving tips.
Sit back, relax, and let us give you some inspiration for this special day!
Children's Birthday Party Ideas
Whether you're organising the party at home or hiring a venue, a huge celebration for your family and friends, or just a small party for your nearest and dearest, you want to make it unforgettable! These children's party ideas will be useful when organising the special day!
1. Beloved Character Party
Is there a character who your child loves, like Bluey, the Little Mermaid, or Spider-Man? Choose them as the theme for your kid's birthday party. Look for decorations, plates, cups, and even cake toppers that feature the character to truly dig into the theme. For extra fun and surprise, hire a performer to appear dressed up as the character to entertain your guests.
2. Pool Party
If the birthday celebration falls on a summer day, organise a pool party for the kids. They will have a blast splashing around in the water and playing with inflatable toys, balls, and pool noodles. Prepare tons of drinks and plenty of sunscreen to keep the children hydrated and protected from the sun. In case of bad weather, you can throw the party in an indoor pool or an aquapark.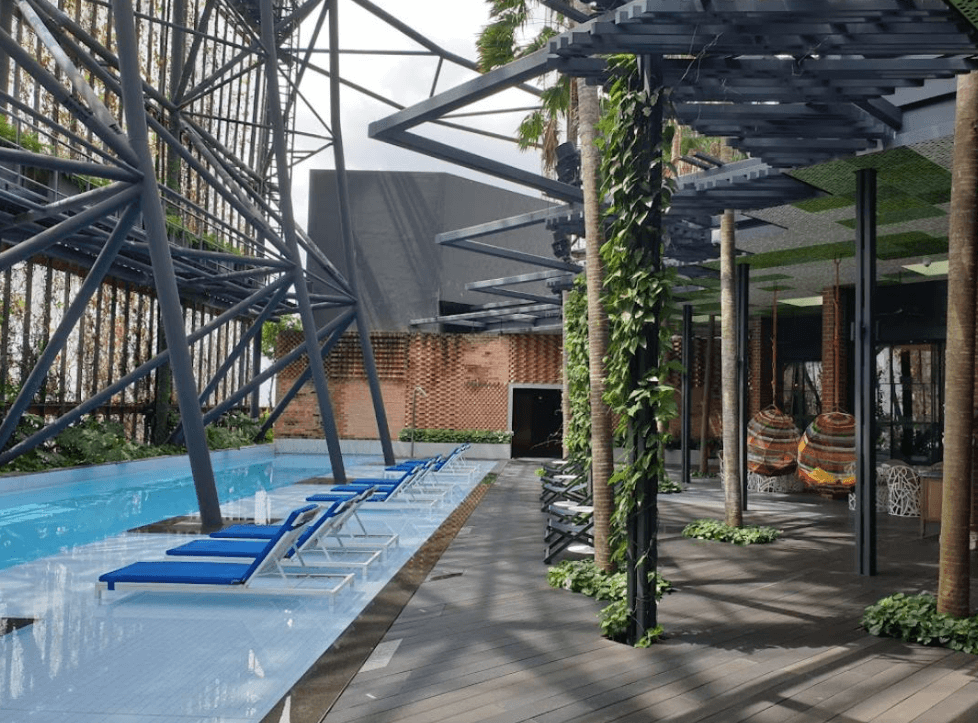 Note: Even if you're organising the party in your own backyard, hire a lifeguard to keep things safe. For younger children, we recommend taking out the sprinkler, water guns and Slip N Slides.
3. Balloon Ball
Nobody can be uncheered with a balloon – We know Pooh, we know! That's why a whole balloon ball is sure to inspire cheers and laughter in the birthday child. Balloons come in all shapes, sizes and colours, and they're fairly easy to set up, so you can truly let your imagination run wild with the party prep. And the party entertainment will be, of course, balloon twisting!
4. Zoo Visit
A simple idea that will be a hit among the kids! Take your birthday party guests to a local zoo for an amazing party among animals and nature. If you don't have any zoos in the area, book a farm visit. Find out whether you can organise a picnic on the premises or hire a venue for some cake and snack time. Ask the kids to dress up as their favourite animal, and be ready to snap some memorable photos!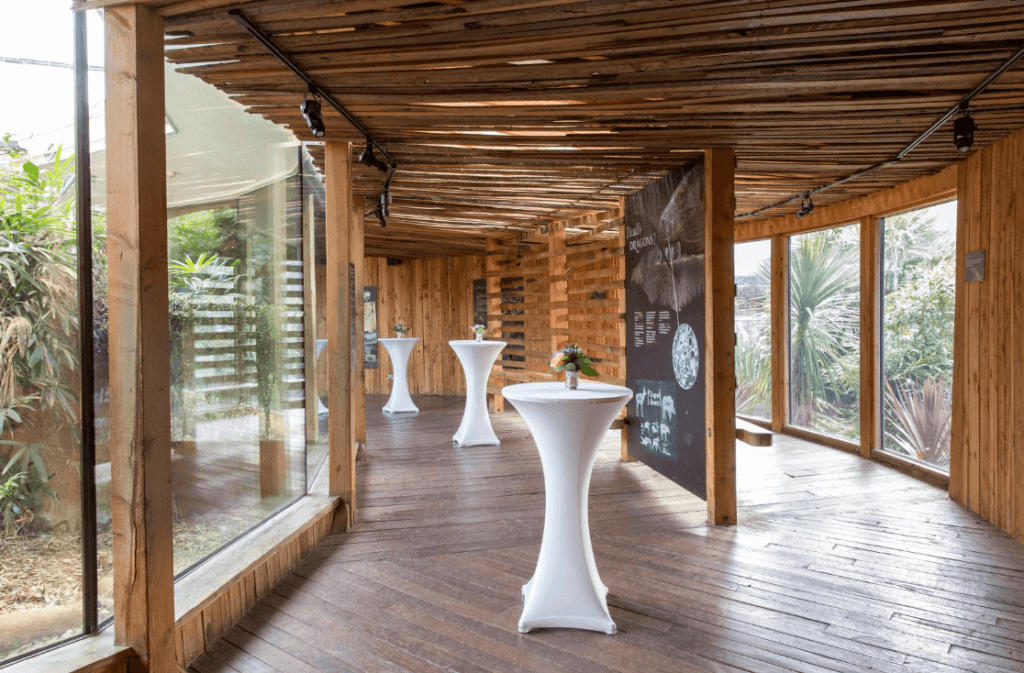 5. Crafty Party
A party focused on crafts is a great way to encourage creativity and imagination. Plus, kids get to take the craft they made as a party favour back home. Here are some ideas for crafts the children can make:
T-shirt or tote bag decorating – Provide plain t-shirts or tote bags, markers or paints, and let the kids draw their designs.
Jewellery making – Provide strings and beads for the kids to make their own necklaces or bracelets.
Friendship bracelets – Provide string in different colours and teach the kids how to make their own friendship bracelets.
Collage making – Provide magazines, newspapers, scissors and glue for the kids to make their own collages.
If you're planning a really messy craft session, and the weather allows it, organise it outdoors for easy clean-up. Yes, by easy clean-up we mean cleaning the kids up with a hose – just make sure they bring a change of clothes!
6. Mad Scientist Party
This idea is for every science lover, no matter how big or small! Dress the kids up in lab coats, and prepare a few easy experiments for kids as the party entertainment (do you remember making volcanoes for the school fair? It's time to bring them back!). You can take it a step further and serve food in test tubes or beakers for the extra laboratory feel.
7. Jungle Party
The bare necessities for a Jungle Party are palm trees, tropical flowers, jungle animals for decor, coconut shell cups for drinks or ice cream, and a fruit salad for desserts. Let the children make their own animal masks as a craft activity or set up a face painting station to give the kids animal-themed faces.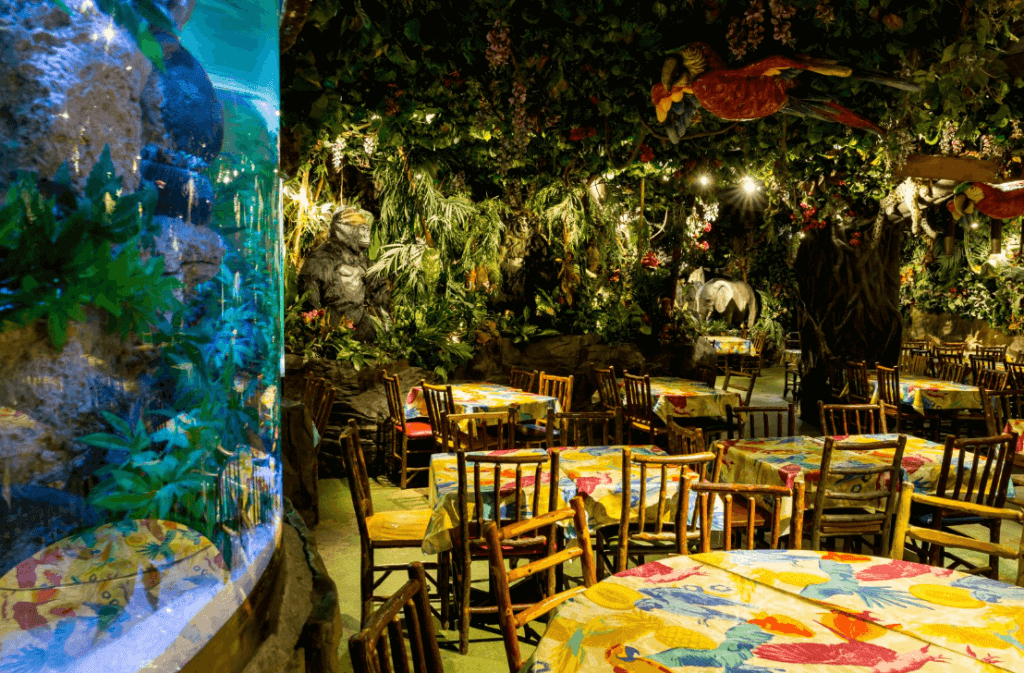 8. Magical Party
Every party can be a magical one, but we're not talking figuratively here. Focus your party around magic tricks, rabbit in the hat, cards, and all the other abracadabra extras. Hire a magician to perform magic tricks at the party. Maybe they'll sprinkle their magic and share a few tricks with the kids too!
9. Junior MasterChef
If you want to keep your kids occupied during the party, get inspired by this popular program, and organise your own Junior MasterChef competition. Let the kids prepare pizzas, cookies, or tacos. You can add a prize for the winner or ask the kids to come up with creative decorating ideas or flavour combinations to make the competition even more exciting and engaging.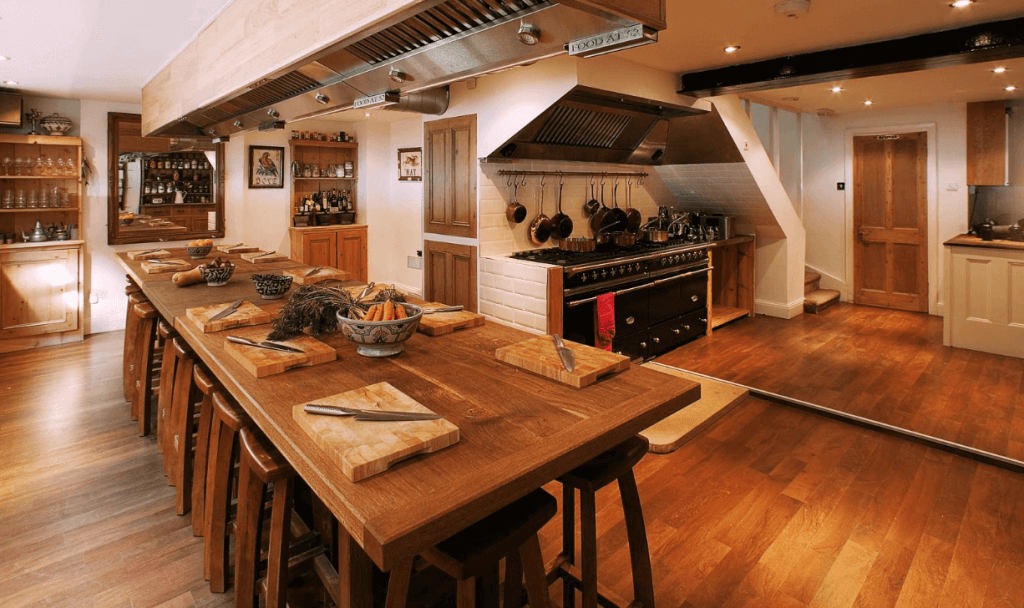 10. Pamper Party
Have the guests come over to your home and set up a pampering station where your guests can paint their nails, play around with make-up, put on facial masks, and try different hairstyles. Remember to provide non-toxic products appropriate for the kids' age range.
While you might think this is an idea for a girls' party, boys also enjoy some self-care, so the theme will work for them as well!
11. Futuristic Party
If you look through Tagvenue's blog you will see plenty of 'back in time' party ideas, but it won't quite work for the young kids, right? (Unless they're a fan of The Flintstones) Well, let's flip the idea here and organise the party of the future! Ask your kid what they imagine the future will look like, and decorate accordingly. Ask your guests to dress up as they imagine the fashion will look like 10, 20, or even 100 years from now!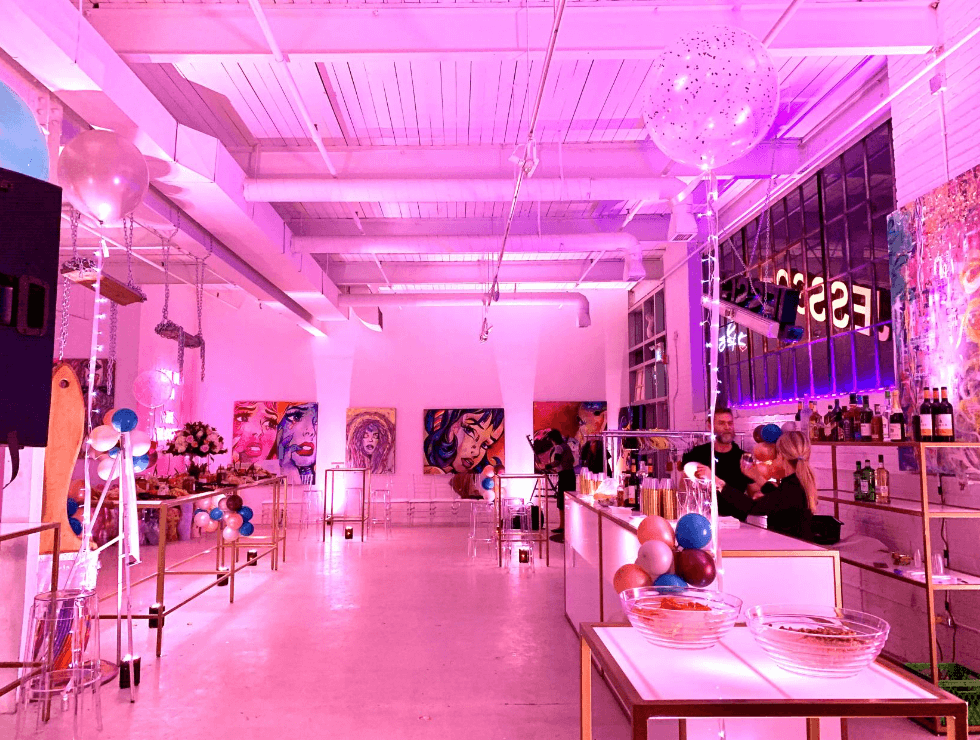 12. Mini Olympics
If your child is the sporty type, organise an Olympic-themed birthday party. Set up some games, such as an obstacle course, balloon relay race, long jump, or bean-bag throw. Prepare an Olympic torch, a parade of nations, and medals for the winners to make the party more authentic.
13. Photo Shoot
Set up a colourful backdrop with props like balloons, streamers, and signs that say 'Happy Birthday'. You can also provide costumes, like princess or superhero outfits. Let the kids have fun dressing up and posing. A photo shoot can be easily done at home with a tripod and a phone camera, but you can also hire a professional photographer to snap pics of the kids.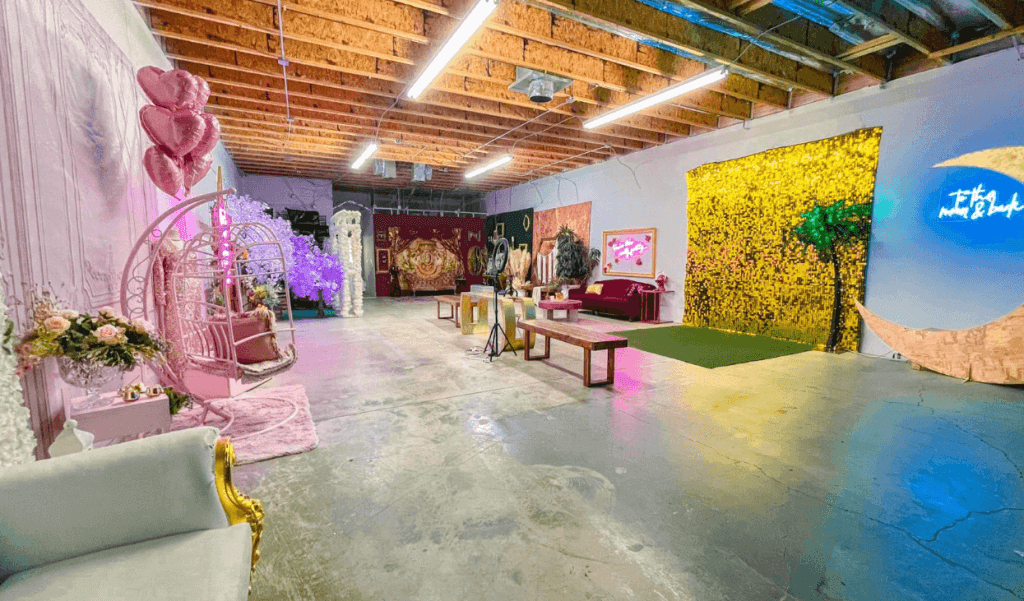 14. Glow-In-The-Dark Party
To make this party happen, all you need is some glow sticks, neon decor and neon face paint. This type of glow-in-the-dark party usually happens during the night, as it has to be dark for the theme to work, you can follow it with a sleepover. For party entertainment, you can shoot some creative videos using glow sticks, which will double as a nice memento of the occasion.
15. Dinosaur Party
You probably never thought you would need to learn all the types of dinosaurs that ever existed, but here you are, trying to figure out the difference between a brachiosaurus and a diplodocus. If your child is obsessed with dinos, let their birthday party be about everything they love! Set up colourful decorations with dinosaurs, and prepare volcano cake and dino nuggies for the food table. Hide some fake bones in the sandpit for the kids to excavate!
16. Outer Space Party
Any fans of the great unknown in the house? Organise an out-of-this-world birthday celebration! Decorate your house with pictures of planets, stars and moons, and dress up the birthday child as an astronaut or an alien. Prepare a rocket ship cutout to serve as a photo backdrop, and let the space party take off!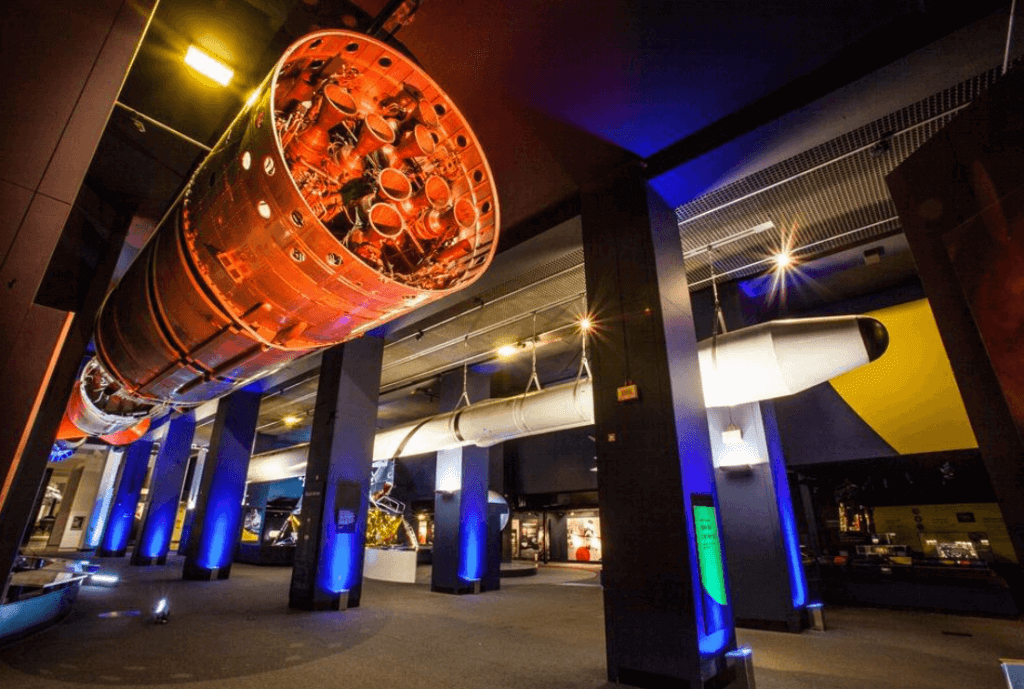 17. Laser Tag
This exciting and fun activity will keep the kids engaged for hours. It involves running, hiding, and shooting lasers in a safe and controlled environment. It can be enjoyed by children (and adults) of all ages, making it a great party idea for mixed-age groups.
18. Fairy Picnic
A picnic is a great idea in itself for a birthday party, but you can take it a step further and give it a fairy theme. Fairy lights, soft pastels, fairy wings and butterfly decor will make the party place feel truly magical. Don't forget to sprinkle some pixie dust to ensure everyone has a great time!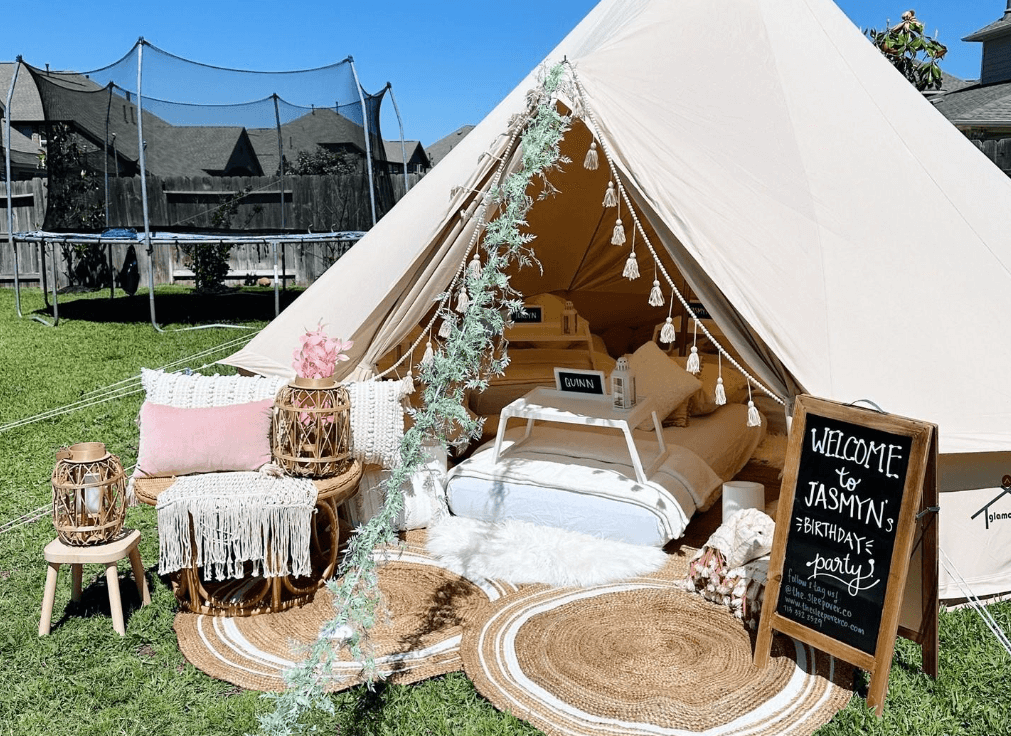 19. VR Party
A VR party offers an immersive experience that can transport kids to different worlds and provide them with a fun and memorable experience. Since buying VR sets might be quite expensive, it's best to hire a venue offering a VR experience. Before you do that, make sure the games offered at the venue are age-appropriate.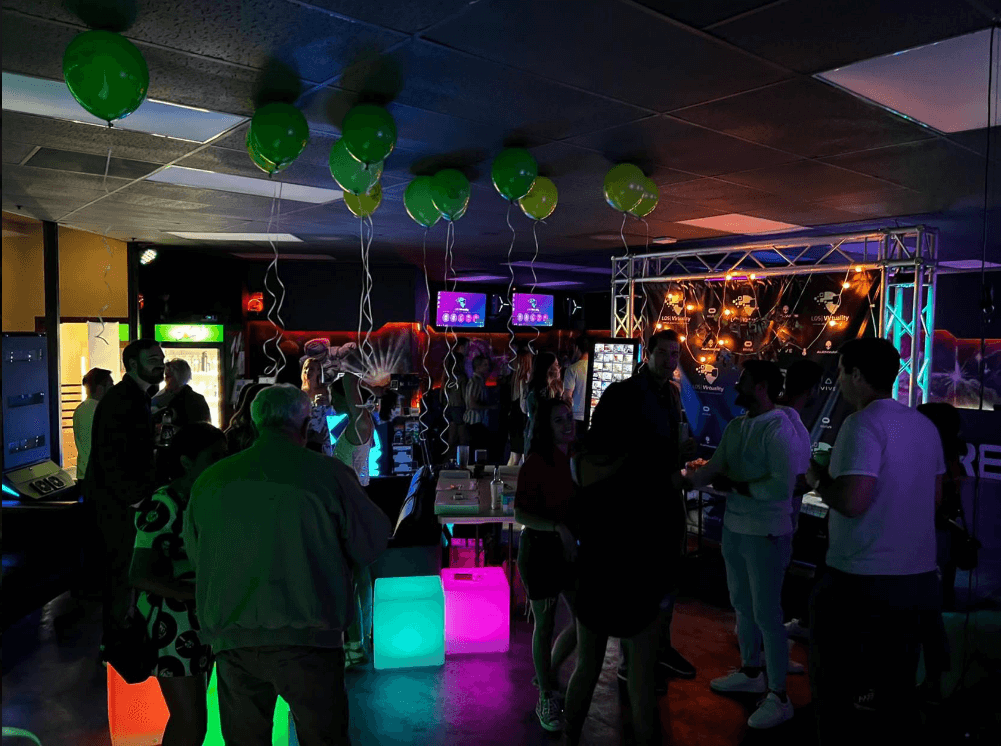 Note: Most VR set manufacturers recommend them for kids ages 13 and up, so if you're organising a party for younger children, this may not be the idea to use.
20. Circus Party
Create a fun and festive atmosphere by setting up a tent in your backyard, providing snacks like popcorn or corn dogs, and hiring a clown to entertain the kids. You can also encourage children to put on their own circus performance by setting up a small stage and providing costumes and props like juggling balls or hula hoops.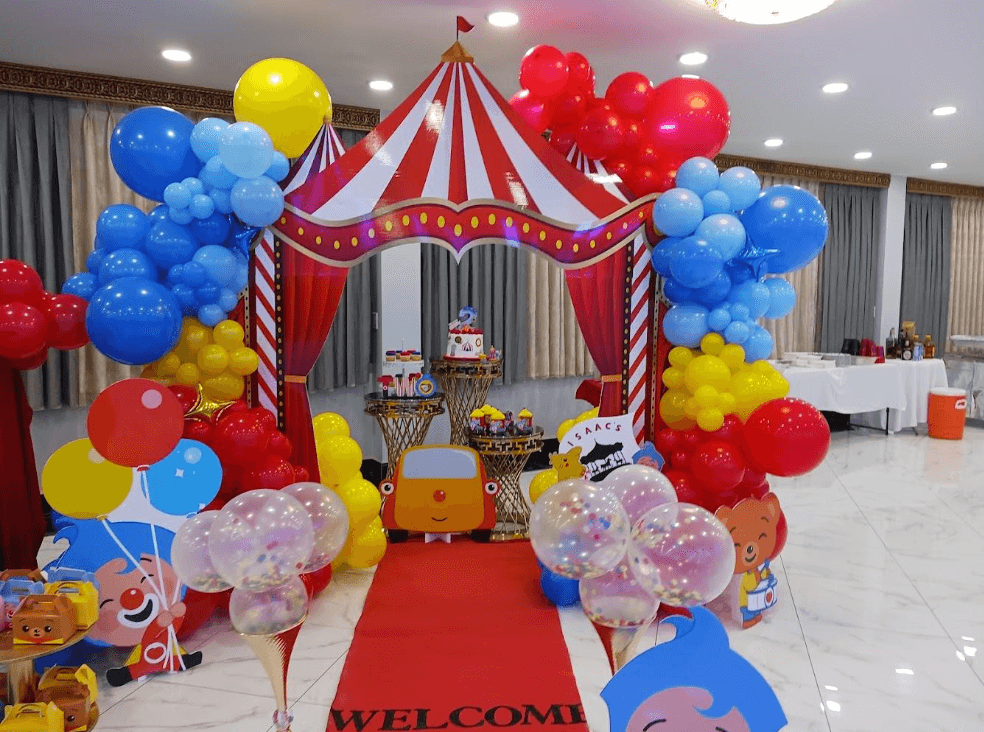 21. Royal Affair
If you have a little prince or princess at home, organise a party worthy of a royal. Prepare fancy gold decorations, a crowning ceremony, and even a throne for your little one to sit on during the festivities. Hire a bouncy castle for the children to play on.
22. High Rope Adventure
If you're looking for a thrilling party idea, this one's for you. Tree-to-tree crossings, wobbly bridges and zip wires will make the kids scream with excitement. A must for any adventurer.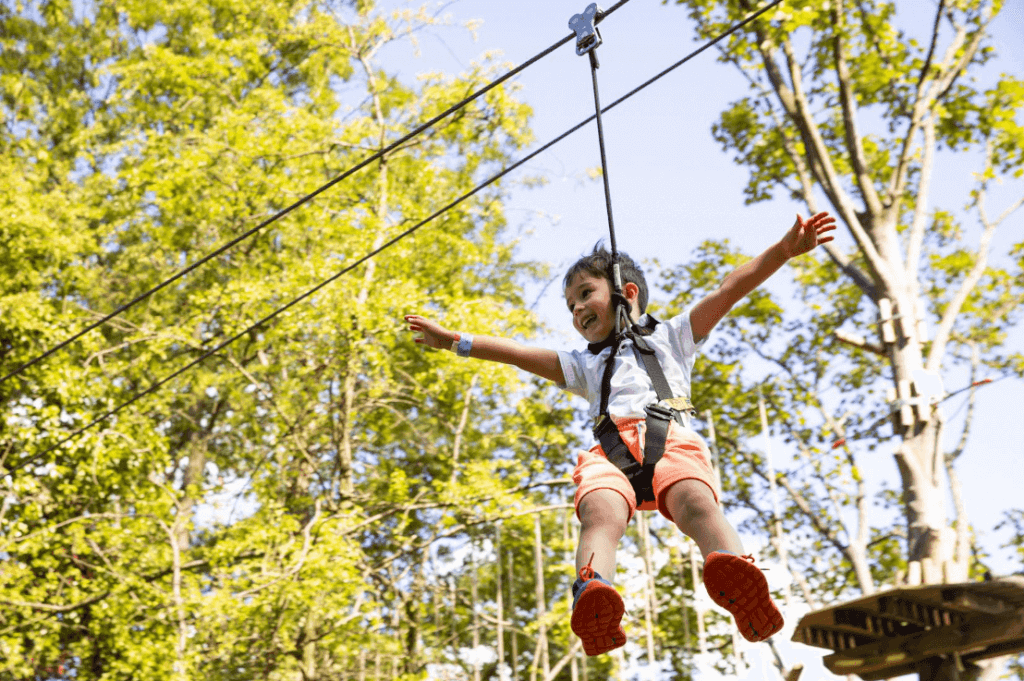 23. Bubbly Party
This unique and fun idea can create a magical and playful atmosphere. For the colour palette, think pastel blues, pinks, and purples. For the party entertainment, well, it's all about making bubbles. You can buy classic bubble makers or opt for giant ones. You can also get creative and make your own bubble mixture using dish soap and water.
24. Pyjama Party
A classic but never boring idea for a birthday party: invite your child's friends for a sleepover. Prepare blankets and pillows, popcorn and hot cocoa, and pick out a film to watch. If the weather's nice, take the party outside for a campfire and s'mores, or even set up a tent in your backyard for the kids to sleep in.
25. Postal Party
Now, it's not a very common theme, but it's sure to be loved by any kids smitten by the art of sending letters! Set up a letter-writing station where kids can write letters to their friends or family members. Provide stickers, markers, and stationery so they can decorate them. For the colour theme, go for the traditional colours of the postal services in your country.
26. Game Bonanza
If your kid is a lover of games, make it a theme for the party. Prepare a variety of games that are suitable for all ages. Maybe you can play a life-size version of one of the games, such as Monopoly, Memory, or Checkers?
27. Virtual Party
Do you want to celebrate your kids' birthday, but your friends or family live far away? Don't worry, you can still have a blast at a virtual birthday party. Ask the participants to dress up (or at least wear a funny hat) and play some online games, such as Skribbl or Gartic Phone.
Money-Saving Kids Party Tips
If you're organising the party on a budget, or you simply don't want to spend very much money on it, here are some ways to cut down on the party costs without compromising the fun:
Plan the party ahead – Look for sales and discounts and avoid last-minute shopping when you don't usually have the time to search for the best deal.
Thrift the decor – Ask your friends or local groups for any used party decor. Chances are they will still be in good shape, and you will be able to use them for your party.
Organise a joined party – Share the costs of the party by organising a joint one with a friend or family member. This way, you can save on decorations and food, and share the costs of entertainment.
Ask for help – Do you have a friend with a killer Instagram feed? Ask them to come and snap a few photos of the party. Or maybe you know a person who loves to cosplay? Maybe they could come as your child's favourite character to the party.
Go simple – It might be tempting to throw a big and elaborate birthday party, but we recommend putting those celebrity accounts on silent for a while and focusing on what will work for you, your child, and your budget.
DIY party favours – Instead of buying expensive party favours, you can make your own homemade slime or friendship bracelets. Organise some sort of craft during the party, so the kids can take what they made home as a party favour (see #5 in list of ideas!).
Party(ing) Thoughts
There are so many fun and creative ideas out there that your child will love! We hope our list of children's birthday party ideas will help you organise the best party they ever had.
A few things to remember as we part:
Stick to what your child loves and wants for their party, even if it sounds bizarre to you – it's their party, after all!
Adjust the theme and party entertainment to your child's age.
Have fun, both in the process of preparing for the party as well as during it. It's a joyous occasion, and let it be so from start to finish.
If you need more inspiration, head over to our list of 170 party themes. This birthday party planning guide may also come in handy!
FAQ
How do you make a kid's birthday party interesting?
To make a kids' birthday party interesting, pick a theme, such as superheroes, princesses, animals, space, or any other one that your child will love. Get creative with snacks and treats so they match the party theme. Plan fun activities that are interactive and will work well for the ages of your guests. This could include games, crafts, or even hiring entertainers like magicians or balloon artists. Create a playlist of upbeat and kid-friendly songs to keep the energy high. Prepare small party favours for each child to take home.
How can I organise my kid's birthday at home?
To organise a kids' birthday party at home, make sure you:
→ Pick a theme – A theme will help you coordinate decorations, food and drinks, and the costume for your child
→ Pick a date and time – Remember you don't have to organise the party right on the birthday. Select a date and time that will work for you and your guests.
→ Create a guest list – Think about how many people you are able to host at home
→ Plan activities – Plan games that are age-appropriate and that will keep the children engaged and entertained.
→ Prepare food and drinks – Opt for finger foods, snacks, and simple homemade treats. Make sure to accommodate any dietary restrictions or allergies of the guests. As for the birthday cake, you can make it yourself or order one from a bakery.
→ Write up a party plan – To ensure a smooth flow of activities and take the stress away of figuring out what to do next, write up a plan of what's going to be happening during the party.
→ Prepare small party favours or goodie bags for the guests to take home as a token of appreciation.
→ Stay Safe. Have a first aid kit on hand. When kids are around, accidents do happen.
How can I throw a children's birthday party on a budget?
If you're looking to organise a budget-friendly party, there are a few things you can do. Plan ahead to take advantage of sales and discounts and avoid last-minute shopping. Consider thrifted party decorations by asking friends or local groups for any unused decor. Share the costs by organising a joint party with a friend or family member. Ask your friends or family members for help, e.g. if somebody loves to take photos ask them to come and capture memorable moments. Keep the party simple and focus on what works for you, your child, and your budget instead of spending money on extravagant ideas. Lastly, consider DIY party favours like homemade slime or friendship bracelets.