Are you the type who loves to celebrate Christmas so much you can't wait till December? Or maybe you just relish the idea of the unexpected, blending the heat of July with the whimsical magic of Christmas?
Either way, you're in luck! Make the most of summer while enjoying a dash of holiday cheer months ahead of the traditional Christmas season. So buckle up, folks—it's time to pack up those Christmas lights and put on those Santa hats because we're about to dive headfirst into 35 unique Christmas in July party ideas.
🌞 Fun Activities for a Summer Christmas Party
Now that we've figured out where to throw your summer Christmas party, let's discuss some fun activities to ensure everyone has a blast.
1. Sand Snowman Building Contest
A perfect summer alternative for traditional snowman building. Grab your buckets and get crafty! Swap traditional snowman accessories for sunglasses, floral t-shirts, and beach shovels. This activity will be perfect for guests of all ages and will definitely bring a lot of laughter to your joyful Christmas in July party!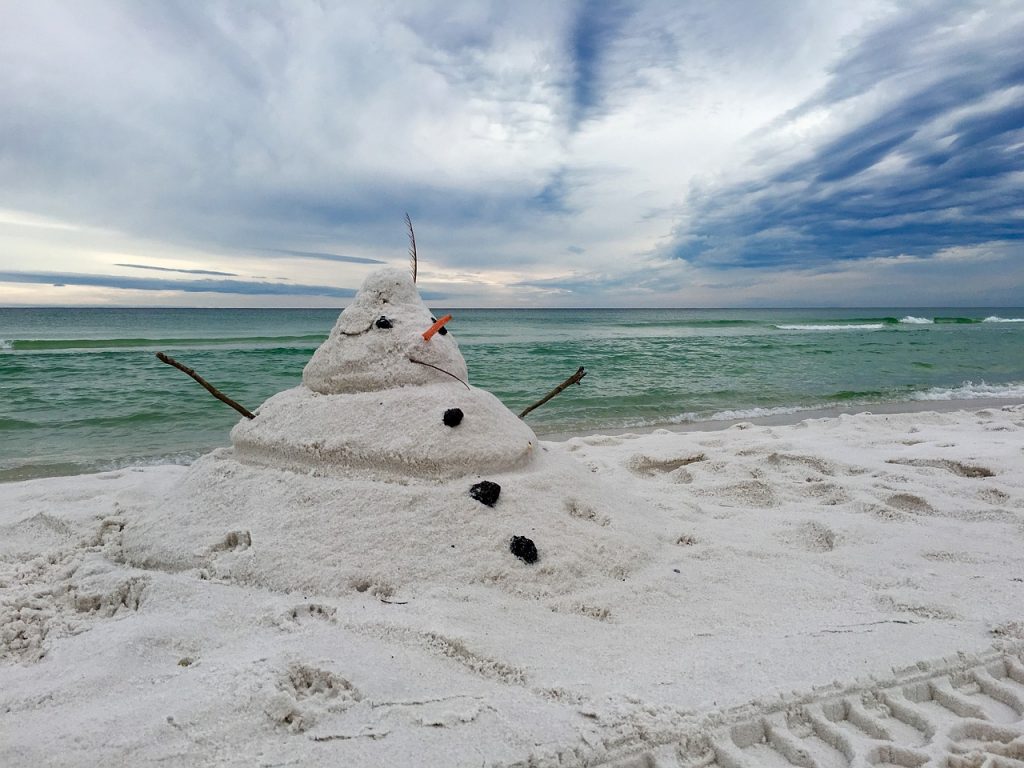 2. Christmas Carol Karaoke
Who said Christmas carols are only for December? A summer Christmas party can become twice as fun with a festive karaoke session. Singing Jingle Bells in the middle of summer with friends and family will surely make for an unforgettable experience.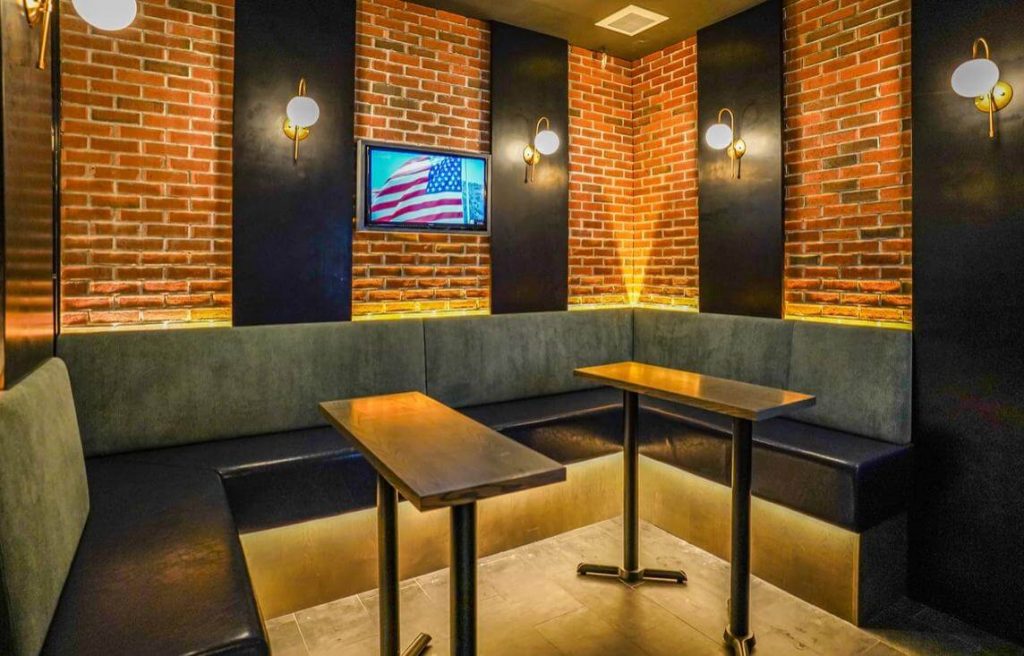 3. Santa's Sports Tournament
The advantage of Christmas in July is unlimited outdoor activities for your friends and family to enjoy together. So, staying in a festive spirit, why don't you organize Santa's sports tournament? Think fastest gift wrapping, race with Santa's sack full of presents, and a big obstacle course imitating chimney climbing. Put them all together, and let's see who's the best summer Santa!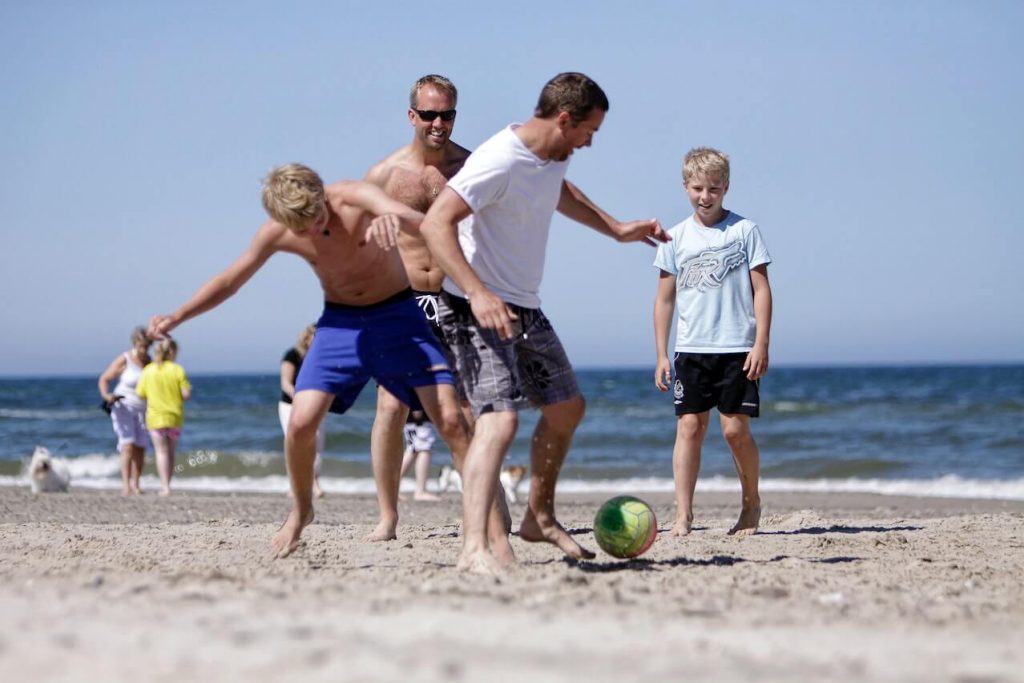 4. Christmas Treasure Hunt
Want to continue with another outdoor activity for your Christmas in July party that will surely make the most out of the sunny weather? Plan an exciting treasure hunt with a Christmas theme (you can give it a funny name like Elf's Expedition). Prepare clues and hints and, of course, a final treasure for your guests to find.
5. Movie Marathon
No Christmas celebration, whether in December or July, is complete without some heartwarming Christmas movies. You can set up a projector outdoors, do it inside, or go all in and rent a cinema room. Don't forget to pick out your repertoire beforehand! Have you seen the original Christmas in July movie from the '40s? Well, maybe it's time to see it!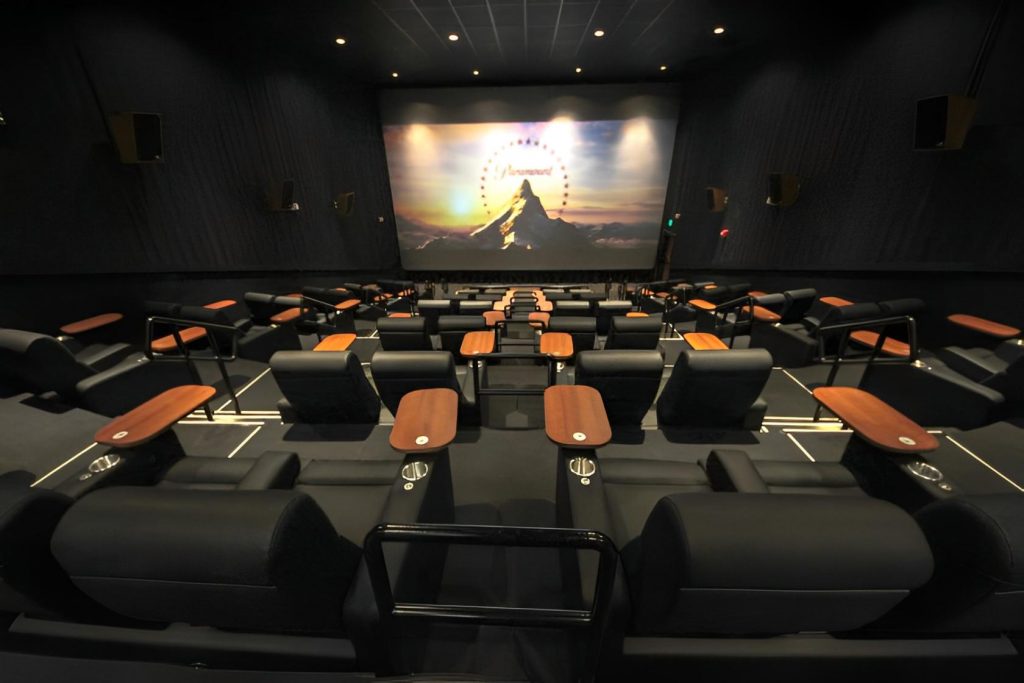 6. Pin the Nose on Rudolph
Here's a fun twist on the classic party game, Pin the Tail on the Donkey. Design a large poster of Rudolph the Red-Nosed Reindeer and cut out several red circles to represent his nose. Blindfold your guests, give them a "nose", spin them around a few times, and watch as they try to pin the nose on Rudolph. Whoever pins his nose closest to the right spot wins!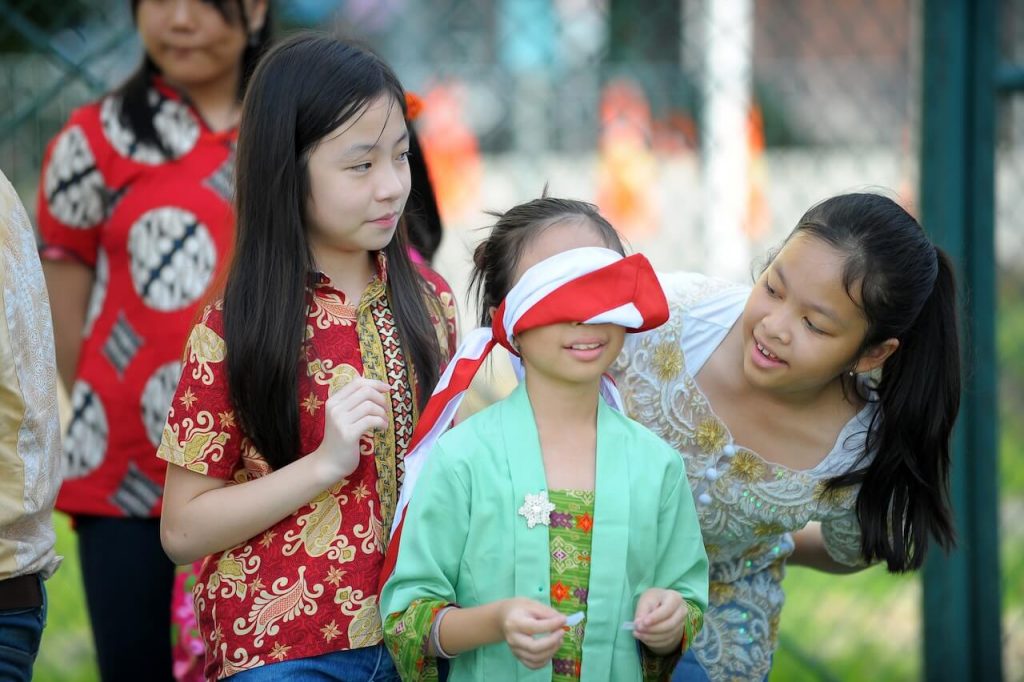 7. DIY Ornament Station
Ready to sparkle some creativity at your summer Christmas party? Get ready (and messy) with this fun and versatile activity for all your guests. Provide plain ornaments, paints, glitter, brushes, and other decorating supplies. Everyone can let their imaginations run wild as they create their unique Christmas in July keepsakes.
8. Christmas in July Fashion Show
Looking for something even more crafty? How about remaking your clothes into the ultimate Christmas in July fashion collection? Think red and green materials, with golden or silver accessories. You can do dresses resembling Christmas trees, snowy swimsuits, or even a summer version of Santa's costume! All you need is a little imagination, good scissors, and a trip to a thrift store.
9. Volleyball Match in Costumes
Gather your whole family for a fun Volleyball game in matching summer Christmas outfits! Divide your teams beforehand to establish one dress code or theme. Then play the most festive and fantastic match right from your dreams!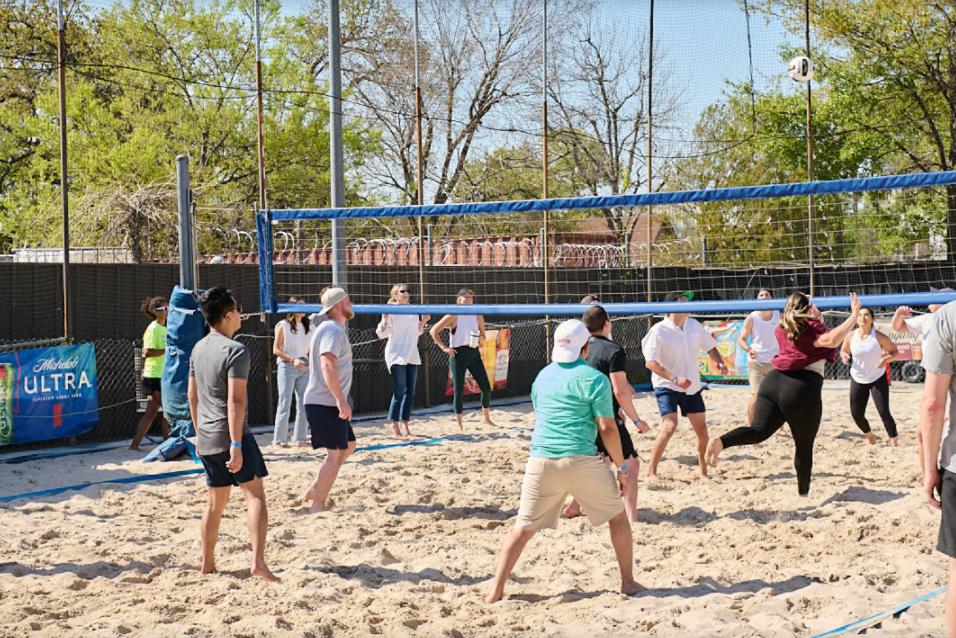 Apart from your glorious Christmas in July party, you'll have plenty of summer days to spend being active with your friends and family. Look into our list of 16 Top Outdoor Party Ideas for 2023 for more outdoor fun!
🎁Creative Christmas in July Gifts
No matter whether it is December or July, gift-giving is a crucial part of any Christmas celebration. Here are some creative gift ideas suitable for a Christmas in July party.
10. DIY Christmas in July Baskets
Fill up a basket with summer essentials like flip flops, sunglasses, beach hats, and throw in some Christmas candy for a Christmas in July-themed gift.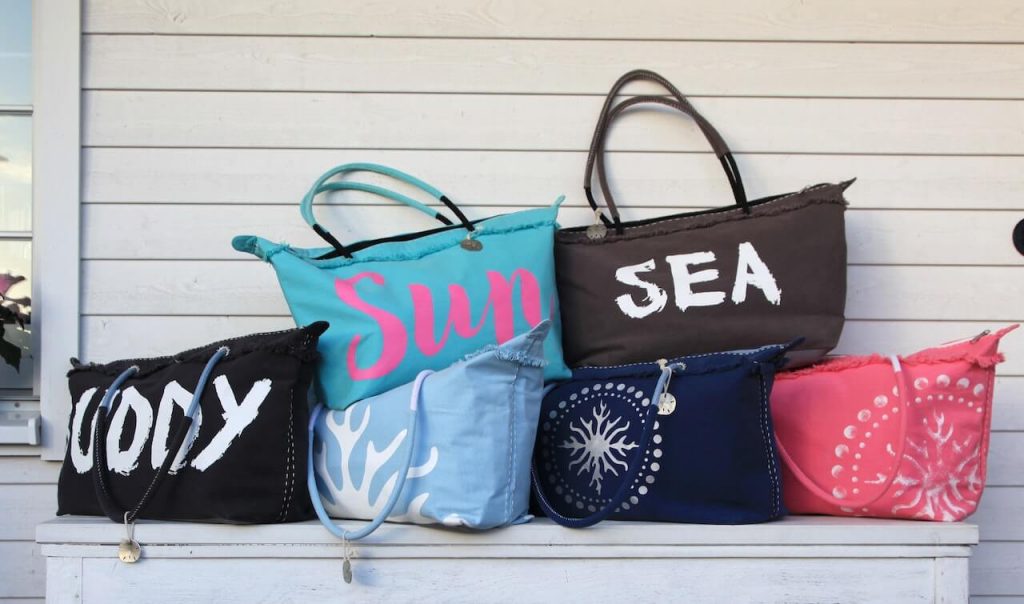 11. Summer Skincare Kits
An alternative version of the typical "body and skin care kit" Christmas gift. Throw in some sunscreen, body oils, refreshing creams, and some cooling facial sprays. This a practical yet thoughtful gift to show you care about your loved ones' skin health.
12. Personalized Christmas Beach Towels
Personalized gifts are your go-to option for any occasion! You can create fun and creative beach towels for your loved ones that will match their style or go crazy with referencing some inside jokes or putting a funny image with their face on it!
13. Customized Christmas Ornaments
For small Christmas offerings go for personalized Christmas ornaments. You can do them by yourself (scroll up to idea no 16 😉) or buy cute ornament packages online.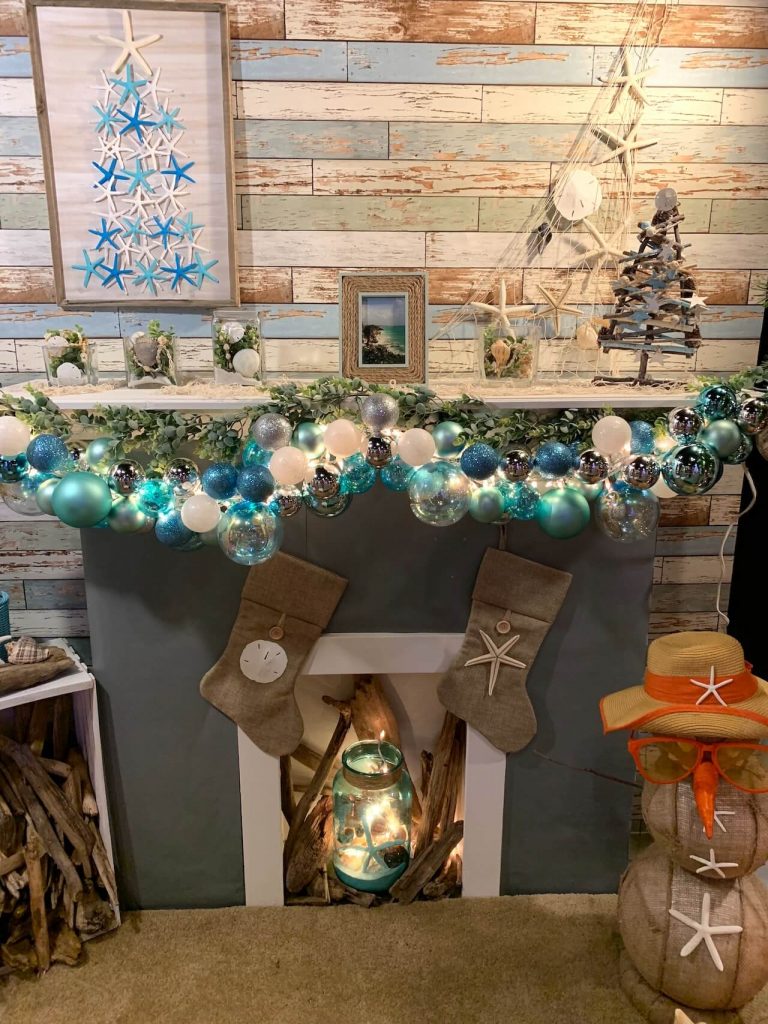 14. Inflatable Pool Floats
How about gifting a crazy-shaped pool float as a summer Christmas gift? This fun and practical gift will surely bring laughter to your friends and family at every pool or beach party.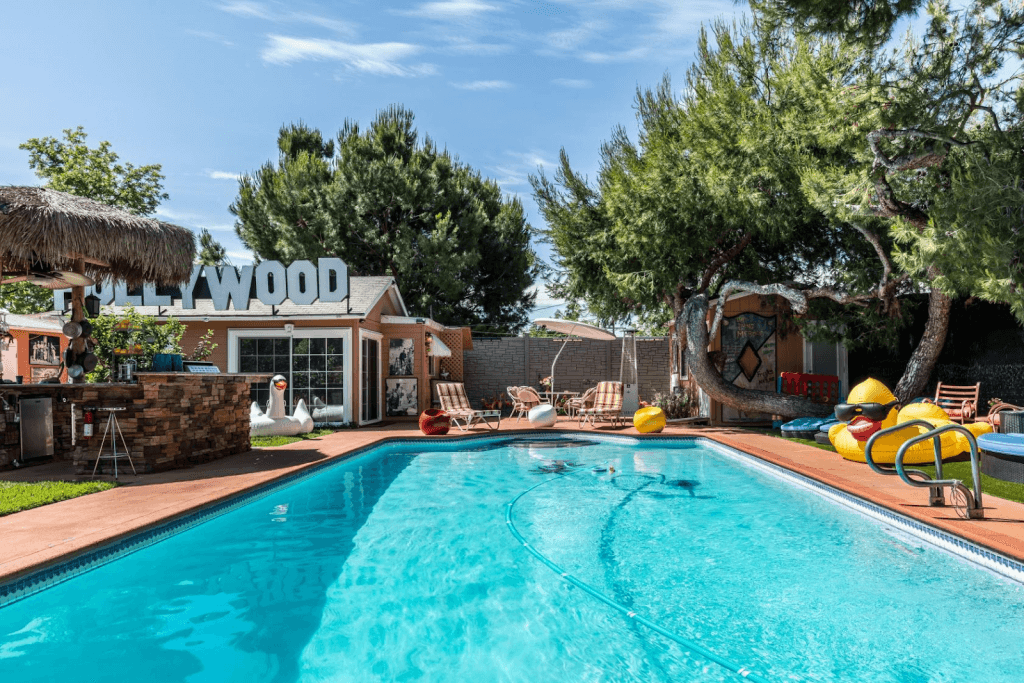 15. Mini Portable Fans
A fun way to beat the summer heat – Christmas style! These fans come in various shapes and colors, usually with candies inside. Look for those Christmas-themed gadgets in local shops or online. You can even find them in the form of a Candy Santa! These are a well-thought out and budget gift, perfect for kids and gismo lovers!
16. Ice Cream Sundae Kits
Prepare delightful ice cream sundae kits complete with a variety of toppings, syrups, and colorful sprinkles. Package them in festive containers, and attach a small Christmas-themed ornament or a personalized note.
17. Personalized Vouchers
They say acts of service are one of the 5 languages of love. Show it by making personalized vouchers for small deeds you can do for your loved ones! It can be for a "beer and sports game night out" with your dad or a massage coupon for your spouse, or a "dress me for work voucher" for your kids! The deeds can include any small thing that will put a smile on your close ones' faces.
18. Summer Trip
If you want to go big with your Christmas-in-July gift idea, how about funding a summer trip for your closest ones? You can look for last-minute offers online or plan it all by yourself! Take into consideration everyone's preferences and work schedules to ensure no one will be having trouble having fun on your joint holiday adventure!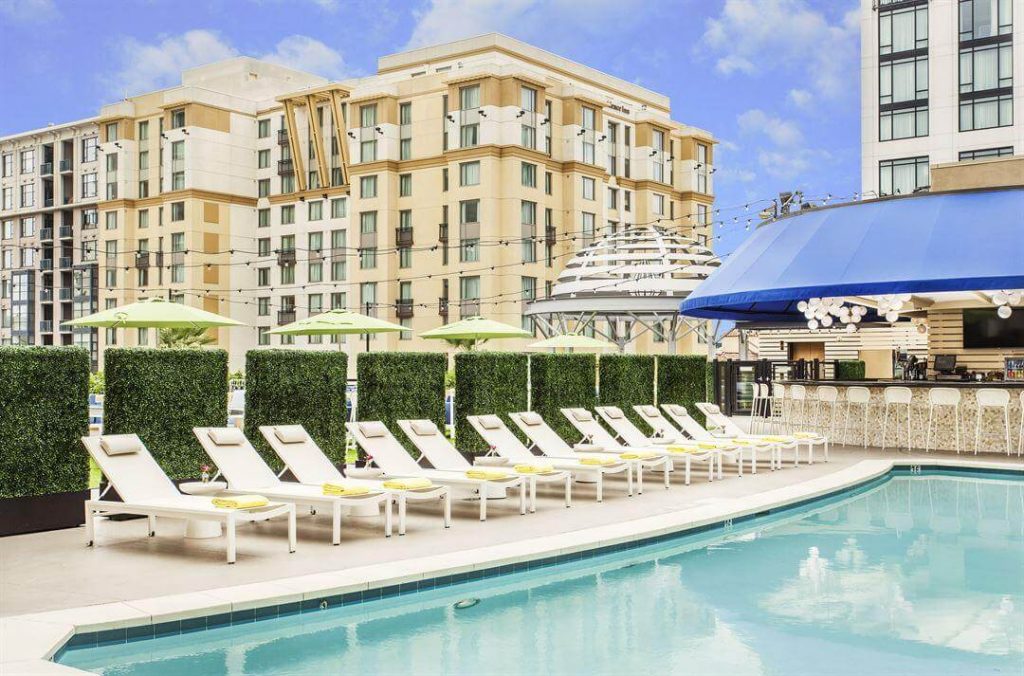 🍉 Food and Drink Options for a Joyful Celebration
Food and drinks form the backbone of any party. Here's how you can bring a Christmas touch to your summer menu.
19. BBQ Turkey
Instead of a traditional roasted turkey, grill a turkey on your BBQ for a delicious summer twist on the traditional Christmas meal. Try it with a multitude of different sides like grilled potatoes and different variations of a summer salad. A summer barbecue is a perfect option for an outdoor Christmas-in-July party.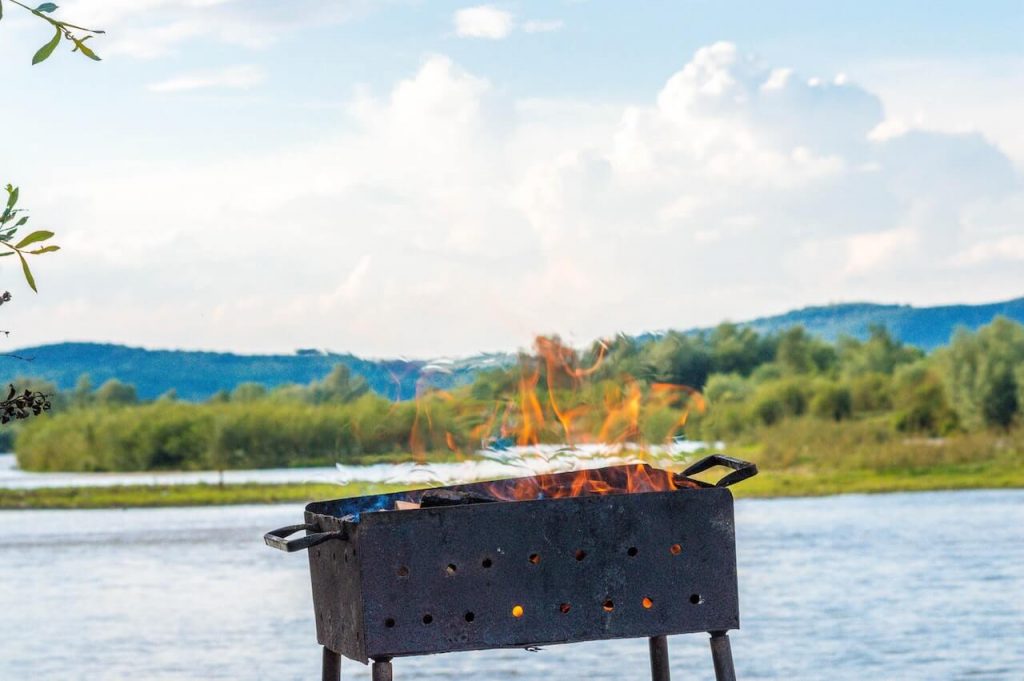 20. Mini Christmas Pies
Instead of a full-size Christmas pie, try making mini versions of your favorites in the form of tartlets. Picture apple, pumpkin, or cherry pie snacks with a Christmas-themed garnish. Delicious and eye-pleasing!
21. Christmas Colored Fruit Salad
You can easily manipulate Christmas signature colors into your summer fruit salad. Red fruits like watermelon, cherries, or strawberries mixed with green grapes, kiwis and pears will make a festive dish at your Christmas-in-July party.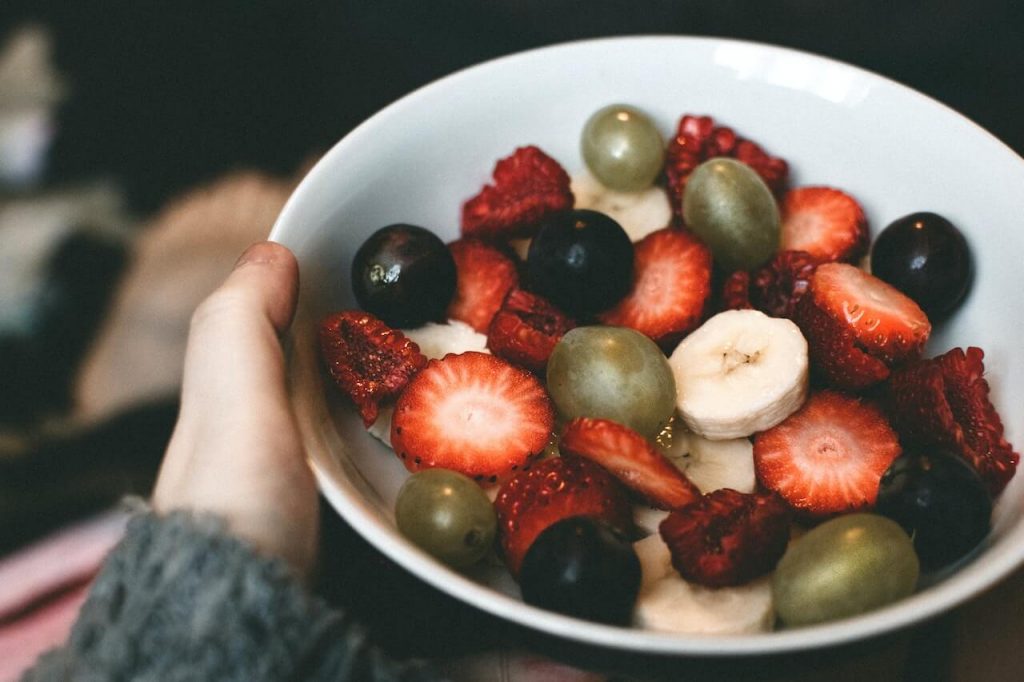 22. Christmas Cookie Ice Cream Sandwiches
A classic gingerbread or sugar cookie with a scoop of ice cream in the middle is a fantastic dessert option for a Christmas-in-July party. Make sure your shapes are as festive as possible, like a gingerbread man or a Christmas tree! Pair it with a cooling chocolate shake as an alternative to the usual winter hot chocolate.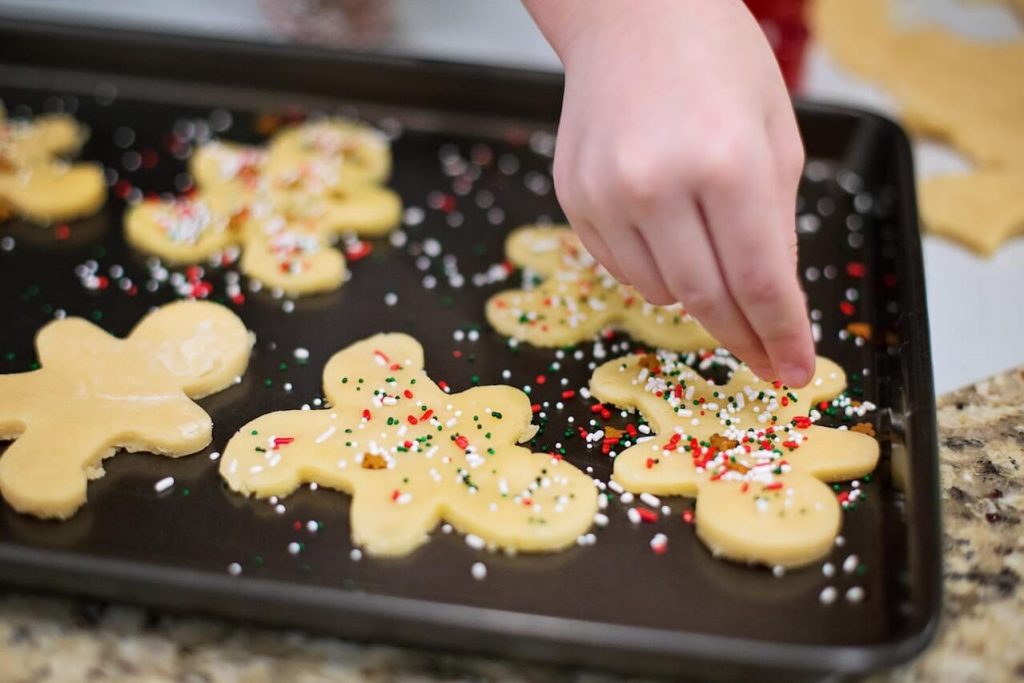 23. Grilled Veggies
In addition to the summer Christmas party BBQ it's good to prepare a good choice of vegetables. The best are zucchini, bell pepper, onions, asparagus, and mushrooms as they become sweet and savory when cooked on the grill.
24. Snow Cones
Snow cones, also known as shaved ice, are a great mix-up of refreshing ice treats in a winter theme! Use green and red syrups along with some cute garnishes for a Christmas twist.
25. Summer Christmas Cocktails
Serve cocktails made from summer fruits with names like "Santa's Mojito" and garnish them with candy canes, cranberries, and mint or "Fruity Rudolph's Punch" in decorative glassware will surely be a hit at your party.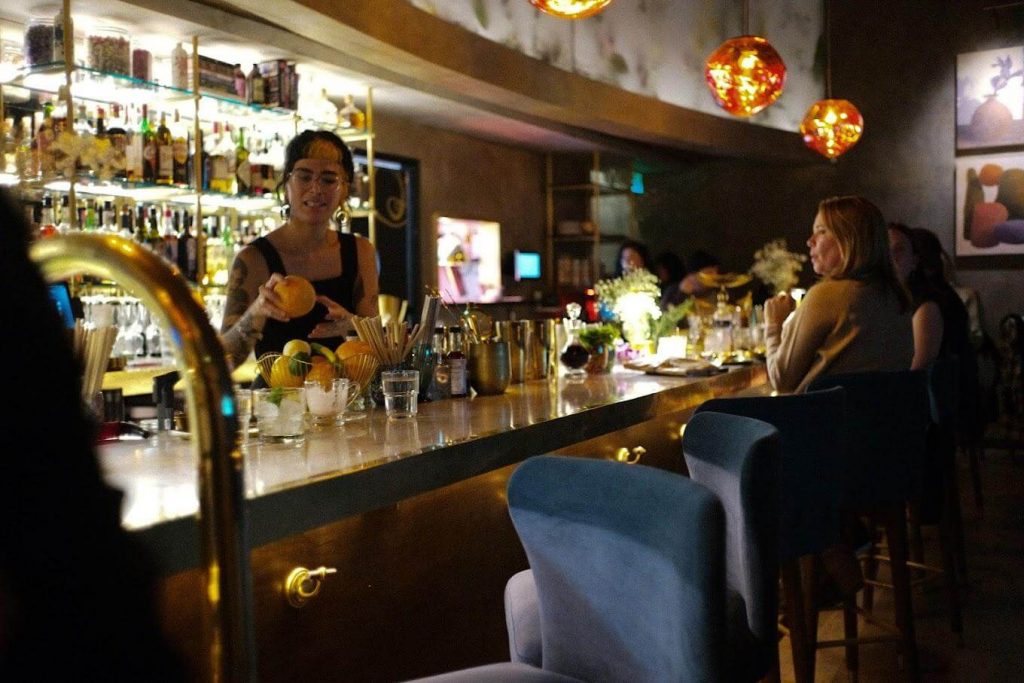 26. Christmas Tree-Shaped Appetizers
If you don't mind playing around with your food and getting a little crafty in the kitchen, these Christmas tree-shaped appetizers will be perfect for your summer Christmas party! They're refreshing and tasty and are suitable for both big and smaller parties.
Try these out:
🏚️ Where to Celebrate Christmas in July?
Contrary to popular belief, you aren't limited to your backyard or living room when it comes to celebrating Christmas in July. Here are some exciting locations and venues where you can throw the perfect summer Christmas party.
27. Beach Christmas Party
The blue sea, golden sand, and warm sunlight offer a beautiful contrast to the traditional white Christmas. Catch the spirit of celebrating Christmas in July by decorating your beach hut or venue with shiny ornaments and mini Christmas trees.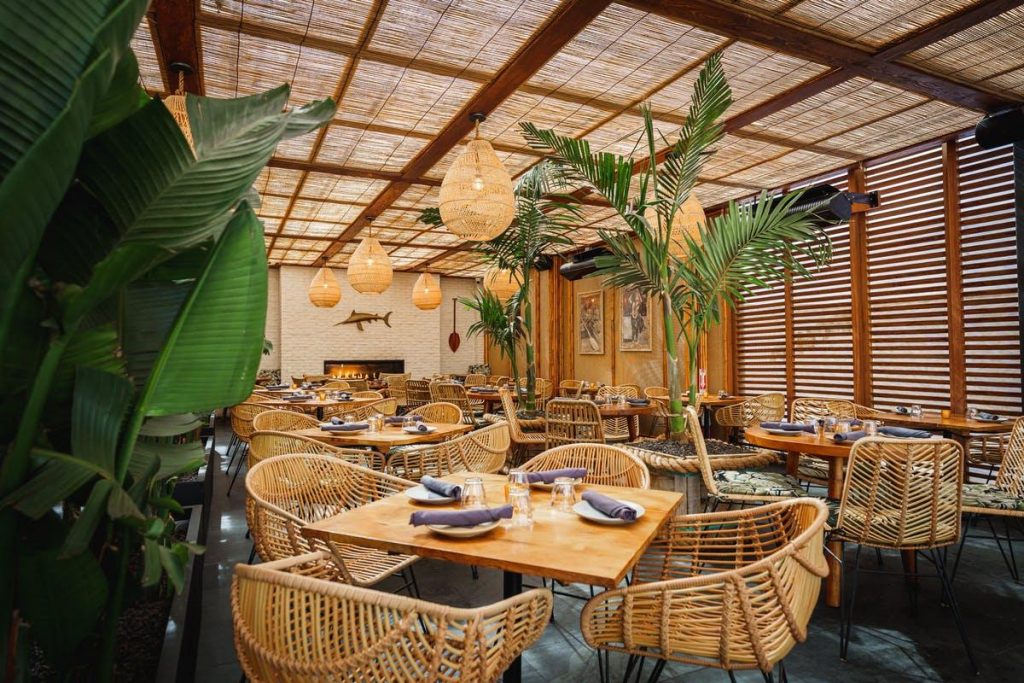 28. Public Park
Show off your unique Christmas in July celebration in a public park! It's a perfect place to gather and enjoy some outdoor activities. You can rent a pavilion, or a tent or organize a big picnic for all your family, friends, and neighbors. The more, the merrier!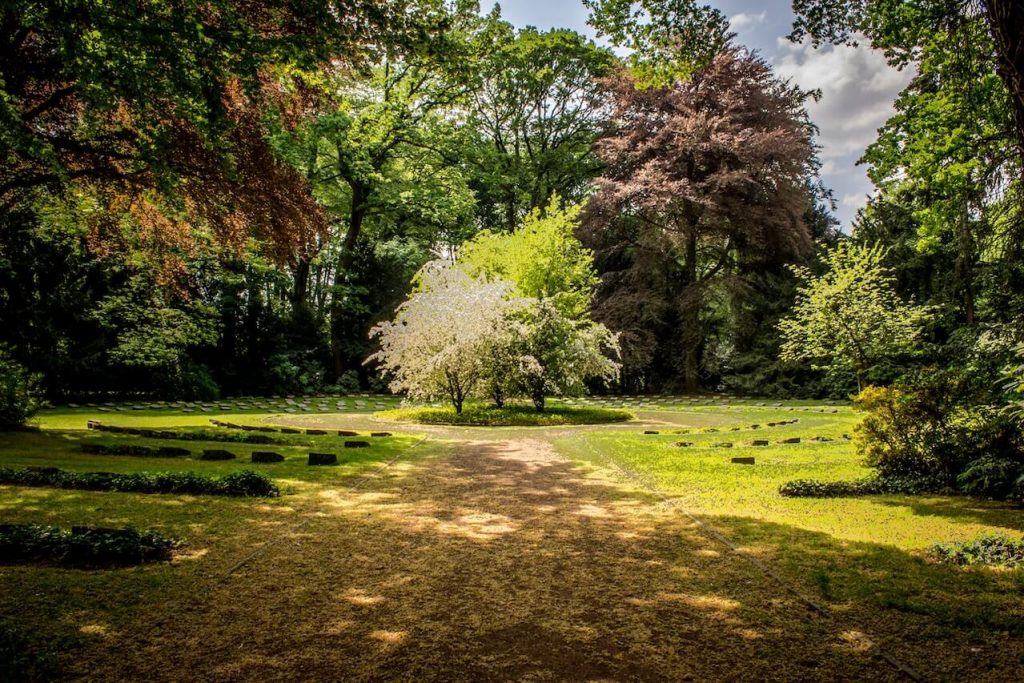 Who doesn't like to throw a fabulous picnic on a warm day? We definitely do! Check out our 10 Easy Birthday Picnic Ideas for Adults for more summer inspiration!
There's no better holiday to share love and gratitude with everyone around. Invite your neighborhood and local communities to a shared space and celebrate together the warm spirit of Christmas in July.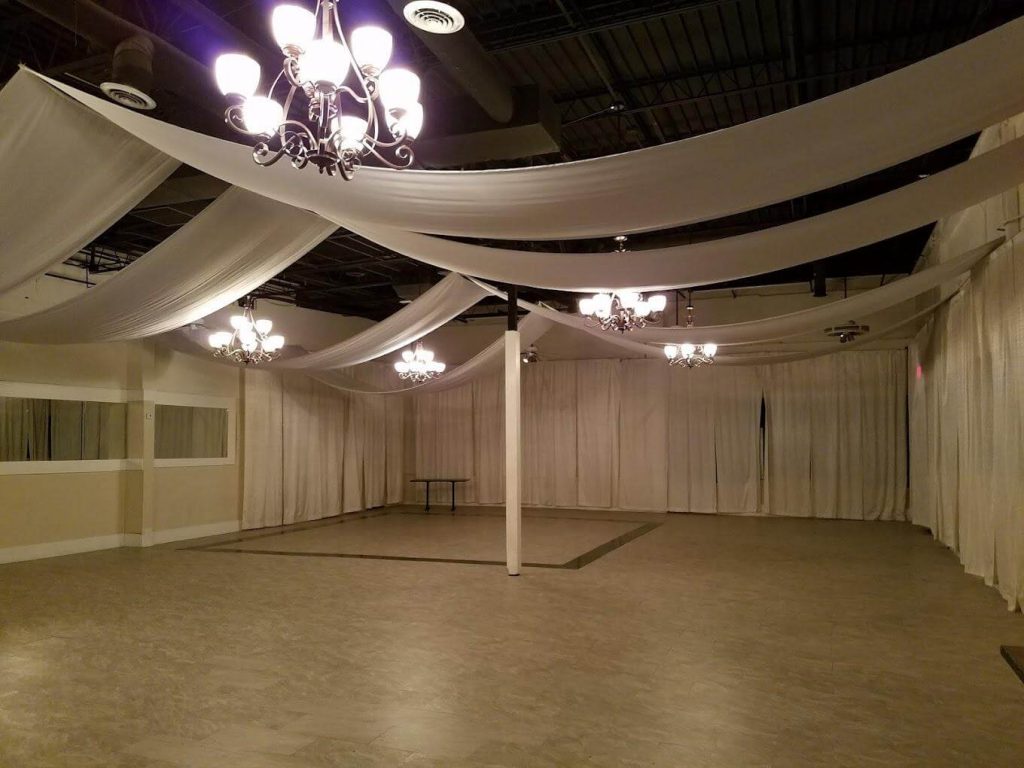 30. Pool Party
Time for your Christmas in July party to (quite literally) make a splash! Look for pools to rent in your area and throw a Christmas Swimsuit Pool Party with your friends and family. Now that's a festive summer party!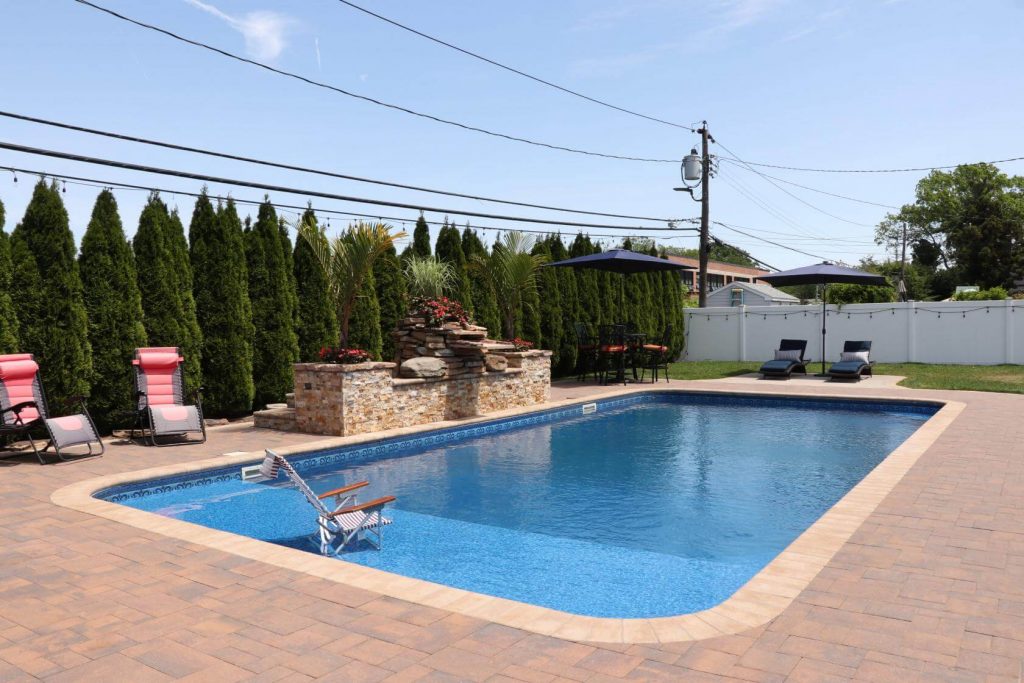 31. Boat Trip
Following the splashy vibes, why not take the party onto a boat? It's the best place for a fancy and adventurous celebration, exactly in the spirit of Christmas in July.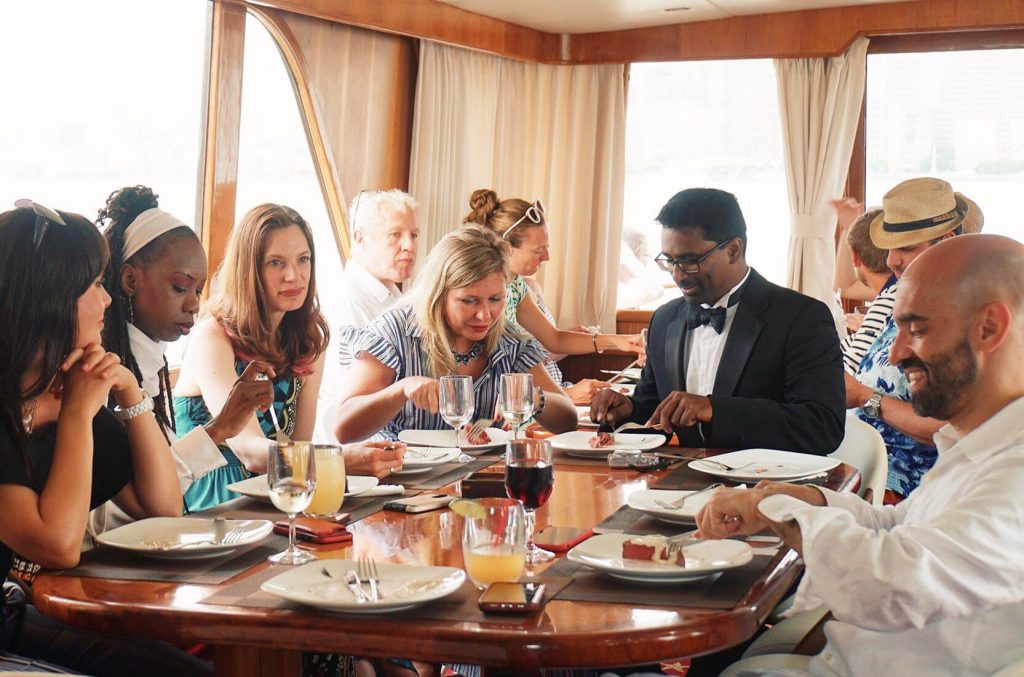 32. Backyard Bonanza
Transform your backyard into a winter wonderland. Create a cozy atmosphere with artificial snow, twinkling lights, and a beautifully adorned Christmas tree. Set up picnic tables with red and green tablecloths, and encourage guests to bring their favorite summer and Christmas-themed games for an afternoon of enjoyment.
33. Tropical Bar
Consider a vibrant tropical bar for your Christmas in July party location. The exotic and relaxing atmosphere combined with Christmas cheer will definitely offer a unique experience for all your guests. Get ready to rock your Hawaiian shirts and Santa hats all at once!
34. Elegant Venue
For those who prefer a more formal and classic celebration, an elegant venue like a banquet hall or a private dining room will be an excellent choice. Imagine how the mix of elegance and jolly celebration will amaze your guests. This setting is perfect for a classy evening soiree where you can enjoy the Christmas spirit in a chic and sophisticated environment.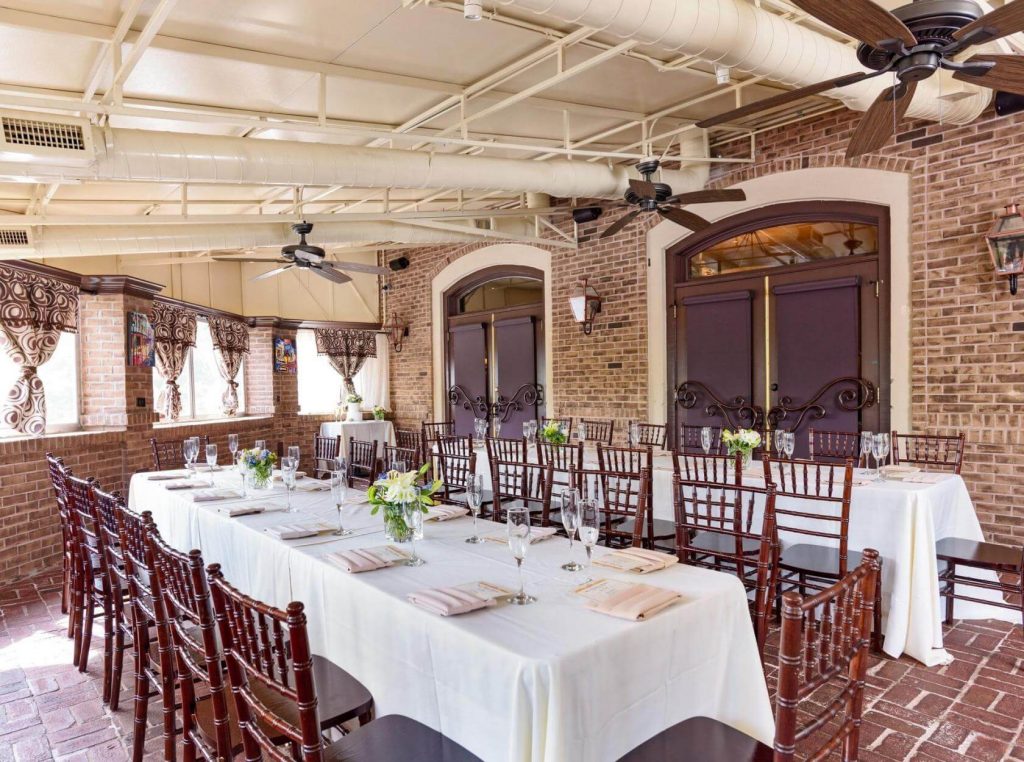 35. All-Inclusive!
Use the Christmas in July Celebration to treat your loved ones to an all-inclusive vacation. Pick a hotel with a fine dining option and let the staff prepare the Christmas in July party for you! An exclusive trip alongside the festive spirit might be just what you need for this summer!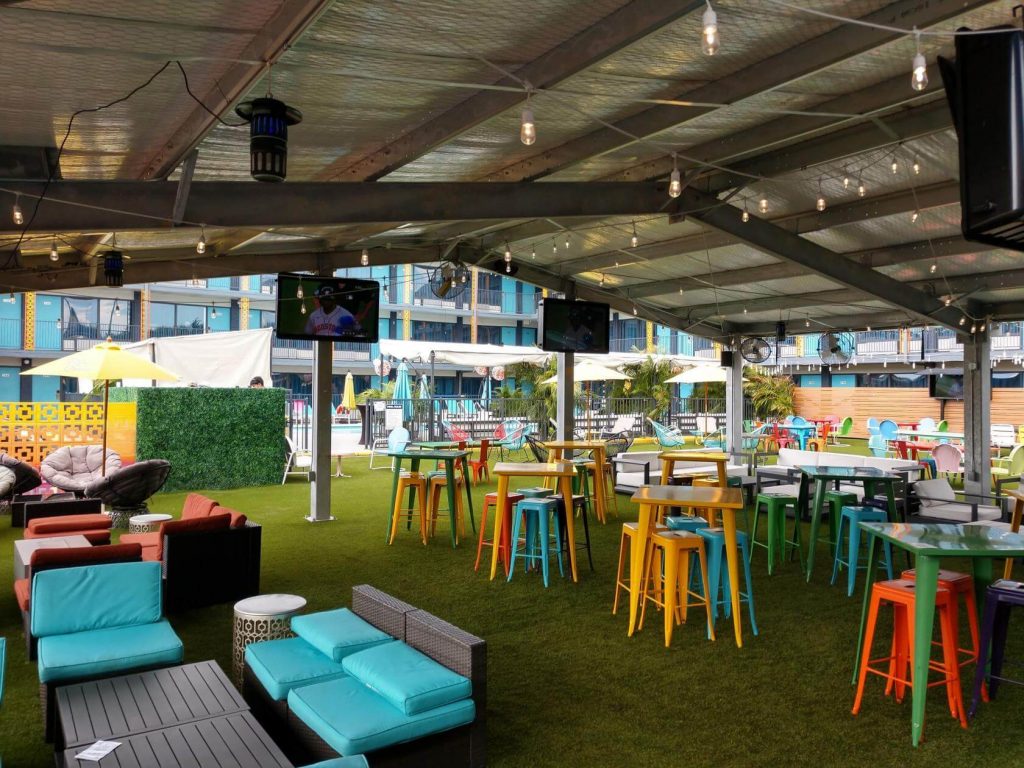 Have a Holly July Christmas Party!
So, there you have it – a complete guide to celebrating Christmas in July! Now you have all the inspiration you need to plan the perfect event with our list of 35 unique Christmas in July party ideas.
If you remember to embrace the spirit of both seasons, your Christmas in July party is sure to be a hit. Because, why wait until winter to have all the fun? This year, bring the Christmas cheer into the summer heat and celebrate Christmas in July!
FAQ
What is Christmas in July?
Christmas in July is a non-traditional holiday celebration of Christmas but in the month of July. The concept of Christmas in July originated in the southern hemisphere, particularly in countries like Australia and New Zealand, where July falls during their winter season. Currently, it is celebrated to break up the monotony of the summer season and infuse a sense of cheer and holiday festivities.
When to celebrate Christmas in July?
There isn't an established date you must celebrate Christmas in July. Usually,  July 25th is chosen for this occasion as it reflects the original date of the Christmas celebration, December 25th. Some people pick a random date somewhere in the middle of July or choose to celebrate on the weekend. 
How do I decorate for a Christmas in July party?
Decorating for a Christmas in July party involves capturing the essence of the holiday season while embracing the warmth of summer. You can use your traditional Christmas decorations such as ornaments, wreaths, and twinkling lights matching them with vibrant colors, floral arrangements, and cheerful patterns to infuse a summery feel.
What countries celebrate Christmas in July?
While Christmas in July is not globally celebrated, it has gained popularity in countries like Australia, New Zealand, and the United States. These regions are most known to embrace the celebration as a way to experience the traditional Christmas spirit during their summer months. In South Africa, Canada, and the UK, Christmas in July is also celebrated but on a much smaller scale.