Happy birthday to you! You've made it. You're officially legal! You can now drink at bars, go to a nightclub, rent a car, get a pilot's license, and not pick up when your mom calls to check on you (ugh, well, not really).
But before all that…let's talk about celebrating and commemorating this big milestone! From adventurous activities to unique experiences, this article is your ultimate guide to 21st birthday ideas. Whether you're seeking ideas for a guy or planning an event for a girl, whether you prefer a wild party or something more low-key, we've got you covered! So, let's get started!
Up-All-Night 21st Birthday Party Ideas
A birthday celebration equals a party. But how to make it special for the big 2-1? Look below for some party-filled ideas!
1. A Themed Party
A big party is definitely in order for such a milestone! Give it a bit of a personal touch with a theme which will make the party more "you". Choose a theme that reflects who you are or your interests and hobbies. The theme can also be used to help coordinate all of the party elements, such as decorations, food, and invitations. Use our list of 170 party themes to help you decide on a theme if you can't come up with anything on your own.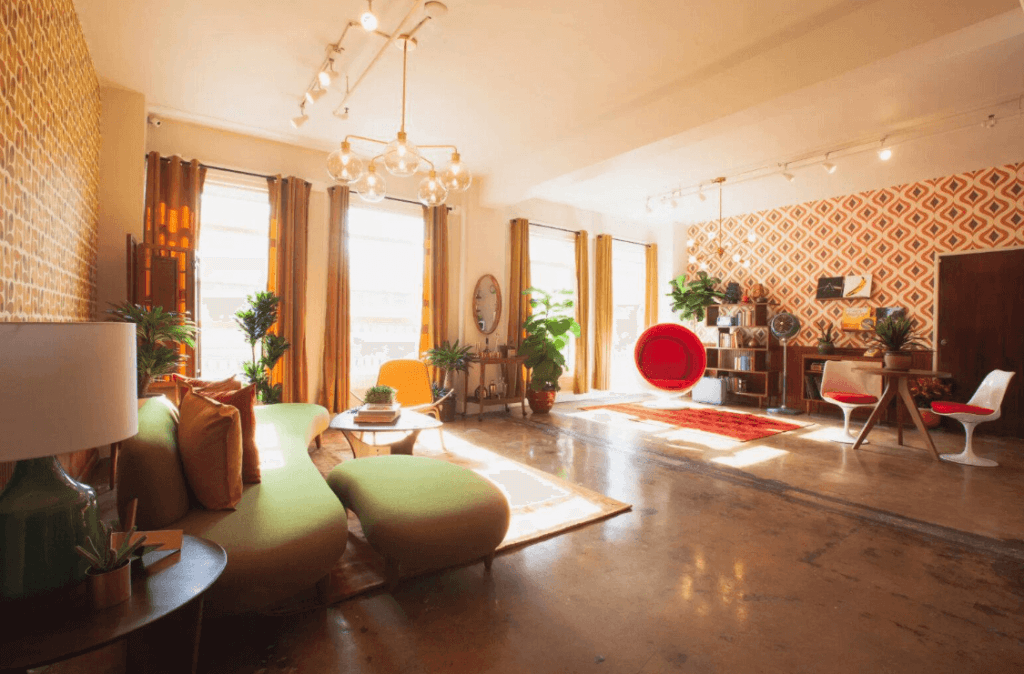 2. A Costume Party
A costume party is always a good idea. It's a great way to get your guests involved in the celebration and have fun at the same time. You can make it easy by having everyone wear the same color, or you can go for something more specific like a superhero costume, a Venetian masquerade, or the Roaring Twenties.
3. A Fancy Bash
Greet your adult life in style! Throw a fancy party to celebrate this milestone. We're talking fancy dress, luxurious cars, and over-the-top decorations. Have you ever thought what it would feel like to walk on the red carpet? Well, now's the time to find out! Rent out a lavish venue or decorate your house, and be the star of the night.
4. Vegas Night
This ultimate party town is the perfect place to celebrate your 21st birthday! There are so many options when it comes to planning a party in Las Vegas: go all out in the casino, get show tickets for Cirque du Soleil or enjoy live music at one of the many nightclubs on The Strip. If you don't have a budget for the actual trip, you can DIY a casino night at home, or, for the extra Vegas vibe, rent a colorful venue in your area.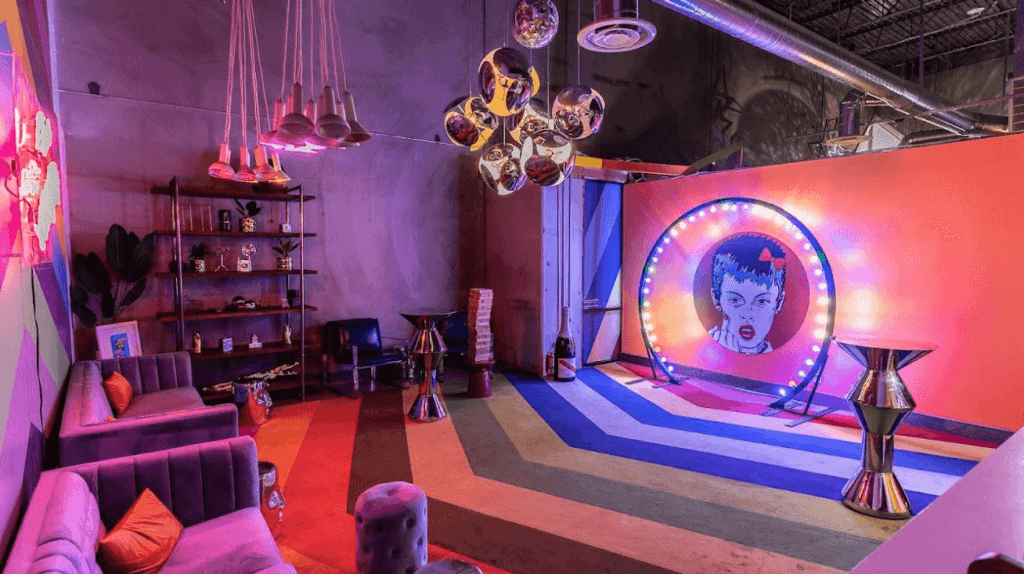 5. Nightclub-Hopping
While it's similar to bar-hopping, this idea is not just about visiting different bars for different drinks. It's about hopping from one club to another, partying hard, and meeting new friends. For an even more elevated experience, rent out a limo to take you and your friends between the nightclubs.
6. Party Bus Renting
Up above we suggested renting a limo to drive you around the nightclubs, but what about taking a ride in a party bus? Many party buses come equipped with features such as music, sound systems, lighting, and even dance floors, so you and your guests can be entertained all night long.
Boozy 21st Birthday Ideas
The time has come for your first drink! 😉 See below for some ideas that you can now legally imbibe during your birthday bash.
7. Bar-Hopping
We're starting off with a classic. Turning 21 means that you can now officially drink alcohol, so why not take advantage of that and try out every single bar you can. Well, maybe not every single one, but gather your friends and either follow a pre-planned route or decide on a whim where to pop into during the night.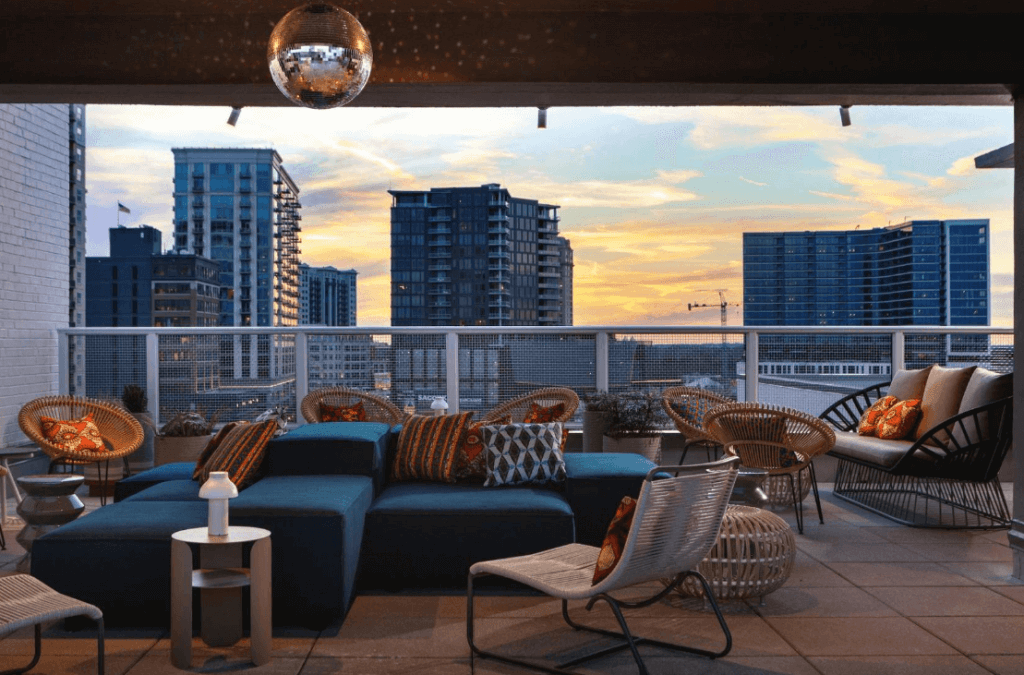 8. Mixology Class
If you fancy the idea of trying out different drinks but you don't really like the hassle of going to a pub every hour, try taking a mixology class. It will give you a chance to try out different drinks, but most importantly, give you the ability to make them on your own.
9. Vineyard Visit
If you're looking for something more sophisticated for your birthday, try visiting a vineyard. Perhaps you can order some wine made the year you were born or buy a bottle from the current year and save it for your next big milestone celebration.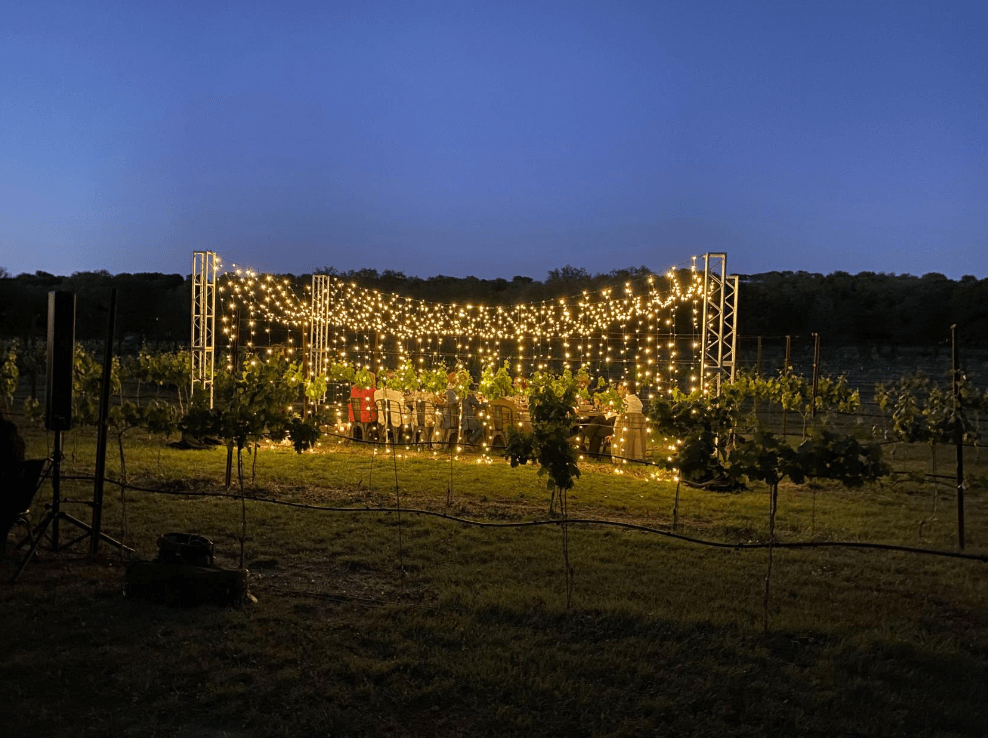 10. Sip and Paint
Painting a picture while sipping on a glass of wine is a great way to commemorate your 21st birthday and make sure that you have a lasting memory of the occasion. Since you get to take the painting home, it even becomes a keepsake for life. Additionally, sipping wine can be a more mature way to enjoy alcohol, which can be a nice change of pace from the typical 21st birthday party scene.
Creative 21st Birthday Ideas
Are you the type of person who always has to have something to do? Well, you don't have to change for your birthday. Here are some 21st birthday ideas that will give you something to do:
11. Pottery Class
If you don't mind getting a bit dirty on your birthday and are looking for a keepsake of the occasion, then why not take a pottery class for your birthday? This creative yet relaxing activity can be enjoyed by people of all ages, making it a great choice for a multi-generational celebration. Pottery pieces created during the class can serve as a lasting memento of this special birthday celebration.
12. Cooking Class
Here's another interactive and creative way to spend your birthday. A cooking class connects a fun activity, good food, and learning a new skill, making it the perfect choice for a birthday celebration. Additionally, a cooking class is suitable for people of all ages, so it can be a great activity for a mixed group of friends and family members.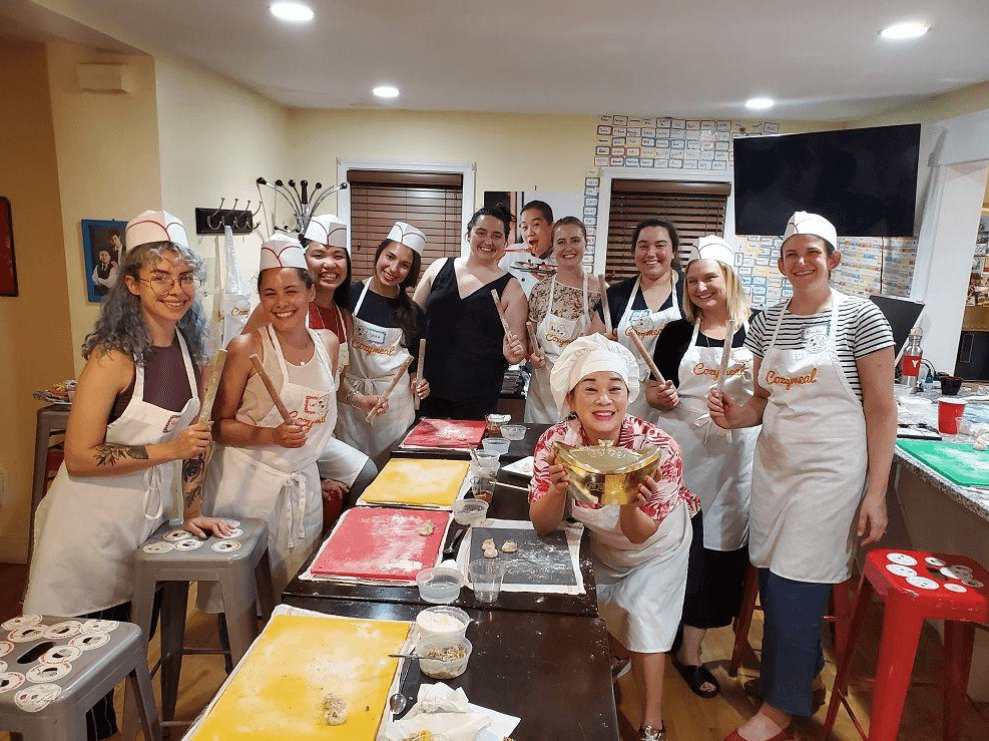 13. Ikebana Class
A flower arranging class is a fun and unique way to celebrate your birthday. You will learn a new skill and have fun while working on a creative activity with your guests. Plus, everyone gets to take home a beautiful floral arrangement as a party favor. For an interesting spin, take an Ikebana class, which is a Japanese style of floral arranging.
14. Your Own Music Video
If you're looking for something even more creative for your birthday party, why not shoot your own music video? Choose a song you would like to carry into your adult life or find one that was trending on your birthday. You can either make it a DIY activity or go all out and rent a studio, costumes and a professional director. Either way, the video will be a memorable keepsake!
Active 21st Birthday Ideas
If you don't like the idea of sitting down and drinking for your birthday, why not do something active instead? Below you will find some ideas that will get you and your guests moving for your birthday celebration.
15. Dance Class
Of course you don't need a class to enjoy a night of dancing, but for this special birthday why not take a dance class? You can try salsa dancing or any other type of dance that interests you, whether it's ballroom or hip-hop. Maybe it will be the beginning of a lifelong passion?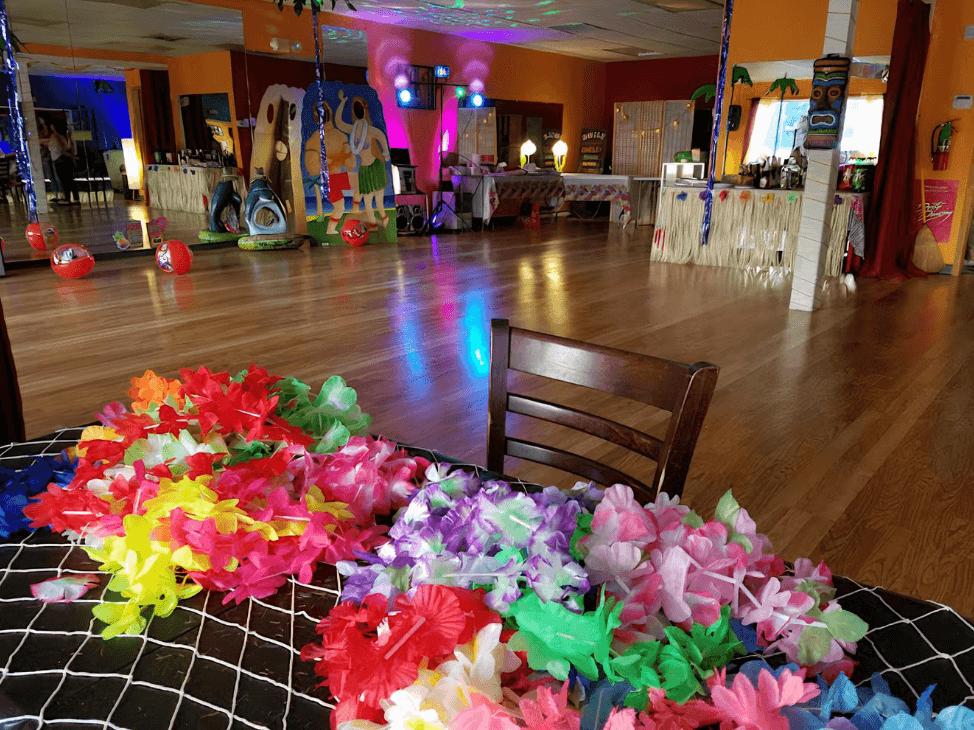 16. Treetop Adventure
If you have high ropes hopes for your birthday, try a treetop adventure! It's an exhilarating experience that will challenge you in a safe and controlled environment and it's a great idea for an active birthday celebration. It will get your heart racing and leave you feeling like a kid again.
17. Bowling
This one's a classic for parties of any occasion, and if you're looking for something fool-proof, then it's definitely this one! Bowling is a great way to get the whole group together and have some fun. Just remember to provide snacks, drinks, and, of course, the birthday cake!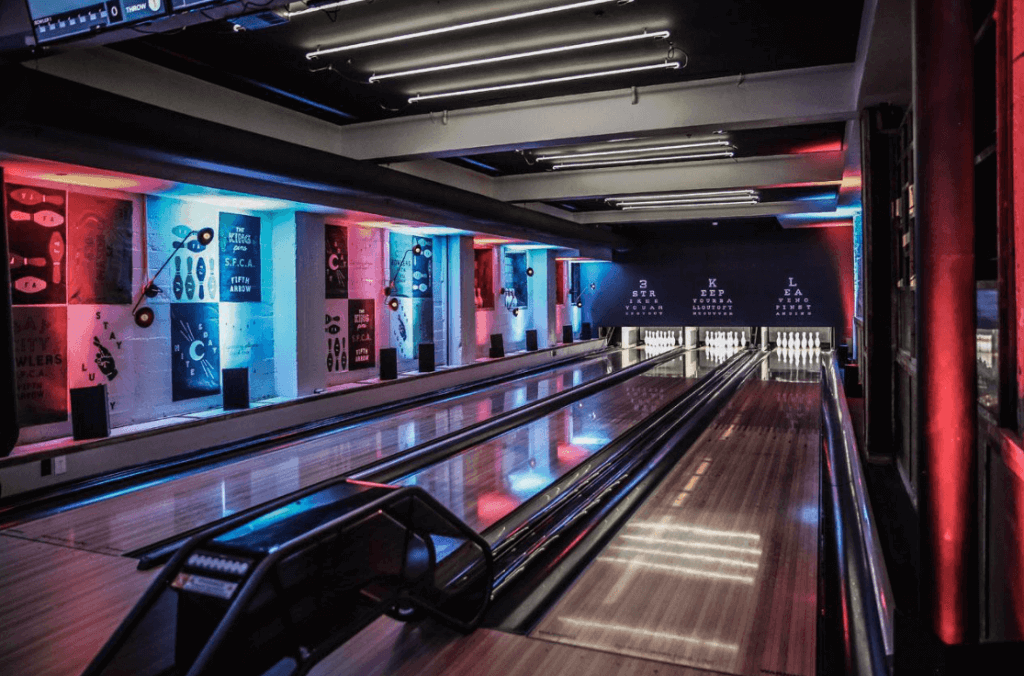 18. Laser Tag
If you're looking for an unusual way to spend your birthday, then play some laser tag. It's fun, and it's a great way to get some exercise. One great thing you can do in laser tag is to hide, so if you don't want to be the center of attention at your birthday party, then this option is a great one for you!
19. Hike
This idea is for the outdoorsy ones who don't mind getting a bit dirty and sweaty on their birthday! Hiking is the perfect way to spend some time outdoors, and it doesn't have to be too strenuous. Just pack some water and healthy snacks and hit the trail. And maybe save the cake-cutting for when you're back home 😉
Low-key 21st Birthday Ideas
By low-key, we definitely don't mean boring! The ideas below are still filled with fun, laughter and a good dose of celebrating, but perhaps with a little less crazy.
20. Bonfire
Enjoy the calming sounds of a flickering fire by organizing a classic bonfire for your birthday. Play some music (either via speaker or on a real guitar), make some s'mores, and watch the night sky. Enjoy the company of your friends and snap some photos to commemorate the night!
21. Board Game Night
If you're looking for an inclusive and interactive way to spend your birthday with people of all ages and groups, then a board game night is a wonderful idea for a birthday party. Remember to get snacks, drinks, and, of course, a birthday cake. The great thing about board game night is that there are so many options for games, so you don't have to worry that your guests will be bored.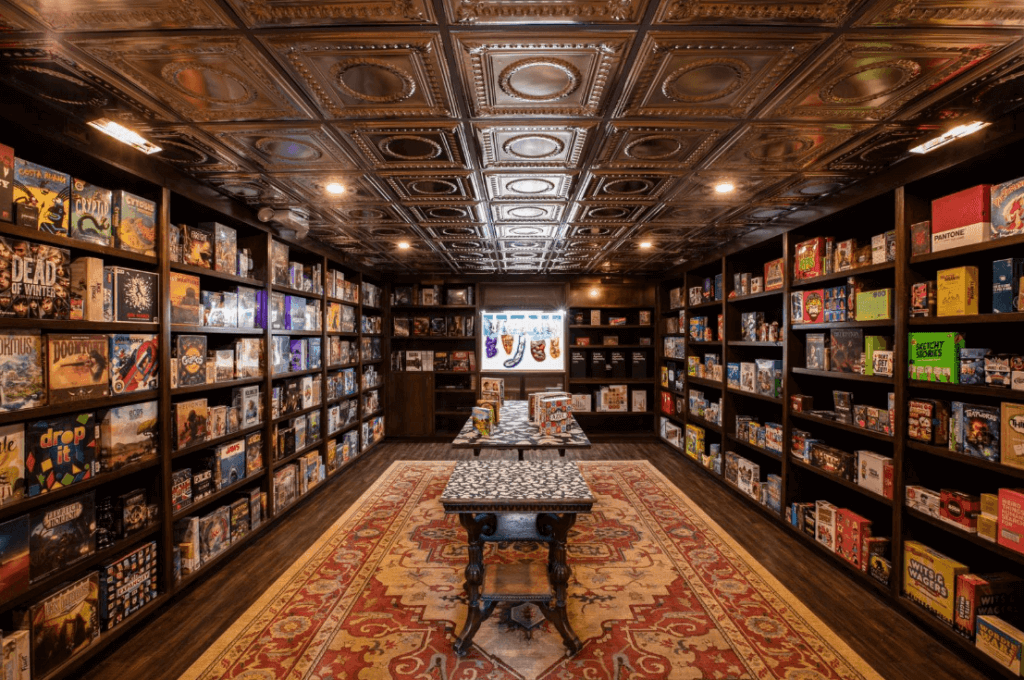 22. Camping
Connect with nature for your special birthday celebration, and go on a camping trip! Your experience will be unique, and you will create memories that will last a lifetime. You can also decide to go glamping if you're looking for a more luxurious experience.
23. Spa Day
Pamper yourself on the special day and spend your birthday getting facials, massages, and a mani/pedi – you deserve it! You can go all out and go to a spa center, or organize a DIY spa day at home.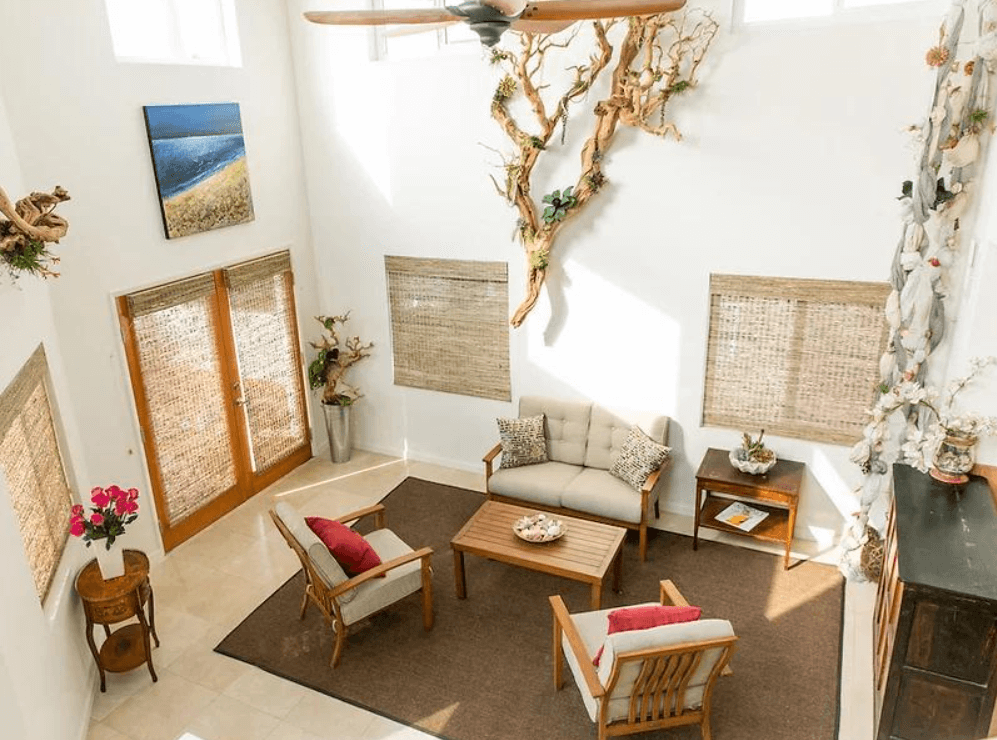 24. Pajama Party
The sad reality of adulthood is that there will be plenty of moments when you will miss a good nap or a stay-in morning. Why not allow yourself one more fun-filled but chill night with your closest friends? Mixed with a bit of childhood nostalgia and an adult drink, this will be a great celebration for your 21st birthday.
Outdoor 21st Birthday Ideas
If you're looking to spend your 21st birthday having fun in the sun, see below for some outdoorsy birthday ideas.
25. Boat Ride
Renting a boat for your 21st birthday offers everything you need for an epic celebration: a touch of luxury, endless photo opportunities, and a boatload of fun. You can rent a small boat for just your closest friends or an entire yacht for an even more grand celebration.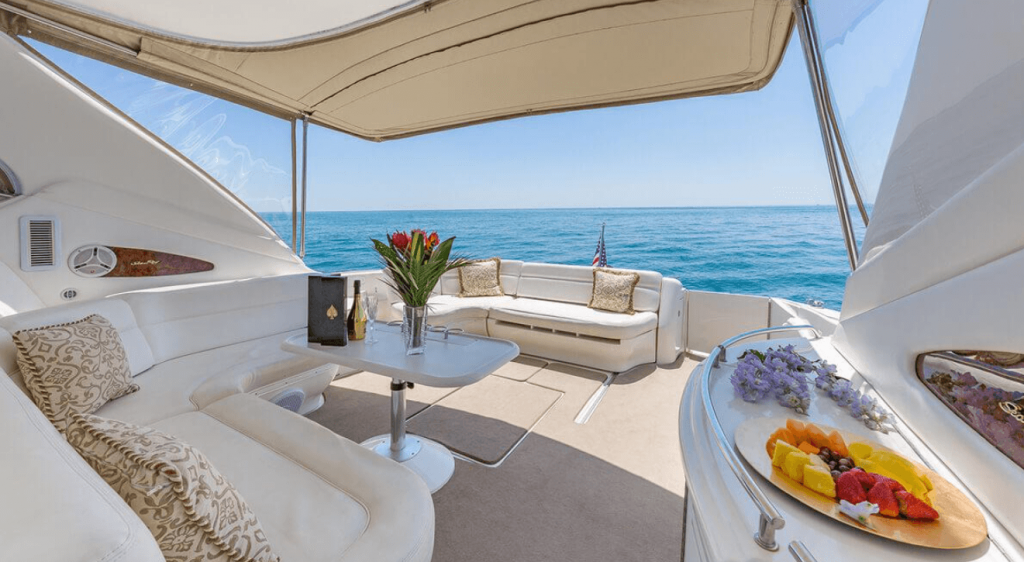 26. Picnic
This idea is for those who don't want to organize much but still want to enjoy some fresh air. Gather your friends and family in a park, enjoy some finger foods, and a round of frisbee or a game of badminton. You can play some music or just enjoy the silence of nature while celebrating your big day.
27. Pool Party
With endless possibilities for entertainment, fun and relaxation, not to mention terrific water games for guests of all ages, a pool party is a must-have on your big day. Whether it's an afternoon of swimming and sunbathing or a night filled with dancing, splashing and loud music, a pool party is sure to be one of your most memorable and enjoyable birthday celebrations. Have your phone or camera on hand to capture the fun of the night.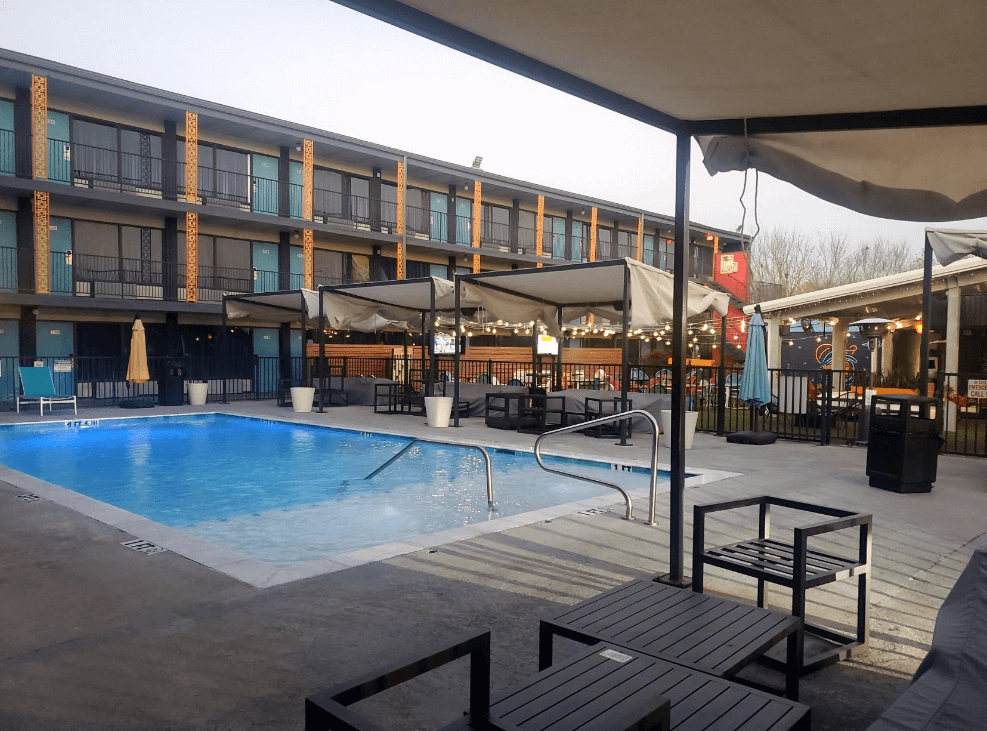 28. Road Trip
A road trip gives you the opportunity to explore new places and experience new things, making it a great way to celebrate a milestone birthday. As you get to choose the route, destination, and activities, this idea is perfect if you want a really personalized experience. It will also become a great memory to look back on.
29. Extreme Experience
If you're looking for something that you'll never forget, why not try an extreme experience for your birthday? Bungee jumping, skydiving, paragliding, or a hot air balloon ride (individually, or one after another, if you're brave enough!) will all create a life-long memory while giving you a thrilling experience and something to talk about. If you're hoping to keep things a little more down-to-earth but still thrilling, try kitesurfing or windsurfing.
Bonus 21st Birthday Ideas
Still not satisfied with the list? We're throwing in some additional ideas to make sure you have the best birthday ever.
30. Photo Shoot
If you're looking for something to do that's fun and memorable, a photo shoot is the way to go. You can either go with a professional photo shoot or take some snaps with your friends. Check out our 21st birthday photo shoot ideas for some inspiration!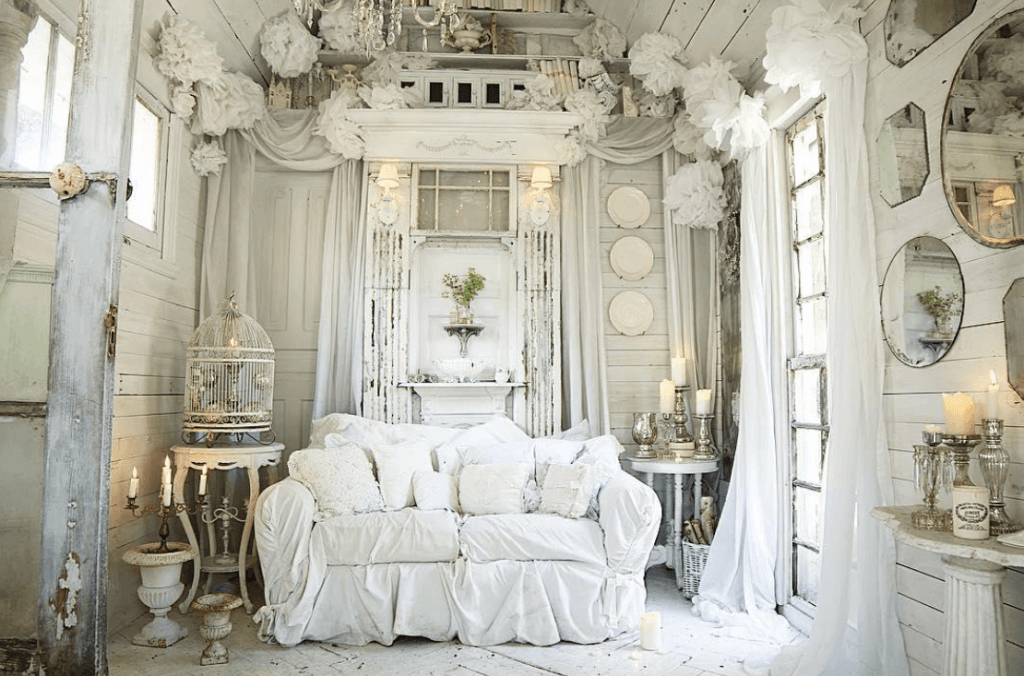 31. Museum Crawl
If you're into art and history, then going to a museum is the best way to spend your big day. It's like a classic birthday bar crawl, but the following day you'll wake up with sore muscles, not a headache. Unless you finish your museum crawl in a vodka museum, then, well, we can't guarantee the results.
32. Volunteer
They say it's better to give than to receive, so for your birthday why don't you give something back? There are a lot of ways to volunteer, from helping out at an animal shelter to serving meals in your community. By volunteering, you will make the world a better place, even by the smallest bit, and you will celebrate your day in a special way. It's a win-win!
33. VR Experience
If you're the kind of person who always wants to try something new, then a VR experience should be your top choice for a birthday celebration. There are plenty of places where you can rent VR headsets and go on an adventure that will delight and excite you. It's an experience like no other, and that will surely make for a great birthday activity!
If you love shopping, then this is the perfect birthday idea for you. Get some friends together and spend the day trying on clothes and accessories. For a more environment-conscious shopping spree, go around thrift and Goodwill stores, and see which of your birthday guests will find the best gem. Choose this option if you need to watch your budget as well. After all, all you need is $20 in your pocket, right?
35. Celebrate Virtually
You can't gather your friends and family together for your party? Worry not, you can now celebrate your special birthday virtually! Gather everyone you love for an online movie marathon, international art viewing, or just have a virtual dress-up party. There are plenty of other interactive virtual activities out there, so just choose the one you love, and create a lasting memory of your milestone birthday!
Final Thoughts
And there you have it, a list of 35 ideas for 21st birthday celebrations that will make your 2-1 a memorable one! Just remember, the best way to honor your big day is by doing what you love, enjoying what you do, and celebrating in a way that makes you smile. So no matter which of the ideas above you choose, if you like it, then we're here to say: go for it!
Happy birthday, and we hope our 21st birthday ideas will help you plan a party that is as awesome as you are!
FAQ
How should I celebrate my 21st birthday?
The best way to celebrate your 21st birthday is the one that fits best with what you like and enjoy. So whatever you choose to do, if you like it, then it's the perfect choice. If you like to party all night long, consider a bar-crawl or nightclub-hopping, or throwing a themed-event or costume party. For a more low-key celebration, you can organize a picnic or spa day. If you would like to spread the celebration over a few days, you can go on a road trip or travel to Vegas. Offbeat 21st birthday ideas include volunteering, a virtual celebration or a museum crawl.
How can I celebrate my 21st birthday on a budget?
Celebrating your 21st birthday doesn't have to break the bank. Some budget-friendly ideas that you can organize at home include organizing a BBQ, a DIY spa day, or a movie marathon. If you would like to go out without spending much, you can organize a picnic in a park or at the beach or visit a free local attraction, such as a museum or a botanical garden. You can also go for a hike or organize a DIY photo shoot.
How can I celebrate my 21st birthday alone?
There are plenty of ways to celebrate your 21st birthday alone. You can take yourself out for a spa day or a fancy dinner. You can go hiking or on a solo road trip. You can hire a photographer to take some memorable photos or go to a concert. You can also attend a class, such as a cooking or pottery one.
What are some 21st birthday ideas for guys?
The idea behind the perfect birthday bash is to celebrate in a way that makes the birthday person happy, no matter the gender norms. Some typical 21st birthday ideas for guys include bar-hopping, trying extreme sports such as skydiving, going camping or on a hike, trying a VR experience, and attending a laser tag game. Some other, less gender-typical ideas, include a photo shoot, a museum crawl, or a cooking class.
What are some 21st birthday ideas for girls?
The ideal birthday celebration is one in which the honoree feels special, regardless of social norms. The typical 21st birthday ideas for girls include a spa day, a costume party, a pottery class or nightclub hopping. Some other, less typical ideas, include treetop adventure, going camping, or attending a mixology class.