A networking event is any gathering of people who have an interest in the same profession or industry. Such events can range from formal affairs with keynote speakers and presentations to casual meetups at a local restaurant. They're a great way to learn about industry trends and find potential clients or collaborators.
Attendance at networking events is important for every professional level, from entry-level interns looking for full-time positions to seasoned veterans looking for new opportunities in their current field of work. But it's not just about the business side of things; networking is about getting to know people on a personal level.
Keep reading to find out how you can make your next networking event a success, and be inspired by 9 networking event ideas!
How to make your networking event a success
When it comes to planning a networking event, there are a number of things you need to keep in mind. From choosing the right event style and inviting the key speakers, to making sure you have enough chairs and tables, there are many elements that go into making your event a success.
But as Michele Jennae, the author of The Connectworker, says: "Networking is not about just connecting people. It's about connecting people with people, people with ideas, and people with opportunities." So to ensure such connections can happen at your event, here are some tips to help you out:
Get attendees involved early on. Use social media to spread the word about your upcoming networking event. Post pictures from previous events, share testimonies from attendees of past editions, and post invitations from this year's speakers. Create a buzz by giving special pre-event bonuses, and ask people to share with their network through social media, email and word of mouth.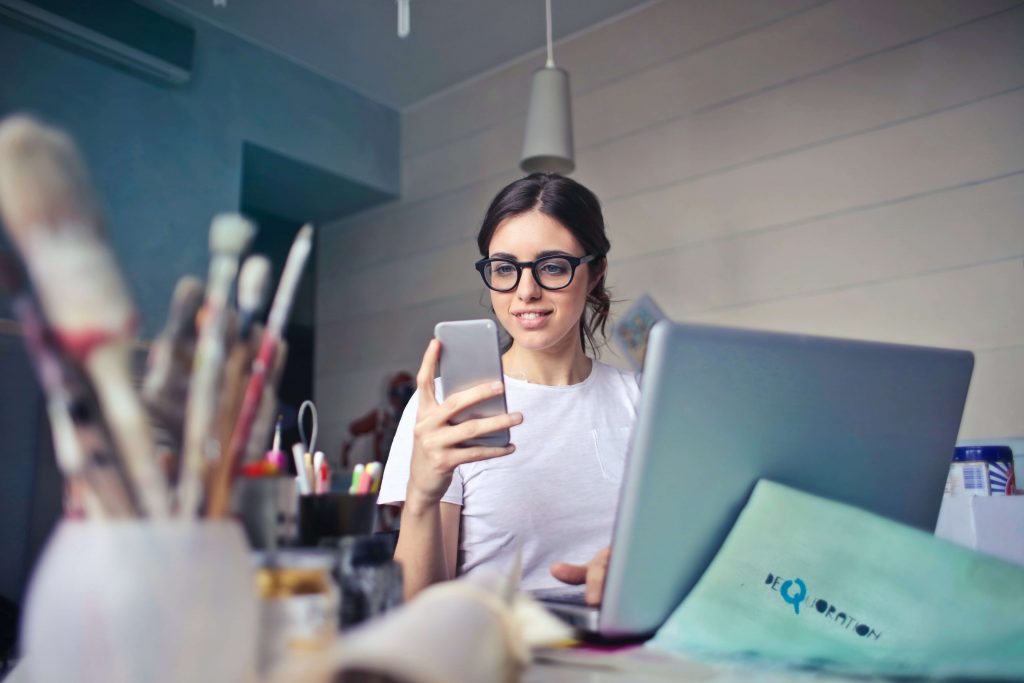 Prepare an agenda and announce it before the event. This way, the attendees will know exactly what they're going to get out of the experience. They will know who they need to talk to and where they can make the connections they need. This will help ensure the event is attended by those who are most interested in it.
If you provide live entertainment or some other activities for your event, people will be more likely to remember it and talk about it after the fact. Plan icebreaker games or an on-site scavenger hunt with prizes. You can set up photo booths, invite a live band or organise a theatrical performance. Extra activities, not strictly work-oriented, motivate attendees to get involved and chat with each other. These activities can take the pressure off, help everyone loosen up and create space for casual networking.
What can really make or break your event is the place where it's happening. Choose a venue that is easily accessible, has good acoustics and plenty of space for people to mingle. Select one that matches your brand and sets the tone for the event. If you choose a unique venue it will also give the event attendees something to talk about, share on their social platforms and remember in the future. If you need help with finding the right venue, Tagvenue has all the venues you need!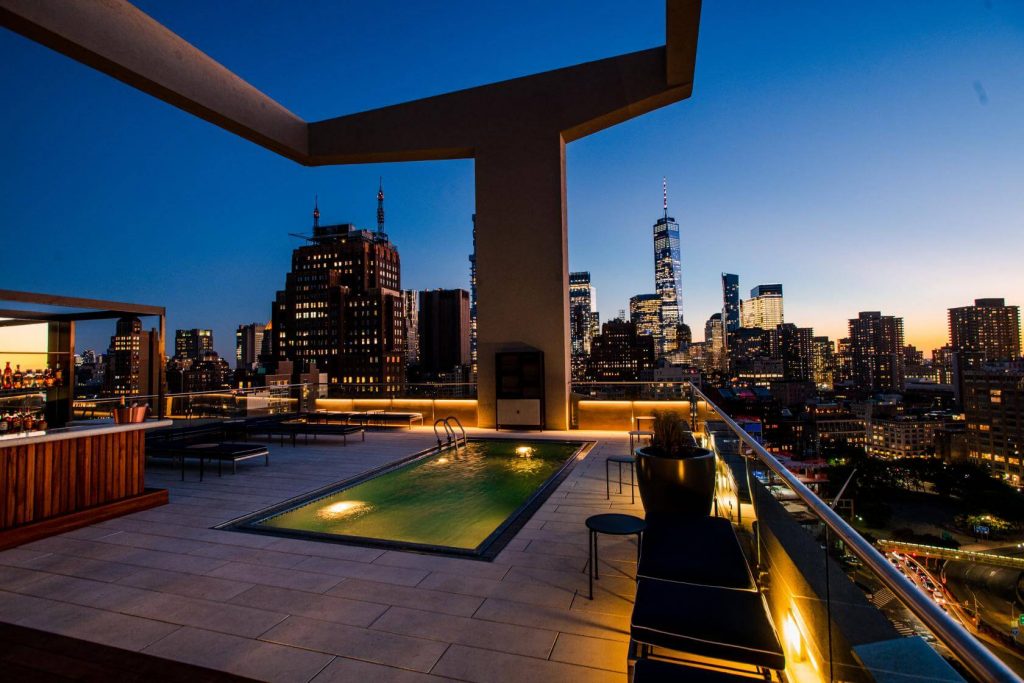 Inspiring ideas for a networking event
Put Your Cards on the (Round)Table
Roundtable networking is a great way to get to know people, talk about business and learn from one another. The informal and friendly atmosphere and small groups allow for more relaxed conversations, where you can share ideas and learn from other people's experiences.
Roundtable discussions typically take place over lunch or dinner, where everyone sits at round tables with other attendees. There's no pressure or competition at these types of events, just friendly conversations with other professionals who want to connect with each other.
Who will love it: everyone who is looking for a more relaxed event, where they can network without having to run around and try to meet people. Professionals who don't need many connections, but are looking for more in-depth conversations will enjoy this style of networking session.
We Met Through Speed Da… Networking
You probably already heard about speed dating. It's about meeting as many people as possible during one night to find the perfect match. Speed networking works in a similar way.
The idea behind speed networking is that you meet a large number of people in a short amount of time. The attendees have about five minutes with each person. It's enough time to exchange business cards, give a quick pitch about their business and ask about theirs. Then they move on to the next person. Plan some time after the speed networking is over so the attendees can interact freely.
Who will love it: both busy professionals and people just entering the business world, as speed networking provides a fast and effective way of getting a bunch of contacts in a short period of time.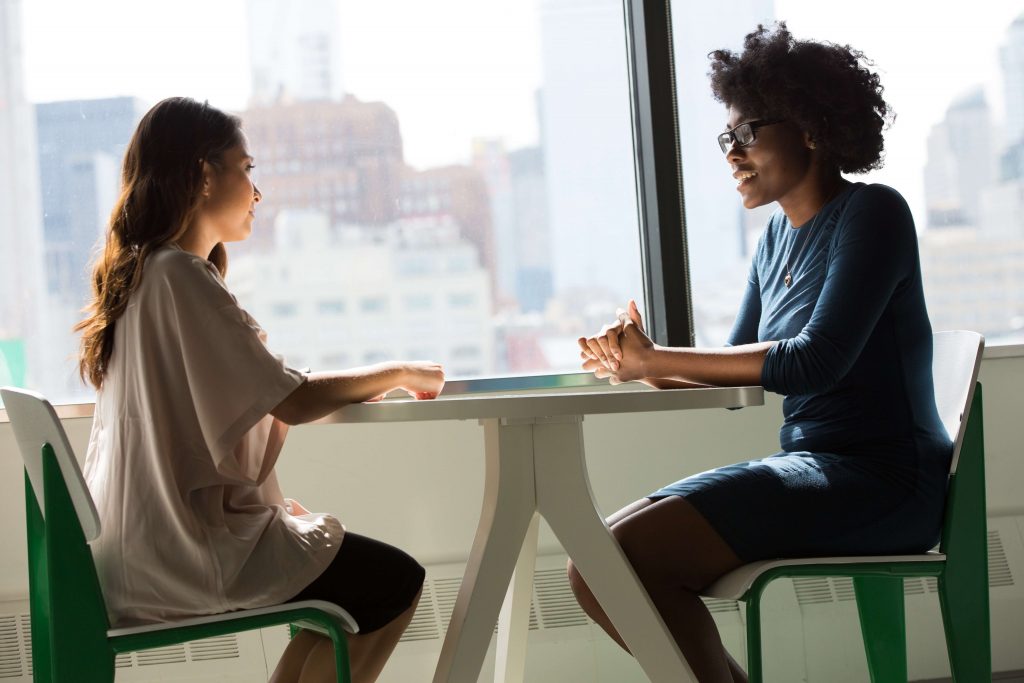 Open the Doors
Another great idea for a networking event is to invite people to your own office. Hosting an event at your office can be beneficial for both parties involved. For the guests, it allows them to see what your business is like and get a feel for what it's like to work there. For you, it allows you to show off your workspace and gain exposure by inviting people who may not have heard of you before.
An open office networking event allows you to use the resources you already have in your company. Seminars or workshops can be led by professionals from your firm, and the guest speaker can be the CEO. This means you can save on the elements of the event while promoting your business and showing you're the authority in your field.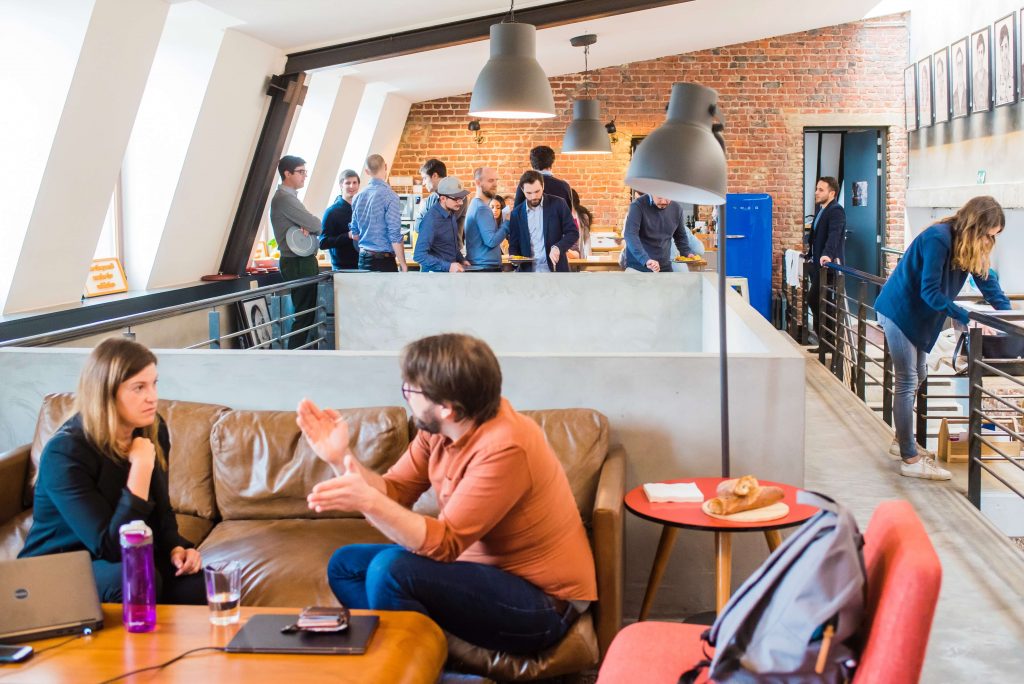 Who will like it: companies looking for exposure and new connections. Such a networking experience can also help connect businesses and job seekers, so if you're looking to hire new professionals, invite them to your workplace.
It's Happy Hour O'Clock
Happy hour is a time when businesses offer reduced prices on drinks or offer free appetisers to attract customers. They're popular for an after-hours drink with colleagues. Why not connect the two, and make it into a networking event?
Happy hour networking is a great way to bring people together and get them talking. It's informal, which helps people feel comfortable. It's also easier than organising a formal event because it requires only booking a bar and offering good drinks and snacks. Since booking one with Tagvenue is just a matter of a few clicks, you will be able to set up a happy hour event in no time.
Who will love it: young professionals who like to socialise with their colleagues after work. It's a networking opportunity, but one that helps you unwind at the same time. Those who aren't really fond of the idea of networking will also appreciate the laid-back atmosphere of the event.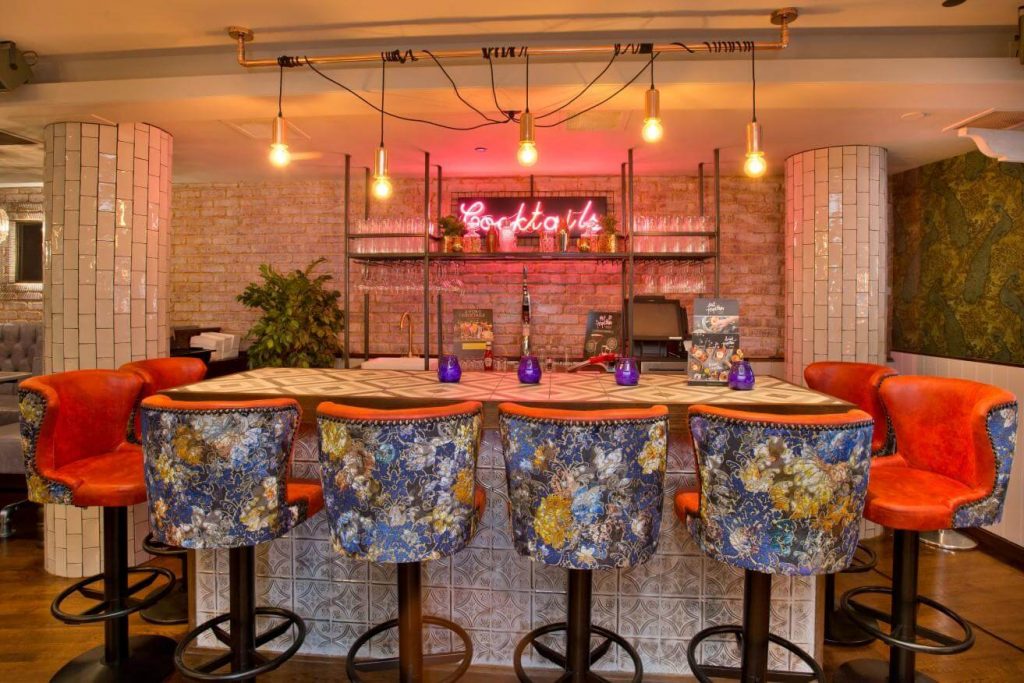 Tuck Into the Network
A study by an Oxford professor, Robin Dunbar, suggests that eating together creates connectedness and is a mechanism for facilitating social bonding. Isn't that what networking is about as well? A networking event where the attendees share a meal together may result in stronger relations and better associations between them.
There are different ways you can go about such an event. You can organise a lunch & learn, a networking breakfast, or a sit-down dinner. A more innovative way for such an event could be organising a food truck rally. The idea is to connect people in a more natural way, give them a mutual conversation starter and help them build lasting relations.
Who will love it: every foodie for sure! But this kind of event is also great for anyone who doesn't like a the structures of a traditional business meeting and is looking for less formal ways to make professional connections.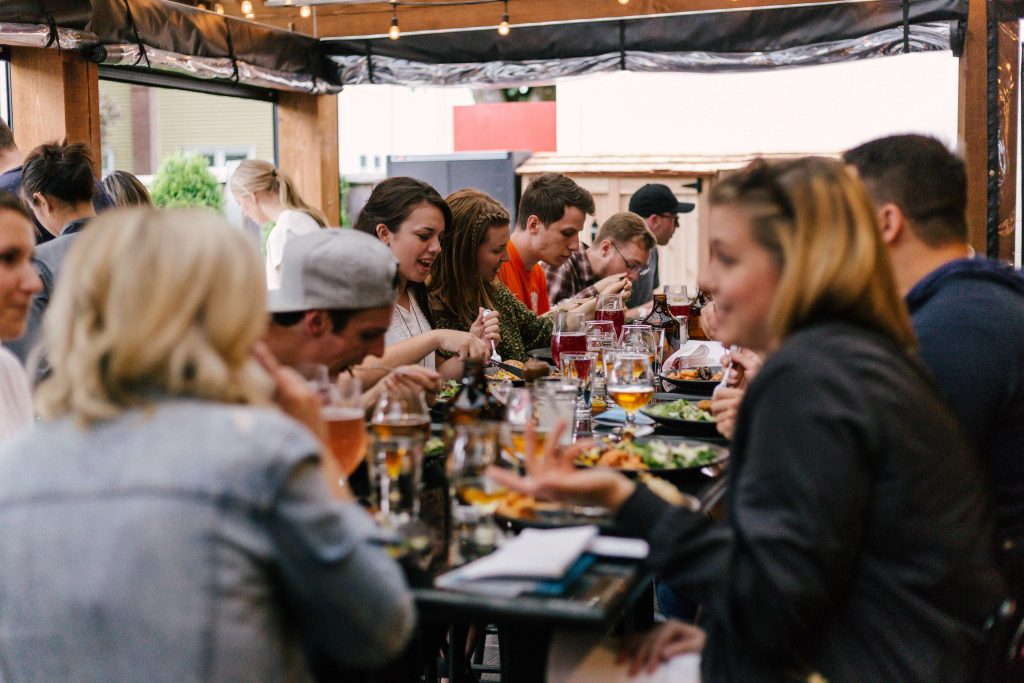 Organise an Industry Conference
Organising an industry conference is a great idea for bringing people in your industry together. From seasoned professionals who can share their knowledge to newbies with heads full of ideas – a conference is a place for all of them. When your company is the host, you can use the event to gain visibility and promote your business.
Hosting a successful industry conference is not just about sending out invitations to your entire email list. You need to offer seminars and workshops that the attendees can benefit from. Maybe the speeches can focus on the challenges your industry is facing at the moment. A good set of seminars will get people talking, and that's the main point of the event after all. Remember to set up spaces and time for the attendees to network in between the sessions.
Who will love it: professionals with a deep interest in their field of business, but also newcomers who would like to learn more about the field they're entering. The traditional form of the conference is good for everyone who appreciates face-to-face conversations.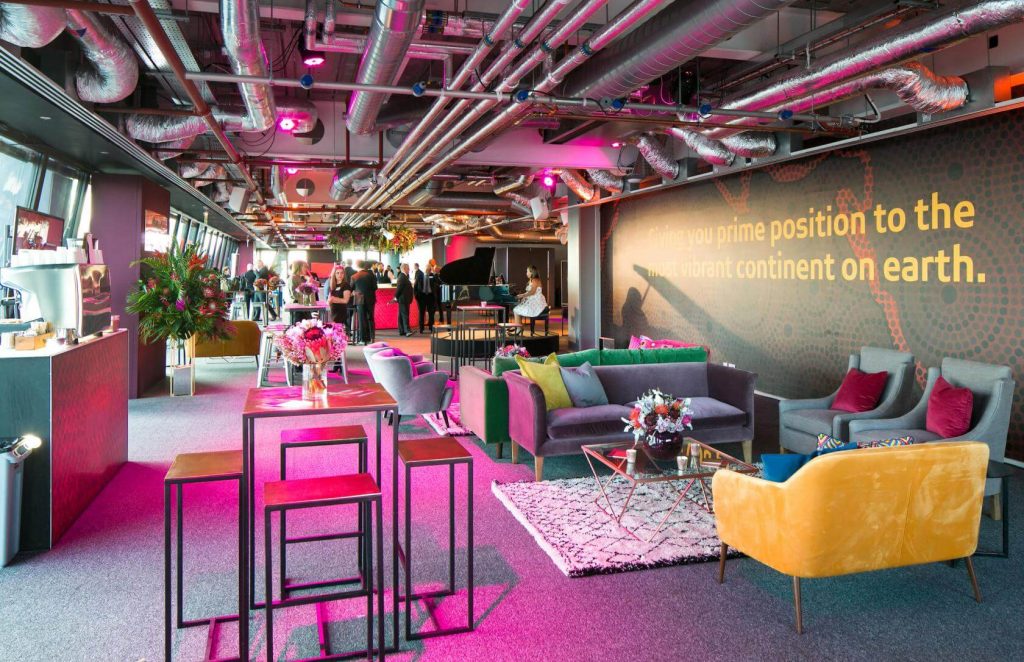 Read our Conference Planning Checklist to make sure you don't forget anything for your next networking event!
Don't (virtually) Lounge
…but instead, use the Internet and the incredible opportunities it offers. Virtual networking events are not only about giving a lecture and having the attendees listen to one speaker. Nowadays, a virtual event allows for multiple rooms, interaction through chats, one-on-one sessions, and even a virtual trading show. Virtual events are a great opportunity for people from all over the country, and even the world, to meet and make valuable connections.
One important thing to remember when organising a virtual networking event is to keep the attendees as involved as possible. You can organise live Q&A sessions, one-on-one meetings with experts, or break-out rooms for chatting. If you would like to add some online ice breakers or games, Tagvenue's virtual team will be happy to assist you.
Who will love it: professionals looking to build their network outside their city or the country. It's a great chance for introverted people to network in an environment less demanding than an in-person one. A virtual networking event is also more inclusive for those with mobility issues.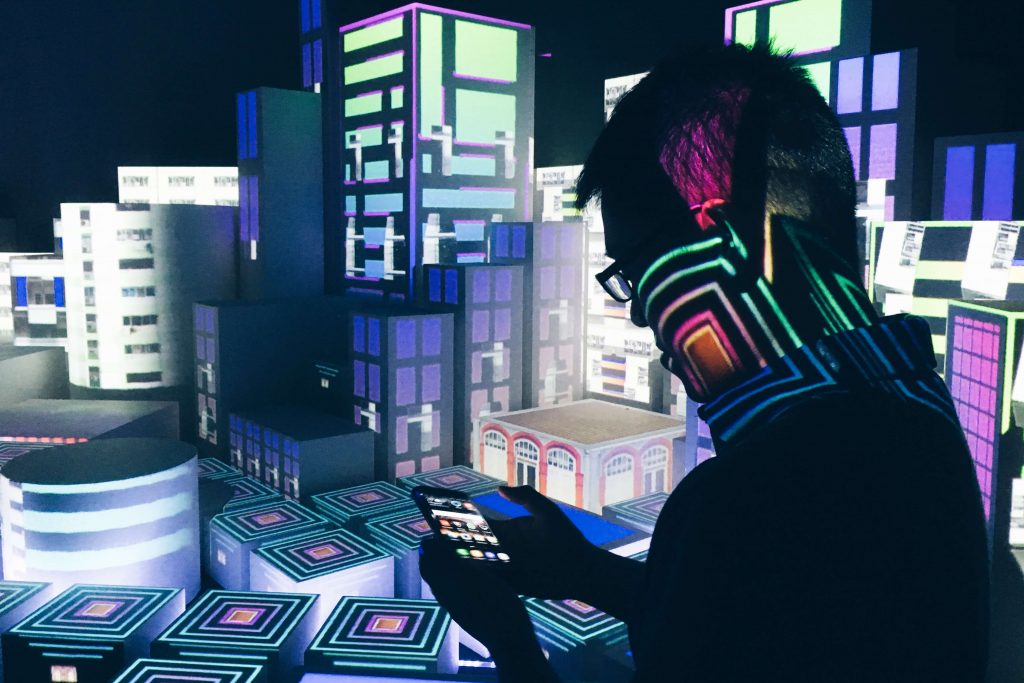 Go Hybrid
The concept of a hybrid event is simple. You take the most popular parts of traditional networking, like meeting face to face and combine them with the best parts of the virtual event, like streaming worldwide. A hybrid event is more flexible and allows to easily target different groups within the audience.
The key to a successful hybrid event is to connect both audiences. You can do it by streaming all the presentations and setting up live chats. A good idea might be to have an event app that will allow attendees to find more networking opportunities.
Who will love it: everyone who appreciates in-person events, but also looks to connect with professionals from different places and backgrounds. A hybrid event is a good place to encourage networking internationally.
Help and Network
Teamwork makes the dream work. And a charity event is not only a fantastic way of giving back to the community, but it's also a great occasion to network, as it brings together like-minded people. Studies show that leisure activities, like charity events, are one of the best places to network.
There are different ways you can go about a charity networking event. You can focus on your community and invite businesses and professionals from your area to help out locally. You may identify a pain point your business can answer and invite companies from your industry to work together to solve it. Or you could simply do some research into the causes that are important to you, and invite people who are like-minded to join in.
Who will love it: everyone who's concerned about the current issues and wants to give back to the community. A charity event brings together people of all ages and professions, so it's a place to meet people of various backgrounds.
Key Takeaways
Networking events are a great way to connect with other professionals, build new relationships and grow the business. A well-prepared event will encourage attendees to establish new connections and also to come back to the event in the future.
The key to making your event a success is to know your target audience, invite the right people, and provide extra perks that will make the attendees feel welcome and appreciated. If you read through our list of networking event ideas, your next one will be a success for sure. So don't wait any longer, start building your network today!
FAQ
What is a good networking event?
A good networking event is a place where people can get to know one another, share ideas, and make connections. The event should create opportunities for people to meet and build relationships. It means that the right people are invited to attend, the guest speakers provide insightful information, and on-site attractions cater for natural conversations. Whether it's an in-person event or a virtual one, it should leave the attendees wanting to come back.
What do you do at networking events?
The goal of each networking event is to connect with the right people who can help your career or with whom your business can collaborate. So each networking event will require a lot of talking and introducing yourself. It can be done through table talks, one-on-one sessions, and, in case of virtual or hybrid events, live chats. But networking can also happen through games, volunteering or other activities.
How do you throw a good networking event?
A good networking event will provide space for people to meet each other, chat and create meaningful relations. So to throw a successful networking event you have to make sure it meets that criteria. Depending on the industry, the event activities may differ, but each event should always have insightful talks and seminars, leisure time for talks and mingling, and additional activities for the attendees, such as ice breaker games. It's also a good idea to provide an agenda beforehand, to help the attendees know what will be happening at the event.
How do you promote networking events?
There are many ways to promote networking events. You can use traditional marketing methods, such as direct mail or print advertisements. You can also use social media platforms. Keep your network informed about upcoming events and news via email newsletters and reach out to the attendees of previous editions as well. If you're a member of an organisation or association, encourage other members to promote your networking events on their website, social media accounts and through email newsletters.