Labor Day marks the unofficial end of summer. That's right, this is the last hurrah before pumpkin spice takes over. As you stow away your beach gear and prepare for fall, seize this opportunity to gather your loved ones and make memories that will keep you warm all winter. There's no better way to bid adieu to the sunny season than with an unforgettable party!
From a classic American barbecue to a star-spangled pool party or a unique glamping experience, we've gathered some of the most fun and creative Labor Day party ideas to send off summer in style.
And if you're looking for the perfect venue, we'll drop some hints along the way, so strap in and get ready to plan the best Labor Day bash your friends and family have ever seen.
Summer may be leaving, but this party is just getting started!
✨ Labor Day Party Ideas to Wow Your Guests
Labor Day parties are the Coachella of outdoor festivities—with music, food, and good vibes to savor before the summer curtain falls. We've gathered some ideas to spark your imagination and help you put together an exceptional celebration.
1. The Ultimate Labor Day BBQ Party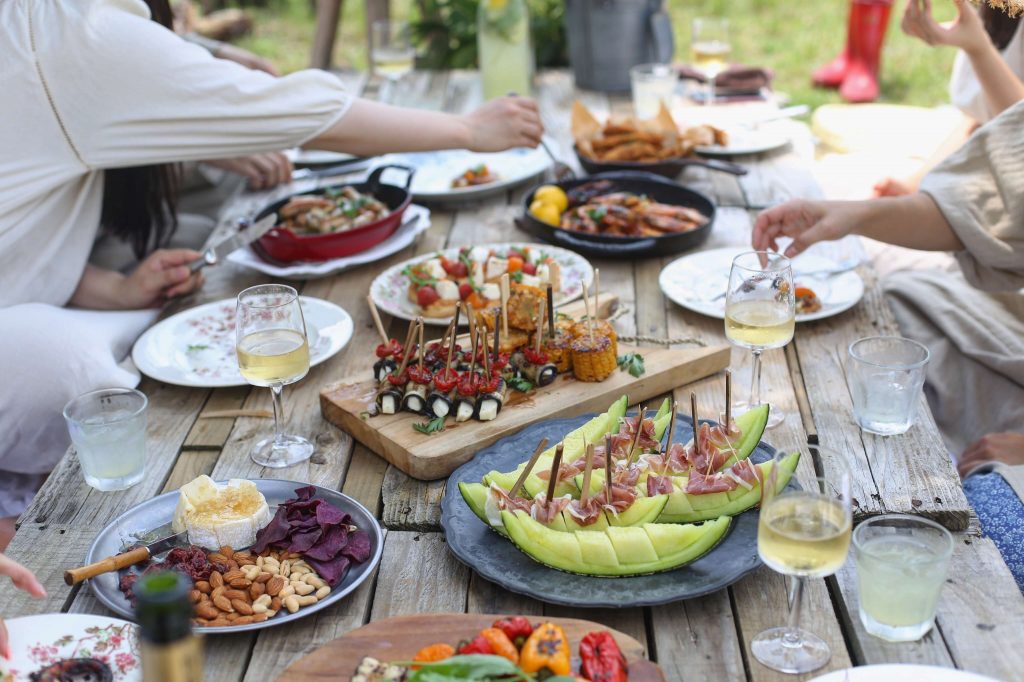 This Labor Day, transform your backyard or pick an open-air venue and host the ultimate grill fest. Dive into the diverse American culinary landscape and experiment with region-specific recipes like Carolina-style pulled pork, Texas brisket, or Hawaiian-style BBQ chicken.
Add a creative twist to your decorations by incorporating elements like checkered tablecloths, mason jar lights, and DIY BBQ-themed banners. As for activities, lawn games such as cornhole, ladder toss, or even a friendly water balloon fight can add an element of fun and competition.
For those who'd rather not host at home, there are numerous BBQ-friendly venues available to book, from charming outdoor gardens to spacious rooftops, ensuring your Labor Day BBQ party is a smokin' success.
2. Nautical-Themed Boat Party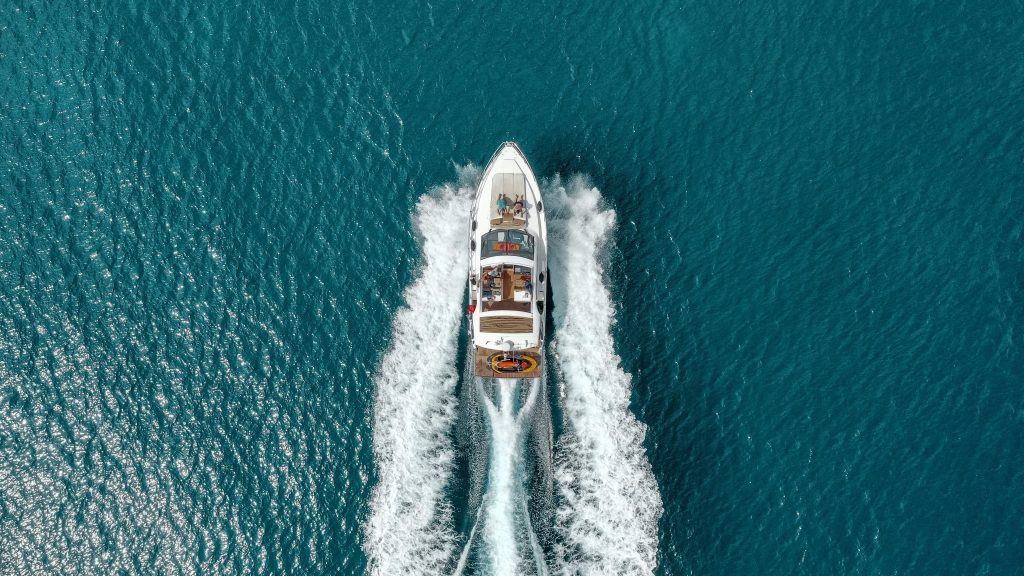 Let the cool sea breeze and the gentle lapping of the waves serve as the perfect backdrop for your end-of-summer extravaganza.
The theme lends itself to maritime decor: use navy blue and white striped cushions, anchors, sailor hats, and faux seashells to enhance the party's vibe.
As for food, consider a fresh seafood spread complete with lobster rolls, clam chowder, and other oceanic delicacies.
If you don't own a boat, we'll be happy to help you rent a sophisticated yacht or a fun-filled party boat, ensuring your Labor Day party sets sail smoothly.
Alternatively, you can throw a nautical-themed party at home or book a seafood restaurant of your choice.
3. Star-Spangled Pool Party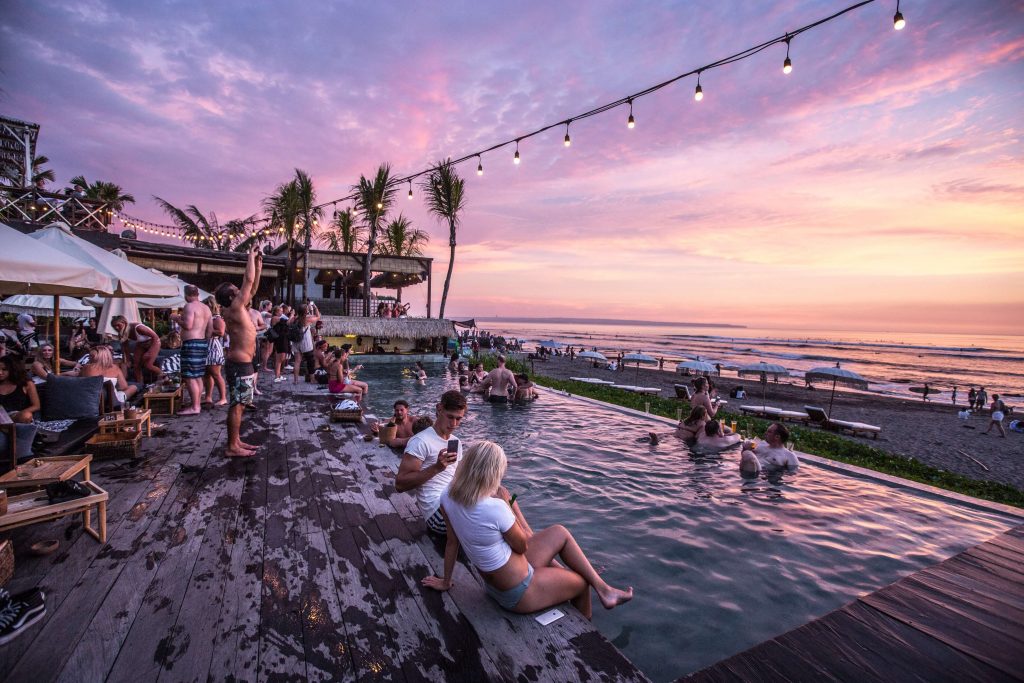 Turn up the heat this Labor Day with a patriotic star-spangled pool party! Let the spirit of the holiday shine through with red, white, and blue decorations. Think inflatable pool floats, striped towels, and patriotic bunting adorning your party space.
Get creative with pool games like volleyball, Marco Polo, or even a cannonball contest to keep your guests entertained. And don't forget to serve refreshing beverages that complement the theme! We suggest berry-infused water or patriotic punch.
Don't have a pool? Turn this idea into a Star-Sprinkled Garden Party (lots of giggles guaranteed!), or rent a private pool for a spectacular splash.
4. Glamping Labor Day Party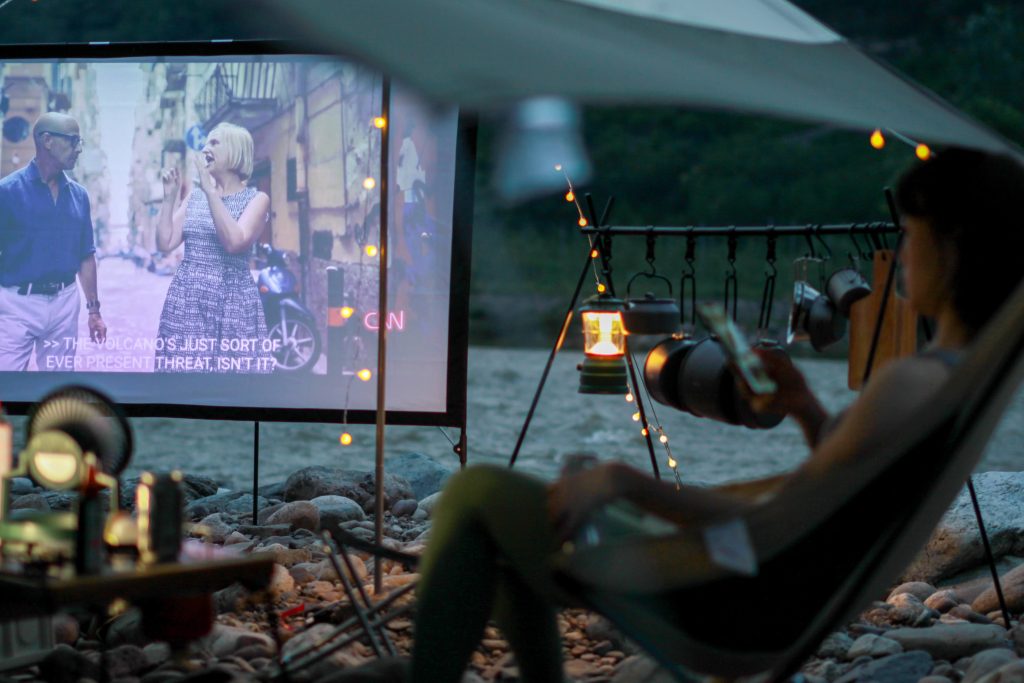 The concept known as "glamping" marries the wild and scenic allure of camping with the comfort and luxury of upscale accommodations. A glamping-themed Labor Day party is an extraordinary way to celebrate the holiday, offering guests an immersive experience in nature without sacrificing comfort.
Imagine luxurious tents decked out with cozy bedding, fairy lights, and perhaps even a chandelier or two. You can also set up a communal area for socializing, complete with plush cushions, string lights, and a fire pit for some late-night s'mores and storytelling.
The activities at a glamping party could range from scenic hikes and bird-watching during the day to stargazing and acoustic music sessions under the open sky at night.
5. Classic Labor Day Block Party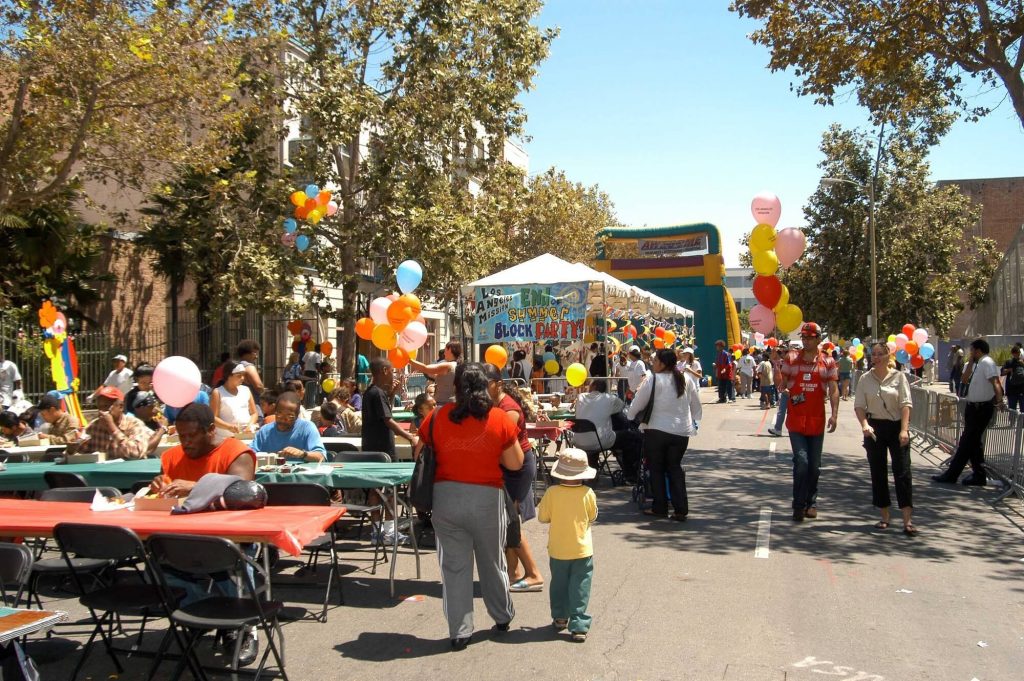 A Labor Day block party is a fantastic way to foster neighborhood relationships and create lasting memories. It will require a bit of planning and coordination, but the payoff is well worth the effort.
The key is to make it a collective affair, so involve your neighbors in the planning process, delegate responsibilities, and, most importantly, make it fun! Imagine street food stalls with local delicacies, live bands, amusing games, and a talent show. Don't forget kid-friendly zones with activities like face painting, balloon animals, and puppet shows.
(Remember to obtain all required permits and familiarize yourself with all the guidelines and regulations beforehand.)
Many communities have shared spaces perfect for such gatherings, and even if yours lacks one, don't worry! With platforms like Tagvenue, you can find a range of flexible spaces available for booking. So, why not ignite an annual tradition this Labor Day that your neighborhood eagerly anticipates each summer?
6. Vintage Labor Day Picnic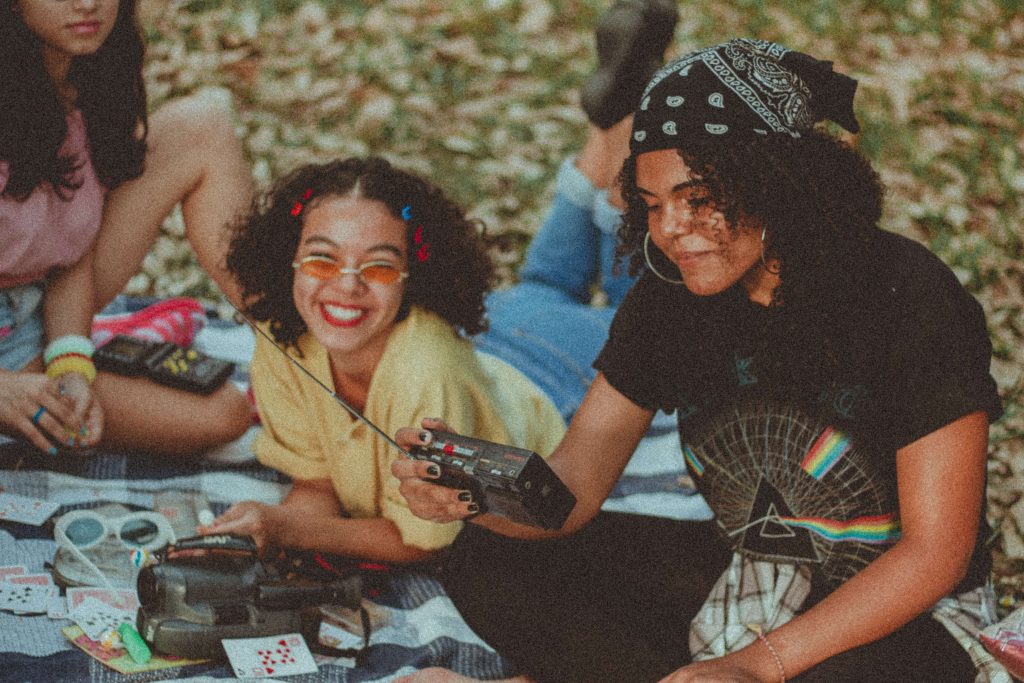 Transport your guests back in time with a vintage-style Labor Day picnic. Picture gingham tablecloths, wicker baskets brimming with homemade goodies, and classic games like croquet and horseshoes.
Choosing the menu is an integral part of the experience. Staples include traditional sandwiches, seasonal fruit pies, and refreshing lemonade served in mason jars. For games, consider nostalgic favorites such as sack races or a lively game of badminton.
The perfect setting? A tranquil park or charming garden venue with an idyllic backdrop that helps your guests immerse themselves in an era of simple pleasures and timeless fun. This September, let nostalgia reign and create unforgettable memories with a vintage picnic party.
7. Evening Soirée with Fireworks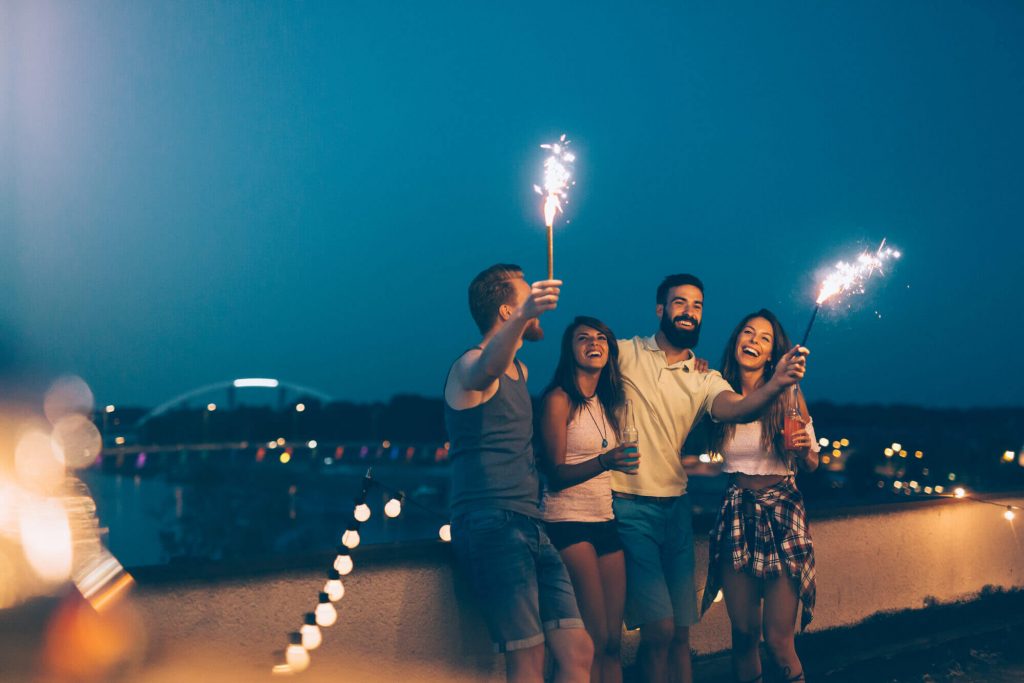 An evening soirée with fireworks could be the grand finale to your Labor Day celebrations. Imagine a night under the starlit sky with good food, fine drinks, and a spectacular fireworks display to top it all off.
When it comes to food and drinks, consider items that suit the nighttime setting. Grilled skewers, mini sliders, gourmet popcorn, and an array of cocktails and mocktails would be a hit. Remember, safety is paramount when incorporating fireworks into your event.
Choosing the right venue is also crucial. Rooftop venues offer the perfect vantage point for your breathtaking fireworks show. So why not add a little sparkle to this Labor Day? Light up the sky, and your guests' faces, with an evening soirée they'll never forget.
🎉 DIY Labor Day Party Ideas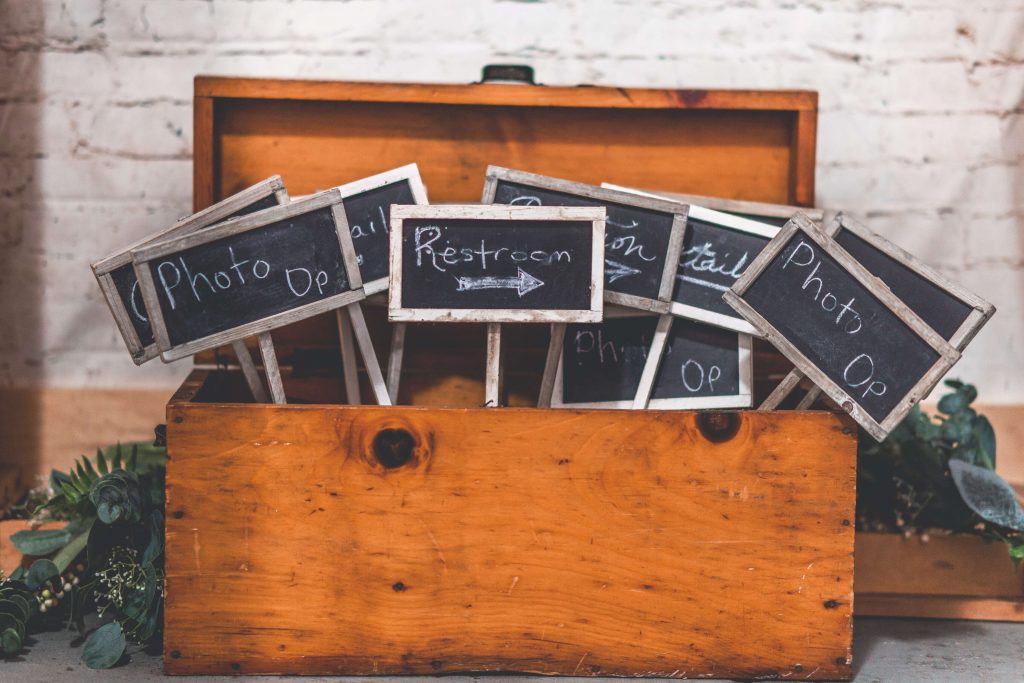 We're all looking for ways to put as little strain on our budget as possible these days, so try incorporating some DIY ideas into your party planning. It's an excellent way to save some coins and get yourself into the right mood for the upcoming festivities.
🎈 Decoration Ideas
DIY projects add a personal touch to your event and are a fun activity leading up to the big day. There's a special joy in creating your own party decorations, so here's a handful of ideas:
Craft patriotic garlands using colored paper.
Create hand-painted mason jar vases for a rustic feel.
Design unique photo booth props for fun memories.
Use chalkboard signs to guide guests to different party sections, such as the food area, games, or restrooms.
🎁 Party Favors
Handmade party favors are a thoughtful way to thank your guests. These tokens of appreciation, crafted with love, leave a lasting impression and make your party truly unforgettable. Here are some examples:
Offer miniature homemade jams or sauces as a delicious token.
Personalize bead bracelets for a stylish memento.
Make DIY scented candles for a thoughtful and usable gift.
🥑 Delicious Food Ideas for a Labor Day Party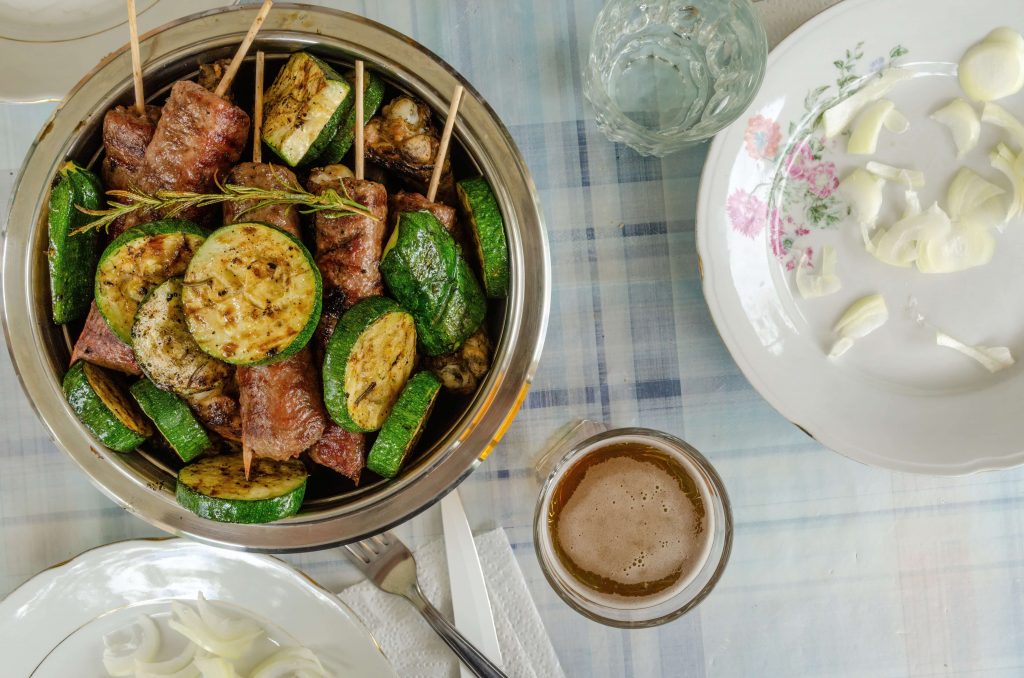 Food is a major part of any social gathering, and a Labor Day party is no different! We've already hinted at items you can add to your festive menu throughout the article, but here are even more ideas to try this year:
Skewers: A classic BBQ dish everyone loves. And the best part? You can modify the ingredients to your liking! Make them with different types of meat, such as lamb or pork, go for seafood, such as shrimp or scallops, or prepare all-veggies options. If you want something super light and refreshing, you have to make fruit skewers!
Homemade guac: Guacamole is a versatile dip that can be customized according to your personal preferences. Stick to the traditional recipe or try its variations, such as spicy mango guacamole (with diced fresh mango and cayenne pepper) or pomegranate guacamole (with pomegranate seeds arils that add a sweet pop of flavor).
Watermelon: We don't know about you, but for us, watermelon is the epitome of summer. And you can do so much with it! Our favorites include a summer salad with watermelon, mint, and feta cheese topped with balsamic glaze, grilled watermelon slices with seasoning such as sea salt, smoked paprika, and cilantro, and watermelon salsa for a sweet and spicy twist. Get ready to feel that watermelon sugar high!
Pasta salad: A pasta salad is an easy-to-make and satisfying party dish. We recommend a Greek pasta salad (cooked penne pasta combined with diced cucumbers, cherry tomatoes, olives, crumbled feta cheese, and red onion; tossed with a Greek vinaigrette dressing and garnished with fresh dill) or a Caprese pasta salad (cooked farfalle pasta mixed with halved cherry tomatoes, fresh mozzarella balls, and fresh basil leaves; drizzled with a balsamic glaze and olive oil).
Corn salad: This is another dish that screams summer, so enjoy it before the season is over! Go for the classic version (cooked corn kernels with diced tomatoes, diced red onion, chopped cilantro, and crumbled feta cheese, plus lime juice and olive oil dressing), or try ideas such as avocado and corn salad (cooked corn kernels with diced avocado, cherry tomatoes, diced cucumber, sliced scallions, crumbled queso fresco, and a lime-cilantro dressing) or corn and quinoa salad (cooked quinoa with corn kernels, diced bell peppers, cherry tomatoes, sliced black olives, crumbled feta cheese, and a lemon-herb dressing).
📒 Planning Tips for Labor Day Parties
Now, you already have a few ideas in mind, but how do you put them all together? Let us put your worries to rest.
📅 When to Start Planning the Party?
Planning a party, especially one that marks the end of summer, requires ample preparation. Start planning your Labor Day party at least a month in advance—this gives you enough time to finalize your guest list, decide on the theme, select the venue, and organize the food and activities.
💸 How to Manage the Budget Effectively?
Budgeting effectively is key to hosting a successful event without breaking the bank. Start by creating an estimated budget considering all aspects—venue, food, decorations, and entertainment. Always keep a buffer for unexpected expenses. Remember, creativity can often replace cost, especially with things like homemade decorations or potluck-style meals.
🏡 Where to Throw the Party?
Choosing the right venue sets the tone for your party. It can be your own backyard, a public park, a beach, or a rented venue. If you're renting, remember that the venue should accommodate your guest count comfortably and align with your party theme. Accessibility for guests is also important.
Play around with Tagvenue's search filters to find a space that suits your specific needs.
Final Thoughts
As Taylor Swift would say, let's shake off the summer heat and welcome fall with an epic party!
Labor Day is the perfect opportunity to bid farewell to summer in a memorable way, whether through a vibrant block party, a tranquil vintage picnic, or an exhilarating fireworks soirée. Don't hesitate to get creative and experiment with these ideas to create your own unique Labor Day celebration and make every second of the long weekend count!
Remember, the key to an unforgettable party lies in early planning, careful budgeting, and choosing the ideal venue. For more helpful tips, check out our party planning checklist, and if you're still craving inspiration, read about outdoor party ideas and summer party ideas!
FAQ
What are some fun theme ideas for a Labor Day party?
End of Summer is a popular theme that celebrates the last long weekend of the summer season. A Red, White, and Blue party is patriotic and fits with the holiday. "Beach Bash" is a great theme if you have a pool or live near the water. Backyard BBQ is a classic choice that highlights traditional American cuisine.
How to decorate for a Labor Day party?
For decoration, incorporate patriotic colors such as red, white, and blue. Consider bunting, balloons, and tablecloths in these colors. Also, American flags and star-shaped decorations are perfect for the occasion. Outdoor lights can add a magical touch to your evening party.
What are some appropriate games for a Labor Day party?
Classic outdoor games such as cornhole, horseshoes, or ladder toss are great for a Labor Day party. For families, consider water balloon toss, sack races, or a scavenger hunt. Make sure there's something fun for all ages to keep the party lively.
What food and drinks should I serve at a Labor Day party?
Traditional BBQ foods like burgers, hot dogs, ribs, sausages, and grilled vegetables are great choices. For drinks, consider refreshing summer beverages like lemonade, iced tea, or craft beers. Don't forget watermelon, popsicles, or pie for a sweet, festive treat!
How can I throw an eco-friendly Labor Day party?
Opt for reusable plates, cups, and utensils instead of single-use plastic. Consider compostable options if disposable is necessary. Use solar-powered lights for decoration, and encourage recycling by providing clearly marked bins. Serve locally-sourced food to reduce carbon footprint.
What is a good Labor Day party playlist?
A good playlist could include a mix of summer hits, classic rock, and patriotic songs. Consider tunes from artists such as Bruce Springsteen, Miley Cyrus, or Katy Perry. Don't forget classics like American Pie by Don McLean or Born in the USA to maintain the festive spirit.