We hear congratulations are in order! You and your sweetheart have decided to take the next step in your relationship and are gearing up for a magical wedding! But before you dive into the wedding planning process, why not kick off the festivities with a glamorous engagement party? After all, this special time of your life is worth celebrating in style!
Here at Tagvenue, we've gathered all the best engagement party ideas that will turn your engagement celebration into an unforgettable affair – from themes to decoration and entertainment, we've got it all! Whether you are planning an intimate gathering or a grand get-together, we're here to support you every step of the way!
Engagement Parties – The Perfect Mix of Romance and Fun
So you did indeed put a ring on it! Congratulations! Now it's time to celebrate with a glamorous engagement party and tell the whole world that you are a brand new feyoncé (Beyoncé pun intended)!
Engagement parties have been around for centuries, and even go as far back as ancient Greece and Rome. They are a beloved tradition in many cultures that celebrates the happy union between two people.
In some regions of the world, such as India and Pakistan, couples celebrate with lavish gatherings featuring colourful décor, national attire, and traditional rituals. In other countries, like Mexico, the couple exchanges rings and gold coins at their party as a token of commitment. Meanwhile, outdoor barbecues and informal get-togethers with friends and family are common at engagement parties in Australia and New Zealand.
Whatever your personal beliefs and traditions regarding engagement parties, one thing is certain – these lovely occasions are a chance to celebrate the beginning of your happily ever after with your closest friends and family by your side!
Maybe you want to dance the night away in the arms of your beloved at a gorgeous venue, or you are envisioning yourself saying 'Cheers' at a fancy cocktail party or stealing a kiss under the night sky at your glamorous outdoor celebration. Whatever your idea of the perfect engagement party is, we have the perfect venue or theme in mind. Browse through our engagement party ideas, head to our venue search platform and see for yourself!
1. Host an Elegant Cocktail Party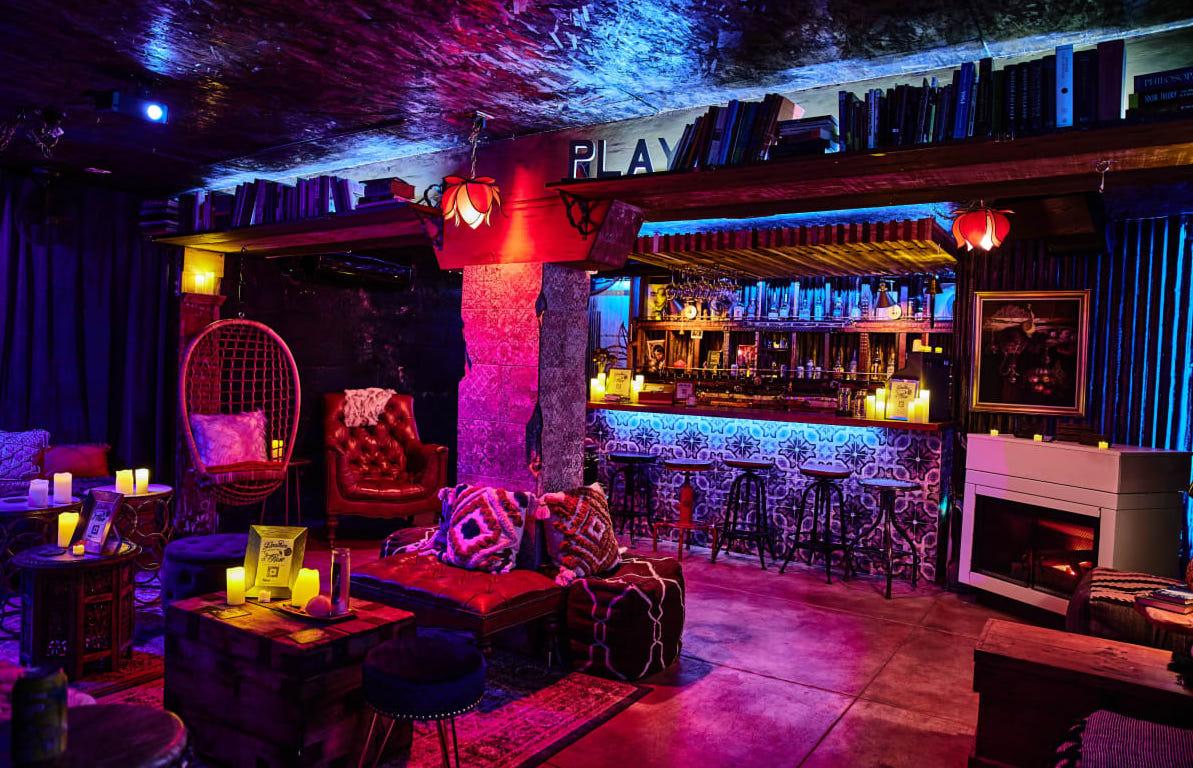 A cocktail party offers a more relaxed setting where guests can mingle and converse while enjoying classy cocktails and delectable hors d'oeuvres. This type of celebration can be hosted at a glamorous venue, or in the comfort of your own home, depending on how grand of a party you have in mind.
In order to make this idea come to life, start by settling on a fun drinks menu. You can add your own unique touch by incorporating 'His and Hers' favourite cocktails with unique names. Go over your catering options and settle on a fun bite-sized menu to accompany the drinks and consider your entertainment and engagement party decor.
As far as engagement party decorations go, you can set up banners, festive balloons in the shape of engagement rings, neon signs and fairy lights, as well as confetti and flowers all throughout your venue. Whatever your preferences may be, we have an incredible selection of engagement party venues!
💍 Fits this style of event/mood: sophisticated, elegant, festive
2. Plan a Unique Pool Party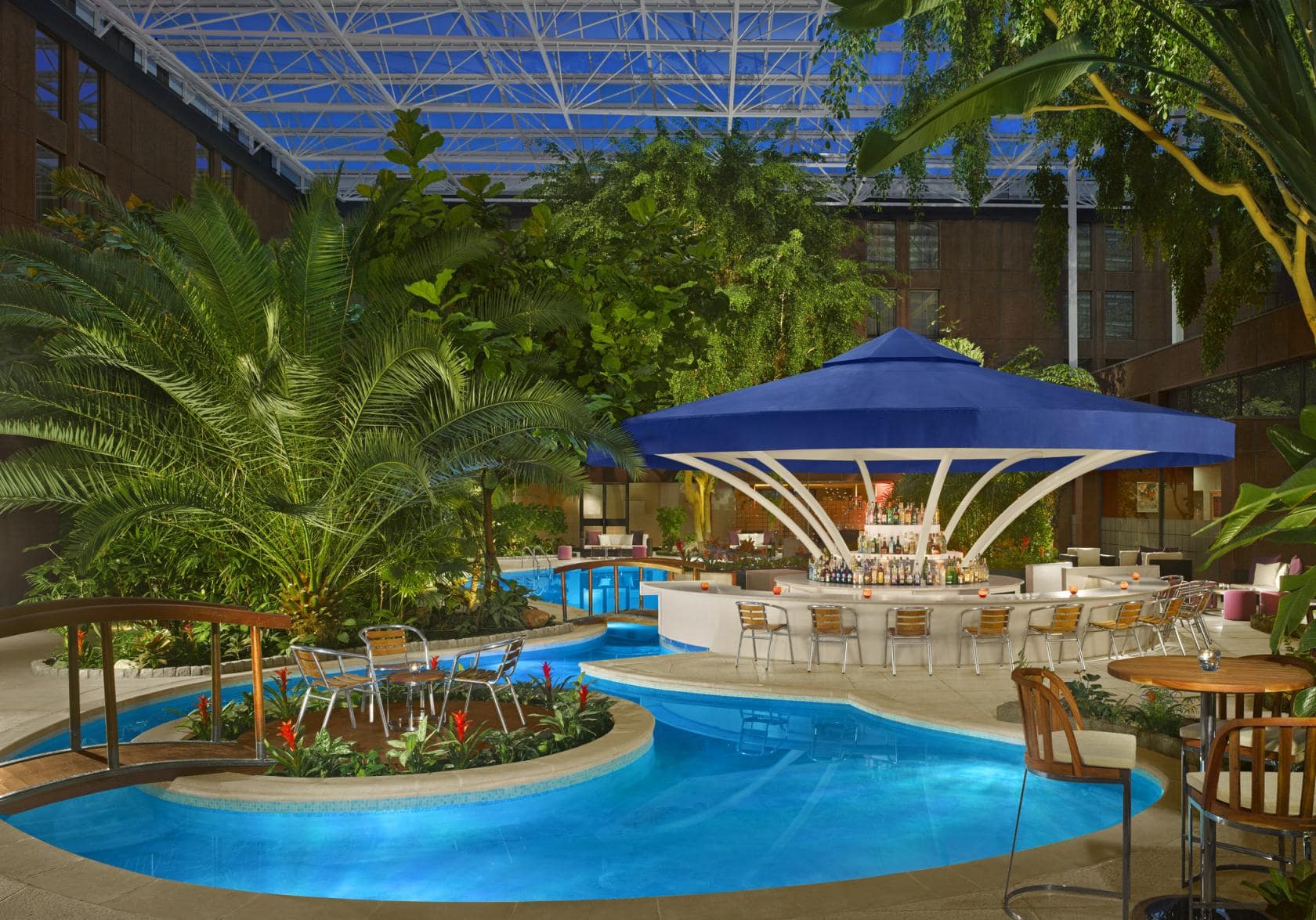 A pool party can be a fun and exciting way to celebrate your happy union. If you don't have a pool in your backyard to use for the occasion, you can always hire a pool party venue. The party itself can be as casual or as formal as you wish.
For a more laid-back celebration, you can host a day pool party and soak in the sun and good vibes in the company of your beloved and closest pals. Don't forget to bring sunscreen and plenty of refreshments!
If you wish to have a more formal affair, you can opt for a sunset/evening pool party. Incorporate gorgeous lights and candles, banners, balloons and on-theme pool floaties in order to create an ambient atmosphere! Pop the bubbly, play some romantic music and take in the happy occasion!
💍 Fits this style of event/mood: relaxing, lively, laid-back
3. Throw a Classy Garden Party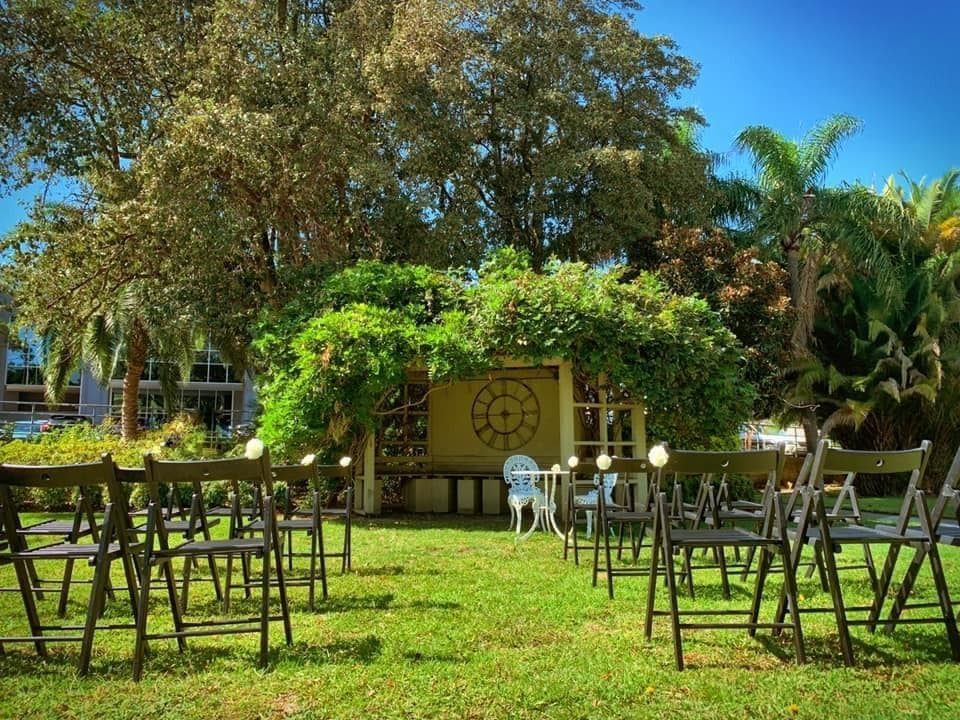 There is nothing more classy than a sophisticated garden party! Begin the planning process by choosing a picturesque garden for your party. Make sure the venue you select has everything you are looking for, including sitting areas and stunning views.
You can decorate the area with flower arrangements, balloons and banners, or you can rely on the beautiful surroundings. Select a menu that meets everyone's requirements. Additionally, you can decorate the tables with unique engagement party centrepieces. You can add a personal touch by setting up a picture of you and your partner at every table.
Plan fun activities and games and encourage everyone to participate! You and your guests can enjoy classic garden party games such as Croquet, Lawn Bowling or Ring Toss. Furthermore, you can go down a unique route and set up a flower arrangement or DIY flower crown station.
💍 Fits this style of event/mood: serene, romantic, natural
4. Arrange a Festive Picnic
After you have checked the weather forecast and have settled on a day and time, it's time to plan your dreamy picnic engagement party! Start by picking the perfect outdoor area for your picnic – perhaps a picturesque park or garden with plenty of shady areas to cool off.
Select a picnic menu with plenty of food and refreshments for all of your guests. Some possible engagement party food ideas include chocolate-covered strawberries, heart-shaped finger sandwiches, charcuterie and cheese boards and anything bite-sized.
Perhaps you can even have an engagement party cake-cutting ceremony as practice for the big day. It's all about adding your special touch to the event, whether that be through the food, entertainment or decor!
💍 Fits this style of event/mood: peaceful, scenic, outdoorsy
5. Organise a Stylish Wine Tasting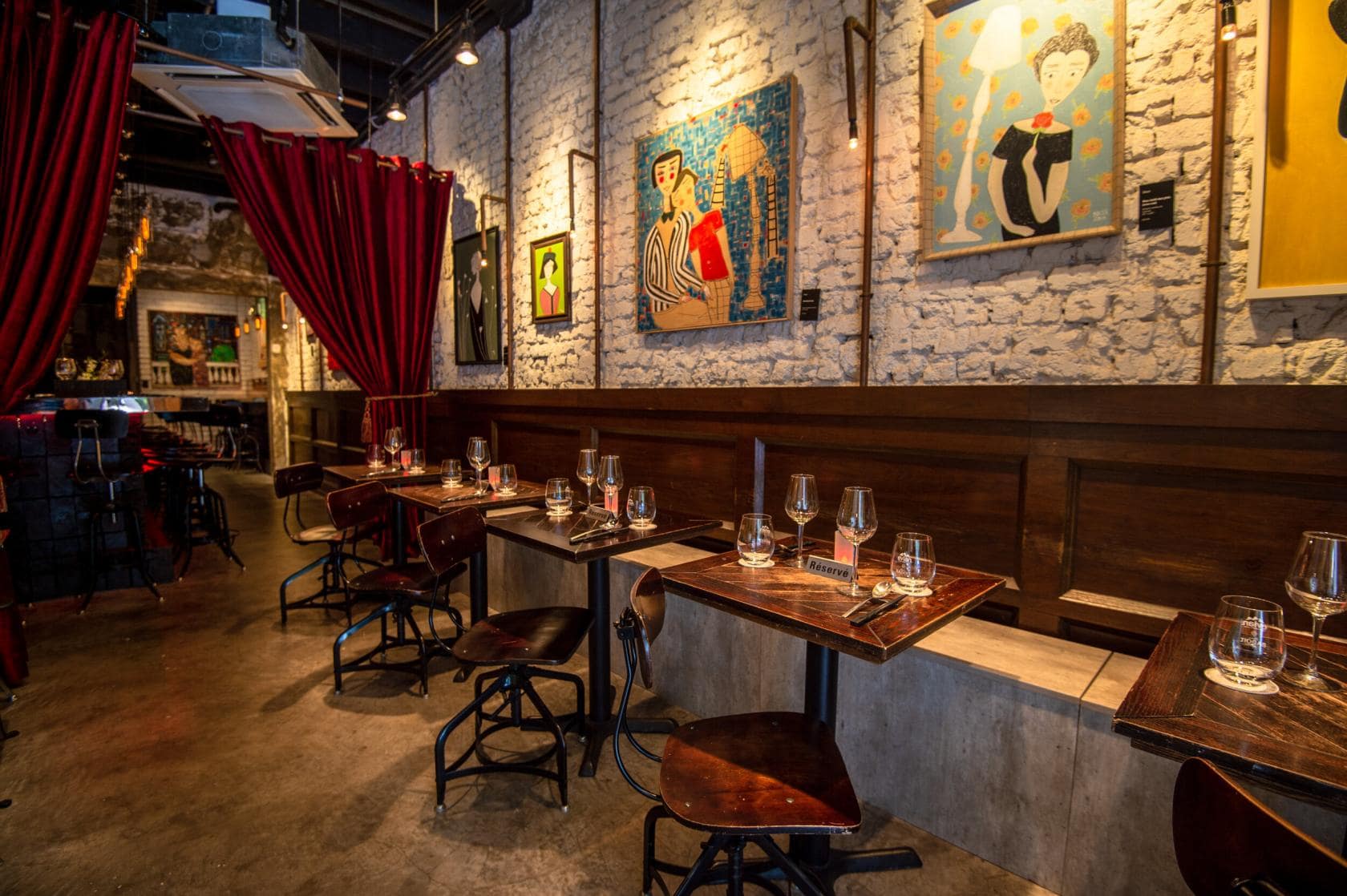 Wine and love are two things that naturally complement each other. Set up a sampling station with glasses and descriptions of each wine, along with a selection of delicious appetisers. Consider hiring a wine sommelier to accompany guests through the tasting.
You can either hire a winery/vineyard venue or you host the event at home. In order to set the mood, we recommend distributing candles, fairy lights and rose petals all throughout your venue. Play ambient music and consider your entertainment options. Plan something exciting such as a Blind Wine Tasting, Wine Pairing Trivia or your own version of the Newlywed Game (perhaps Boozy Newly Engaged Trivia) where you and your partner answer fun questions about each other.
💍 Fits this style of event/mood: tasteful, sophisticated, intimate
6. Plan an Upscale Boat Party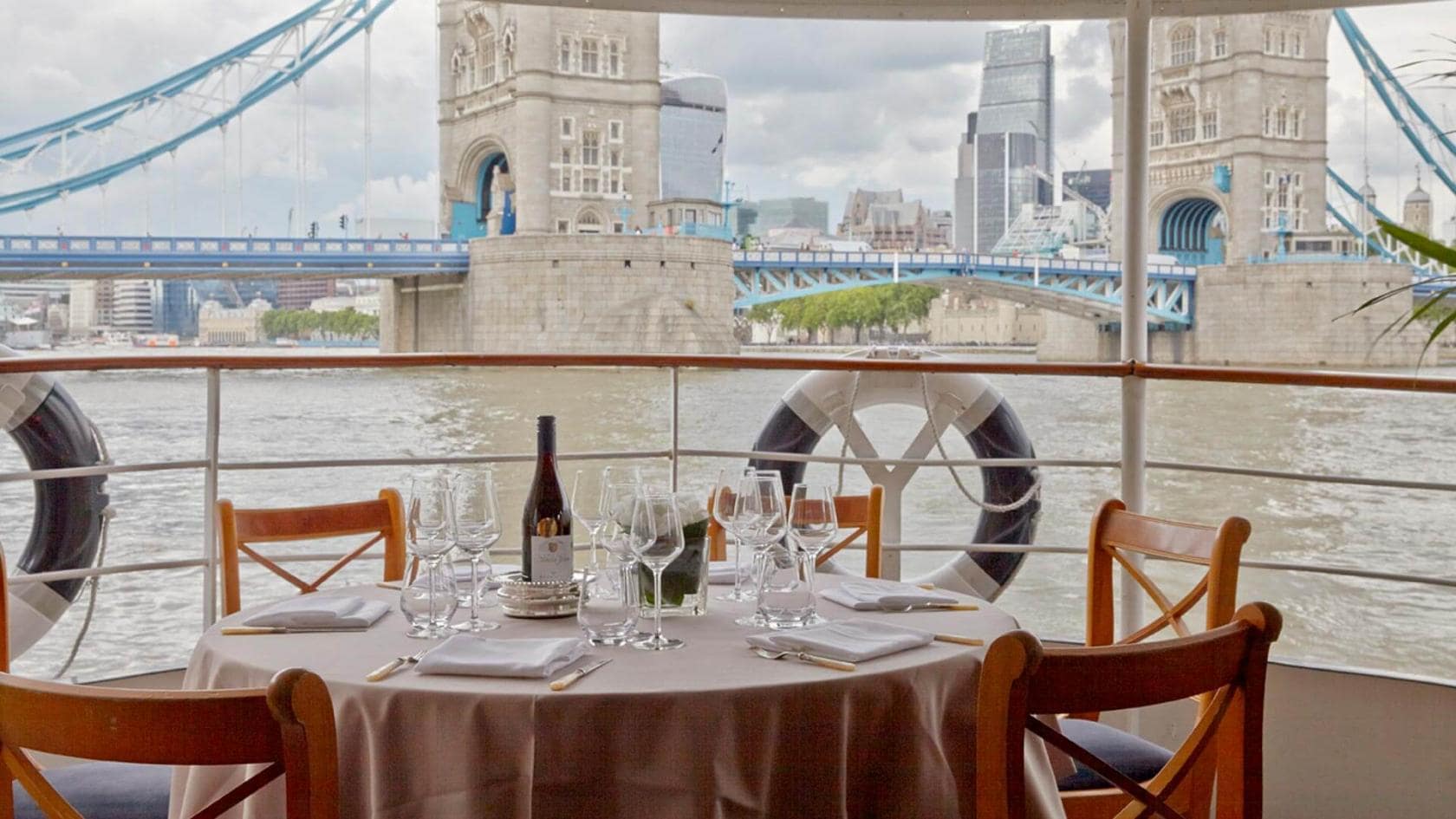 Your love story is setting sail and it's time to celebrate this special milestone in style! By hosting a glamorous boat party you and your partner can reenact your own version of the famous 'I'm flying' scene and have a romantic Titanic-inspired bash (with a happy ending, of course).
If you don't have a big enough boat just laying around, maybe it's best to hire a boat venue. When selecting the boat for your event always take into account your guestlist, amenities and personal preferences.
Check in with the venue manager regarding your catering options. Select a light menu that will sit well with everyone on board. Perhaps light snacks and refreshing beverages? Decide on decorations that fit your theme and vision and decide what kind of entertainment you want. You can hire a DJ or a live band and dance the night away, sailing off to your happily ever after with your love.
Whenever you are planning such an event, safety should be your number one priority. Ensure that you have all necessities in case of an emergency – a first aid kit, life jackets and means of communication with people on land. Follow all safety regulations and be aware of the weather forecast ahead of time.
💍 Fits this style of event/mood: exciting, adventurous, glamorous
Perhaps you want to celebrate your upcoming nuptials by doing something active and memorable. The best way to go about this is to hire a skating rink venue. These types of venues are already equipped with everything you need. You can additionally decorate the space with engagement party decorations.
We advise you to opt for light snacks, considering you will spend the night skating and spinning around – the last thing you want is for food to hold you back from having a wonderful time. Consider hiring live entertainment and hosting fun games that can be played on roller skates.
💍 Fits this style of event/mood: vibrant, playful, funky
8. Throw a Masquerade Engagement Celebration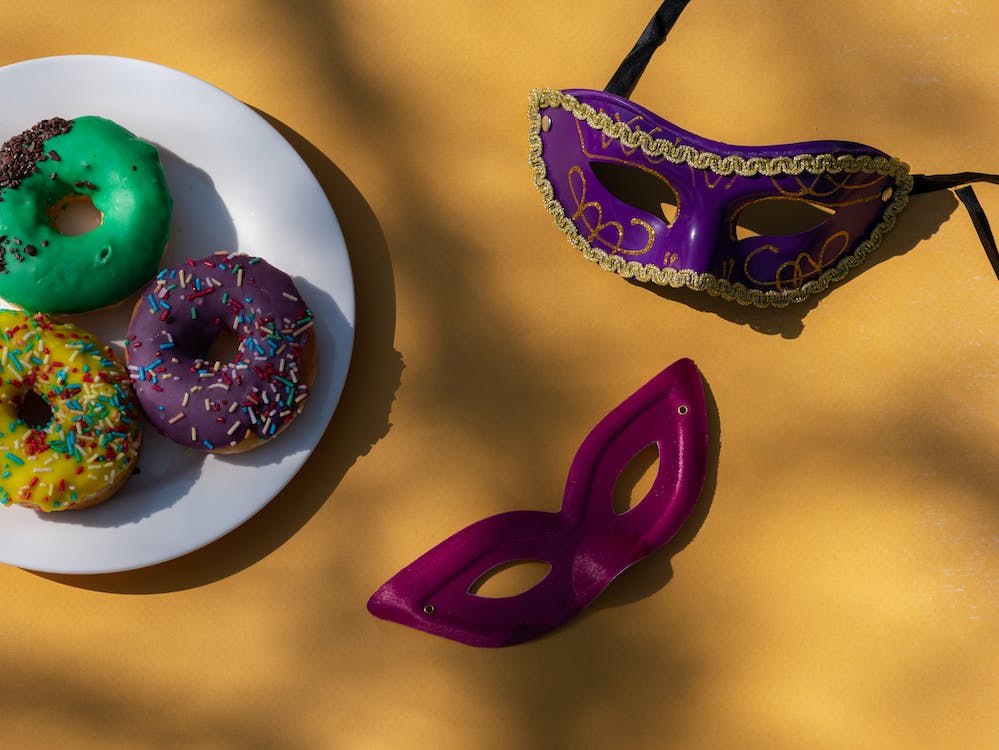 Why not go all out and celebrate your fairytale romance with a 'Romeo + Juliette'– inspired masquerade ball? Like the beloved characters in the movie, you and your partner will be able to fall in love with each other all over again by wearing intricate masks and costumes.
Select a gorgeous ball venue that can accommodate such a party. You can set a dress code and additionally distribute masquerade masks during the event. Offer a variety of delicacies and beverages and set up fun activities such as a photo booth in order to commemorate the event and the incredible looks in a special way.
💍 Fits this style of event/mood: enchanting, whimsical, glamorous
9. Invite Everyone to a Fancy Rooftop Fête
Perhaps the love you and your partner share makes you feel like you are floating on a cloud! Why not actually host your engagement party in the clouds? Or at least, at the second best option – a glamorous rooftop venue! Hire a venue that can comfortably accommodate everyone and provides a stunning backdrop for engagement party pictures!
Set up fairy lights and lanterns and other ambient lighting sources in order to set the mood and create a romantic atmosphere through additional decor. One fun idea you can try is to customise candles with fun messages (and engagement puns like 'You light up my life' or 'Our love is like a flame') and distribute them throughout the venue. Consider serving signature cocktails and interesting delicacies.
Plan fun entertainment that will keep you up all night long, but ensure that comfortable sitting options are also available. Always check for any safety regulations – after all, heights and booze can be a tricky combination, so make sure everyone is being mindful.
💍 Fits this style of event/mood: sophisticated, chic, elevated
10. Go All White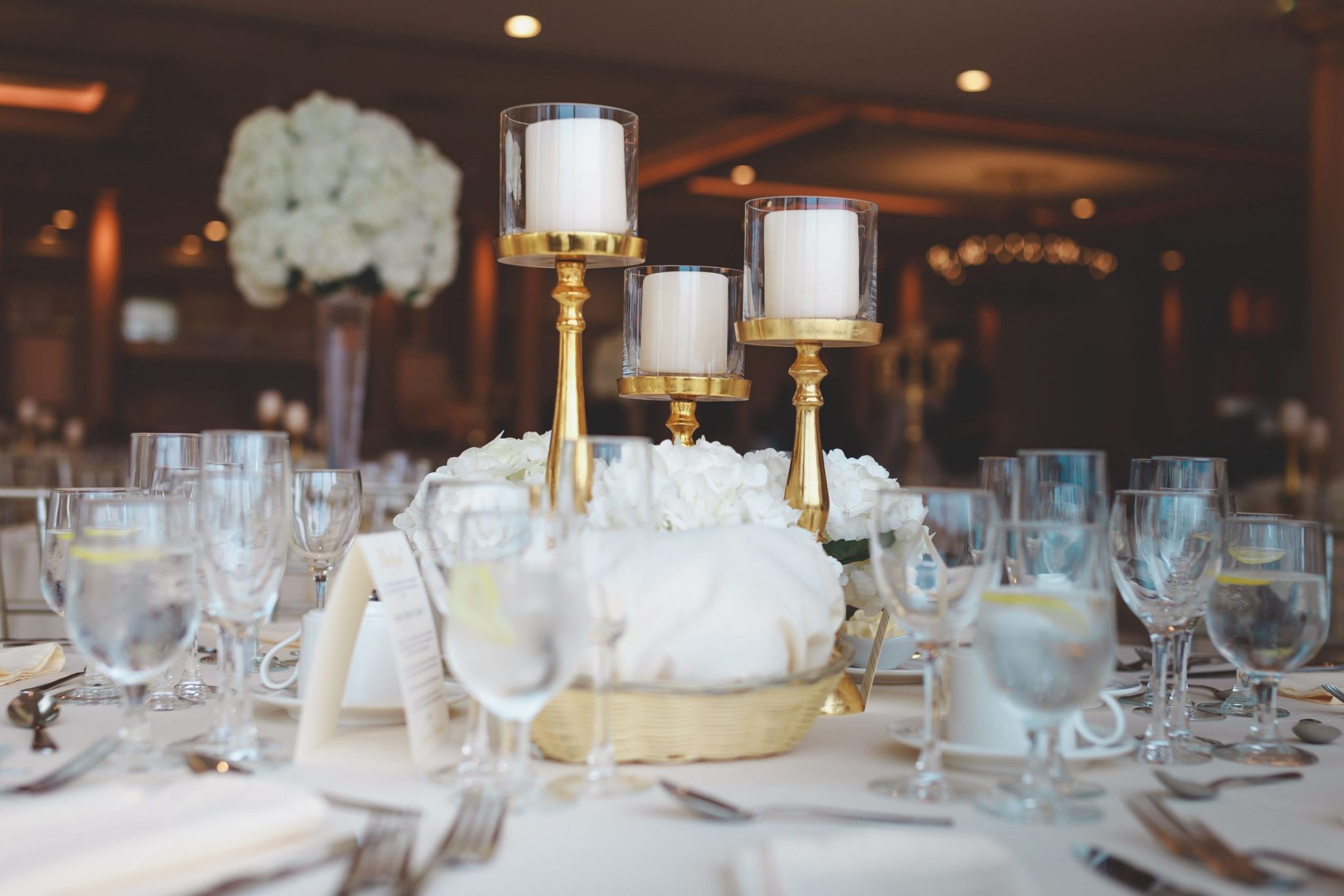 Perhaps the most on-theme thing you can do is host a fancy all-white party. This entails setting a dress code that everyone has to follow – wear only white-coloured outfits. You can host the party at a venue that suits the theme or at home.
A fun twist to this concept is to still ask everyone to wear white outfits, but you and your partner show up in a different colour to stand out (like a reverse wedding dress code)! You can further embrace the theme by serving only white delicacies and drinks and setting up white decorations such as balloons or confetti.
💍 Fits this style of event/mood: stylish, sleek, bright
11. Organise a Romantic Beach Party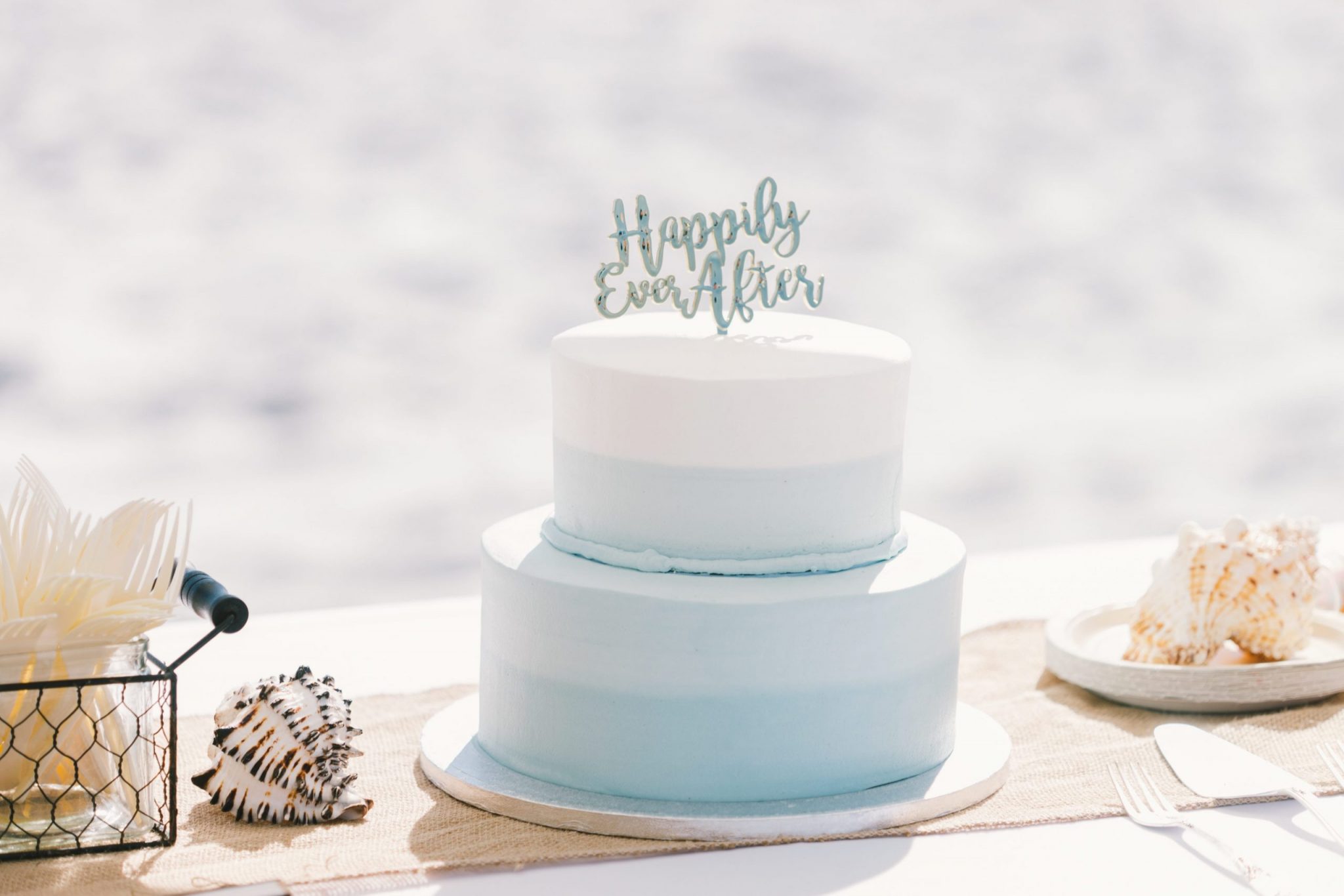 Picture a romantic walk on the beach with a stunning sunset as a background, the sound of the waves crashing and the warm breeze in your hair. Now add the party element to that and your favourite people all at this paradise getaway and you will have yourself a lovely engagement beach party.
It would be best to hire a beachside venue, otherwise, you may have to deal with local rules and regulations regarding holding parties on the beach. Plan fun games like beach volleyball, the limbo, and cornhole. If you have the required permits and amenities, you can additionally host a cosy beach bonfire, during which you and your guests can bond, share memorable stories and take in the happy occasion.
Don't forget to consider the menu and refreshments, the seating arrangements and any additional things you may need such as sunscreen, beach towels and hats.
If you are looking for memorable beach engagement party ideas, why not consider the following two: you and your guests can opt for the famous lantern-releasing ceremony, but make sure to choose eco-friendly alternatives. Everyone can write wishes to the happy couple and release them in the sky for good luck. Additionally, you can collect some sand from the beach in a jar as a memorable trinket and reminder of the lovely celebration.
💍 Fits this style of event/mood: scenic, vibrant, playful
12. Proclaim Your Love at a Karaoke Bash
If you and your partner are fun-loving people that just want to have a good time at your engagement party in a casual and laid-back setting, we have the perfect idea in mind for you! A karaoke night can be everything you are looking for and more! All you have to do is secure a karaoke bar venue.
You can also host the party at home but you will need to either rent or buy karaoke equipment. Apart from the event space, you need to consider the menu – incorporate fun snacks and beverages that will keep you energised and ready to sing your heart out. Send the engagement party invitations and prepare to sing 'I Will Always Love You' to your beloved.
💍 Fits this style of event/mood: lively, amusing, joyful
13. Bring In the Friendly Competition at Casino Night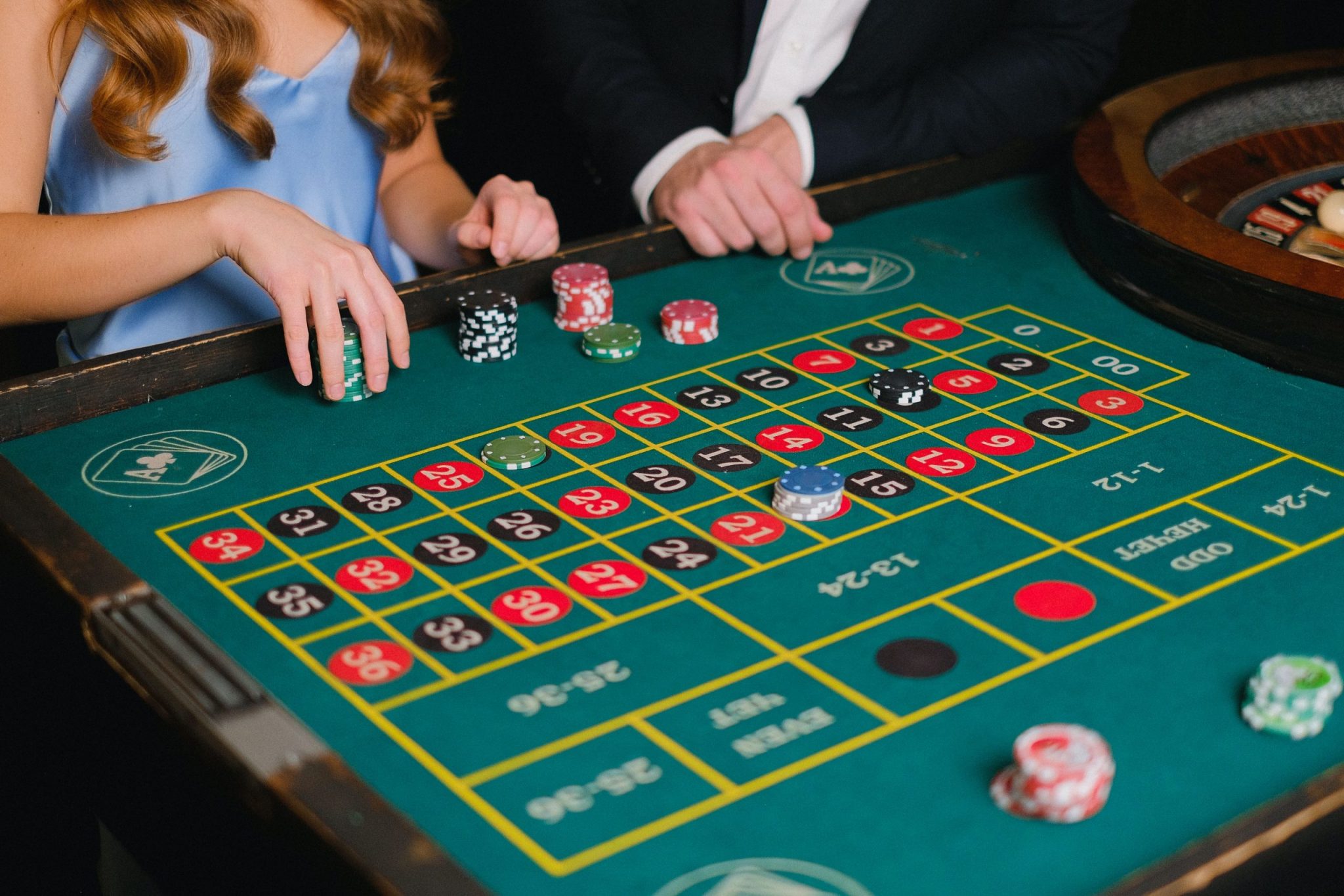 Get ready to roll the dice and celebrate your union in style with a casino-themed engagement party that's sure to be a night to remember! You can take the idea literally by hiring a casino venue and celebrating in true 'Casino Royale' fashion! You can set a dress code and make the affair as fancy as you wish with customised drinks, flashy decor and all!
If you want to host a more casual version of this, you can also organise a casino night at home. With the right decorations, a poker chip set, a roulette, and some playful music to set the mood, you will be able to throw the most unforgettable engagement party!
💍 Fits this style of event/mood: extravagant, flashy, upscale
14. Celebrate Your Sweet Love With a Dessert Soirée
As the famous phrase suggests, 'Love is as sweet as the most decadent dessert'. So why not celebrate the sweetness of the new engagement with a dessert soirée? Start the planning process by selecting a suitable venue – like a bakery, cafe, private function room or outdoor terrace.
You can also set up a dessert bar in your own home. Play around with the layout – choose pretty napkins, tablecloths, cutlery and dessert platters. Decide what kinds of desserts you will serve and place them throughout your dessert bar. From cookies to cupcakes, cakes, pies and chocolates, your options are endless.
After all, there is nothing people will love more than a little dessert paradise. You can organise fun games and further decorate your area with banners, balloons and lights (perhaps even decor in the shape of a dessert).
💍 Fits this style of event /mood: extravagant, delightful, indulgent
15. Plan an Elaborate 'New, Borrowed, Blue' Scavenger Hunt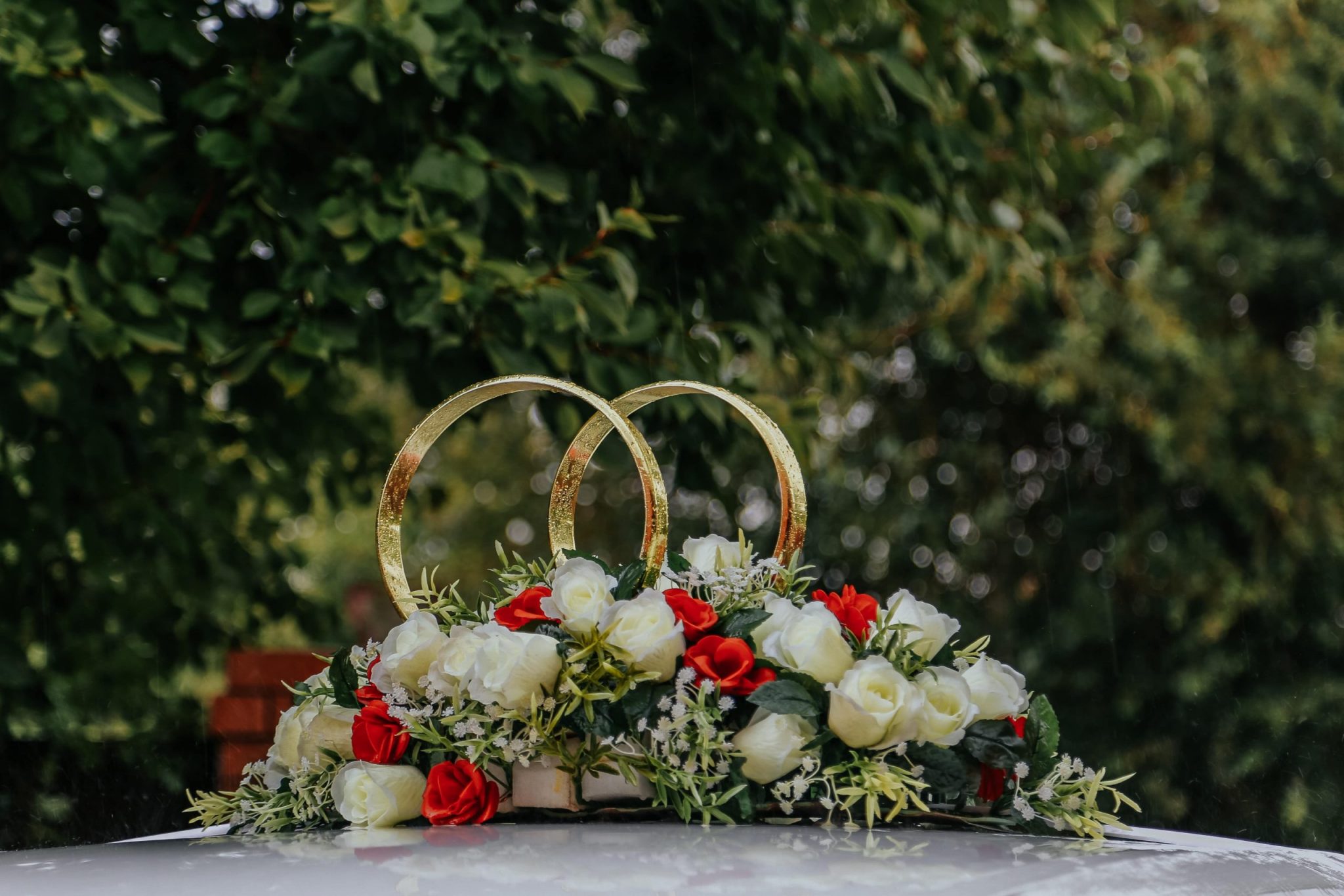 This may be one of the most unique engagement party ideas on the list! In order to pull it off, you will have to first select your venue, preferably an outdoor one such as a park or a garden. This event works the same way a normal scavenger hunt does, but the prizes your guests will be looking for will be a bit different.
It's all about the famous 'something old/new/borrowed/blue' tradition. Decide on items for each category. For example, for the 'borrowed' items, you can hide personal belongings of yours and your partner's that are significant to your relationship, like letters, pictures in albums and gifts you have previously exchanged.
For the 'new' category, you can select items you intend to use on your wedding day, like shoes, clothing and decor. You can perhaps even hide the wedding invitations themselves. The 'blue' category can be, as the name suggests, everything that is blue-coloured.
This idea can be a fun way to commemorate the special occasion and bring in a surprise element. Incorporate snacks, refreshments and additional decor, and you are all set!
💍 Fits this style of event/mood: exciting, fun-filled, engaging
16. Host a Seasonal Engagement Party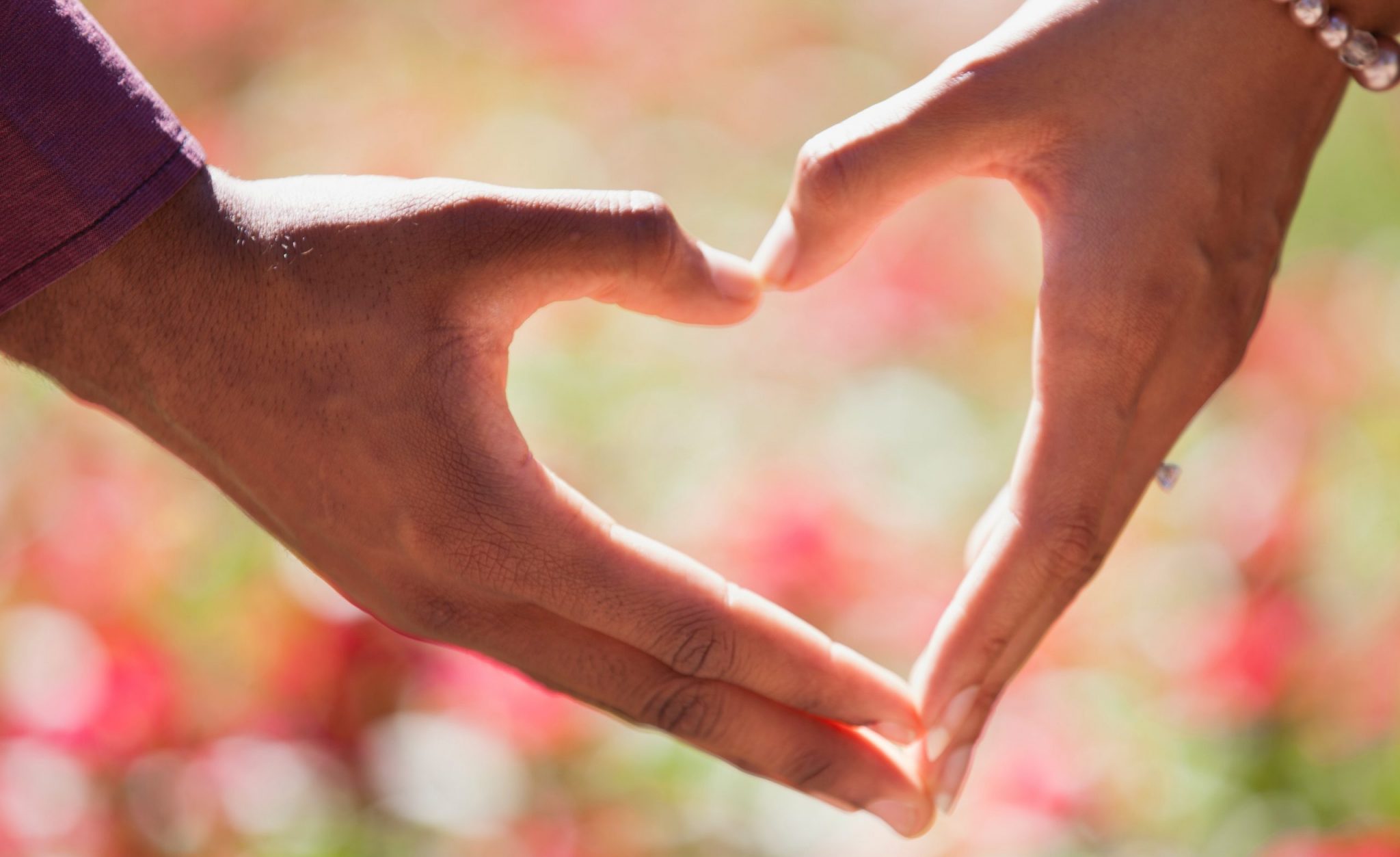 This idea revolves around the time of year you want to hold your engagement party. According to that, you can consider various engagement party themes.
If you are planning an event in the winter months, why not host a 'Winter Wonderland of Love' celebration? Hire a suitable venue, lay out some fake snow, flickering lights and candles and serve some warm delicious food and beverages. Do all that to the tune of 'All I Want for Christmas Is You' and you are set!
The spring months call for a colourful celebration in a picturesque garden or riverside venue, like a 'Love in Full Bloom'– themed party. Incorporate all of the pastel decor and flower arrangements your heart desires.
For a summer engagement party, you can throw an 'Anchored in Love' romantic luau at a warm beachside venue (cue in our awesome ideas from point 11). You can ask everyone to show up in their best beach attire and host a sandcastle-building competition.
Autumn may be the perfect time to plan a cosy and rusting 'You're the Apple of My Eye' engagement party. In other words, a cosy get-together that incorporates all autumn favourites such as apple-picking, perhaps a DIY pie-making section, a witchy cocktail brewery and everything in between.
💍 Fits this style of event/mood: cheerful, joyful, bright
17. Toast to Your Love at Champagne Brunch
Brunch might be the trendiest meal of all! You can either host it at home or at the restaurant venue of your choice. Plan a menu that incorporates brunch classics such as quiche, french toast, waffles, fruit, sandwiches and desserts. Ensure everybody's dietary needs are met. Don't forget the beverages – coffee and juice, and, of course, champagne.
Consider the seating arrangements and table decorations. Incorporate personal touches such as photos of you and your beloved on each table, your favourite flowers and even your most loved songs in the form of an engagement party playlist.
💍 Fits this style of event/mood: stylish, classy, decadent
18. Arrange a DIY Engagement Party Workshop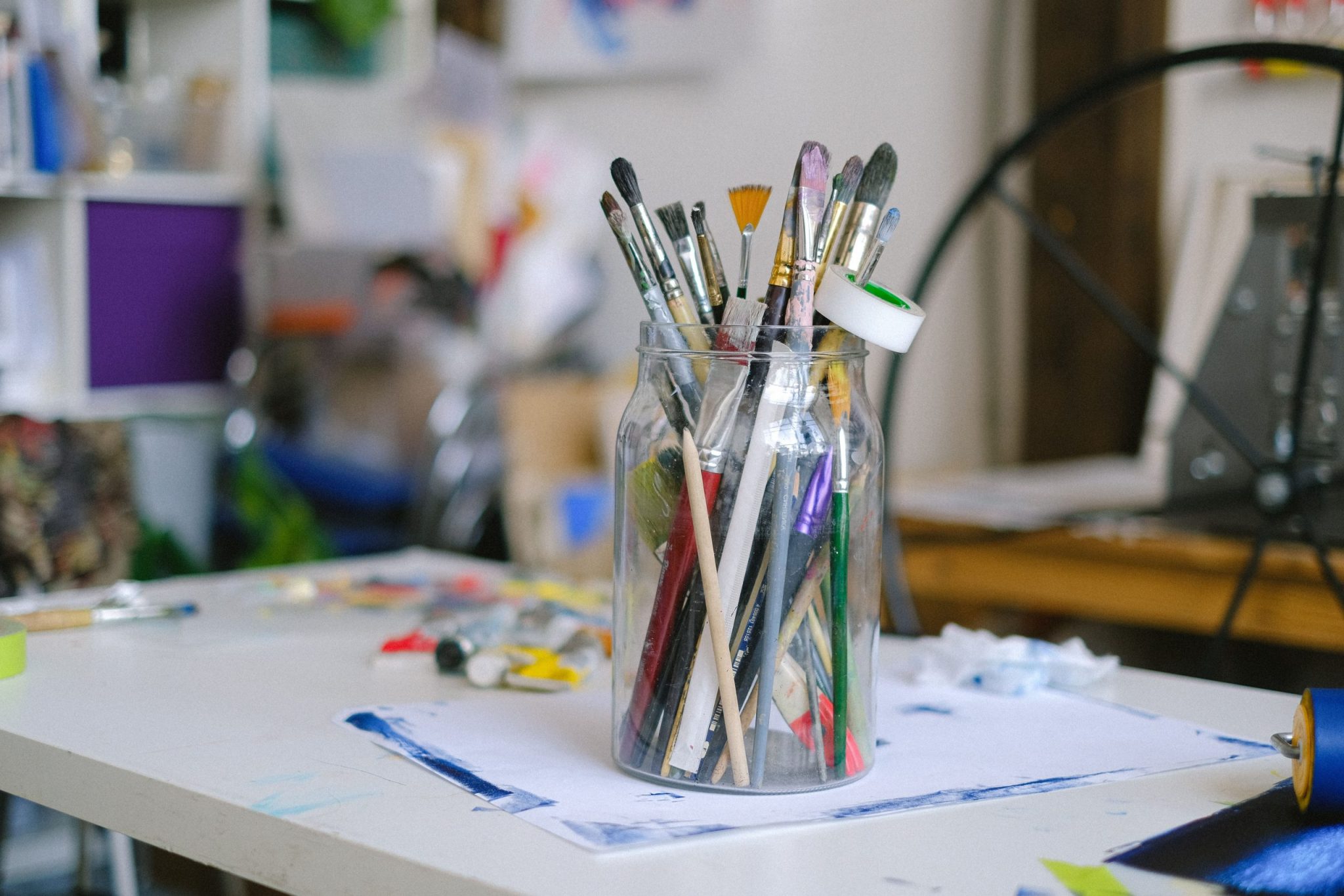 This engagement party idea encourages you and your guests to release your inner artists. Begin the planning by choosing a proper event space – you can host this party at home or at a workshop venue that specialises in a specific activity, such as pottery, candle-making or painting.
You can additionally settle on more on-theme DIYs. Some ideas include DIY flower arrangements, scrapbooks with pictures of your guests and you, or cards with your guests' wishes for you. Provide enough art supplies, food and refreshments for everyone.
No matter what everyone's experience and artistic abilities are, this engagement party will be one they will surely enjoy and remember fondly for years to come!
💍 Fits this style of event/mood: engaging, interactive, creative
Bonus Idea: Surprise Everyone With an Engagement Party Turned Wedding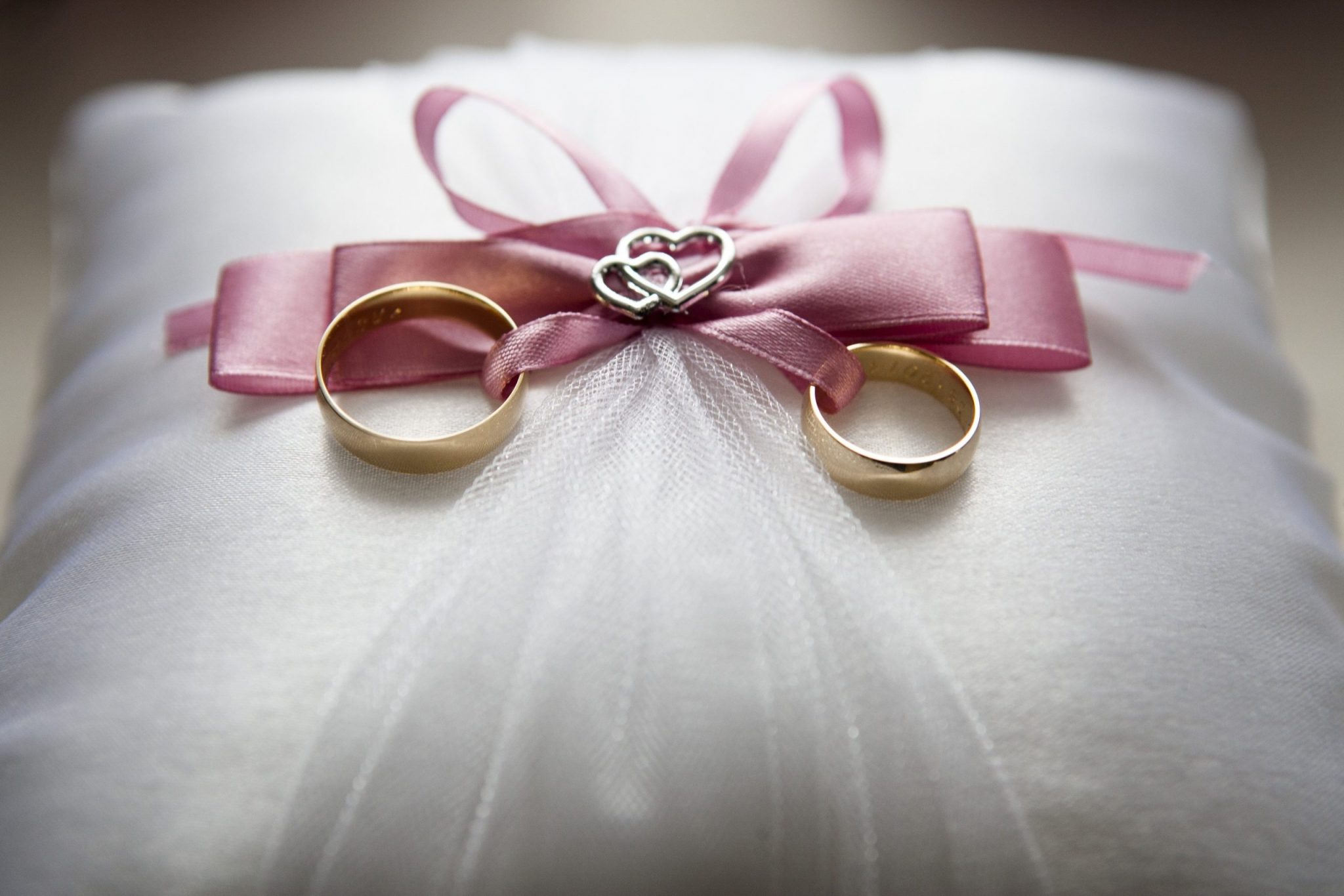 We admit that this is not actually an engagement party idea, but it is still pretty cool, isn't it? Perhaps you and your partner like the idea of throwing everyone for a loop by giving them the biggest plot twist of all.
In order to make this happen, you will have to approach the planning as an engagement party at first. Select a theme and dress code (you may need to ask your guests to wear fancier engagement party outfits, it's your actual big day after all), send out engagement party invites and ensure everyone can make it.
Choose an appropriate venue and decor, decide on a menu and select some fun entertainment. After everyone has arrived and they've had a chance to mingle and express their excitement over your engagement, it will be time to reveal the big surprise and tie the knot right then and there.
Something very important to keep in mind is to not forget to hire an officiant. After all, you want the whole ceremony to be official (and legal). We can only imagine the looks that will be on everyone's faces. Make sure to capture them in pictures (…and perhaps send them our way).
One Step Closer to Happily Ever After
'Love is a promise; love is a souvenir, once given, never forgotten, never let it disappear.'

– John Lennon
Take a moment to reflect on this famous John Lennon quote and consider that every relationship is unique and calls for a different celebration that commemorates that. There are countless ways to rejoice in your engagement, whether that be at an intimate get-together or during a grand affair with hundreds of guests. You can additionally carry out various engagement party ideas at home if you wish to do so.
It's important to keep the real goal in mind and not get swept up by the planning process. You and your partner should stay true to yourselves and plan a party that you both will like. Remember that this occasion should be a happy one, filled with love, laughter, and good times. Ensure that everyone you love is there and having a wonderful time.
This party honours not just your engagement but also the road you and your partner took to get here. It's a time to pause and think back on the experiences you've shared as well as to anticipate your future ventures. Use this chance to express your happiness to your loved ones and to say thank you for their support. Let your engagement party serve as a representation of your shared love and dedication as you begin this exciting new chapter in your life!
For more expert tips, check out our blog post about how to plan a terrific engagement party.
FAQ
How Can You Make Your Engagement Party Invitations Stand Out?
For a more personal touch that will definitely set your engagement party invites apart from the rest, you can actually make and personalise them yourself! Whatever you choose, there are a few general things to consider:

💍 Make sure your engagement party invitations follow the theme you've set for the event itself 

💍 Include details about the party such as the dress code, menu and entertainment schedule- your guests will appreciate the clarity

💍 You can use an engagement party template for digital invites, or you can create your own original design

💍 If you have the time, you can include a personal message for each guest, which we are sure will be highly appreciated

💍 You can include engagement photos or other pictures of you and your beloved to make the invitation more personal

💍 Strive to create an original final result that reflects you and your partners' personalities
How To Incorporate Personal Touches Into Your Engagement Party?
Incorporating personal touches into your engagement party is a wonderful way to make the celebration truly special and unique to you and your partner. Adding components to the party that represent your unique personalities and shared interests is one way to achieve this. Here are some ideas:

💍 Showcase pictures of significant moments in your relationship. You can put them all around your venue, or as a centrepiece on each table 

💍 Ask attendees to sign a guestbook with wishes and memories. You can additionally put a spin on the guestbook classic and set up a wishing jar where everyone can put a wish for you and your partner

💍 Designate a special time during which your guests can share their memories with you (bring tissues). 

💍 You can set up a photo booth or distribute film cameras which everyone can use to capture the special moment through their own eyes. 

💍 Perhaps you and your partner like the idea of creating your own playlist for the event with all of your favourite songs. 

💍 Maybe the menu can consist of your all-time favourite dishes. 

💍 Choose entertainment that reflects your interests. If you enjoy singing, you can incorporate karaoke; if you and your partner are artists, perhaps a drawing competition will raise the spirits; if you enjoy extreme sports, why not plan some sort of sports competition 

It's all about including all of your most beloved things on your special day!
What Kinds Of Engagement Party Favours Can You Give Out?
Engagement party favours can be a wonderful way to express your appreciation for everyone who showed up for you on your special day. You can never go wrong with sweet treats such as cookies, candy, chocolate, macarons and cupcakes. Everyone will surely enjoy them on the way home. Perhaps you can embrace a sweet pun and give out "engage-mints"!

Personalised keepsakes such as keychains, tote bags or framed pictures from the night will surely impress as well. If you have the time, you can also make each guest a personalised card. After all, the whole point is to express your appreciation, whether that be through a gift or a sweet card.

If you want to go the extra mile, why not send everyone home with an invitation to the wedding itself? This gesture will surely raise the spirits and bring extra excitement to the night! And when the time for wedding planning comes, make sure to check our wonderful blog posts such as our guide for choosing a wedding venue or our tips for planning a wedding feast and additionally head to our platform to find the perfect venue for you!
What Engagement Party Games and Entertainment Can You Plan?
You can never go wrong with a live band or a DJ. These professionals will keep the party going all night long. Depending on the kind of engagement party you are planning, you can consider incorporating board games, fun trivia and DIY activities. Perhaps you can go the extra mile and hire a comedian, a circus performer or other talented individuals with unique abilities that will make your party unforgettable. You can set up a photo booth with festive props or a karaoke area. 

The most important thing is to choose activities that reflect your personalities and preferences as a couple. Think about what brings both of you joy and what you enjoy doing together and come up with ways to incorporate that into your celebration!