Congrats, you're engaged! Now it's time to properly celebrate this beautiful occasion with your loved ones. But with so many details, planning an engagement party can quickly become overwhelming. That's where our engagement party checklist comes in!
We've created a step-by-step guide that covers everything you need to organise a fabulous celebration. Whether you're envisioning an intimate gathering or a grand celebration, our to-do list ensures that every aspect of your engagement party is planned to perfection. So, let's get started and make this special event one to remember!
Three Months in Advance: Determine the Essential Party Elements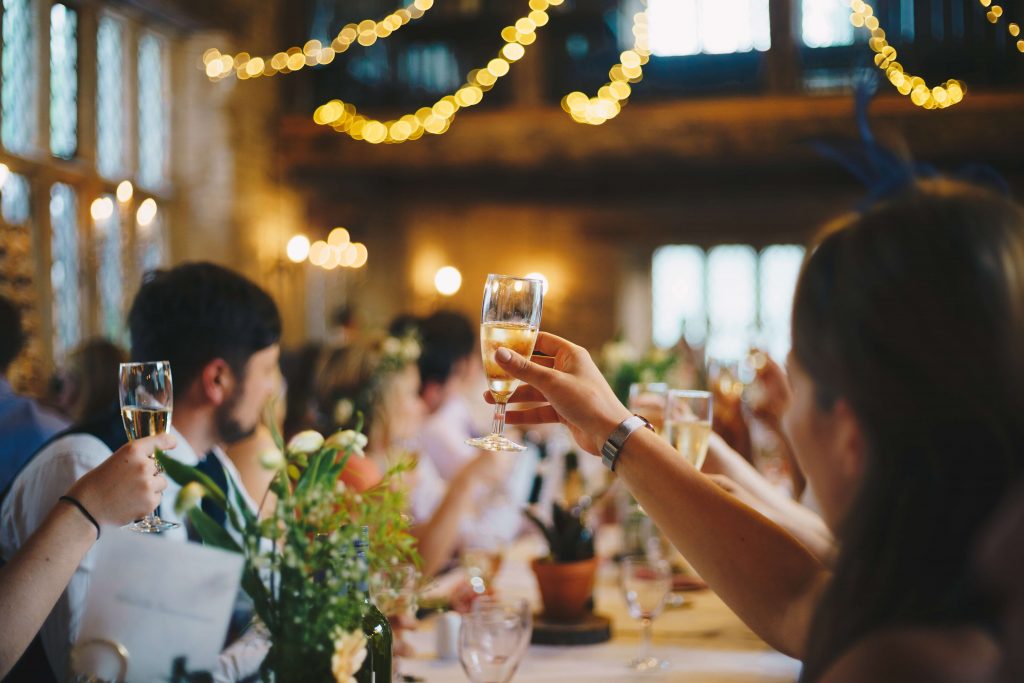 Before you dive into the nitty-gritty details of planning your engagement party, it's essential to take a step back and lay the groundwork for a successful celebration. This stage includes everything from choosing the right engagement party theme and style to setting a budget and making a guest list.
By carefully considering each detail and creating a plan, you'll be well on your way to throwing a memorable party that perfectly reflects your love and style. 
Decide on the Engagement Party Theme and Style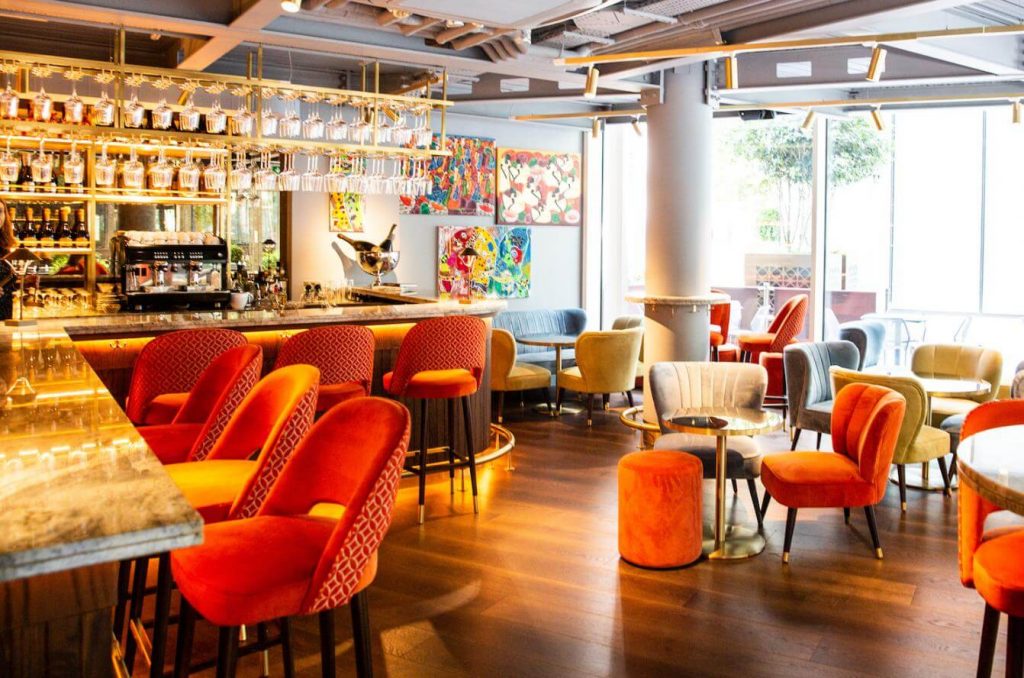 What do you want your engagement party to look like? Having a specific vision in mind will make the whole planning process seamless. Why? Because you'll be able to move on to the next steps of the engagement party planning process with confidence and excitement!
Start by considering your personal tastes and preferences as a couple. Do you both have a shared interest or hobby that you can incorporate into the party? Perhaps you're both nature lovers and want an outdoor, garden-themed party, or you're foodies and want a fancy celebration in the best restaurant in town?
Once you have a general idea, it's crucial to establish a cohesive look and feel for the party. This could mean choosing a colour scheme, creating a mood board, or even hiring a professional event designer to bring your vision to life.
Just make sure not to go overboard. Engagement parties are mainly to set the tone for your upcoming wedding celebration, not overshadow it. Leave some ideas for the wedding, so your guests will have something to look forward to!
Create a Guest List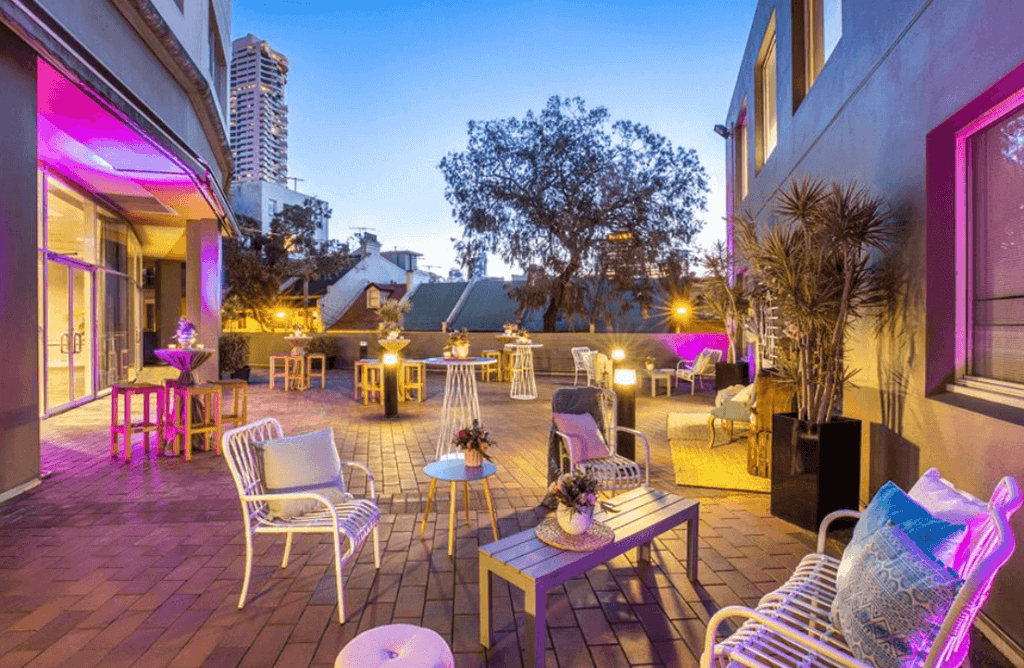 What's one of the most essential steps in planning your engagement party? The guest list! It will give you a rough idea of how big of a venue you need to accommodate everyone and how much food and beverages to serve.
When creating the guest list with your partner, keep one rule in mind: invite all the people you will also ask to the wedding. This includes close friends, family members, and anyone else you want at this special celebration. It can be helpful to create different tiers of guests, with 'must-invites' at the top of the list and 'nice-to-invites' at the bottom.
Set a Budget
Establishing a budget will help you prioritise your spending and make sure you don't overspend on any one aspect of the party. To start, consider how much you can realistically spend on the whole engagement party organisation. Don't rush this process, and take some time to discuss it with your partner and other contributors.
Once you have a certain number in mind, break it down into different categories such as venue, catering, decor, entertainment and other party elements such as invitations, party favours, and more.
Remember to be realistic and flexible, as unexpected expenses may arise during planning.
Choose a Date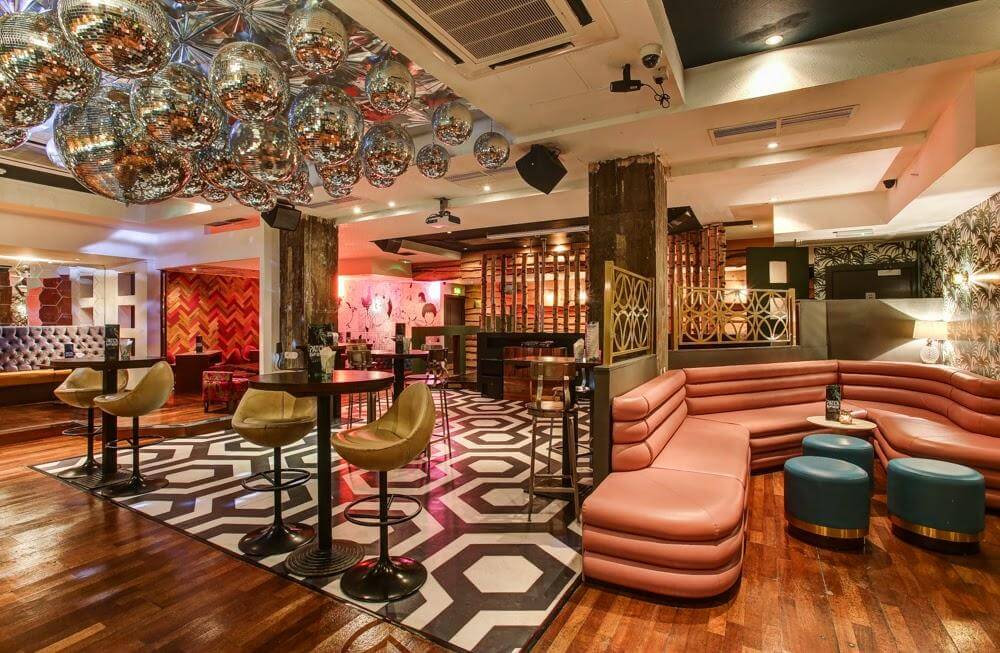 Now let's talk about choosing the perfect date! Try to be flexible and choose a few potential options. Consider the time of year, day of the week, and any other events or holidays that may conflict with your desired date.
Hosting your party on the weekend may be ideal for guests who work during the week, but remember that weekends can be busier and more expensive.
If you're planning an outdoor soiree, such as a backyard engagement party, choose a month when the weather is usually good. 
Book an Ideal Engagement Party Venue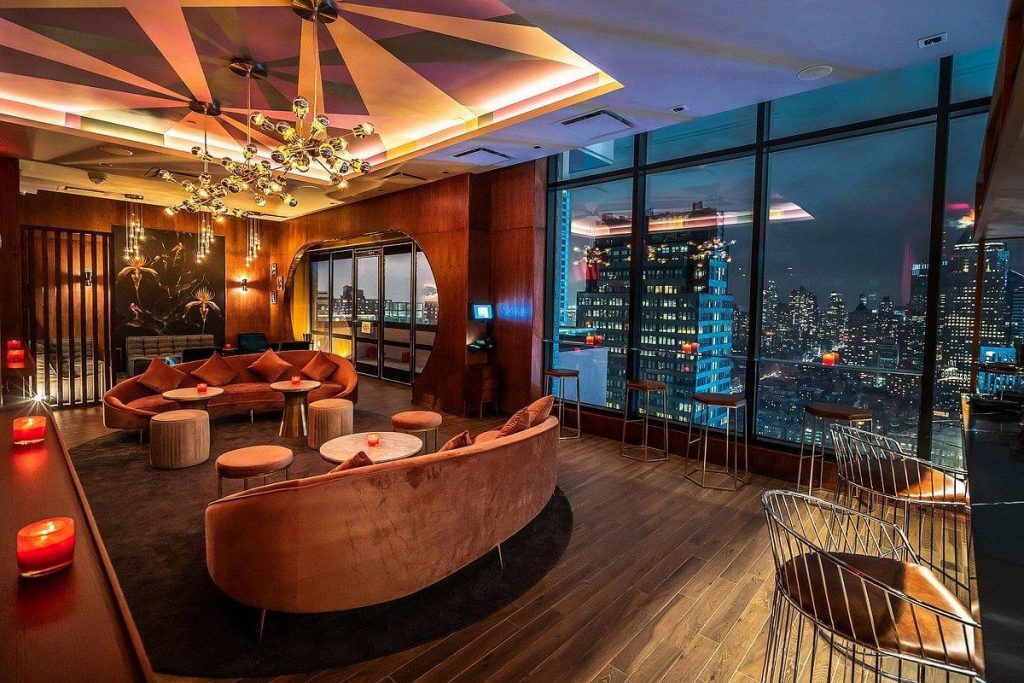 Choosing the perfect engagement party venue is one of the most important decisions you'll make in the planning process. Make sure it is correct!
When choosing potential options, look for spaces that fit your needs and budget and have an atmosphere that matches the vibe you want to create. Additionally, consider practical factors, such as parking and accessibility, and the venue's policies on outside vendors and BYOB service.
Once you have a few venues in mind, contact venue managers and schedule tours to see how they could be transformed to fit your vision.
On Tagvenue, we have fantastic engagement party venues. Why not discover what we have on offer? 
Hire Vendors 
Start your search as early as possible if you'd like to hire vendors, such as a photographer, videographer, DJ, or band. Read reviews from past clients to ensure they are reliable and provide high-quality services. Also, feel free to ask for references or meet with potential vendors in person to discuss your vision for the party and ensure they are a good fit.
One Month in Advance: Nail Down the Engagement Party Details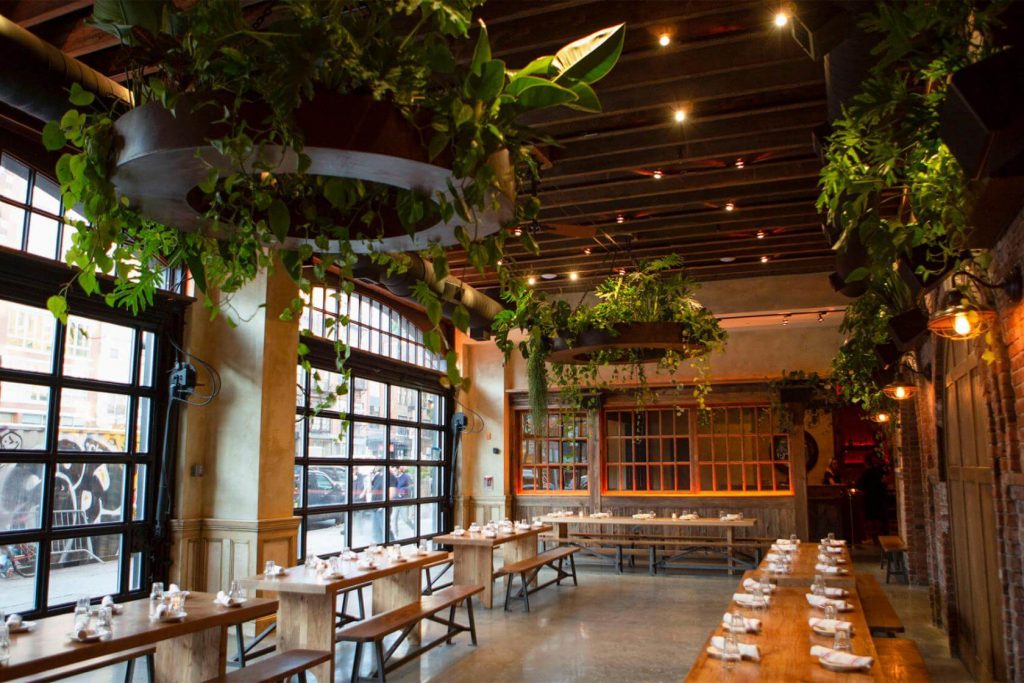 Now, let's focus on the details that will make the party one for the books. Don't rush this process; take some time to consult each element with your partner to create an event that you'll both love.
Choose the Perfect Engagement Party Decorations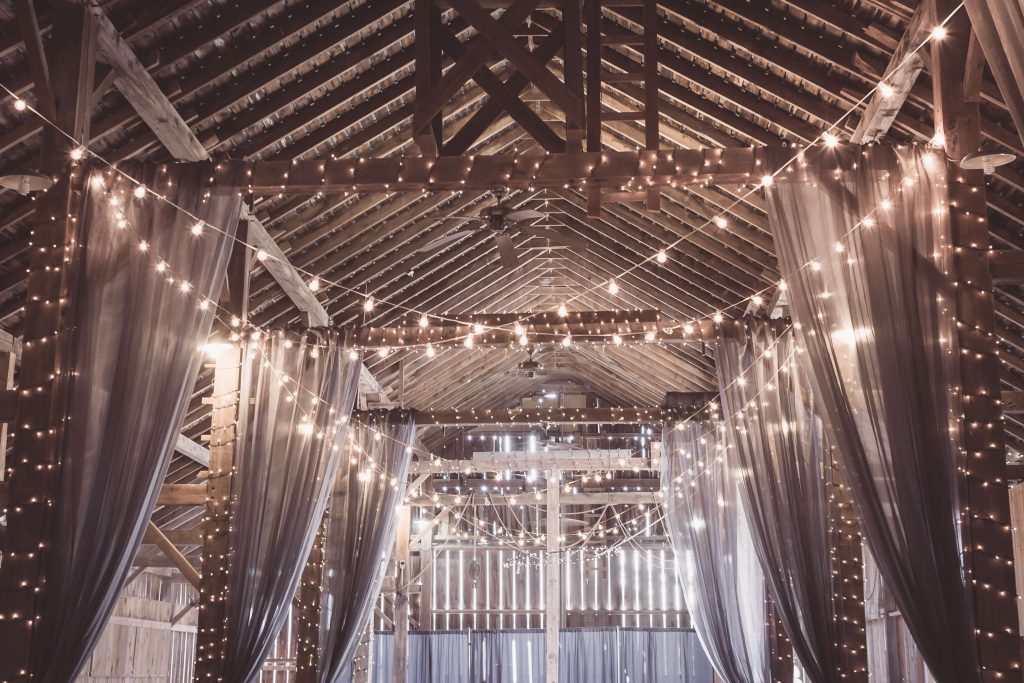 When it comes to engagement party decorations, there are endless options to choose from. The key is to select elements that reflect your party's overall theme and include a personal touch. From balloons, fairy lights and streamers to flowers and candles, each decoration should create a cohesive and inviting atmosphere.
To take your decorations to the next level, consider incorporating personalised elements that reflect you and your partner. This could be a custom photo booth backdrop or a creative photo display.
Choose Engagement Party Games 
As engagement parties are about celebrating your love and having fun with your closest friends and family, you must add some games! They will keep your guests entertained and happy to be there for you. 
When choosing engagement party games, consider your audience and the overall vibe of your party. If you have a mix of ages, select games that will appeal to everyone.
You could even create custom games that reflect your personal story as a couple, like a trivia game about your relationship or a scavenger hunt based on your favourite spots around town. Just keep your games simple and easy to understand, so everyone can participate without feeling left out.
Draw Up the Engagement Gift Registry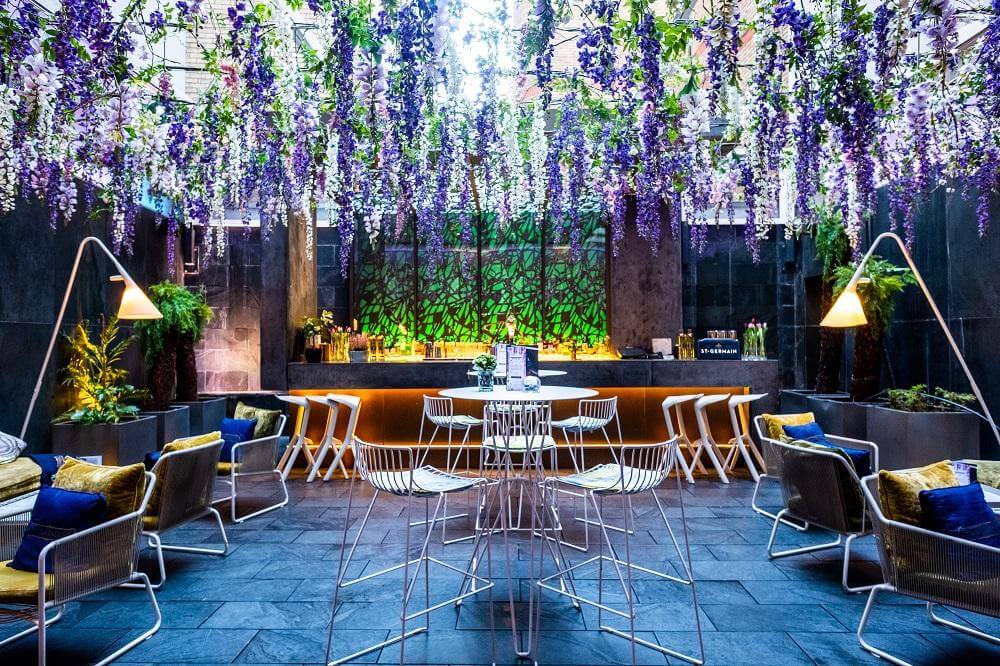 Although giving gifts at engagement parties isn't necessary, expect some of your close family and friends to bring you something to celebrate this special occasion. That's why drawing up the engagement gift registry is essential to avoid getting something you won't enjoy! And you can later use the engagement gift registry for your wedding!
Start by discussing with your fiancé what items you want to receive as gifts. Consider things that will be useful in your new home and sentimental items that will help you remember your engagement and the loved ones who celebrated with you. When choosing items for your registry, make sure to include a variety of price points so that guests with different budgets can find something they feel comfortable giving.
What elements will your guests remember the most? Food and drinks! That's why it's essential to tailor the menu to your guests' dietary restrictions and the type of event you'd like to have.
When it comes to drinks, consider offering a signature cocktail or two that tie into your party theme and non-alcoholic options for those who choose not to drink.
Choose Engagement Party Favours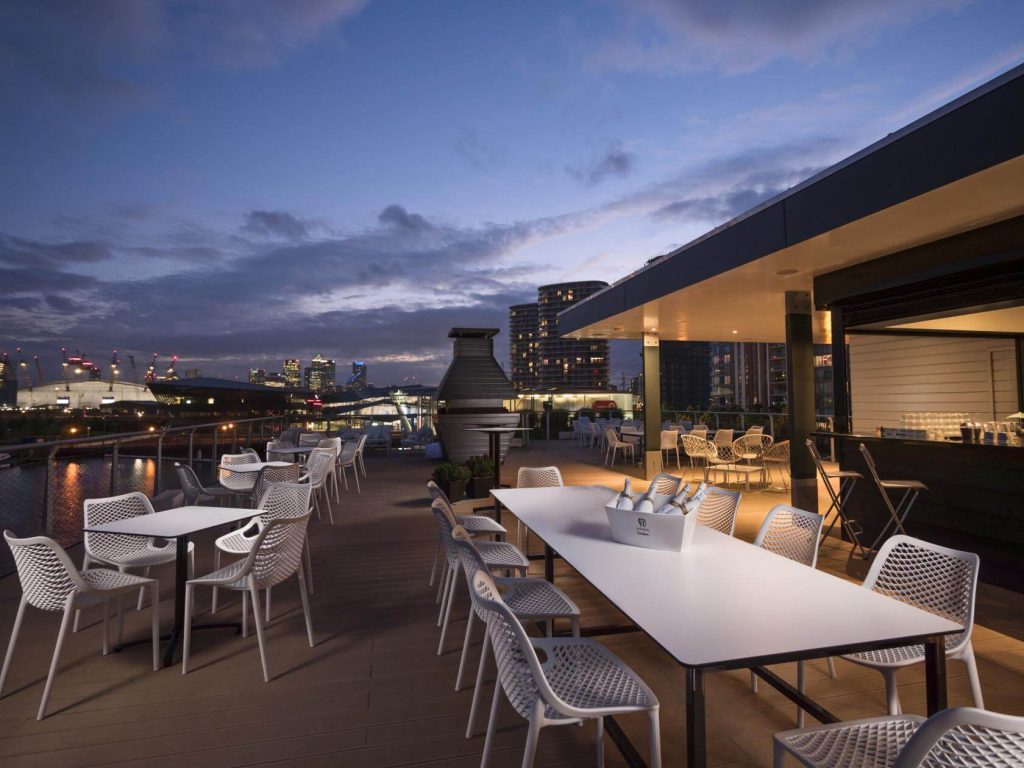 Engagement party favours are a great way to thank your guests for celebrating this special occasion with you. When choosing them, consider something that will be both useful and memorable. For example, you could give out customised coasters or candles with your names and engagement date. You can also opt for edible treats like personalised cookies or candy.
You should also keep your budget in mind when choosing party favours. While it's tempting to go all out, it's crucial to stay within your means. If you need help deciding, consider asking your bridesmaids or groomsmen for input. Ultimately, the goal is to choose favours that will leave a lasting impression on your guests and remind them of this joyous occasion.
Create an Engagement Party Music Playlist 
Music can set the tone for any party; your engagement celebration is no exception. Creating a playlist with your favourite songs and those with special meaning to you and your partner can make your party feel even more personal and memorable.
When choosing your songs, consider the overall vibe you want to create and the energy level you are aiming for. Feel free to mix things up and include different genres and styles of music to keep your guests entertained and engaged.
Another great idea is to share the playlist with your guests before the party and ask them for their input. Not only will you hype everyone up for the party, but they will also have something to look forward to!
Prepare an Engagement Party Speech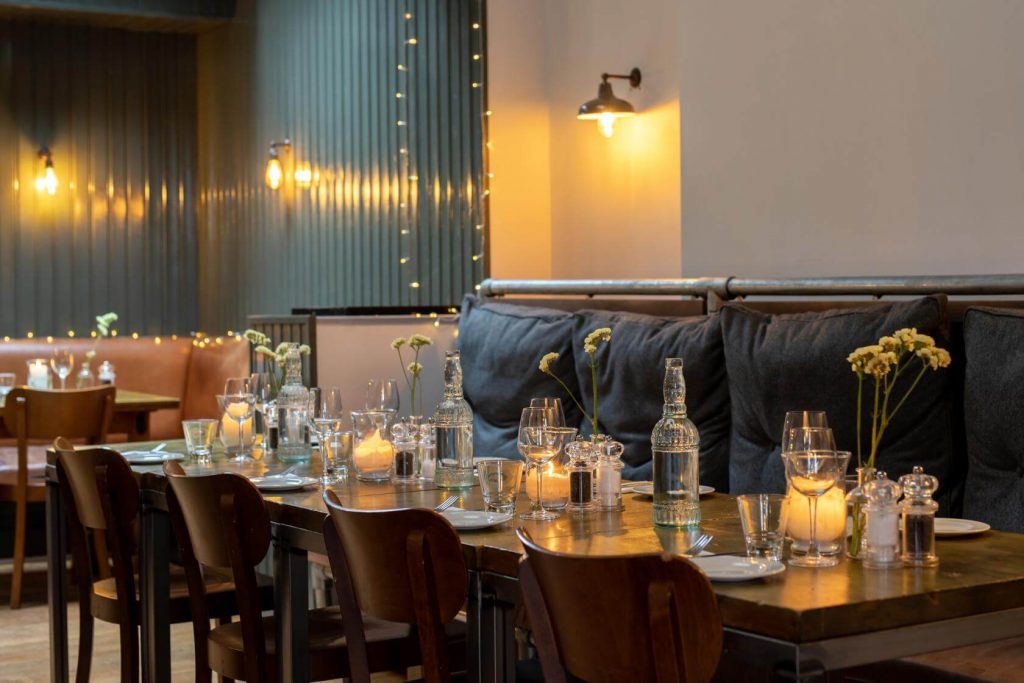 The speeches are undoubtedly one of the most memorable moments of your engagement party.
Whether you or your fiancé plan to give a speech or you have family and friends who want to toast to your love, you should prepare in advance.
Start by considering the tone you want to set – do you want to keep it light and funny or more sentimental and heartfelt? From there, write down some key points you want to touch upon, such as how you met, your favourite memories, or what you're looking forward to in your future together.
Remember to keep your speech brief and practise it a few times beforehand. If you're nervous about public speaking, try practising in front of a trusted friend or family member.
Create a Party Schedule 
A well-planned party schedule is essential to keep your guests engaged and ensure the party runs smoothly. Be sure to allow plenty of time for each activity and build some buffer time in case of unexpected delays or changes. 
To Wrap Things Up 
Planning an engagement party can be a fun and exciting experience. Still, it can also be overwhelming if you don't know where to start. By using this complete engagement party checklist, you can rest assured that you're considering all the important details and creating a celebration that reflects your style and love for your partner.
To make it even easier for you, here's a printable version which you can use whenever you wish!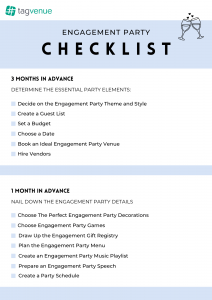 Remember to give yourself plenty of time to plan, enlist the help of trusted friends and family, and enjoy the process along the way.
If you're looking for some inspiration to make your event stand out, check out our classy engagement party ideas! And once you start planning your wedding, don't forget to read our expert tips on choosing the perfect wedding venue.
FAQ
What are some inexpensive engagement party ideas?
Here are some inexpensive yet memorable engagement party ideas that will allow you and your loved ones to celebrate this significant moment without breaking the bank.
1. Backyard BBQ Bash
2. Potluck Party
3. Wine and Cheese Night
4. Picnic in the Park
5. Game Night
6. DIY Craft Party
7. Movie Night Under the Stars

Remember, an engagement party doesn't have to be extravagant to be special. It's all about celebrating love, building memories, and spending time with those who matter most. Regardless of the budget, your party will definitely be unforgettable because it will be filled with joy, laughter, and the people you love!
Who throws an engagement party?
Traditionally, the bride's parents have been the ones to host and throw the engagement party. However, this is not a hard and fast rule anymore. 

Today, it's not uncommon for the groom's parents, close friends of the couple, or even the couple themselves to throw an engagement party. Sometimes, different groups may host multiple engagement parties – for instance, one party might be thrown by the bride's parents in their hometown, and another could be hosted by a close friend in the city where the couple currently resides.

The most important thing is that the party reflects the couple's wishes and is a joyful celebration of their upcoming wedding. No matter who throws the party, it's a time for friends and family to gather, congratulate the couple, and share in their happiness.
How important is an engagement party?
The importance of an engagement party mainly depends on individual preferences and cultural practices. While some consider it a crucial event to introduce families and celebrate the upcoming wedding, others may skip it to focus on wedding preparations.

Ultimately, whether to have an engagement party is a personal decision that depends on what suits the couple best.

What's the purpose of an engagement party?
The primary purpose of an engagement party is to celebrate the couple's engagement and share this joyous news with family and friends. It's also a chance for the two families, along with close friends, to meet and mingle. Additionally, it's an occasion for the couple to express their gratitude to their loved ones for their support and blessings as they embark on this new journey together.
Are gifts given at an engagement party?
While it is not traditionally required for guests to bring gifts to an engagement party, some attendees might choose to do so as a way to celebrate the couple's future together. 

Whether you want to receive gifts or prefer that guests do not bring gifts, it's a good idea to make this clear on the invitation to avoid any potential confusion.

How do you celebrate an engagement? 
Celebrating an engagement can be as varied and unique as the couple themselves! Here are a few ideas apart from hosting an engagement party: 

1. Intimate Dinner – If you prefer a more low-key celebration, a dinner with immediate family or a small group of close friends could be a perfect choice. It could be at a favourite restaurant or a home-cooked meal.
2. Romantic Getaway – Some couples choose to celebrate privately by taking a romantic trip together. It could be a weekend city break, a relaxing beach holiday, or even an adventurous hiking trip.
3. Photo Shoot – An engagement photoshoot is a fun way to celebrate and also create lasting visual memories. You can share the pictures with family and friends or use them in wedding-related materials.
4. Volunteering or Charity – If you both are passionate about a cause, consider marking the occasion by volunteering together or making a donation to a charity you both support.
5. Personal Rituals – You could also create your own way of celebrating that has personal significance to you both. This could be anything from a champagne toast at the place where you first met to a movie night in a screening room with films you both love.

Remember, there's no 'right' way to celebrate an engagement. It's all about what feels most authentic and enjoyable to you as a couple!