Welcome to the glamorous world of baby showers, where diaper cakes reign supreme, and the infant-themed party games are a chance to bring out your weirdly competitive side!
Well, fear not, because Tagvenue is here to help you make your special milestone one that you will remember fondly for years to come. From themes to decoration, food and entertainment, we've gathered together all the best baby shower ideas. It's time to throw a celebration that will have everyone talking (in a good way, we promise). So grab your pacifiers and onesies and prepare to throw a memorable bash for your new arrival.
What is a Baby Shower?
Baby showers are some of the most joyous types of celebrations! During these events, the baby's parents and their inner circle celebrate the approaching arrival of a brand-new bundle of joy. It's an opportunity to show the expecting parents support, encouragement, and love while "showering" them with thoughtful and useful presents.
Around the world, there is a long history of baby showers in many different cultures. Pregnant women in Ancient Egypt and Greece were given gifts and ceremonial baths. In India, a 'godh bharai' ceremony is held to bless the mother and her child.
Friends of the expectant parents usually host this kind of gathering. At these special events, the parents and guests can mingle, have fun with baby shower games, and enjoy delectable food and beverages.
A beloved feature of baby showers is the exchange of baby shower gifts. To assist the happy parents in getting ready for their young one's arrival, guests bring baby gifts, including clothes, toys, diapers and any other necessities the child may need. During this time, parents can also listen to suggestions and well wishes from their loved ones.
Baby Shower Ideas
Perhaps you're dreaming of an elegant brunch with bottomless mimosas or a whimsical garden party with blooming flowers. Tagvenue is here to assist you in bringing your vision to life, no matter what it may be. Start planning the event of a lifetime by looking through our baby shower ideas and venue suggestions right away!
1. A Baby Is Brewing – Host a Classy Tea Party
You can host this baby shower at home or at a tea house venue. Decorative teacups and a gorgeous assortment of black, green, herbal, and fruit teas can be placed on the tables. You can additionally opt for on-theme baby shower centrepieces such as vases with blooming flowers, baby bottles or toys.
For a traditional tea party feel, serve delicate finger sandwiches and freshly baked scones. A dessert table featuring cupcakes, macarons, and petit fours will certainly be a hit as well. Last but not least, provide your guests with a thoughtful party favour, such as a tea sampler kit or a personalised tea cup.
🍼 Baby shower game/activity: Guess the flavour of the baby food. Blindfold your guests, give them samples of several baby food jars and encourage them to try and guess the flavour.
2. Diapers and Mimosas – Plan a Festive Brunch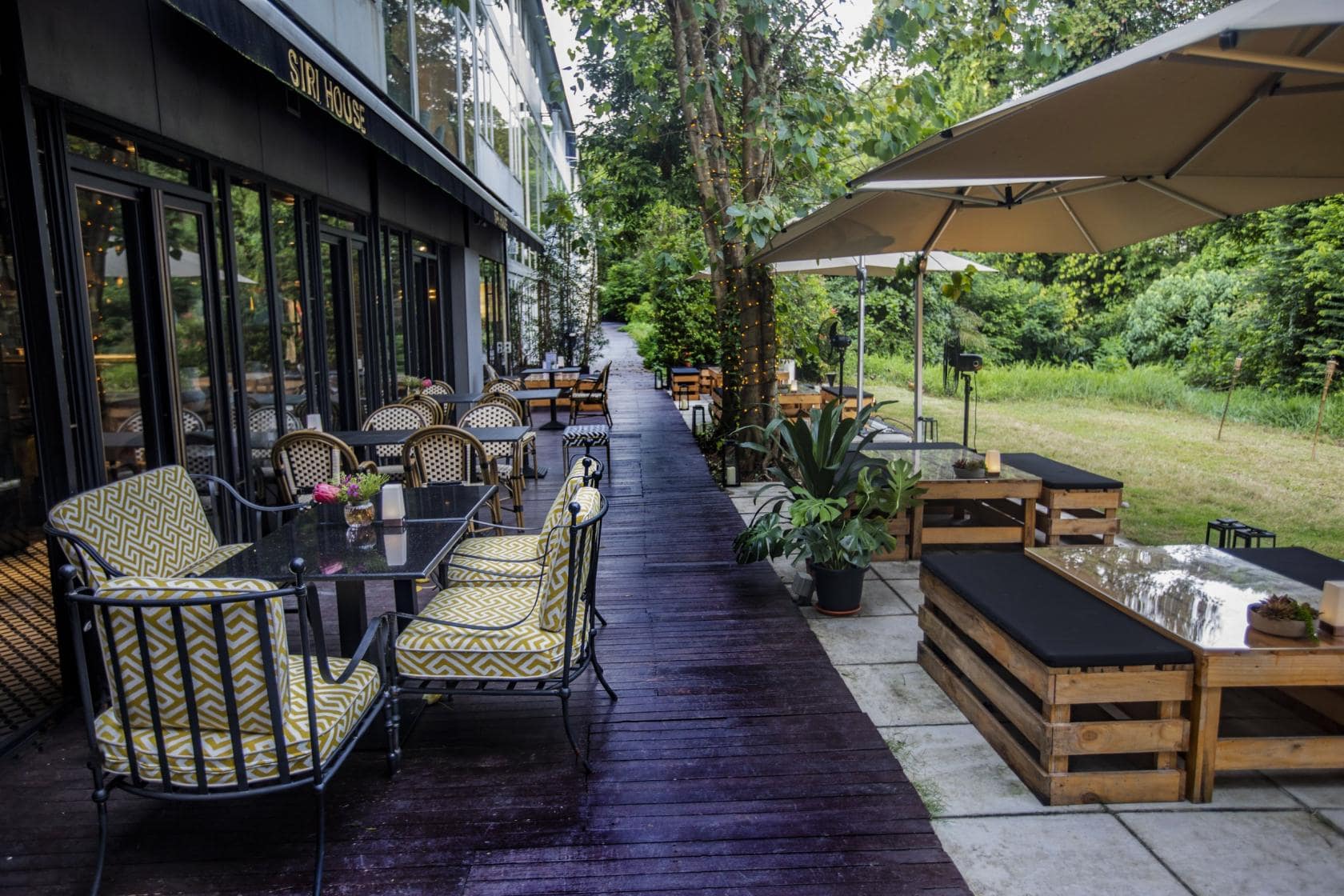 If you have enough room, you can host this type of baby shower at home. If not, you'll need to look into brunch-friendly restaurants. Choose a brunch menu that offers both sweet and savoury dishes, such as bagels, fruit salad, pancakes, quiches, and frittatas. Set up a mocktail or mimosa bar for your guests to enjoy.
Onesies, cuddly stuffed animals, and other baby-themed decorations can be used to create a sweet table setting.
🍼 Baby shower game/activity: A diaper cake competition. Divide your guests into teams and provide them with all of the materials they need to build an impressive diaper cake. The best structured and most durable one wins!
Expert tip: You can take your brunch to the next level by making and printing personalised menus with fun puns such as 'stork delivery' finger sandwiches or 'buns in the oven' on the mini quiches.
3. Ready to Pop? Celebrate With a Unique Movie Night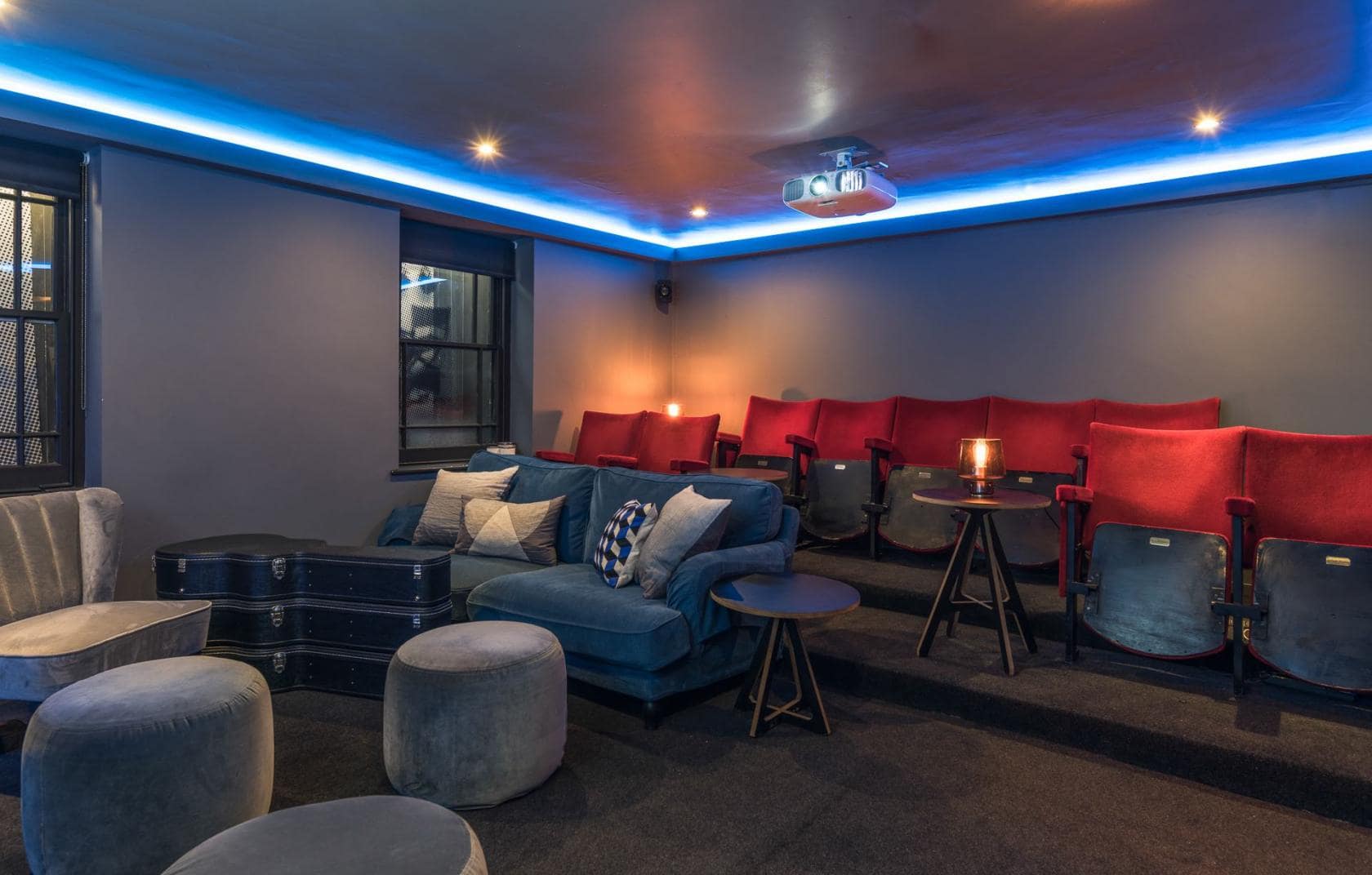 Depending on the guest list, you can either host an intimate movie night at home or go all out with a private screening room or movie theatre venue. Set up a cosy and comfortable viewing area with plenty of pillows and blankets. Choose a few films that go with the baby shower theme, like classic kids' movies or comedies with a parenting theme. Some of our favourites include '3 Men and a Baby', 'Mamma Mia!' and 'The Parent Trap'.
Create a menu with treats and refreshments like soda, popcorn, and candy. Baby-themed decorations like balloons, banners, and diaper cakes can help create the right mood. Be sure to set aside a space for the baby shower gifts everyone will bring. You can place a thank-you note or a gift bag (perhaps even a stuffed animal to keep them company) for your guests on each seat.
🍼 Baby shower game/activity: Baby shower movie bingo. Create bingo cards with baby-related words. As guests watch the movie, they can mark off the squares as they see or hear these words. The first person to get bingo wins a prize.
4. A Slice of Heaven – Organise a DIY Pizza Party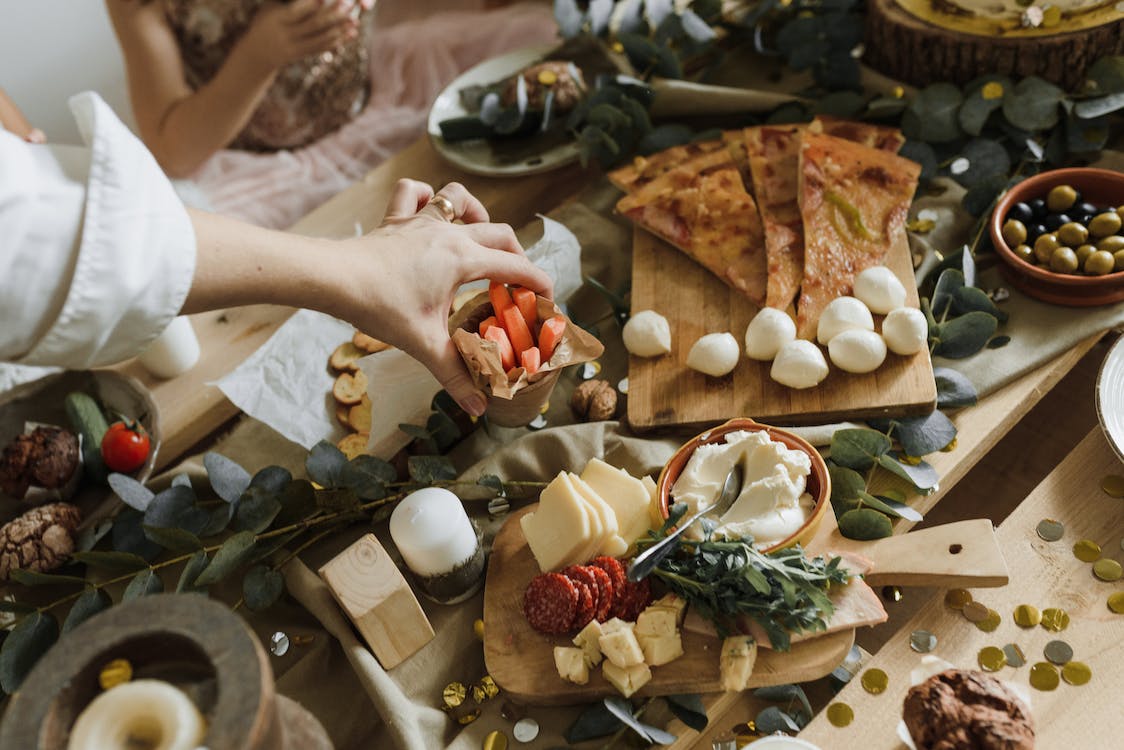 All you need to do is set up a pizza station with all of the necessary ingredients, such as dough, sauces and various pizza toppings. Make sure to include options that fit everyone's dietary requirements. If you don't have a pizza oven at home, you could hire a pizza restaurant.
You can set up baby or even pizza-themed decorations such as pizza-shaped balloons, napkins and tablecloths. Why not send everyone home with a box of delicious pizza that they had fun creating at your event? We are certain your guests will be more than happy to grab a slice on the way home.
🍼 Baby shower game/activity: Pizza topping baby names. Make a list of all the ingredients for a pizza and ask guests to come up with baby names that begin with the same letter as each ingredient. If you haven't decided on a baby name yourself by then, maybe this will give you lots of fantastic suggestions.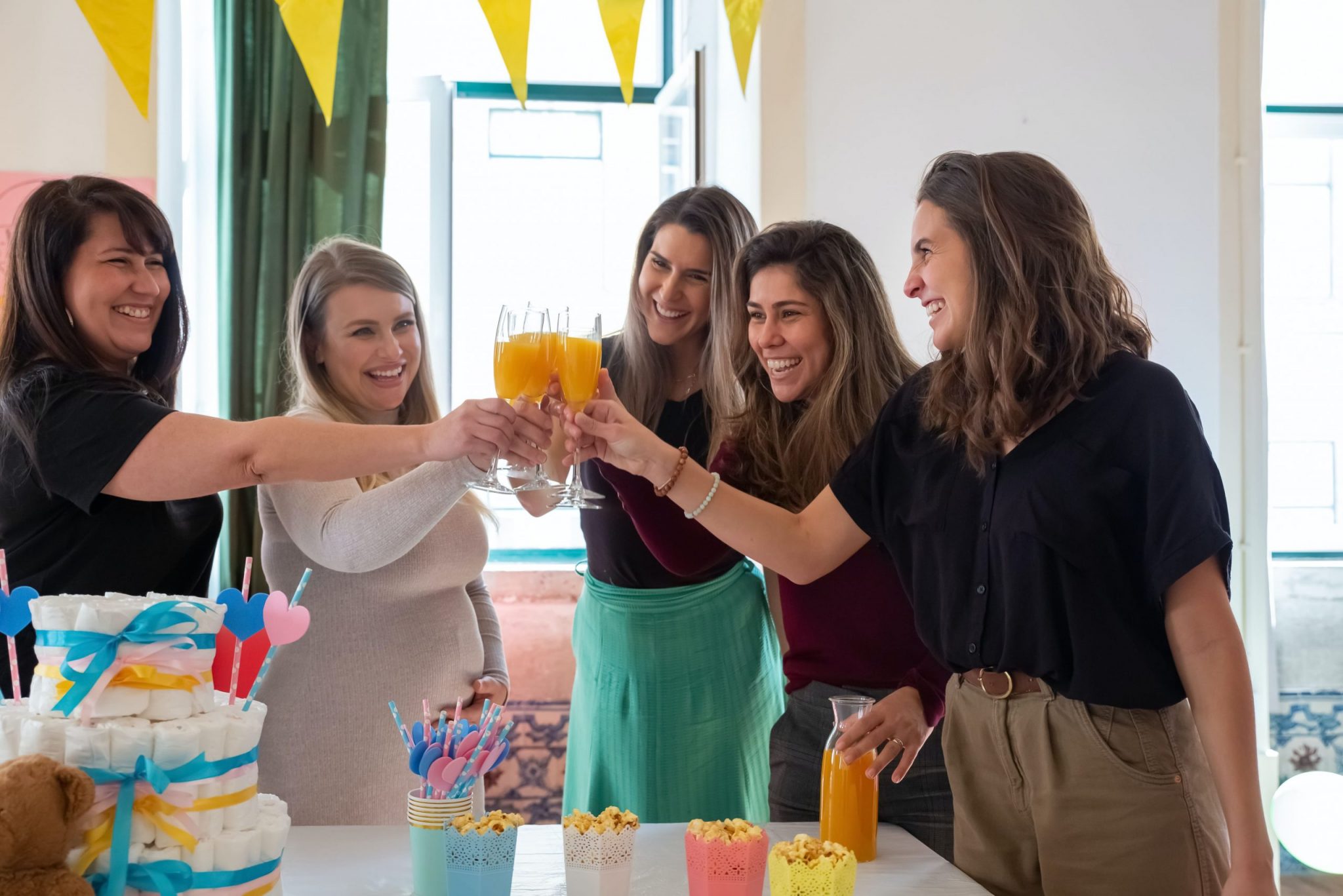 Take inspiration from Judy Garland and the famous song 'Over the Rainbow' and celebrate the little one's colourful and bright future ahead with a rainbow-themed baby shower. As the name suggests, you can go all out with everything rainbow-themed!
Incorporate the colours of the rainbow in all areas of your baby shower. Set up rainbow decor such as balloons, banners and colourful fairy lights. You can even create a rainbow-coloured menu with beautiful drinks and dishes! Send everyone home with a pretty rainbow keychain that will remind them of the lovely day!
🍼 Baby shower game/activity: Rainbow word scramble. Create a list of baby-related words, rearrange their letters and assign a colour of the rainbow to each scrambled word. For example: diaper- daiepr (blue). Print game sheets with the scrambled words and their corresponding colours. Hand them out to your guests and set a timer. The guest who unscrambles the most words and matches them with their colour wins.
6. Let's Taco 'Bout This Baby – Host a Baby Shower Fiesta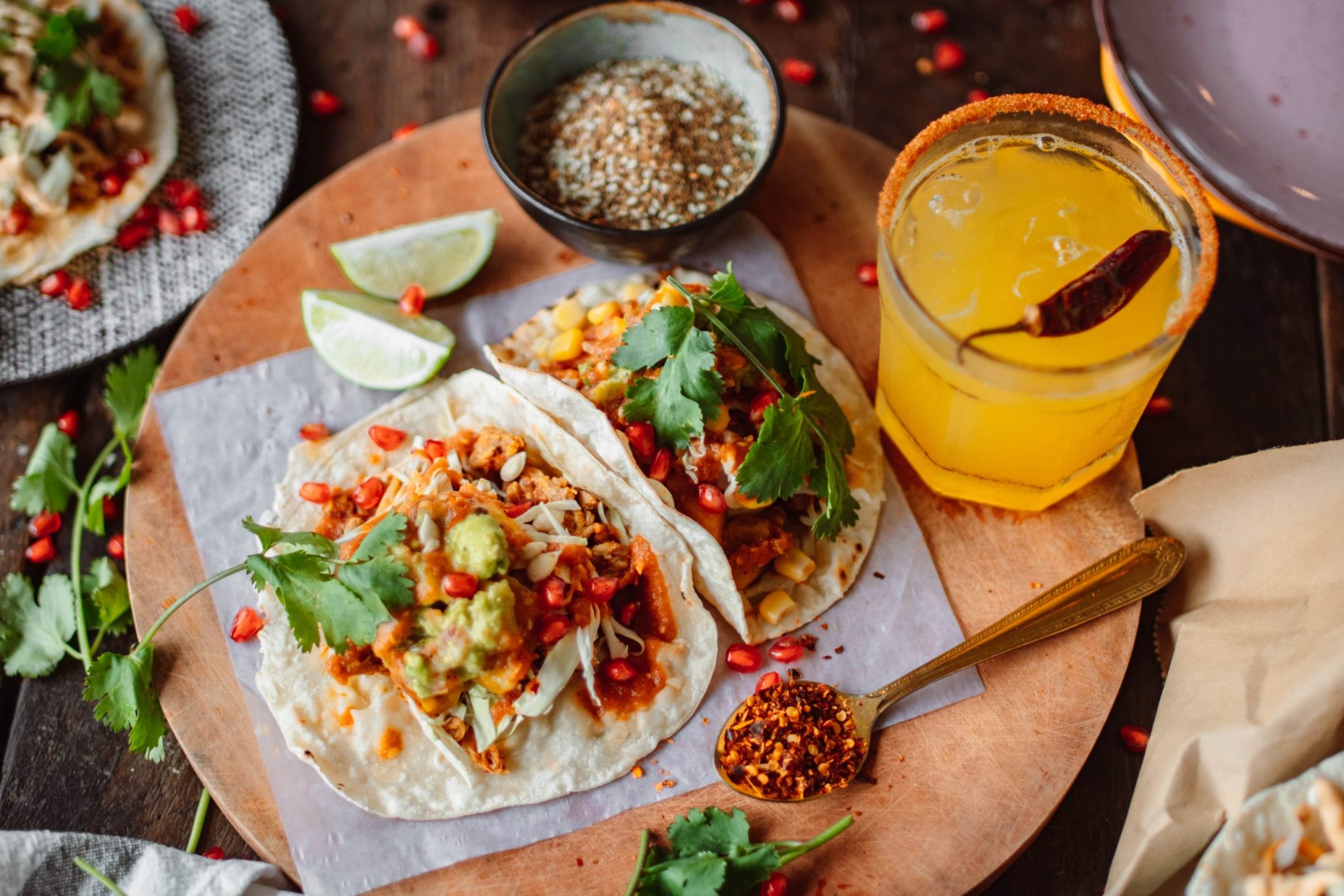 Set up a taco station with everything your guests will need to make perfect tacos, such as the taco shells, meats, plant-based alternatives, toppings and sauces. You can set up a piñata in the shape of a taco or a baby carriage. Play some festive music and dance the night away with your closest people by your side!
🍼 Baby shower game/activity: Baby photo guessing contest. Ask guests to bring a baby photo of themselves. Display them randomly at each table. Have guests guess which photo belongs to each person. You can include pictures of the parents as well as other family members.
7. Bibbidi-Bobbidi-Baby – Plan a Magical Fairytale-Themed Event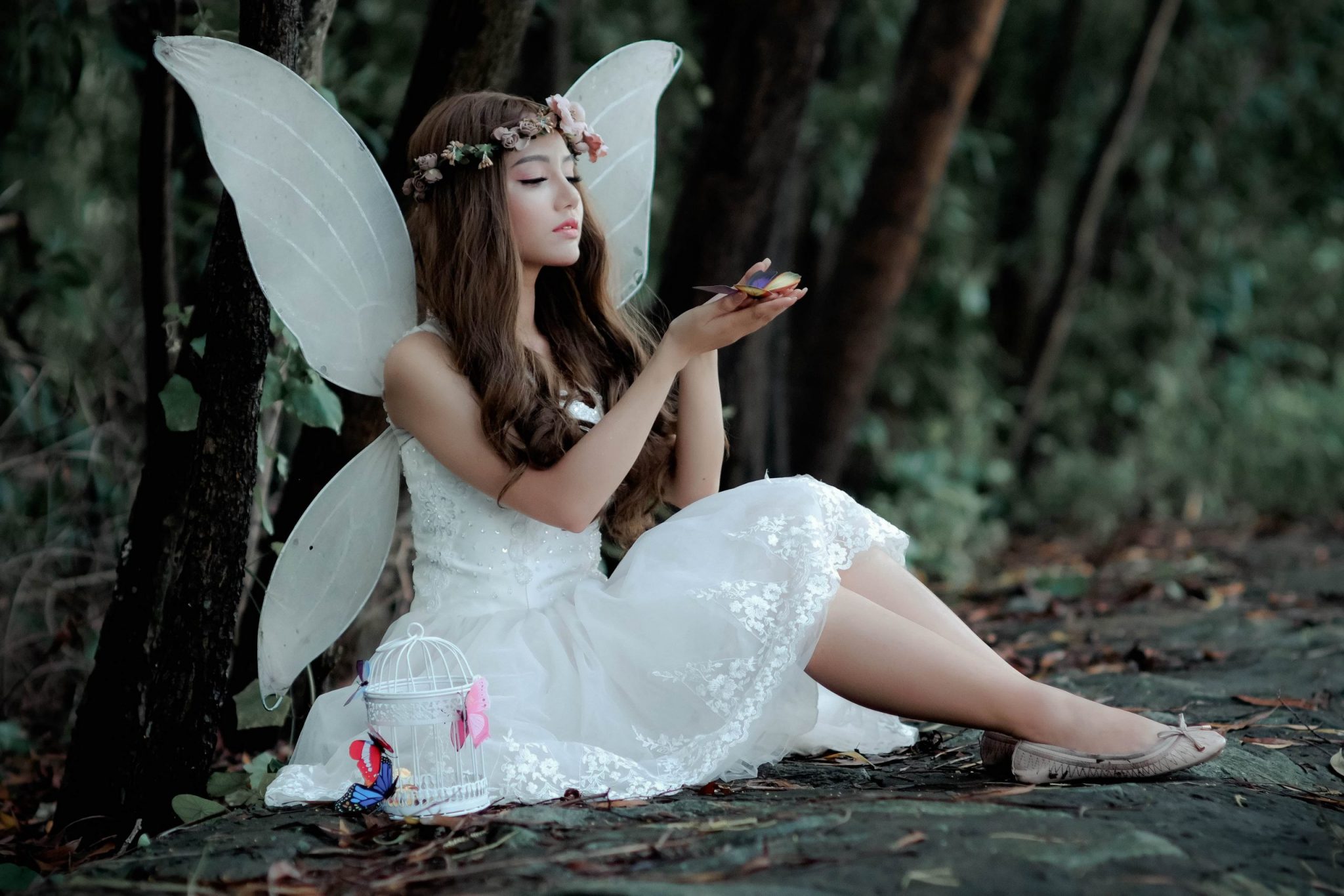 Transform your home or venue with fairytale-themed decor such as fairy lights, balloons, and banners. Incorporate whimsical flowers, lush greenery, storybooks, mushroom-shaped props and backdrops with sayings like 'Once upon a time' or 'Happily ever after'.
If you know the gender of the baby, you can incorporate prince/princess-themed items like gowns and crowns. Furthermore, if you want to go the extra mile and create a truly magical event, you can ask your guests to dress as fairytale characters from books and movies (this will give your fairy baby godmother/godfather the opportunity to shine). Don't forget the delicious snacks and drinks!
🍼 Baby shower game/activity: Set up a wish tree. Set up a tree (you can use a real one in the area or a prop one) and have guests write down their wishes for the baby and hang them on the branches.
Expert tip: You can also set up a magical wishing well and encourage your guests to 'throw' their wishes in there in the form of letters or cards.
8. Host a Seasonal Bash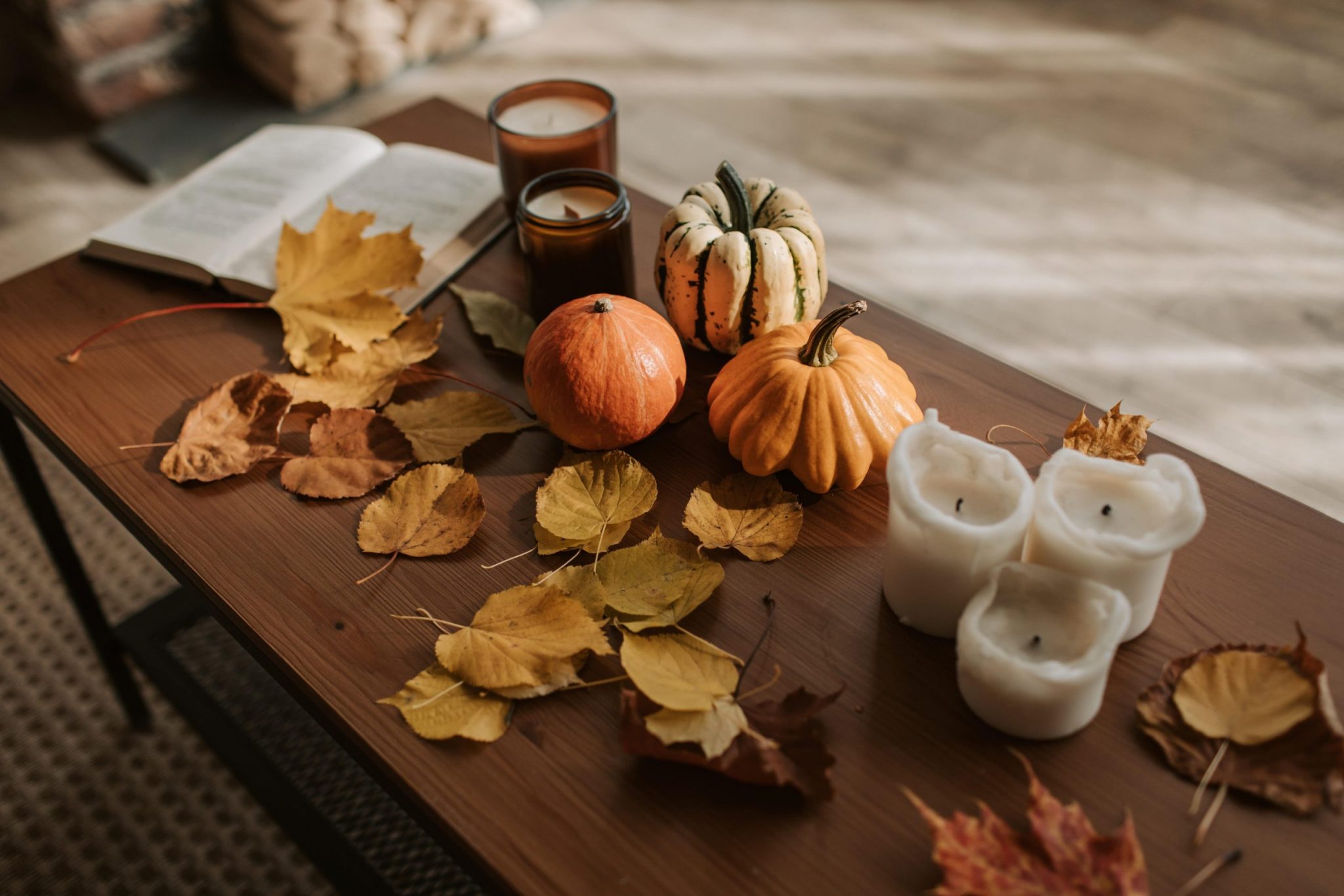 Hosting a seasonal baby shower can be a great way to celebrate the upcoming arrival of a new baby and incorporate the season into the festivities. Select seasonal decor and food for your baby shower. Take advantage of the fresh produce at farmers' markets. With this kind of celebration, it is all about personalising every aspect of the event and honouring seasonal delicacies, games and other favourites.
Here are a few additional theme ideas for each season to get you inspired:
For spring – 'Pea in the Pod'
For summer – 'Bun in the Sun'
For autumn – 'Pumpkin on the Way'
For winter – 'Baby, It's Cold Outside'
🍼 Baby shower game/activity: Plan seasonal activities. For a fall-themed baby shower, for instance, ask guests to paint or carve pumpkins or decorate cookies. Consider adding a hot cocoa bar or a station for decorating gingerbread houses to your baby shower if it will take place during the winter.
9. Baby-Q Party – Organise a Backyard Barbecue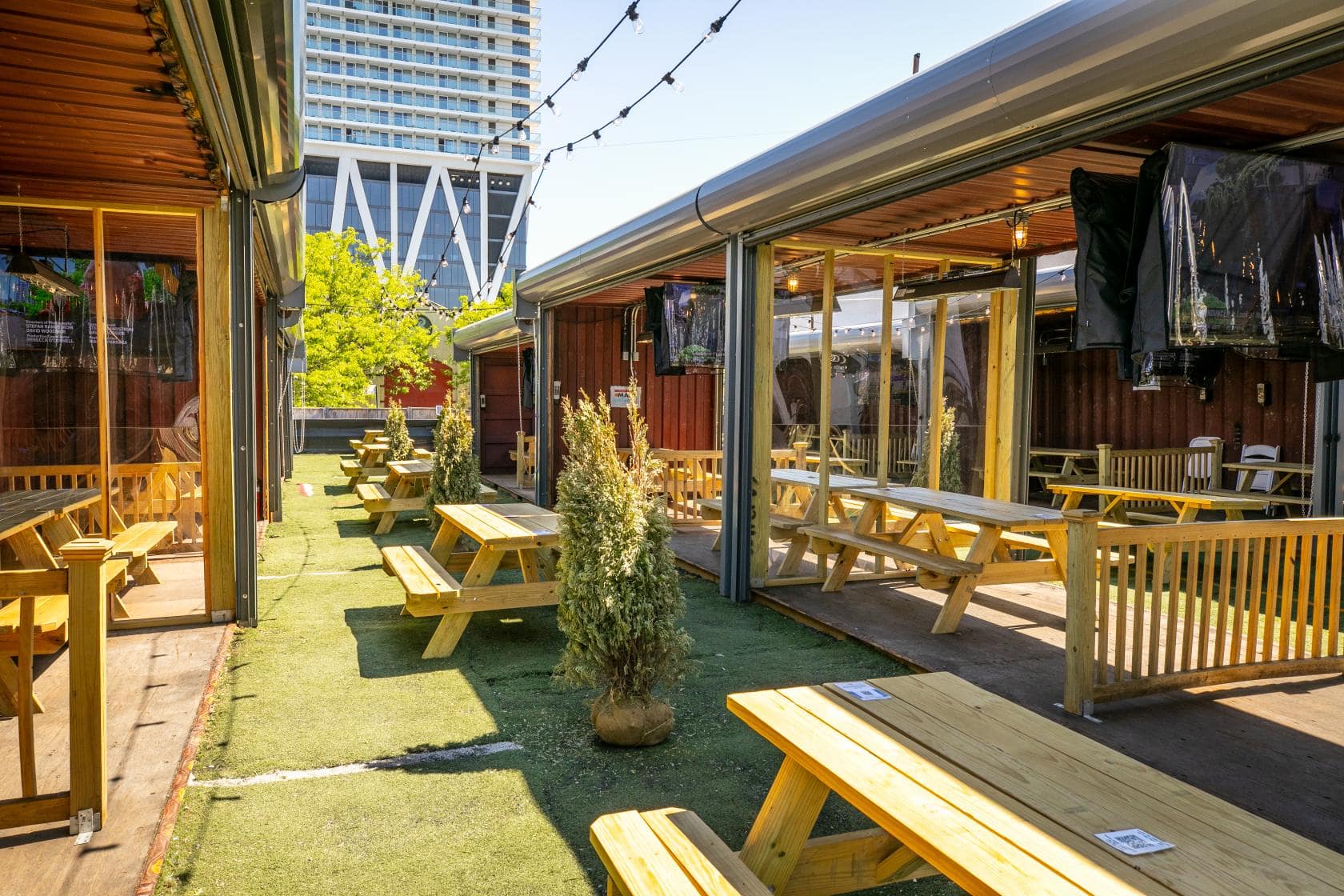 Hosting a BBQ baby shower party can be a casual way to celebrate the new arrival without worrying about too many party planning aspects. If you don't have a big enough backyard to host all your guests, you can hire an appropriate outdoor venue.
Select a delicious menu with various options to suit everyone's preferences. Provide various types of meat and vegetarian alternatives, as well as plenty of side dishes and refreshments. Set up everything on a table near your BBQ grill and prepare for a fun outdoor bash. Play some music, set up banners and balloons and simply enjoy the lovely occasion in a relaxed setting.
🍼 Baby shower game/activity: Diaper changing competition. Form teams and have them compete against each other in a relay race for changing diapers on a doll. Before tagging the following team member, each team person must put on a diaper and then take it off.
Expert tip: You can either make your guests put diapers on a doll or use adult-sized diapers on themselves for extra laughs.
10. Bumpin' and Pamperin' – a Baby Shower Spa Day for the Win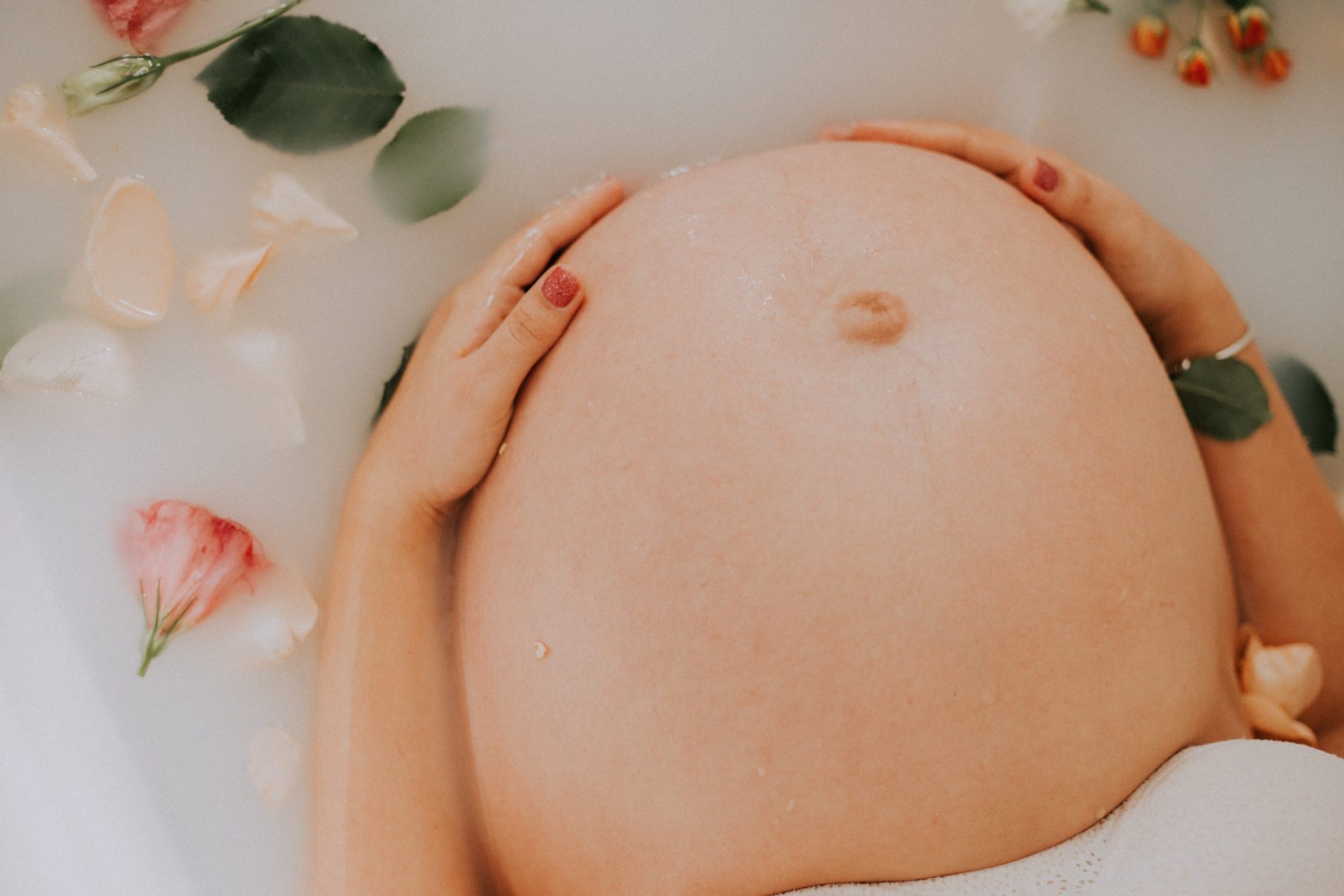 If you have the space and equipment, you can throw a spa day baby shower at home. If not, you can always opt for a spa venue that will take care of everything for you. Provide your guests with warm towels and cosy bathrobes. You can set up massage tables and manicure/pedicure stations and professionals who will pamper your guests. Serve light snacks, refreshing beverages and teas. Incorporate aromatherapy in the form of essential oils and candles, play some ambient music and enjoy a relaxing celebration.
🍼 Baby shower game/activity: Don't say 'baby'. Inform guests that they are not allowed to use the word 'baby' (what a challenge, we know) for the entire party at the beginning of the celebration. A sticker is given to the person who slips and says the word. At the end of the celebration, a prize is given to the attendee with the smallest number of stickers.
11. Host an All-White Celebration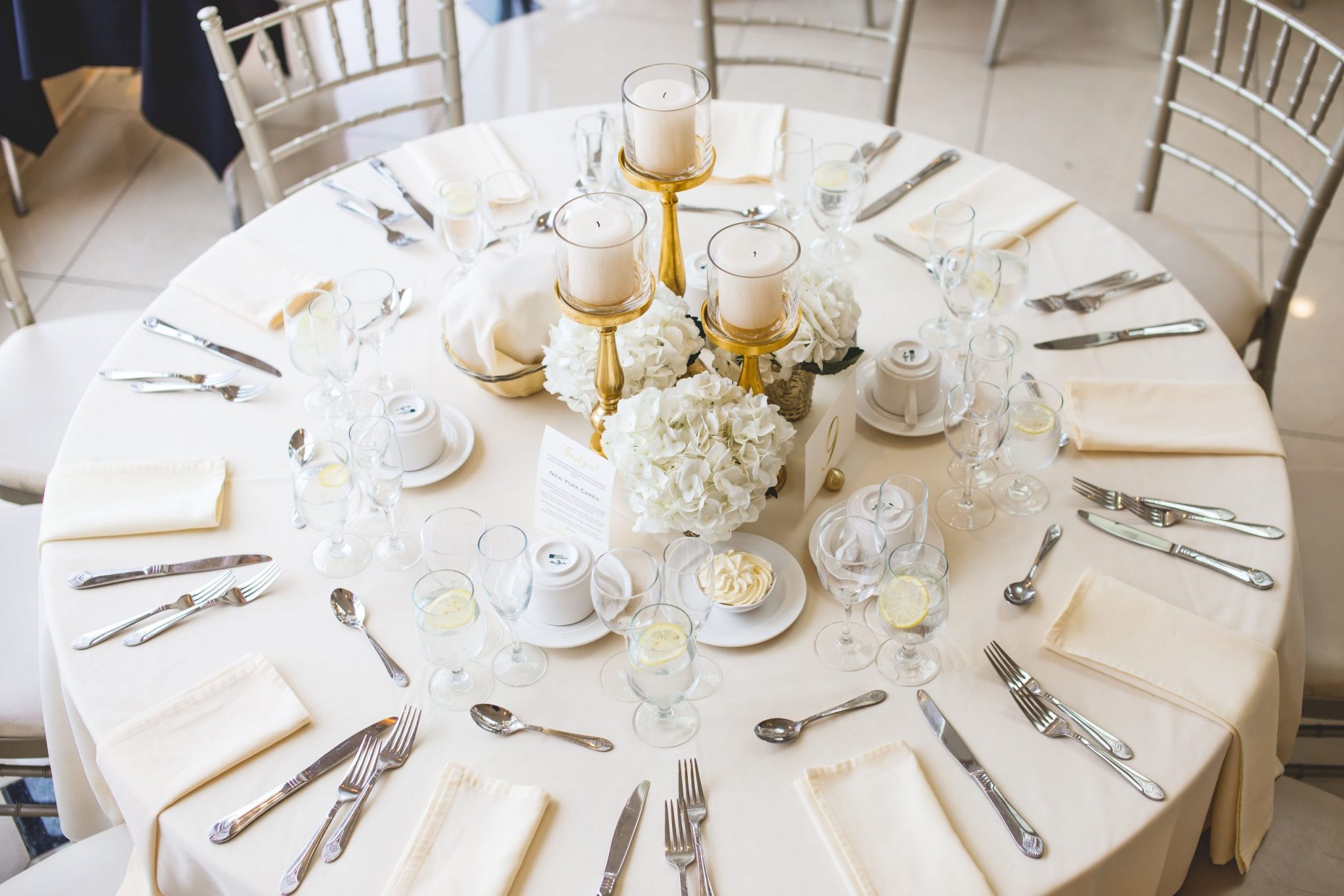 Perhaps this will be the last time before the baby arrives that you will be comfortable wearing all-white outfits and setting up white decorations. We are kidding (kind of)! In order to create the perfect atmosphere, set up all-white decorations such as tablecloths, balloons, banners, confetti, hanging lights, candles and flowers.
Additionally, you can select an all-white menu with delicious treats and drinks. Set a dress code and ask everyone to show up in their best white-coloured outfits. You can send everyone home with some fragrant white candles or even a white succulent!
🍼 Baby shower game/activity: Decorate a white onesie. Set up a onesie decorating station and provide all of the necessary materials such as the white onesies themselves and fabric markers. You can also include stencils and other useful art supplies. During the party, invite guests to decorate a white onesie for the baby.
12. Organise Pastel Baby Bliss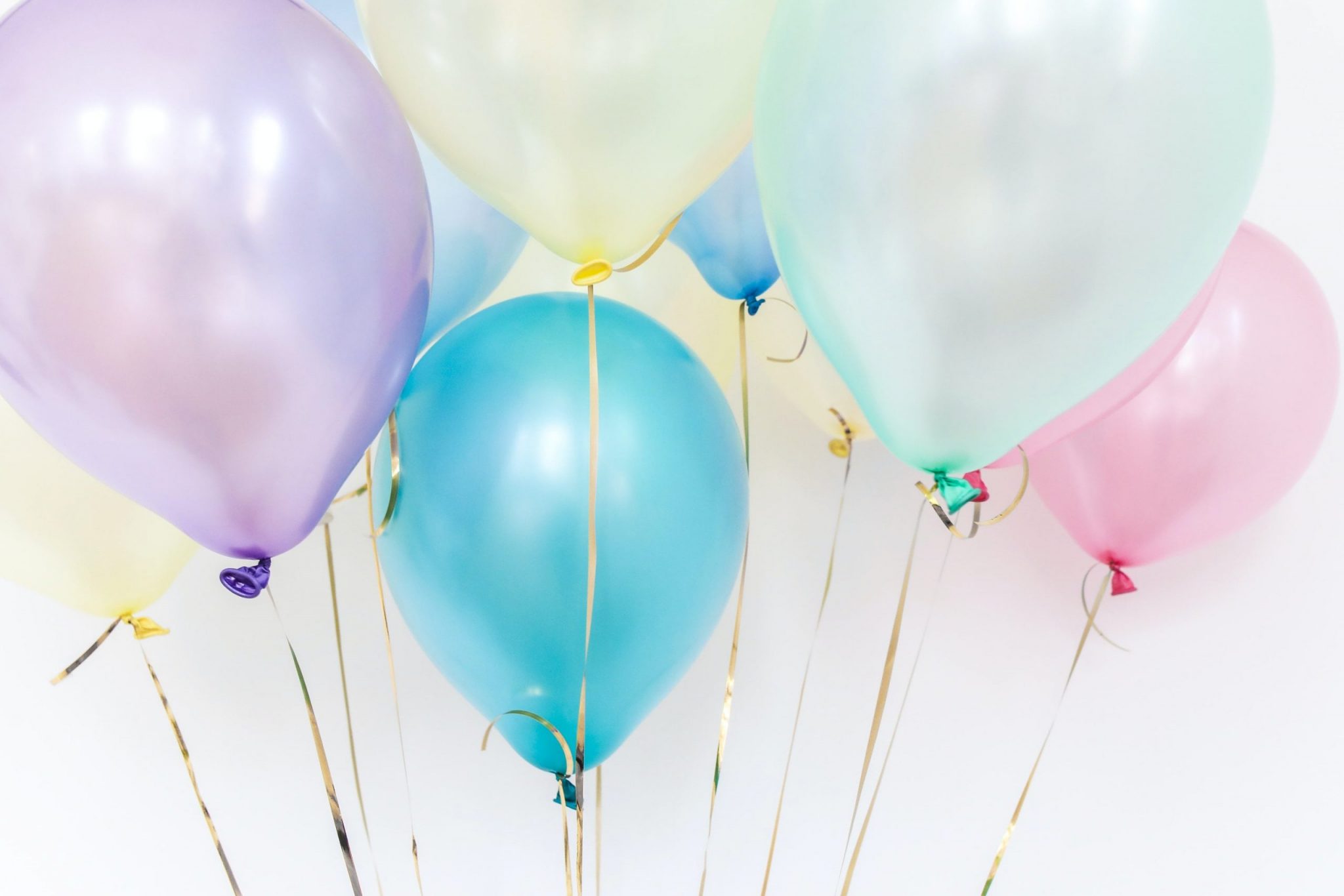 Everyone knows that baby showers and pastel colours go hand in hand. Create your very own pastel paradise by setting up pastel party decor like balloons, banners, pom-poms, tablecloths, napkins, dishes and cutlery to create a cohesive look. Serve refreshing foods and drinks like lemonade, sandwiches, cupcakes and sweets.
Moreover, you can set a pastel dress code and enjoy the cohesive pastel baby bliss of your dreams! As party favours, you can give out pastel-coloured bath salts or candy.
🍼 Baby shower game/activity: Set up a photo booth. With such a lovely backdrop and overall ambiance, we are sure your guests will want to commemorate the moment with a picture or two. Set up a photo booth and provide various pastel-coloured props that your guests can use in their festive pics.
13. Ahoy, It's a Boy/Girl – Set Sail With a Nautical-Themed Party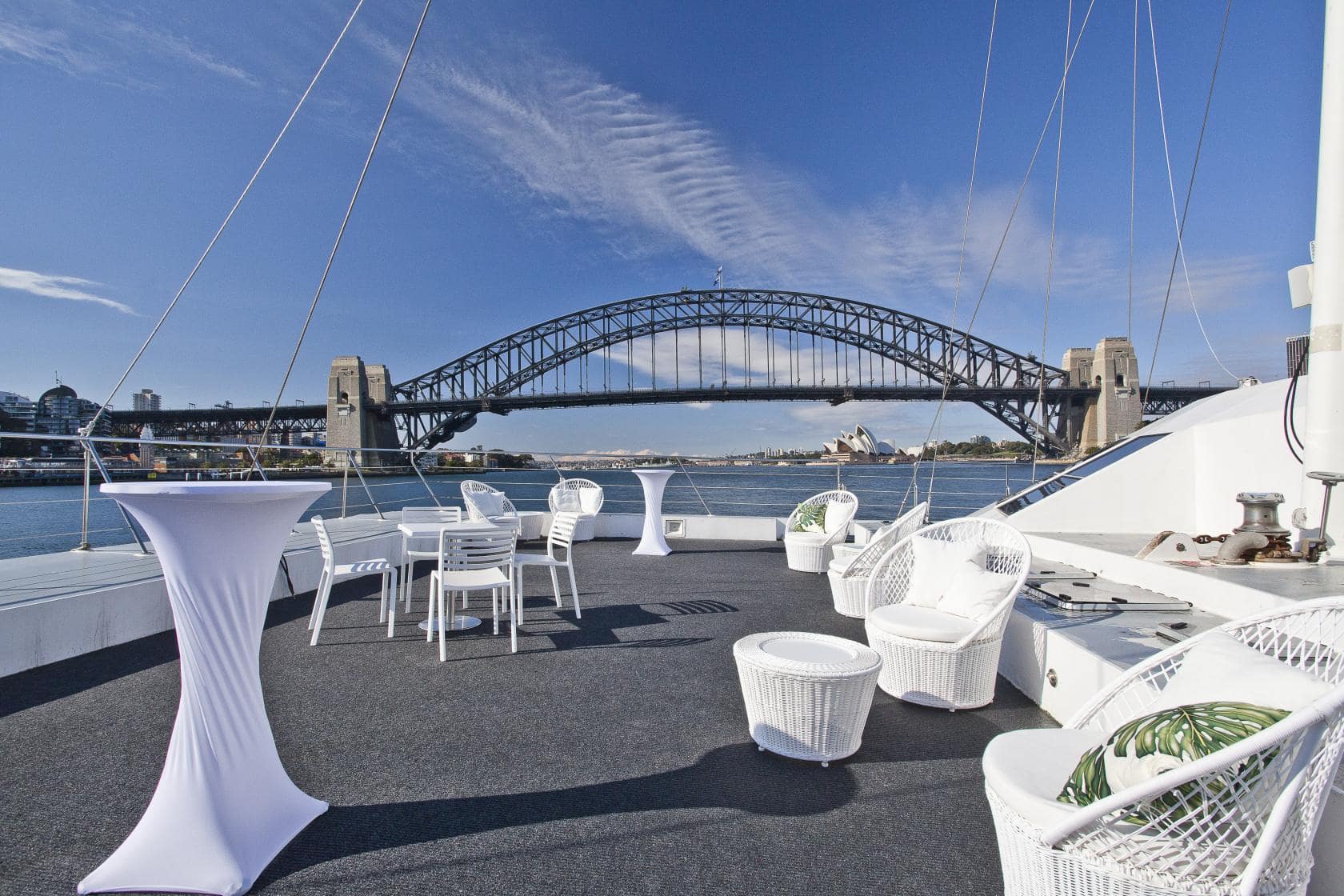 Nautical-themed baby showers have become a huge hit over the recent years! In order to throw one, you will need to set the mood with nautical-themed decorations. You can hang up a banner with the words 'Welcome Aboard, Baby!' and further decorate the space with balloons, fishing nets, sea shells or different sea animal props.
Why not put an anchor on the wall to "sea-l" the deal (get it?)! You can serve seafood or nautical-inspired sweets, sandwiches and sugar cookies.
🍼 Baby shower game/activity: Sailor says. This is a nautically-themed version of the popular game 'Simon Says'. Employ nautical commands like 'Swab the Deck' or 'Hoist the Jib' and boot out any guests who don't listen.
Expert tip: You can go (or rather sail) the extra mile by hosting your nautical-themed baby shower on board an actual boat venue. Picturesque views of the open water will also make for a stunning backdrop!
14. Plan an Incredible Gender-Neutral Celebration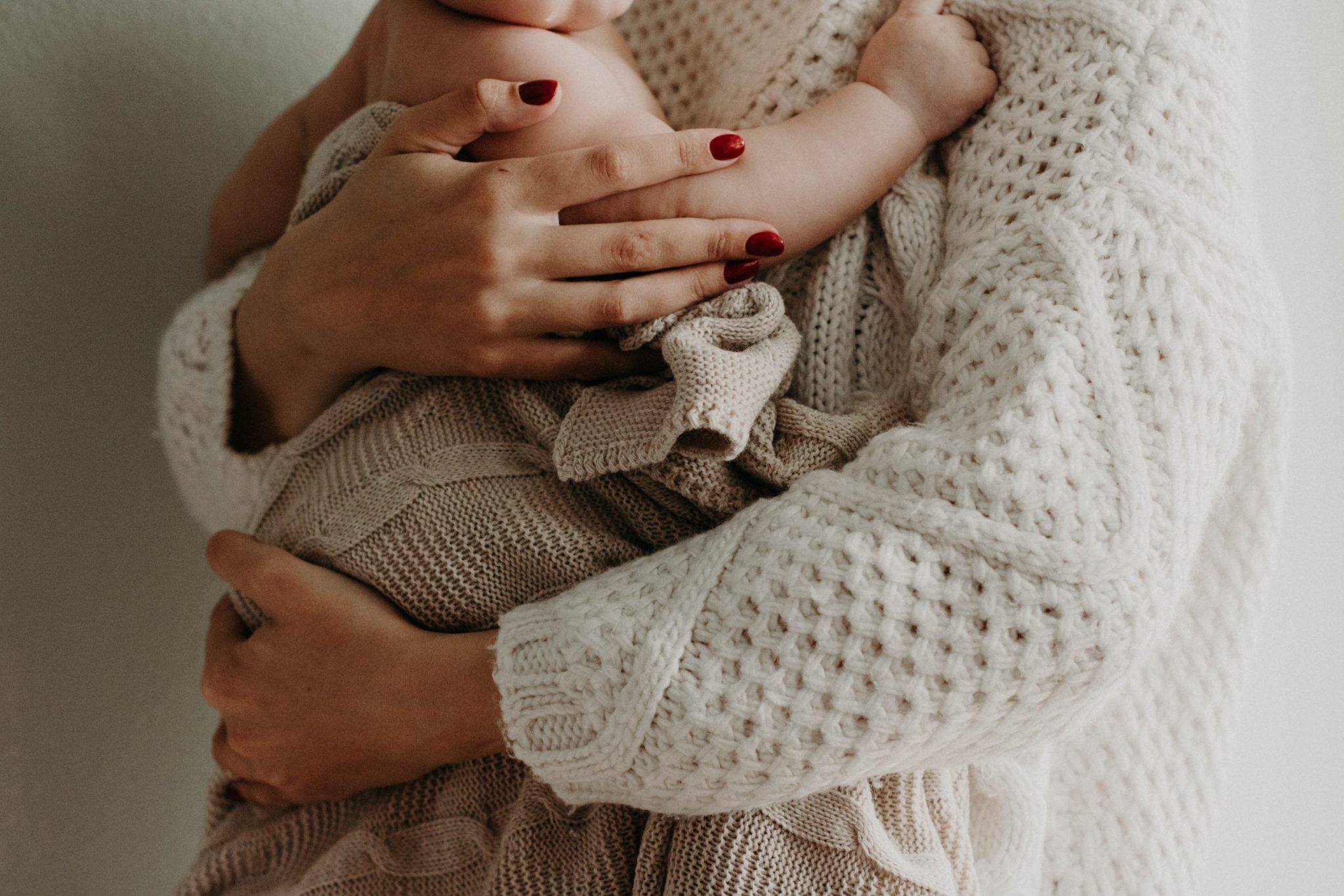 A great approach to celebrating a baby without placing too much emphasis on its gender and popular gender stereotypes is to organise a gender-neutral baby shower. To create a unified look, use neutral hues like green, yellow, or grey for your decorations like balloons, lights, and banners.
Provide a wide variety of delectable snacks and beverages, as well as entertainment and baby shower games that don't focus on genders, such as trivia or bingo. Play some music and just enjoy the lovely occasion!
🍼 Baby shower game/activity: Baby price is right. Compile a variety of baby supplies, such as diapers, a stroller, a car seat, wipes, and formula, and put them on display for guests to observe. The guests are then required to guess how much everything will cost in total. The person who makes the closest guess receives a reward.
Expert tip: Speaking of baby shower gifts and necessities, don't forget to set up a baby shower registry. A baby shower registry ensures that attendees can contribute with presents that the expectant parents genuinely need, benefiting everyone in attendance.
15. Love You to the Moon and Back – Plan a Celestial Party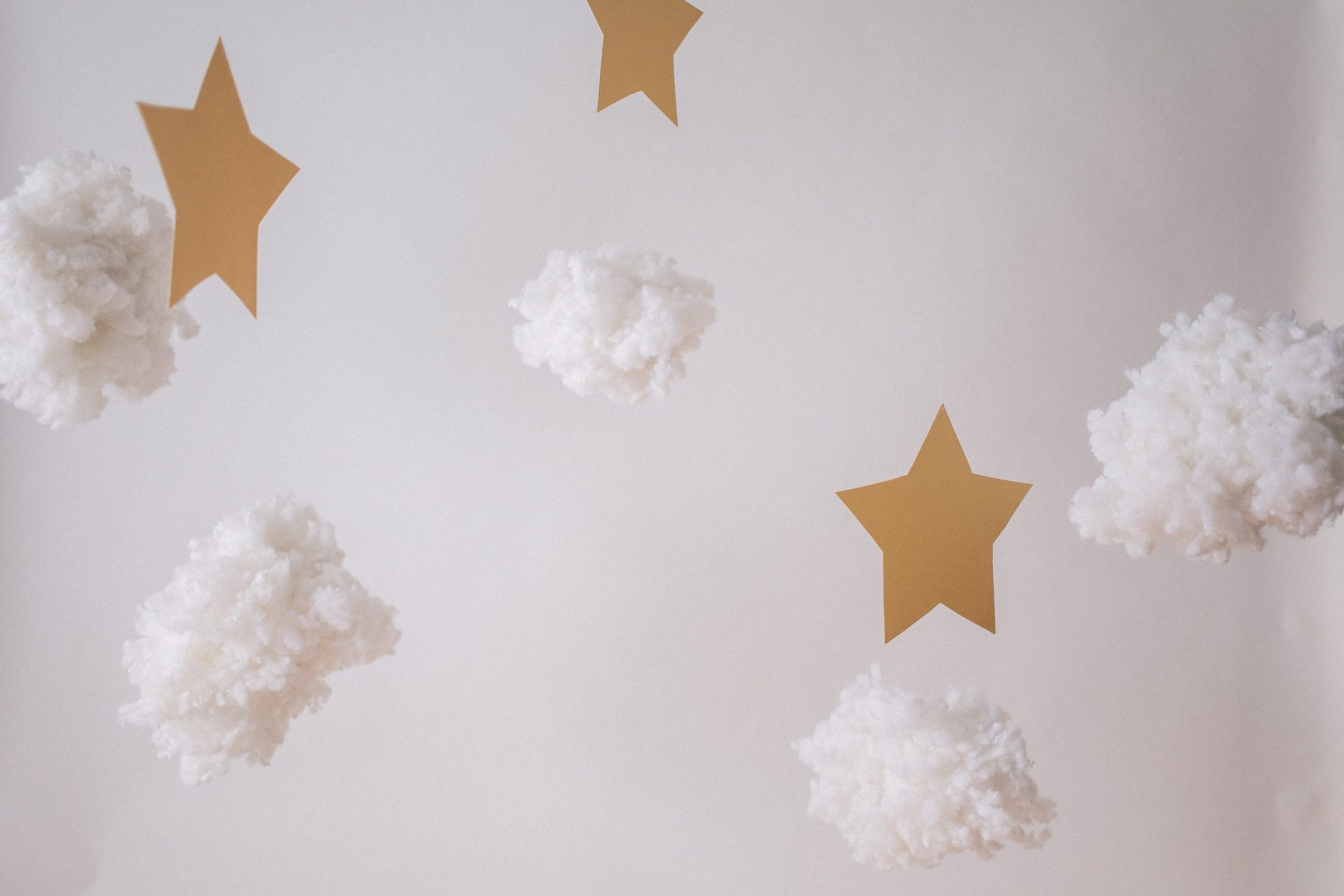 Your little shining star deserves an out-of-this-world celebration, so why not throw a celestial-inspired baby shower? Decorate your space with enchanting decorations such as celestial balloons, and shimmering star-shaped fairy lights. You can DIY some cut-outs of moons and stars and distribute them all throughout kind of like confetti.
Serve delectable snacks like moon-shaped sandwiches, cookies and cocktails with edible glitter that makes them look like a liquid galaxy. You can set up a galaxy projector and truly transport your guests to new dimensions.
🍼 Baby shower game/activity: Make your own constellation. Provide your guests with all of the necessary artistic supplies they may need in order to create their galaxies such as stickers, paint, brushes and glitter. Set everything up at a table and encourage everyone to create their very own masterpiece. You can provide frames at the end of the DIY so that your guests will be able to take their memorable masterpieces home.
16. Host a Virtual Baby Shower Celebration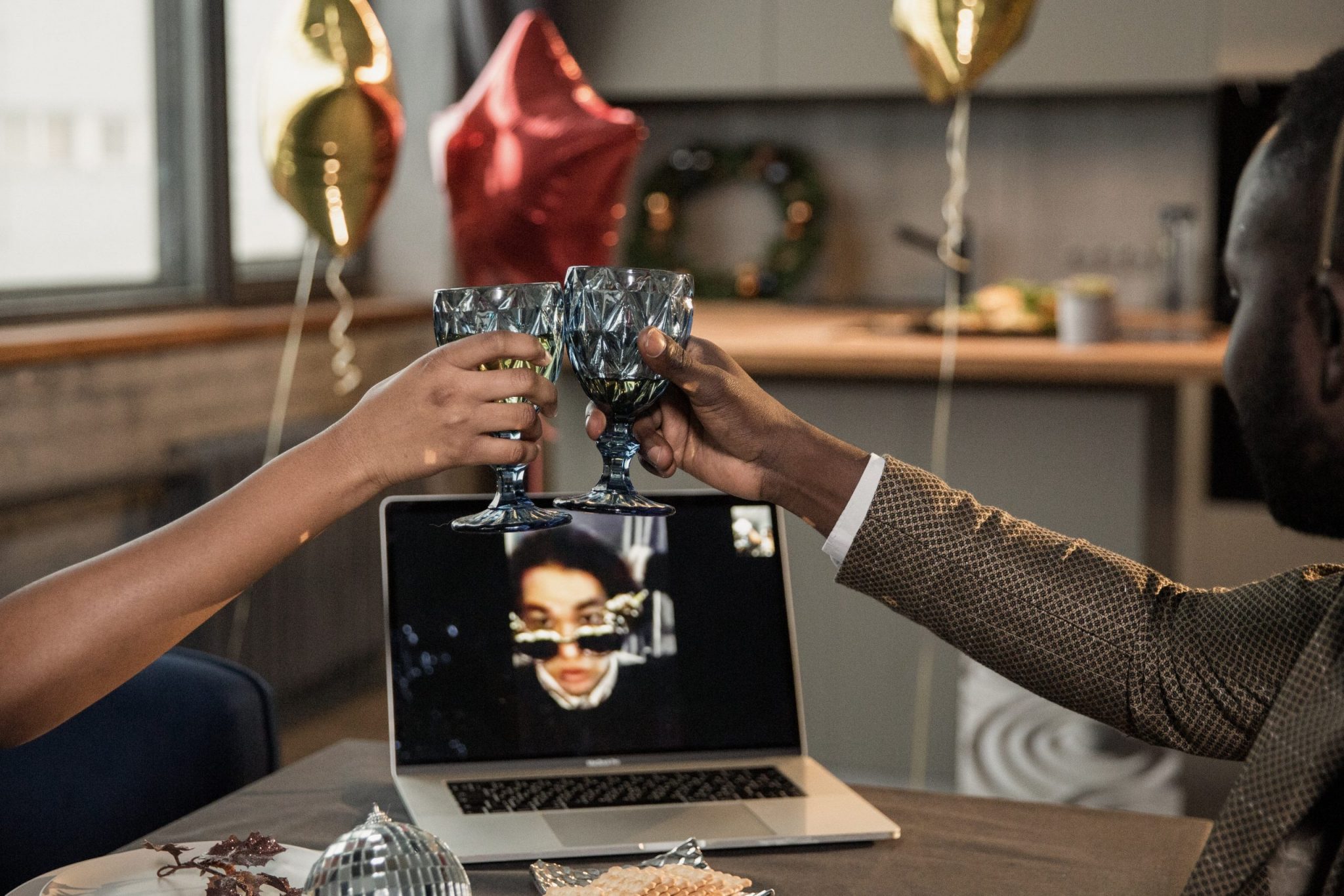 If some of the guests can't make it to an in-person event, why not host an equally awesome virtual baby shower? Consider planning a fun virtual activity such as a candle-making workshop or a paint- and- sip get together. Your guests will be more than happy to celebrate the new bundle of joy in whatever setting you choose.
🍼 Baby shower game/activity: Set up a virtual 'guest book'. This could be done via a shared document or a digital guest book platform. Ask your guests to leave you well wishes and advice, or to perhaps share a lovely memory with you. They can even include predictions for the baby.
Tagvenue's virtual events platform offers an array of incredible activities fit for any preference or style. Browse through our incredible selection and select the perfect one for your baby shower!
Bonus Idea: Waddle It Be? – Host a Combined Baby Shower and Gender Reveal Party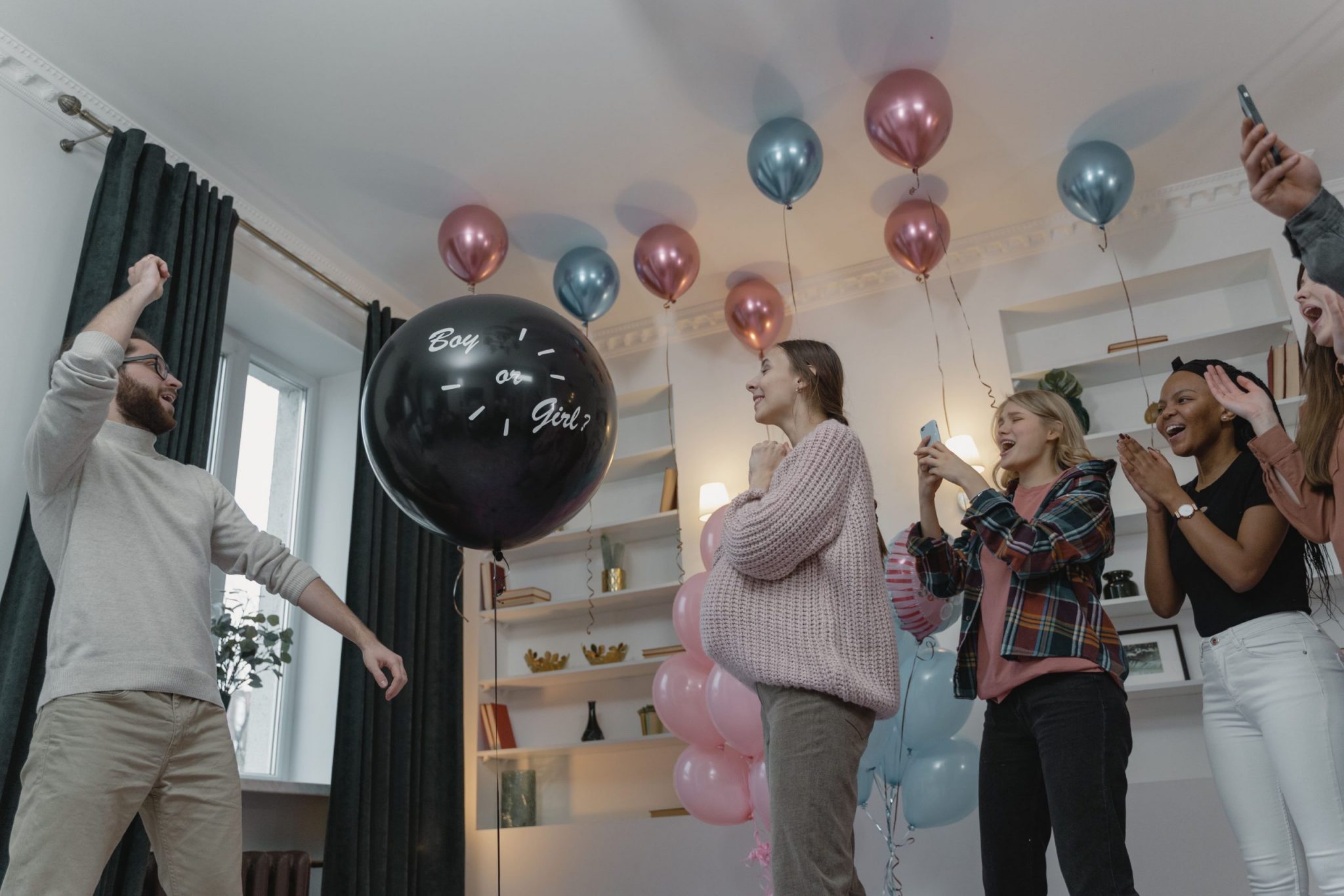 Hosting a combined baby shower and gender reveal party is a great way to celebrate both the upcoming arrival of a new baby and the exciting moment of revealing the baby's gender.
To start the planning process, you can send out baby shower invitations that either specify the joined event or you can additionally surprise everyone with the gender reveal after they arrive. Select a theme and colour scheme that is neutral, so that it will work either way or stick to the classic two-colour contrast.
Set up balloons, banners, fairy lights, as well as tables with food and refreshments. Incorporate games and activities that fit both occasions. Designate a special moment for your gender reveal and do it via a fun activity such as cutting a cake or another dessert and revealing a colour, or perhaps confetti or a piñata. We are certain that this will be a magical celebration you and your guests will remember fondly for years to come!
Final Notes and Wishes
'Babies are like little suns that, in a magical way, bring warmth, happiness and light into our lives.'

– Kartini Diapari-Oengider
A baby shower is an excellent way to acknowledge and celebrate bringing a child into the world. There are many ways to make a baby shower distinctive and memorable, whether you're organising a traditional or contemporary one with your own twist.
There are countless options for the ideal baby shower, including imaginative decor, entertaining games, and delectable snacks and beverages. So, let your creativity soar and organise the baby shower of your dreams. After all, a lifetime of fond memories with the new child begins shortly after the baby shower. So celebrate, enjoy yourselves, and prepare for the exciting ride that lies ahead!
For more expert tips on how to throw the best baby shower party, check out our essential baby shower planning checklist!
FAQ
When do you have a baby shower?
Although it ultimately depends on the preferences of the expecting family, a baby shower is typically held in the seventh or eighth month of pregnancy. To guarantee that everyone can come and that all the essential arrangements are made, it is crucial to plan the baby shower well in advance. 

The baby shower's date should, in the end, be practical for the parents and provide enough time for them to comfortably get ready for the birth of their child.
Who should host the baby shower?
The baby shower is typically hosted by a close friend or relative of the expecting parents, but ultimately, there are no universal rules. Furthermore, some people prefer to host their own baby showers and arrange every detail themselves. At some baby showers there can even be multiple hosts!

The most crucial factor, whether it's a friend, a family member, or even a professional event planner, is having someone who is prepared and ready to handle the duties of organising everything ahead of time, as well as hosting on the day of the event.
When should you send the baby shower invitations?
The optimal time to send out invites for a baby shower is at least six weeks ahead of the event. By doing so, the host(s) has enough time to plan and get ready for the event and take care of every detail. On the other hand, this offers attendees enough time to RSVP and make plans to attend. 

It might be a good idea to send out the invitations even earlier if the baby shower falls during a holiday season or a period that is particularly busy to make sure that attendees have ample time to attend. For planning purposes, it's also a good idea to include a date for RSVPs on the invitation. This will help you get a reliable headcount.
Who pays for the baby shower?
Traditionally, the host(s) of the event is/are responsible for covering the cost of the baby shower. Despite that though, there aren't any hard-and-fast rules about who should pay for the baby shower. 

Sometimes the expecting parents' friends or relatives will volunteer to help defray the expense of the event. In some circumstances, the expecting parents may even decide to pay for the baby shower themselves. In the end, what matters most is that all parties are happy with the arrangements and that everyone has a fun and enjoyable time at the baby shower.