15 Virtual Birthday Party Ideas
Published on 30th September 2021
This year has caused a big change in how we operate on a day to day basis and social distancing has made us start seeing interpersonal contact as a luxury. Being safe, however, comes with missing out on a lot of joys we often look forward to throughout the whole year, including birthday parties. Being isolated is hard enough without having to miss out on the tiny things that make us happy, so don't skip your birthday celebration! We know a way for you to stay safe and have major fun! The secret is that you don't have to be physically in the same room as your loved ones to have a blast – let me tell you how.
Your virtual birthday party doesn't have to be a lousy substitute!
Though unprecedented, a virtual party can be just as much fun as the real life one! It can even offer many benefits, such as putting the health and safety of all your loved ones first. Additionally, if you hold a virtual event, you can include even people that are geographically far from you and wouldn't be able to attend your birthday party during normal circumstances. Plus no more afterparty clean-up!
Planning a remote birthday party is definitely a new challenge that may seem scary at first, but don't worry, we can guide you through it step by step!
Step 1: Choosing your provider
Straight away, you have some tough choices in front of you. You can either decide to hold your remote party through a service that simply allows you to video call several people at once, or a designated platform that will provide you with a specific experience. In order to make this choice, all you have to do is answer a simple question – How much time and effort would you like to put into planning your virtual birthday party?
Zoom, Skype, Google Hangouts and other services
All these providers will help you get all your friends together in one call without a big hassle, however, what you do after is all up to you! If you enjoy planning your party agenda to the smallest details, this option will be great for you!
Size of the group: You can invite as many people as you'd like, however, we would recommend sticking to groups under 30 attendees for easier communication.
Estimated price: Free
Duration: As long as you'd like!
Installation: You may be required to download an app or at the very least sign-up/log in with an account.
Equipment required: If you have a computer with a webcam and a microphone, you're all set!
If you are looking for a well-rounded online birthday experience with not much planning required on your side, this option is the best for you! This platform will provide you with an hour of fun and games designed to make you feel closer to your guests. Your birthday will be filled with fun trivia, buzz-in challenges, pictionary and much more. You can even customise the content to make it all about you! Check out the product page here.
Size of the group: We would recommend a minimum of 6 and a maximum of 30 people per session.
Estimated price: Depending on the size of your group.
Duration: 60 minutes
Installation: You don't need to download anything nor register, your game can be accessed through a simple link.
Equipment required: If you have a computer with a webcam and a headset, you're good to go!
Step 2: Choosing your activities
Spontaneously catching up with your loved ones is always a nice time, however, you may want to do something more interesting for your birthday. Depending on who you have invited to your online session, you can pick and choose what you would like your virtual party to consist of. There are many activities that translate well into an online form and many more that are even more fun when you play them online.
Drinking games
If you are an adult that legally consumes alcohol, you have most probably played a drinking game in your life. They are easy and fun and don't require much explanation, even if you are new to the game. Additionally, it may help you discover some new interesting facts about your friends! Let me introduce you to a few of our favourite ones:
Send your friends a simple link and get ready to pull some cards! At least this time, the loser won't have to drink the Frankenstein drink from the King's cup.
Never Have I Ever
Put up your fingers and brace yourself for some unusual confessions. If you have trouble coming up with your own experiences, there are many posts online that will help you take your game to the next level.
Push your limits with some truths and dares! You can come up with them by yourselves or use a website to generate them automatically.
Size of the group: any size
Estimated price: free
Duration: approximately 30 minutes
Installation: You don't need to download anything nor register.
Equipment required: Just a drink in hand!
Online board games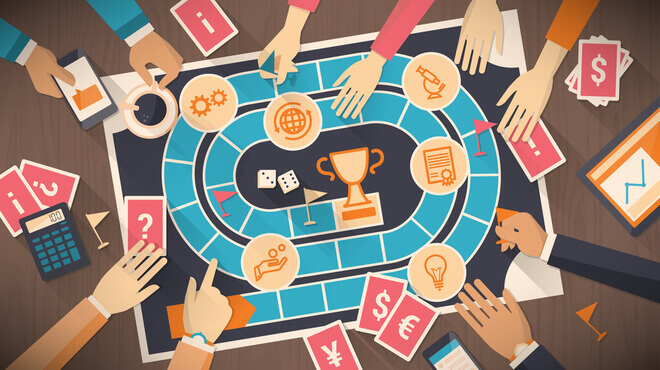 Board games are quite universally enjoyed by many families and groups of friends. Surprise, surprise, you can enjoy your favourite classics even online! But careful, the arguments over the rules don't subside even if you're only video chatting…
Monopoly
Everyone's favourite capitalist dream now offers a way for you to create your own empire of property from anywhere. Just be careful about getting into too much debt!
Clue
Who doesn't love a good murder mystery? Become one of the slick characters from Clue for an hour and try to solve the horrendous crime that happened in the villa.
Catan
Catan is a legendary game, now available even in an online version. Finally, you can settle, trade and build from anywhere in the world!
Size of the group: 1 – 5 (depending on the game)
Estimated price: £2 – £5
Duration: approximately 1 – 2 hours
Installation: You need to download it from an app store.
Equipment required: Just your phone.
Online card games
Card games have been around for centuries and still remain one of the most popular forms of entertainment. There are many different types of card games you can play online, whether you are looking for a casino themed night or some more elaborate card games.
This popular version of poker is a fun way to gamble without any consequences. You and your friends can enjoy a few hours of friendly competition and still walk out with no money lost!
Size of the group: 1 – 5
Estimated price: free
Duration: As long as you want.
Installation: You need to download it from an app store.
Equipment required: Just your phone.
This game will test the limits of your humour in ways you haven't experienced yet. Play at your own risk!
Size of the group: 1-50
Estimated price: Free
Duration: As long as you want.
Installation: You can just start playing once you access the page. If you want expanded card packs, you will need to pay a minimal fee.
Equipment required: Just your browser.
Virtual Slumber Party
Missing watching a movie with a group of your friends? You don't have to! Glab your favourite snacks, put on your comfiest pyjamas and with a few easy clicks you are gonna be able to watch anything available on Netflix live with your friends! Trust me, it will feel as if they were in the room with you!
Size of the group: doesn't matter
Estimated price: free
Duration: as long as you want
Installation: You need to download and install the extension.
Equipment required: Your computer, Netflix and Chrome.
Who knows you better?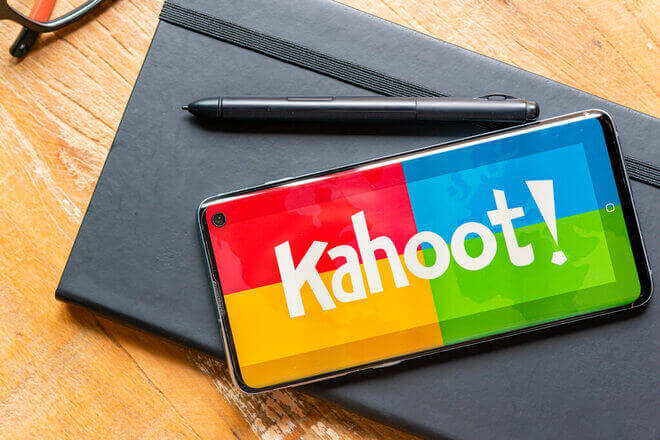 It's your birthday, so why not make the whole evening about you? Create a quiz about yourself and find out who out of your guests knows you best! Use this opportunity to ask not only obvious but also obscure questions to find out who can be crowned the most attentive friend.
Size of the group: doesn't matter
Estimated price: free
Duration: depends on the length of your quiz
Installation: You need to create an account to make a quiz.
Equipment required: Your computer and your phone.
Draw with friends
Test your friends' creative abilities with a sweet and short game. Each person would have to draw a word that the website generates for you, ranging from easy to difficult. The other people in the virtual room would have to guess what is depicted on the screen and get points according to their speed. Let the best art critic win!
Size of the group: Doesn't matter.
Estimated price: Free.
Duration: 5 – 20 minutes
Installation: No need to install anything, no account creation required.
Equipment required: Just your computer.
If none of these suggestions work for you and your party, or you simply need more inspiration, here are 40 more games to play on Zoom !
Step 3: Something extra
If you are one of those people that loves to go the extra mile for any occasion, this is the right time to let your creative juices flow! You can make your online birthday party even more unique by adding a physical element of your choice to it. Here are some ideas that we love:
Setting a theme or a dress code for your party – This is a sure way to make everyone laugh and bond quickly, you can even include a competition for the best costume!
Send your guests a 'party package' – You can fill a simple envelope with balloons, confetti, photos, candy, or practically anything you want and send them out a few days before the remote party. Everyone can open their envelopes on camera and see what surprise awaits them inside!
Get food or cake delivered – If you don't live too far from your guests and want to give them an extra treat, you can order everyone a meal or a cupcake for them to munch on throughout the party!
In the end of the day, novel situations require creative solutions, so don't be afraid to try out something new for your party this year! Whether it was a good or a bad year for you, everyone deserves a fun birthday celebration in whichever form possible. After all, it's those tiny moments of joy that make life worth living.
Frequently asked questions
Can I organise a virtual birthday party on a budget?
Absolutely! Funnily enough, a virtual birthday party is probably the cheapest way to have a birthday party in general. There are many completely free providers to choose from when having a video call with your friends and family, as well as a long list of games and activities that won't cost you anything.
Is a virtual birthday party only for adults?
Not necessarily. However, it all depends on the age of the child. Kids that are still quite young get easily distracted and bored, so it might be the best idea to keep the party short and sweet. Though you can choose to broadcast the most important moments of the celebration, such as gift opening and blowing out the candles, so that your loved ones don't miss out on these small joyful moments.
What other events can I hold online?
Christmas and Halloween parties are also something you don't have to give up just because of social distancing. Read here about some fun games to play with your team or friends to have a blast even virtually.