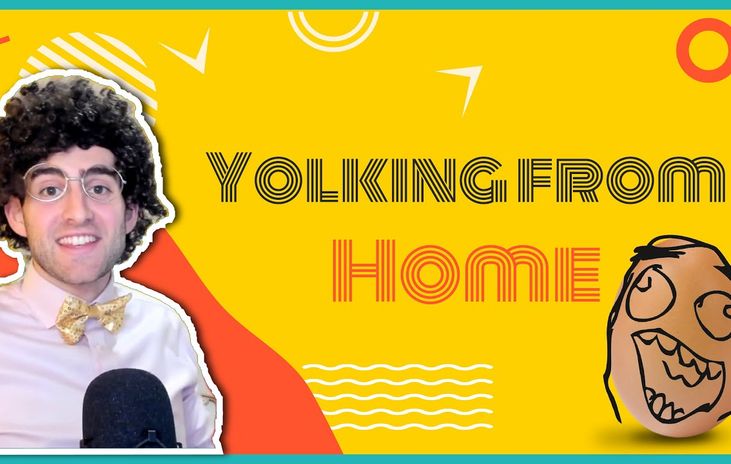 Yolking from Home - Family Feud
A TV Show themed virtual event with 6 fun games to choose from!
Activity highlights
A choice of six virtual games
No smartphone apps to download
Happy hosts that encourage inclusion and excitement
TV show like b-rolls and and game-intro videos
Event Description
Yolking from Home is an interactive online family feud game, perfect for reconnecting co-workers and friends. This virtual team building activity is fully hosted via Zoom and is guaranteed to get the conversation started in seconds. With six different simple games to choose from, Yolking from Home is the ideal activity to spice up your virtual meetings, encourage participation, and lighten the atmosphere.

Each of the six games is different but they will all promote communication among remote employees. With 6 different challenges to choose from, organisers can combine 1,2, or even 3 rounds to customise the event and session duration. Choose what best suits your team:

1. The Collaborative Quiz
Get to know each other through a series of questions. We use a survey to create fun and creative questions and answers for the event.

2. The Inner Artist Challenge
Awaken your inner Van Gogh and replicate a drawing from your team's instructions. Points are awarded according to the depiction and the details of the image.

3. Truth or Make it up Challenge
Participants tell a personal story that can be true or made-up. The opposing team works together to find out which is which.

4. Wikipedia Race
Trivia fun that requires a bit of word association with Wikipedia. It's a fast-paced race against the clock that requires collaboration and quick decision-making to score high on the leaderboard.

5. Finger on the Pulse or Society Challenge
Collaborate with your peers to guess the most popular search terms on Google using a keyword.

6. Find your way challenge
Teams are randomly dropped into different locations on the planet. Then they must work together to find out where they are. Perfect for virtual tours with your remote teams.

Yolking from Home is hosted by a lively host who encourages participation, collaboration, and let-your-hair-down fun. Each break-out room has a separate host who will skillfully foster camaraderie among the team members. This TV game show-inspired activity is highly memorable thanks to its high level of interactivity for teams of up to 180 guests. Yolking from Home is a favourite team building activity for employees who work from home.

Great for icebreaker activities, onboarding new members, or for an office party at any time of the year. Build relationships while working from home and have a laugh together.
What's included
Dedicated setup support
Template emails with videos and images to get your team excited and turning up
One host for every 15-18 guests
A follow up PDF with screenshot, highlights, scoreboards and funniest moments of the event
What you need
Zoom
PC / Laptop with a reliable Internat connection
Earphones / headphones
---
---
Cancellation policy
All sales are final and non-refundable.
One-time courtesy reschedule possible up to 7 days before the event date.
No rescheduling possible for no shows or last-minute cancellations.​
FAQs
Is Yolking from Home Family Feud Virtual Game suitable for remote team parties?
Yolking from Home is a TV show-themed virtual event with 6 different fun games. The game is fully hosted and will make all players feel like they're part of a TV game show. The session is full of fun and interesting games, and teams will get to bond throughout the game. The game focuses on a jovial atmosphere that will get everyone excited and relaxed. Yolking from Home consists of 2-3 different games which take 75-110 minutes to be completed. The game takes place on Zoom where up to 180 persons can participate as teams compete against each other. Each break-out room has a unique host to entertain and guide the participants!
How do I change the date of the virtual event?
Received your event confirmation but need to book a new date or time? Send us your event confirmation email along with a suitable date and time for the event and we will try to accommodate your request. However, changes may be subject to a fee, so please get in touch with us at least three weeks in advance so as not to incur additional charges. Email us at: events@tagvenue.com.
Will I receive photos of the virtual family feud experience?
Yes! Since it's a remote activity we highly encourage you to share photos of the event with your team. You'll receive a follow-up PDF with screenshots, highlights, scoreboards, and the funniest moments of the activity after the event.
Can Yolking from Home Online Family Feud be customized for my remote team?
Totally! This is why this virtual team-building activity is great for improving team relationships. You can pick a game according to your team's requirements. For instance, we recommend the collaborative quiz for onboarding sessions where players get to know other team members through a set of open-ended questions. For a fun virtual happy hour, we recommend The Artist, where players need to replicate a funny photo based on the opposing team's instructions. Check out the other options in the Event Description section.
How can I get further information about a virtual activity?
Whether you're planning a virtual team-building event for the first time or require further assistance with the event planning, you can simply contact us at events@tagvenue.com and we'll get back to you ASAP with all the necessary information. To confirm a booking, we will need the company details (if you're not located in the UK.) and we'll send you an invoice along with a link for secured payment. You can securely pay with your CC ( Visa, MasterCard, Amex) via a link. We accept CAD, GBP, USD, SGD, AUD, and EUR.
Other popular activities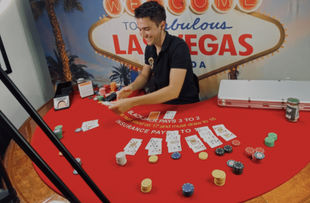 Virtual Casino Night
Indulge in various thrilling games such as Blackjack, Three-Card Poker, Texas Hold Em-Poker, Roulette, and Craps from the comfort of your desk. Experience the excitement of Las Vegas!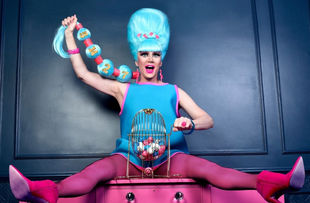 Virtual Drag Queen Bingo
Looking for a fun way to celebrate Pride Month or your next Zoom party? Join our online bingo party hosted by Ru Paul's Drag Race star, Charlie Hides! Get ready for a night of laughs and excitement!