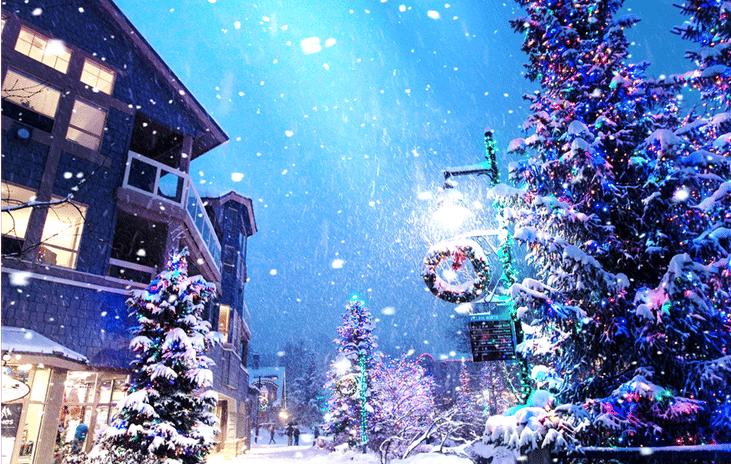 It Is a Wonderful Death
See if you can solve who killed Don Kee in this pun-filled murder mystery.
Event description
A fun-filled murder mystery game awaits you this Christmas season! 'Tis is a cold, snowy Christmas Eve when murder strikes at the Turtle Dove Hotel.

The hotel has bedecked its function room with pretty trimmings as it prepares to host the annual yuletide production by The Snowbiz Players. This year the hotel will host a modern interpretation of It's Wonderful Life. However, something unexpected is about to ruin Christmas. Cold-hearted Don Kee, who plays the show's leading role, is found dead just before the curtain opens. Could it be foul play?

Collaborate with your team, work out the clues, and find who committed this murder and why. Listen for hints and interrogate the suspects! But be careful, the suspects are played by professional actors who might deceive you!

Team up with your colleagues and bring justice to Don Kee by investigating the crime scene, examining the clues, and uncovering the truth! But be careful about who you trust as the killer is one of you.

Perfect as a virtual holiday party option for startups or small groups!
What's included
Link to the game
Materials sent prior to the game
Professional actor playing detective role
What you need
Good mood
Stable Internet connection
PC/phone/laptop with Zoom
---
---
Cancellation policy
1. Tagvenue will make every effort to run the event as arranged, Tagvenue reserves the right to change or cancel the event by reason of unforeseen or unexpected events rendering the originally intended format impracticable. Should the event be cancelled, no fee shall be paid by the client except in wholly exceptional circumstances and wholly at the discretion of the client.

2. By the client. The event will be considered cancelled by us when the client, by written notification to Tagvenue (emails are accepted as confirmation):
2.1. Cancels or postpones the entire event.
2.2. Cancels or postpones any element of the event.

3. If an event is cancelled by the client Tagvenue shall have the right to impose a "cancellation charge" which shall be calculated as a percentage of the total price as detailed in the table below.

4. Timing of cancellation – percentage of total price:
4 weeks – 2 weeks prior to the event – 50%
Less than 2 weeks prior to the event – 100%
FAQs
What is the plot of It is a Wonderful Death holiday murder mystery?
Pun lovers will certainly enjoy this pun-filled murder mystery during the holiday season. Teams are split into smaller groups as they examine the evidence, interrogate suspects and try to find out who murdered the lead actor of the Christmas play, Don Kee! With a professional actor/detective and materials to guide you and help you find the culprit, you're in for a win this Christmas.
How can a holiday-themed murder mystery help my team bond?
Murder mysteries are the perfect icebreaker, particularly if you have some new joiners on the team. An online murder mystery can bring people together and get them talking and sharing ideas outside of work. It also helps get the shy ones out of their comfort zone. Holiday-themed murder mysteries are light-hearted and Christmas-focused which will lift the spirits of your team and leave them feeling better about their remote office and colleagues.
What is included in the pricing of this holiday-themed murder mystery game?
When you book the game you will receive the assistance of an amazing event manager who will answer all your queries and help you plan a successful event. Our professional actor playing the detective's role will guide your team so that no one feels left out or confused when playing. Other than that, materials/evidence will be sent to your team before the game along with a link to the game. Your team only needs to bring their Christmas cheer!
Can you help me select an online murder mystery game for the Christmas event?
Totally! If you're confused and don't know which game is the best for your team, simply drop us a line. Tell us a little bit about your holiday party expectations and we'll guide you through the process. We have many Christmas-themed online murder mystery games to choose from, so we'll be glad to assist you!
How can I book a virtual Christmas activity on Tagvenue?
If you don't have any questions and want to book our event right away, simply send us an email at events@tagvenue.com. We'll get back to you ASAP and confirm the availability and pricing of the virtual activity. If these suit your needs, simply book the event by providing the following: company billing details: address, and VAT number (for non-UK customers only). We'll revert with a booking confirmation and an invoice. A payment link will be provided where you can securely pay with your CC ( Visa, MasterCard, Amex). We accept CAD, GBP, USD, SGD, AUD, and EUR.
Other popular activities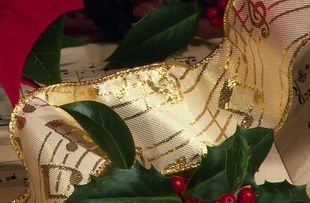 A Christmas Carol Catastrophe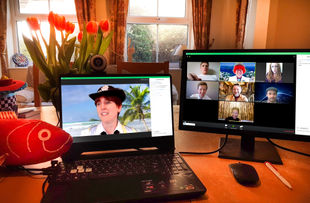 Christmas Cruel
Suspects, clues, and riddles await as you unravel the mystery of Jacob Barley's death. Work with a live actor playing the detective to solve the case and restore the holiday cheer.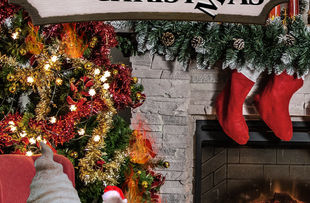 Very Faulty Christmas
At Mrs. Bookin's traditional Christmas meal, Santa is found dead. With 5 suspects played by actors, use your problem-solving skills to uncover the murderer. A detective will lead and help you solve!