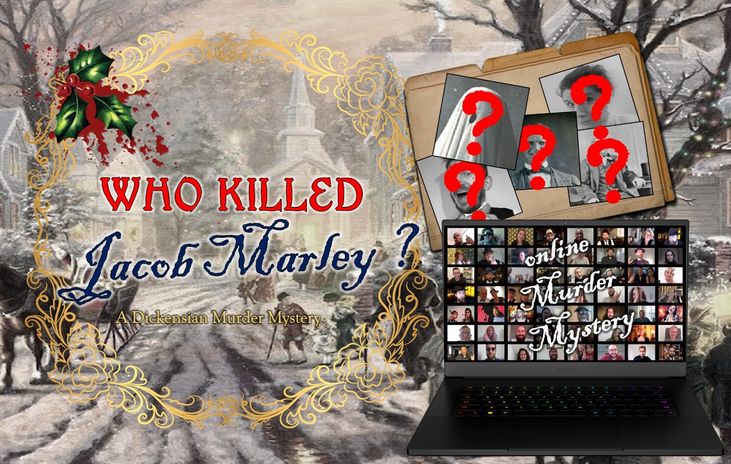 Jacob Marley Holiday Murder Mystery
Examine clues, question the suspects to get to the bottom of this heinous crime.
Activity highlights
Exclusively offered during the Holiday season
Curated by professional actors
No apps or downloads required
1, 3, or 5 actors scenarios available
Ideal as a virtual team building activity during the holiday season!
Event description
Travel back to Dickens' London and solve a most grisly murder.

Fans of Charles Dickens' famous A Christmas Carol and detective novels will love this virtual activity where they get to solve the mysterious case of Jacob Marley's death.

Marley was found murdered in the counting-house where he was living with his housemate, the infamous miser Ebeneezer Scrooge. But blaming Scrooge seems too easy.

Will you be able to get justice for Marley? Participants get to hear from suspects, explore evidence and examine clues to get to the bottom of this atrocious crime.

How does it work?
Before the event, you will receive files with clues used in the investigation.
Don't forget to read (or solve) them carefully so that the event runs smoothly.
Your host for the evening will ensure everyone has sufficient clues and that the best experience is delivered. Once the virtual event starts and everyone is ready, you have 60 minutes to interview the suspects and solve the murder!

Play detective, meet some shady characters, interrogate them, and attempt to find out whodunnit. A detective will be on hand to help guide you through clues and red herrings to discover the murderer.

Note:
Available as a 1, 3, or 5 actors interactive online show.
The standard length of the event is 60 minutes.
Shows for over 50 people are min. 90 minutes long.
Longer events with more advanced plots are available upon request.

This game is excellent for boosting creativity and brainstorming in remote and hybrid environments. Host an epic Halloween or office party with this Dickens-inspired virtual murder mystery.
What's included
Professional (dressed up) actors
Event coordinator
Zoom link
What you need
PC / laptop with a camera
Earphones / headphones
Reliable Internet connection
---
---
Cancellation policy
RESCHEDULING POLICY:
After a booking has been made, Client rescheduling within 2 weeks or less of the event date is subject to a fee equal to 25% of the total fee.
After a booking has been made, Client rescheduling within 72 hours or less of the event date is subject to a fee equal to £150 or 50% of the total fee whichever is greater will be applied at the time of your re-booking. Your event must be rescheduled within 365 days of your original event date.

CANCELLATION, LOW-SHOW, AND NO-SHOW POLICY: No refunds will be issued for reduced event participant headcount turnout at an event ("Low-Show"), zero participant turnout at an event ("No-Show"), and/or event cancellation. If you provide notice at least 72 hours in advance of the event for a Low-Show, No-Show, or cancellation then credit towards a future event may be issued in accordance with the rescheduling policy above. Any credit issued will be in accordance with the rescheduling policy above and must be utilized within 365 days of your original event date.
FAQs
What is the plot of the Who Killed Jacob Marley murder mystery virtual game?
Inspired by the famous novel 'A Christmas Carol' by Charles Dickens, this virtual murder mystery game bears some resemblance to the original story. However, unlike the novel, your team will get to actively participate in solving the mystery behind Marley's death. Found dead at the counting-house where he was living with Scrooge, it all seems too easy to blame it on Scrooge. Play detective as you examine clues and solve puzzles to unravel mysteries. Find out who committed the crime and why.
Is Who killed Jacob Marley appropriate for work?
Totally! With live actors playing the characters from the story, your team will quickly find themselves collaborating to solve the mystery. This game will quickly captivate teams as they attempt to overcome a series of challenges by examining clues and solving riddles. Who killed Jacob Marley is a great choice for teams that need synergy or for employees who need a quick morale booster.
How many people can participate in the Christmas Murder Mystery Party?
Who Killed Jacob Marley can be hosted for small gatherings of up to 6 people or medium-sized events of up to 60 people.
What is included in the price of the Christmas Murder Mystery?
Other than an immersive plot, there are other things included such as the assistance of a dedicated event coordinator and professional actors. A Zoom link will be provided for all guests to attend the event.
How can my team prepare for this virtual murder mystery game?
By dressing up! We always encourage participants to dress up to get into the skin of the characters. It also helps to create a more fun and lively atmosphere for your virtual experience. As for the technical stuff, your team will simply need a PC/laptop, earphones, and a stable internet connection for the activity.
How can I book Who Killed Jacob Marley's Murder Mystery Game?
Simply enquire via our platform or send us an email at events@tagvenue.com. We'll get back to you ASAP and confirm the availability and pricing of the virtual activity. If these suit your needs, simply book the event by providing the following: company billing details: address, and VAT number (for non-UK customers only). We'll revert with a booking confirmation and an invoice. A payment link will be provided where you can securely pay with your CC ( Visa, MasterCard, Amex). We accept CAD, GBP, USD, SGD, AUD, and EUR.
Other popular activities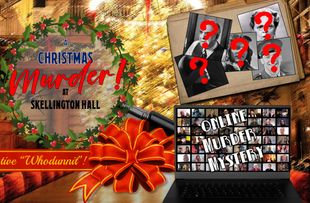 A Christmas Murder! at Skellington Hall
Put your team's communication and collaboration skills to the test with Beat the Bomb, an immersive online team-building activity! Earn time to defuse the bomb by solving puzzles and working together.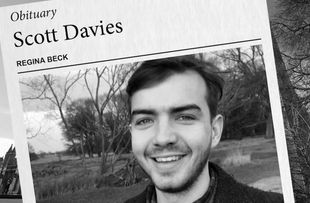 Inquest Murder Mystery
Get ready to channel your inner detective with Inquest, an exhilarating online murder mystery game perfect for team play. Collaborate with your team and prepare to be left speechless!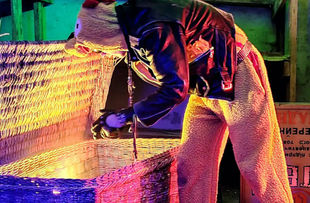 Project Avatar - Virtual Escape Room
Enter an immersive virtual escape room, lead your avatar to victory with voice commands. Interact with a live character to save the day! Combines theatrical thrillers with video games.