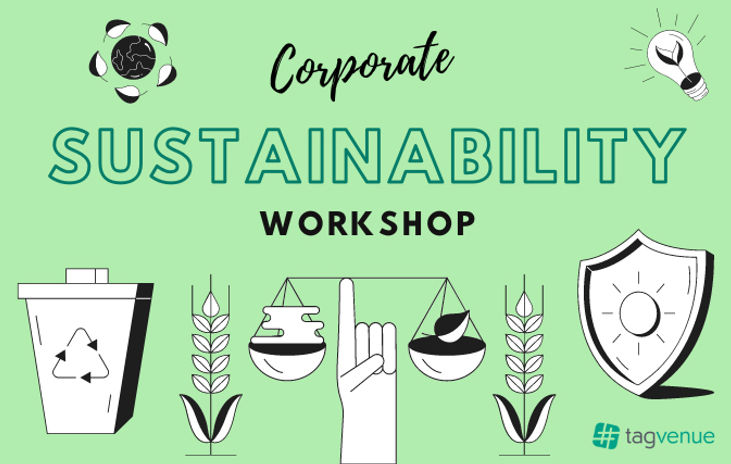 Corporate Sustainability Workshop
Honor Earth Day Through Corporate Sustainability
Availability
24/7 Mon-Sun
Activity highlights
Led by an expert facilitator
Set goals to reclaim social responsibility
Understand organizational methods
Walk away with actionable solutions
Workshop Details
We believe that every individual has a role to play in ensuring environmental sustainability, and this seminar is designed to equip you with the necessary knowledge and tools to be a part of this ongoing process. Whether you're a CEO or an intern, this seminar will empower you to make a positive impact on the environment through your organization's CSR initiatives.

Don't worry if you're new to the CSR game. We'll start with the basics and guide you through the process step by step. And if you're already a seasoned CSR veteran, we'll make sure to provide you with fresh insights and actionable tools to take your sustainability game to the next level.

We're not just going to lecture you for hours on end. We know that reflection is key to learning and growth. That's why we'll provide you with reflective prompts throughout the seminar to help you think about how you can apply what you've learned to your organization.

And what's a seminar without engaging exercises? We'll have plenty of those too! Through these exercises, you'll get hands-on experience in applying the principles of CSR to real-world scenarios. Plus, you'll get to meet and collaborate with other like-minded individuals who are passionate about sustainability.

But wait, there's more! Our discussion will be led with knowledge and compassion, so you'll feel comfortable sharing your thoughts and concerns. We believe that the best way to learn is by listening to other's experiences and perspectives, and that's exactly what we'll do.

In short, this seminar is not just about gaining knowledge. It's about gaining inspiration and actionable tools to create a positive environmental impact as individuals and as an organization. So, hop on board the sustainability ship, and let's set sail toward a greener future!
What's included
Presented by an expert in their field
Virtual link provided
Integrated proven prompts and exercises to support individual learning
What you need
Computer and internet connection to access the live seminar
Pen and paper / online notepad for live exercises and take home notes
Cell phone or computer for Slido (access to be given at the time of seminar)
---
---
Cancellation policy
After a booking has been made, Client rescheduling within 72 hours or less of the event date is subject to a rescheduling fee of $500. Your event must be rescheduled within 90 days of the original booking date.
Cancellation, Low-Show, and No-Show Policy: No refunds will be issued for reduced event participation headcount turnout at an event ("Low-Show"), zero participant turnout at an event ("No-Show") and/or event cancellation. If you provide notice of cancellation at least 72 hours in advance of the event, then credit towards a future event may be issued in accordance with the rescheduling policy above.
FAQs
What is The Virtual Corporate Sustainability Workshop?
It's a seminar that aims to provide participants with a comprehensive understanding of the foundations of Corporate Social Responsibility (CSR) and empower them to take an active role in promoting environmental sustainability through their organization's CSR initiatives. The seminar includes education, reflective prompts, engaging exercises, and actionable tools and resources to advance CSR efforts within organizations. Led with knowledge and compassion, the workshop fosters collaboration and provides participants with inspiration and practical tools to create a positive environmental impact both individually and as an organization. The workshop can be customized to meet the specific needs of different organizations.
Is The Virtual Corporate Sustainability Workshop suitable for dispersed remote teams?
Yes! The seminar can be conducted virtually, making it accessible to individuals from different locations. The workshop is designed to provide participants with practical tools and resources to advance CSR initiatives, regardless of their physical location.
How does The Virtual Corporate Sustainability Workshop work?
The seminar is designed to be collaborative, with exercises and discussions that encourage interaction and the sharing of perspectives. Participants are provided with actionable tools and resources to implement CSR initiatives within their organization, as well as reflective prompts to help them apply what they've learned.
What is your cancellation policy?
If you need to cancel the event, please note that a 50% cancellation fee will be charged for notices between two to four weeks before the workshop. If you cancel less than two weeks before the workshop, a 100% cancellation fee will be charged. Additionally, we recommend that you plan your event at least two weeks before finalizing the date to avoid any inconvenience.
How do I proceed with the booking?
You can simply send an inquiry via our platform or an email to events@tagvenue.com. We will respond promptly to confirm the availability and pricing of the virtual seminar. If the details meet your needs, you can book the event by providing your company's billing details, including the address and VAT number (for non-UK customers only). Upon receiving your booking details, we will send you a confirmation and invoice, along with a secure payment link. We accept several currencies, including CAD, GBP, USD, SGD, AUD, and EUR, and Visa, MasterCard, and Amex credit cards.
Other popular activities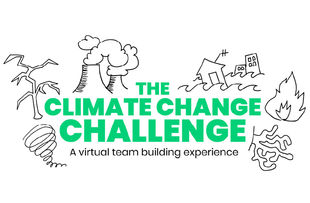 The Climate Change Challenge
Join forces to save the planet from climate change as eco-heroes. Combat monsters worldwide caused by global warming. Enjoy fun and educational aspects, with intellectual challenges.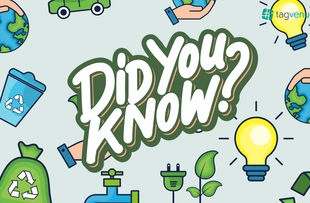 Earth Day Trivia
Go for a carbon-free activity this Earth Day! Skip the pub and host a virtual quiz that challenges your team's Climate Change and Earth Day Knowledge! 60 minutes of fun, learning, and bonding!