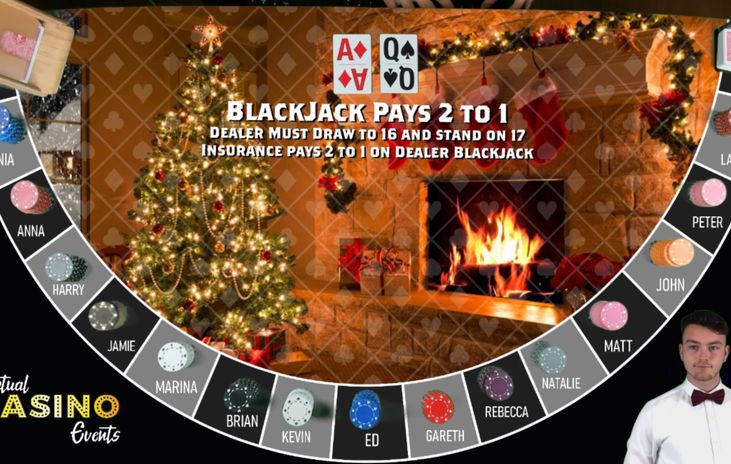 Christmas Casino Night
Take your team to Vegas from the comfort of their home this holiday season!
Activity highlights
Hosted by professional croupiers
5 different casino games available
Holiday-themed table tops, music and more!
Event Description

Ho ho ho! Make it 'rein' this holiday season with some virtual cash! Unleash your competitive side with an Online Christmas Casino Night! From Texas Hold 'Em to Blackjack, there's something for everyone, from beginners to pros!

With Christmas-themed backgrounds, tabletops and music, your remote offices will be transported to Las Vegas in no time! Lively and vibrant, our casino nights are perfect as an employee gift or holiday team building event!

You'll have your chance at various casino games, from Blackjack, and Three-Card Poker to Texas Hold Em-Poker, Roulette and Craps. Participants don't require any previous experience as they will be guided by our experienced Casino expert! With entertainment, atmosphere, and professional dealers in every breakout room, your team will easily engage in the activity and feel like they're in Bellagio!

Casino parties are ideal virtual Christmas party activities as they will get your team in the holiday spirit in no time! Get ready for some laughter and banter with your crew!

How does the Virtual Christmas Casino Night work?
A link will be shared with you before the event. Then, participants gather on Zoom where a ho-ho-host welcomes them and explains the rules of the game.
They are then sent to breakout rooms where their professional dealers provide hints, tips, and tricks to make sure you strike gold within an hour or two! ( or maybe 3, it's up to you!) You can choose how many games you want to play and which.

Available Options:
-Blackjack
- Roulette
- Three card poker
-Crap
-Texas Hold'Em

An incredibly engaging experience is provided by the use of two cameras to simultaneously broadcast the interaction with the dealer and a top-down perspective of the casino table. To keep the competition fair, a top-up of chips can be arranged at any time to guarantee that all guests stay in the game the entire time. All participants will then gather back in the main Zoom room once the game is over, where all dealers will update the scoreboard while they wait for the host to reveal the final leaderboard positions slowly to the players' eager eyes.

Minimum charge of £250 / $340 for each event.
What's included
Energetic event host
Professional dealers in each breakout room
Christmas-themed setting with music
Zoom link
What you need
PC or a laptop
Earphones / headphones
Reliable internet connection Zoom (works better in app)
---
---
Cancellation policy
In the event that the Client cancels an event they will be liable to pay cancellation charges as follows:
- Cancellation over 30 days prior to the Event Date: No Fee
- Cancellation made 20-29 days prior to the Event Date: 25% of Total Invoice
- Cancellation made 10-19 days prior to the Event Date: 50% of Total Invoice
- Cancellation made less than 9 days prior to the Event Date: 100% of Total Invoice

All deposit payments are non-refundable.
FAQs
What is the Christmas Virtual Casino Party?
The Festive/Christmas-themed Online Casino Party is a Christmas-themed live-streamed casino experience where your team can bet without losing any cash. With festive backgrounds, tabletops, and music, your team will enjoy the feel of a real-life casino experience. Virtual Casino parties are excellent for bringing your team together and helping them relax after a tough year! Plus, it is one of the best employee gifts for the holiday season- taking your team to virtually explore a casino in vegas without losing any cash. Participants will get to interact with professional croupiers and compete with their colleagues in a most festive setting.
How far ahead should I book the Festive Virtual Casino Party for my team?
We recommend booking the event at least four weeks earlier to make sure that our host will be available for your event. Since it's the busiest time of the year, our availability is limited, so the earlier the book the higher is the chance of securing your slot!
Can we benefit from a discount for larger groups?
Totally! In terms of a package deal for this, we would be more than happy to offer a 10% discount on events with over 45 guests (i.e. 3 casino tables). The minimum charge for each event is £250 / $340.
What does the pricing of the Festive Virtual Casino Party include?
Lots of virtual Christmas goodies! Hosted on a Christmas-themed platform, your team will get the chance to be part of a holiday setting that will instantly get them in the festive mood. The price includes an energetic event host, a professional dealer in every breakout room, and a Zoom link to the event.
How do I book a virtual Christmas party activity on Tagvenue?
To book any of our virtual Christmas events, send us an email at events@tagvenue.com or use the inquiry form on our website. Once the date and group size are confirmed, we'll provide you with a quote and all necessary information regarding the selected activity. You can then make a payment after providing us with the company billing details such as the address and VAT number (this applies to non-UK customers only). The booking confirmation and invoice are sent via email. You can securely pay with your CC ( Visa, MasterCard, Amex) via a link. We accept CAD, GBP, USD, SGD, AUD, and EUR.
Other popular activities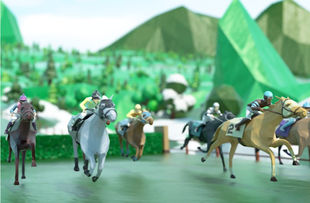 At The Races - Virtual Races
Experience the thrill of the horse races without the risk of losing money with At the Races! Bet, train, and sabotage horses with your friends in this exciting game. With a live scoreboard and more!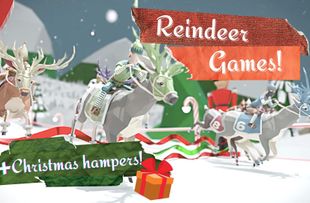 Santa's Party Sleigh
Join us for a Reindeer race game and enjoy festive snacks and drinks delivered to your door! Help Santa pick a new champion while collaborating with other players in a fun and competitive environment.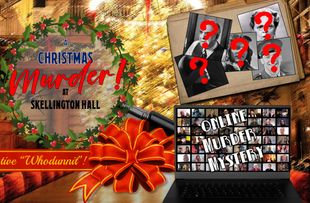 A Christmas Murder! at Skellington Hall
Put your team's communication and collaboration skills to the test with Beat the Bomb, an immersive online team-building activity! Earn time to defuse the bomb by solving puzzles and working together.