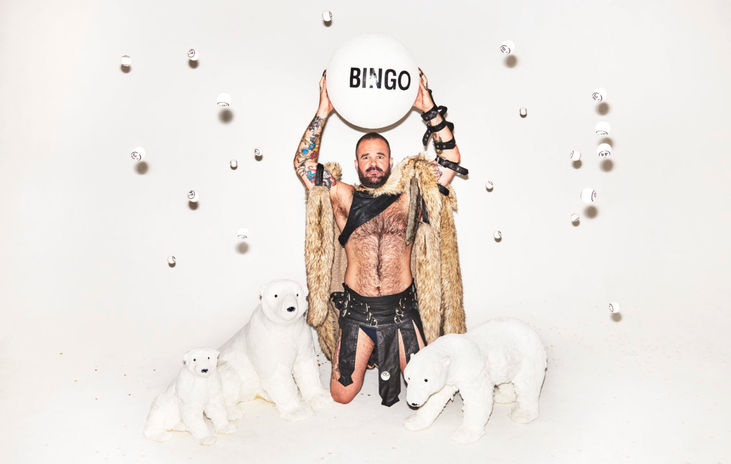 Virtual Bingo Party
Let's throw in challenges, meet the guests, and of course spin tunes!
Pricing
from £1100 / $1500
Activity highlights
All posted to your doorstep
Prizes with experiences, gadgets, vouchers
Event description
Searching for a casual or holiday bingo party for your remote team? Our Virtual Bingo will delight everyone! More than your classic bingo, our virtual game involves excitement and turning your crib into a club!

Take your virtual office parties to the next level with our Bingo Party and be entertained by our DJ and emcee. Pour yourselves a drink or two cause things are about to get groovy.

How does it work:
Once everyone joins the virtual room, you'll be greeted by our DJ and host. The rules of the game will be explained followed by the DJ's quickfire medley of tracks. Once you recognise the song on your Bingo card, mark it off and when you complete a line, shout BINGO in the chat box and claim your prize!

But that's not all. Throughout the event, we'll be throwing in challenges, spinning tunes, and making sure that your team has an unforgettable experience.

Choose from our 2 Virtual Bingo Party Options:
Play 3 Games for 2 Hours with 6 prizes
Play 2 Games for 60-90 mins with 4 Prizes

Note: Each game runs for approx 30-40 mins with a short break in between.

What's included
Private Zoom link
Up to 6 prizes to win
Individual bingo cards for each player
Professional host, private DJ, technical team
What you need
PC or a laptop
Access to Zoom platform
Reliable Internet connection
Participants' addresses
---
Pricing and capacity
Min spend (up to 40 People)
---
Cancellation policy
RESCHEDULING POLICY:
After a booking has been made, Client rescheduling within 2 weeks or less of the event date is subject to a fee equal to 25% of the total fee.
After a booking has been made, Client rescheduling within 72 hours or less of the event date is subject to a fee equal to £150 or 50% of the total fee whichever is greater will be applied at the time of your re-booking. Your event must be rescheduled within 365 days of your original event date.

CANCELLATION, LOW-SHOW, AND NO-SHOW POLICY: No refunds will be issued for reduced event participant headcount turnout at an event ("Low-Show"), zero participant turnout at an event ("No-Show"), and/or event cancellation. If you provide notice at least 72 hours in advance of the event for a Low-Show, No-Show, or cancellation then credit towards a future event may be issued in accordance to the rescheduling policy above. Any credit issued will be in accordance with the rescheduling policy above and must be utilized within 365 days of your original event date.
FAQs
What is a Virtual Bingo Party for teams?
Virtual bingo parties work in the same way as regular bingo games except that these events are hosted online, making it easier for teams or friends across the world to connect. Participants join via Zoom where they are greeted by a DJ and host who will explain the rules to the players. The DJ then plays a series of tracks and if you find that track on your card, you simply have to mark it off. Shout BINGO in the chat once you've got a line fully marked. Players will also participate in a series of challenges, and of course, get to flaunt their dance moves to the spinning tunes! For whom: Teams of 40 or less.
Is Virtual Bingo Party a team-building event?
Whether you're planning a remote birthday or farewell party, Virtual Bingo Party is excellent for events that need fun, small wins, and laughter. This team-building activity is great if you are planning a virtual farewell party for one of your employees or simply want to treat your team to an exceptional event that allows them to relax and bond with their colleagues.
Should I include prizes for an online bingo party?
It's totally up to you! However, prizes act as motivators and encourage employees to participate. It doesn't have to be anything fancy, bingo parties are known for being quirky so don't worry too much about the gifts. If you're planning to book the 3-game option you'll need at least six prizes and for the 2-game one, you'll need four.
What happens if the attendance is lower than expected?
If the participant headcount is lower, it's best to let us know at least 3 days before the event. We may provide the option to reschedule for a future event. A fee of £150 or 50% of the total fee is usually applied at the time of your re-booking with us. So we recommend planning the remote event in advance in order to confirm your team's availability at the earliest.
How can I get further information about a virtual activity?
Whether you're planning a virtual team-building event for the first time or require further assistance with the event planning, you can simply contact us at events@tagvenue.com and we'll get back to you ASAP with all the necessary information. To confirm a booking, we will need the company details (if you're not located in the UK.) and we'll send you an invoice along with a link for secured payment. You can securely pay with your CC ( Visa, MasterCard, Amex) via a link. We accept CAD, GBP, USD, SGD, AUD, and EUR.
Other popular activities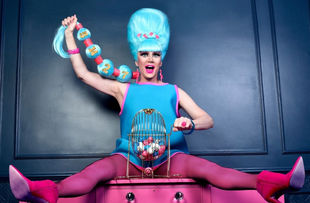 Virtual Drag Queen Bingo
Looking for a fun way to celebrate Pride Month or your next Zoom party? Join our online bingo party hosted by Ru Paul's Drag Race star, Charlie Hides! Get ready for a night of laughs and excitement!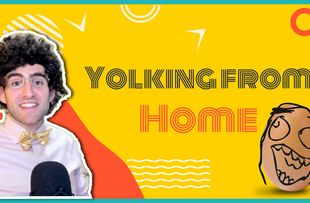 Yolking from Home - Family Feud
With 6 different simple games to choose from, this fully hosted activity via Zoom is guaranteed to get the conversation started, encourage participation, and lighten the mood in your virtual meetings!