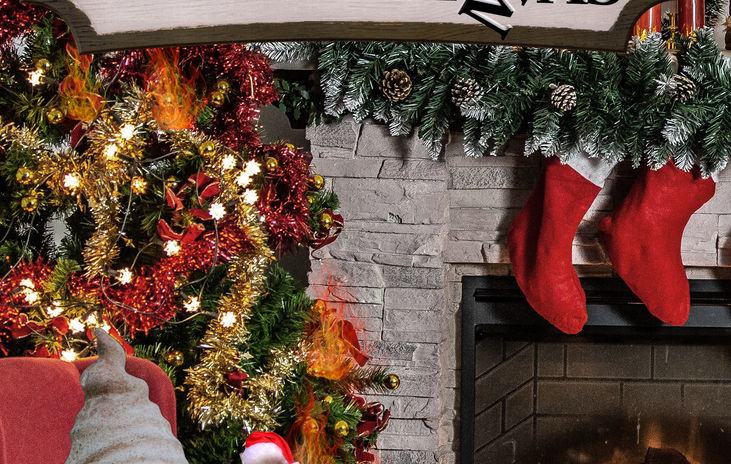 Very Faulty Christmas
See if you can solve who killed Santa in this festive-themed murder mystery!
Activity highlights
Team up with your colleagues and solve the mystery
Interact with real suspects and find the murderer
Event description
Set in the bustling touristic scene of Torquay, you find yourselves trapped in a ho-ho-homicide of…. Santa!

Mrs. Bookin, who retains a small staff, welcomes local residents for a traditional Christmas meal but at the start of the festivities, something unimaginable occurs, the man playing Santa is found dead in his room.
Could it be food poisoning? You suspect that it's a murder and start investigating right away.

Five suspects, played by professional actors, are brought to you. Do you have the problem-solving skills needed to find out who among these five could have committed such an atrocious crime? Examine clues, decipher riddles and interrogate suspects to find out whodunit.

A detective, played by an actor, will lead your group and help you in case you are stuck. At the end of the activity, all teams will announce their suspicions and our detective will announce which one of you was right and why!

Enjoy some Christmas-themed teamwork this season and claim victory as you find out who committed the murder!

What's included
Zoom link
Digital copy of all game materials
Five suspects played by professional actors
What you need
Installed Zoom
Sense of humour
Pen and paper (optional)
Computer or PC (phone)
---
---
Cancellation policy
1. Tagvenue will make every effort to run the event as arranged, Tagvenue reserves the right to change or cancel the event by reason of unforeseen or unexpected events rendering the originally intended format impracticable. Should the event be cancelled, no fee shall be paid by the client except in wholly exceptional circumstances and wholly at the discretion of the client.

2. By the client. The event will be considered cancelled by us when the client, by written notification to Tagvenue (emails are accepted as confirmation):
2.1. Cancels or postpones the entire event.
2.2. Cancels or postpones any element of the event.

3. If an event is cancelled by the client Tagvenue shall have the right to impose a "cancellation charge" which shall be calculated as a percentage of the total price as detailed in the table below.

4. Timing of cancellation – percentage of total price:
4 weeks – 2 weeks prior to the event – 50%
Less than 2 weeks prior to the event – 100%
FAQs
What is the Very Faulty Christmas virtual murder mystery game?
The Very Faulty Christmas is an online Christmas-themed game meant for virtual teams and dispersed families or friends. Set in the Belfry Hotel, the Bookins find themselves trapped in a homicide. The man playing Santa was found dead in his room and only you can find out who did it. Five suspects played by professional actors will help you fully immerse in this crime-solving game. Perfect for those who want to spice up their classic Christmas games.
Does this holiday-themed murder mystery game require any game experience?
Not at all! If you have never played a murder mystery game before, do not worry our five suspects played by professional actors will turn you into professional detectives in no time. Our host will help you understand the basics of the activity so that you can quickly start your investigation! Don't worry if you're stuck, your team or host is here to help you out!
Is this virtual Christmas murder mystery game work-appropriate?
Absolutely! Our Christmas events are work-friendly and will not shock any of your team members. We refrain from showing disturbing images during the holly-jolly season. Very Faulty Christmas is all about solving a mystery in pure fun and Christmas spirit!
Can this virtual experience be hosted for large groups?
Totally! This Christmas crime-solving game can be hosted for groups of up to 200 people. Larger teams will be broken into smaller groups so that they can communicate with each other in a comfortable setting. We recommend randomly assigning the participants so that everyone may interact with one another during the experience.
How do I book the Very Faulty Christmas Experience for my team?
To book this Christmas-themed murder mystery, send us an email at events@tagvenue.com if you require further assistance. We will then confirm the availability of the activity along with the price for your chosen number of participants. Once these are confirmed, you can make a payment by providing the company billing details i.e. the address, and VAT number (for non-UK customers only). We'll then send you a booking confirmation with the details and an invoice. A payment link will be provided where you can securely pay with your CC ( Visa, MasterCard, Amex). We accept CAD, GBP, USD, SGD, AUD, and EUR.
Other popular activities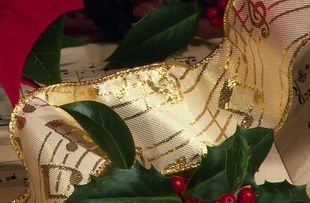 A Christmas Carol Catastrophe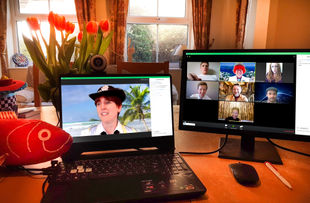 Christmas Cruel
Suspects, clues, and riddles await as you unravel the mystery of Jacob Barley's death. Work with a live actor playing the detective to solve the case and restore the holiday cheer.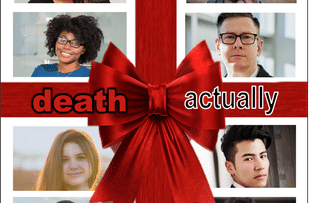 Death Actually