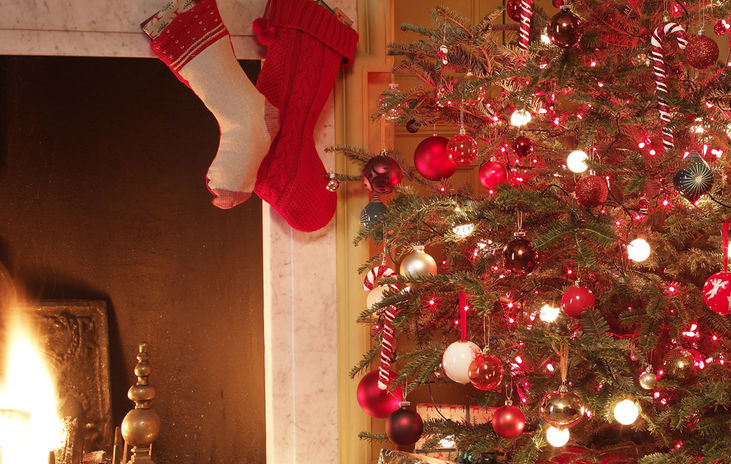 'Twas a Death before Christmas
See if you can solve who killed Bob Scratchitt in this festive-themed murder mystery.
Activity highlights
Become suspects in your own murder mystery
Enjoy a professional actor's play as a detective
Event description
Murder has struck in Mid-Trimming. Get your squad together and bring Christmas joy back to the residents of this small country village!

The century-year-long tradition of Christmas carol in Mid-Trimming will change unless you solve the murder of Bob Scratchitt, the wealthy miser of Mid-Trimming Manor. He was discovered dead in his lounge this morning, and someone seems keen on ruining the season of goodwill and glad tidings..but who could it be?

Could it be one of the guests or staff who despised Bob or could this case be much harder to crack? Be fast, Christmas is almost over and the villagers are scared to leave their houses. Bring back joy and merriment to the village by figuring out who among yourselves is hiding the truth. Could it be your favourite colleague or is it the company's CEO?

Find out by solving riddles, examining clues, and working as a team.
'Twas a Death before Christmas is a holiday-themed murder mystery game featuring professional actors that will bring chills, thrills, and mostly laughs to your office this season!
What's included
Link to the game
Actor playing a detective
Сopy of all game materials
What you need
Costumes are welcome
Stable Internet connection
PC/laptop/phone with Zoom
---
---
Cancellation policy
1. Tagvenue will make every effort to run the event as arranged, Tagvenue reserves the right to change or cancel the event by reason of unforeseen or unexpected events rendering the originally intended format impracticable. Should the event be cancelled, no fee shall be paid by the client except in wholly exceptional circumstances and wholly at the discretion of the client.

2. By the client. The event will be considered cancelled by us when the client, by written notification to Tagvenue (emails are accepted as confirmation):
2.1. Cancels or postpones the entire event.
2.2. Cancels or postpones any element of the event.

3. If an event is cancelled by the client Tagvenue shall have the right to impose a "cancellation charge" which shall be calculated as a percentage of the total price as detailed in the table below.

4. Timing of cancellation – percentage of total price:
4 weeks – 2 weeks prior to the event – 50%
Less than 2 weeks prior to the event – 100%
FAQs
What is the Twas a Death before Christmas Murder Mystery game?
If you're looking for a virtual team celebration idea with a bit of character, a holiday-themed murder mystery is your best bet. Twas a Death before Christmas is a fun crime-solving game that you can play with your friends, family, or colleagues. Find out who killed Bob Scratchitt in a festive murder mystery that will test your team's problem-solving skills. Players will get to solve the case by examining clues and working with a detective played by a professional actor.
Can this virtual murder mystery game be hosted for a large team?
Unfortunately, we can only host Twas a Death before Christmas for groups of up to 6-20 people. We recommend hosting this virtual murder mystery if you want to catch up with your small team, close friends, and family.
How much time does it take to solve a murder mystery?
It all depends on your brilliant detective skills! Some teams might take up to 90 minutes to solve the crime while other teams might take up to 120 minutes. In any case, we will wait for all teams to solve the mystery before reconvening everyone to the main room.
How can a holiday-themed online murder mystery game help my team bond?
A Christmas-themed murder mystery is filled with humour and twists that will make your team laugh and crack a few jokes. Online murder mystery games promote camaraderie within teams as members work together to solve the case. Moreover, one of your colleagues will play the role of the murderer and it is up to you to find out whodunit and why, which is even more fun than a regular murder mystery game. Encourage your team to dress up for the occasion and watch them relax and have the time of their lives!
How can I book a holiday-themed murder mystery game on Tagvenue Virtual?
Easy-peasy! To book any of our virtual Christmas party games, send us an email at events@tagvenue.com if you require further assistance. We will then confirm the availability of the activity along with the price for your chosen number of participants. Once these are confirmed, you can make a payment by providing the company billing details i.e. the address, and VAT number (for non-UK customers only). We'll then send you a booking confirmation with the details and an invoice. A payment link will be provided where you can securely pay with your CC ( Visa, MasterCard, Amex). We accept CAD, GBP, USD, SGD, AUD, and EUR.
Other popular activities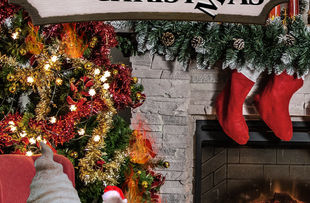 Very Faulty Christmas
At Mrs. Bookin's traditional Christmas meal, Santa is found dead. With 5 suspects played by actors, use your problem-solving skills to uncover the murderer. A detective will lead and help you solve!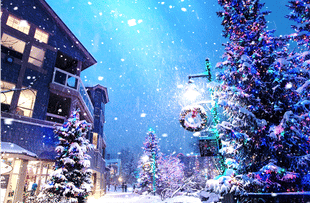 It Is a Wonderful Death
Get ready for a thrilling Christmas murder mystery game! A leading actor is found dead before the yuletide play, and it's up to you to crack the case. Put your detective skills to the test!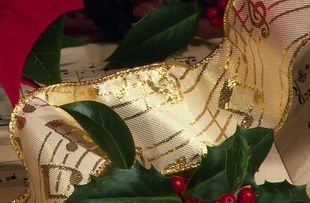 A Christmas Carol Catastrophe