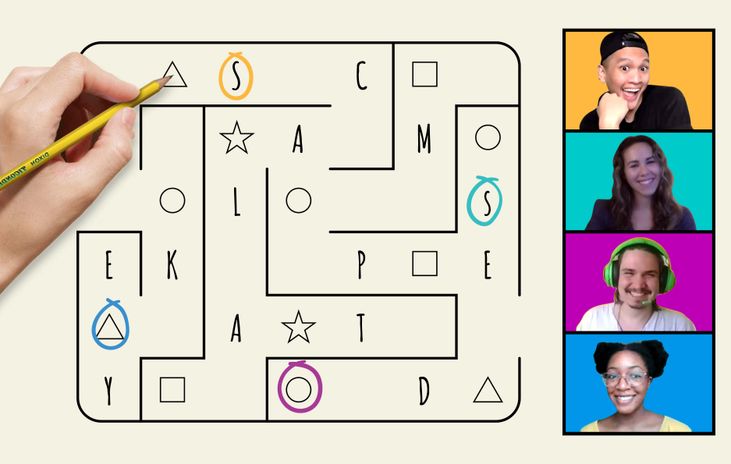 Tropical Escape
It's a beautiful island, but you don't want to be stuck there forever! Solve puzzles, crack codes, and escape ASAP! Good Luck!
Activity highlights
Unforgettable team building experiences
Crack the code and try to escape
Cool and engaging storyline
Event description
Your dream vacation just turned into a nightmare! Find your way out before you're stuck on the island forever!

You've been dreaming of this summer vacation with your team for a while. You set foot on the island to find out......there's no way out. The helicopter pilot decides to strand you on the island or maybe it was all part of a more elaborate plan. In any case, you have to get out of this breathtaking place before you run out of food and…coconut water!

Luckily, there seems to be a way out! With the help of your genius team, you are able to solve puzzles and work through the clues to make it to the getaway raft. Collaborate and brainstorm solutions to crack the code and start the engine.

How it works:
Our professional host will meet your team on an online platform to explain the rules of the game. Teams are then broken into smaller groups to compete against each other and see who can escape the fastest.
We recommend teams of about 8 participants. You are welcome to pe-assign players to each team.
Teams encounter videos, puzzles, clues, and problems that they solve together to finally escape!
In the end, the whole group comes back together and we announce the winner!

Virtually escape from the mundane with your coworkers. Tropical Escape is a fantastic option for a remote summer party or team building activity at any time of year!
What's included
Enthusiastic game host
All necessary links for the event
Dedicated moderators for each small team
What you need
PC or a laptop
Zoom (preferably in an app)
Webcam & headphones (optional)
---
---
Cancellation policy
We do not allow cancellations after booking. We are always happy to work with you if you need to reschedule your event, but please note a rescheduling fee may apply.

RESCHEDULING POLICY:
After a booking has been made, Client rescheduling within 2 weeks or less of the event date is subject to a fee equal to 25% of the total fee.
After a booking has been made, Client rescheduling within 72 hours or less of the event date is subject to a fee equal to £150 or 50% of the total fee whichever is greater will be applied at the time of your re-booking. Your event must be rescheduled within 365 days of your original event date.
FAQs
What is the plot of Tropical Escape?
You've been dreaming of this vacation for a long time but once you reach the island something seems off. This dreamy place is guarded by a strange host who doesn't want you to leave. Fortunately, there are some clues and puzzles that can lead you to the boat and enable you to escape this strange place. Tropical Escape is an interactive game that requires participants to bond and work as a team to win the game. It's ideal for helping virtual teams connect.
How can Tropical Escape Online Escape Room Game help my team bond?
Tropical Escape is run by our lively emcee who will not only help your team solve the puzzles but also facilitate team interaction. Teams will engage in an immersive game that requires them to brainstorm ideas and come up with creative solutions. They will work in small groups that encourage them to build relationships with their peers in a fun and collaborative environment.
How long does it take to complete this online escape room game?
Like many of our online escape rooms, Tropical Escape is a 60-min game. However, some teams may win the game earlier than others. At the end of the game, everyone will reconvene in the main room where they can catch up and talk about their game experience.
What is included in the cost of the Tropical Escape Virtual Game?
In addition to 60 minutes of pure fun, you'll also have the ongoing support of a dedicated event manager throughout the event planning process. Participants will receive all the necessary links for the event ahead of time and everything will be explained by a lively host!
How do I book an event on Tagvenue Virtual?
To book an online escape room for your team, send us an email at events@tagvenue.com or use the inquiry form on our website. Once the date and group size are confirmed, we'll provide you with a quote and all necessary information regarding the selected activity. You can then make a payment after providing us with the company billing details such as the address and VAT number (this applies to non-UK customers only). The booking confirmation and invoice are sent via email. You can securely pay with your CC ( Visa, MasterCard, Amex) via a link. We accept CAD, GBP, USD, SGD, AUD, and EUR.
Other popular activities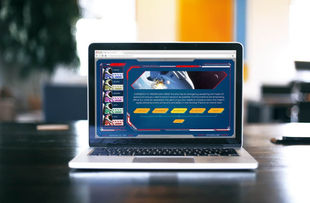 Space Escape
The spaceship to go back to Earth breaks down. To make it safely back to Earth, you must collaborate closely, repair the ship, restore its systems, and navigate the vessel through space.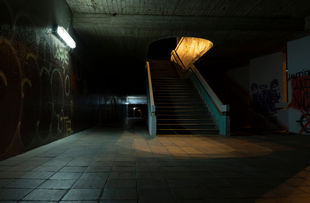 Basement Escape
As you approach the open house for a charming country cottage, you notice it appears abandoned. Suddenly, you hear the basement door close and lock behind you. Can you find a way out?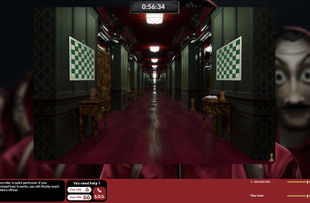 Casa De Papel
Join an epic heist with your team in a Casa de Papel-inspired virtual escape room! The Professor needs your talents to steal diamonds from a highly secure casino.Will you succeed in this mission?