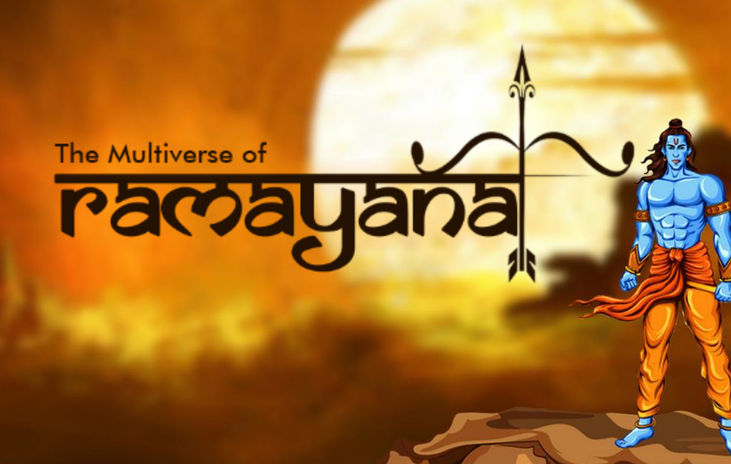 The Multiverse Of Ramayana
Save Sita from evil Ravana and bring her back home to celebrate your victory!
Activity highlights
Rescue Sita and defeat Ravana while working within the team
Become Rama in the Multiverse and catch a break from routine
Event description
The festival of lights is the celebration of good over evil! Celebrated with sweets, fireworks, and merry-making, Diwali is a cultural festival that will bring your team together.

If you're planning a diversity or a cultural activity, a virtual Diwali game might be just what you need to share cultural knowledge and happiness with your team. You've probably all heard about one of the most ancient epics in the world, if you haven't, you will discover the story while playing the game. Follow the journey of Rama and learn all about his journey with your team.

Participants get to play Rama, the hero of Ramayana in the multiverse. They go on a quest to rescue Rama's wife, Sita from the clutches of the evil king, Ravana of Lanka Island. In the multiverse, you reach the island country where you think Sita has been captured.

With the help of Rama's brother, Lakshmana, and the divine god and companion of Rama, you go on a quest to rescue Sita and defeat Ravana.

Diwali is all about the importance of good in the world. Together with their teammates, participants will find their way to Sita and rescue her from Ravana. Teams will immerse themselves in an epic plot that will allow them to discover more about culture and diversity through gamification.

What's included
Professional game hosts
Game link (the only thing you need before the event)
What you need
PC or a laptop
Earphones / headphones
Reliable internet connection
---
---
Cancellation policy
RESCHEDULING POLICY:
After a booking has been made, Client rescheduling within 2 weeks or less of the event date is subject to a fee equal to 25% of the total fee.
After a booking has been made, Client rescheduling within 72 hours or less of the event date is subject to a fee equal to £150 or 50% of the total fee whichever is greater will be applied at the time of your re-booking. Your event must be rescheduled within 365 days of your original event date.

CANCELLATION, LOW-SHOW, AND NO-SHOW POLICY: No refunds will be issued for reduced event participant headcount turnout at an event ("Low-Show"), zero participant turnout at an event ("No-Show"), and/or event cancellation. If you provide notice at least 72 hours in advance of the event for a Low-Show, No-Show, or cancellation then credit towards a future event may be issued in accordance to the rescheduling policy above. Any credit issued will be in accordance with the rescheduling policy above and must be utilized within 365 days of your original event date.
FAQs
What is The Multiverse of Ramayana Escape Room Game about?
The Multiverse of Ramayana is all about defeating the evil king of Lanka Island, Ravana, who has kidnapped the wife of Rama. With the help of Lakshmana and a divine god, you play the role of Rama, the protagonist of the Ramayana epic. Ramayana is the story behind the Diwali - the Festival of Lights, which is celebrated in various parts of the world every year. This virtual escape room teaches teams something new and is ideal for multicultural teams to discover more about different cultures.
When can I host The Multiverse of Ramayana for my team?
For Diwali - the festival of lights, of course! Celebrate virtual Diwali with your remote team or friends despite the distance. The Multiverse of Ramayana is perfect for a culture-building event as participants will learn facts and legends of Indian culture while engaging in an interactive and collaborative game. We recommend hosting this virtual escape game for Diwali,and diversity and inclusion activities or simply as a team-building activity at any time of the year.
How many participants can participate in this virtual event?
The Multiverse of Ramayana is an online escape room game that can be played by a minimum of two people. The event can be hosted for teams of up to 200 people. Larger teams will be split into smaller groups for a smoother experience.
What is included in the cost of The Multiverse of Ramayana Escape Game?
The price includes our ongoing support to help you plan the event and the help of our professional hosts to make sure that your team has a blast! A link to the game will be provided to you before the event which means you don't have to worry about a thing!
How far in advance should I book a virtual team-building experience for my team?
We recommend booking the event by September if you're planning a virtual Diwali party for your crew. If not, it's best to book the event at least two to three weeks in advance so that you can prepare your team for the event and we can assist you with all the planning.
I'd like to book this virtual event. How do I proceed?
To book The Multiverse of Ramayana, make sure to contact us at least a month or two-three weeks in advance. Send us an email at events@tagvenue.com or use the inquiry form on our website. Once the date and group size are confirmed, we'll provide you with a quote and all necessary information regarding the selected activity. You can then make a payment after providing us with the company billing details such as the address and VAT number (this applies to non-UK customers only). The booking confirmation and invoice are sent via email. You can securely pay with your CC ( Visa, MasterCard, Amex) via a link. We accept CAD, GBP, USD, SGD, AUD, and EUR.
Other popular activities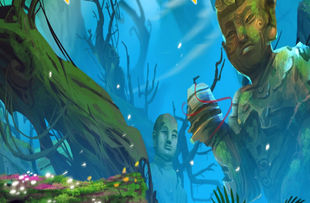 Lost Treasure Of Sundarbans
Are you brave enough to enter the depths of this mysterious jungle and claim the treasure that has been lying there for centuries? Gather your team and take the risk! Win the treasure or get trapped!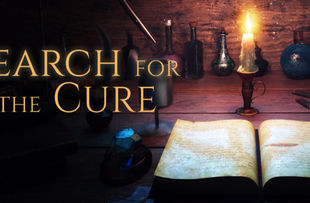 Search For the Cure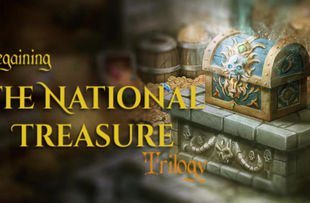 National Treasure
The Artefacts Bureau requires the expertise of brilliant historians and cryptologists like you once more! Team up before the national treasure is taken away!