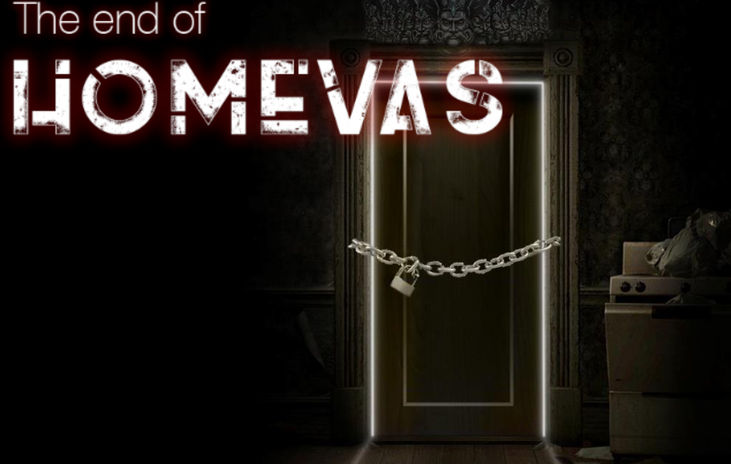 The End Of Homevas
Escape your home before the dark energy takes over!
Activity highlights
Defeat an evil force together with your teammates
Collaborate and communicate while fighting dark energy of Homevas escape
Event description
Home is all fun until the dark energies start absorbing all the positive vibes and try to take away your peace of mind. But you can stop them… by escaping the house.

Home is where your sweetest memories reside. But this is about to change when things slowly start to get weird. Things in your house seem to have been displaced. It also seems like this mysterious dark energy has found a way around new-age technology.
Will you be successful in defeating this evil force and ending your torment? Only time will tell.

Join forces with your colleagues as you embark on this journey against evil energy. Participants will need to trust each other, delegate tasks, and communicate effectively to find their way out of this misery. Teams that can efficiently work as one are more likely to succeed in winning the game.

Crafted with team building in mind, The End of HomeVas focuses on the following:
Communication
Problem-solving
Delegation
Trust
Innovative Thinking

The game focuses on all the necessary ingredients for successful team building, so why not bring your team together and end this HomeVas before it takes over your sanity! The End of HomeVas is excellent as an employee engagement activity or an office party any time of the year. So book now and watch your team shine!

---
---
Cancellation policy
RESCHEDULING POLICY:
After a booking has been made, Client rescheduling within 2 weeks or less of the event date is subject to a fee equal to 25% of the total fee.
After a booking has been made, Client rescheduling within 72 hours or less of the event date is subject to a fee equal to £150 or 50% of the total fee whichever is greater will be applied at the time of your re-booking. Your event must be rescheduled within 365 days of your original event date.

CANCELLATION, LOW-SHOW, AND NO-SHOW POLICY: No refunds will be issued for reduced event participant headcount turnout at an event ("Low-Show"), zero participant turnout at an event ("No-Show"), and/or event cancellation. If you provide notice at least 72 hours in advance of the event for a Low-Show, No-Show, or cancellation then credit towards a future event may be issued in accordance to the rescheduling policy above. Any credit issued will be in accordance with the rescheduling policy above and must be utilized within 365 days of your original event date.
FAQs
What is the plot of End of HomeVas Escape Room Game?
The End of HomeVas is an escape room game based on an immersive plot where participants find themselves trapped at home. However, their home is not a safe haven anymore because it is possessed by some unknown evil force. Time is running out, and you might be trapped in there forever unless your team collaborates, examines clues, and solves the challenges. The aim of the game is to escape from your home within 60 minutes before it's too late!
Can I combine two events for an online team building experience?
Yes! If you're planning to host a fun online day with your team or a virtual away day, we can combine and plan several activities for your team. For instance, we can host an escape room game followed by a cocktail-making class.
Is End of HomeVas good for team building?
Yes! With lots of challenges and riddles for your team to overcome and solve, this escape game is an excellent opportunity to revive team spirit. End of HomeVas is excellent for beating the Monday blues and bringing a smile to your colleagues' faces.
Can you host the game for a team of 10 people?
Yes! And we can arrange for fewer or more than 200 people if you let us know before the event. Our usual capacity is 10-200.
How do I book an experience for my team?
To book any of our online activities on Tagvenue, simply email us at events@tagvenue.com or use the inquiry form on our website to get in touch with us. Once the date and group size are confirmed, we'll provide you with a quote and all necessary information regarding the selected activity. You can then make a payment after providing us with the company billing details, such as the address and VAT number (this applies to non-UK customers only). The booking confirmation and invoice are sent via email. You can securely pay via a link with your CC ( Visa, MasterCard, Amex). We accept CAD, GBP, USD, SGD, AUD, and EUR.
Other popular activities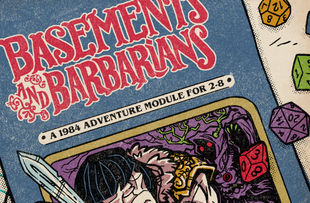 Basements & Barbarians
In this virtual escape room set in 1984, help solve the mystery of the missing Catacomb Master during a Halloween night session of Catacombs & Creatures before time runs out!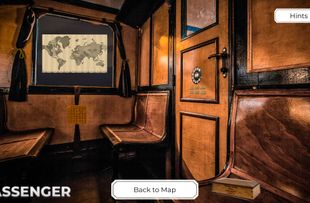 Arctic Express Escape Game
Board the Arctic Express Train to an unknown destination and see if you and your team can solve the riddles to survive and escape a potential tragedy. The Arctic Express Train is waiting for you!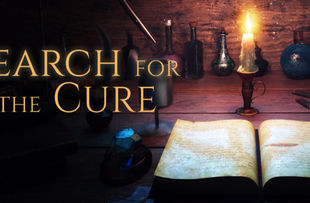 Search For the Cure