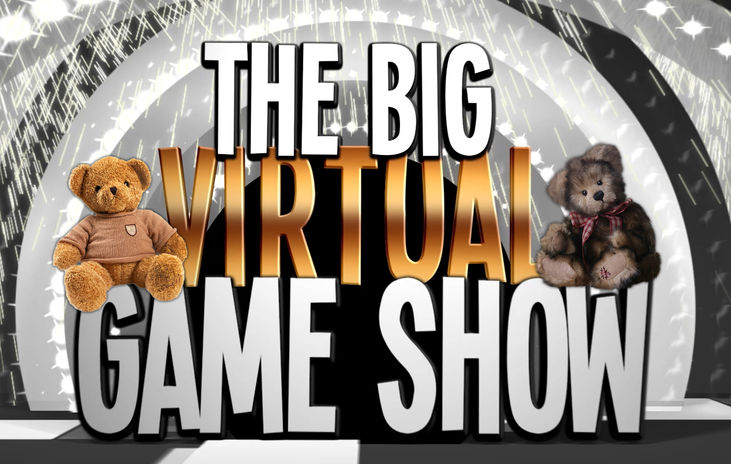 The Big Virtual Game Show
Play your favourite TV Game Shows from the 80s, 90s and 2000s with your mates!
Activity highlights
Selection of interactive games
Event Description
This is not your ordinary Gameshow! Make it big and fun when hosting a virtual team-building activity with your crew!

Whether you're looking for an employee appreciation gift or an activity for your next remote office party, The Big Virtual Gameshow has got you covered! Highly interactive and exciting, this unique game is an epic throwback to 80s, 90s, and 2000s TV Game Shows! All you'll have to do is share a link with your colleagues, hop on Zoom and let our energetic Game Master entertain you!

Our Game Master will be broadcasting from a professional studio with HD video and high-quality audio. A green screen will be used to display images and movies. Individual and team scores are displayed on the live scoreboard during the Game Show, adding to the suspense and excitement!

Participants will be met by the event host via Zoom on the day of the event before being briefed on the activity. In the main zoom session, teams will be divided into smaller groups, with everyone competing together.

The Virtual Game Show lasts for approximately 60-70 minutes and features several rounds:

Face-Off – Our unique, hilarious ice-breaker game will start the show off!
The Celebrity Boss Round – Send in 4 photos of your boss and colleagues and we will photoshop them in a Guess The Celebrity photo round. This is very entertaining and always good for a laugh!
The Conveyor Belt – Can you remember all the items on The Virtual Game Show factory conveyor belt? Look out for the Cuddly Toy!
Our Survey Says – Our survey asked 100 people questions and it's up to you to find out the most popular answers.
Road Race – Watch your colleagues race against famous faces as your team controls the cards using just their voices!
Scavengers – A team scavenger hunt. Compete from head to head to find the most items before the clock runs out!
Wheelie Good Game – Prepare to get dizzy with our wheel of fun.
Blinko – A chance to win big points and turn the tide of the game with our Blinko machine! Players use their voices to activate the virtual machine which will drop a ball to score points.

The Virtual Game Show is a fun and humorous approach to encouraging teams to collaborate. Guests will participate in a variety of mini-games that will put their speed, knowledge, memory, and even artistic abilities to the test!
What's included
Professional studio setup with green screen
Experienced event host
Full pre event support & planning
Customisation available for personalised rounds
What you need
PC / Laptop with a camera
Zoom
Reliable Internet connection
Pen and paper
---
---
Cancellation policy
RESCHEDULING POLICY:
After a booking has been made, Client rescheduling within 2 weeks or less of the event date is subject to a fee equal to 25% of the total fee.
After a booking has been made, Client rescheduling within 72 hours or less of the event date is subject to a fee equal to £150 or 50% of the total fee whichever is greater will be applied at the time of your re-booking. Your event must be rescheduled within 365 days of your original event date.

CANCELLATION, LOW-SHOW, AND NO-SHOW POLICY: No refunds will be issued for reduced event participant headcount turnout at an event ("Low-Show"), zero participant turnout at an event ("No-Show"), and/or event cancellation. If you provide notice at least 72 hours in advance of the event for a Low-Show, No-Show, or cancellation then credit towards a future event may be issued in accordance to the rescheduling policy above. Any credit issued will be in accordance with the rescheduling policy above and must be utilized within 365 days of your original event date.
FAQs
How does the Big Virtual Game Show work?
The Big Virtual Gameshow is a great way to show your employees how much you appreciate them. It makes a great team building activity, or as an office party for remote teams. The activity is hosted by a gamemaster. It offers a combination of TV Game Shows from different eras for your entertainment. Team members participate in several engaging activities such as Face-off, Celebrity Boss Round, and Conveyor Belt, among others. For more information, please see the list in the event description.
How can the Big Virtual Game Show boost teamwork?
Participants work in small groups where they collaborate and communicate with each other to finalise their answers or choices. Entertaining and highly interactive, the Big Virtual Game Show will energise your team and lift their spirits after an epic throwback game show. We recommend randomly assigning your employees to different teams so that they interact with new faces and get to know the people around their virtual office.
What is the duration of the Big Virtual Game Show?
Up to 75 minutes if you want your team to take a shot at all the challenges. If you wish to customise the event and make it shorter by skipping some of the rounds, please let us know in advance so that we can ensure a seamless experience for your team.
How many participants can play the Big Virtual Game Show simultaneously?
The game show is ideal for small virtual parties with colleagues and friends. The event can be hosted for up to 60 people with 6 being the minimum requirement.
How do I book a virtual experience for my team on Tagvenue Virtual?
To book a virtual experience for your team, enquire via our platform or send us an email at events@tagvenue.com. We'll get back to you ASAP and confirm the availability and pricing of the virtual activity. If these suit your needs, simply book the event by providing the following: company billing details: address, and VAT number (for non-UK customers only). We'll revert back with a booking confirmation and an invoice. A payment link will be provided where you can securely pay with your CC ( Visa, MasterCard, Amex). We accept CAD, GBP, USD, SGD, AUD, and EUR.
Other popular activities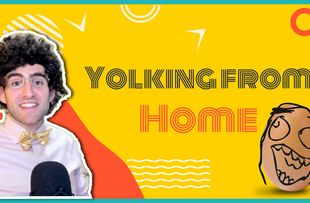 Yolking from Home - Family Feud
With 6 different simple games to choose from, this fully hosted activity via Zoom is guaranteed to get the conversation started, encourage participation, and lighten the mood in your virtual meetings!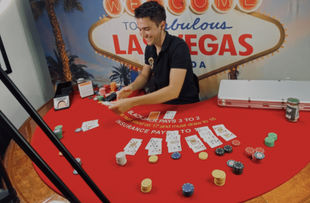 Virtual Casino Night
Indulge in various thrilling games such as Blackjack, Three-Card Poker, Texas Hold Em-Poker, Roulette, and Craps from the comfort of your desk. Experience the excitement of Las Vegas!