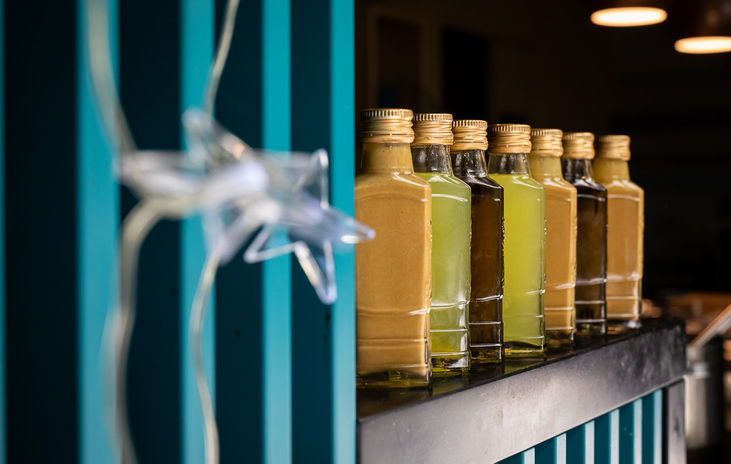 Polish Liqueurs Virtual Workshop
Learn how to craft unique Polish Liqueurs with a professional chef
Availability
6am to 6pm GMT
Activity highlights
Live step-by-step interactive private class
Possibility to discover the Polish liqueur making traditions
File with detailed recipes after the class
Hosted in English/French/Spanish/Polish
Event description
Another social event means another online happy hour to enjoy!

On a winter or summer Friday night, Polish liqueurs are all you need. Learning about, crafting, and of course, tasting unique liqueurs are all part of our Polish liqueurs workshop.
Since ancient times, liqueur making has been a skilled craft. Many Poles today still make "nalewki" at home using family recipes that have been passed down through the generations. Some liqueurs, like the ones you will make during our Polish liqueurs online course, are ready right away while others require weeks or even months to develop.

You will learn how to make the lemon and coffee liqueurs, honey and spice liqueurs, and other popular Polish liqueurs during this online course. Additionally, you will learn about Polish liqueur-making customs. This activity is perfect for a virtual birthday party with friends and family or for an epic virtual office party with your team!

You will receive a list of equipment and a shopping list with all the ingredients so that you can have everything ready for the class. The skilled host will be there to greet you in a fully equipped studio.

You will receive detailed liqueur recipes from the chef's family cookbook after the event.

Note:
On request, the workshop can be conducted in Spanish, French, Polish, or English.
The maximum number of participants depends on the video call software you choose; for example, Zoom has a 1000-person capacity.

What's included
List of ingredients and equipment
Link to the online meeting
File with recipes
What you need
Cooking equipment
Ingredients
PC / laptop / tablet with a camera
Reliable Internet connection
Video call software (Zoom, MS Teams, Google Meet)
---
---
Cancellation policy
RESCHEDULING POLICY:
After a booking has been made, Client rescheduling within 2 weeks or less of the event date is subject to a fee equal to 25% of the total fee.
After a booking has been made, Client rescheduling within 72 hours or less of the event date is subject to a fee equal to £150 or 50% of the total fee whichever is greater will be applied at the time of your re-booking. Your event must be rescheduled within 365 days of your original event date.

CANCELLATION, LOW-SHOW, AND NO-SHOW POLICY: No refunds will be issued for reduced event participant headcount turnout at an event ("Low-Show"), zero participant turnout at an event ("No-Show"), and/or event cancellation. If you provide notice at least 72 hours in advance of the event for a Low-Show, No-Show, or cancellation then credit towards a future event may be issued in accordance with the rescheduling policy above. Any credit issued will be in accordance with the rescheduling policy above and must be utilized within 365 days of your original event date.
FAQs
What is the Virtual Polish Liqueurs Workshop?
The online Polish Liqueurs Workshop is all about crafting some unique Polish Liqueurs with the help of a professional chef who will guide you through the process. It is a private online class where participants get the chance to discover Polish liqueur-making traditions and taste some unique liqueurs. It's perfect as a virtual birthday party activity or a Christmas event with your friends or colleagues.
Does my team need to get the ingredients for this virtual workshop?
Yes! We will provide you with a list of ingredients and equipment before the event so that you have enough time to get everything before the workshop. Don't worry, because you won't have a hard time finding the ingredients!
How long does the virtual workshop last?
Two hours. However, we can adjust the duration of the activity according to your event requirements. We can skip some of the event bits and get straight to the crafting if this is what your team wants. Drop us a line so that we can craft the best experience possible for you!
Can this event be hosted for hybrid teams?
Totally! It's a fun event for hybrid teams as employees can craft their liqueurs in the office kitchen while connecting with those working remotely. It's a perfect experience for bringing your team together and experiencing something unique.
How do I book an online workshop on Tagvenue Virtual?
To book our online liqueur workshop, send us an email at events@tagvenue.com or use the inquiry form on our website to get in touch with us. Once the date and group size are confirmed, we'll provide you with a quote and all necessary information regarding the selected activity. You can then make a payment after providing us with the company billing details such as the address and VAT number (this applies to non-UK customers only). The booking confirmation and invoice are sent via email. You can securely pay with your CC ( Visa, MasterCard, Amex) via a link. We accept CAD, GBP, USD, SGD, AUD, and EUR.
Other popular activities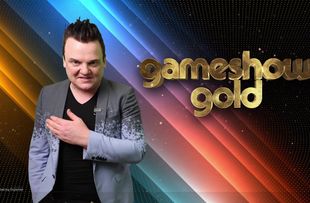 Cocktail Gameshow Gold (Online)
Upgrade your cocktail party to a fun and interactive cocktail-making game show! Play games and shake up 4 delicious cocktails in a professional studio bar setting.Time to host a virtual happy hour !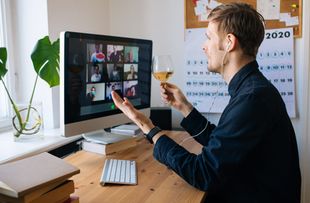 Seasonal Virtual Wine Tasting
Whether you need an icebreaker, office party activity for the holiday season, or a corporate team bonding event, our virtual wine tastings are the perfect solution.Book your event now.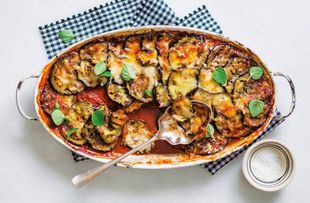 Italian Favourites Cooking Class
Join your team on a culinary adventure and learn how to make your favourite Italian dish with our online cooking class hosted by a chef from Jamie Oliver Cookery School. Perfect for remote teams!