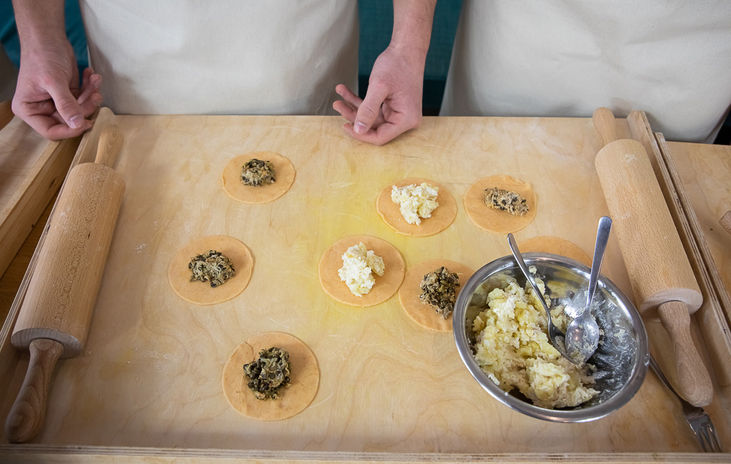 Polish Dumplings Online Cooking Class
Learn to make Poland's most famous dish with a private chef!
Availability
6am to 6pm GMT
Activity highlights
A chance to discover Polish cooking traditions
A wide range of ingredients to choose from
Try Poland's ultimate comfort food
No skills or fancy cooking equipment required
Hosted in English/French/Spanish/Polish
Event description
Pierogis are Poland's most popular comfort dish and are a favourite during Christmas as well. Making dumplings is a perfect group activity that will uplift everyone's mood and inspire creativity. Moreover, they are quite easy to prepare and are definitely delicious!

Before the online cooking class, you will get all the information necessary to get ready - the basic equipment and a shopping list with the ingredients for endless filling combinations. There will be an option for everyone - vegetarian and vegan combinations are included. You may need to cook some of the ingredients prior to the event.

The host will welcome everyone into the online experience from a fully equipped studio. During the class, you will get to know how to knead and roll the dough, then you will discover various folding techniques and hacks that can make the pierogis really tasty. The class ends with a delicious meal and a group discussion about participants' dumpling-making choices and experiences.

After the event, you will receive a file with detailed recipes and preparation tips.

The class can be conducted in English, French, or Polish. Spanish upon request.
What's included
List of ingredients and equipment
File with recipes
Link to the online meeting
What you need
Basic cooking equipment
Ingredients
PC / laptop / tablet with a camera
Reliable Internet connection
Video call software (Zoom, MS Teams, Google Meet)
---
---
Cancellation policy
RESCHEDULING POLICY:
After a booking has been made, Client rescheduling within 2 weeks or less of the event date is subject to a fee equal to 25% of the total fee.
After a booking has been made, Client rescheduling within 72 hours or less of the event date is subject to a fee equal to £150 or 50% of the total fee whichever is greater will be applied at the time of your re-booking. Your event must be rescheduled within 365 days of your original event date.

CANCELLATION, LOW-SHOW, AND NO-SHOW POLICY: No refunds will be issued for reduced event participant headcount turnout at an event ("Low-Show"), zero participant turnout at an event ("No-Show"), and/or event cancellation. If you provide notice at least 72 hours in advance of the event for a Low-Show, No-Show, or cancellation then credit towards a future event may be issued in accordance to the rescheduling policy above. Any credit issued will be in accordance with the rescheduling policy above and must be utilized within 365 days of your original event date.
FAQs
What is the Polish Dumplings Online Cooking Class?
Pierogies, also known as Polish Dumplings are a delicious comfort food that will remind you of your grandma's cooking! During the online cooking class, you will learn how to prepare one of the most famous local foods of Poland. Our chef/ host will guide you through the steps while sharing some fun facts about Polish culture and food. You will use ingredients that are easy to find so that you can replicate the cooking process at any time! Our cooking class doesn't require any previous experience. A grocery list will be provided to all participants.
What is the maximum capacity of the Polish Dumplings Cooking Class?
Our cooking class can be hosted for a small family reunion of 6 to 10 people or larger teams of up to 200 people. For anything less or more, please contact us.
How long is the Polish Dumplings online cooking class?
We know you're hungry, but tasty things take some time to cook. Our cooking classes last up to two hours but at least, you will get to enjoy the most delicious pierogies by the end of it.
Do you offer vegetarian options for the cooking class?
Yes! If you have any dietary restrictions, please let us know in advance so that we can arrange our cooking class accordingly and provide you with a different grocery list.
How do I book the Polish Dumplings online cooking class?
To book our Polish Dumplings Online Cooking Class, You can either use the 'Enquire Now' option on the event page to proceed with the booking or get in touch with us at events@tagvenue.com. Let us know your guest size and preferred dates and we'll get back to you with the answers asap. Then we proceed with the payment- all you have to do is provide us with your company's details such as the address and VAT number (for non-UK Customers only) following which we'll send you an invoice and a link for \payment. You can then securely pay with your CC ( Visa, MasterCard, Amex) via a link. We accept CAD, GBP, USD, SGD, AUD, and EUR.
Other popular activities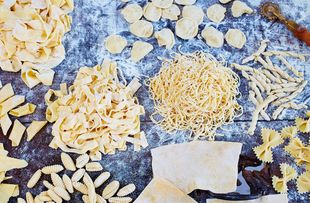 Pasta Master - Online Cooking Class
Become a Pasta Master and learn how to make authentic Italian dishes like Spaghetti alla puttanesca or Gnocchi with our virtual cooking class. Hosted by Jamie Oliver's Cookery School, time to bond!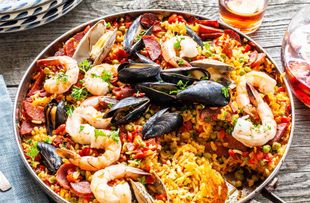 Spanish Classics Cooking Class
Gather your team for a Spanish virtual cooking class! Learn to make Paella Valenciana or Gazpacho with a friendly chef from Jamie Oliver Cookery School. Perfect for both beginners and pros!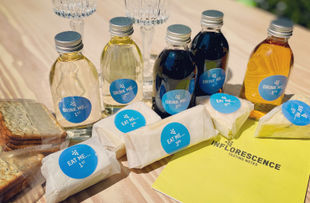 Virtual Cheese and Wine Tasting
Organizing your yearly team-building event or searching for a fantastic gift for your employees? Look no further! Our virtual wine and cheese tasting experience is the way to delight your guests,