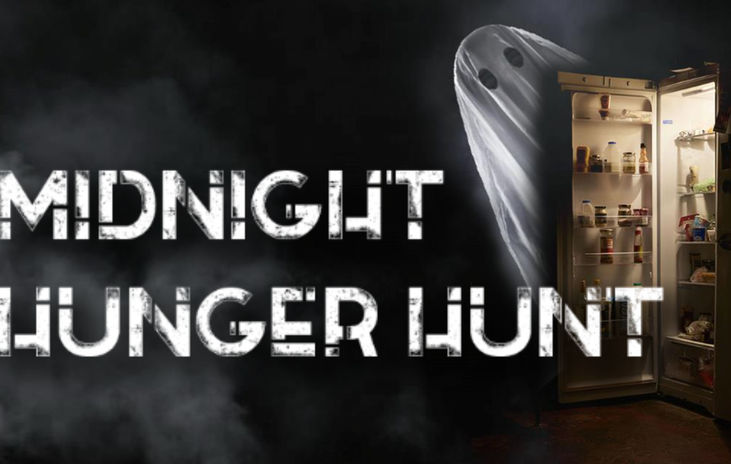 Midnight Hunger Hunt
Midnight hunter strikes again! Find the key to the snacks to stop the loud tummy rumbles!
Activity highlights
Protect your snacks at all cost
Have a true blast with your colleagues
Event description
Movie nights are fun and games until you can't get your hands on your favourite snacks! Figure out who locked the fridge and find the key to your delicious munchies.

It's a typical weekend night of binge-watching your favourite shows with your crew. The clock strikes midnight and it seems that someone played a trick on you. Your stomachs are growling for a night snack when you realise that your fridge is mysteriously locked. Who could have done that to you and why?

Who has planned this prank to ensure that you and your gang can't enjoy these new munchies? Could it be a jealous younger sibling? Whoever it was, you won't let them stop you from eating your snacks! Then, suddenly you find another important clue – a locked cupboard!

Will you and your friends be able to solve this mystery and unlock the fridge? Find out by booking this experience right away.

Midnight Hunger Virtual Hunt is perfect as an entertaining virtual team-building experience or a group virtual meeting that requires some super fun activity!
What's included
Energetic event hosts
Zoom link (the only thing you need before the event)
What you need
PC or a laptop
Earphones / headphones
Reliable internet connection
Zoom (works best in app)
---
---
Cancellation policy
RESCHEDULING POLICY:
After a booking has been made, Client rescheduling within 2 weeks or less of the event date is subject to a fee equal to 25% of the total fee.
After a booking has been made, Client rescheduling within 72 hours or less of the event date is subject to a fee equal to £150 or 50% of the total fee whichever is greater will be applied at the time of your re-booking. Your event must be rescheduled within 365 days of your original event date.

CANCELLATION, LOW-SHOW, AND NO-SHOW POLICY: No refunds will be issued for reduced event participant headcount turnout at an event ("Low-Show"), zero participant turnout at an event ("No-Show"), and/or event cancellation. If you provide notice at least 72 hours in advance of the event for a Low-Show, No-Show, or cancellation then credit towards a future event may be issued in accordance to the rescheduling policy above. Any credit issued will be in accordance with the rescheduling policy above and must be utilized within 365 days of your original event date.
FAQs
What is the plot of Midnight Hunger Hunt Escape Room Game?
It's your usual movie night with your favourite crew, and you're craving some munchies. So you head to the kitchen to find out that someone has locked the fridge and left some hints around the place. It seems like someone wasn't invited to your movie night, but that won't stop you from getting your hands on the snacks. Join forces with your team to examine clues and solve puzzles to find the key to the fridge and enjoy your well-deserved snacks! Midnight Hunger Hunt is perfect for teams looking for some lighthearted fun and a collaborative game.
Does my team need any experience to play this online escape room game?
Not at all! Midnight Hunger Hunt is a collaborative game and therefore you'll be working together to solve the mystery. So don't worry, our energetic host will be there to help you out in case you get stuck and hungry!
How many people can play Midnight Hunger Hunt at the same time?
As few as two and as many as 200 people, which makes this game perfect for a small virtual birthday party for colleagues or a virtual team-building experience at a mid-sized company.
How can my team prepare for the event?
By getting themselves some snacks so as not to get hungry in real life! But all jokes aside, our host and event manager will take care of everything from A to Z. All you have to do is make sure that your team has a stable internet connection and access to Zoom. Headphones and a webcam are optional.
How can I book a virtual escape room game on Tagvenue Virtual?
Send us an email at events@tagvenue.com or use the inquiry form on our website. Once the date and group size are confirmed, we'll provide you with a quote and all necessary information regarding the selected activity. You can then make a payment after providing us with the company billing details such as the address and VAT number (this applies to non-UK customers only). The booking confirmation and invoice are sent via email. You can securely pay with your CC (Visa, MasterCard, Amex) via a link. We accept CAD, GBP, USD, SGD, AUD, and EUR.
Other popular activities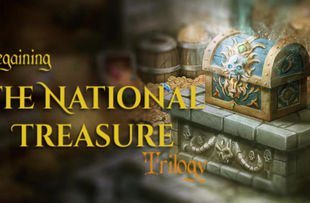 National Treasure
The Artefacts Bureau requires the expertise of brilliant historians and cryptologists like you once more! Team up before the national treasure is taken away!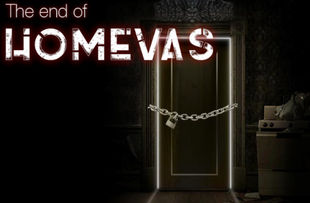 The End Of Homevas
Love being at home? Well, you're now trapped in it! Team up with your mates to find the way out! Homevas is a virtual escape room game, promoting collaboration and problem-solving skills.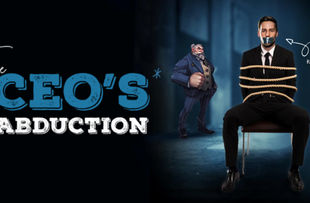 The CEO's Abduction
Put your problem-solving skills to the test and save your CEO in this thrilling online escape room game! Work together with your team to decipher clues and solve puzzles to bring him back.