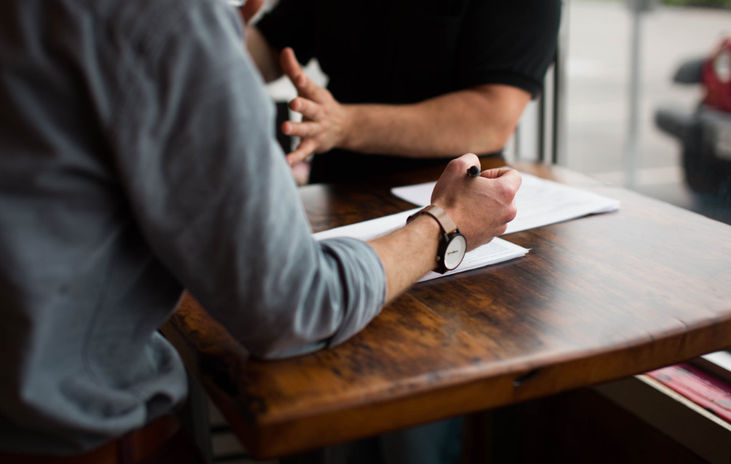 Keynote and Workshops
Discover what makes you special through personal coaching and hands-on experience.
Activity highlights
Learn how to develop your personal brand
Maximize your mentoring relationships
Develop your negotiating skills
Start to manage efficiently
Event description
Time to discover what makes you unique. Discover all the essentials of personal branding and effective communication.

Our workshops will help employees create personal brands from scratch. You can choose from different workshops to meet your needs. Discover more about your personal style, eliminate imposter syndrome, learn how to communicate assertively, and more. This workshop is ideal for virtual teams that require some practical tips to enhance their communication and leadership skills while working from home.

Choose from six different workshop topics:
1. Assertive communication
2. Effective Management
3. Negotiate to Yes
4. How to maximise mentoring relationships
5. Ditch the Imposter Syndrome
6. Personal Branding for Career Growth

How does it work?
The Keynote Workshop is delivered online. Participants receive the content and our coaches are available to answer questions and help enhance their skills. Using breakout rooms, participants interact with their peers and discuss their experiences, making it easier to absorb information. The workshop focuses on open conversation and brings clarity to employees struggling with personal branding or imposter syndrome.

Fully interactive and insightful, the Keynote workshops are excellent for getting your team talking and discovering brand new ideas and solutions!
What's included
Link to the event
Professional and educated host
What you need
PC/laptop
Latest version of Zoom
---
---
Cancellation policy
RESCHEDULING POLICY:
After a booking has been made, Client rescheduling within 2 weeks or less of the event date is subject to a fee equal to 25% of the total fee.
After a booking has been made, Client rescheduling within 72 hours or less of the event date is subject to a fee equal to £150 or 50% of the total fee whichever is greater will be applied at the time of your re-booking. Your event must be rescheduled within 365 days of your original event date.

CANCELLATION, LOW-SHOW, AND NO-SHOW POLICY: No refunds will be issued for reduced event participant headcount turnout at an event ("Low-Show"), zero participant turnout at an event ("No-Show"), and/or event cancellation. If you provide notice at least 72 hours in advance of the event for a Low-Show, No-Show, or cancellation then credit towards a future event may be issued in accordance to the rescheduling policy above. Any credit issued will be in accordance with the rescheduling policy above and must be utilized within 365 days of your original event date.
FAQs
What is the Keynote Personal Branding workshop for professional development?
The Keynote workshop consists of different topics that participants may choose. From personal branding and imposter syndrome to negotiation skills, teams can pick what best suits their career needs. Delivered online, the Keynote Workshop works best in smaller groups where participants can fully interact with the coaches.
Does my team need to attend all the offered workshops?
No! You can choose one or two topics. It all depends on your team's needs, availability and schedules. We recommend all the workshops if you want to help your employees advance in their careers and one or two to further their knowledge in a specific field.
How is the Personal Branding online professional development workshop carried out online?
Delivered via Zoom, Google Meet, or your preferred communication platform, our coaches host the Keynote workshop. The conversation is facilitated using breakout rooms where participants can discuss their ideas and share their experiences. The use of the chat box is encouraged for questions and comments.
Can the workshop help my team in their professional growth?
Yes! This online workshop will help teams enhance their communication skills and personal brands, depending on the chosen topic. Our workshops are designed to help anyone, from junior employees to leaders grow professionally.
How do I book an online professional development workshop on Tagvenue?
To book one of the virtual workshops, let us know which topic suits you best. Email us at events@tagvenue.com or use the inquiry form on our website to get in touch with us. Once the date and group size are confirmed, we'll provide you with a quote and all necessary information regarding the selected activity. You can then make a payment after providing us with the company billing details such as the address and VAT number (this applies to non-UK customers only). The booking confirmation and invoice are sent via email. You can securely pay with your CC ( Visa, MasterCard, Amex) via a link. We accept CAD, GBP, USD, SGD, AUD, and EUR.
Other popular activities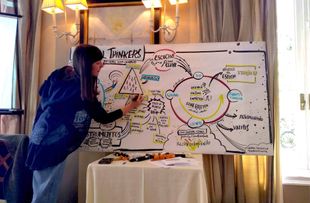 Visual Thinking
Join our Visual Thinking Workshop and learn to use visual maps to organise your ideas. This step-by-step course is designed for professionals and teaches basic shapes, symbols, and text.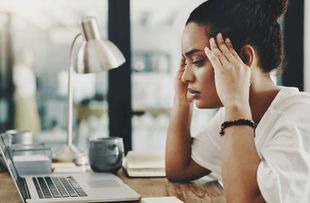 Burnout Management Online Workshop
Without proper strategies, physical and emotional exhaustion can take hold, leaving staff drained. Learn how to manage work-life balance and reduce burnout's negative impact with easy tools and tips!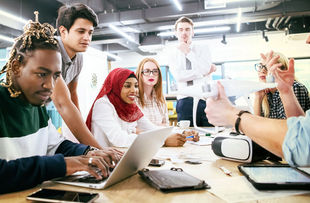 Diversity and Inclusion Consulting
Improve your company culture and boost employee happiness with our DEI policies and training. Enhance empathy, awareness, and inclusivity skills to better serve customers and create a safe workplace.