Indigenous Fundamentals Workshop
Gain knowledge and empowerment with fundamental terminology, necessary for using your voice to take steps towards allyship.
Availability
24/7 Mon-Sun
Activity highlights
Led by an expert facilitator
Understanding Truth & Reconciliation
Gain knowledge to talk about Indigenous matters
Workshop Details
Join us on an insightful journey with the Indigenous Fundamentals Workshop, where understanding and enlightenment await. Get ready to learn about essential Indigenous topics, presented with wit and wisdom.

This workshop will help you grasp the right terminology and comprehend key issues like systemic racism and intergenerational trauma. You'll acquire the knowledge needed to participate in meaningful conversations on Indigenous matters.

Explore a range of subjects including Unceded and Traditional Territory, The Indian Act, Residential Schools, UNDRIP, The National Inquiry into Missing and Murdered Indigenous Women and Girls, and the role of corporations.

Our expert facilitator will adapt the workshop to your organization's specific goals, using engaging prompts and exercises. With the interactive app, Slido, you can connect with the facilitator live and ask questions anonymously.

Hosted on Sum of Us' virtual platform, or another of your choice, the Indigenous Fundamentals Workshop will equip you with the understanding and confidence to support Indigenous causes.
What's included
Presented by an expert in their field
Virtual link provided
Integrated proven prompts and exercises to support individual learning
What you need
Computer and internet connection to access the live seminar
Pen and paper / online notepad for live exercises and take home notes
Cell phone or computer for Slido (access to be given at the time of seminar)
---
---
Cancellation policy
After a booking has been made, Client rescheduling within 72 hours or less of the event date is subject to a rescheduling fee of $500. Your event must be rescheduled within 90 days of the original booking date.

Cancellation, Low-Show, and No-Show Policy: No refunds will be issued for reduced event participation headcount turnout at an event ("Low-Show"), zero participant turnout at an event ("No-Show") and/or event cancellation. If you provide notice of cancellation at least 72 hours in advance of the event, then credit towards a future event may be issued in accordance with the rescheduling policy above.
FAQs
What is The Indigenous Fundamentals Workshop?
It's an educational seminar that equips participants with an understanding of essential Indigenous topics, such as terminology, systemic racism, and intergenerational trauma. It aims to empower attendees with the knowledge and confidence to engage in meaningful conversations and support Indigenous causes.
How does The Indigenous Fundamentals Workshop work?
It provides a tailored educational experience led by an expert facilitator. The workshop is customized to the specific goals and needs of the participants' organization, incorporating a range of subjects related to Indigenous topics. To support individual learning, the facilitator employs engaging prompts and exercises throughout the seminar. Attendees have the opportunity to interact with the facilitator live and ask questions anonymously using the Slido app.
Is The Indigenous Fundamentals Workshop suitable for dispersed remote teams?
Yes! The workshop is held on a virtual platform, typically Sum of Us, but it can also be hosted on alternative platforms if needed. This format allows remote teams to participate and engage in the seminar regardless of their physical location.
How many participants are required for The Indigenous Fundamentals Workshop?
The workshop can accommodate a wide range of participants, from just 1 individual to as many as 500 attendees. It is customized to suit the specific goals and needs of each organization, making it a flexible and adaptable educational experience for groups of various sizes.
How do I proceed with the booking?
You can either enquire via our platform or send an email to events@tagvenue.com. We will promptly respond with the availability and pricing of the virtual activity. If the provided information meets your requirements, you can book the event by supplying your company billing details, including your address and VAT number (for non-UK customers only). We will then send a booking confirmation and invoice, along with a payment link where you can securely pay using your credit card (Visa, MasterCard, or Amex). We accept payments in CAD, GBP, USD, SGD, AUD, and EUR.
Other popular activities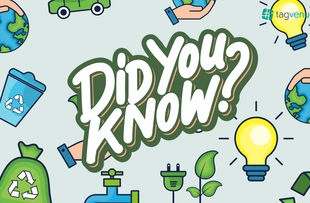 Earth Day Trivia
Go for a carbon-free activity this Earth Day! Skip the pub and host a virtual quiz that challenges your team's Climate Change and Earth Day Knowledge! 60 minutes of fun, learning, and bonding!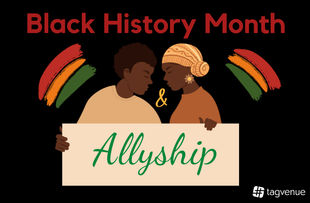 Black History Month & Allyship Workshop
Celebrate Black History & Allyship with a unique opportunity to put Black achievements and contributions in the spotlight. An educational and inspiring seminar with interactive exercises. Book today!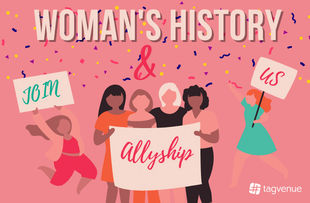 Women's History and Allyship Workshop
Honor the legacy of women's history, explore the principles of gender equity over equality, and discuss the importance of intersectionality with a seminar dedicated to women's history and allyship.