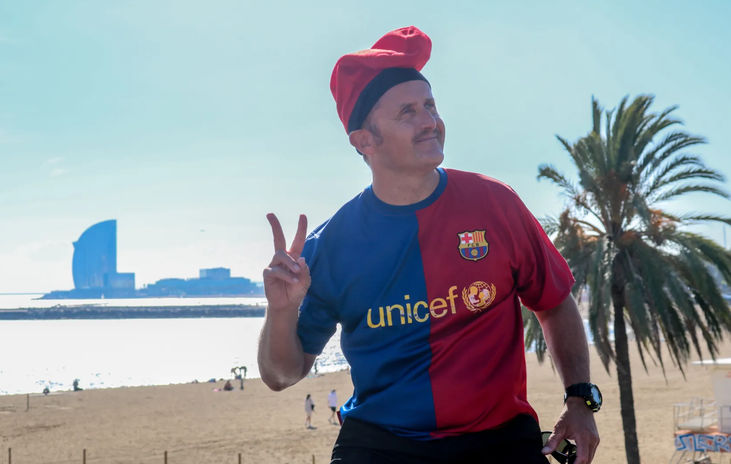 Holiday Fiesta in Barcelona
Barcelona! Vamos a la playa (or not)!
Availability
Mon-Sun, 8am-11:30 pm CET
Activity highlights
Enjoy a perfect Holiday Fiesta in beautiful Barcelona
Have a blast with your team and see Barcelona live
Event description
Does Spain conjure images of endless sun-soaked shores and shimmering beaches? Well, buckle up, buttercup! You're about to embark on a side-splitting, eye-opening, and mouth-watering journey into Barcelona's quirkier holiday traditions! Our dynamic duo of hosts will live-stream the city's breathtaking vistas, serving up a smorgasbord of laughter, insight, and extra hilarity on the side.

Delve into the majestic Cathedral and play "Where's Waldo?" with the cheeky "caganer" hiding in the nativity scene! Sing your heart out to the "pooping log" song, a festive tune that'll leave your team in stitches! Unravel the bizarre tales lurking in the shadows of the Gothic Quarter, and flex your noggin with our absurdly entertaining Spanish quiz: "Why are Spaniards drop-dead gorgeous?" Feast your eyes on the crème de la crème of Spanish cuisine, and let your taste buds tango at the best spots in town!

This rollicking 60-90 minute Holiday in Barcelona-themed live walk will have your team in high spirits, belly-laughing all the way! Gaze in envy as our beloved Barcino munches on scrumptious nougat right before your eyes! Marvel at Gaudi's lesser-known architectural gems, hidden like buried treasure in the heart of the city. Ready to swap sun and beach for a riotous romp through Barcelona's festive underbelly? Join us, and let the laughter commence!
What's included
Zoom link
Experienced host
Photo of your team
What you need
PC/laptop with a camera
Headphones (recommended)
---
---
Cancellation policy
RESCHEDULING POLICY:
After a booking has been made, Client rescheduling within 2 weeks or less of the event date is subject to a fee equal to 25% of the total fee.
After a booking has been made, Client rescheduling within 72 hours or less of the event date is subject to a fee equal to £150 or 50% of the total fee whichever is greater will be applied at the time of your re-booking. Your event must be rescheduled within 365 days of your original event date.

CANCELLATION, LOW-SHOW, AND NO-SHOW POLICY: No refunds will be issued for reduced event participant headcount turnout at an event ("Low-Show"), zero participant turnout at an event ("No-Show"), and/or event cancellation. If you provide notice at least 72 hours in advance of the event for a Low-Show, No-Show, or cancellation then credit towards a future event may be issued in accordance to the rescheduling policy above. Any credit issued will be in accordance with the rescheduling policy above and must be utilized within 365 days of your original event date.
FAQs
What is the Holiday Fiesta in Barcelona virtual experience?
The Holiday Fiesta in Barcelona is a lively, laughter-filled, and interactive live-streamed tour that takes participants on a journey through the city's quirkier holiday traditions. Led by two dynamic hosts, the experience showcases Barcelona's hidden gems, bizarre tales, and fascinating sites, while engaging viewers in witty banter, hilarious jokes, and entertaining quizzes. This virtual adventure offers a unique and memorable way to explore Barcelona's festive underbelly.
What devices and internet connection do I need to participate in the virtual tour?
To participate in the Holiday Fiesta in Barcelona virtual tour, you will need a PC or laptop equipped with a camera. While not mandatory, using headphones is highly recommended for an optimal audio experience. Additionally, ensure you have a stable internet connection for smooth streaming and interaction during the live event.
How long does the Holiday Fiesta in Barcelona last?
The Holiday Fiesta in Barcelona lasts between 60 to 90 minutes, providing ample time for participants to engage in entertaining activities, explore the city's unique sites, and enjoy lively banter with the hosts.
Can we interact with the hosts during the live-streamed tour?
Yes, you can interact with the hosts during the virtual tour. The experience is designed to be engaging and interactive, allowing participants to ask questions, join in on the banter, and take part in the quizzes and activities alongside the hosts.
How do I book a live-streamed virtual tour?
Simply enquire through our platform or reach out to us via email at events@tagvenue.com for further assistance. We will confirm the availability and pricing for your desired number of participants. Once confirmed, provide your company billing details, including the address and VAT number (for non-UK customers only), to proceed with the payment. You will receive a booking confirmation with event details and an invoice. A secure payment link will be provided, where you can pay using your credit card (Visa, MasterCard, or Amex). We accept CAD, GBP, USD, SGD, AUD, and EUR.
Other popular activities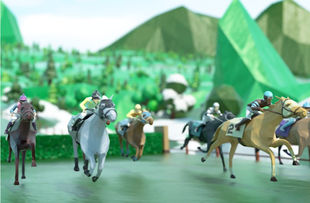 At The Races - Virtual Races
Experience the thrill of the horse races without the risk of losing money with At the Races! Bet, train, and sabotage horses with your friends in this exciting game. With a live scoreboard and more!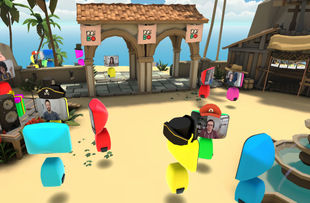 Desert Island - Virtual Escape Room
Escape to a Desert Island with our virtual escape room, suitable for players of all levels from around the world. Bring the in-person experience of a traditional escape room to your office.