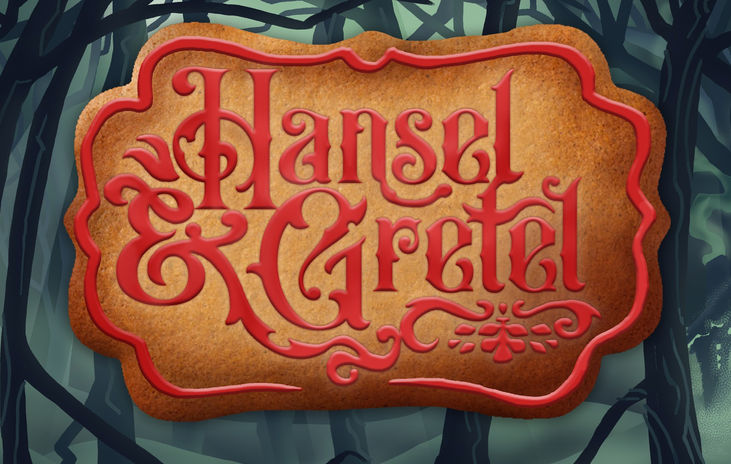 Hansel & Gretel
Be part of the not so classic Hansel & Gretel fairy tale and solve the murder mystery with your crew!
Availability
Mon-Sun, 8am-9pm PDT
Activity highlights
Storyline based on of the greatest fairytale of all times
Designed exclusively for virtual team-bonding experience
Become a detective and solve a murder mystery
Enjoy detailed and atmospheric graphics
Event description
Welcome to the Black Forest! Fans of children's stories will love this Hansel and Gretel-inspired murder mystery game.

Inspired by the original story, Hansel and Gretel is an online murder mystery with a unique storyline. Set in Germany, players find themselves in a peculiar house. Rumours claim that a little girl named Gretel and her brother Hansel were living at the house with a crone until they disappeared. What happened to them? Use your brilliant problem-solving skills to solve the mystery and escape this eerie place within an hour!

Fans of escape rooms will be impressed by the game's graphics and the detailed depictions of the murder mystery. Participants get to interact with the objects and uncover clues. The game has a bit of an investigative vibe, which makes it perfect for murder mystery buffs as well! Search for clues, solve puzzles and find out what happened to the siblings!

How does it work:
The Game Master welcomes the participants on Zoom. He/She explains the rules of the game and helps participants throughout the session. Teamwork is very important in this game, so don't be afraid to ask questions, listen to your peers and try different things to solve the mysteries! Pay attention to details, and you'll walk out of the game with a fairy-tale-like ending!

Hansel and Gretel is an interactive game that promotes communication and collaboration within teams. It gives remote teams the chance to work towards a common goal in a fun and entertaining environment. Your team will definitely enjoy this brilliant virtual murder mystery.
What's included
All necessary links for the event
Professional event host and live actor
Instructions and Q&A before the game begins
What you need
PC or a laptop
Pen and paper
Reliable Internet connection
Latest version of Google Chrome
Webcam & headphones (participant camera is optional)
Zoom with sound turned on and ability to view a screen share
---
---
Cancellation policy
RESCHEDULING POLICY:
After a booking has been made, Client rescheduling within 2 weeks or less of the event date is subject to a fee equal to 25% of the total fee.
After a booking has been made, Client rescheduling within 72 hours or less of the event date is subject to a fee equal to £150 or 50% of the total fee whichever is greater will be applied at the time of your re-booking. Your event must be rescheduled within 365 days of your original event date.

CANCELLATION, LOW-SHOW, AND NO-SHOW POLICY: No refunds will be issued for reduced event participant headcount turnout at an event ("Low-Show"), zero participant turnout at an event ("No-Show"), and/or event cancellation. If you provide notice at least 72 hours in advance of the event for a Low-Show, No-Show, or cancellation then credit towards a future event may be issued in accordance to the rescheduling policy above. Any credit issued will be in accordance with the rescheduling policy above and must be utilized within 365 days of your original event date
FAQs
What is the Hansel and Gretel Murder Mystery Game Virtual all about?
The game was inspired by the original story, but it's a lot more fun and definitely less creepy than the original! Set in Germany, participants encounter an eerie house where they are trapped. Players are required to find out what happened to the missing kids and get out of that place within an hour. Whether you are a murder mystery game beginner or expert, this audio Murder Mystery Game with cool graphics and details will certainly thrill your senses!
Is Hansel and Gretel appropriate for participants with Murder Mystery Game experience?
Yes! The puzzles are moderately challenging but with the right amount of teamwork, you'll manage to solve them right on time. The game focuses on collaboration and attention to detail, so don't be afraid to explore and examine all items in the room! Remember, the Game Master is always there to help you out!
What is your cancellation policy?
We understand that plans change! If you let us know at least 72 hours before the event, we will issue you a credit towards a future event. The credit issued should be used within 365 days of the original event date. For more information, check our rescheduling policy in the above section.
Can you accommodate large parties or corporate events?
Unfortunately, LUCO Games can only accommodate 4 to 32 participants which makes it an ideal pick for a startup, a learning event for students, or an online party with friends. If you are interested in our online escape rooms, we can assist you with choosing the right one! Drop us a line!
How can I book a Murder Mystery Game ?
To book any of our virtual murdering mystery games, all you have to do is enquire via our platform or send us an email at events@tagvenue.com if you require further assistance. We will then confirm the availability of the activity along with the price for your chosen number of participants. Once these are confirmed, you can make a payment by providing the company billing details i.e. the address, and VAT number (for non-UK customers only). We'll then send you a booking confirmation with the details and an invoice. A payment link will be provided where you can securely pay with your CC ( Visa, MasterCard, Amex). We accept CAD, GBP, USD, SGD, AUD, and EUR.
Other popular activities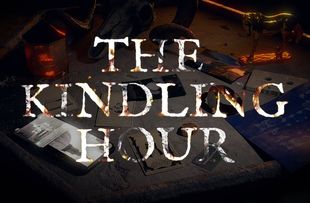 The Kindling Hour Escape Room
Use your wit and cunning to avoid detection, penetrate a shadowy organization, and dismantle it from within. Time is of the essence, so find them before they find you.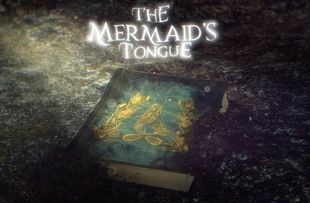 Mermaid's Tongue Escape Room
Collaborate with your colleagues to locate the artifact while exploring an engrossing virtual world teeming with enigmatic secrets. This superb online experience is accessible from anywhere!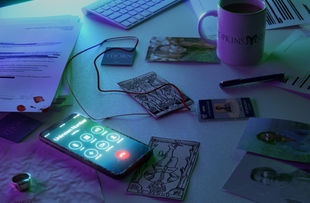 Plymouth Point Murder Mystery
This online thriller incorporates escape room elements and has been hailed by the Guardian as a "hysterical whodunit" with captivating immersion and superb storytelling.