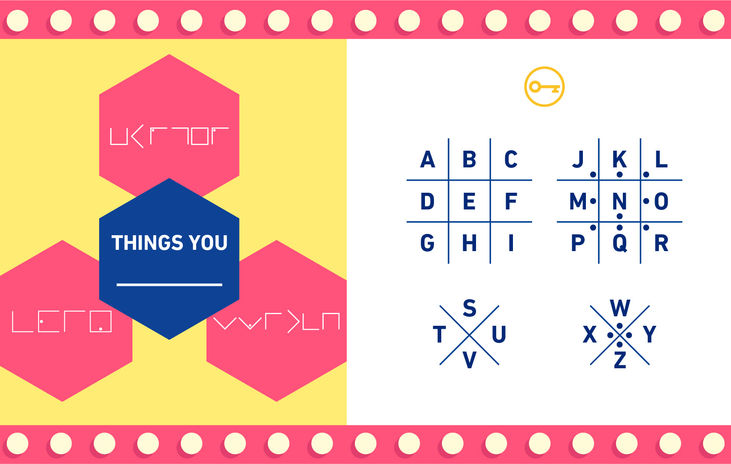 Game Show - Virtual Icebreaker
Host a team vs team game show from the comfort of your couch!
Availability
Mon-Sun, 8:30am-8:30pm CDT
Activity highlights
Engage in truly competitive game
Communicate with all participants
Fun for any level of gaming
Event description
Engage in a team vs team challenge from the comfort of your home office or couch!
Game Show focuses on team communication and collaboration through a series of fun challenges such as the Code Breakers where teams have to decode a word, Picture This, where you have to recognise the hidden image before your rivals, or Say What, where you have to read nonsensical phrases to find a popular expression.

The Gameshow is perfect for icebreaker activities, or as a quick morale booster for both remote and hybrid teams. The game only requires participants to hop on a call to get started. It does not require your team to be tech-savvy or to learn elaborate rules.

How does it work:
Easy peasy! Teams join a kick-off call where they do a warm-up and are taught how to play the game. Groups are then assigned to breakout rooms with their fellow team members. They are joined by a host who will help them open their dashboard. The host will lead them through 5 rounds of exciting and interactive games, where they will earn points. Once the 45-minute game time is up, all players are brought back into the main room for a debrief and to announce the winner! We recommend allocating around 60 minutes for the entire experience.

Game Show will leave your team energised, engaged, and definitely in a good mood!
What's included
Team photo
Live host for the entire event
All necessary links for the event
Live Game Show host for each team
Leaderboard to determine winners
What you need
PC or a laptop
Zoom (preferably in an app)
Reliable Internet connection
Latest version of Google Chrome
Webcam & headphones (optional)
---
---
Cancellation policy
RESCHEDULING POLICY:
After a booking has been made, Client rescheduling within 2 weeks or less of the event date is subject to a fee equal to 25% of the total fee.
After a booking has been made, Client rescheduling within 72 hours or less of the event date is subject to a fee equal to £150 or 50% of the total fee whichever is greater will be applied at the time of your re-booking. Your event must be rescheduled within 365 days of your original event date.

CANCELLATION, LOW-SHOW, AND NO-SHOW POLICY: No refunds will be issued for reduced event participant headcount turnout at an event ("Low-Show"), zero participant turnout at an event ("No-Show"), and/or event cancellation. If you provide notice at least 72 hours in advance of the event for a Low-Show, No-Show, or cancellation then credit towards a future event may be issued in accordance to the rescheduling policy above. Any credit issued will be in accordance with the rescheduling policy above and must be utilized within 365 days of your original event date
Other popular activities