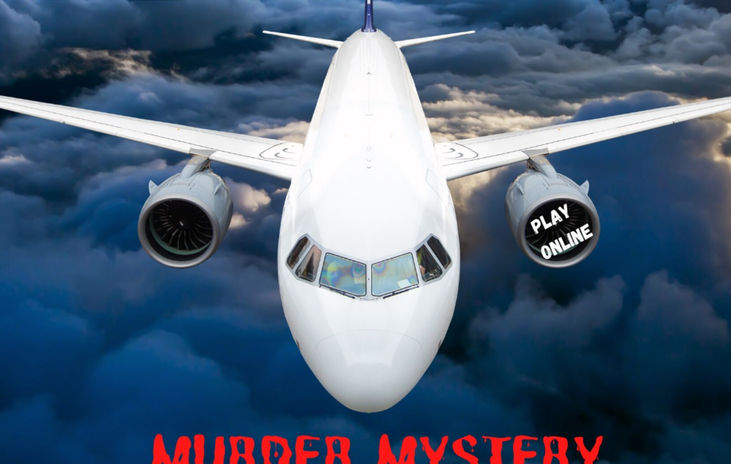 Flight 9032
Play from home, collaborate and enjoy solving this mystery together!
Availability
Mon-Sun, 5am-5pm UTC
Activity highlights
Cooperate with your team via group audio chat
Enjoy complex riddles and unpredictable storyline
List of the winners on a leaderboard
Get hints and solutions if you are stuck
Event description
Another tough case for your brilliant team to crack! The famous business tycoon who was on Flight 9032 has been murdered, do you have what it takes to uncover this murder mystery?

You are a team of well-known detectives who have been tasked with uncovering the evidence necessary to convict the murderer. Was it the product of a vengeful employee, a spiteful competitor, or someone else looking to settle a score? The murder case must be solved immediately!

Ideal for corporate teams, Flight 9032 can accommodate up to 5,000 players simultaneously. Solve a murder case together to promote creative problem-solving skills within your team, no matter what the size! Compete with other teams or play as a team- you choose.

Join this adventure from anywhere in the world. Ideal for an employee appreciation event or for celebrating an epic Halloween night with your team!
What's included
Final Leaderboard
Group audio chat
Inbuilt hints and solutions
Link to the game
What you need
Phone/Tablet/Desktop/Laptop
Stable Internet connection
---
Pricing and capacity
up to 500 people and above
---
Cancellation policy
RESCHEDULING POLICY:
After a booking has been made, Client rescheduling within 2 weeks or less of the event date is subject to a fee equal to 25% of the total fee.
After a booking has been made, Client rescheduling within 72 hours or less of the event date is subject to a fee equal to £150 or 50% of the total fee whichever is greater will be applied at the time of your re-booking. Your event must be rescheduled within 365 days of your original event date.

CANCELLATION, LOW-SHOW, AND NO-SHOW POLICY: No refunds will be issued for reduced event participant headcount turnout at an event ("Low-Show"), zero participant turnout at an event ("No-Show"), and/or event cancellation. If you provide notice at least 72 hours in advance of the event for a Low-Show, No-Show, or cancellation then credit towards a future event may be issued in accordance to the rescheduling policy above. Any credit issued will be in accordance with the rescheduling policy above and must be utilized within 365 days of your original event date.
FAQs
What is Flight 9032 Murder Mystery Virtual Game?
Flight 9032 Murder Mystery Virtual Game focuses on collaboration and player interaction. To win the game, participants must work together to solve the murder of a business tycoon found dead on Flight 9032. Find out who committed this heinous crime within 60 minutes or else the killer might get away. Flight 9032 is an immersive online murder mystery game with an interesting plot that will help foster team communication and cooperation.
How many participants can play this virtual murder mystery game at the same time?
Up to 5,000 which makes this online murder mystery game perfect for a virtual corporate team bonding experience. Whether you're a startup of 5-10 or a corporate with three thousand, this virtual murder mystery event can be hosted for practically any group size.
Is Flight 9032 appropriate for a virtual office party?
Yes, Flight 9032 is unlike many other murder mystery games, as it is suitable for work as there are no graphics that might disturb the audience. It is perfect for many occasions ranging from a casual virtual office party to a virtual Halloween party.
How can I make this virtual experience more engaging for my team?
By getting them in the mood for some competition and a virtual experience! Send out murder mystery-themed cards to all participants at least two weeks before the event. Don't forget to mention the event during your weekly meetings. You can also share the above trailer with all participants in anticipation of the event!
How do I book Flight 9032 Murder Mystery Game?
Send us an email at events@tagvenue.com or use the inquiry form on our website to book the Flight 9032 Murder Mystery Game. Once the date and group size are confirmed, we'll provide you with a quote and all necessary information regarding the selected activity. You can then make a payment after providing us with the company billing details such as the address and VAT number (this applies to non-UK customers only). The booking confirmation and invoice are sent via email. You can securely pay with your CC ( Visa, MasterCard, Amex) via a link. We accept CAD, GBP, USD, SGD, AUD, and EUR.
Other popular activities
Superheroes Murder Mystery
Whether you're planning a Halloween party or a team-building session, this adventure is perfect for putting your creativity to the test. Join us for a thrilling virtual murder mystery!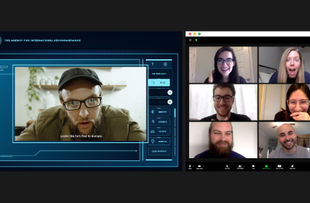 Secret of Vincent Hahn
Save art from his clutches before it's too late! Join us as a secret agent and work with your team to catch Vincent Hahn! Can you and your team. Join the adventure and find out!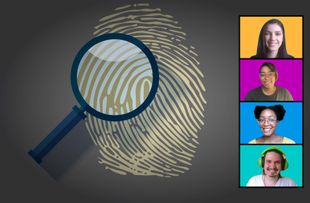 Destination Unknown
Join this virtual escape room to become a Level 2 Secret Agent! Collaborate with your team to solve puzzles and crack codes to earn your badge. Work with your team and win the game!