Elf 'n' Escape
Get your team pumped, empowered and cheery!
Activity highlights
Energetic host Shinny the Elf
Tips and Tricks to re-energize your team
Pictures can be taken during the event
Highly motivational and inspirational
Virtual Event Description
This virtual Christmas party combines just the right amount of creativity, critical thinking, and togetherness to energise and uplift your company.

Enjoy an extravagant virtual Christmas party with vivacious presenter Shinny the Elf! It's time to snap some pretty Christmas photos with your remote team!
You'll be evaluated on your abilities to:
1. Display quick wit—can you correctly respond to the Christmas quiz before the buzzer rings? Are you familiar with Christmas carols and Claus?
2. Be Funny - Shinny will show you how to craft a joke for a Christmas cracker and explain the psychology of humour. But will you have the squad holding their sides with laughter or shaking their heads in woe?
3. Think Laterally - Are you able to solve Shinny's absurd puzzles, or will the solutions top your Christmas wish list?
4. Find Solutions - Can you do maths or have you taken on more than you can handle? Will your clever use of words prevail or will you get a brain freeze?
5. Have fun with Shinny-style Christmas Karaoke!
6. React To Unexpected Situations: Scavenger hunts, impromptu charades, etc. Will you feel left out in the cold or will you be able to warm up the crowd?
7. Create your own original Christmas sketch by working as a team! Maybe Santa got caught in the chimney at some point. Could it be that you're forming a barbershop quartet? Or are you just looking to relive Daryll's error in sending the cat email to everyone on the server?

Optional:
-A session lasts from 1 to 2 hours with an additional paid option to keep the room open 15-30 minutes before and after the event.
- Extra rounds and other requests can be accepted for a Christmas Party Extravaganza or for even more exciting team-building activities!
-Tiebreaker challenges and icebreakers can be added for extra party fun!
-For an additional £30, branding can be incorporated.
What's included
Virtual Christmas party extravaganza with energetic host Shinny the Elf!
Pictures can be taken during and at the end of the event.
What you need
Laptop/Smartphone
Headphones
Stable Internet Connection
---
---
Cancellation policy
Cancellation policy - Unless it's already been submitted as blank, then our cancellation policy is non-refundable within 48 hours of the event starting, or you can reschedule if within 7 days, or you can have a full refund if it's 8 days or more.
Other popular activities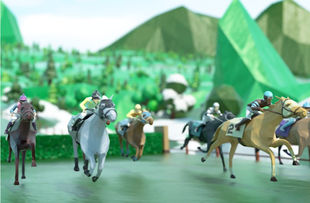 At The Races - Virtual Races
Experience the thrill of the horse races without the risk of losing money with At the Races! Bet, train, and sabotage horses with your friends in this exciting game. With a live scoreboard and more!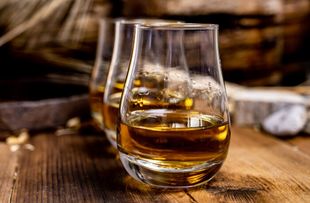 The Whiskey Tasting
Celebrate and support small, independent whiskey producers while indulging in a unique tasting experience. Let's raise a glass to craft alcohol and community!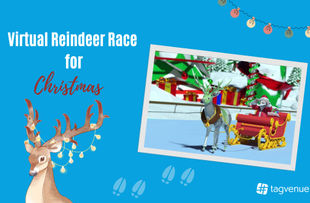 Virtual Reindeer Race for Christmas
Collaborate with other players and help Santa pick a new champion Reindeer by competing in Reindeer Games. Race to earn the most presents and become the successor to Rudolph in this holiday game!