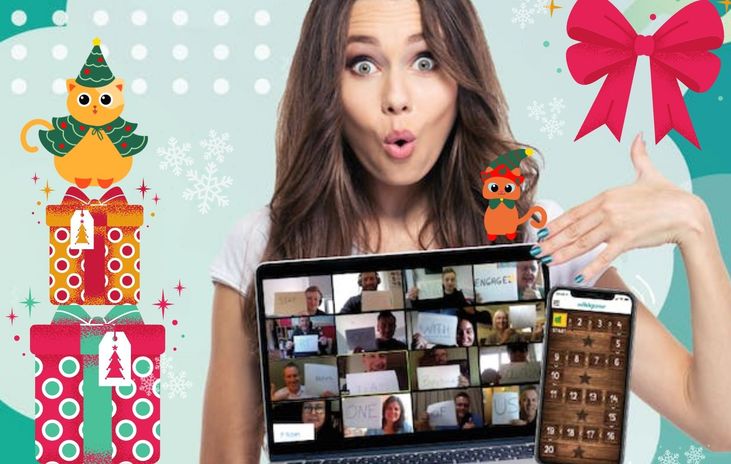 Death on the Slopes
All set to hit the slopes until your trip suddenly takes a deadly turn off-piste!
Activity highlights
Earn points against the clock
60 minutes to catch the killer!
Event description
You and your team are on an exciting skiing trip when things suddenly take a deadly turn. An avalanche hits and in the aftermath, a body is discovered in the snow. Using the interactive map, it's up to you and your fellow detectives to scour the chalet for evidence and liaise with the witnesses to discover what happened when the avalanche hit. With the clock ticking and the case on thin ice, you must swap your skis for a magnifying glass and uncover the truth…

From the very beginning:
One of the event managers will kickstart your investigation with a tense virtual briefing, giving you as much intel as possible about this cold-blooded murder. The killer is still at large somewhere and it's vital you catch them sooner rather than later.

You and your fellow detectives will then explore the chalet, looking for evidence and clues to tell you more about the events leading up to the avalanche!

Working in teams of 4-6 players, teams must use the interactive map of the chalet to search for intel. As they explore, they'll also need to interrogate witnesses, rule out suspects and complete a variety of challenges, earning points as they go.

Using their own smartphone devices and video conferencing software, players are tasked with uncovering the evidence and finding out who is the murderer as quickly as possible.

Remember, in each group you must choose a captain who will be responsible for giving the answers during the investigation!

Death on the Slopes is the perfect choice for groups seeking a fun yet challenging virtual activity, as well as the chance to bond with colleagues.
What's included
Murder investigation
Professional Event Manager
Access to dedicated app
Briefing, gameplay and wrap-up
What you need
Good internet connection
Smartphone with Android or iOS
'Mobile Adventures' app downloaded
Laptop or PC
Headphones/ earphones
Camera
---
Pricing and capacity
Facilitation fee
£250/$350
per 50 participants
---
Cancellation policy
RESCHEDULING POLICY:
After a booking has been made, Client rescheduling within 2 weeks or less of the event date is subject to a fee equal to 25% of the total fee.
After a booking has been made, Client rescheduling within 72 hours or less of the event date is subject to a fee equal to £150 or 50% of the total fee whichever is greater will be applied at the time of your re-booking. Your event must be rescheduled within 365 days of your original event date.

CANCELLATION, LOW-SHOW, AND NO-SHOW POLICY: No refunds will be issued for reduced event participant headcount turnout at an event ("Low-Show"), zero participant turnout at an event ("No-Show"), and/or event cancellation. If you provide notice at least 72 hours in advance of the event for a Low-Show, No-Show, or cancellation then credit towards a future event may be issued in accordance to the rescheduling policy above. Any credit issued will be in accordance with the rescheduling policy above and must be utilized within 365 days of your original event date.
Other popular activities