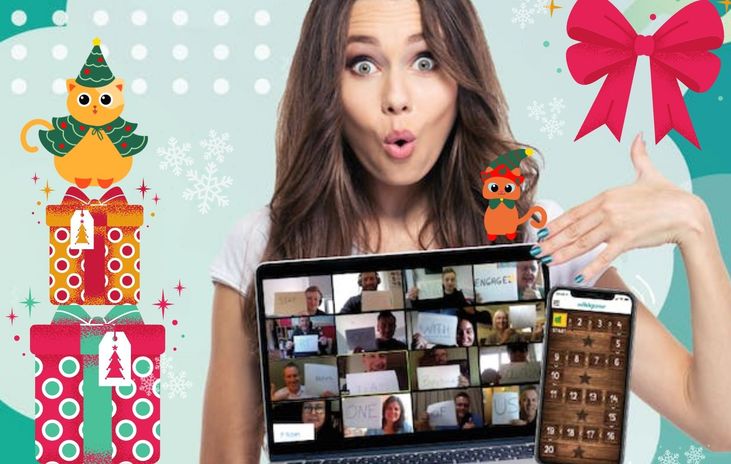 Death on the Slopes Murder Mystery
All set to hit the slopes until your trip suddenly takes a deadly turn off-piste!
Activity highlights
Earn points against the clock
60 minutes to catch the killer!
Event description
While on a wonderful ski trip with your squad, something tragic occurs. In the aftermath of an avalanche, a body is found in the snow.

It's up to you and your colleagues to play investigators, search the chalet for clues and use the interactive map. Interrogate the witnesses to determine what happened when the avalanche struck. You must switch your skis for a magnifying lens and uncover the truth since time is of the essence and the situation is perilously precarious.

How it works: One of the event managers will give you an intense virtual briefing to start your investigation and provide you with as much information as possible about this cold-blooded murder. You must find the murderer before anyone else comes to harm. Large teams will be split into small groups of 4-6 players and each group will be able to use the interactive map to understand what's going on. As they investigate, they will also need to question witnesses, eliminate suspects, and complete a number of challenges while earning points.

Players are tasked with gathering information and identifying the culprit as rapidly as possible using their smartphone devices and video conferencing software. Keep in mind that each group needs to select a leader to provide the answers during the inquiry.

For groups looking for a virtual activity that is both enjoyable and challenging online, Death on the Slopes is the ideal option.

What's included
Murder investigation
Professional Event Manager
Access to dedicated app
Briefing, gameplay and wrap-up
What you need
Good internet connection
Smartphone with Android or iOS
'Mobile Adventures' app downloaded
Laptop or PC
Headphones/ earphones
Camera
---
Pricing and capacity
Facilitation fee
£250/$350
per 50 participants
---
Cancellation policy
RESCHEDULING POLICY:
After a booking has been made, Client rescheduling within 2 weeks or less of the event date is subject to a fee equal to 25% of the total fee.
After a booking has been made, Client rescheduling within 72 hours or less of the event date is subject to a fee equal to £150 or 50% of the total fee whichever is greater will be applied at the time of your re-booking. Your event must be rescheduled within 365 days of your original event date.

CANCELLATION, LOW-SHOW, AND NO-SHOW POLICY: No refunds will be issued for reduced event participant headcount turnout at an event ("Low-Show"), zero participant turnout at an event ("No-Show"), and/or event cancellation. If you provide notice at least 72 hours in advance of the event for a Low-Show, No-Show, or cancellation then credit towards a future event may be issued in accordance to the rescheduling policy above. Any credit issued will be in accordance with the rescheduling policy above and must be utilized within 365 days of your original event date.
FAQs
What is the Death on the Slopes Murder Mystery?
It's an online murder mystery like no other! Your team is set to hit the slopes when something awful happens. A body is found in the snow. This 90-minute experience requires participants to work as one team and examine evidence and crack clues to find the killer. Using their detective skills, teams investigate the murder to ultimately catch the culprit and win the game. Perfect for a virtual Halloween party or as a winter-themed activity with hybrid and remote teams.
How many participants can play this online murder mystery game?
Up to 250 players. Teams are split into groups of 4 to 6 players which investigate the case, interpret clues and make decisions together. If you're planning a larger event, simply drop us a line and we will assist you.
What is included in the event price?
You will have the ongoing support of an Event Manager to help you with planning the event and answer all your event-related questions. Participants will also have access to a dedicated app, briefing, and a wrap-up.
Is Death on the Slopes a self-hosted activity?
Yes! If you want to save some bucks, you can host the event on your own or you can simply opt for a facilitated event where the event host will guide you through and entertain your guests. Our facilitation fee costs around £250/$350 per 50 participants.
How do I book a virtual event for a corporate team-building activity?
Once you've selected your preferred virtual team-building activity, simply send us an email at events@tagvenue.com or use the inquiry form on our website to get in touch with us. Once the date and group size are confirmed, we'll provide you with a quote and all necessary information regarding the selected activity. You can then make a payment after providing us with the company billing details such as the address and VAT number (this applies to non-UK customers only). The booking confirmation and invoice are sent via email. You can securely pay with your CC ( Visa, MasterCard, Amex) via a link. We accept CAD, GBP, USD, SGD, AUD, and EUR.
Other popular activities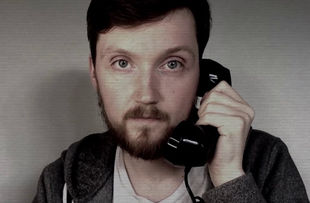 Jury Duty - Virtual Jury Game
Put your detective skills to the test with our award-winning virtual murder mystery game! As remote jurors, you'll decipher riddles, gather evidence, interrogate a live actor, and solve the crime!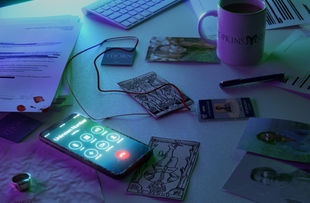 Plymouth Point Murder Mystery
This online thriller incorporates escape room elements and has been hailed by the Guardian as a "hysterical whodunit" with captivating immersion and superb storytelling.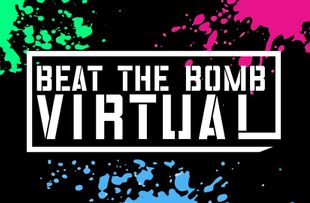 Beat The Bomb - Virtual Team Building
Join Beat the Bomb, an immersive virtual team-building experience, where you and your colleagues must work together to solve puzzles and defuse a bomb before it's too late! Time to play!